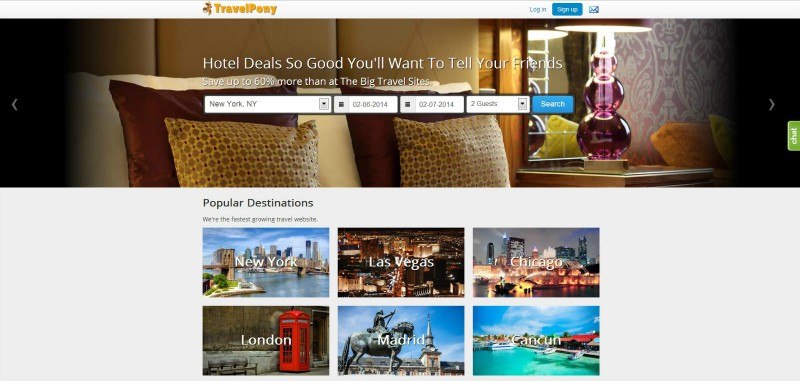 There's a new social hotel booking site that we've heard a lot about in the past few weeks. Travel Pony was launched last year and claims to save you 40 to 70% on hotel rooms.
Here's the theory.
TravelPony says that they can offer cheaper prices by keeping their costs low. Unlike the big hotel booking sites (which sometimes spend 40% of their budget on flashy ads), TravelPony has a minimal advertising budget. Instead, Travel Pony relies on users to share their deals on Facebook and other social media. They use the money they save on advertising to bring you cheaper prices.
But does Travel Pony really save you any money?
I signed in and tested their search results. Turns out they ponied up (couldn't resist that, sorry), and were often a fair bit cheaper than the big name travel booking sites they compared against.
Throwdown Number 1: Vancouver
The Westin Bayshore
Right on the water, this hotel gets stellar user reviews. It's walking distance to Robson Street and Stanley Park, has indoor and outdoor pools and rooms include wireless Internet access.
The Winner: TravelPony, with a rate of $158. The cheapest competitor was: $207.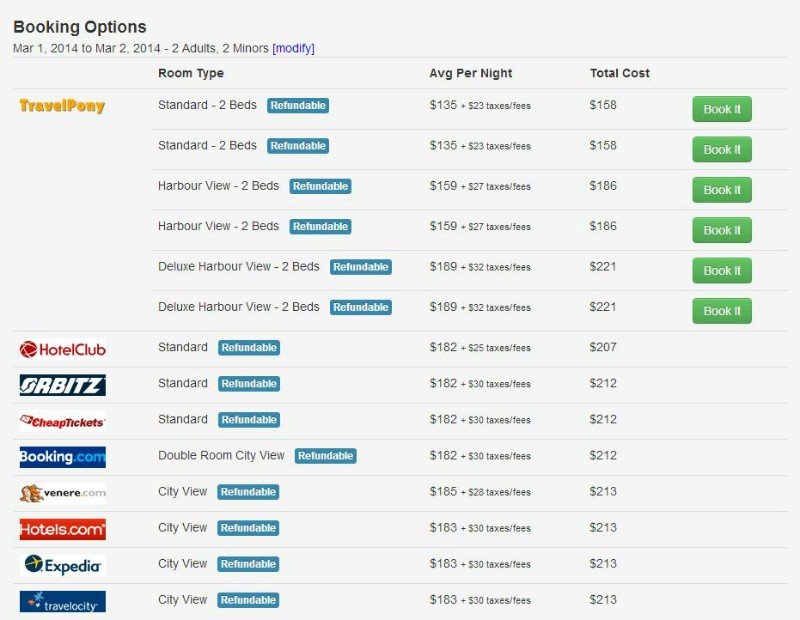 Throwdown Number 2: New York City
Fairfield Inn by Marriott Long Island City 
A hotel just minutes from Manhattan with a complementary shuttle to the subway? Heck, yes. The rate includes a free continental breakfast, free high speed internet and an outdoor patio.
The Winner: TravelPony, with a rate of $122. The cheapest competitor: $174.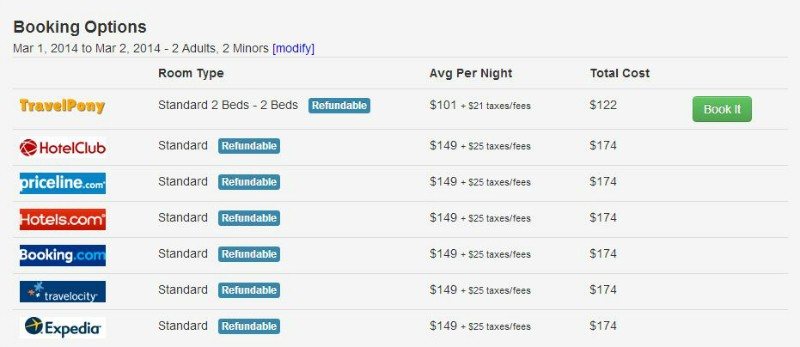 Throwdown Number 3: Las Vegas
Westin Las Vegas Hotel Casino
The Westin is an  upscale hotel with its own casino, spa, Starbucks (vente skinny moccachino, here I come) and its own restaurant.
The Winner: TravelPony, with a rate of $129. The cheapest competitor: $198.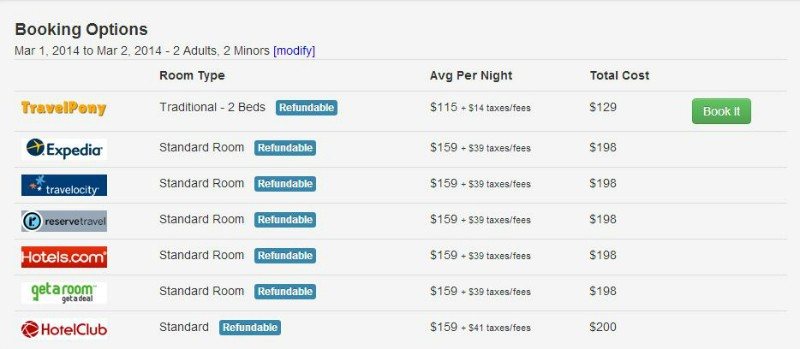 Once we got our rates, we verified the prices TravelPony listed for their competitors and every one we checked seemed accurate.
TravelPony's new, so there are a few things to note.
Right now, it seems they're focusing on larger markets, so you may not be able to find every city or town in their search. To give you an example, our search for Vancouver pulled up only five results, but in every case, TravelPony's prices were significantly lower than the listed competition.
We also noted that they tend to deal more with the higher end hotels so getting a cut rate deal on a low end hotel isn't their forte. Of course, when you can stay at a 5 star hotel for the price of a 2 star you won't find us complaining.
Finally, we didn't scour the net to see if we could find any cheaper prices at other sites not listed in their price comparison however since they usually include most major players you can be sure that even if you're not getting the absolute lowest price, you're probably still getting a good deal.
To start trying Travel Pony, just sign in with your email or Facebook.
Give it a try, you might just find a great deal!
Want more? Some other helpful posts on how to save money on travel: