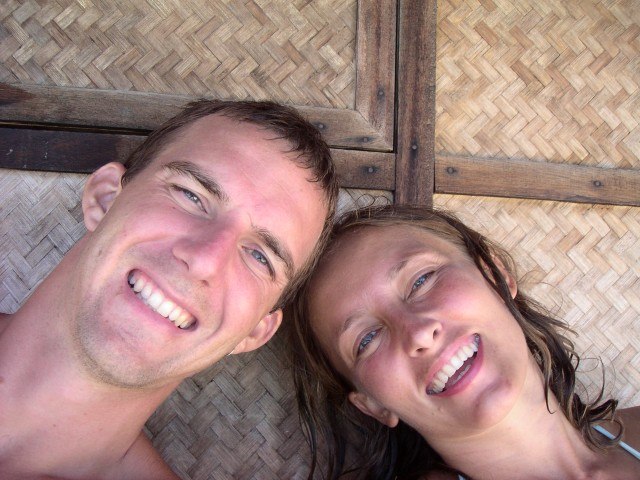 Hello and welcome! We're Charles Kosman and Micki Kosman, founders of this website and adventurous Canadians who love to see the world and write about all things travel related.
Want more? See us in Lonely Planet, in the news, on Medium travel and so much more.
We've been sharing travel tips on this website for over 10 years (or a million years ago in internet years) as our journal into the world of adventure traveling. It's evolved over the years and now we mainly focus on helping people get out and see this great big old world for themselves. Yes, you can even do it with kids!
We've been to many countries around the globe (40+ together at last count) with a major emphasis on Southern Asia in the early years followed by Europe and Africa as our kids were born and just lately South America in 2017. Of course, having a home base these days in Kelowna, Canada means we've also traveled extensively throughout North America, including Canada, the USA, Mexico and the Caribbean.
Some of our favorite things in the world (well, aside from travel) are gadgets and tech of all kinds, and, of course, ice cream. We've even based our travel plans on the tasty frozen treat before. Turkish ice cream, anyone?
How can we help you?
There's a lot more detail about where we've been (maybe too much, lol) and who we are below, but these days our blog is mostly about helping YOU.
We want to help inspire people to enjoy a life of travel, and once you're on the road, to travel better. Check out some of our most helpful posts.
Before you go
Saving money
Great travel gear
Travel Inspiration
Where we started
Since our first year long adventure together in 2003, we've spent years on the road and are always eager to pack our gear and head out again. Though we've changed our travel style over the past 15 years from light backpacks, rickety buses and dodgy hostels to carry-ons, fancy buses and reputable accommodations, our sense of adventure has remained the same.
We also decided to pursue a family life a few years ago and are now teaching our children the joys of travel. Our son, Cole, is content wherever we happen to be (as long as we remember to bring the electronics and lots batteries) and our younger daughter, Jordan, is always pulling us along (usually looking for animals, snacks or a beach to play on).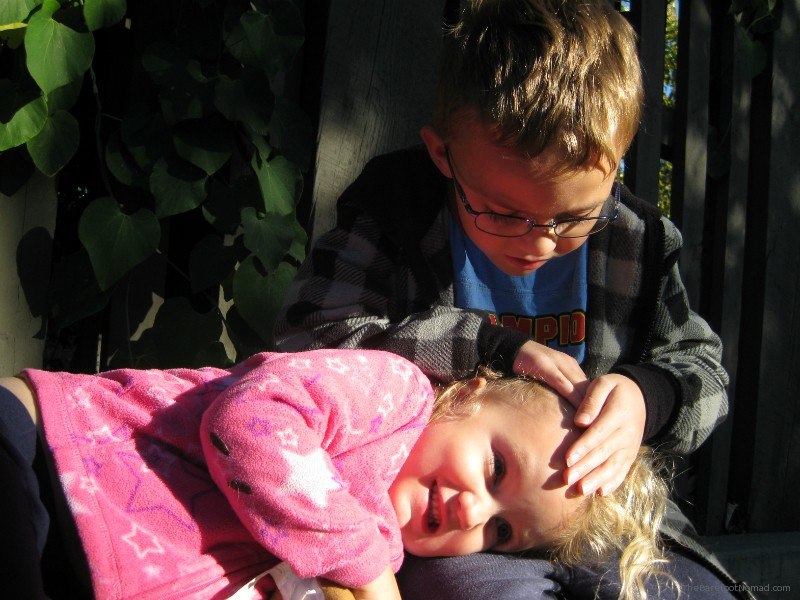 Where the kids have been
To date, we've taken our kids to Cuba, Hong Kong, the Philippines, Costa Rica, Mexico, Hawaii, Canada, Continental USA, Spain, Portugal, Morocco, Italy, Greece, Turkey, Anguilla, Dominican Republic, Belize, Columbia, Ecuador and the Galapagos Islands. With hundreds of possible destinations still left to go, there's a lifetime of adventure just waiting for us!
Rough breakdown of our major travels since the site started in 2009
The first year we started this site, we had spent half the year checking out some warm southern climates including two months in Mexico followed by two months in Costa Rica. After that we decided to check out a few warm US states and spent the next few months in Florida, Texas, Nevada and Arizona.
While in Arizona we decided to come back to Kamloops, British Columbia for a year contract and to enjoy our Canadian summer here with friends and family. We totally enjoyed our time in Kamloops and fell in love with the area. So much so that we decided to sell our cabin in Manitoba and became fully free to travel year round.
With both our kids along for the ride, the next year we enjoyed spending time with friends in beautiful Hawaii in the winter as well as touring Canada and the USA for a good portion of the warmer months.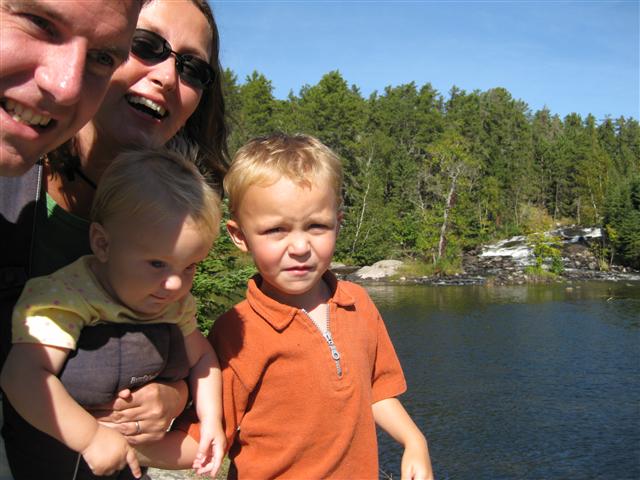 In the winter of 2013 we headed south to Mexico again where we enjoyed a few months of sun and heat and everything the area had to offer. From there we flew into Madrid, Spain and devoured more chocolate con churros than we probably should have. After acclimatizing ourselves to cooler temperatures we headed north to Avila and then we spent almost a month driving through Portugal learning the toll system and falling in love with Porto enjoying castles, awesome architecture, river boating and delicious port wine. We slowly made our way south through Lisbon and enjoyed our final few days at the end of the world in the Algarve region.
We eventually settled back in Spain for a month in the alluring white city of Nerja (close to Malaga) and slowly toured the southern Andalusia region. After that we were up for excitement and jumped on a half dozen buses, boats and taxis and made our way across the Straits of Gibraltar to the African city of Tangiers in Morocco. From there we took an overnight train to Marrakesh where we spent a few weeks riding camels in the Sahara, checking out the immense souks and medinas, and enjoying some amazing riads all while experiencing daily life in North Africa.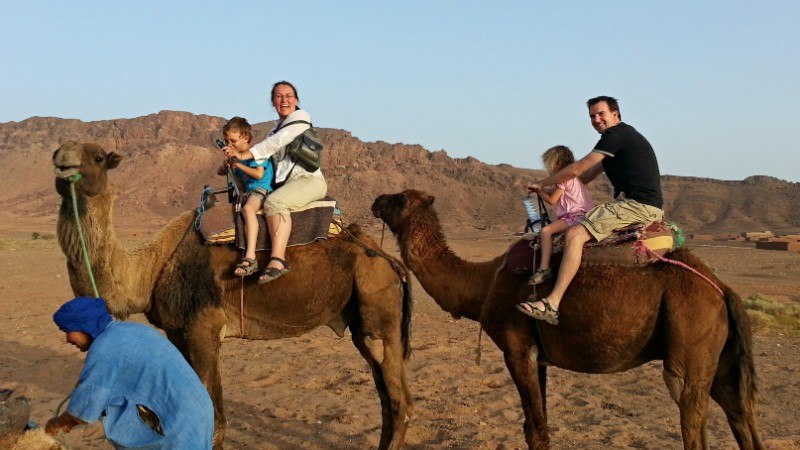 Next on our list was getting back to Europe and eventually wrestling with monkeys in Gibraltar. From there we headed north to visit old friends in Torrevieja and eventually flew out of Valencia into Italy. Unfortunately our time in Italy was short (don't worry we're going back) but we had some lovely meals before flying off to Greece and spent a few weeks checking out the Greek Islands. From the island of Kos we made our way to Turkey.
To say we thoroughly enjoyed Turkey would be an understatement. Even several long overnight bus trips didn't hamper our enjoyment of walking through medieval fortresses, climbing the gorgeous travertine terraces of Pamukkale or flying over the fairy chimneys in Cappadocia.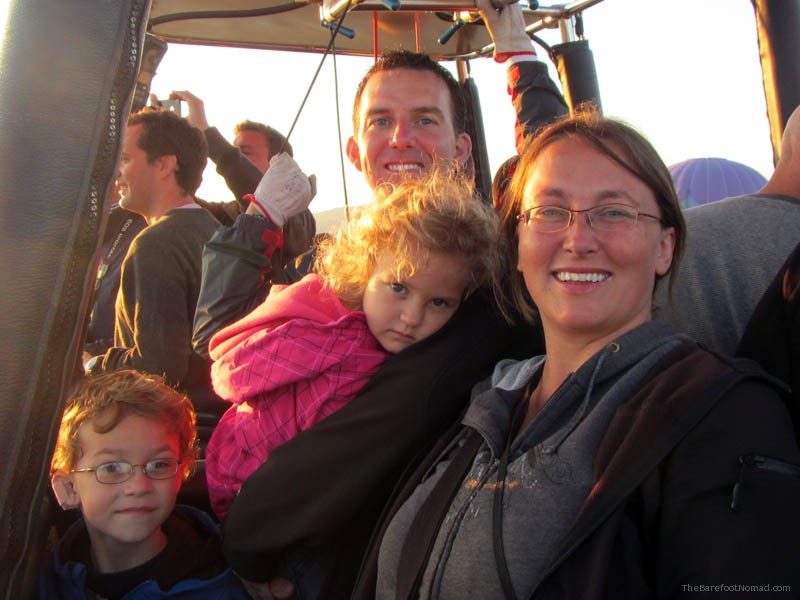 After a final short week in Istanbul, we flew back to Canada and enjoyed a week in Toronto before driving back and forth across the Canadian prairies all summer visiting friends and family.
That all brought us to 2014 when we decided to set up a home base in Kelowna in the beautiful Okanagan valley here in British Columbia, Canada while we worked on some of our other web sites, let the kids enjoy a regular school, dealt with some family matters and took some time to catch up on a lot of things we had seen and experienced over the past few years. It also gave us plenty of time to plan our next lengthy jaunt into the unknown, not to mention rebuild a little of our waning wanderlust.
Besides for numerous small trips, including visiting friends and family across Canada, 2015 was fairly quiet for us. Micki and I took several trips to Mexico, Anguilla and the Dominican Republic however it wasn't until the summer of 2016 and our family trip to New Hampshire that made us realize how much we missed traveling together.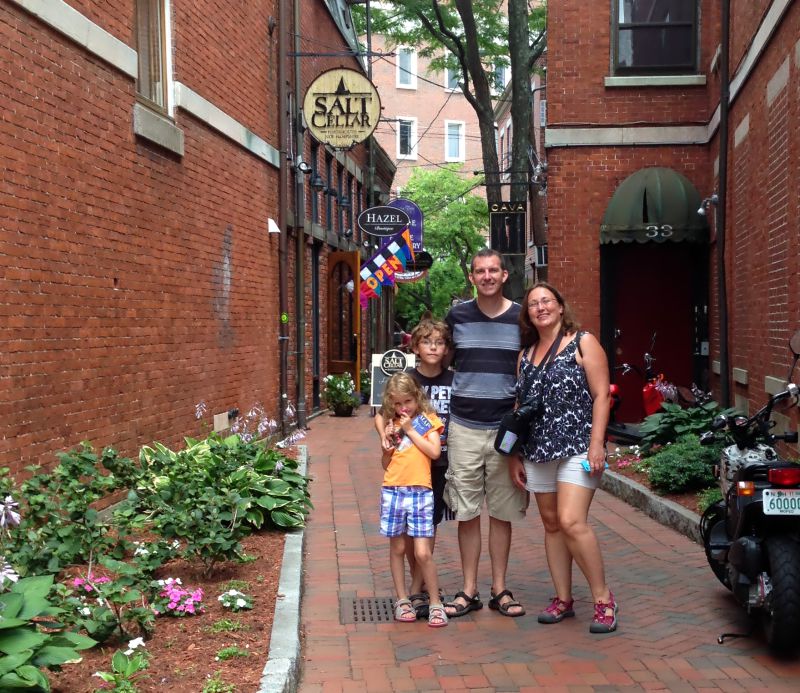 Fast forward to winter of 2016 where we returned to our style of long travel and spent 3+ months checking out Mexico, Belize, Columbia, Ecuador and the Galapagos Islands as well as a fun filled week hitting the theme parks in Florida that enabled us to miss the worst of our Canadian winter. It also marked the first time we had stepped foot in South America leaving only Antarctica as the last major continent for us to explore.
On this trip we first spent a few sun filled weeks checking out the beaches and swimming pools of Cancun, Cozumel and then Playa Del Carmen in Mexico's Yucatan peninsula before taking the bus and ferry over to Belize to hang out with some friends. After a few weeks there, we had a pretty good idea of what the Caribbean flavored Belize island of Ambergris Caye had to offer. Highlights in Belize included snorkeling with sharks, sting rays and sea turtles, driving a golf cart everywhere on the island, staying on some amazing resorts and having some of the best cinnamon buns and nachos we've had in years.
Next, we flew into Mexico City where we climbed the enormous Teotihuacan pyramids and also explored the cities many beautiful museums and parks. Climbing the Temple of the Sun pyramid was awesome and Mexico has some gorgeous museums however the highlight of Mexico City just might have been watching a wildly entertaining Lucha Libre wrestling match with the entire family.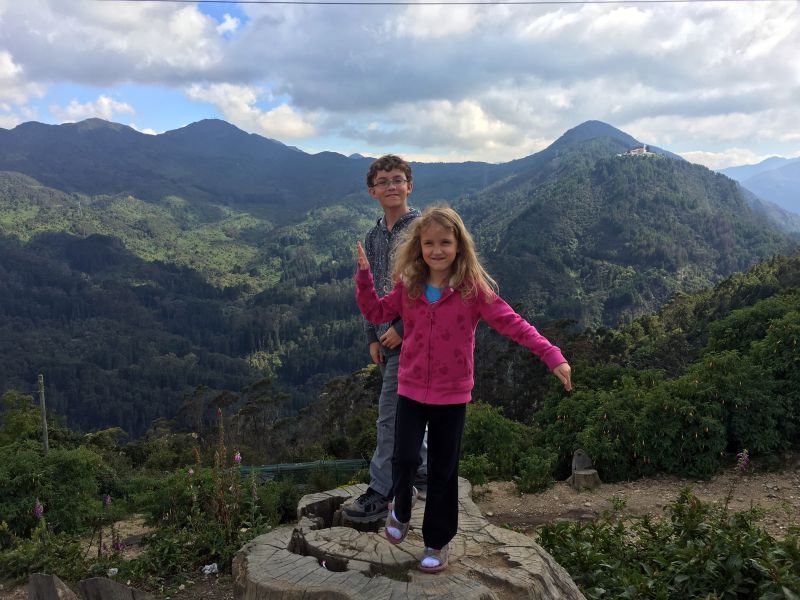 From Mexico City we flew into Bogotá, Columbia and enjoyed a week checking out the numerous parks and attractions including the cities oldest district, the Candeleria, and riding the cable car up Mount Monserrate. We also ate at some of the best restaurants in the city and enjoyed walking down it's wide roads and tree covered parkways.
From Bogotá, we then flew into Ecuador's capital city of Quito where we spent a few days checking out the City of Eternal Spring and acclimatizing to it's high altitude (it's the highest capital city in the world) before renting a car and checking out the nearby beautiful hot springs at Papallacta. After Papallacta we flew into Coca and canoed deep into Ecuador's Amazon jungle and had a great time checking out monkeys and fishing for piranha's.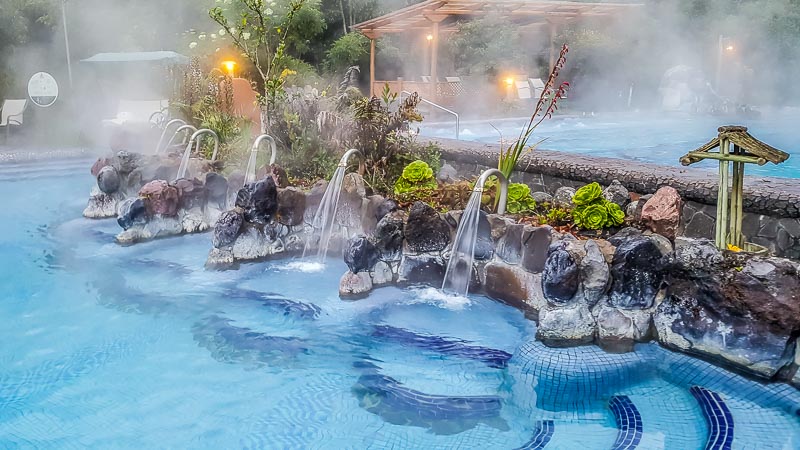 After a quick flight back to Quito, we flew to the Galapagos Islands and spent the next few weeks ferrying between the 3 main islands and exploring everything above and below the surface. Some of the underwater highlights include swimming with lots of sea turtles, sharks, sting rays, sea lions and even a few marine iguana. Above the water we all enjoyed the gorgeous beaches, interacting with the many sea lions and marine iguanas that are found everywhere, eating the local cuisine and searching for wild giant Galapagos tortoises.
From the Galapagos, we flew back to Quito for our last time and had just enough time to check the middle of the world and to walk on both sides of the equator on the outskirts of the city.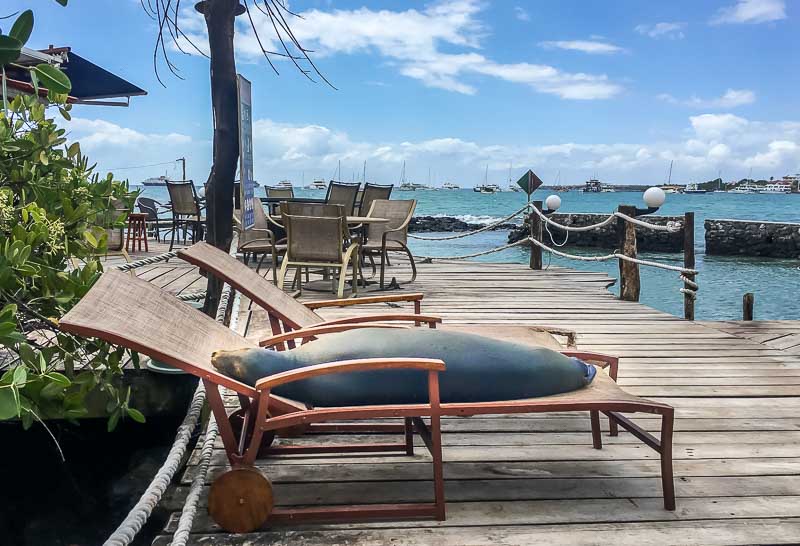 Since our flight took us through Florida on the way home from Ecuador, we decided to make the most of it and enjoy a family fun filled week of sunshine and amusement parks before finally coming back to Canada.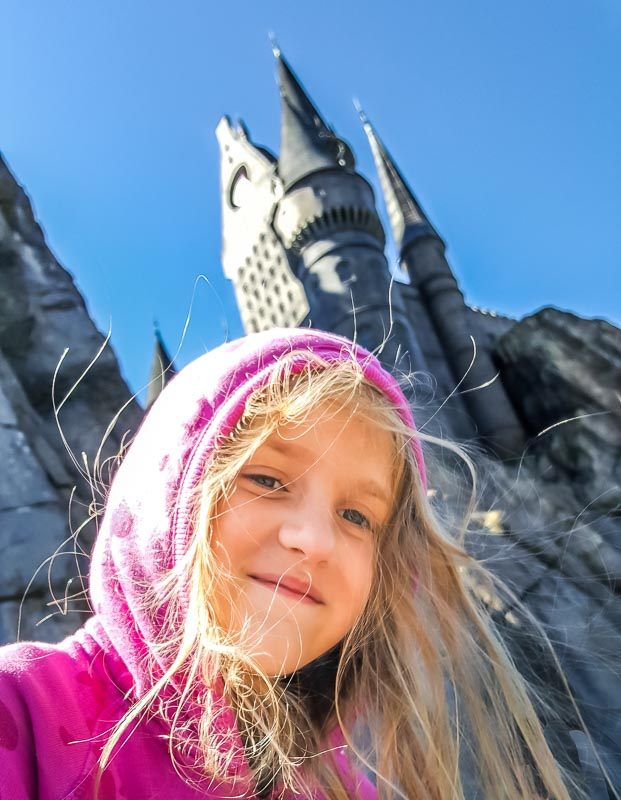 That brings us to Spring of 2017, with a bunch of trips south into the US in the coming weeks and a nice summer of further exploring what this area of Canada has to offer.
Since we're in the Okanagan valley, that will probably comprise of lots of wine tastings (there are over 300 wineries in the region), kayaking on the many local lakes, hiking in the hills around town and probably a few other trips that we haven't even thought about yet.
As always, nothing is ever set in stone with us and we might just blow wherever the wind and our bare feet take us. We're especially excited because for the first time in years our itinerary is wide open and the possibilities are endless.
If you want to get a feeling for our our views on travel, feel free to check out some of our posts under Travel Philosophy and if you're looking for some tips on traveling with kids, why kids are amazing, tech gear we take with us, or possible jobs you can do while traveling then follow those links.
We believe traveling with insurance is vital while on the road so please check out our travel insurance review post for an idea on prices and company comparisons for Canadians.
Feel free to leave comments, suggestions or just a quick hello at any time. If you have a question, run it by us. We respond to each and every email.
We enjoy any and all feedback and if you have a good tip on someplace to go, eat, stay or play while we're on the road, all the better.
If you're a company or travel destination and would like to work with us, please check out our Work With Us page.
Thanks for checking out our site and safe travels everyone!
If you'd like to be kept up-to-date on our latest adventures, subscribe to our RSS feed. You can also check out our Twitter, Pinterest, Instagram and Facebook pages.
For a little more info on each of us you can click on the following links and even check out our semi-recent list of things you didn't know about us.
Charles Kosman or Micki Kosman
Happy travels from all of us here at The Barefoot Nomad!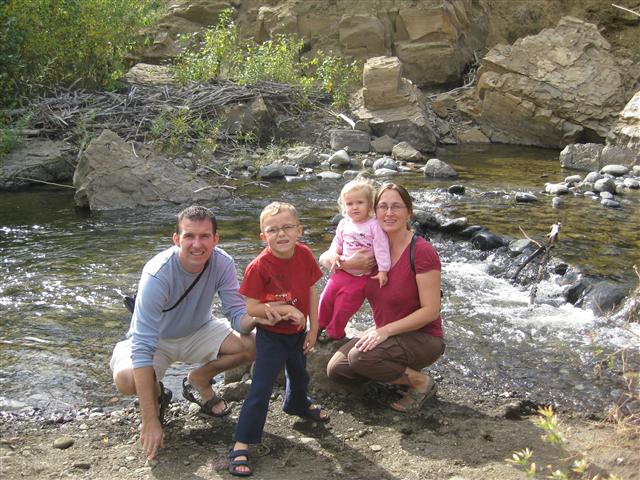 Join our Barefoot Tribe!
Get free travel tips, updates, news and deals.