Japan is a country as famous for its history as it is for amenities. Whether you're thinking of checking out the upcoming 2020 Olympics in Tokyo, seeing the 2,000 temples of Kyoto or whether you're heading up north to see the country's infamous cranes in the Hokkaido Prefecture, one thing you'll need to know before going there is that the Land of the Rising Sun is a lot larger than you think.
This is hugely important, so make note. You need to buy a JR pass BEFORE you arrive in Japan. You can't buy a JR Pass once you're in Japan, so you'll need to plan ahead and buy one before you arrive! When you get to Japan, simply trade out the voucher for the actual pass at a JR office.
See JR Pass prices and more info here!
Extra tip! If you're traveling Japan, you may want to get a WiFi Hotspot that travels with you whenever you go. We use and love the GlocalMe Wireless WiFi Hotspot, which offers WiFi for up to twelve devices.
Read our review of GolocalMe hotspot here.
See our review of the Skyroam Solis mobile wifi hotspot.
Luckily for everyone, Japan is well connected via an extensive train service and, more often than not, you'll be traveling there in both style and comfort. Home to the first bullet trains, you'll be pleased to know you can also travel the length of the country on some of the fastest trains in the world.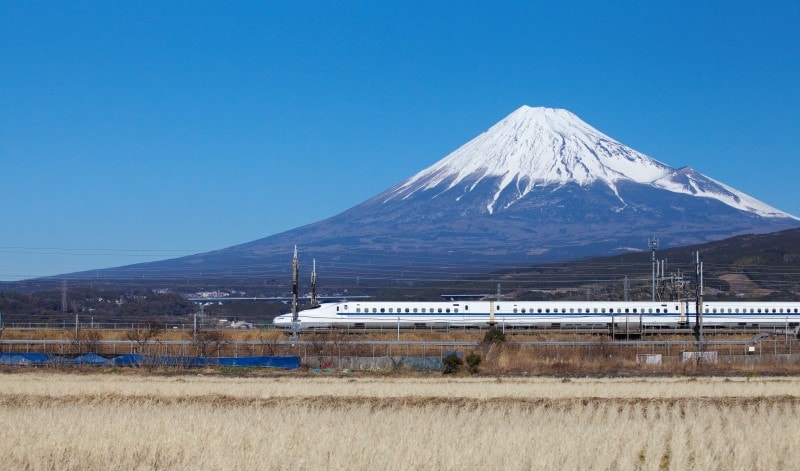 Get a rail pass
Planning on seeing a lot of Japan's famous sights in a relatively short time? Japan's famous train lines are some of the best ways to see the country on a budget. While individual trains aren't overly expensive, think about getting a rail pass that allows unlimited travel to maximize your savings.
If you want to see more than Tokyo and Kyoto, look into the Japan Rail Pass. The six companies comprising the Japan Railways Group (JR Group) together operate train lines all around the country and are a great way to save money if you're hopping all over Japan.
Note! Since you can't purchase a Japan Rail Pass inside of Japan, you need to make sure you bought it outside of Japan and then when you arrive, you need to turn in your Exchange Order to receive your Japan Rail Pass. It's simple to do and you can do it at the exchange office in any of the major JR stations.
Book early
Seats fill up fast, especially around the holidays so don't wait until the last minute to reserve otherwise you might be walking instead of riding some of the world's nicest trains. Most reservations can be made in advance and offer refunds if your plans change. If you have a Japan Rail Pass, reservations are free and they give you the option of selecting your seats which some of the other companies charge a premium for.
Avoid rush hour
Ever try to drive your car in rush hour? Trains are no different and if you're taking a short commuter metro train try to avoid doing so during rush hour (7:30-9:30 and 17:00-20:00).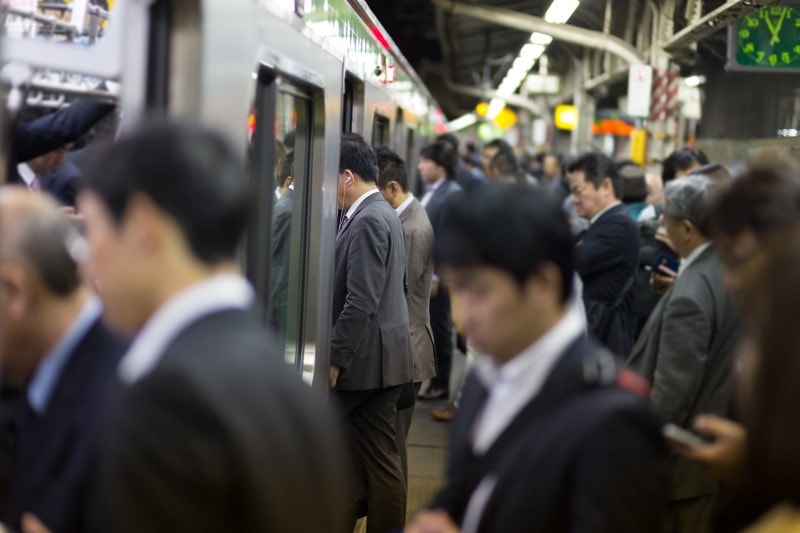 Everybody is tired from a long day of working and the lines can be huge depending on which city you're in. If you're just sight seeing, try to leave a little earlier or a little later so you don't have to compete with all the people going to work or coming home.
Use your pass for other modes of transport
The Japan Rail Pass isn't only good for long distance trains and the short metro routes, it's also valid for buses around the country as well as ferry service from Hiroshima to the island of Miyajima. So even if there's no train service to a particular region, you might be entitled to use it in another mode of transportation. You'll need to check out your Rail pass's privileges since they often vary from card to card.
Don't be late!
It's no secret that Japan's train lines are some of the most punctual in the world. With the shortest train delays around the globe, chances are pretty high that when the train is supposed to leave, it does. With passengers complaining the minute a train is a few minutes behind and hour long delays often making the evening news, the Japanese pride themselves on their efficiency. Bottom line, if you're counting on the train running behind to make it to the station on time, the only thing left behind will be you.
Choose your train car carefully
When you're standing in line getting ready to board the train and you don't have reserved seating, escape the crowd and get yourself in front of the first or last train car. With the middle cars typically the closest to the entry or exit, they're always the busiest and fill up first. Want to guarantee a spot for you and your friends or family? Save yourself the aggravation and get yourself to one of the end cars.
Bring food or snacks
While nearly every long distance train has some sort of food service and most offer an airplane style tray to eat on, you'll often spend a lot more than if you bought the food off the street or even in the station.
Ekiben, essentially train station food in a box, is a staple in Japan and some stations are famous for their delicious meals in a Bento Box. However, not all trains or stations offer the same level of service so you might want to pick up your box outside the station before you get on board.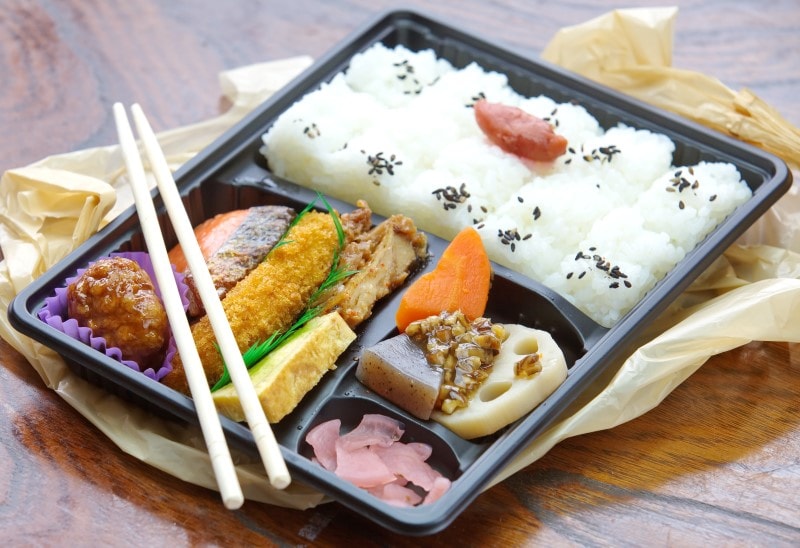 For a bigger selection of Ekiben, large retailers often have deli sections where you can pick and choose what goes into your Bento box and there's often a few such retailers close to the train station.
For shorter trains such as commuter trains, it's not a bad idea to bring along a bottled beverage and light snack since there are no facilities on board to purchase anything. Just make sure you take your trash with you when you leave since it's considered very rude to leave anything behind.
Get the app!
Now available in English, Navitime for Japan Travel is a great app available on both Android and Apple devices. Not only does it list every train route in Japan, it lists every station, provides an offline list of free Wi-Fi zones adjacent to all the train stations, gives alternative routes in case your train is delayed and even provides a list of sight seeing places you shouldn't miss.
Check out Navitime for Japan Travel on iTunes here.
Use your pass for extra discounts
Some passes, like the Japan Rail Pass, qualify you for additional discounts on accommodation and even tours. A lot of the passes have hotels close to the train stations so after crossing the country you don't have very far to go to get a good nights sleep at a discount before exploring the city you're in the next morning. Discounts vary with every pass so make sure to check what your pass offers you besides for a spot on the train before purchasing one.
Choose your train carefully
Not sure of the difference between a green car carriage and a regular one? Green Car class seats are equivalent to business class seating on planes and offer more legroom, extra facilities, are quieter and generally cost more. They also all need to be reserved in advance while regular class are usually based on a first come, first served basis.
In terms of trains, Japan's famed Bullet Trains or Shinkansen as they're known locally, lead the pack in both speed and services. The Shinkansen lines generally work off separate tracks than the regular lines and, as a result, the Shinkansen stations tend to be a little farther out of town. Like the regular lines, the Shinkansen lines offer both express services which stop at a reduced amount of stations or ones that stop at most stations.
The fastest regular trains (non-Shinkansen) offer limited-express services and are known locally as tokkyu or shin-kaisoku. Then there's the kaisoku lines which offer rapid service followed by the ordinary express trains called kyuko. The slowest trains pretty much stop at every station and are known locally as futsu or kakueki teisha.
Final words of advice
Whether you're heading to the Tokyo Olympics in 2020 or wanting to see the amazing cherry blossoms next April, you'll find that Japan's train services are indeed some of the best in the world. With all train signs in both Japanese and English, they're also some of the easiest to navigate and once you get on one, you might never want to stop.