Today we have a guest post from Michael at Nomad Lifestyle. He has a Tokyo based food and travel blog and writes about his adventures in Tokyo and around the world.
We've been obsessing over modern Japanese culture as of late and Michael's foray into the famous world of themed Tokyo cafés gives us one more reason to visit the land of the rising sun.
Ever wanted to pet an owl while sipping on chai tea? How about cuddle with a kitten before having a slice of cake? Ever imagined eating in a restaurant while a robot battle plays out before you? Yup, he talks about all of them. Enjoy!
This past month I had the chance to visit three very cool themed cafes in Tokyo: an Owl Café, a Robot Café, and a Cat Café. If you are visiting Tokyo, I highly recommend a visit to these three themed cafés. I guarantee it will definitely make for a fun, alternative tour!
Fukuro No Mise Owl Café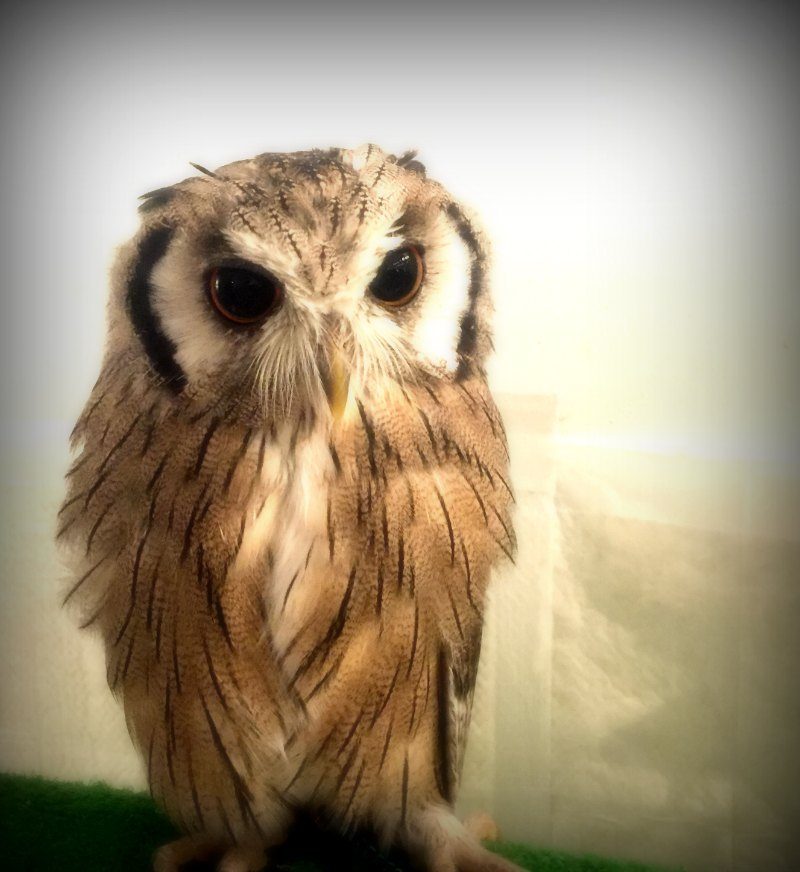 Let's start with my first recommendation, visiting an owl café. There is a great owl café you can visit called Fukuro No Mise. You'll be able to pet the owls as well as have some coffee or tea.
I recommend checking their website to see when an English speaker will be there. Luckily, the day I went there was an English speaker who was able to explain how to handle the owls. She knew quite a bit about them and how to treat them properly.
First, you will learn how to handle them then you will be given time to pet and hold them. It's important to pet the owls softly and not try to grab them, as you wouldn't want to provoke them.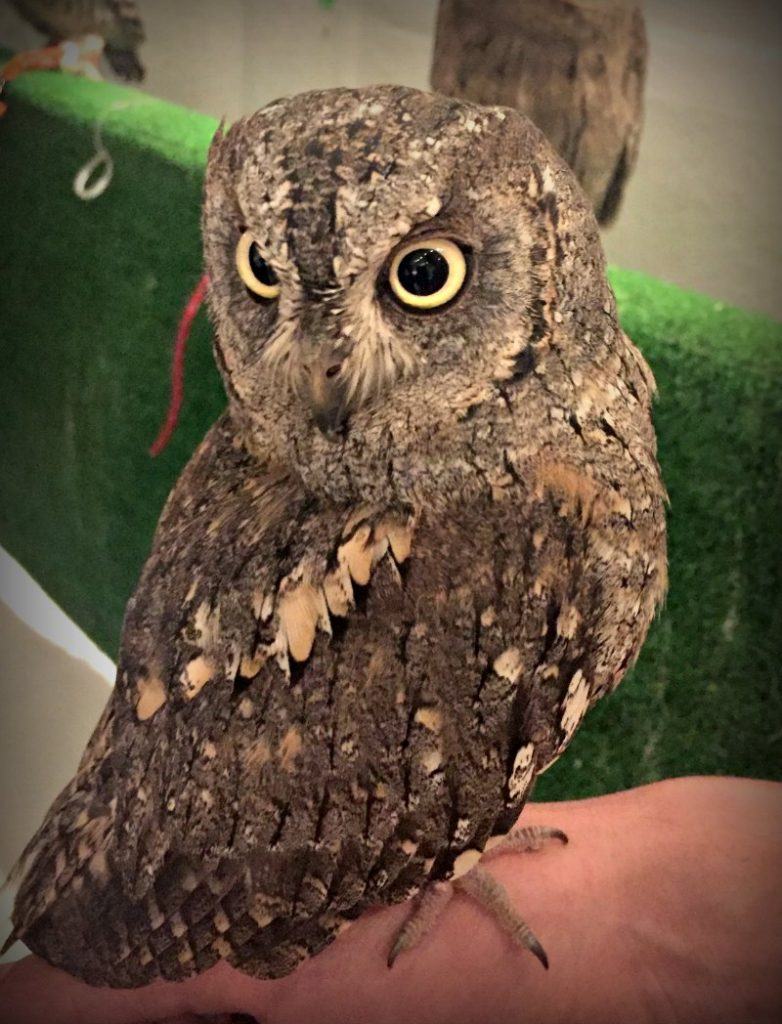 The owls in the café range from small, medium to large. Having the large owls on your shoulder is quite the experience.
Our appointment time was a total of about one hour. The cost per person was 2,000 yen ($20 USD) and I recommend going to the owl café earlier to get a ticket. Fukuro No Mise is on the Yurakucho line at Tsukishima Station. You can check out the TripAdvisor reviews of Fukuro No Mise here.
Robot Restaurant Shinjuku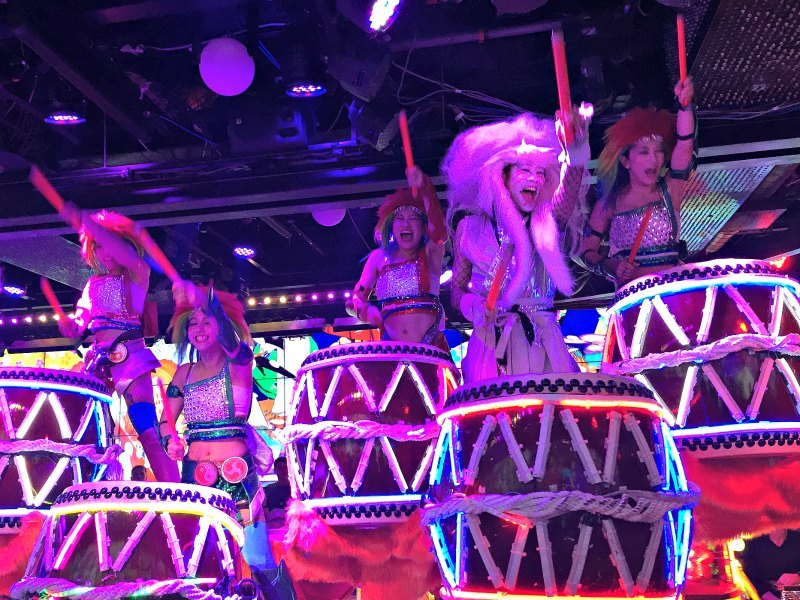 The next café I had the opportunity to visit was the famous Robot Restaurant in Shinjuku. I highly recommend visiting the GoVoyagin website before going to see if you can get a 15% discount.
I was able to get one and set up an appointment time for the Robot Restaurant (TripAdvisor reviews here). The time you get on your reservation is actually not the time that your show will begin so when I arrived I happened to find myself waiting in line. I was then taken to another waiting area where I was able to get a free drink before the show. Finally, I was admitted to the show.
The show, overall, was quite an experience. The choreographed performances as well as the costume design were great. I do recommend bringing your own food and drinks during the performance because they try to upsell it during the four 15 minute breaks during the show. The price with the discount was around 6,800 yen ($68 USD) and the show lasted around 2.5 hours.
To get to this show, you can head over to Shinjuku Station on the Seibu Shinjuku line or the JR line. It is located in the Kabukicho area of Shinjuku.
For more info check out their site.
Cat Cafe Nekorobi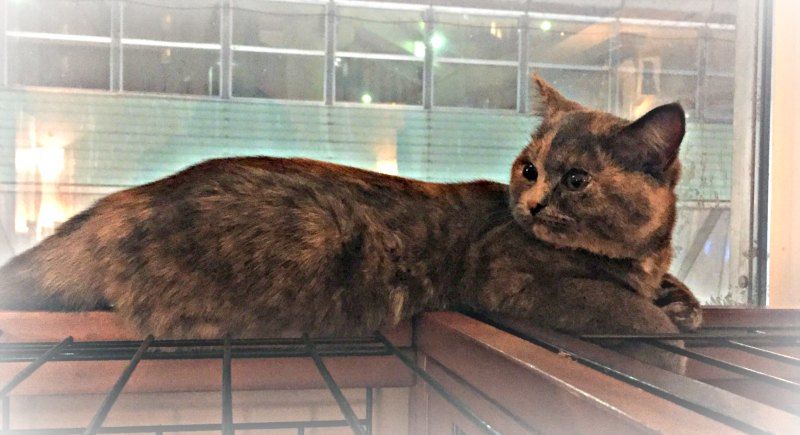 The final café I was able to visit during my tour was the Cat Cafe Nekorobi.
Since living in Tokyo, I haven't had the opportunity to see many cats, so this was a wonderful experience. There are many cat cafes in Tokyo but I visited the one near Sunshine City in Ikebukuro. The name of the café is Cat Café Nekrobi.
Inside, there are many cats that you can play with of different colors and sizes. There are also toys available, but I didn't have much luck engaging the cats with the toys however, the kitten was adorable and did play with the toys so that was my highlight.
You can also take pictures with the cats although that was a bit of a challenge, since they were either sleeping or running around the area. While I was there, there were many couples so I think it's a couples thing to do in Tokyo.
The cost of entering the cafe is 1300 yen ($13 USD) which will allow you to spend one hour with the cats. In addition, there are free drinks, WiFi available, and lockers.
This café is located about 10-15 minutes from Ikebukuro Station. It's close to Sunshine City Shopping Mall. For more info check out their site.
That wraps up our Tokyo themed café tour. I highly recommend visiting these cafés when you make it to Tokyo on your next trip!
About NomadLifestyle
Nomad Lifestyle is a Tokyo based food and travel blog. Its aim is to find delicious food in Tokyo as well as discover fun places to visit!
Check them out if you like this story!
Website – Facebook – Instagram – Twitter – Pinterest