Discover the best Thailand souvenirs, from vibrant Thai silk to exquisite wood carvings.
Ah, the beautiful, bustling Kingdom of Thailand. A land of enchanting culture, delicious cuisine, and warm, inviting people. There's no question about it – a trip to Thailand is an experience that can leave lasting impressions on any traveler's mind.
We fell in love with Thailand the first time we first visited and ended up staying for five months rather than the single month we had planned. We covered every major area of the country and shipped home two big boxes of souvenirs we picked up during our travels.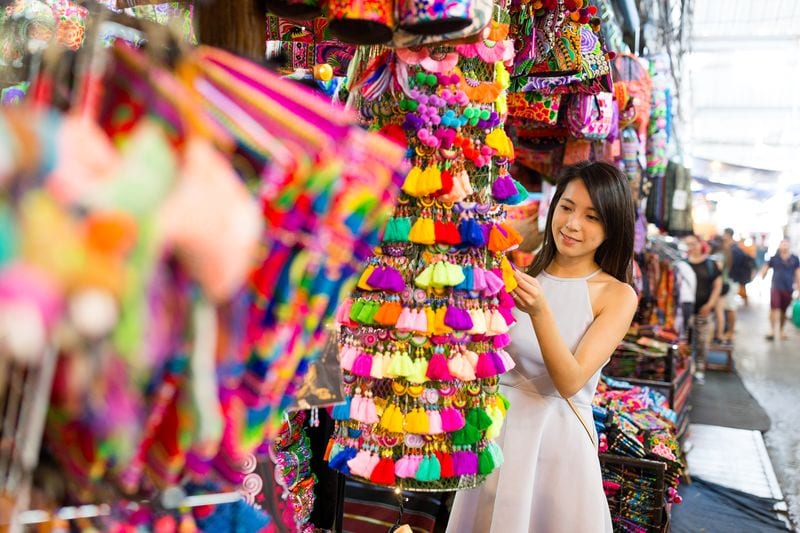 From Thai silk pillows to enchanting wood carvings, to an album of beautiful elephant paper and huge painted fans, we still have those same Thai souvenirs scattered throughout our house years later and have zero regrets buying any of them.
For those wanting to take a little piece of this vibrant country home, you're in luck!
Thailand is a shopping paradise, with an abundance of exquisite souvenirs waiting to be discovered.
Let me guide you through some of the best Thailand souvenirs and Thai keepsakes you can bring back from your own Thai adventure.
1. Thai Silk
First on the list is the famous Thai silk, renowned worldwide for its exceptional quality and unique production process.
Jim Thompson, an American architect turned silk merchant, popularized Thai silk during the mid-20th century and lead to it's worldwide popularity. If you're in Bangkok, you can visit the Jim Thompson House for a fascinating insight into the silk-making process.
Thai silk is perfect for scarves, clothing, pillowcases, or even wall hangings. It comes in vibrant colors and diverse patterns, making each piece a unique work of art.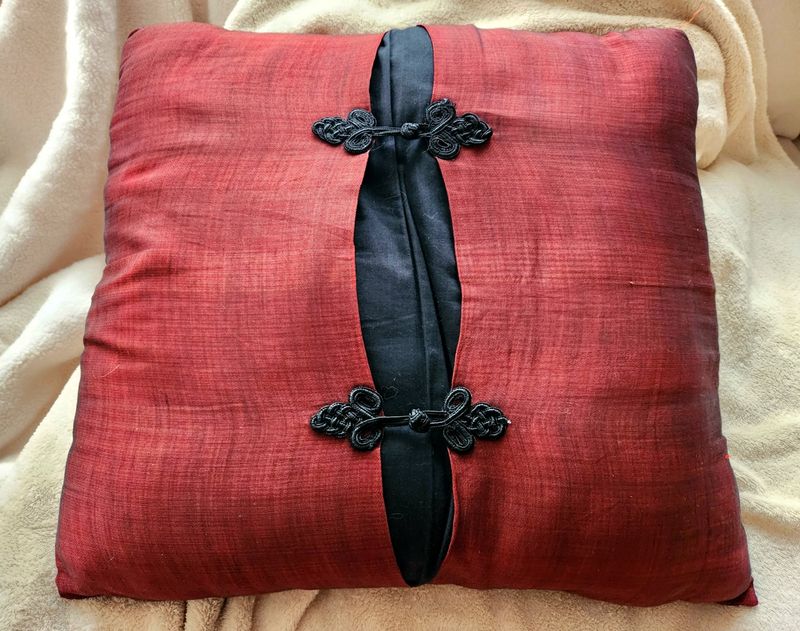 2. Celadon Ceramics
A walk into any local market in Thailand and you'll find a range of beautiful celadon ceramics. Characterized by their lovely jade-green glaze, these handcrafted items have a rich history, dating back to the ancient kingdom of Sukhothai.
You can get Thai celadon ceramics in plates, vases, bowls, and figurines. The choices are nearly endless and due to the process of making them, every piece is guaranteed to be a topic of conversation every time someone sees it.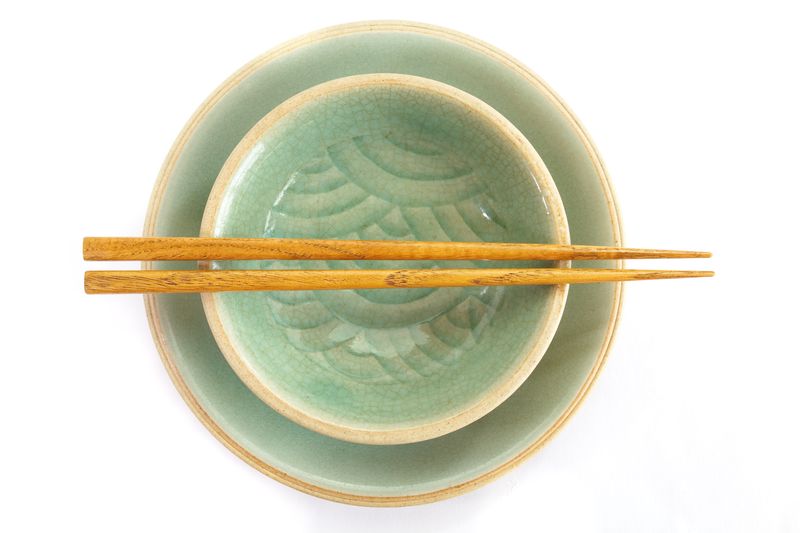 3. Spa and Wellness Products
Thailand is known for its soothing spa treatments. What better souvenir than the gift of relaxation?
Thai wellness products, including herbal balms, essential oils, massage oils, coconut products and aromatic incense, are made with locally sourced ingredients and are an ideal way to recreate the Thai spa experience at home.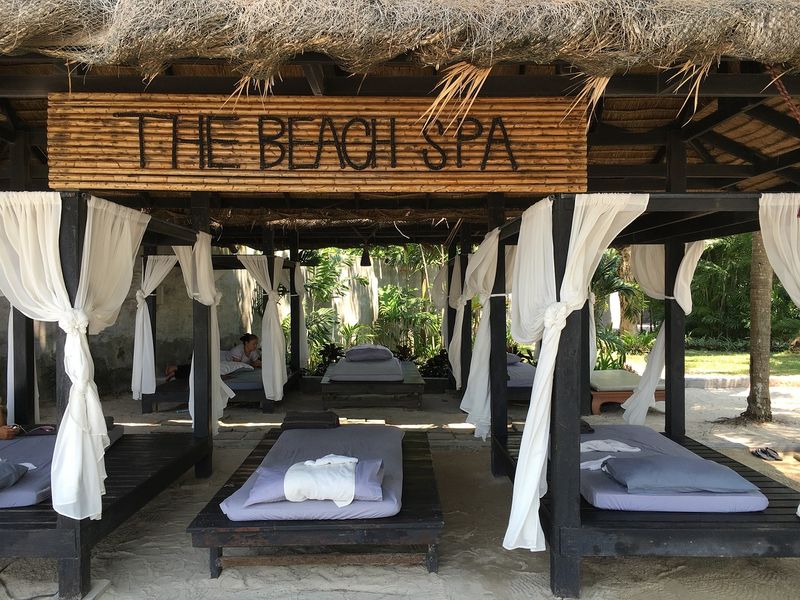 World class beaches are only a couple hours from the bustling streets of Bangkok and make for an easy Thai spa day. If you're looking to make Thailand a regular getaway, buy villa in Jomtien Beach or check out the lovely spas in the area.
4. Handicrafts
Thailand's artistry shines through its wide variety of handicrafts. Thai wooden carvings, particularly teak and sandalwood items, are particularly sought after as souvenirs and works of art. Woven items like baskets, mats, and wall hangings from local markets also make wonderful Thai souvenirs.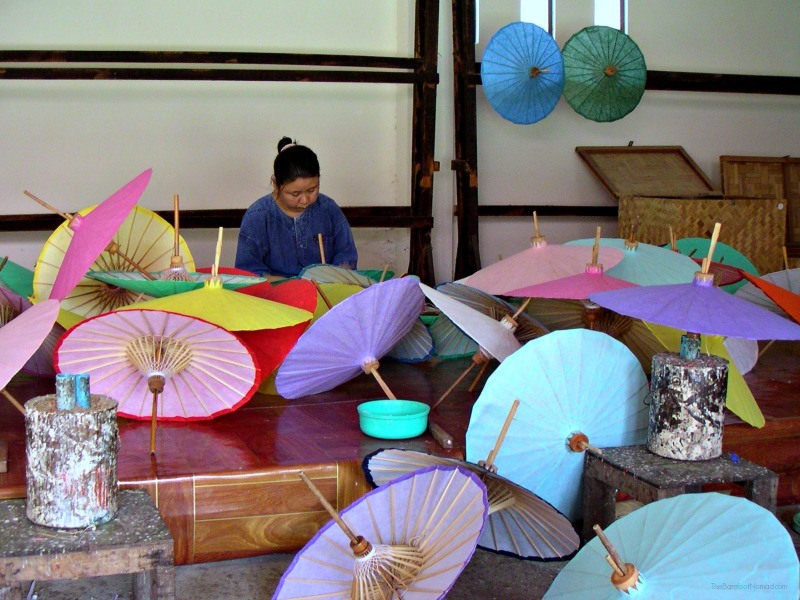 For something truly unique, look out for products from the 'One Tambon One Product' (OTOP) program. This initiative promotes the unique products of each Thai subdistrict or 'tambon', ensuring you'll have a truly unique memento.
5. Thai Snacks
As we always say, there's no better way to remember a place than through its flavors! Thai snacks like durian chips, coconut candy, and a variety of rice crackers are not to be missed.
Look out for unique treats like Khanom Thai that are traditional Thai sweets made from coconut milk, sugar, and rice flour. Remember to check your country's regulations on bringing food items back home though as there are some food restrictions as noted at the bottom of this article.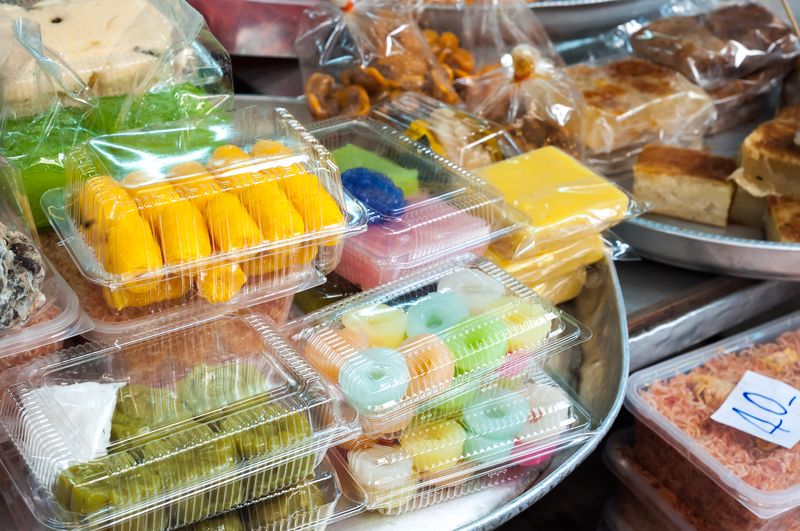 6. Muay Thai Shorts
For those with an interest in martial arts, or those simply seeking a unique keepsake, Muay Thai shorts are a must-have. Available in a rainbow of colors and designs, these shorts not only serve as a functional item for workouts, but also as a fun and sporty memento of your Thai adventure.
Even if you're not into most combat sports, catching a Muay Thai match, whether in Bangkok or elsewhere in the country is a thrilling thing with a long tradition dating back to before the 16th century. Even if you don't watch the matches themselves, the crowd behaviour and the spectacle alone are often worth the entry cost.
7. Thai Silver Jewelry
Thailand is known for its exquisite silver jewelry, especially from the northern city of Chiang Mai and the northern regions tribes. Crafted with exceptional skill and precision, the silver pieces often feature intricate designs inspired by nature or Thai mythology.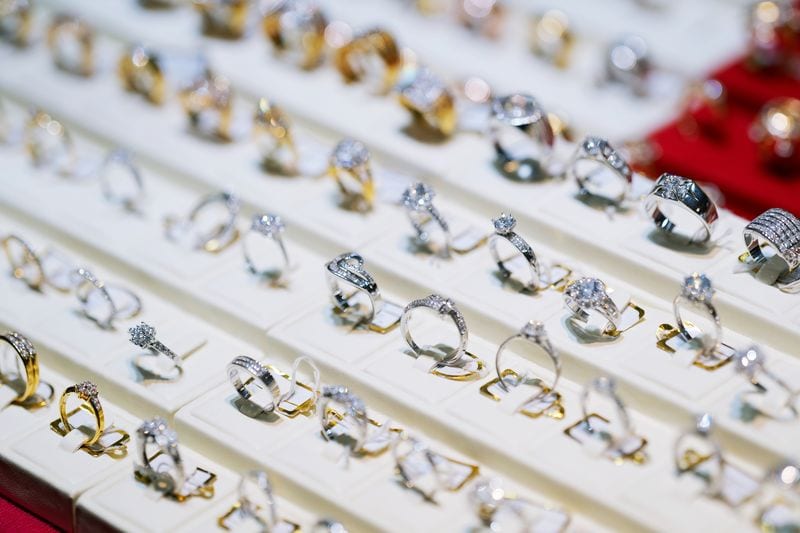 Whether you're looking for rings, bracelets, necklaces, or earrings, Thai silver jewelry makes for an elegant souvenir. Look for 99% pure silver when possible (more popular in the north) however the ones marked with a 0.925 stamp, which indicates that it's 92.5 per cent silver, is cheaper on the wallet, found throughout the country and often looks just as nice.
8. Thai Spices
No Thai culinary experience is complete without the punch of aromatic spices. Thailand's colorful markets offer a wide range of locally-grown spices such as lemongrass, kaffir lime leaves, Thai basil, and various types of chillies.
Since our first visit, the food in Thailand is our high water mark for some of the best food on the planet. The problem is we're constantly disappointed that the best flavors don't make it back to our local Thai restaurants. While the majority of the ingredients are the same, it's the spices that make Thai food renowned.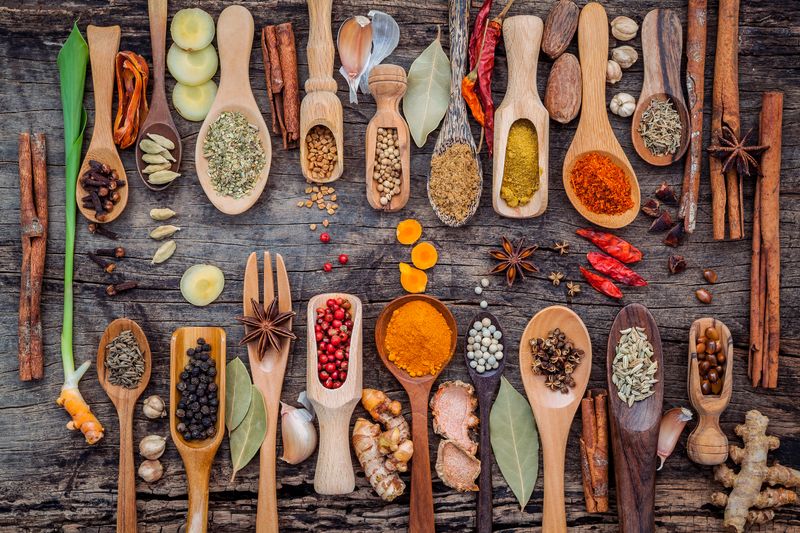 So, why not pack some and recreate the flavors of Thailand in your own kitchen?
There are even some great Thai cooking classes you can take when you're in Thailand to make you a guaranteed hit with any friends and relatives back home and with the proper seasonings, it will be like they've visited Thailand too.
9. Coconut Oil
Thai coconut oil is widely recognized for its high quality, due to the country's optimal coconut-growing conditions. It is used for cooking, skin care, or even as a hair treatment. You'll find bottles of various sizes, in liquid or semi solid state, perfect for your luggage limitations whether you're traveling with a carry-on or an oversized checked bag.
10. Flower Soap Carvings
Thai flower soap carvings are an exquisite display of Thai craftsmanship. These beautifully carved soaps mimic the shapes and colors of various flowers, from orchids to lotus flowers. Often presented in elegant boxes, they make for fragrant and eye-catching souvenirs.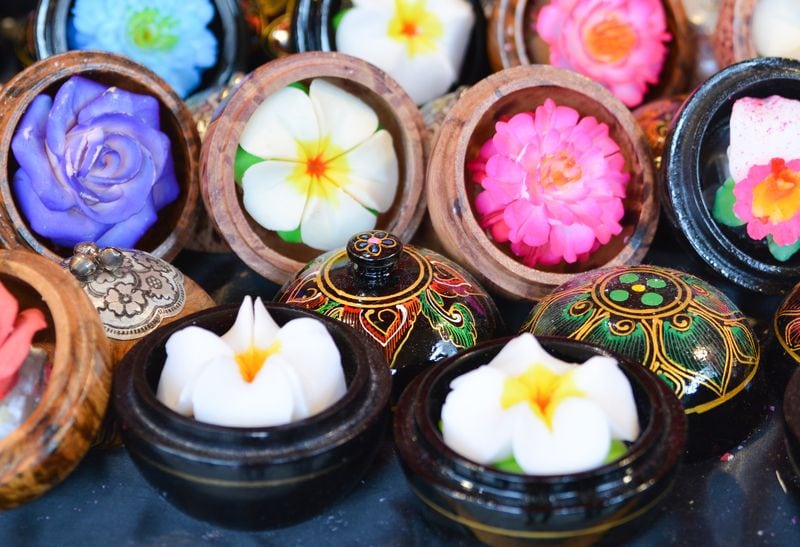 11. Elephant Paper Products
Elephant paper products, or elephant dung paper, are made from – you guessed it – elephant dung! Don't worry, it's thoroughly cleaned and processed into pulp to create eco-friendly, unique, and colorful stationery products. This is not just a fun souvenir, but also a way to support elephant conservation in Thailand.
When we first heard of elephant paper, we had to take a tour to see how it's processed and it's quite an interesting endeavor. Thankfully the paper doesn't smell but it does make for some gorgeous, unique paper that would make any scrapbooking friend a fan of it for life.
12. Thai Harem Pants/Thai Fisherman Pants
If comfort and style are what you seek, look no further than Thai Harem Pants.
Known as "fisherman pants", these are a common sight in Thailand's streets and markets and if worn anywhere else in the world, a classic sign that someone has recently visited Thailand.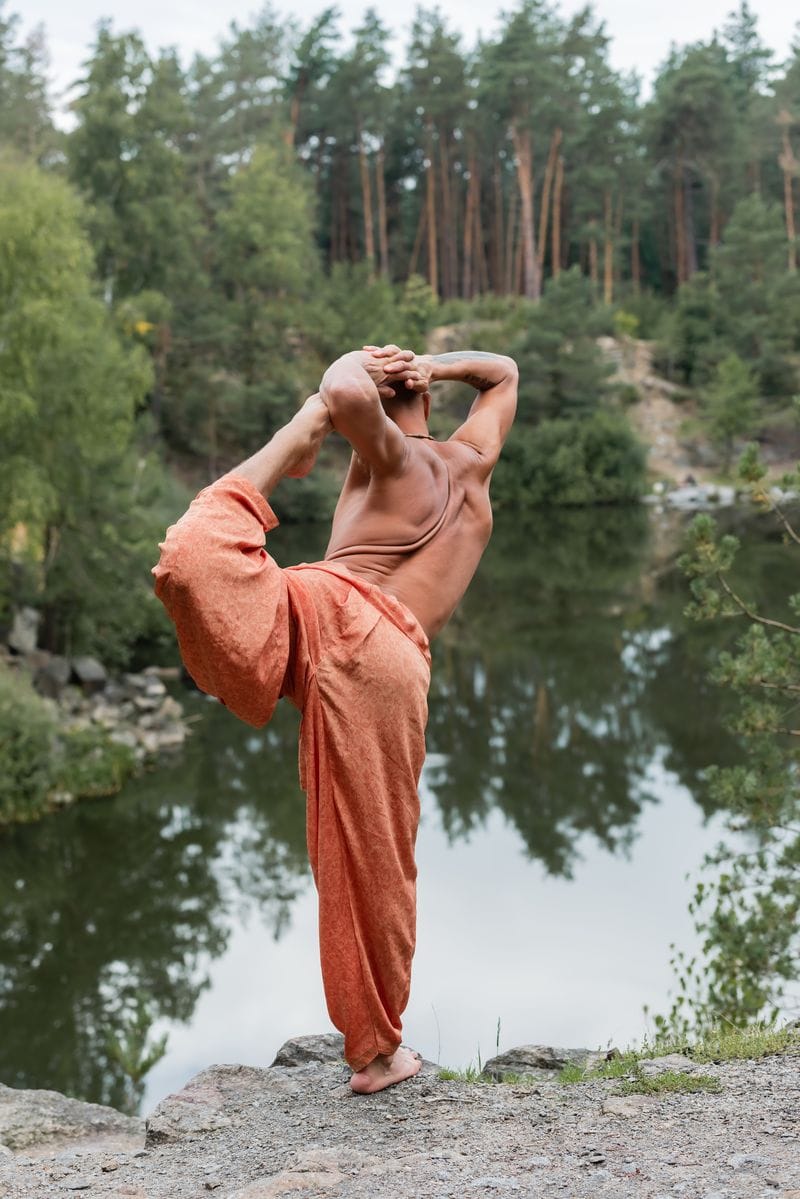 With their loose fit and lightweight fabric, they're ideal for the tropical weather and are often the preferred choice for those attending yoga classes or simply exploring the city. Harem pants come in a variety of colors and patterns, from traditional Thai designs to elephant prints and tie-dye.
Often made of cotton or rayon, what makes these pants an excellent souvenir is their comfort. They can be worn as casual loungewear, beachwear, nightwear or just hanging on the couch on a chill day. Plus, they're unisex and one-size-fits-all, making them a fantastic gift for friends and family back home.
13. Edible Insects
For the daring foodies, why not bring back some edible insects? A common snack in Thailand, fried insects like crickets, silkworms, and even scorpions are seasoned and packaged for you to share this unique experience with your friends back home.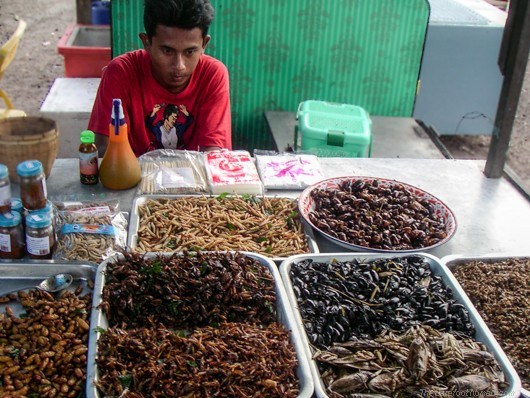 I can clearly remember trying my first fried cricket in Thailand and would have loved if these packaged treats were a thing back then as every friend asked me about the experience (tastier than I expected for the record). Remember though, to check the import rules of your country before packing these crunchy treats, as some countries don't allow certain foods in.
14. Thai Liquor
Thai liquor, such as the ever popular SangSom and Mekhong, is a must-try for those interested in local spirits. SangSom, a popular rum, and Mekhong, often referred to as Thai whisky, are widely consumed by locals and visitors alike and taste great with a Coke or Pepsi.
In addition to these, there's also Lao Khao or white spirit, traditionally enjoyed in rural areas. These spirits often pack a punch and make for interesting gifts for the liquor enthusiasts back home. Just remember to pack these carefully and adhere to the liquid and alcohol restrictions on your flight home.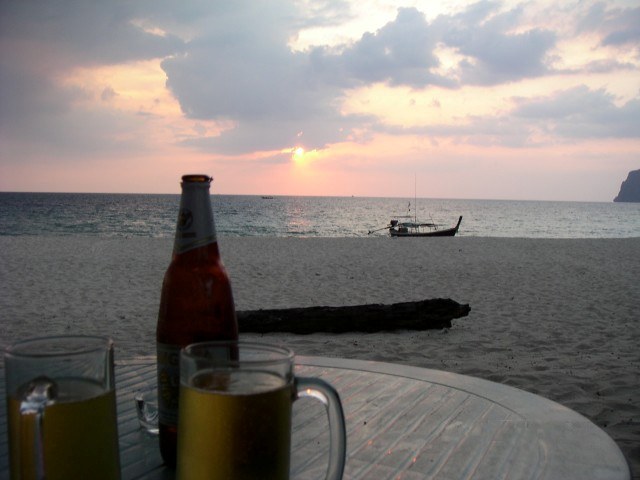 15. Flavored Fruit Drinks and Malt Teas
Thailand's tropical climate makes it a haven for a diverse range of fruits.
Local markets often offer a plethora of flavored fruit drinks, from classics like coconut and mango to exotic choices like dragon fruit and rambutan. Bringing home packaged versions of these beverages can be a refreshing way to remember the tropical vibe of Thailand.
In addition, Thailand's malt teas, both hot and iced, are also immensely popular. These include drinks like Cha Yen (Thai iced tea), a unique blend of strong brewed tea, sugar, and condensed milk, and O-liang, a strong black iced coffee usually served sweet. Look out for take-home mixes of these popular beverages as a way to savor the taste of Thailand once you're back home.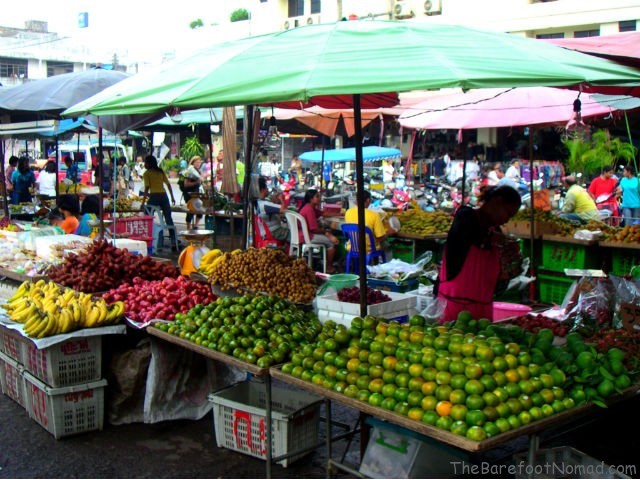 The best Thailand souvenirs are the memories you made
Shopping in Thailand can be an adventure in itself, as thrilling as exploring an ancient temple or tasting a new street food delight. The Thai bahts you spend won't just buy you beautiful keepsakes, they also support local artisans and their families, helping preserve traditional Thai crafts for future generations.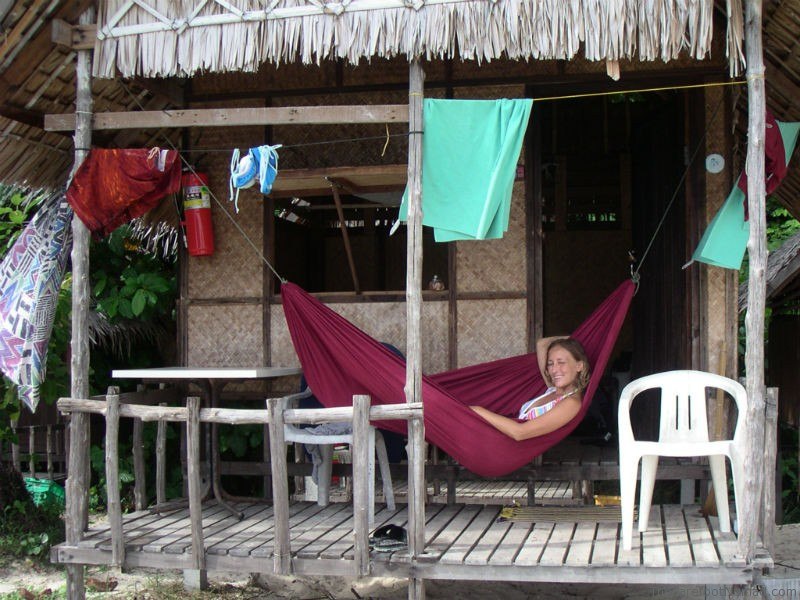 If you're looking to make Thailand your base, there are plenty of great areas to call home. Thailand real estate is cheaper than most western countries and Bangkok is one of the most popular airport hubs in the world with flights from nearly every nation.
Whether you decide to pick up a place there or just decide to visit, as you navigate the bustling markets, remember to bargain politely – it's part of the shopping culture in Thailand. And most importantly, remember that the best souvenir you can bring back is the experience, the stories, and the joy of your journey.
Happy shopping, travelers!
---
A note on restricted Items for Export from Thailand
As with any country, Thailand has specific restrictions on what can be taken out of the country. Some of the most significant ones include: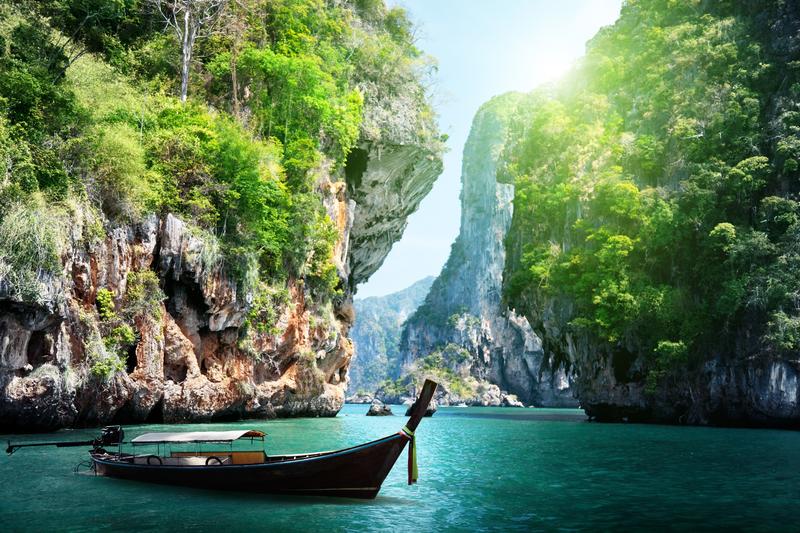 Buddha Images and Buddhist Artifacts: Exporting images of Buddha, Buddhist artifacts, and antiques is restricted and often requires special permission. It's illegal to take out of the country any Buddha image larger than 12 inches without a license from the Department of Fine Arts.
Antiques and Artifacts: Just like Buddhist artifacts, any item that could be considered a national treasure, including antiques and historical artifacts, is subject to strict export regulations. If you're unsure about an item, it's best to check before purchasing.
Animal Products: Products made from certain types of wildlife are illegal to export under the Convention on International Trade in Endangered Species of Wild Fauna and Flora (CITES). This includes items made from ivory, certain types of wood, and products derived from protected animal species.
Drugs and Certain Medicines: As in all countries, exporting illegal drugs is a severe offense. Additionally, certain types of medication, particularly those containing narcotic substances, may be illegal to export without proper documentation.
When shopping in Thailand, if you have any doubts about whether an item can be legally exported, it's always a good idea to ask the seller or check with the local customs authority. By adhering to these regulations, you'll ensure your trip is memorable for all the right reasons.
Happy travels!
Love this article? Read on!