Looking for fun activities in Chennai, India?
Chennai (formerly Madras) is an incredible place filled with fascinating sights and activities that keep both locals and travelers occupied. From its thousands-year-old temples to delicious street food stands selling tasty specialties – there's something here that will appeal to everyone.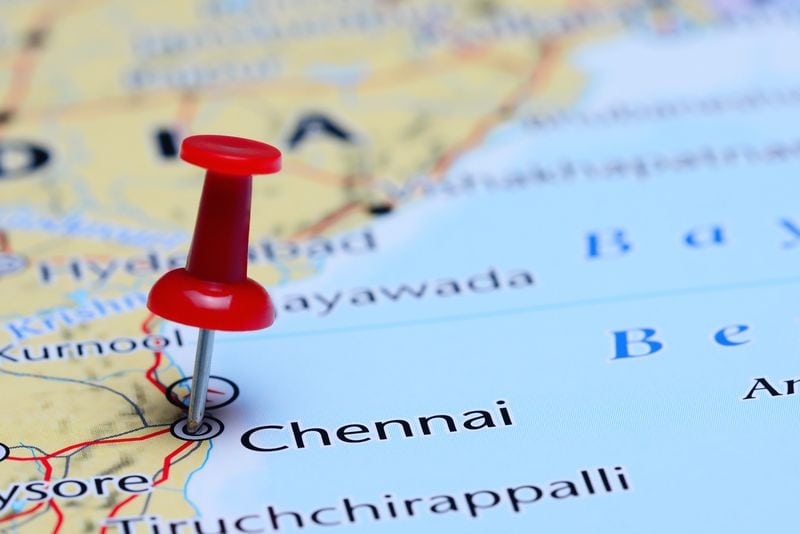 Fun things to do in Chennai India
If you're a traveler looking for adventure, culture, and delicious food, then Chennai is the perfect destination for you. With a rich history, traditional architecture, and endless places to explore, you won't run out of things to do here, whether you're hopping on a Dubai to Chennai flight or exploring Chennai as your hometown.
So, let's explore the fun things to do in Chennai.
Snow Kingdom
Beat the heat and experience a snowy wonderland at Snow Kingdom! Located inside the VGP Mall, this indoor snow park offers a variety of snow-related activities that will make you forget that you're in a hot and humid city.
It's definitely one of the most unique things to do in Chennai (the capital of Tamil Nadu). You can slide down an icy slope, build a snowman, or have a snowball fight with your friends. The entry fee includes boots, jackets, and gloves so you won't have to worry about getting your clothes wet.
It's a similar experience to the famous Ski Dubai, one of the best activities for kids in Dubai.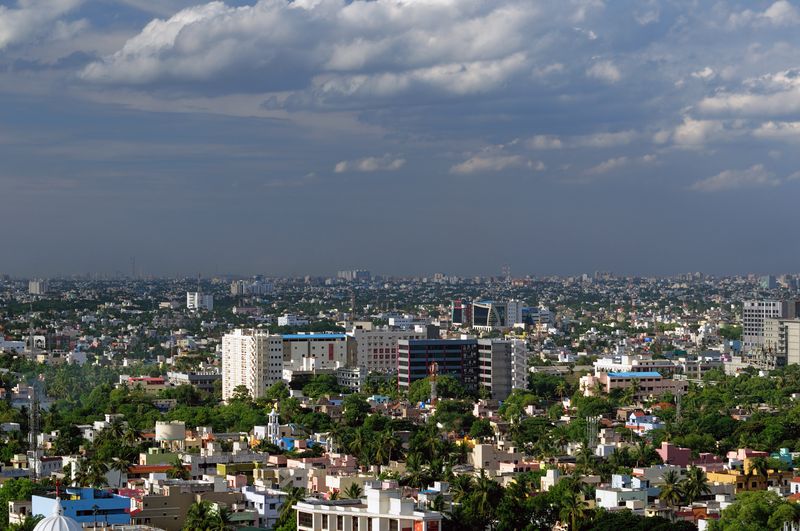 Arignar Anna Zoological Park
Arignar Anna Zoological Park is home to many animals unique to India, including the gaur Indian bison.
Experience the thrill of seeing lions roam around freely at the Arignar Anna Zoological Park lion safari. The safari takes you through the lion enclosure, where you can see the majestic animals up close. The safari is a once-in-a-lifetime opportunity to witness the king of the jungle in its natural habitat.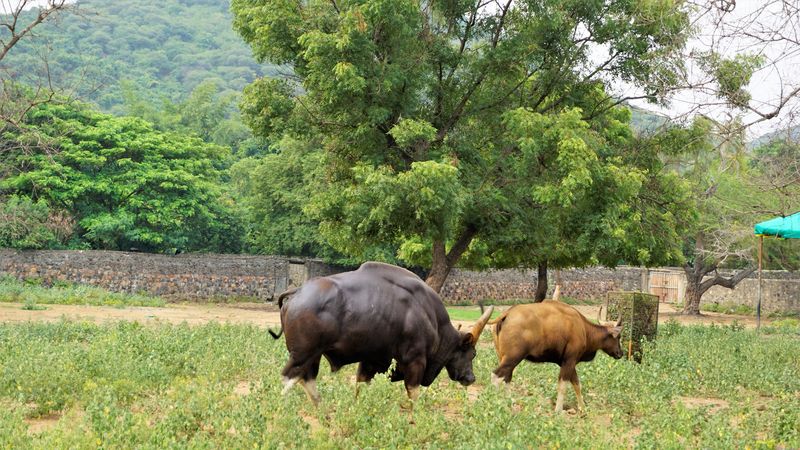 Birla Planetarium
Wondering what to see in Chennai?
History, science, and astronomy enthusiasts should check out Birla Planetarium, the perfect place to learn about the cosmos and the universe. See the stars and planets up close as they are projected onto a dome-shaped screen. The planetarium also offers informative and entertaining audiovisual shows.
VGP Marine Kingdom
VGP Marine Kingdom (also known as VGP Golden Beach) is a must-visit for thrill-seekers. One of the highlights of this amusement park is the 35-meter high roller coaster ride that drops you at a mind-boggling speed.
You can also try other rides such as the Ferris wheel, the spinning coaster, and the water slides. The park is located on the beach, so after a day of screaming and laughing, you can take a dip in the sea.
Jazz Cinemas LUXE
If you're a movie buff, you can't miss watching a movie at Jazz Cinemas LUXE.
Watching movies in this cinema is luxurious, with comfortable recliner seats, personal screens, and a dedicated butler service. You can even enjoy a gourmet meal while watching the latest blockbusters. The tickets are slightly expensive, but for movie buffs, a movie at Jazz Cinemas LUXE is worth the splurge.
Chetpet Eco Park
Escape from the city's bustle and relax at Chetpet Eco Park.
The park is located beside a lake and has a variety of activities, including cycling, boating, and fishing. You can have a picnic with your family or friends, or take a stroll around the park's greenery.
Madras Crocodile Bank night safari
For a thrilling and unique experience, try the Madras Crocodile Bank night safari.
The safari takes you through the reptile park at night, where you can see many species of crocodiles, alligators, and turtles. The park is lit up with flashlights and luminous stickers, adding to the ambiance.
Enjoy Sunset on Marina Beach
Nothing quite compares to watching the sun dip below the horizon, casting beautiful hues on the sky, and the smell of saltwater breeze. Marina Beach is a wonderful choice to enjoy a scenic sunset view in Chennai. Marina Beach has a lively, bustling atmosphere to enjoy sunset, while Edward Elliot's Beach offers a more serene and tranquil experience.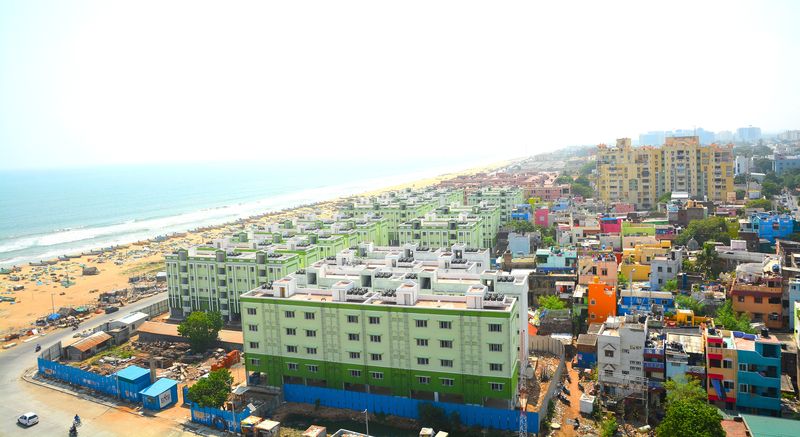 Edward Elliot's Beach
If you are looking for a pristine, secluded beach that is less crowded, then you consider Elliot's Beach.
The beach is excellent for swimming, picnics, and leisurely walks. It also offers numerous food joints that serve mouth-watering delicacies, such as seafood, which is a local favorite. It's also a wonderful place to enjoy sunset on the beach.
Cholomandalam Artists Village
Fancy immersing yourself in the city's culture? Cholamandalam artists' village is a must-visit.
This village has attracted artists since the 1960s. The village showcases over 500 artworks, and each visit is more diverse than the last.
Walk Along Thalankuppam Pier at Night
Take a leisurely walk along the Thalankuppam pier at night and revel in the mesmerizing stars' view.
One of the secluded attractions in Chennai, the pier has a one-of-a-kind, end-of-the-world feel that leaves you relaxed and rejuvenated.
Catamaran Boat Ride
One of Chennai's most adventurous modes of transport is a catamaran boat ride.
Not only is it exhilarating, but a catamaran ride also offers a unique perspective of the city's coastline. You can choose to take a calm, smooth sail or a more high-intensity, thrilling ride.
Folklore of South at Dakshinachitra
If you're interested in learning about the culture, Chennai's rich history, and art of South India, then Dakshinachitra is a must-visit destination.
Located just outside of Chennai, this living museum showcases the traditional lifestyles of Tamil Nadu, Kerala, Karnataka, and Andhra Pradesh. You can explore the different types of houses, temples, crafts, and performances here while learning about the different communities that make up South India.
Shop at Pondy Bazaar
For all you shopaholics out there, Pondy Bazaar is your paradise.
This vibrant shopping district is known for stores and street vendors selling traditional clothing, jewelry, accessories, and souvenirs. You can bargain with the vendors to get the best deals, and try some local snacks while you're at it.
Bonus tip: Visit during the festive season to experience the energy and excitement of Chennai's shopping culture.
Enjoy Chennai's Vibrant Food Scene, Including Famous Masala Dosa
Chennai is a food lover's paradise, with a variety of dishes and flavors to indulge in. From street food to fine dining, you won't go hungry in this city.
One must-try dish is the famous masala dosa, a crispy rice and lentil crepe filled with spiced potatoes and served with chutney and sambar. You can find it at any local restaurant or street vendor, and it's a filling and delicious meal any time of day.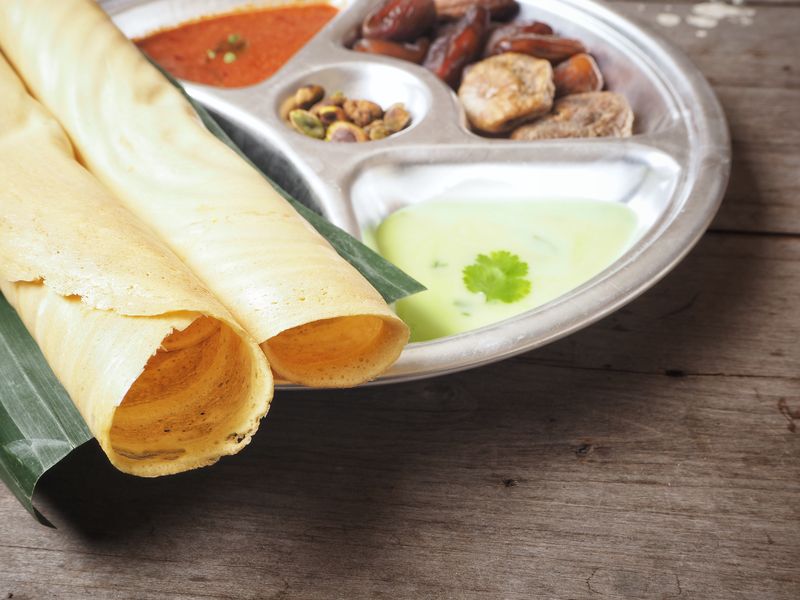 Visit Anna Centenary Library
If you're a bookworm, then the Anna Centenary Library is a dream destination.
This state-of-the-art library is the largest in Asia, with six floors of books, magazines, and digital resources. You can spend hours exploring the different sections, reading, and studying in a peaceful environment.
Bonus tip: Bring your ID and register to get access to more of the library's resources.
Visit Huddleston Garden at The Theosophical Society
Nature lovers or anyone looking for a serene escape can visit the Huddleston Garden at The Theosophical Society.
This botanical garden is spread over 260 acres and has a variety of exotic trees, plants, and birds. You can take a walk, have a picnic, read a book, or attend one of the events organized by the society.
Bonus tip: Visit during the early morning or late evening for a peaceful and refreshing experience.
Day trip to Mahabalipuram (also known as Mamallapuram)
Mahabalipuram is a coastal town located 60 km south of Chennai. This UNESCO world heritage site is famed for its rock-cut caves and intricate sculptures. The place gains its significance from the mythological stories about the Pallava kings' reign.
A visit to Mahabalipuram transports you to a different time and era. You can rent a bike or a car and take a leisurely ride along the scenic East Coast Road to reach this iconic destination. Don't forget to try the local seafood delicacies while you're there.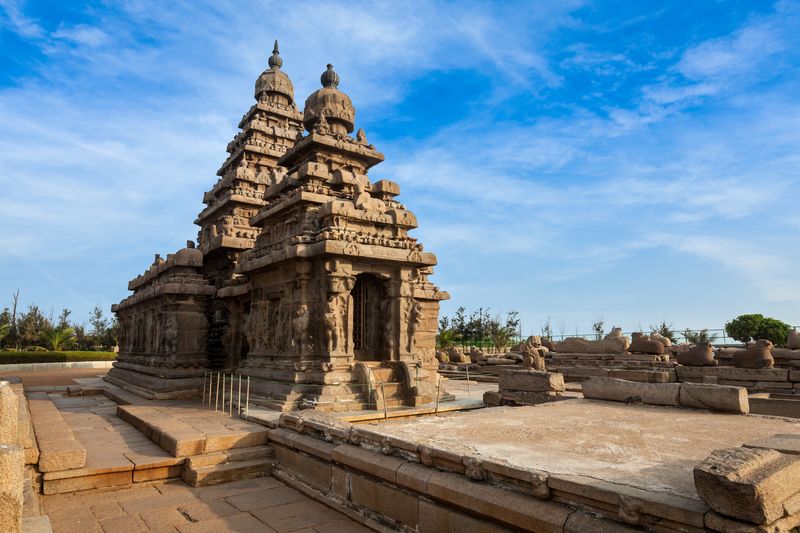 Royapuram Fishing Harbor
Royapuram Fishing Harbor might not be on a typical tourist list, but it's a must-visit destination for seafood enthusiasts.
You can witness the hustle and bustle of the fishermen as they dock their boats after a night spent fishing in the sea. You can even buy fresh seafood right off the boats and have it cooked to your liking at the nearby restaurants.
Mexus Vijaya Mall and Express Avenue Mall
For all the shopaholics out there, a visit to the Mexus Vijaya Mall or the Express Avenue Mall is a must.
These malls are located in the heart of the city and offer a wide range of shopping and entertainment options. You can indulge in some retail therapy, watch a movie, or try out the local street food. These malls are the perfect destinations for a fun-filled day out with friends and family.
Enjoy a Day Trip to Old Mylapore
Old Mylapore is a neighborhood in the central part of the city of Chennai. It's also known as the cultural hub of Chennai, and a visit to Old Mylapore gives you a glimpse of the city's rich cultural history.
You can take a stroll through the narrow alleys and explore the vibrant markets selling anything from spices to traditional fabrics. The highlight of your trip should be a visit to the Kapaleeshwarar Temple, an iconic temple dedicated to Lord Shiva.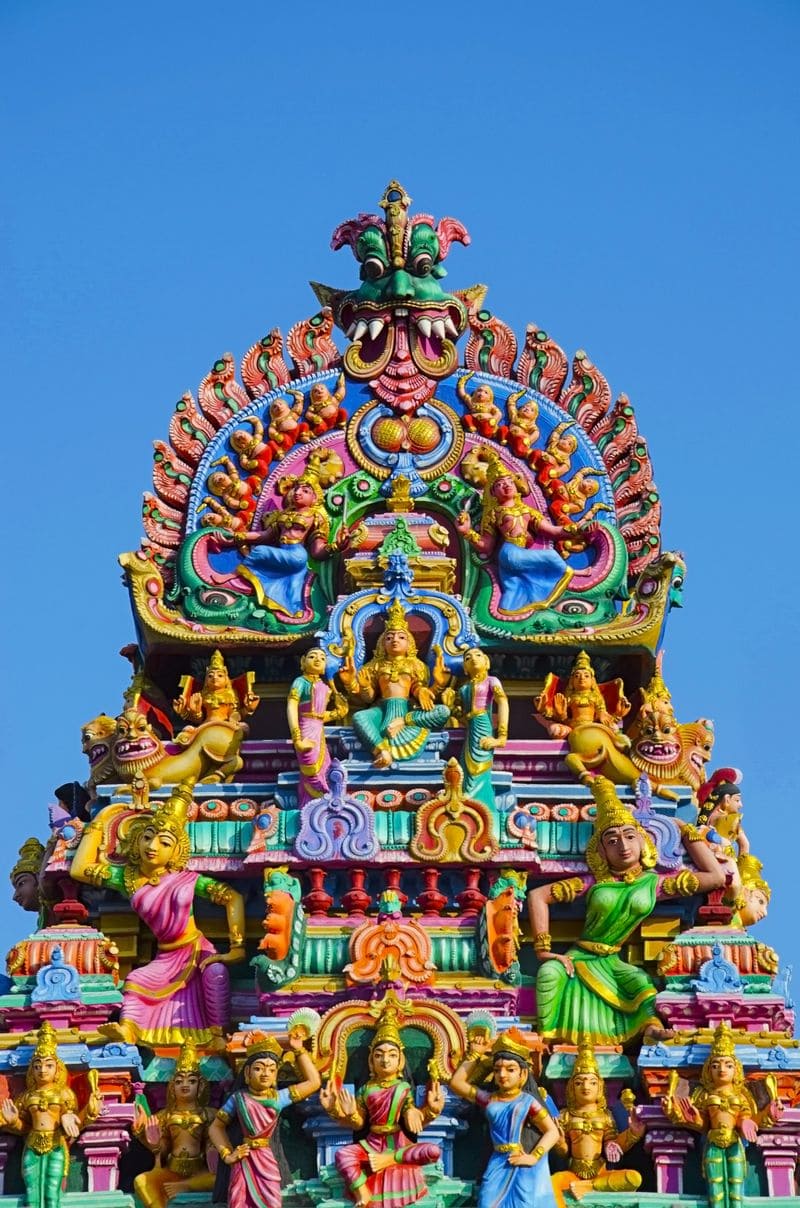 Wander Through the Kapaleeshwarar Temple
The eye-catching Kapaleeshwarar Temple is a must-visit destination.
In the center of Old Mylapore, the Kapaleeshwarar Temple is dedicated to Lord Shiva. The temple's vibrant and colorful gopuram (entrance tower) is probably one of the most photographed spots in Chennai. Inside and out, there's a vibrant vibe here, and since it's a working temple, you can see locals performing their daily rituals.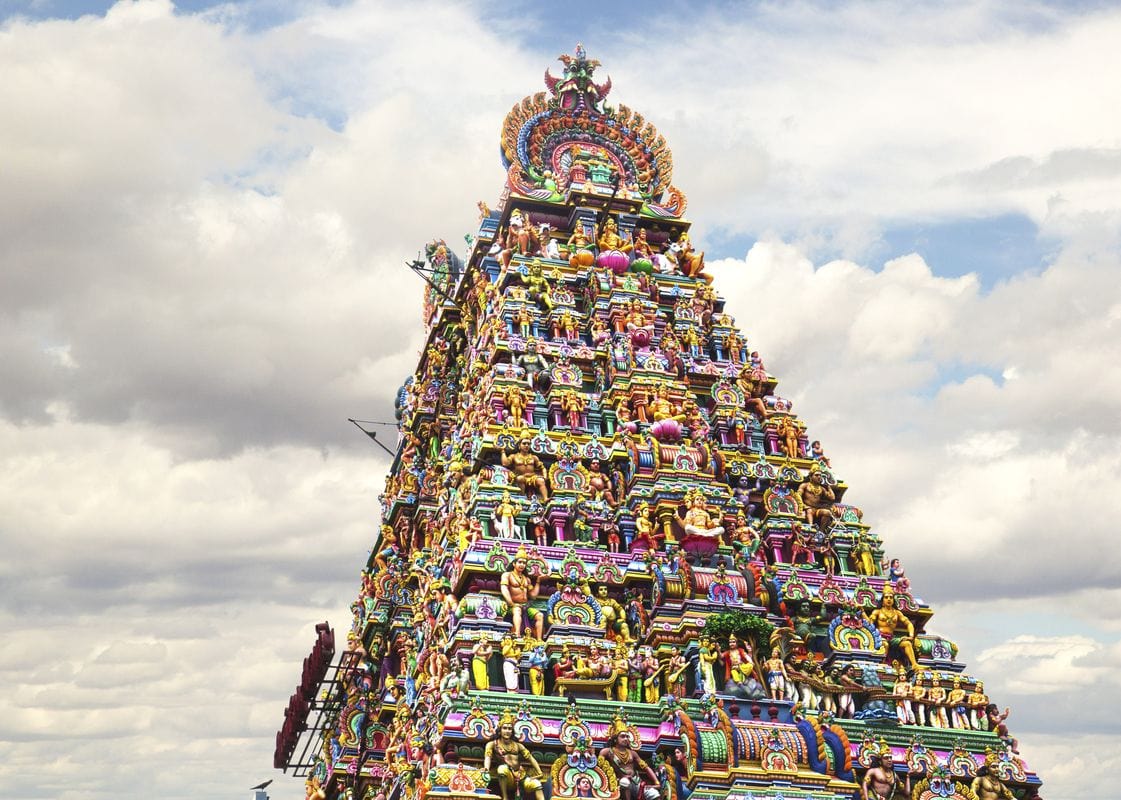 Temples and Museums in Chennai
While temples and museums are often excluded from lists of fun or exciting activities, one of the highlights of Chennai's culture is its vibrant temple scene, and history-rich museums. With dozens around the city, here are some of the best.
Santhome Cathedral Basilica
First on our list is the Santhome Cathedral Basilica.
This church is built over the tomb of Saint Thomas, the apostle of Jesus. As one of the oldest churches in India, it reflects the colonial architecture of the past. The church's stunning stained glass windows and detailed interior decoration make it a must-visit for lovers of religious art and architecture.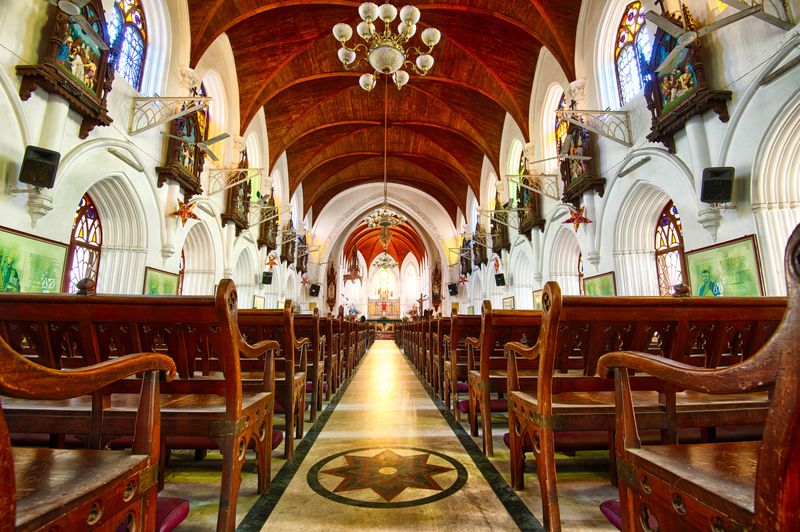 Arulmigu Vadapalani Murugan Temple
If you want a bit of adventure, head over to Arulmigu Vadapalani Murugan Temple.
This temple is devoted to Lord Muruga, the God of War. The temple has a seven-tier Gopuram (gateway tower) with colorful statues and images from Hindu mythology, and many devotees even climb the gopuram to receive blessings from the gods.
Visit the iconic Shree Sai Baba Temple
The popular Shree Sai Baba Temple, located in Mylapore, is one of the most visited shrines in the area. Dedicated to the Indian saint Sai Baba, this temple is a symbol of harmony between Hindus and Muslims. The temple holds regular prayer sessions, and many cultural programs.
The Parthasarathy Temple
More formally known as the Arulmigu Sri Parthasarathy Perumal Temple Tiruvallikeni, the Parthasarathy Temple is a Hindu temple.
It's believed to have been built during the Pallava dynasty, and is dedicated to Lord Vishnu. Inside and out, you'll find intricate sculptures and carvings, and a serene vibe.
Arulmigu Marundeeswarar Temple
For history buffs, Arulmigu Marundeeswarar Temple may be the perfect place to visit.
This temple, located in Thiruvanmiyur, is believed to have been built over 1,000 years ago. It is said that King Raja Raja Chola, a great dynasty ruler, contributed to the temple's construction. The temple is known for stunning sculptures depicting stories from the Hindu epics.
Government Museum Chennai
Have you heard about the Government Museum Chennai, also known as Madras Museum or Egmore Museum?
This museum houses an incredible collection of South Indian decorative arts, with some of the pieces dating back to the 7th century. The museum's exhibits provide a unique insight into South Indian history and culture.
Dakshinachitra Museum
If you're curious about traditional Indian architecture, Dakshinachitra Museum is a must-visit destination. This living museum showcases life in South India, with demonstrations of traditional crafts such as pottery and weaving. You can also observe various cultural performances and savor local cuisine.
Whether it's a day trip to Mahabalipuram, a visit to the iconic Kapaleeshwarar temple, or indulging in some retail therapy at the local malls, Chennai will leave you in awe of its beauty and diversity. From indoor snow parks to night safaris, Chennai offers an array of unique and fun activities to try.
With so many things to do in Chennai, you won't get bored or run out of options. Whether you're here for a short visit or an extended stay, these activities are a great way to experience the culture, history, and beauty of this city. So pack your bags and get ready for an adventure in Chennai!
More great articles: