In our hands-on Tokyo Treat review, our family of four tests this popular Japan snack subscription box.
As any seasoned traveler can tell you, local food and cuisine often plays an integral role in experiencing a new area. While an authentic and delicious full course meal has made us fall in love with a country more often than we'd admit, we find it's the snacks that often define a people and their culture.
So what happens when the world is a little more shut down and you can't just jump on a plane and fly somewhere to sample things? Well, sometimes the easiest answer is to just get food shipped to you.
Unfortunately, it can be really hard to find authentic Japanese snacks and candy outside of Japan. That's where Tokyo Treat come in.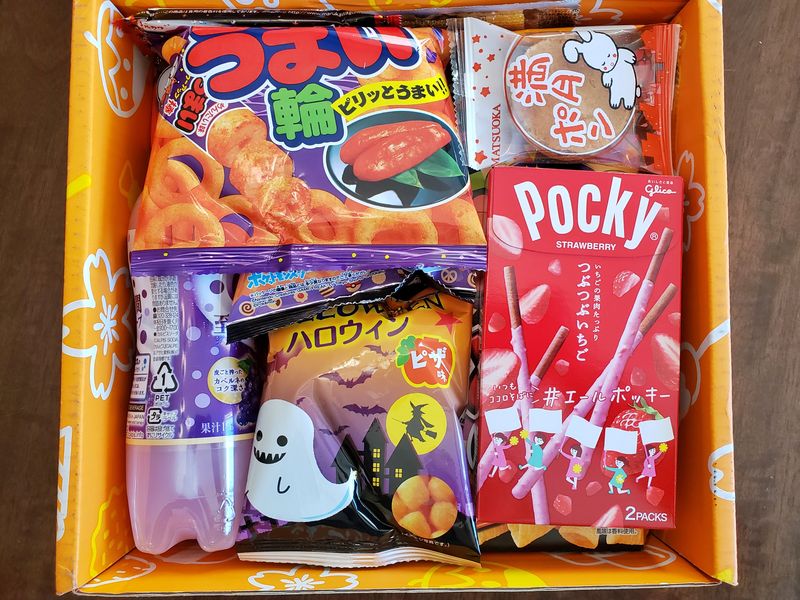 Japanese snacks and candy are thought to be some of the most unusual and fun treats in the world.
Right now, travel's still a bit expensive and difficult, so a trip to Japan, though solidly on our bucket list, isn't in our immediate future. As much as I want to visit Japan as a family, and travel Japan by train, we're going to wait until travel is less complicated for us.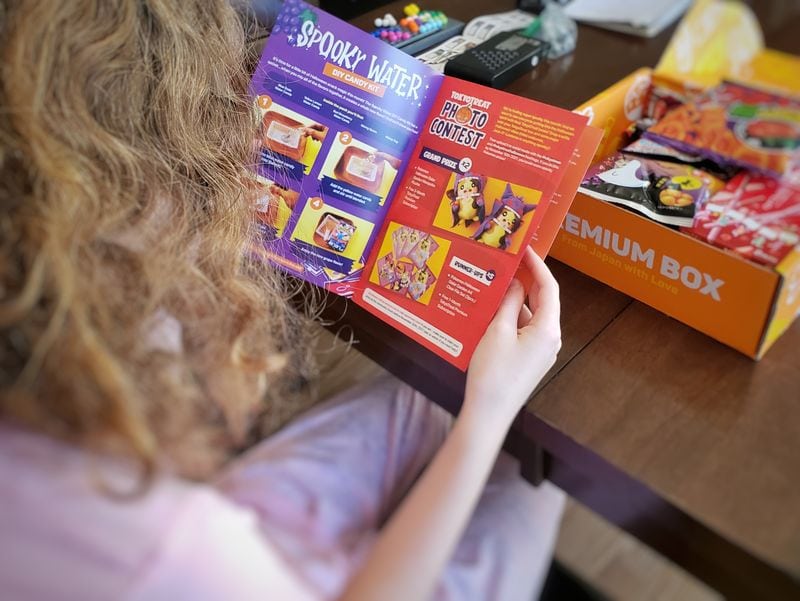 Luckily, trying Japan's fun snacks is a nice way to experience a bit of the culture, even if we can't be there in person right now.
So, we were really excited to try the Tokyo Treat box.
What is Tokyo Treat?
Tokyo Treat is a monthly subscription box that's shipped directly from Japan.
A typical Tokyo Treat box includes:
a drink exclusive to Japan
a rare KitKat Party Pack
assorted Japanese snacks (2.7 plus pounds / 1.2 kg)
a full sized Japanese crazy candy, crunchy chips, and more
an illustrated English guide describing each snack in the box
a special contest or rewards for Tokyo Treat members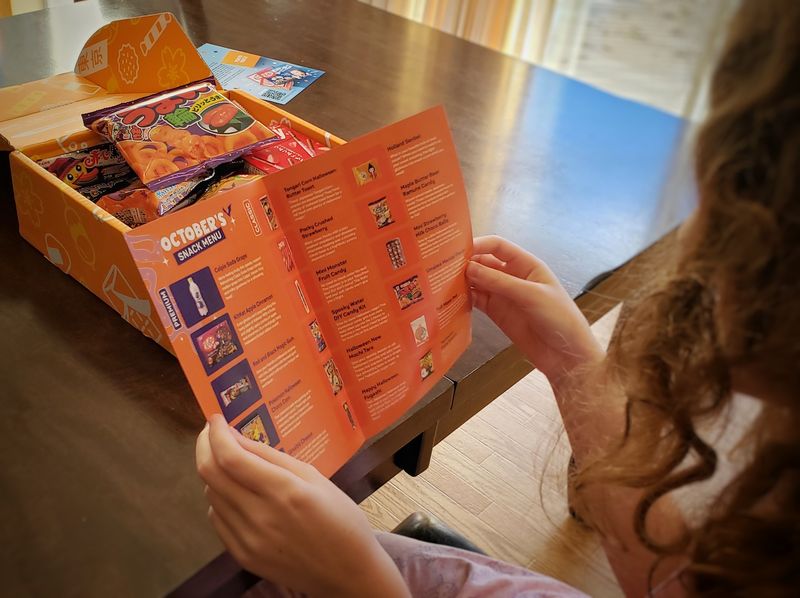 Our Tokyo Treat Review
Let's start with the question that almost everyone asks first: How much does Tokyo Treat cost?
The cost is $35/month for a monthly subscription.
If you get a 12 month subscription, the cost drops to $31.50/month. It's $32.00/month for a six month subscription, or $33.50/month for a three month subscription.
The cost for Tokyo Treat is in USD, and you can cancel anytime.
What's inside the Tokyo Treat candy box?
Our October 2021 Tokyo Treat box was Halloween themed. So much fun!
Throughout the year, Tokyo Treat offers several themed boxes, including Halloween and Christmas.
Our Halloween box came with:
Grape Calpis Soda
Cinnamon Apple KitKats
Red and Black Magic Gum
Pokemon Halloween Choco Corn
Umaibo cheese
Tongari Corn Halloween Butter Toast
Pocky Crushed Strawberry
Mini Monster Fruit Candy
Spooky Water DIY Kit
Halloween New Mochi Taro
Happy Halloween Fugachi
Holland Senbai
Maple Butter Beer Ramune Candy
Mini Strawberry Milk Coco Balls
Umaiwa Mentai flavour
Full Moon Pon
Halloween Pizza snacks
A snack guide with photos of each snack, and an English explanation of each snack
A member only contest for a chance to win Japanese KitKats
I was impressed by the number of snacks in the Tokyo Treat box. There were 17 different treats and snacks for us to try.
Luckily, there was a really helpful snack guide, with photos of each snack, and a short description.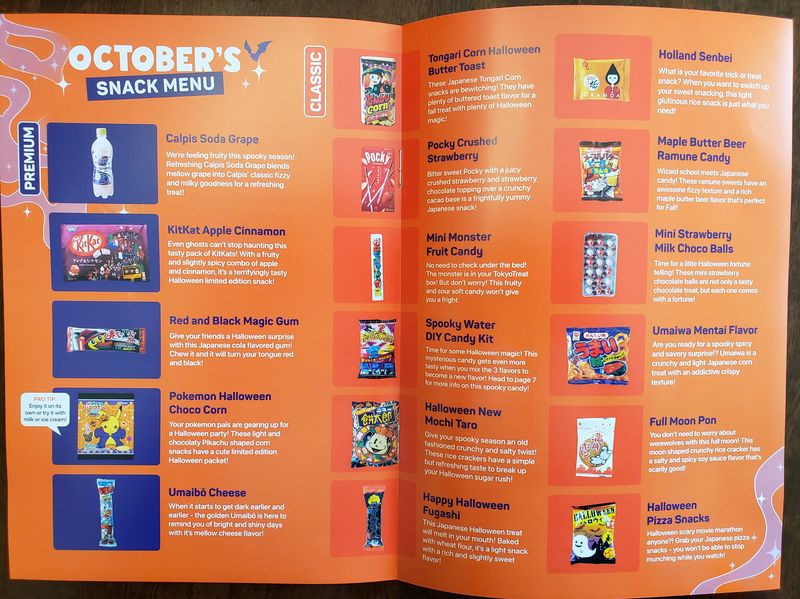 The Umaibo cheese was one of my personal favorites. It's about a four inch long hollow tube that tastes a lot like a fluffy, sweeter cheese Cheeto. So good!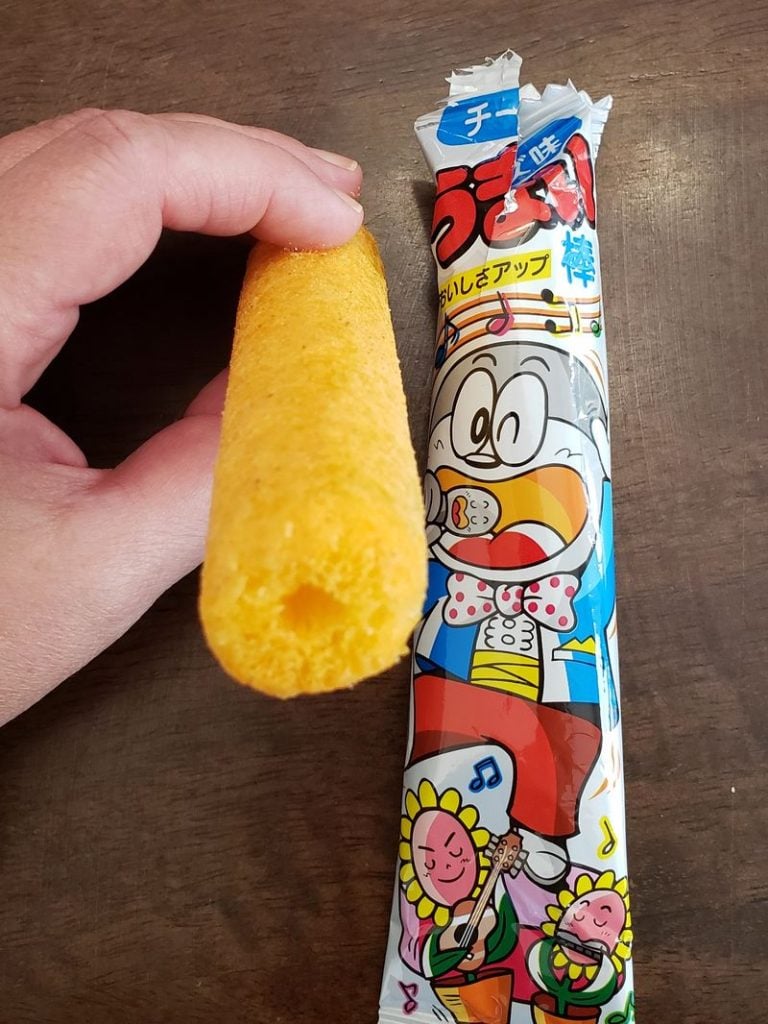 The Pocky Crushed Strawberry was probably my son's favorite. It's a thin, sweet stick that's a lot like a chocolate wafer, dipped in a sweet strawberry glaze (like a strawberry chocolate flavor).
My husband's favorite was the mini monster fruit candy. It's a lot like a fruit rollup, but he loved how each color was a different, distinct flavor.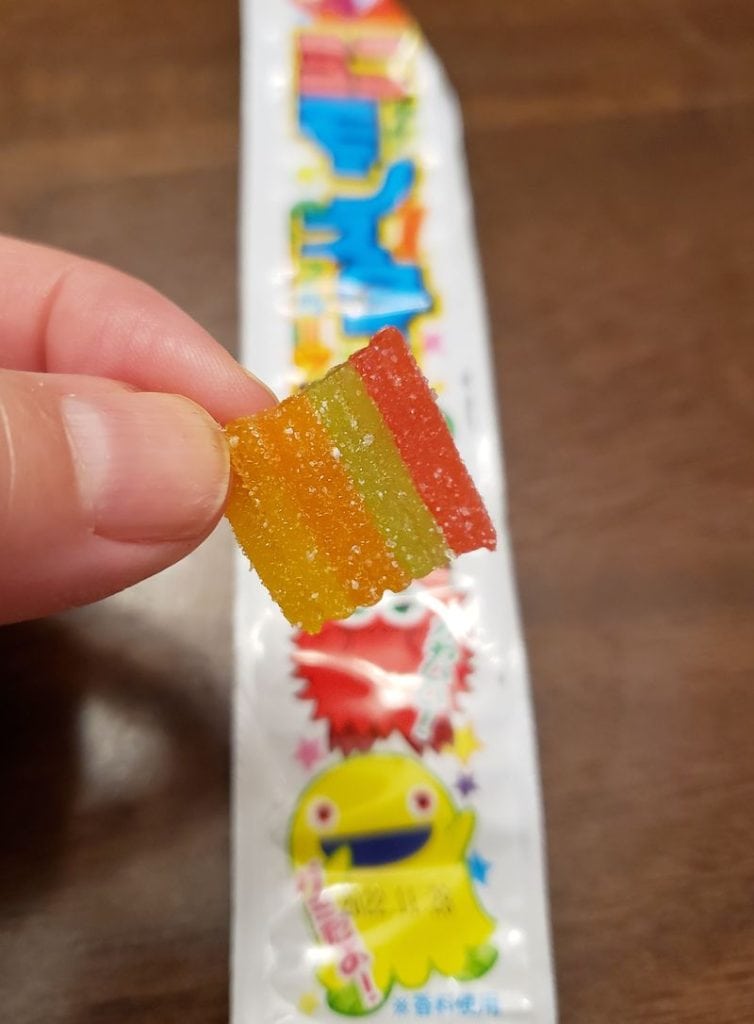 The Mini Strawberry Milk Coco Balls were a hit with everyone. They had a nice white chocolate and strawberry flavor inside of a crunchy candy coating. Yum!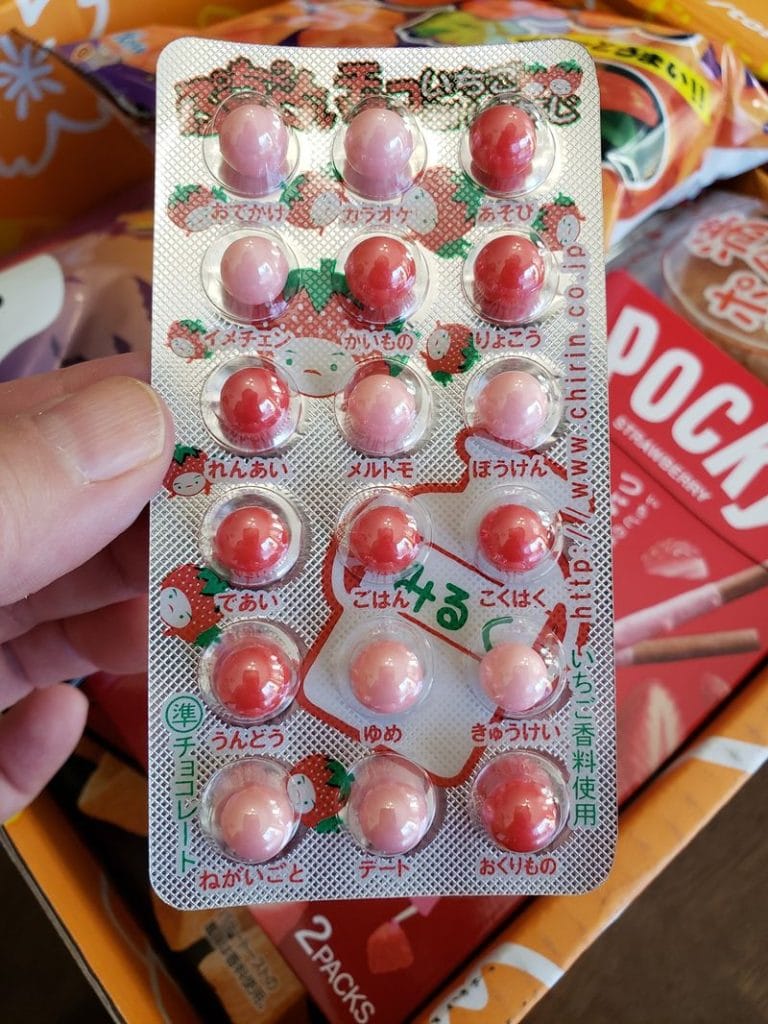 My daughter was especially excited to try the drink, which was a refreshing Calpis soda with a unique sweet grape fizzy and milky goodness.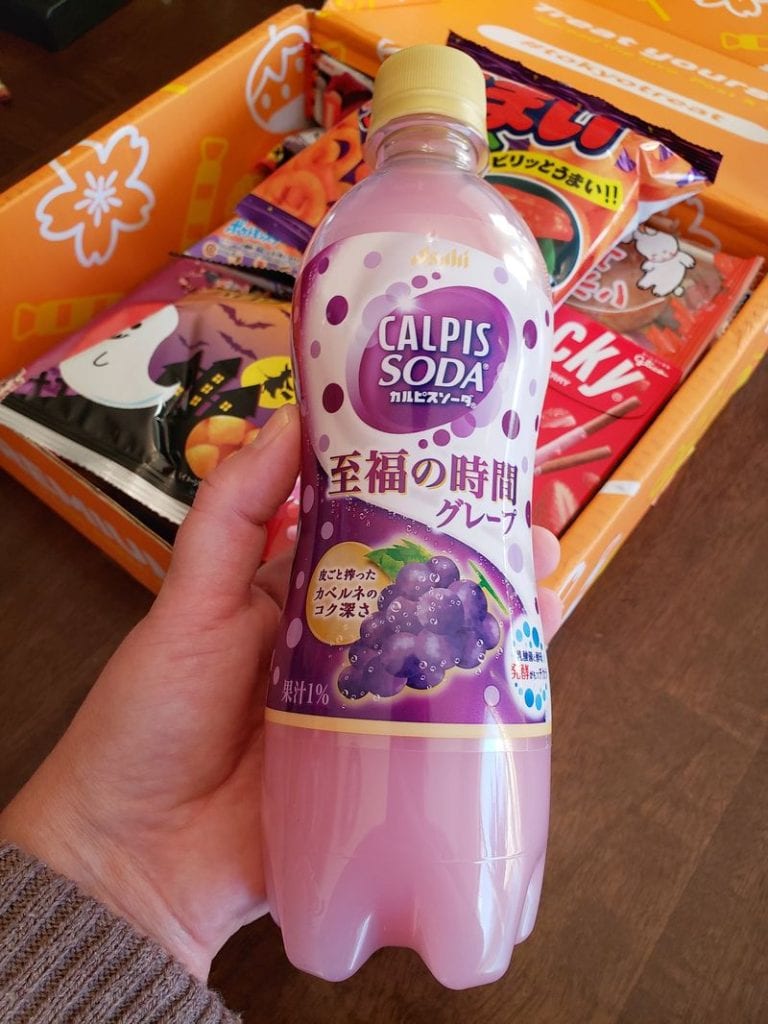 The anime style cartoon on the front of the snack guide was really beautifully drawn. It was a custom cartoon designed for this specific box, with details about what was inside the box in the cartoon. Very cool!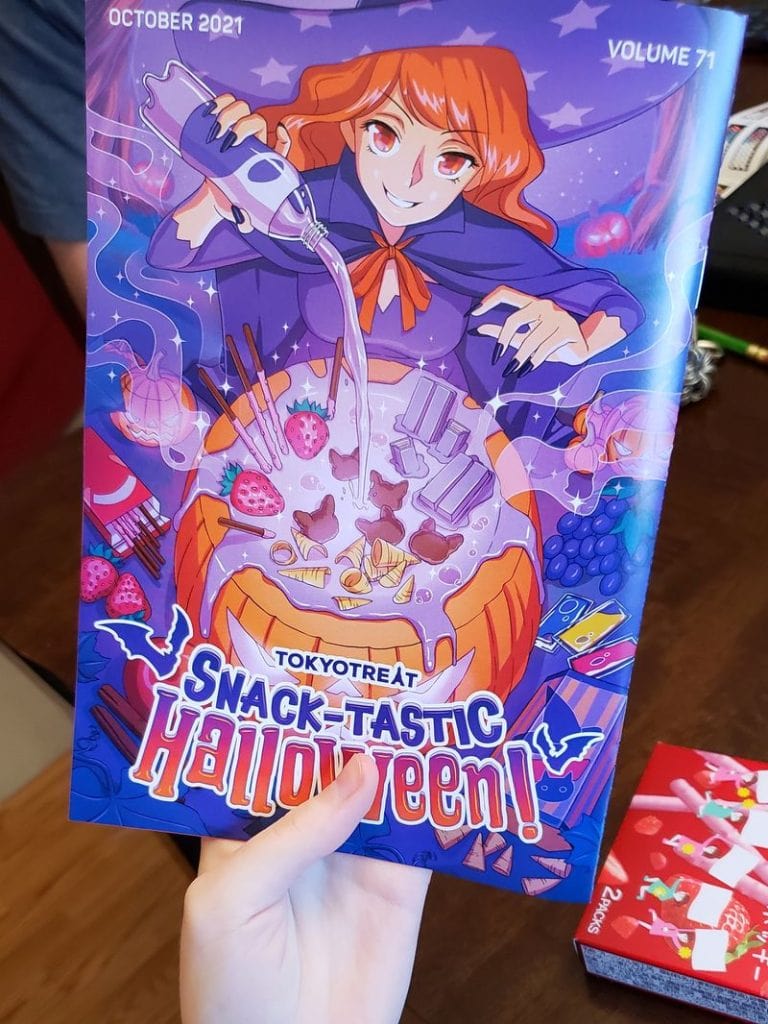 Where does Tokyo Treat come from?
The Tokyo Treat box ships worldwide from Tokyo every month.
Want to try some tasty Japanese candy and savory snacks?
Get your own TokyoTreat box and try Japanese snacks at home for yourself!