Looking for the best places to visit in Kuwait?
Nestled between Saudi Arabia and Iraq, the small, oil rich nation of Kuwait is packed with things to see and do.
While close enough to benefit from the busy international airplane hub of the UAE, this coastal Persian Gulf country still has plenty of attractions as well as smaller crowds to deal with than nearby Dubai.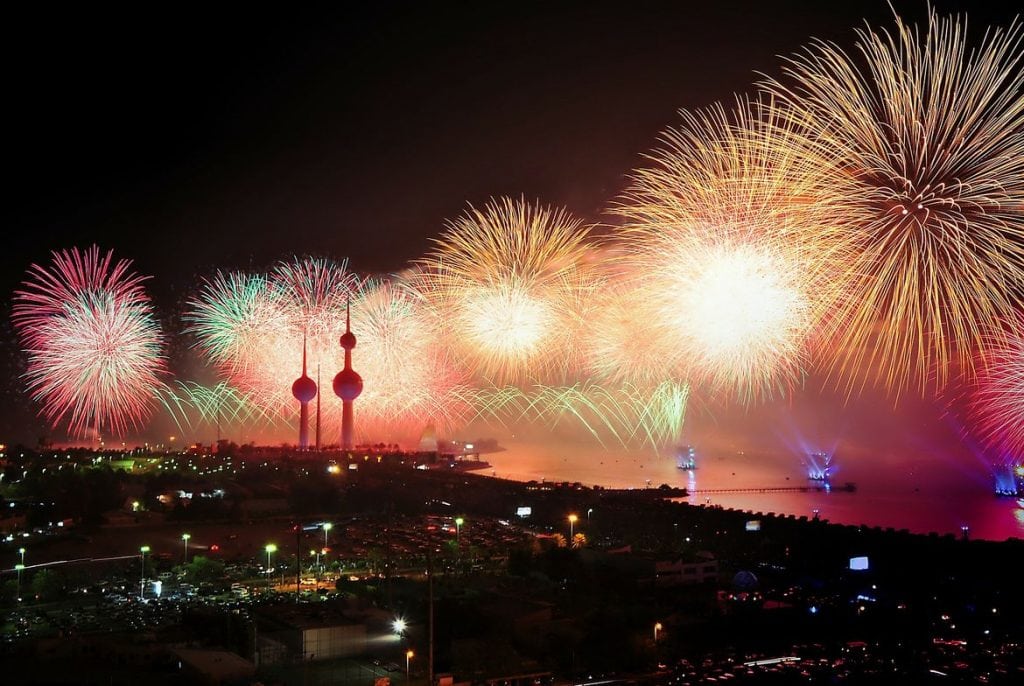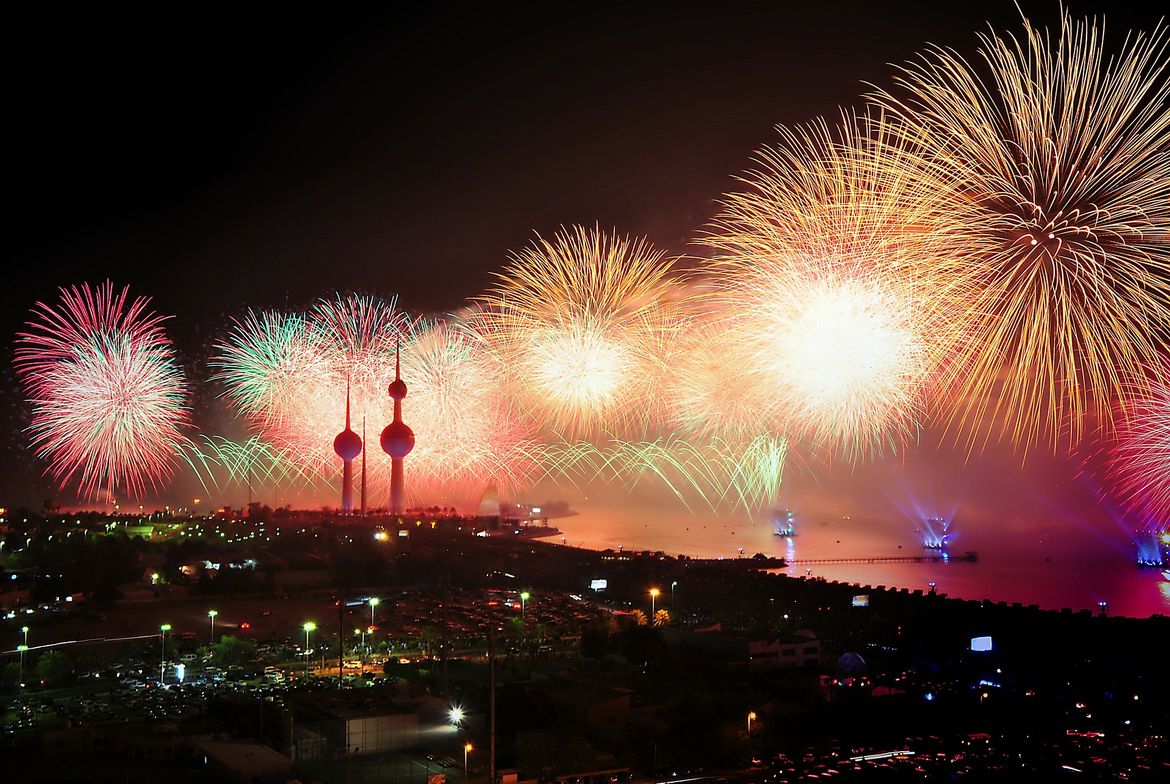 It's said that there's an attraction in Kuwait for everyone. Explorers will love to wander the Corniche that connects beaches, parks and city attractions. For the city lover, there are fine museums and galleries, and plenty of interesting restaurants. Beaches and desert scenes call outdoor adventurers, while science buffs will love Kuwait City's Scientific Center.
Places to Visit in Kuwait
There are plenty of things to do in Kuwait, whether you're in Kuwait City or visiting the picturesque Kubbar Island.
Places to visit in Kuwait City
Most visitors to Kuwait spend most of their time in the country's capital, the always bustling Kuwait City. It's no wonder, as the city is packed with museums, great restaurants and art galleries as well as a host of theatres.
Known as the "Hollywood of the Gulf", Kuwait has a lasting love of cinema, local soap operas and traditional performing arts that can all be found in Kuwait City.
Mirror House
Created by Italian-Kuwaiti artist Lidia Al Qattan, Mirror House is an artistic adventure, as a residential house covered in mirror mosaics.
Souq Mubarakiya
Kuwait City's historic souk is bustling, and packed with locals and deals. Haggling is the norm here, on everything from aromatic spices to clothing. The Souq Al Hareem area often features Bedouin women selling charcoal kohl eyeliner and gold-spangled dresses.
If you're shopping for gold or pearls, nearby Souq Ad Dahab Al Markazi is the place to go.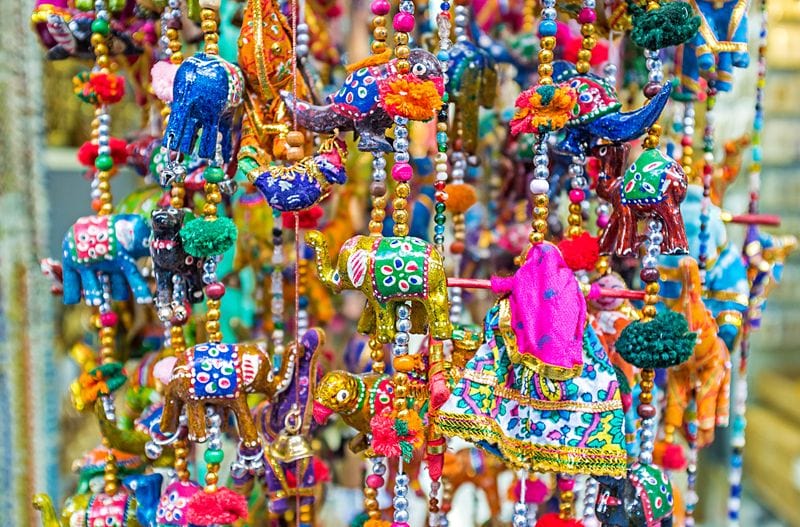 Tareq Rajab Museum
This museum is a jewel, tucked in the lower level of a large villa. The Arabic manuscripts in the Calligraphy museum are well revered internationally. Elsewhere in the museum, you'll find Omani silver and Saudi gold jewelry, costumes, necklaces, and musical instruments.
Grand Mosque
As you may have guessed by the name, Grand Mosque is the largest of Kuwait City's 800-some mosques. The cost to build was over 46 million, and it's packed with opulence, including a palm tree filled courtyard, marble detailing and intricate stained glass. To enter, women must wear a head scarf and full length robe like dress.
The Corniche at Kuwait City
With ten kilometers connecting winding paths, beaches and parks, the Corniche in Kuwait City is one of the city's most popular thoroughfares. It winds along Arabian Gulf St (also called Gulf Rd).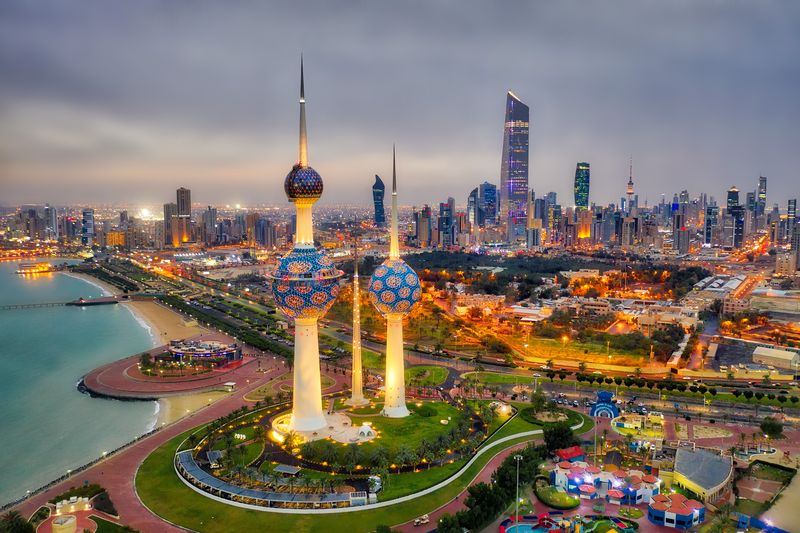 Scientific Center
The sail-shaped Scientific Center is home to a large aquarium, and the Discover Center contains many interactive experiments that kids will love. There's a fun car on a pulley system that entertains young and old alike.
Kuwait Towers
The three Kuwait Towers, sparkle with distinctive blue-green sequins that are often thought of as iconically Kuwait. The largest of the three towers rises to a height of 187 meters. There's a restaurant at the top of one tower that offers a panoramic view of the city. The entrance fee to the Tower is waived if you eat at the restaurant.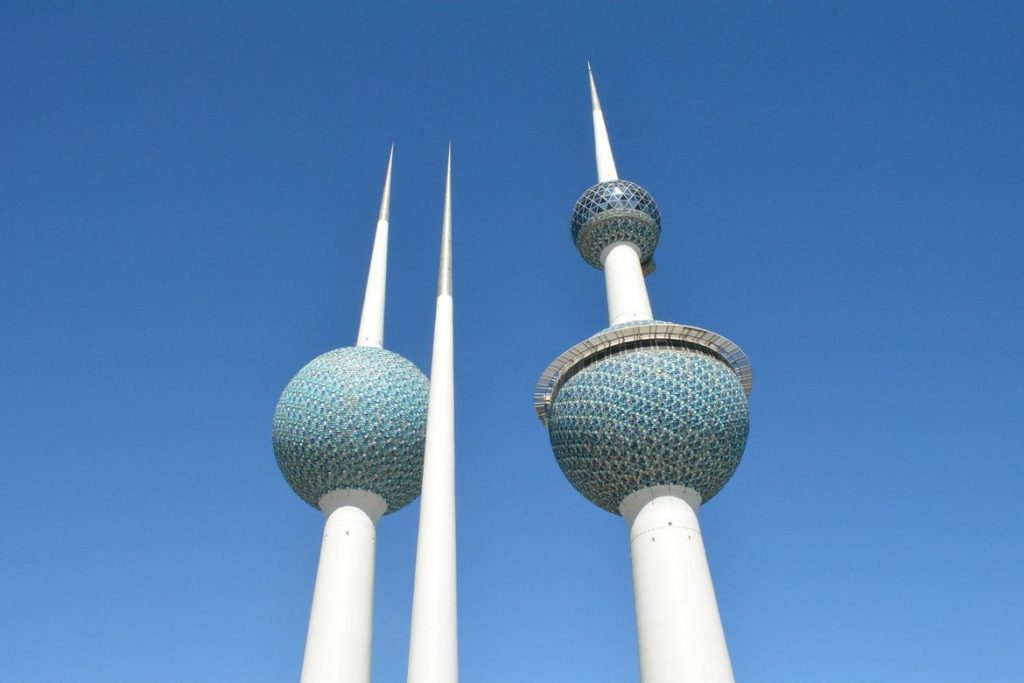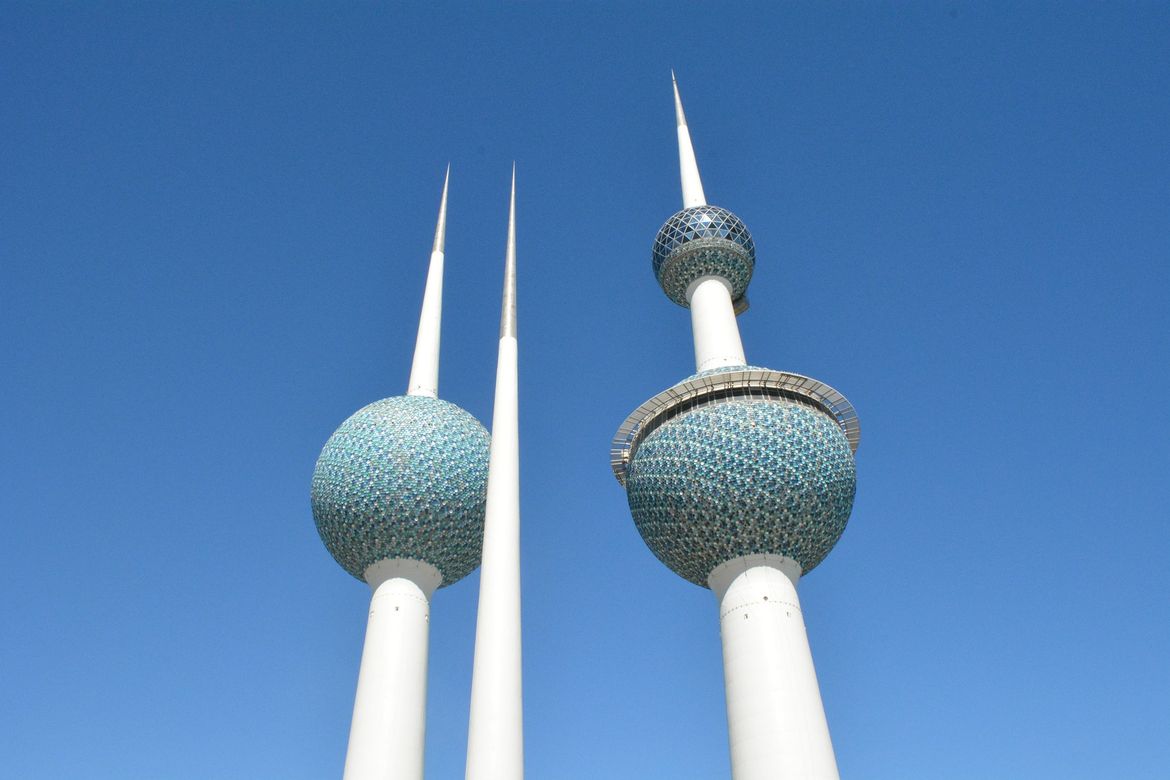 Other Regions to Visit in Kuwait
While Kuwait City gathers the majority of Kuwait's tourists, there's plenty to see in other regions in Kuwait, including Mutla Ridge, Failaka Island, and Mina Alzour and Al Kihran.
Hawalli
Hawalli is one of Kuwait's six provinces, rich with culture. It's located in the inlet of the Persian Gulf, and is one of the most popular Kuwait tourist places to visit.
Kubbar Island
If you're looking for a beach vacation, Kubbar Island is only about 30 kilometers from the Southern coast of Kuwait. It's a tiny island packed with sandy beaches and surrounded by crystal clear water.
Failaka Island
Failaka Island is only 20 kilometers off Kuwait City on the coast. It's a picturesque location that draws archeology and history buffs, with a history dating back to the Mesopotamian civilization in 2000 BC.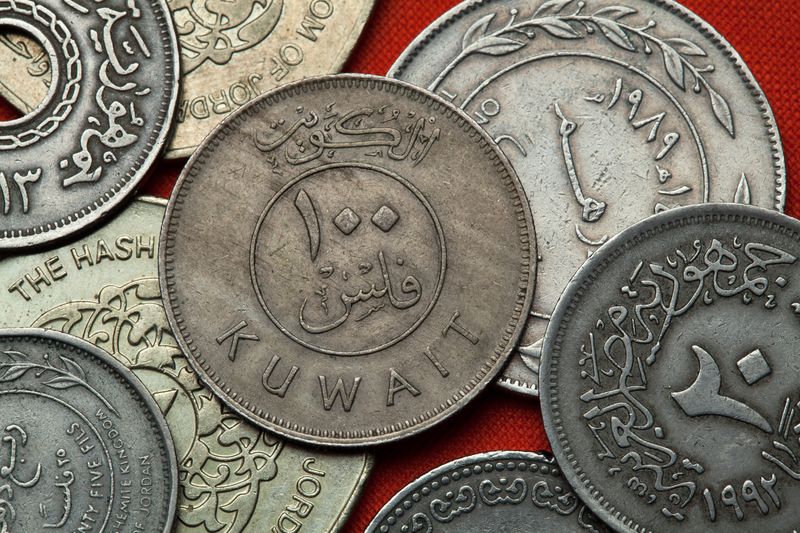 Mutla Ridge
Multa Ridge is the highest point in Kuwait, at 461 feet ( 140 meters) high. It offers a wonderful view of the full expanse of Kuwait Bay, making it one of the best outdoor places in Kuwait to checkout.
Things to do in Kuwait at Night
Because alcohol is illegal, nightlife in Kuwait doesn't center around bars and restaurants. Instead, night time things to do in Kuwait tend to center around food and entertainment.
In Kuwait City, Caspar and Gambini's café is the place to gather for a coffee or tea and a chat. You can enjoy live music at Kuwait City venues like Edo or the English Tea Lounge. Kuwait Little Theater and the Kuwait Public Theater offer everything from contemporary dramas to folklore dramas.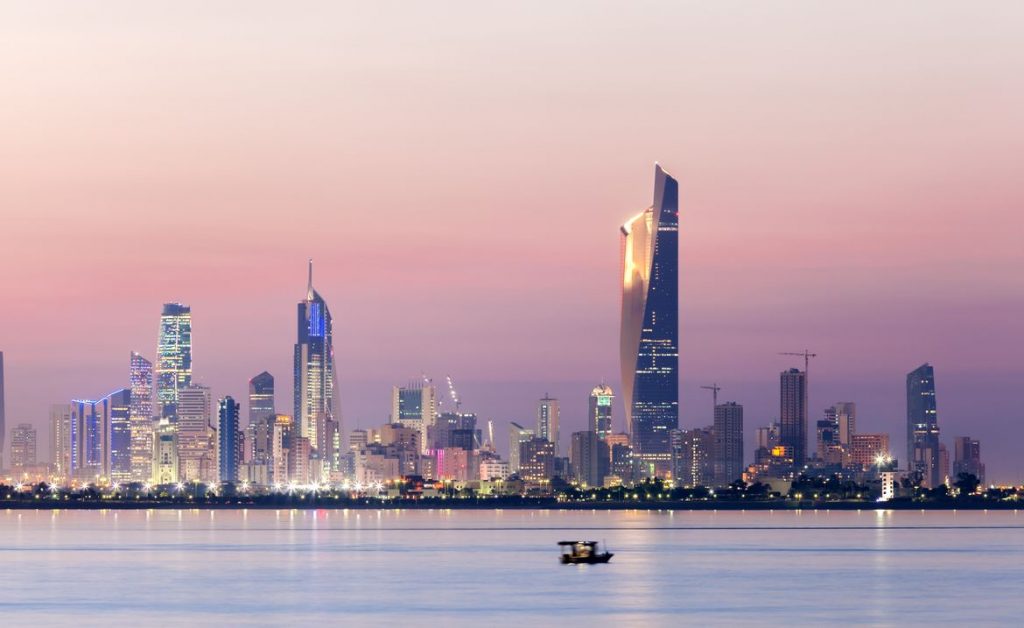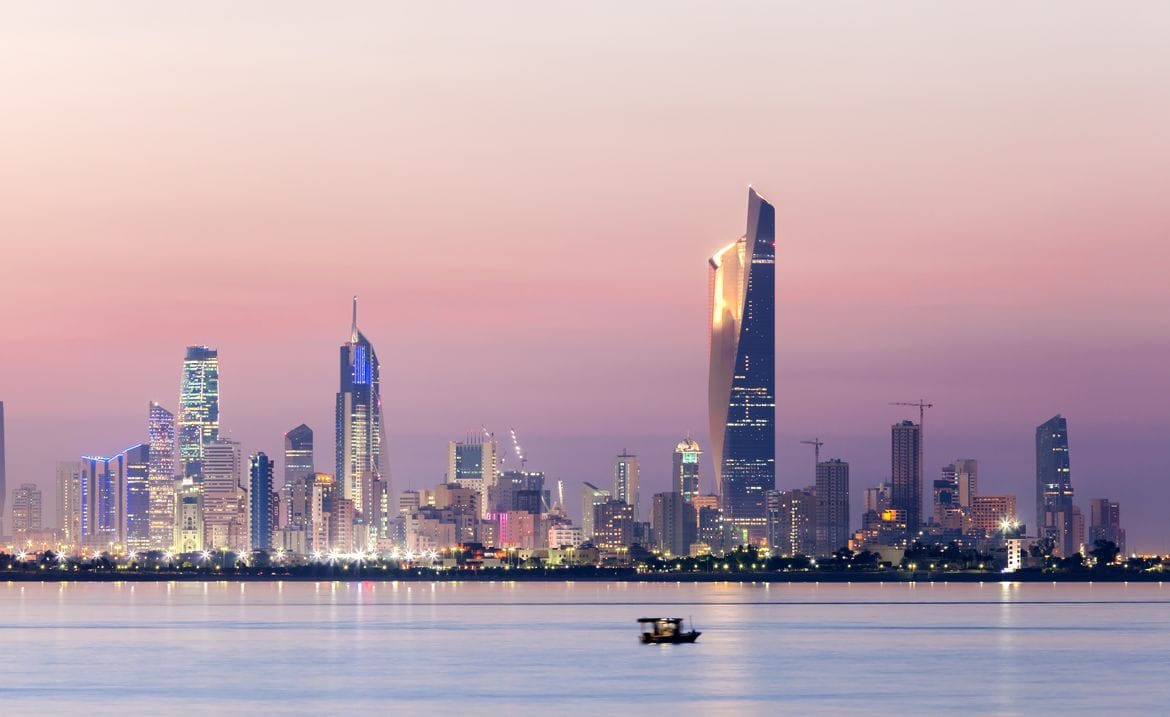 Things to do in Kuwait Airport
Kuwait City Airport (KWI) has two terminals: the main, older Terminal 1, and a smaller, newer Sheikh Saad Terminal. There are eateries and shops in Terminal 1 , but most travelers prefer to spend time in the newer Sheikh Saad Terminal.
There are a few fee-based first class lounges in the airport, including the Al Mubarakiya Lounge and Pearl Lounge Sheikh Saad. Wi-Fi is available.
There are several hotels nearby including the Safir Airport Hotel and Continental Suite Farwaniya.
Want to explore the middle east a bit more? Read our articles on Unique things to do in Dubai, souvenirs to buy in Dubai, or things to do with kids in Dubai.