Choosing the most picturesque places in the Philippines isn't an easy task. The Philippine archipelago is full of stunning scenery, and interesting tourist spots.
We've spent several months in the Philippines, traveling mostly around Cebu, Bohol and Panay but we had the opportunity to view some of the most beautiful beaches in the world.
Of course, any list of the most beautiful places in the Philippines is going to be controversial. In a country dotted with emerald islands, rainforests, sandy beaches and crystal clear water, it's especially hard to play favorites.
We've chosen our favorites for the most beautiful beaches, islands, tourist spots, and more, but we'd love to hear your favorites in the comments!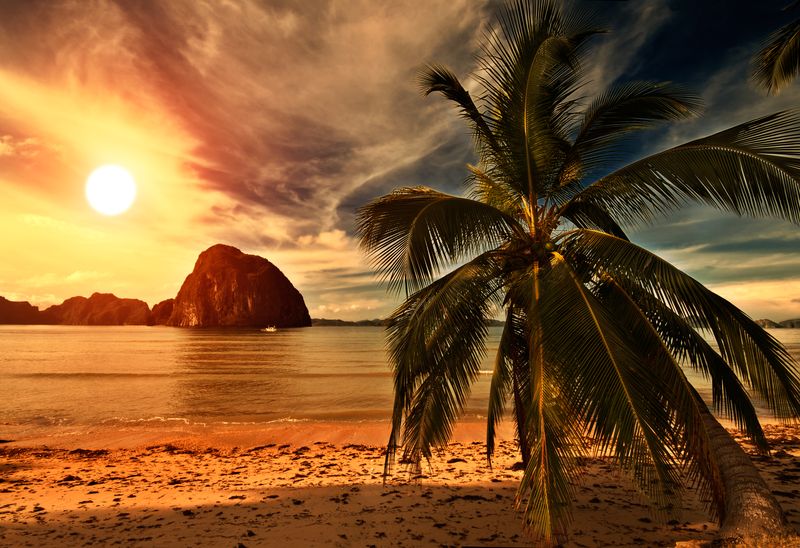 Most Beautiful Places in the Philippines
The Philippines is a big place, with over 7,000 islands. There are three main geographical divisions from north to south: Luzon, Visayas, and Mindanao. Most visitors fly into either Cebu or Manilla. Both Manila and Cebu are large cities, meaning you'll need get familiar with airport transfers in the Philippines to get where you need to go. Ferries are also a popular way to get around, as are jeepneys.
Most Beautiful Beach in the Philippines
There is over 36,000 square kilometers (or 22,000 miles) of coastline in the Philippines, making for an extraordinary number of beaches. Whether you're looking for a spectacular white sand beach with crystal clear water, a picturesque yet rugged rocky beach, or even a pink or black sand beach, you're sure to find a beach in the Philippines that suits your fancy.
While there are plenty of gorgeous beaches to choose from, Yapak Beach (Puka Shell Beach) on Boracay on the northern side is special because it's entirely made up of white puka shells. While not as refined as the overly popular southern beaches in Boracay, there is a rugged beauty to this area that gives you space to enjoy the aquamarine waters without the chaos of the more popular beaches on Boracay.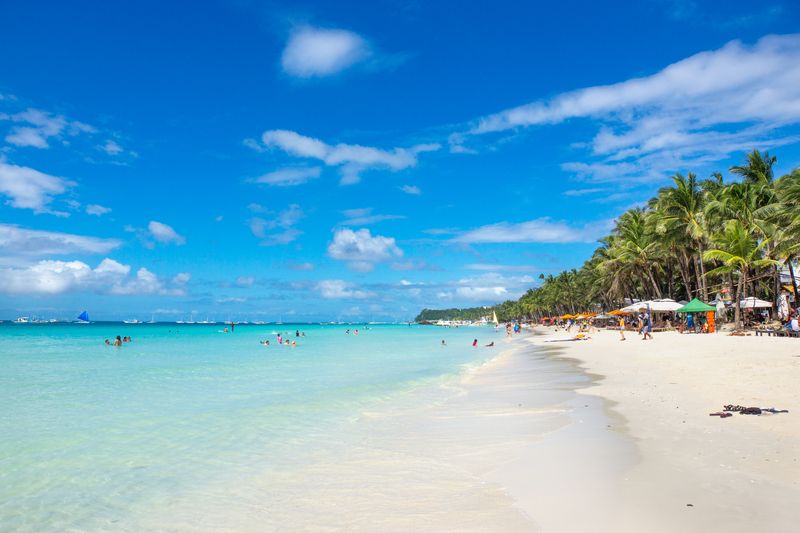 Most Beautiful City in the Philippines
The city of Vigan, Ilocos Sur, is often considered the most beautiful city in the Philippines. It's a UNESCO World Heritage Site, with a Spanish-inspired architecture, cobbled pathways, and horse drawn carriages.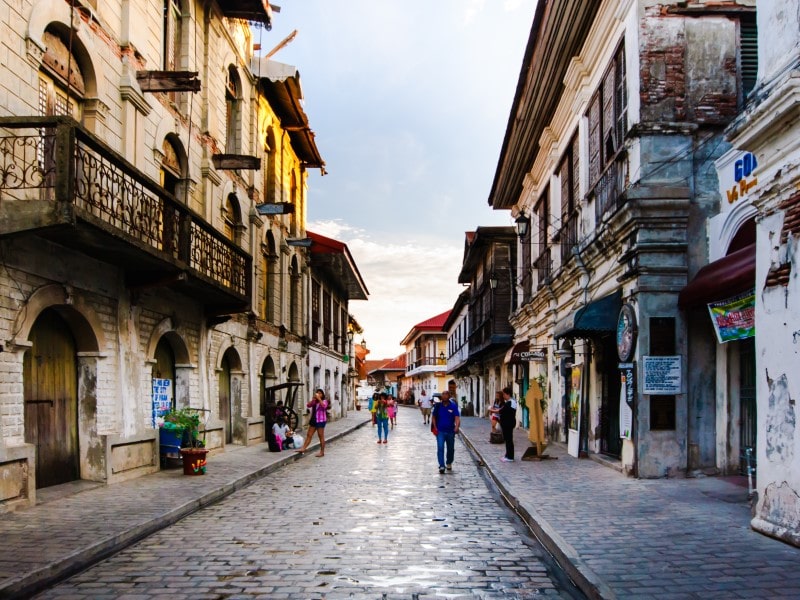 Most Beautiful Island in the Philippines
Choosing the most beautiful island in a country of over 7,000 islands is a tough task so we'll differ to the masses on this one.
Palawan is unquestionably deemed one of the most beautiful islands in the world and rightly so. It's a long island known for lush jungles, beautiful beaches, mountains, and abundant wildlife.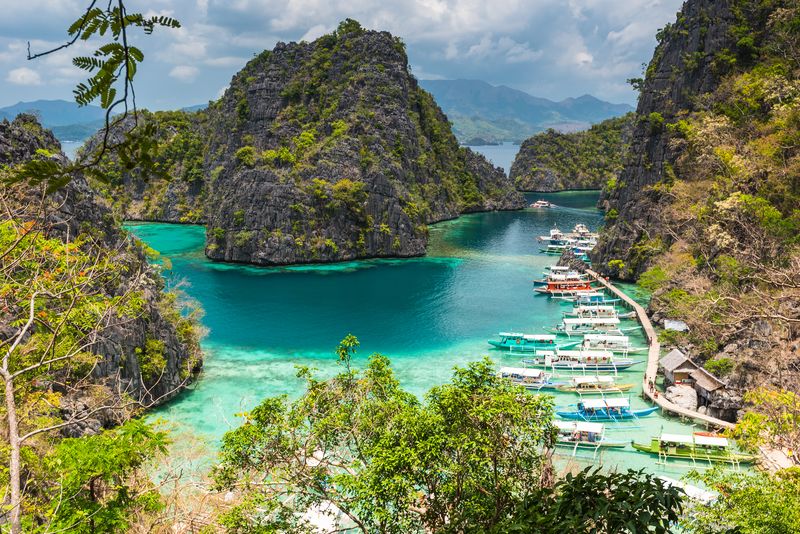 Most Beautiful Tourist Spot in the Philippines
Cebu is the most popular tourist island in the Philippines. From scenic waterfalls to rugged nature hikes to some of the largest shopping malls in the world, Cebu has it all.
Located in the center of the Philippines, it has a major international airport and is a great hub to get you anywhere in the country. It also has some gorgeous tourist spots however Kawasan Falls is often considered the most beautiful tourist spot in Cebu.
Most Beautiful River in the Philippines
The Hinatuan Enchanted River, also called the Hinatuan Sacred River, is a deep spring river on the island of Mindanao. The river is a stunning, deep emerald blue, surrounded by jungle and orchids.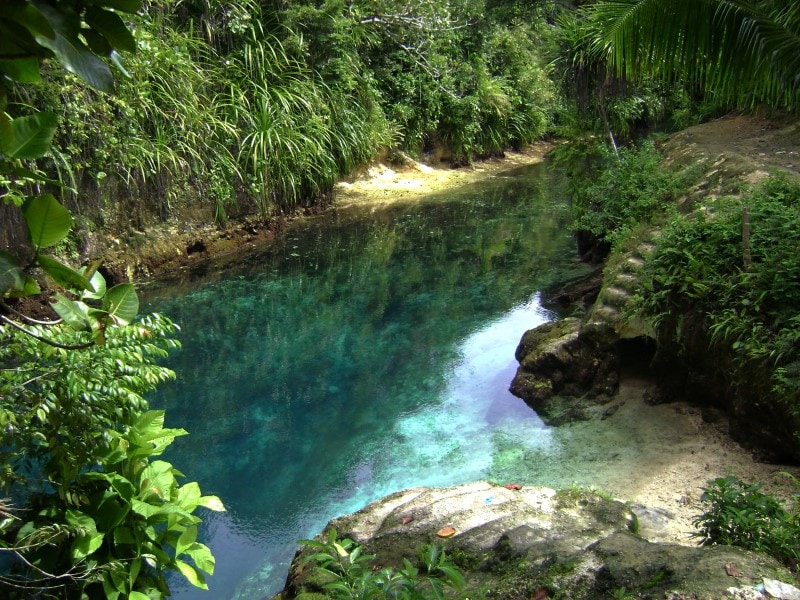 Most Beautiful Mountain in the Philippines
While the Philippines is largely known for beautiful beaches and crystal clear water, there are also many gorgeous mountains here, including:
Taal Volcano, Batangas
Daguldul, Batangas
Mariveles, Bataan
Pinatubo, Central Luzon
Ulap, Benguet
Kanlaon, Negros Oriental
Mayon, Bicol
While Mayon may not be the tallest, it's my personal favorite for the most beautiful volcano in the Philippines. It's an active volcano in the province of Albay in Bicol Region, on the island of Luzon.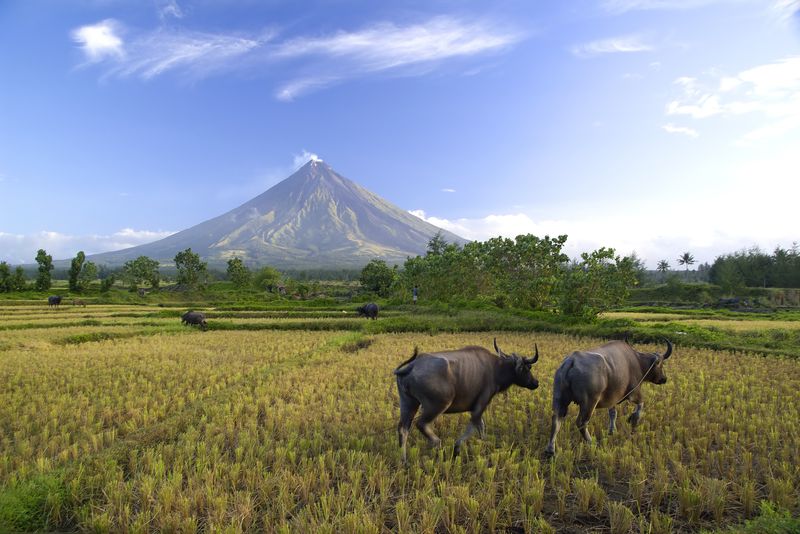 Most Beautiful Mountain Range in the Philippines
They're not exactly what most people consider mountains, but the Chocolate Hills in Bohol are definitely picturesque. In the summer when grasses die away, the hills take on a brown cast, giving them their name: the Chocolate Hills.
Most Beautiful Beach Resort in the Philippines
The Philippines has no shortage of stunning beach resorts.
For us, it's a tie between El Nido Resorts Lagen Island and El Nido Resorts Pangulasian Island. Both are absolutely stunning. Set in a cove surrounded by lush jungle, Lagen Island Resort is located in beautiful El Nido, Palawan. El Nido Resorts Pangulasian Island is El Nido Resorts' Eco-Luxury island resort in Bacuit Bay, El Nido.
If you're looking for a different beach resort with beautiful views, you might want to check out the following:
Bohol Beach Club, Bohol

Plantation Bay Resort, Cebu

Two Seasons Coron Island Resort & Spa, Coron
Maribago Bluewater Beach Resort
Crimson Resort and Spa, Mactan
Eskaya Beach Resort and Spa, Panglao Island, Bohol
Shangri-La's Boracay Resort and Spa, Boracay
Misibis Bay Resort, Cagraray Island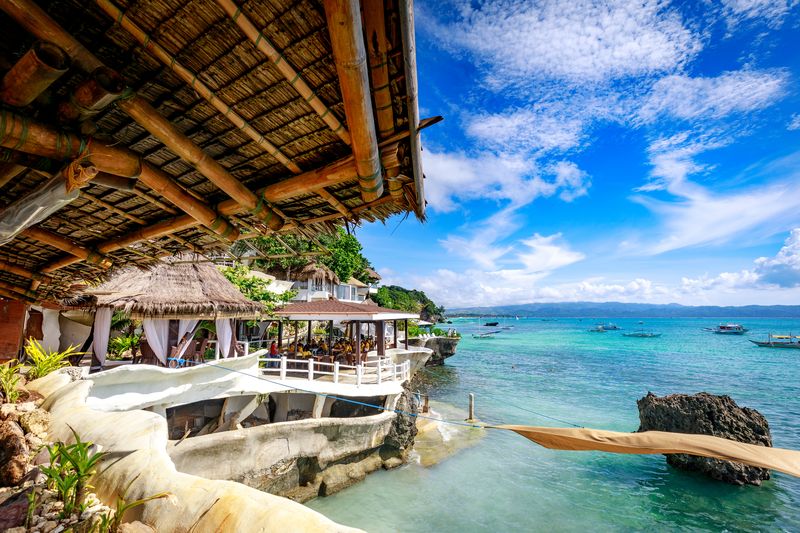 Most Beautiful Sunset in the Philippines
A beautiful sunset is often more down to weather conditions and luck. There are plenty of places in the Philippines to see a stunning sunset. Our favorites include:
Manila Baywalk
Tops Lookout in Cebu
Seven Commandos Beach in El Nido Palawan
Lake Pantabangan in Nueva Ecija
Boracay Island
Patikul Beach on Jolo, Sulu
Mount Samat, Bataan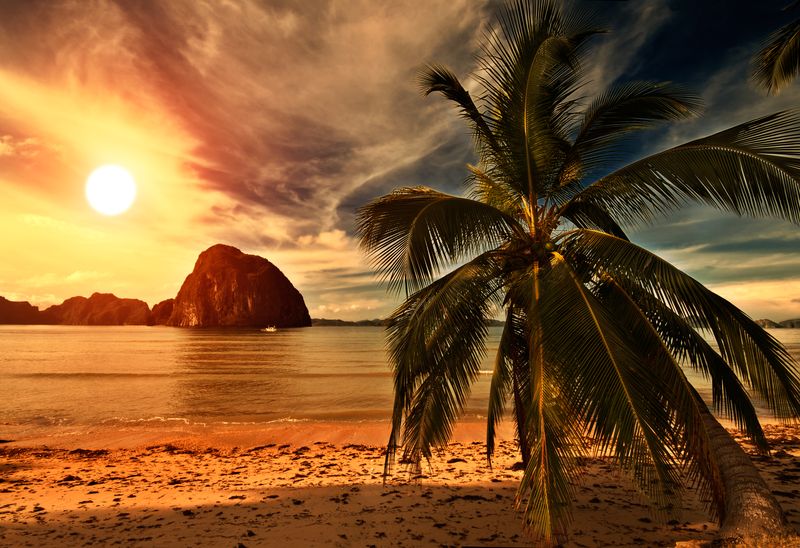 Most Beautiful Hotel in the Philippines
There are many excellent five star hotels in the Philippines vying to be the Philippines most beautiful hotel. These include:
Henann Resort Alona Beach
Amanpulo
Dusit Thani Manila
Hotel Jen Manila
Fairmont Makati
Raffles Makati
The Farm at San Benito
Henann Crystal Sands Resort
Sofitel Philippine Plaza Manila
Discovery Shores Boracay Island
Edsa Shangri-La Manila
Hotel H2o Manila
Luks Lofts Hotel
My personal favorite is the Luneta Hotel in Manila. You can find the Luneta in the Ermita district, just across from Rizal Park. It was built in 1919, and survived the 1945 Battle of Manila, making it one of the oldest structures in Manila.
The Luneta Hotel was designed by Spanish architect-engineer Salvador Farre. It's a charming mixture of French Renaissance architecture and Filipino stylized beaux-arts.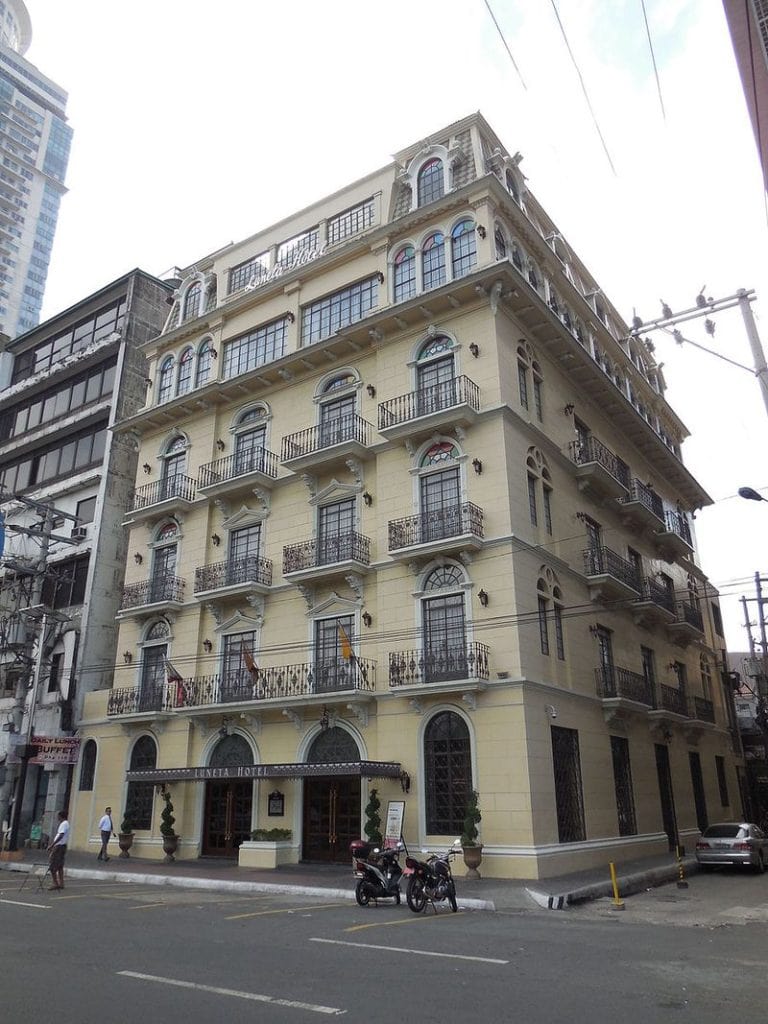 Most Beautiful Church in the Philippines
The Philippines has a long history of Catholicism, starting with colonialization in the 1500s. As such, the country has many Catholic churches, many of them historic in nature.
Of these, there are four Baroque churches that are recognized as World Heritage Sites:
San Agustin Church in Manila
Santa Maria Church
Paoay Church
Miagao Church
Immaculate Conception Church (more popularly known as San Agustin Church) in Intramuros, Manila; Nuestra Señora Church in Santa Maria, Ilocos Sur; San Agustin Church in Paoay, Ilocos Norte; and the only one in Visayas–Santo Tomas Church in Miag-ao, Iloilo.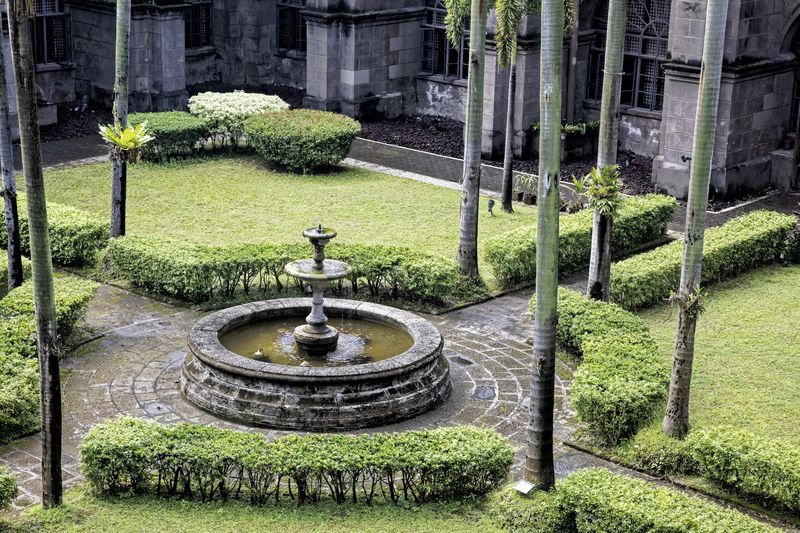 UNESCO World Heritage Site San Agustin Church is located in the historic walled city of Intramuros in Manila. The church is also known as the Archdiocesan Shrine of Our Lady of Consolation and Cincture or the Immaculate Conception Parish. It's a Roman Catholic church and it's the oldest church in the Philippines.
Most Beautiful Places in the Philippines
A final note. The Philippines is a beautiful country full of beautiful people. Being a country comprised of 7,000 islands surrounded by some of the most beautiful water in the world almost guarantees a picturesque view in any angle.
While you definitely want to get out of the bigger cities and explore what this country has to offer (the Philippines have some of the nicest beaches and some of the best diving sites you'll find anywhere in the world – especially if you enjoy diving wrecks) , however even the major cities have pockets of beauty that will leave you breathless.
Did we miss your most beautiful place in the Philippines? We'd love to know about it in the comments below so we can add it to our personal list for the next time we visit there.