Looking for the best things to buy in Dubai? Our picks will help you choose the perfect Dubai souvenir.
Dubai is one of the best places in the world to pick up a souvenir. Prices are great, there are plenty of places to shop, and there's an excellent selection of unique and interesting things to buy. If you're not in the city, we even have some helpful tips for where to pick up Dubai souvenirs online.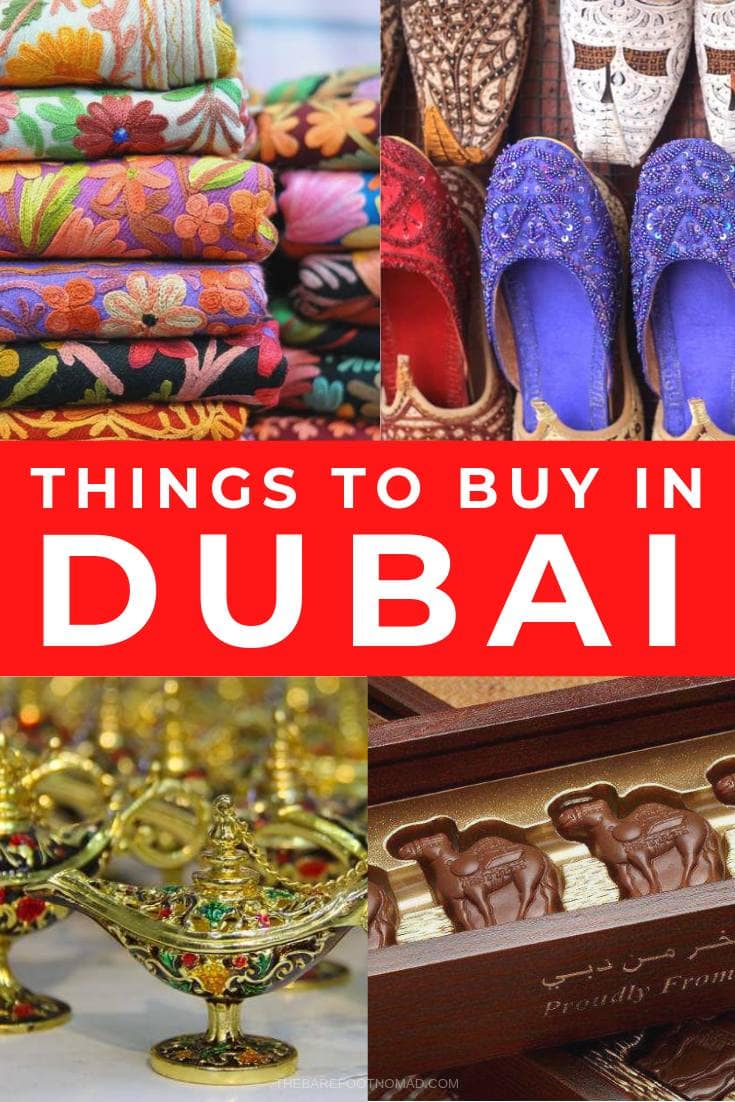 Things to buy in Dubai
Shopping is one of the unique things to do in Dubai. You'll find colorful spices, brightly colored shawls and slippers, intricately woven rugs, and bejeweled lamps, and more.
There are plenty of places to shop in Dubai UAE, including traditional open-air markets and modern mega malls like Dubai Mall or Mall of the Emirates. If you're curious when to visit Dubai, the cooler months of January and February are great for browsing outdoor markets. Avoid the summer months of July and August, which have average daily highs of over 100 Fahrenheit.
If you visit in the hot summer months, take some respite by visiting the air conditioned Dubai Mall. Shopping at one of the the indoor mega malls is on our list of things to do in Dubai with kids, because Dubai's indoor malls are also also packed with movie theaters, restaurants, and kids play places.
Since WiFi is so important to us and keeping this blog running, we really love that it's so easy to stay connected best VPN in Dubai. There's public Wi-Fi almost everywhere, including public malls, public beaches, and even Dubai Metro. Wi-Fi everywhere is also a quick and easy way to hook the kids up with some fun games while we focus on shopping.
Here are our top picks for Dubai souvenirs.
Chocolate made from camel's milk
Yes, you read that right. You can buy milk chocolate made from camel's milk instead of cow's milk.
It makes a great souvenir, since almost everyone loves chocolate, and it's a unique Dubai gift.
There are a few companies that make camel's milk chocolate, including Al Nassma and Domori. There's a nice comparison of the brands here.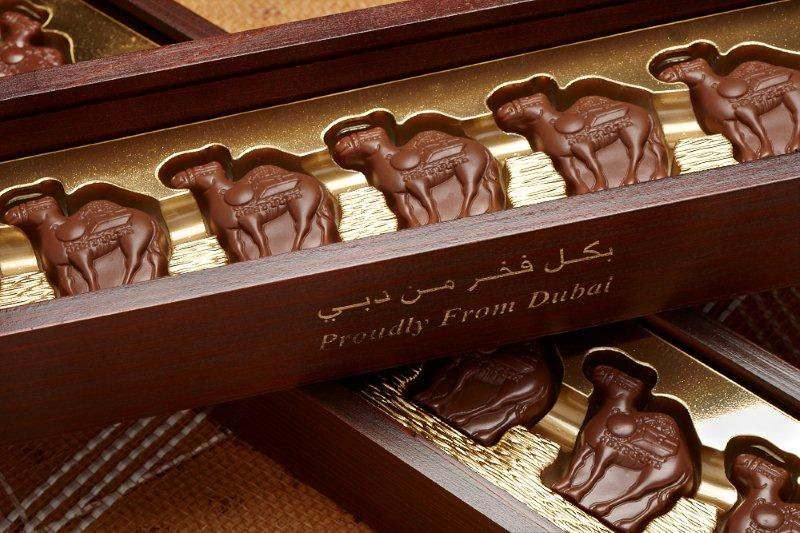 A colorful shawl
Shops in Dubai are packed with brightly colored, beautiful scarves and shawls, some with intricate embroidery.
For a special gift, a pashmina shawl is an especially good choice. Pashmina is a fine type of cashmere wool. Just be aware of imitations – many shops sell cheap acrylics, but brand them as real pashmina.
Supposedly, real pashmina is generally matte (but can have a very light sheen). You can also try the burn test. Take a small fiber off the end and burn it. If it smells like burning hair, it's likely pashmina, but if it smells like plastic then it's a fake.
See 100% Cashmere Pashmina shawls on Amazon here.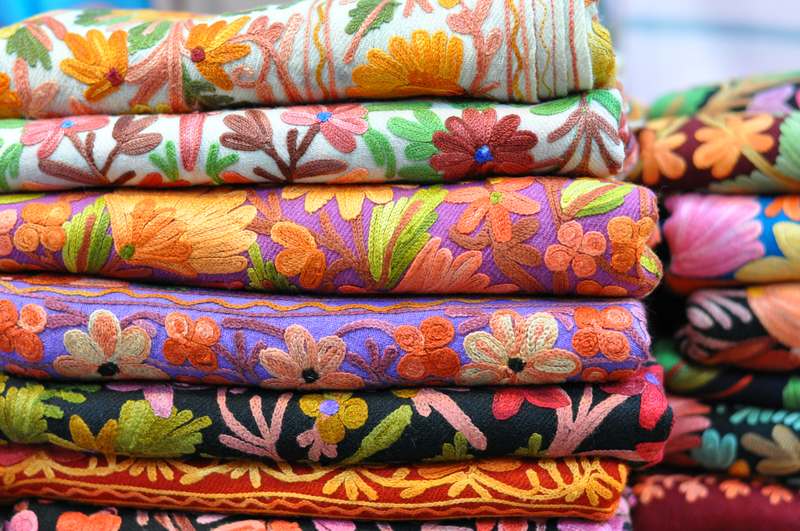 Khanjar dagger
A khanjar is a curved dagger that originally came from Oman. It's ceremonial, and traditionally worn by men. They're made of different types of metal, and can have wood, plastic, or camel bone on the hilt.
Make sure any country you're traveling through, or returning to, allows importing Khanjar daggers.
If they're allowed, then you'll need to travel back home with your Khanjar in your checked suitcase. Taking your Khanjar home in your carry on may cause problems at airport security.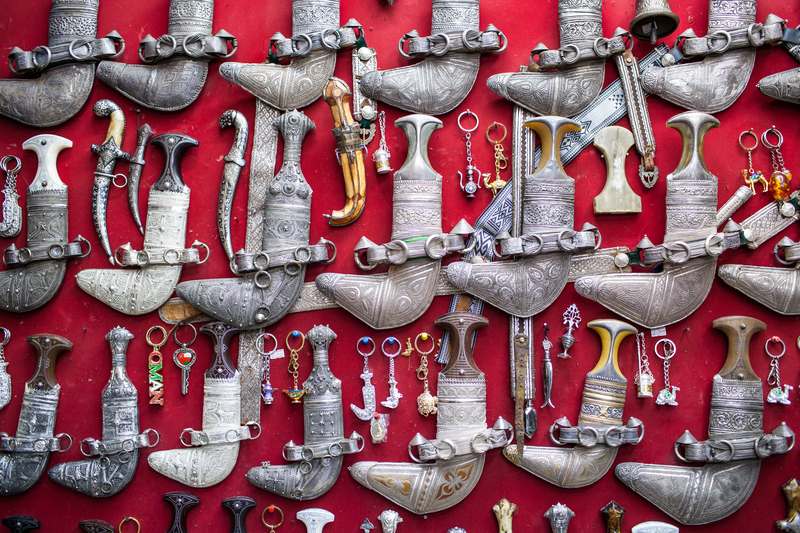 Arabic kava coffee pot
An Arabic Brass Coffee Pot is a thing of beauty.
These pots, are also called dallah, and many sold in souvenir shops are meant to be decorative only. To make coffee in a dallah you need to heat it on the stove, so ensure your pot is meant for use if you plan to make coffee in it. You'll pay less for a decorative pot than one designed for everyday use.
You can buy these pots in souks, modern malls, and even in supermarkets where coffee is sold.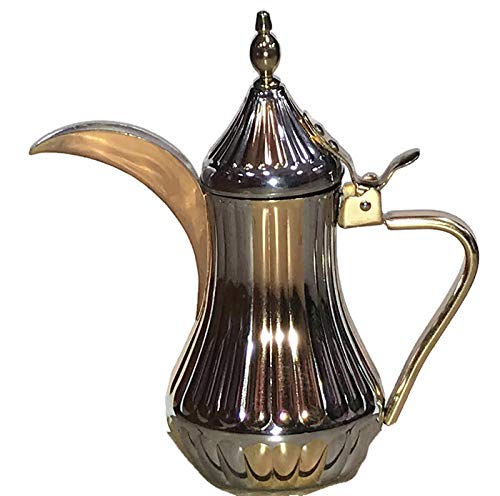 See on Amazon – Stainless Steel Gold & Chrome color Tradition ArabicCoffee/Tea Pot (Dallah).
Dates and dried fruit
Since the Middle East is famous for dates, these make a great souvenir. There are over 300 types of dates, including Khidri, Sokari, Madjool and Kholas. You can find over 20 varieties at Bateel shops throughout Dubai, and they can be one of the more cheap souvenirs from Dubai.
You generally can't bring fresh fruit or veggies over an international border, but unopened packages of dried fruit are often allowed. Some countries have limits on how much dried fruit you can bring into the country. See information for for Canada and the USA here.
They're not from Dubai, but you can find these organic Medjool Dates on Amazon now.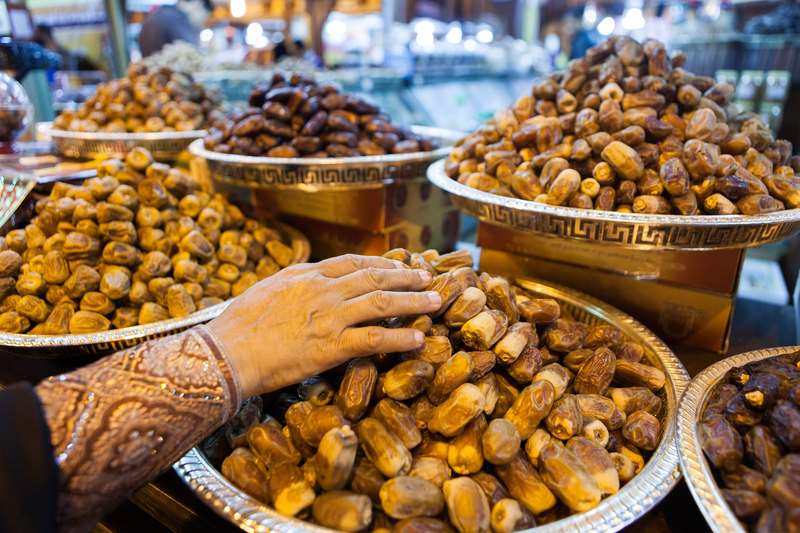 Traditional Arab slippers
These traditional curly toed slippers are a unique souvenir, and are a lot like the ones Aladdin wore in the movies.
Curly toed slippers are designed for men, while women's have a flat tip. You can get them in a dizzying array of colors, some with intricate thread work and beading. Women's styles also have different choices in heel height.
Shop similar slippers on Etsy.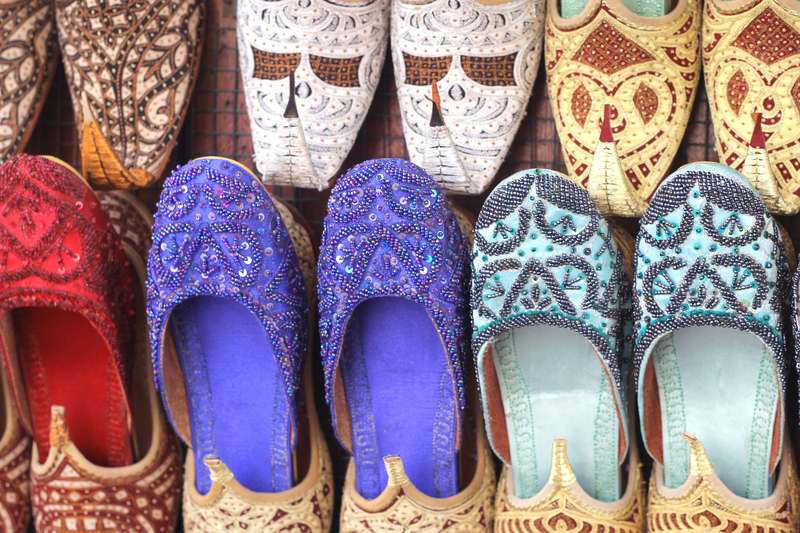 Spices
You'll find mounds are fragrant and colorful spices at every outdoor (and many indoor) markets throughout Dubai. There's everything from dried rose petals to cinnamon sticks, to cardamom, and dozens of more obscure spices.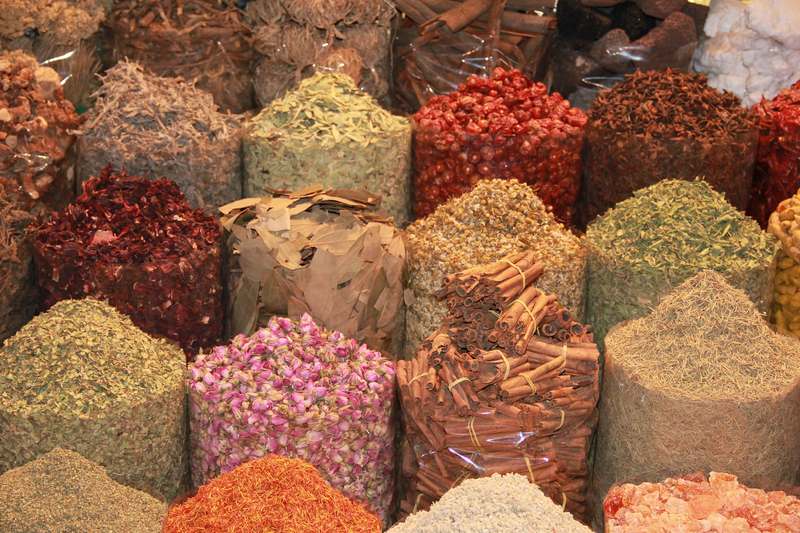 You generally can't bring fresh flowers or spices over an international border, but unopened packages of dried spices are often allowed. Check with your country to make sure importing spices for personal use is allowed.
See Red Saffron Thread on Amazon here.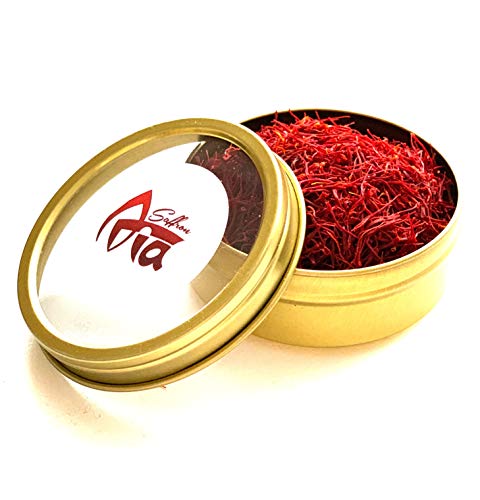 Aladdin lamp
Aladdin lamps are everywhere in shops in Dubai. They're often made of brass, with stones or intricate carving for decoration.
See this beautiful Aladdin lamp on Amazon in 3 colors.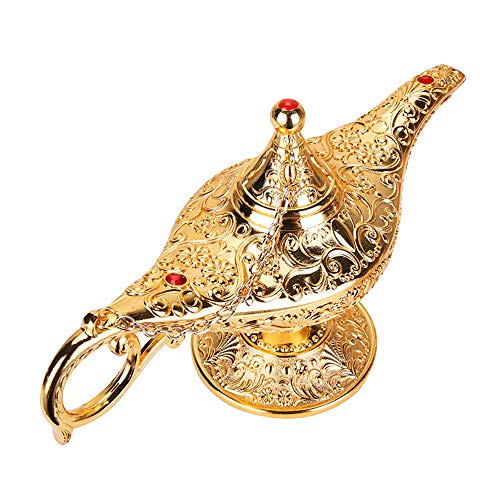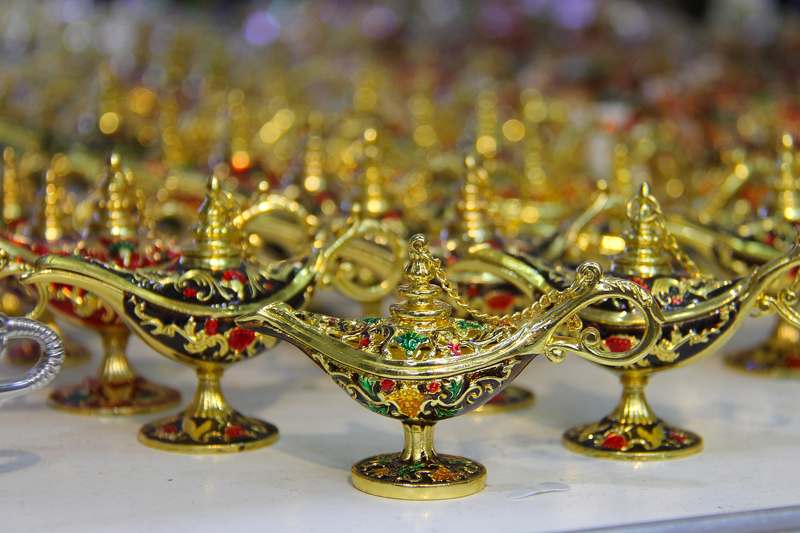 Arabic rugs
Often called Persian carpets, these Arabic rugs mostly come in earthy colors like red, brown and tan.
Prices are all over the map, and vary depending on size, intricacy, weave, and fabric used.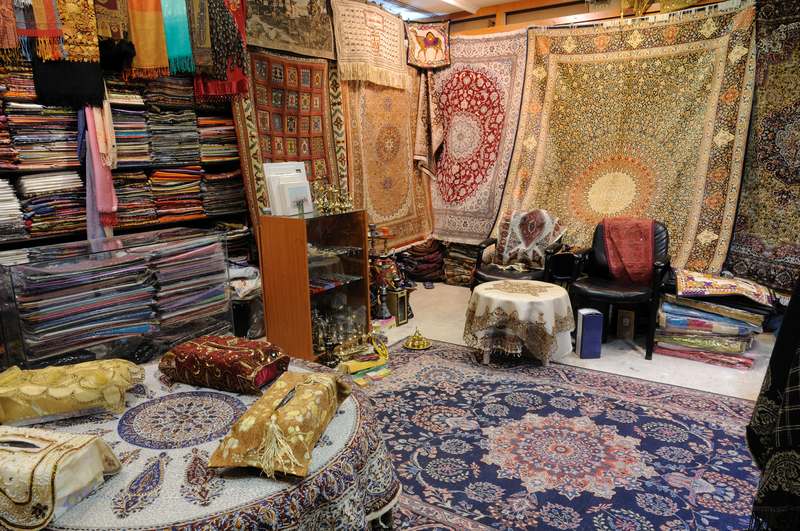 Bakhoor or oudh
Oud (or Oudh) is incense made of raw agarwood chips or pieces. They're natural with little processing. Oud is often expensive.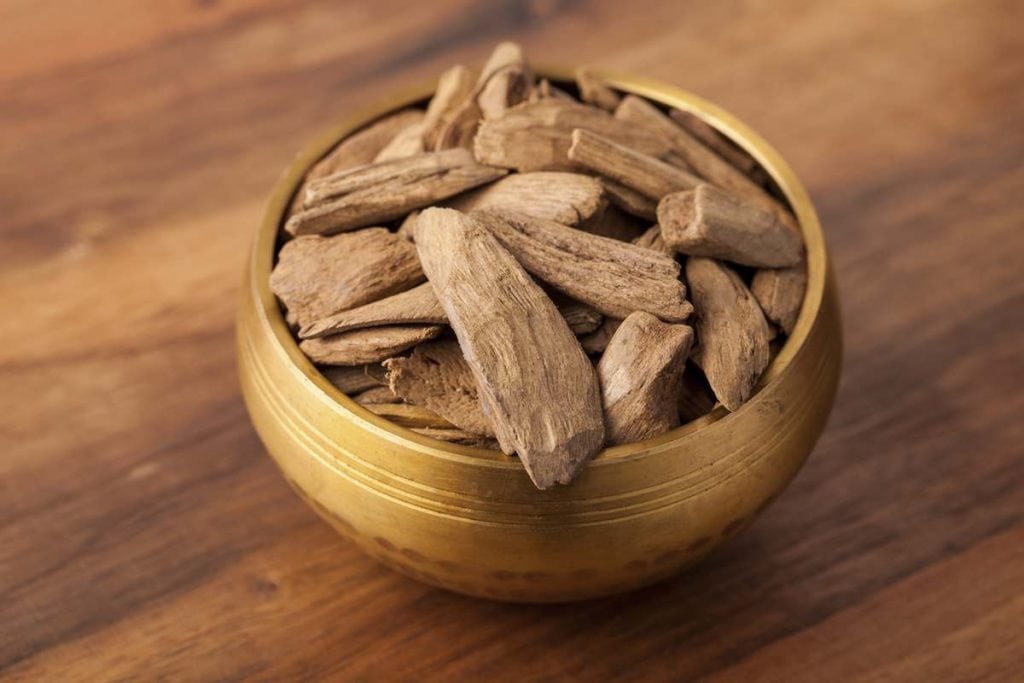 Bakhoor incense is generally processed incense that can contain agarwood. The most expensive bakhoor is made using the best Oud and essential oils. Bakhoor can take the form of balls, chips, or blocks.
Shop this set of 2 Premium BAKHOOR Incense on Amazon.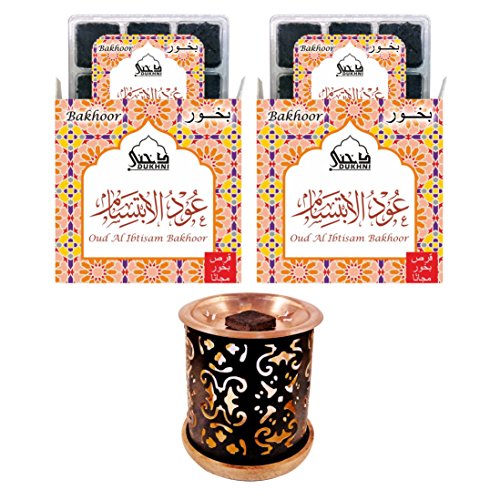 Perfume oil attar
Attar (also called ittar) are essential oils extracted from flowers, usually by steam or water distillation. You'll find little bottles of attar at almost every market or mall.
See this Dehn El Oud Mubarak 6mLAlcohol Free and Natural Agarwood Oudh Attar on Amazon now.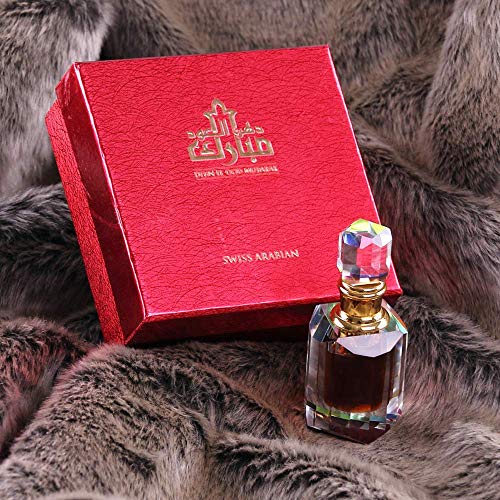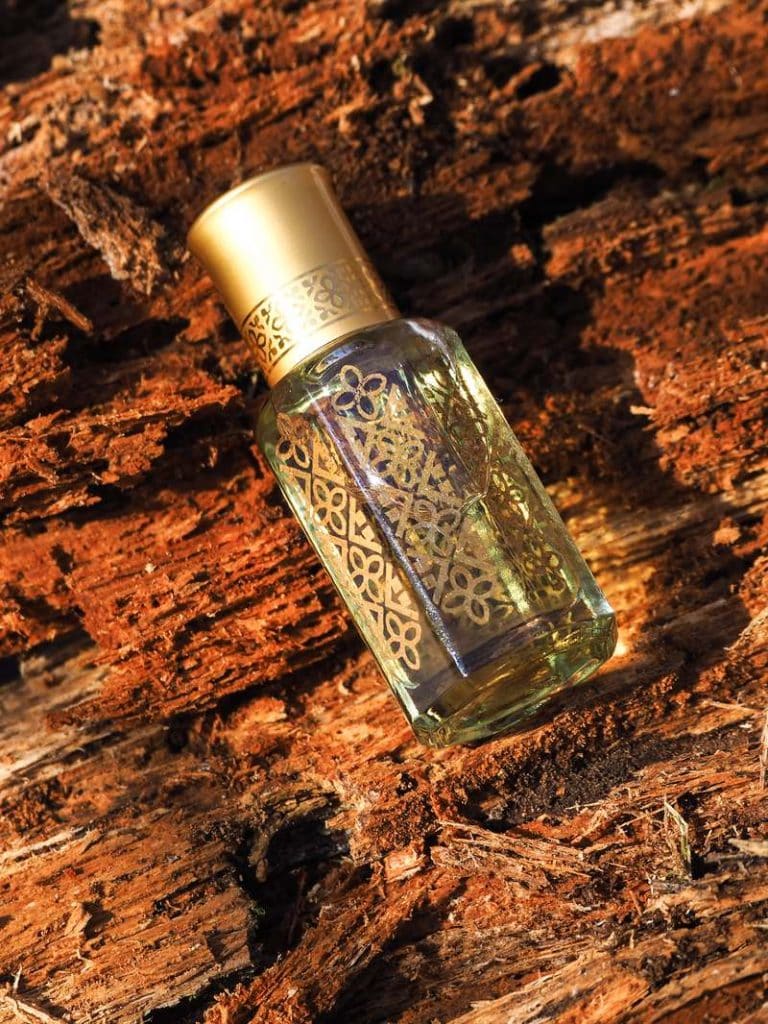 Do you have any favorite things to buy in Dubai? Let us know!