In this hands-on ZenPop review, our family of four tests this Japan subscription box service, including the ZenPop snack box, ramen box, and stationary box.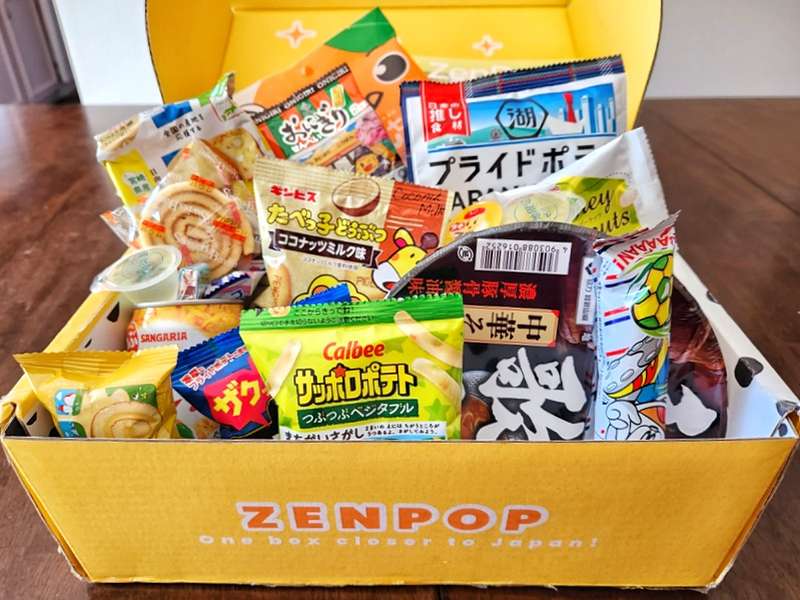 Are you fascinated by Japanese culture and long to explore the endless variety of snacks, ramen, and unique stationery that the Land of the Rising Sun has to offer?
In our in-depth ZenPop review, our family of four once again dives into the world of Japanese subscription boxes, including the tantalizing ZenPop snack box, flavorsome ramen box, and the creative stationary box.
Our ZenPop review: Is ZenPop worth it?
ZenPop has one of the biggest, if not the biggest, selection of boxes available, which include Japanese subscription boxes for snacks, ramen, stationary, anime, and more!
Keep reading to uncover our hands-on experiences, detailed insights, and find out how you can embark on a delightful Japanese journey right from your doorstep!
In this Zenpop review our family of four shares our hands-on:
Zenpop Japanese snack box review
ZenPop stationary box review
ZenPop ramen box review
Plus we look at the other subscription boxes ZenPop offers, including the ZenPop anime box and limited edition box.
In a hurry? See ZenPop's boxes here.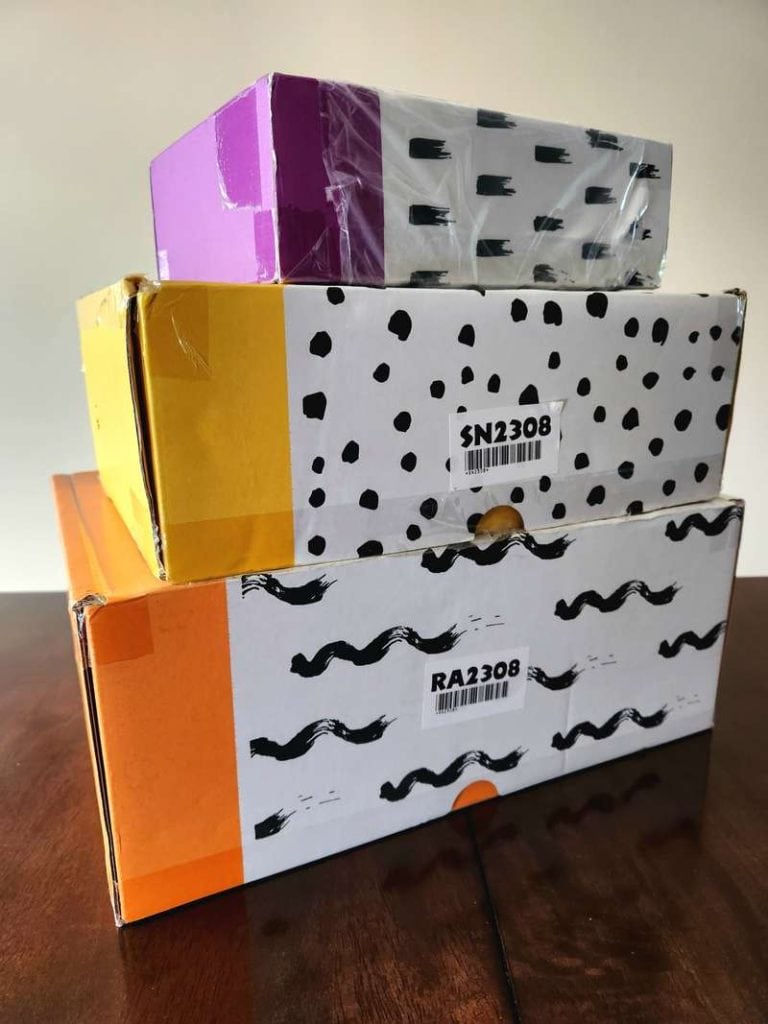 ZenPop Snack Box review
There are at least 20 or more new snacks to try in every box, making ZenPop one of the larger subscription boxes we tried.
ZenPop Japanese snack boxes are filled with colorful, high quality treats with a combo of savory and sweet items, bringing Japan's fascinating food culture straight to your doorstep.
ZenPop snack boxes include candy, beverages, noodles, snacks and drinks, dagashi, chocolate, and seasonal treats. Each box also has a big bowl of ramen and a drink.
Each month's box is themed differently, with themes like summertime snacks, Kyoto spring, Matsuri munchies, and more.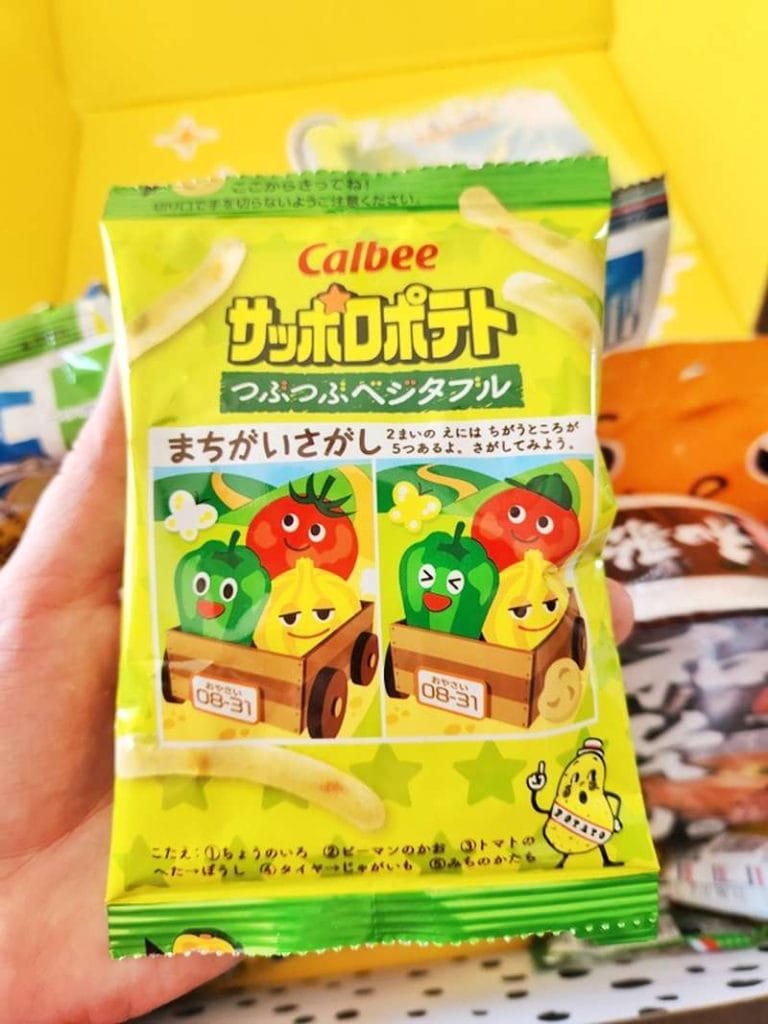 They offer four subscription plans:
12 month plan for $42/month
6 month plan for $43.42/month
3 month plan for $44.85/month
a monthly plan for $46.27/month
Can I order just one box from ZenPop
To order just one box, choose the one month subscription plan and turn off automatic renewal immediately. Of all the snack boxes we tried, we found that ZenPop makes it the easiest just to order one box!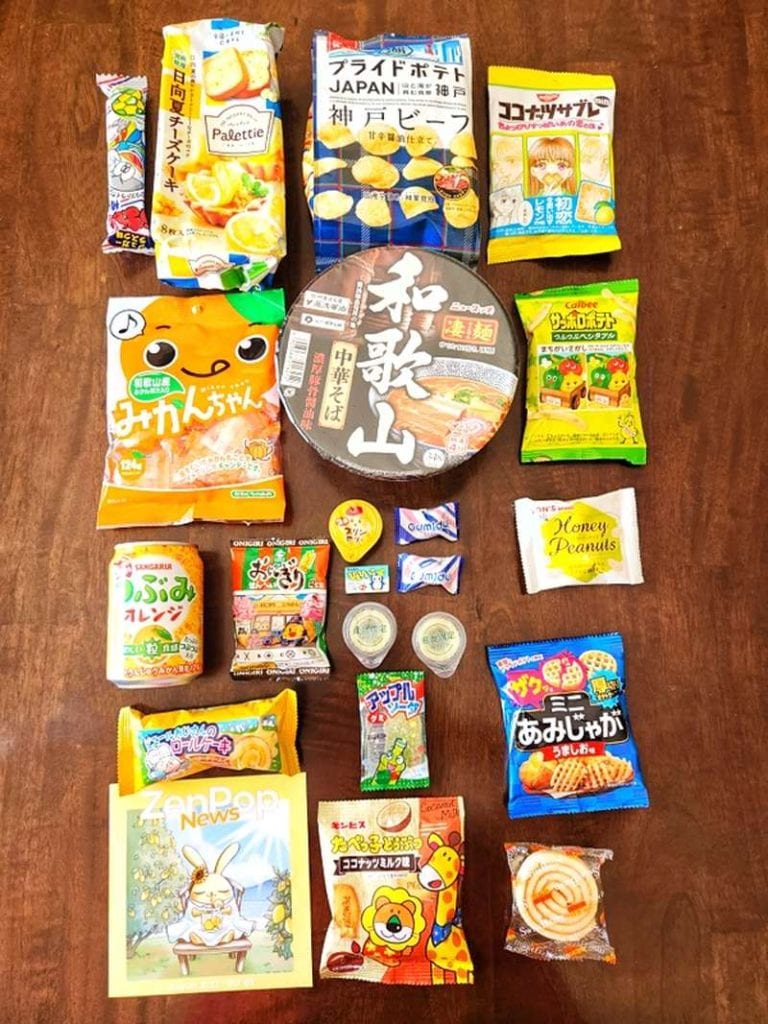 There's also a non-recurring gift box option for the snack boxes, however, it unfortunately only comes in the three, six, or 12 months subscription packages. You can't select a one month gift option.
Unless you turn off automatic renewal, all non-gift subscription plans (including the one month plan) automatically renew on the 2nd of the month following the receipt of your last pack.
ZenPop discount code!
We reached out to ZenPop, and they gave us a coupon code to give you an 800 Japanese Yen discount on your first order (that's approximately $5.50 USD). The discount is automatically applied when you use our link below.
Get the discount automatically here.
Is the ZenPop snack box good for vegetarians, vegans or food allergies?
Is ZenPop suitable for vegetarians and vegans?
Vegetarians and vegans are on their own with this box. Their website says that "Most Japanese food products are not vegetarian or vegan-friendly. Most of the instant noodles in our Ramen Box contain meat or fish products. Occasionally, some of the snacks in our Snack Box may contain animal products."
With three vegetarians in our family, we decided to use our handheld translator to scan the ingredients list on the snacks, which worked well for us. We just passed the snacks containing meat to the omnivores nearby.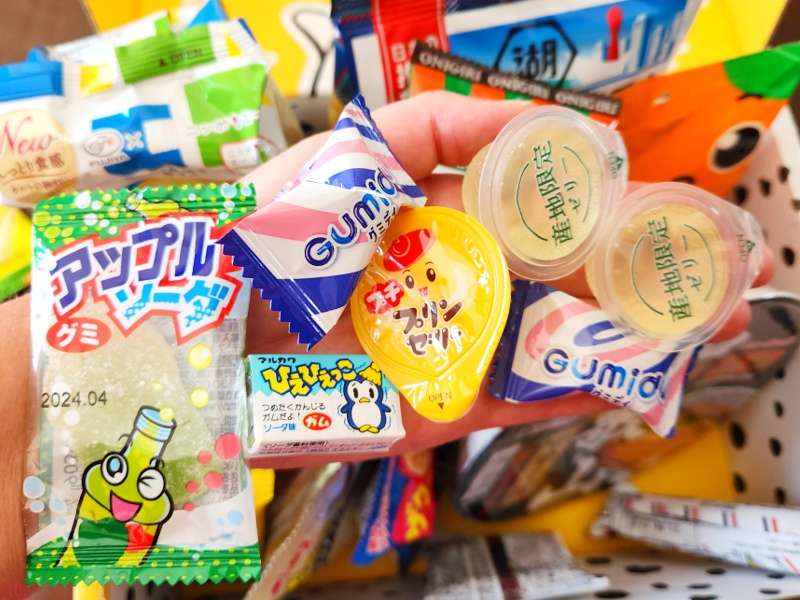 You can find information on allergens for items in the box on the ZenPop website, and they even come translated into English, French, Traditional and Simplified Chinese. The information booklet in your box has a QR code that leads to the website.
ZenPop Japanese stationery subscription box review
Every month, the ZenPop Stationery Box subscription brings a new and fun theme right to your door. Each month offers a new theme, from glimpses of traditional Japan to whimsical cute puppies, with plenty of variety.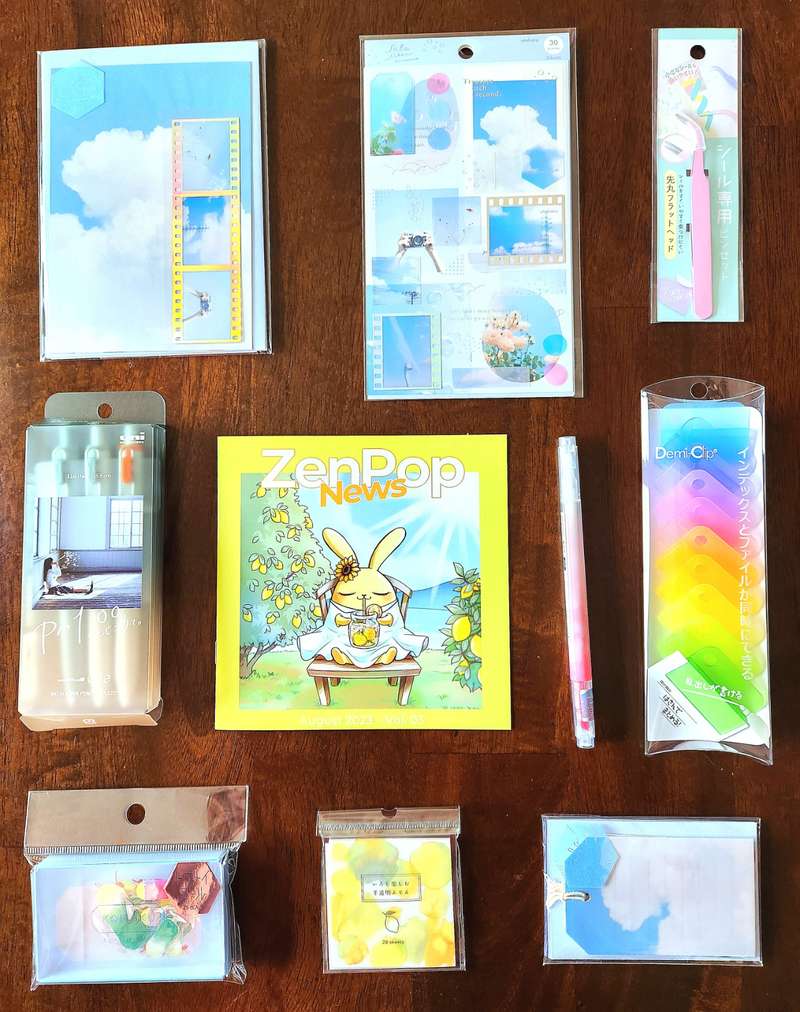 Inside each box, you'll find:
High quality pens, pencils, or highlighters
Unique, fun stickers
Washi (Japanese paper) tape, which is lightweight and beautifully stylized, great for crafts and decorations
Sticky notes, memo pads, or letter sets
Plus new and novel items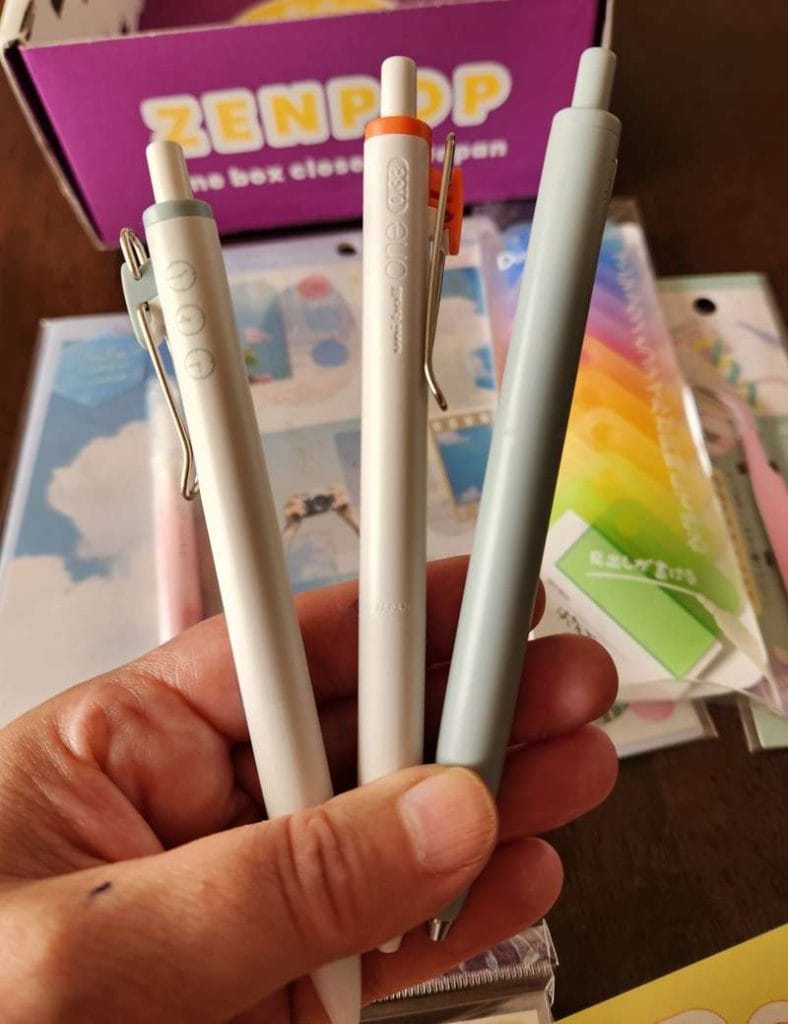 This isn't a huge box, physically, but there are plenty of fun items in here.
Overall, I thought ZenPop Stationery Pack provides a good value, with themed stationery that's often hard to find elsewhere.
Our daughter, who's 14, loved the box. She spent about an hour going through the box's contents, and trying out the erasable highlighter marker (which was very cool!)
Though not everything in the box is perfect for me, the excitement of discovering new items kept me looking forward to the next month's surprises!
The ZenPop Japanese subscription box has four subscription options:
$42.42/month – monthly subscription
$41.00/month – 3 months subscription
$39.59/month – 6 month subscription
$38.17/month – 12 month subscription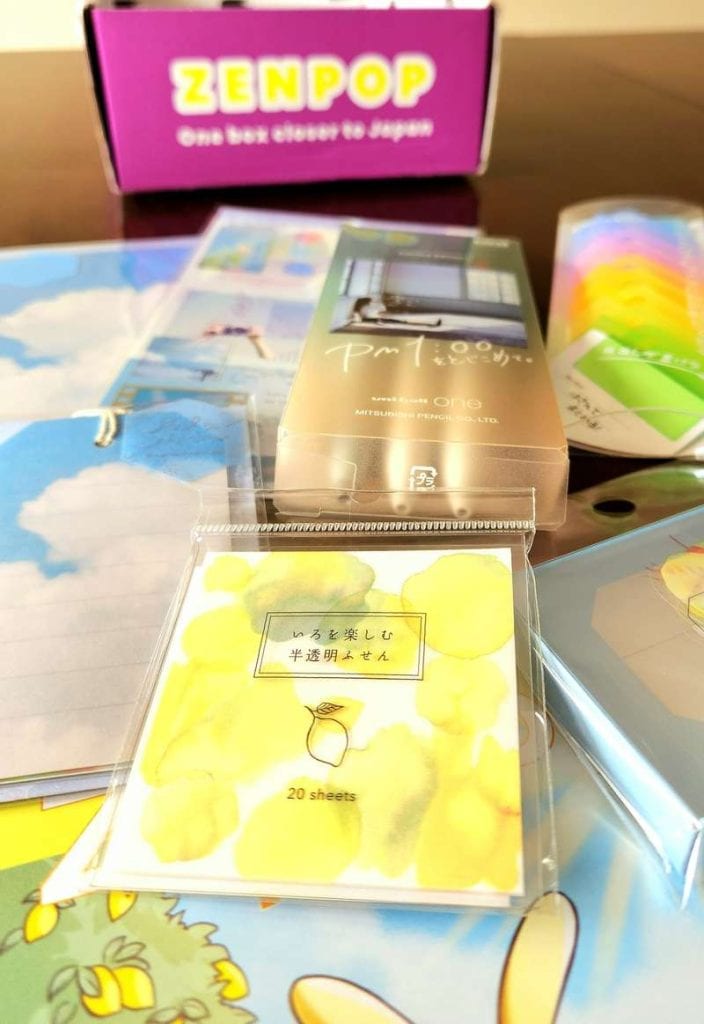 ZenPop ramen box review
In each ZenPop Ramen pack, you'll find a minimum of seven full-sized servings of Japanese noodles, shipped straight from Japan, making for a hearty meal experience!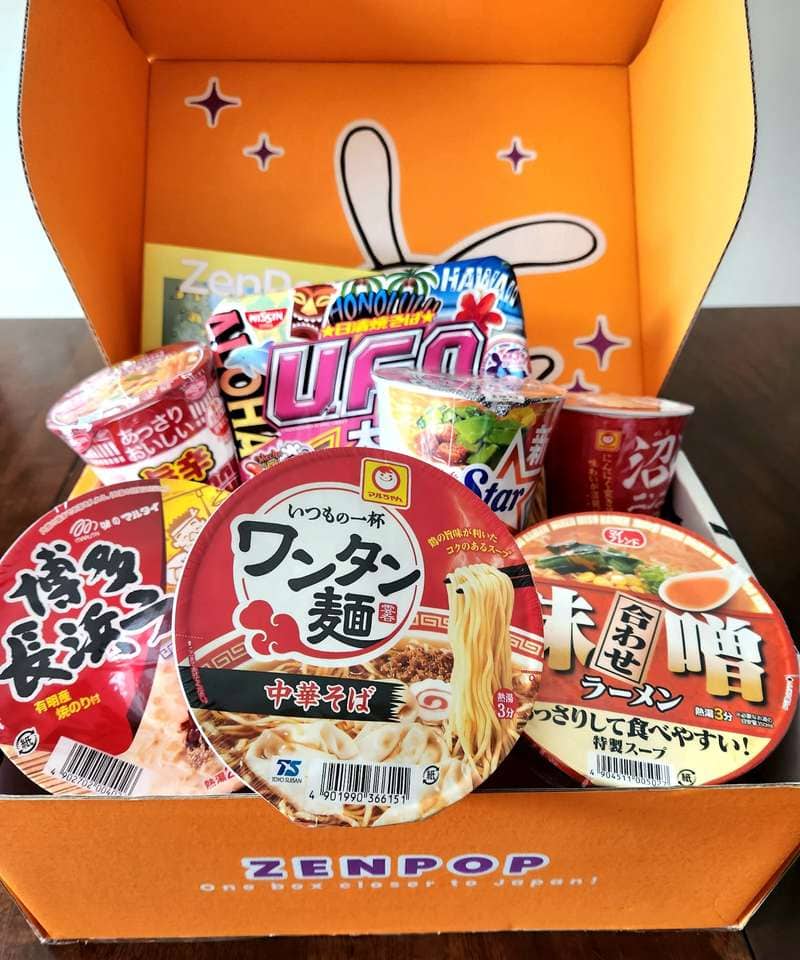 The box includes a selection of the latest and most popular instant noodles, plus some limited edition, regional, or seasonal items. You'll also find favorites like tonkutsu, shoyu, and shio, plus the opportunity to explore dishes like udon, soba, and yakisoba.
Opening every pack feels a bit like a gastronomic journey to Japan. While some flavors and textures might not be for everyone, it offers a fun way to explore Japanese noodle culture from the comfort of your home!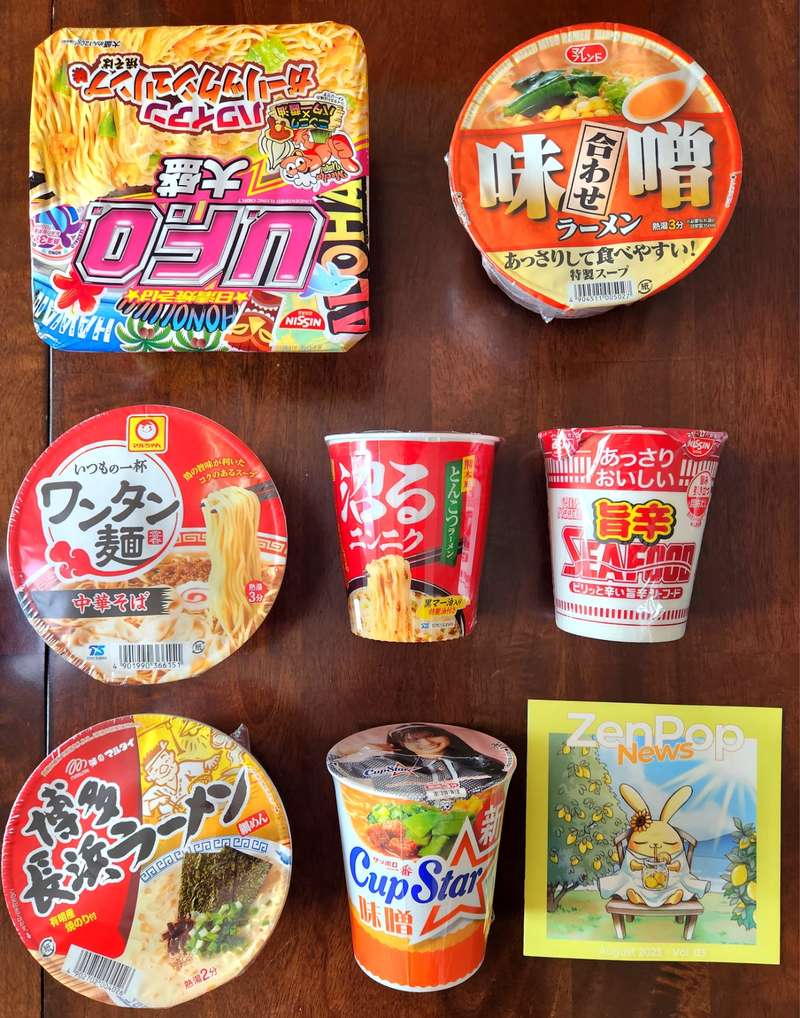 True to their promise, our ZenPop ramen box had seven unique noodle selections.
We wasted no time trying our first ramen, a Hakata Nagahama Ramen from Marutai. Since the little booklet included in the box doesn't list a lot of information about the ramen, if you want more detailed information on cooking instructions for the ramen, or on specific allergens, you'll need to browse to the ZenPop website. There's a QR code in the booklet that links to the ZenPop website.
The information on the website included cooking instructions for our Hakata Nagahama Ramen from Marutai, as well as information on allergens, and a detailed description of the ramen itself.

Using these instructions, we had a tasty bowl of noodles ready in no time. Since Charles is the only meat eater in our family, and this ramen contained pork, he was the taste tester on this one. It was a definite hit! Just look at all those noodles!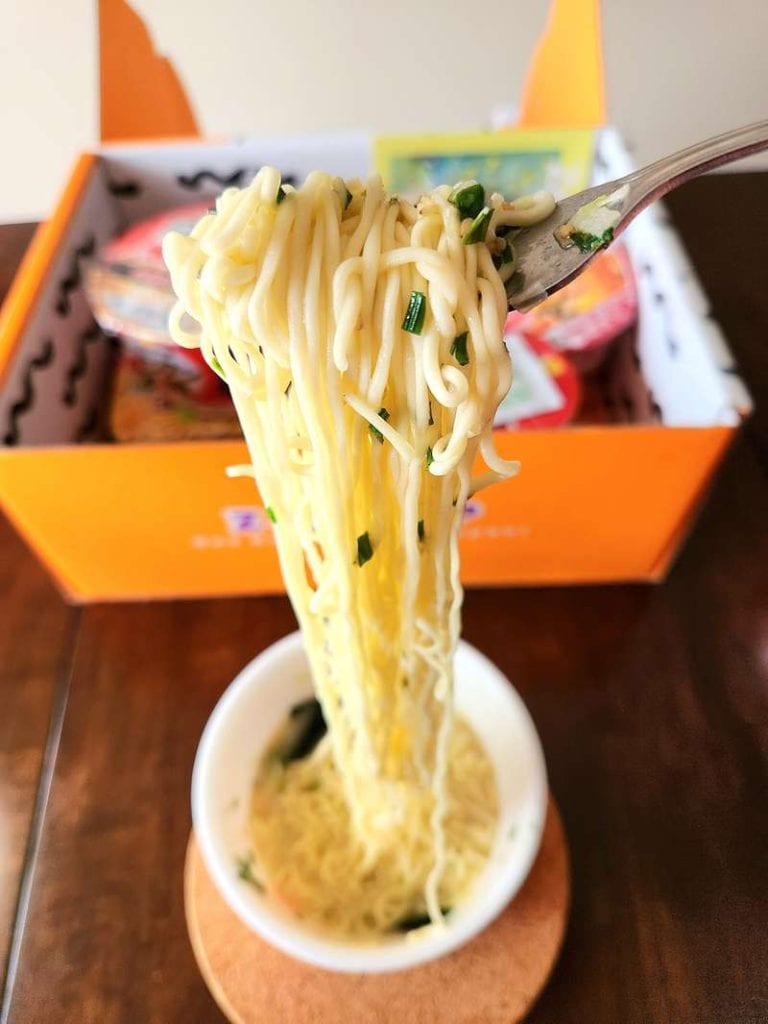 Are ZenPop ramen boxes suitable for vegetarians or vegans?
The short answer is: no. All seven of the ramen bowls in our box contained meat or seafood.
ZenPop ramen box cost
The ZenPop ramen subscription box has four options:
$45.95/month monthly subscription
$44.53/month 3 months subscription
$42.12/month 6 month subscription
$41.71/month 12 month subscription
ZenPop Limited Edition boxes
In addition to the snack, stationary, and ramen boxes, ZenPop also offers limited edition boxes. Limited edition boxes that have themes like the Asobou Box (Japanese Toy Box).
There are new themes with different limited edition products available on a regular basis, so keep checking back.
Only small runs of each limited edition pack are available, and no two packs are ever the same.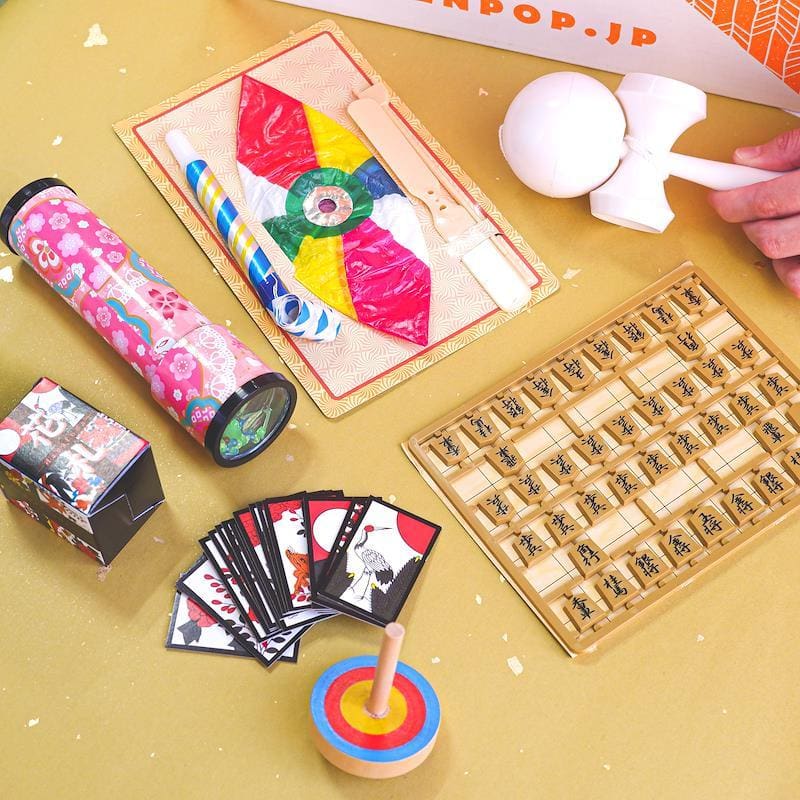 ZenPop anime boxes
Are you an anime fan? ZenPop also has an anime subscription box option.
ZenPop anime packs change monthly. Each month offers new themes, with new products. No two packs are ever the same.
After exploring ZenPop's offerings, our family had an interesting glimpse into Japanese culture.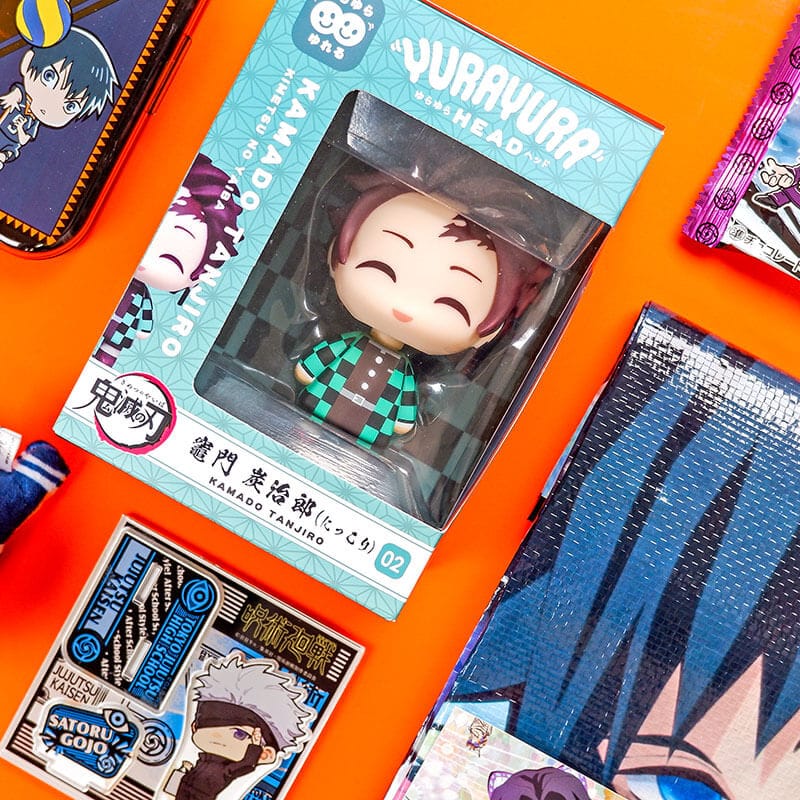 Want to try ZenPop? Use our ZenPop promo code!
We reached out to ZenPop, and they passed on a coupon code for a 800 Japanese Yen discount on your first order (that's approximately $5.50 USD)! The discount is automatically applied when you use our link, below.
Get the discount automatically here.
Have you tried ZenPop? What did you think? Share your ZenPop review in the comments!