When it comes to the Calgary Stampede, you can say we go back a long way. I not only grew up on the wide open prairies east of Calgary in the province of Alberta, Canada, I also spent nearly a decade in Calgary itself getting my MSc and then working corporate jobs. It's also where Charles and I first met.
During those years I was lucky enough to enjoy the greatest outdoor show on earth, the Calgary Stampede.
Most years I would hit the midway, some years I'd visit the free Stampede breakfasts about town, and some years I would hit up the shows and exhibitions.
I've been traveling in, living in or storing my things in British Columbia for years now, and honestly, sometimes I still miss the Stampede spirit. So, when I got an email from GMC inviting me to join their team and some other media folks to Stampede like a pro, I replied yes faster than a Tasmanian devil in a windstorm.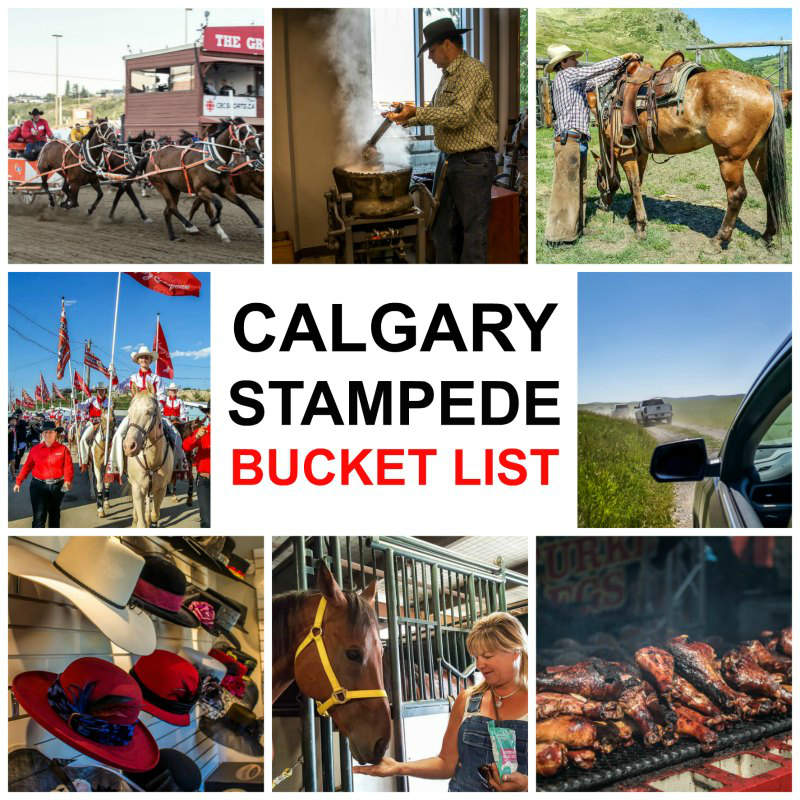 21 Incredible Things To Do at the Calgary Stampede Before You Die
While this obviously wasn't my first rodeo, the folks at GMC Canada have been a partner of the Stampede for over three decades and they were able to show even me a few new Calgary Stampede tips. We took in chuckwagon races, the rodeo, enjoyed front row seats to concerts, went horseback riding at the Calgary Stampede Ranch, and they even got us kitted up in authentic Stampede gear.
So without further ado, here are my top 21 bucket list things to do at the Calgary Stampede.
Take in the Rangeland Derby
My uncle raced pony chuckwagons for years, so I grew up watching horses roar around the dusty tracks of southern Alberta. At the Calgary Stampede, Rangeland Derby chuckwagon races are almost a sacred experience.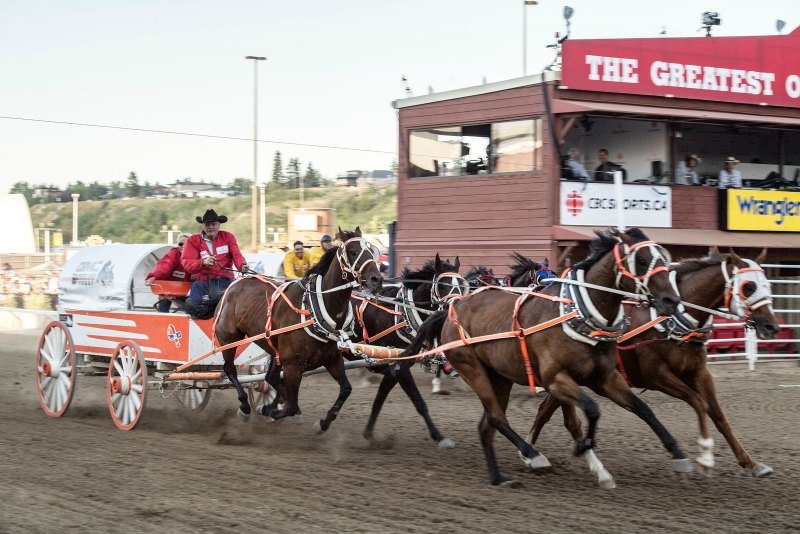 Each team consists of one rider in a semi-enclosed wagon, and four horses tearing around a well maintained dirt track. Make no mistake, these horses are athletes, and serious money and time are spent on their upkeep and welfare. If you want to see the Stampede crowd roar to life, this is the event that will make it happen.
Enjoy the GMC VR chuckwagon experience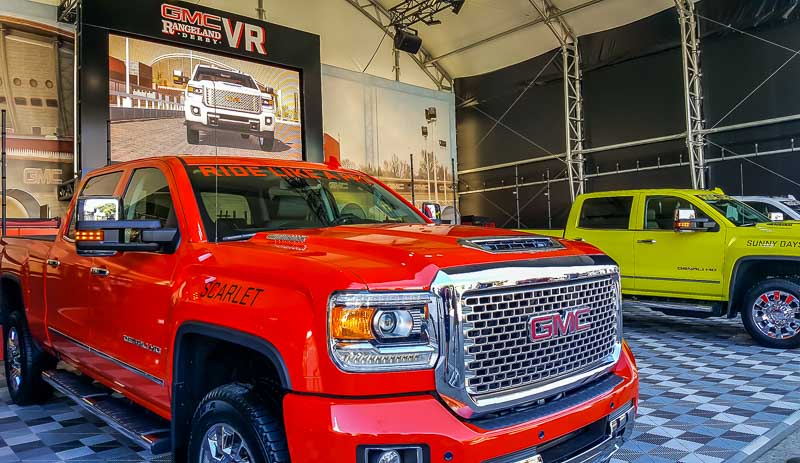 The closest a mere mortal like me can get to racing the quick and deadly chuckwagons is via the GMC Rangeland Derby Virtual Reality chuckwagon experience. Make sure you stop by the GMC display on Stampede grounds, strap on a headset, a prepare to get immersed in a pretty accurate virtual reality simulation. You'll find yourself racing around the (virtual) chuckwagon track at the Stampede like a pro, too!
Watch the rodeo
If you haven't seen a live rodeo before, or even if you have, you'll be wowed by the athleticism of the cowboys and cowgirls at the Stampede.
The 2017 Stampede saw the introduction of the Indian Relay Race as a demonstration sport, featuring teams of Indigenous racers. Riders go bareback around the chuckwagon track, and switch horses at a breakneck speed. I spent years watching rodeos as a kid, and grew up on a farm in South-Central Alberta, and I can say that I've honestly never seen horse riders that could equal the agility of these racers.
Take a road trip to cattle country
As a born and bred Albertan, I know first hand that the bigger the truck, the better the drive around Calgary. The Stampede is the perfect occasion for GMC to show off its brand new fleet of trucks, and we were told to pick a truck and venture out of the city and into cattle country to tear up the roads like a pro.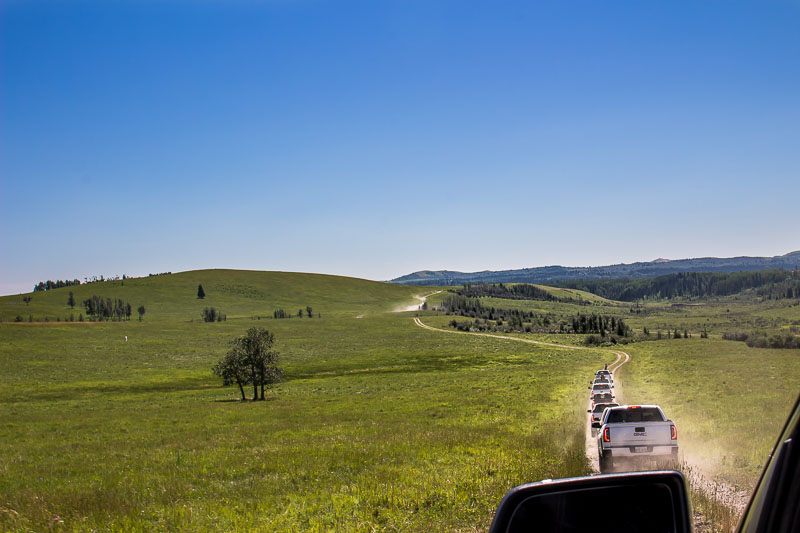 These GMC trucks are truly gorgeous vehicles, and equipped with plenty of features, including OnStar and a fast, reliable built-in Wi-Fi hotspot.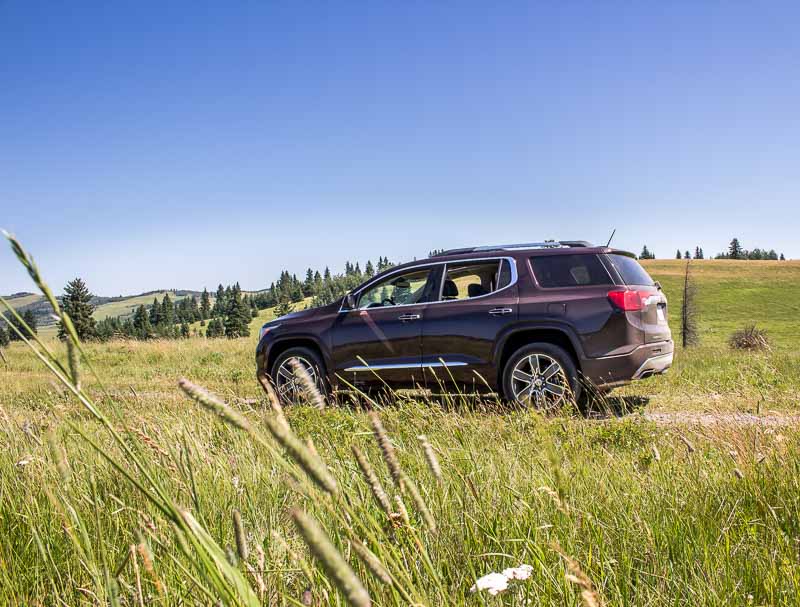 I was quick to hop into the Acadia, which is GMC's mid-size SUV. As a mom with two kids and lot of cargo, I really appreciated the seven passenger capability and silky-smooth, quiet ride. As someone who likes to have fun, I loved that it had plenty of power under the hood, and rugged 4×4 capability.
Want to find out more about these great GMC trucks? Visit the GMC Canada website here.
Visit the Calgary Stampede OH Ranch
The 8,000 acre Stampede-owned OH Ranch is a sprawling 130-year-old working ranch in the heart of Alberta's foothills in Longview, Alberta.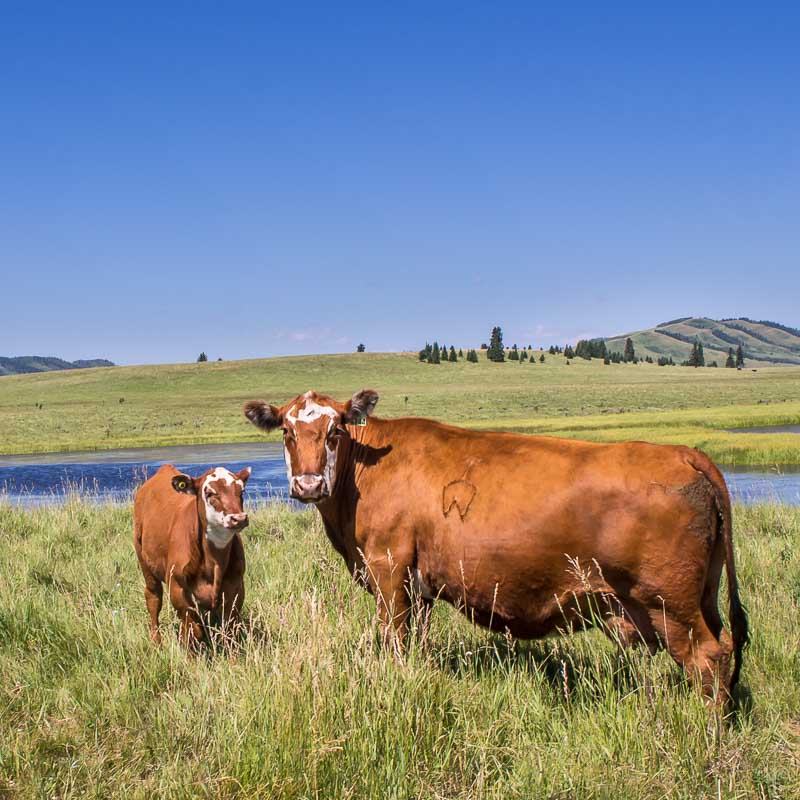 I was lucky enough to get a chance to drive around the ranch's back trails in a brand new GMC truck, taking in gorgeous views of the Rocky Mountains.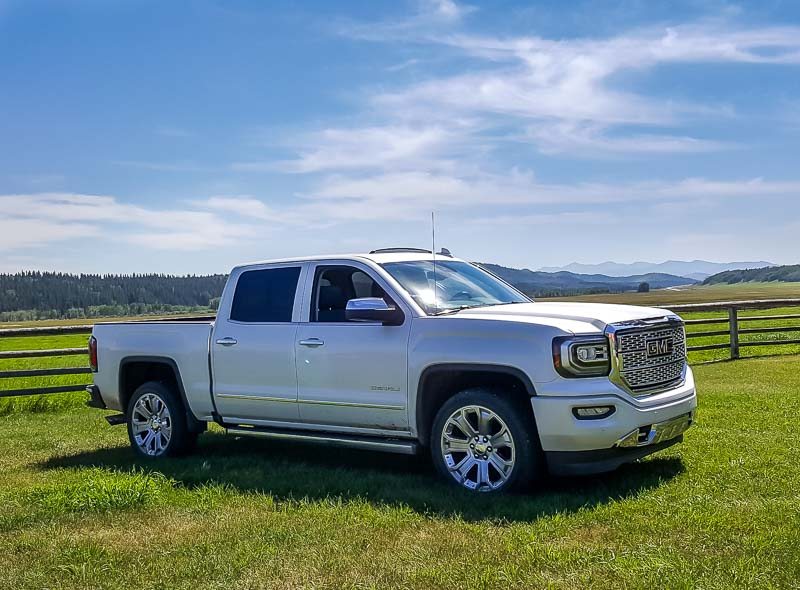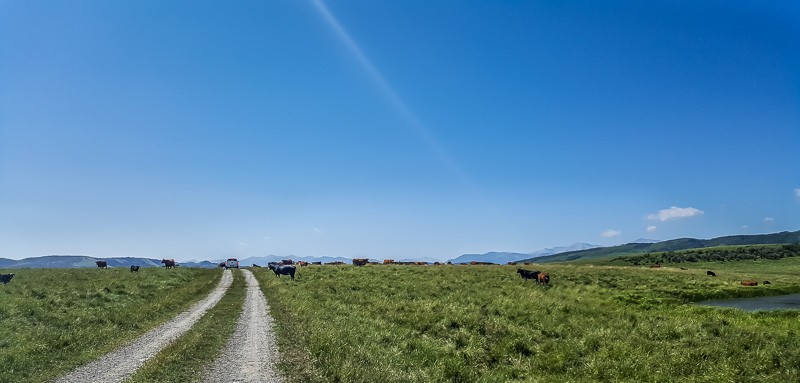 Ride a horse!
Arguably, no fully immersive Stampede experience is complete until you've had a chance to pull on your cowboy boots and climb atop a horse.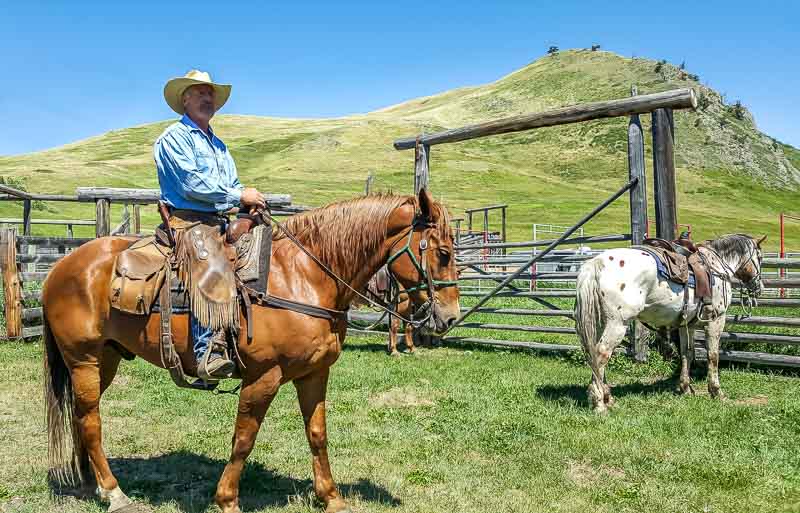 Now, I grew up riding bareback on my favorite long past retirement thoroughbred horse, but that was a long time ago. A very long time ago. I expected to be a bit rusty, but between the 20 years that have passed since I last rode, and my somewhat feisty steed, I felt pretty darn awkward in the saddle. I also forgot how high those animals are from the ground. That, said, I would do my two hour trail ride again in a heartbeat.
Wear a cowboy hat
If you haven't been in Calgary during the Stampede, you'll probably be surprised that almost everyone downtown dresses up like a cowboy for the event. For men, that means a Stampede uniform of cowboy boots, Wrangler jeans, and a western-style button-up shirt. Women have a little more latitude, with cowboy boots preferred (but not essential), jeans or a denim or Western-style skirt, and shirt that matches the outfit. For both sexes, one thing is essential: a cowboy hat.
If you want to be dressed like an authentic Calgarian, that means you should mosey on over to the local Smithbilt hats. Smithbilt is home of the Official White Cowboy Hat of Calgary, and they make all of their hats by hand, in their Calgary factory.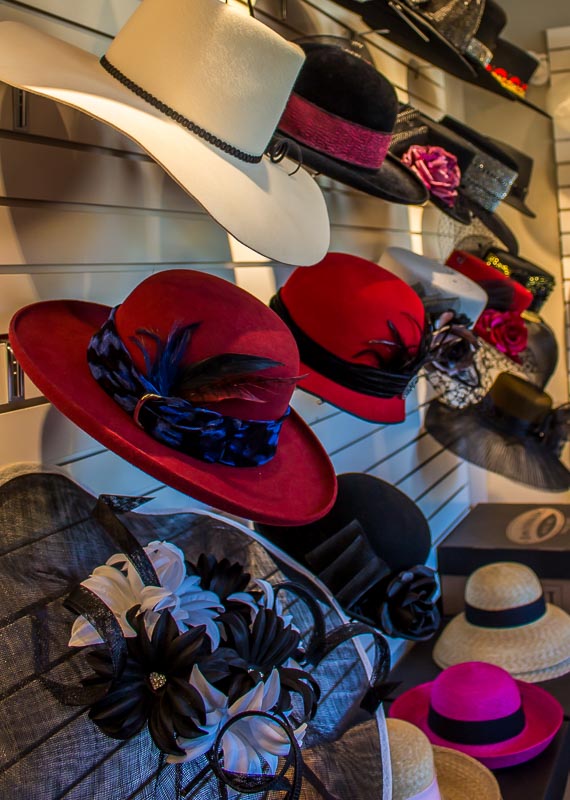 There are thousands of hats to choose from, including some innovative women's styles, but most people settle on a traditional felt or straw cowboy hat. They personally hand-fit every hat, and I loved the country look of the black felt hat.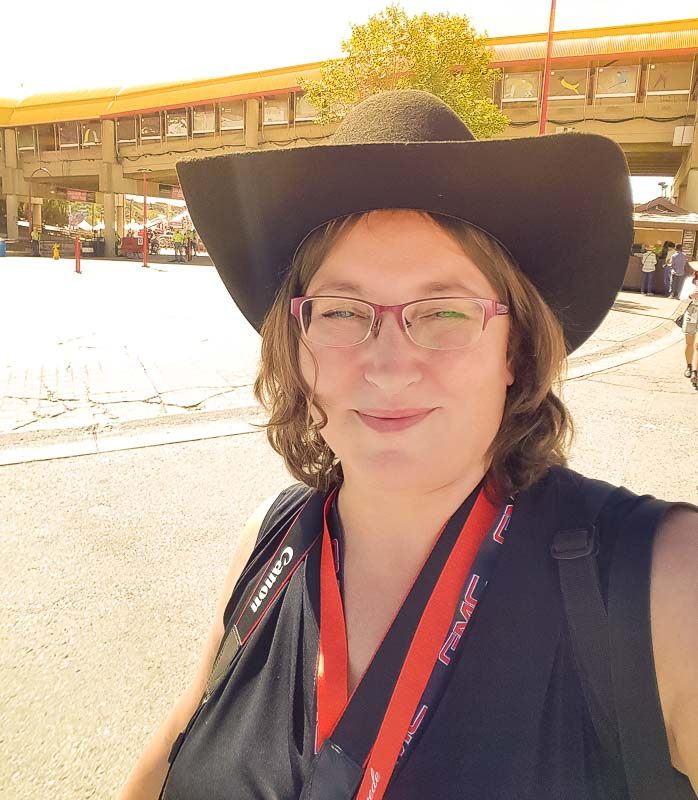 Get a feel for the history of the Calgary Stampede
The Calgary Stampede has its roots in Calgary and District Agricultural Society events started way back in 1886.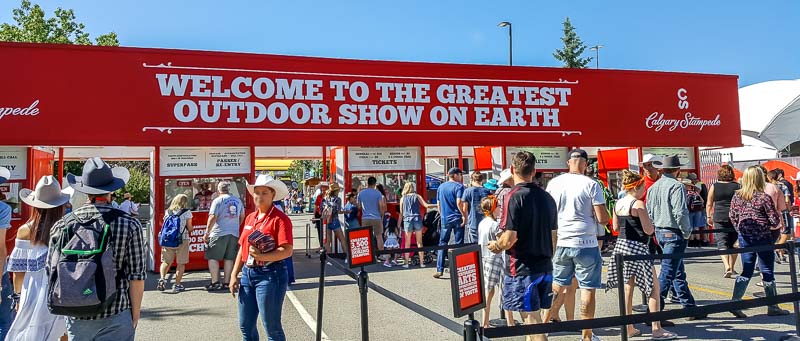 The Stampede, as it is now, began in 1912, with just a few founding families taking part, and it's lasted as an integral part of Calgary's history through two World Wars to the present day. Many of today's chuckwagon racers and rodeo participants are descendants of those original founding Stampede families.
Take in the Evening Grandstand show
I was expecting a good show, but honestly, the level of energy and professionalism at this year's evening show really wowed.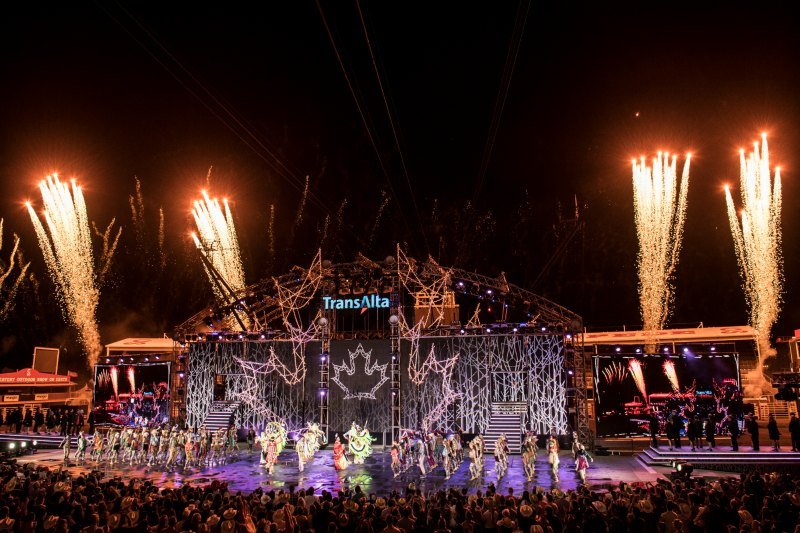 The evening show is held at the Stampede Grandstand, which holds up to 25,000 folks (including standing room). The Grandstand also hosts the rodeo and chuckwagon races.
Tuck into a great steak
Alberta beef is famous for a good reason, and it's a perfect accompaniment to the Stampede's cowboy culture. Located smack-dab downtown on 8 Avenue SW at the former home of the iconic downtown Hudson's Bay store, the The Guild is a carnivore's dream come true.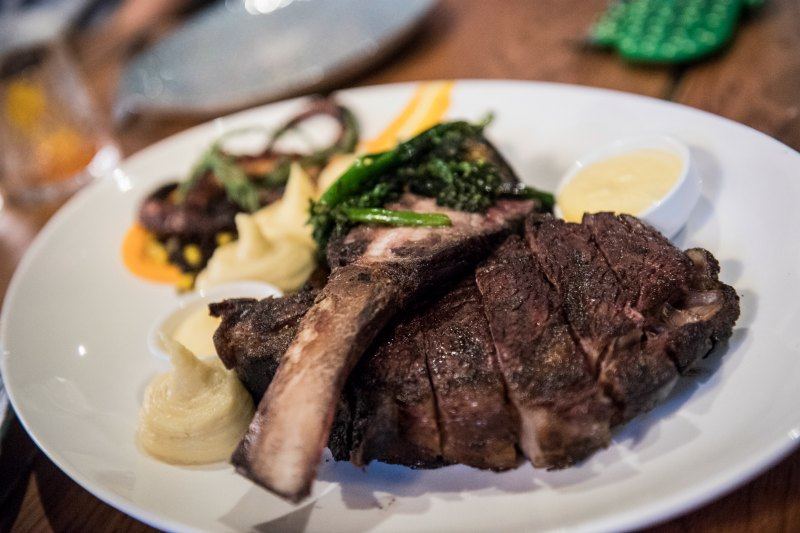 If you're looking for a great cut of meat, you can't go wrong with the Charcut Roast House. The rustic-chic Charcut also has Canada's first beer steward.
Pancake breakfasts
The tradition of the free pancake breakfast started way back in 1923, with cowboy Guy Weadick (a rough-and-tumble character of the pet badger fame). These days, there are hundreds of free pancake breakfasts around Calgary, which are organized by local restaurants, charities and local businesses. There's even an app to help your find your new favorite pancake breakfast. You can download the Flapjack Finder app here.
Get behind the scenes with Agriculture Showcases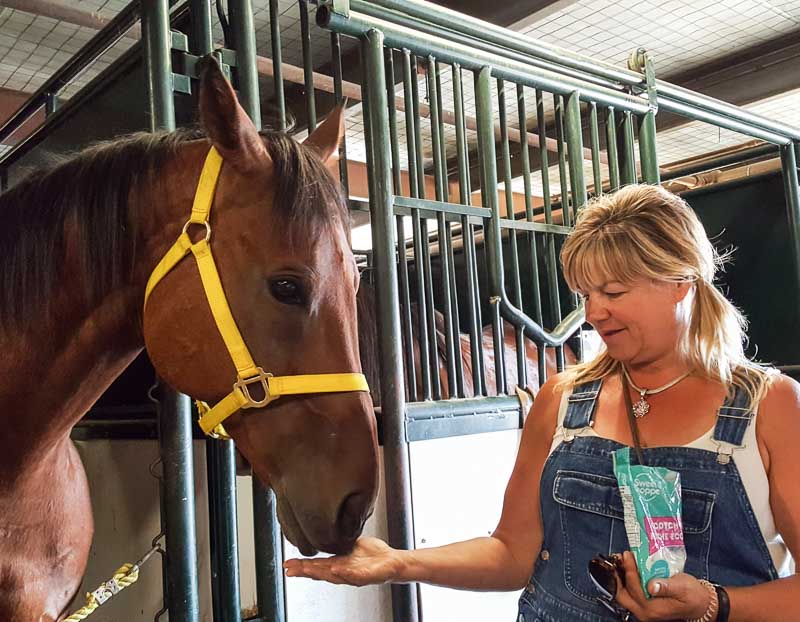 The Agriculture Showcases are hands on experiences with the animals and the people that tend them and allows everyone to get up close to the animals. With everything from barn tours to blacksmith showcases there's something for everyone. There's even a milk and cookies shack for the little ones.
I was fortunate to get a peek behind the barns at all the love and care shown for chuckwagon rider Troy Flad's horses. For these racers, the horses are family and when you see them together there's a lot of love in the way they treat them.
Prairie oysters
You'll find something called prairie oysters popping up on menus all over Calgary during Stampede. These are about as far from real oysters as you can get. The tradition has its roots in real-life ranching traditions, where cowboys would chow down on prairie oysters after a long day of castrating cattle.
Castrating cattle? Yep, you guessed it, each prairie oyster is a bull testicle. I've heard they have a spongy, but not unpleasant taste, but I have to say I've never had the urge to try one myself.
Party it up!
Since Stampede is pretty much a 10 day excuse to party, Calgarians and visitors alike take full advantage, and dance the night away each and every night.
Nashville North, which is right on the Stampede grounds, amps up the fun with up to three acts a night. The vibe is fun, inclusive, and all-out loud and brash. While the crowd is largely in their 20's, we saw plenty of folks in their 30s and 40s (ahem) or even older having a blast.
Once you've checked out Nashville North directly on the stampede grounds, be sure to head to the iconic Cowboys and Ranchman's Cookhouse and Dancehall for a dose of local Calgary cowboy culture.
If music is your thing, the Coca-Cola Stage is onsite at the Stampede. Access is free with admission to Stampede Park, and the stage hosts some big name acts each year.
Watch the Showriders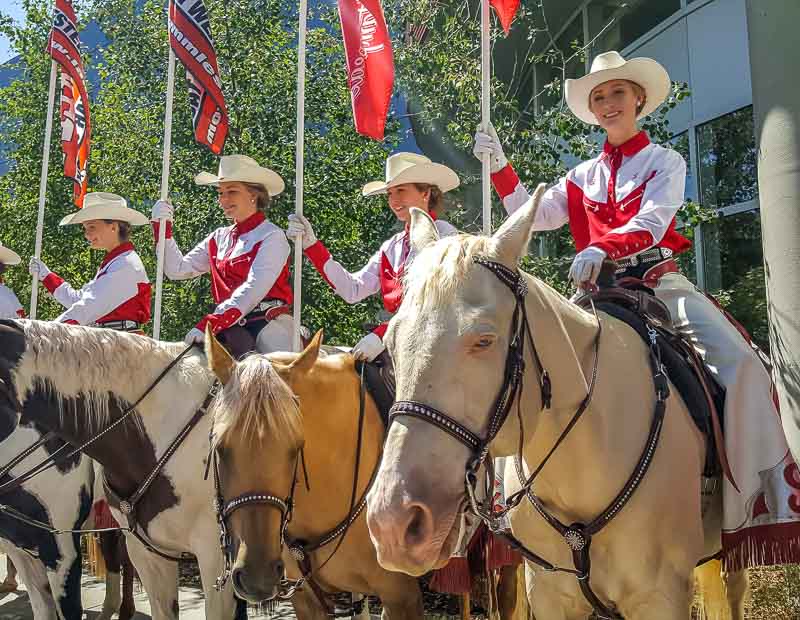 The Stampede Showriders were originally formed to accompany the Stampede Showband. They're a team of equestrian riders that perform musical rides several times a day at the Stampede.
Meet a real life cowboy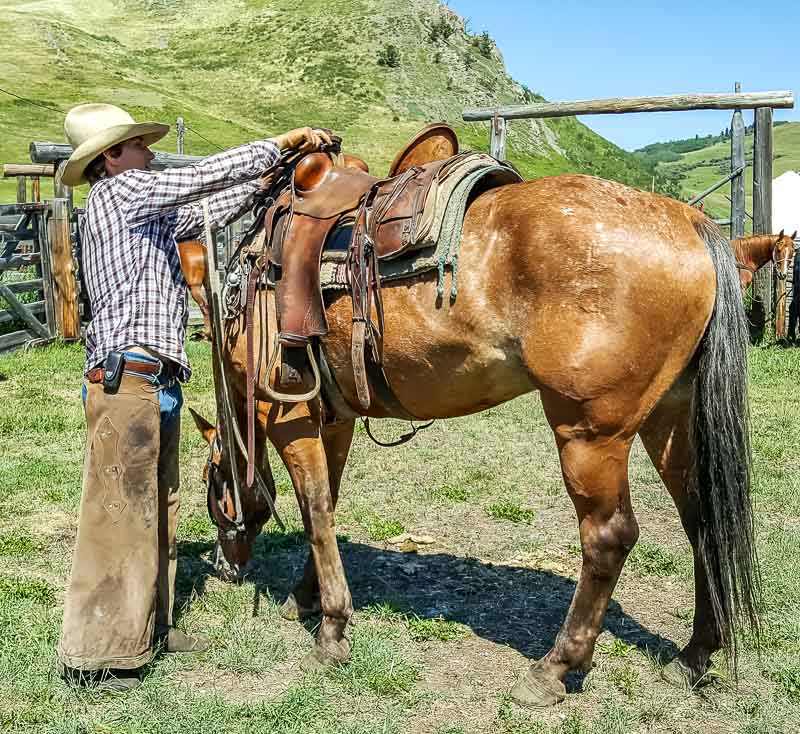 You may be surprised to learn that there are plenty of real life cowboys at the Calgary Stampede. Sure, plenty of city slickers and tourists visit, but the Stampede also draws a huge crowd of honest-to-goodness ranchers from far and wide including Canada, the USA and even from down under in Australia.
Listen to the Stampede Showband
There are 150 members of this iconic Stampede marching band, all aged between 16 and 22. They're pretty darn good, too, and have been named the world champion of marching show bands five times. They usually play a few times throughout Stampede.
Visit the midway!
The midway is probably the part of the Stampede that I've visited the most over the years. There are fantastic and fun things to do and see all over the midway, from riding rollercoasters and tilt-a-whirls to playing carnival games. You can even take a look at GMC's rugged and snow-worthy all mountain truck.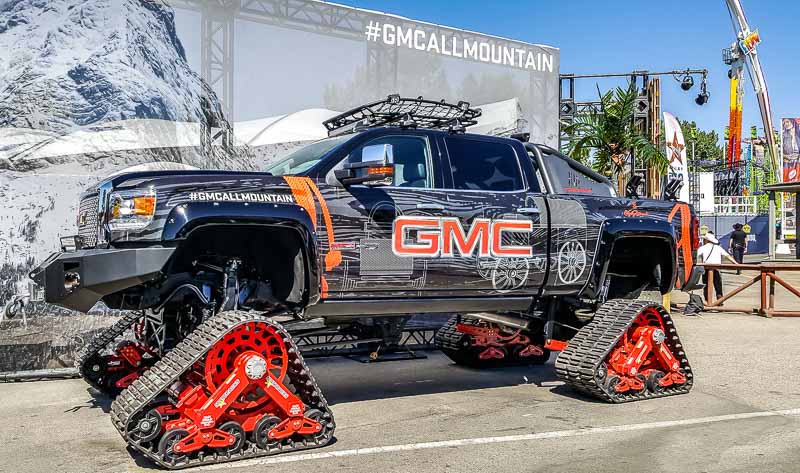 Eat all the crazy midway foods
If I have one regret for this Stampede visit, it's that I didn't get a chance to scarf down more outrageous midway goodies. There are food and drink trailers found throughout the midway however they are mainly found in the concession area.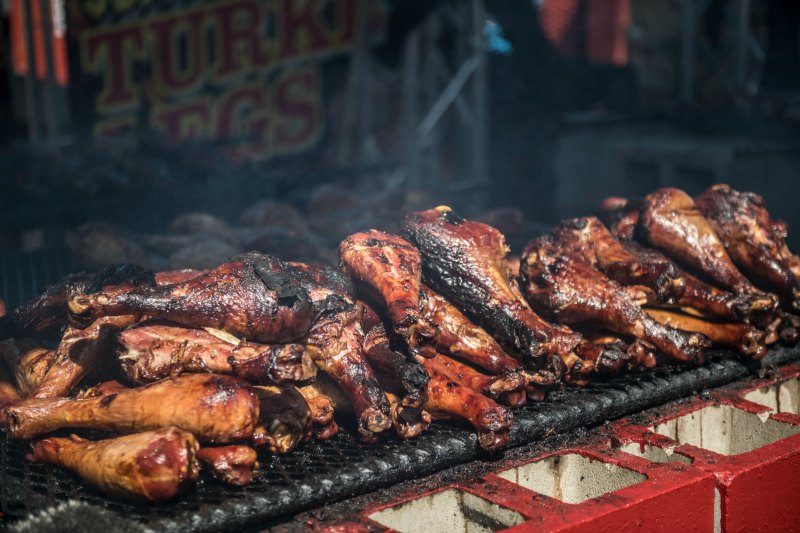 The list of eats at the Calgary Stampede is long and quirky, and includes deep fried Oreos, ghost pepper pizza, crispy chicken feet (I may skip that one), deep fried Jell-O, Flinstones'-sized BBQ ribs and legs, Canadian bacon pickle balls, and of course, all things poutine. If you're a regular carnival goer, relax. They have corndogs and mini doughnuts too for all you purists.
Browse the Indian Village
Indian Village has been part of the Stampede since 1912. The 26 tipis on site represent the five nations of Treaty 7: Kainai, Tsuut'ina, Stoney Nakoda, Siksika and Piikani. There's plenty to do and see here, from trying traditional bannock, to watching First Nations youth dancers and learning about Native Canadian culture and history at the interpretative program.
Enjoy the Stampede Parade
The provinces largest parade kicks off the 10-day Stampede celebration, and winds its way all through downtown. It's such an institution in Calgary that most downtown companies give their employees a day off to attend.
The city puts up stands all over downtown to accommodate all the parade goers however, if you want to ensure a seat, make sure you get there early.
Bonus Tip! Check out the Canine Stars at the Dog Bowl
Love your little four legged friends? So do I and there's an amazing Canine show every year at the Calgary Stampede. From high jumping to Frisbee catching to dock-diving this show will please the youngest to the oldest and everyone in between. We used to take the kids to see the canine show every year when we lived in Calgary as it was one of our favorite activities at the Calgary Stampede so don't miss it!
So, have you ever been to the Calgary Stampede? Do you have any iconic, can't miss experiences to share? We'd love to hear about them!