Finding a hotel that's family friendly is important to us.
We love to have family activities in our hotel as well as feel that the kids are welcomed (rather than just tolerated).
We found that family friendly vibe and more at Harrison Hot Springs Resort and Spa, only an hour and a half from Vancouver.
We found several reasons why Harrison is a great for families. In fact, we found 22 fun reasons:
The family pool
When we visit with our kids, the the outdoor family pool is where we spend almost all of our time. It's large – almost 4,000 square feet – and has a gradual, sloped entrance that's perfect for toddlers. It's also wheelchair accessible! The temperature's perfect for the family, at 28 °C (83 °F).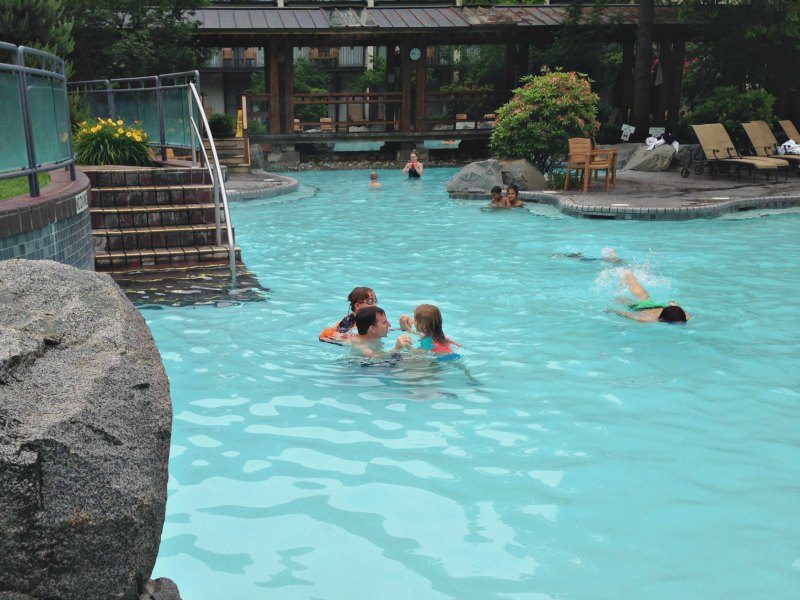 The view
The resort is right on the shore of stunning Harrison Lake, with views of the lake and mountains in the distance.
Happy kids!
The kids had a blast playing in the pools, exploring the resort, and just being themselves!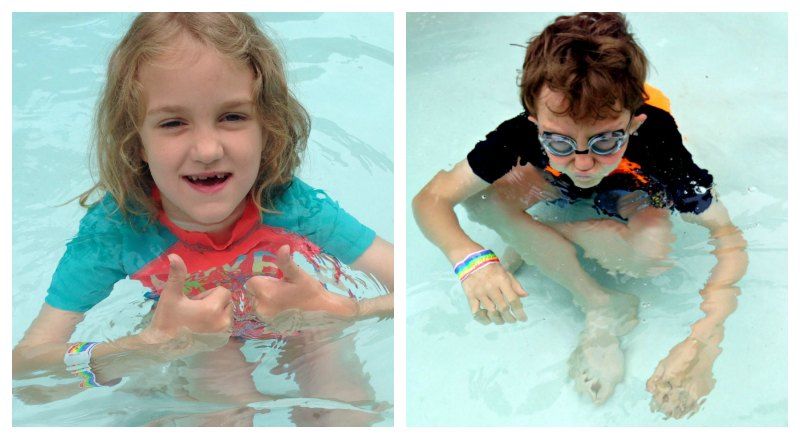 The comfy beds
After a day in the pools, it was absolute heaven to sink into the hotel's plush, comfy beds. So relaxing!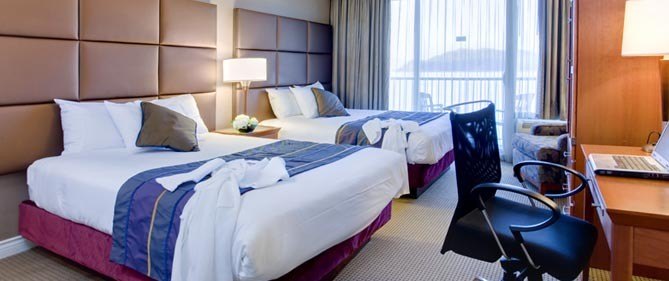 Plenty of dining choices
The resort has four on-site restaurants: Miss Margaret's casual cafe, the Lakeside Cafe with gorgeous views of the lake, the Islands Bar, and the Copper Room, where they have dinner and dancing. There's even a kids' dance floor at the Copper Room! If you're not up for going out, just slip into your complimentary bathrobe, and order room service.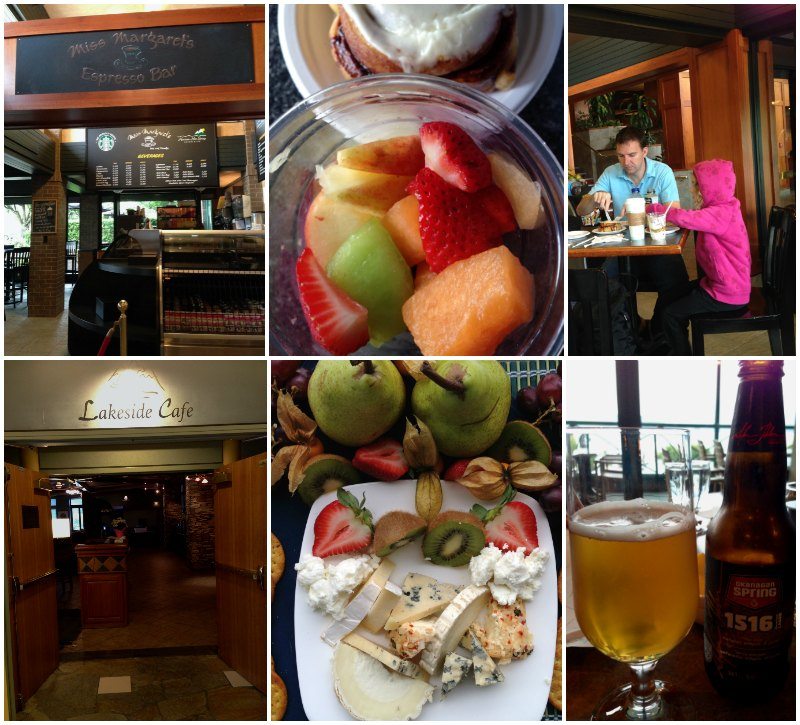 Warm, personal service
From the time we arrived to the time we left, we found nothing but warm smiles and staff that were willing to help with whatever we needed.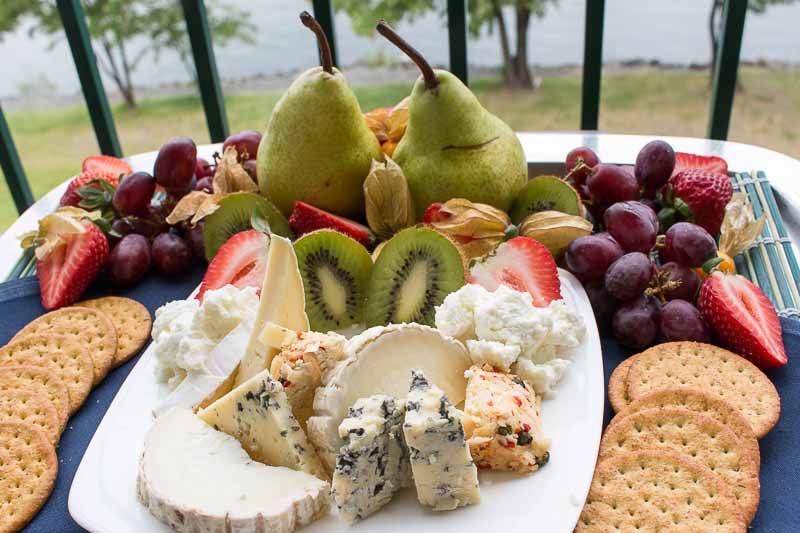 Kid-friendly
Wherever we went, the kids were treated like welcome guests. We even found these adorable little Sasquatches in our room when we arrived!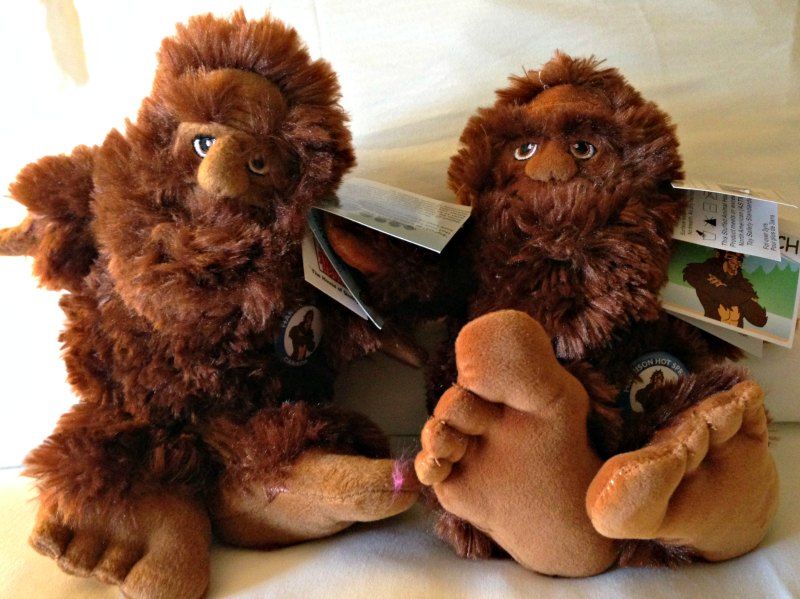 Free WiFi
In Canada, most higher end hotels charge a rather steep fee for Internet.
Finding free WiFi in our room was a huge bonus!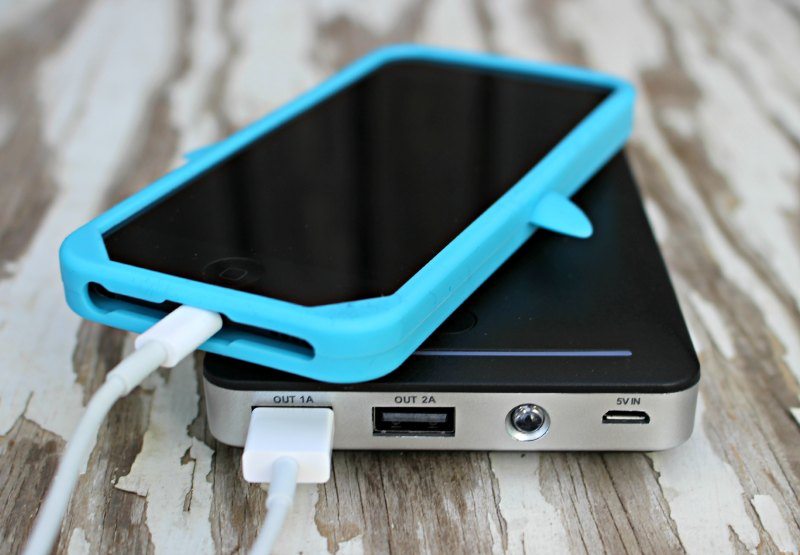 Complimentary bathrobes
Who doesn't love a plush, comfy bathrobe? We loved having complimentary bathrobes to use on our way to and from the hot pools.
Lounging by the fireplace
The resort has a huge common area where you can relax by the fire, read, or enjoy each other's conversation and company.
Bonding time
It's just a pleasure to be able to put everyday life on the back burner for a while, and just enjoy playing with the kids!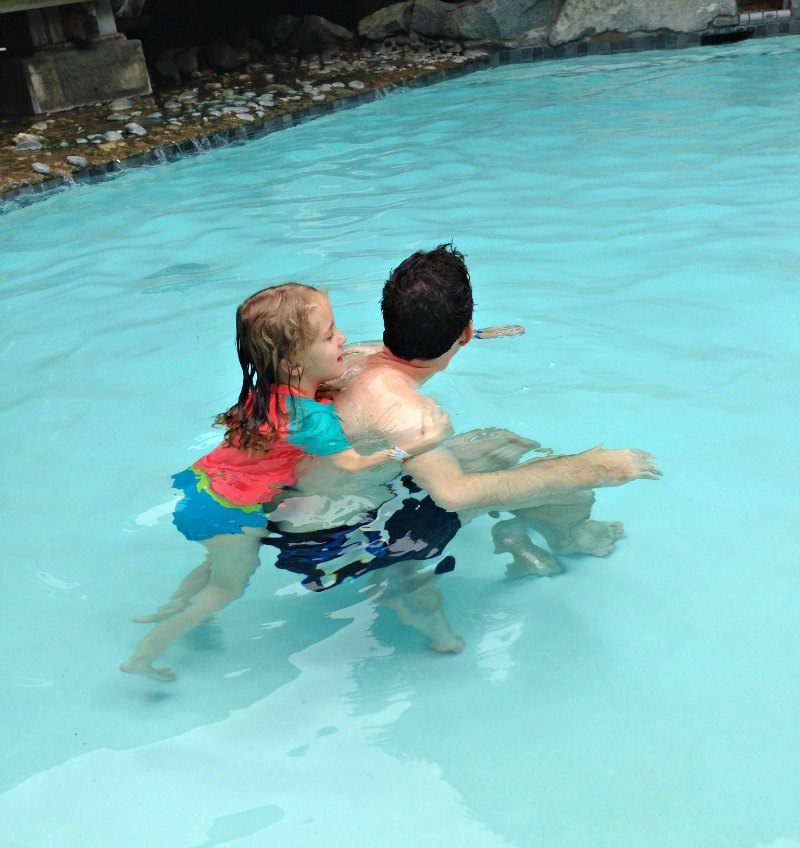 The waterfall
We had a blast playing in the waterfall in the family pool!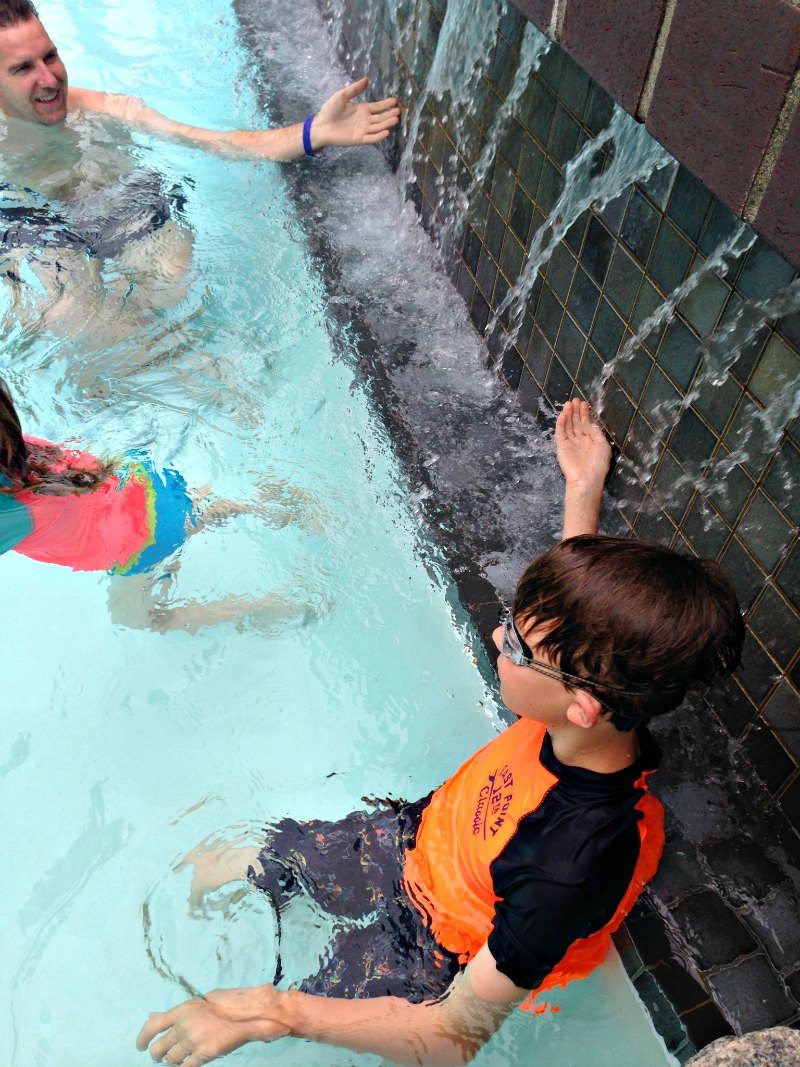 Grown up time!
If you're looking for some adult-only time, the warmer adult only pool is a perfect escape. It's also open later so after the kids go to bed you can head down and enjoy some kid free time.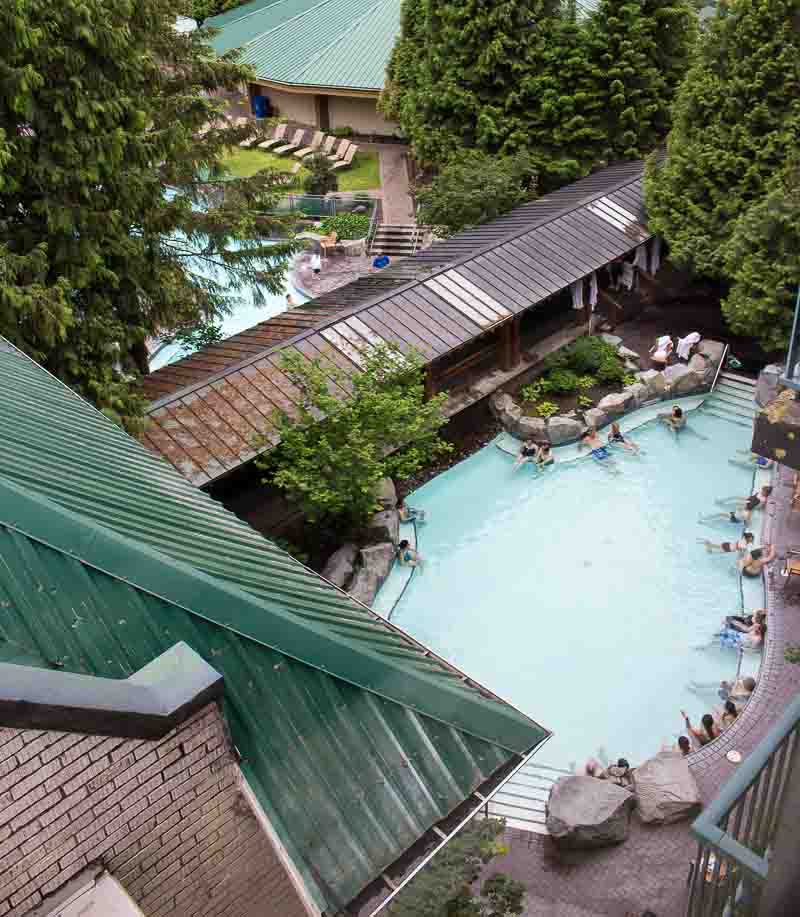 The gift shop and store
You'll be able to pick up any necessities and snacks at the well stocked on-site gift shop.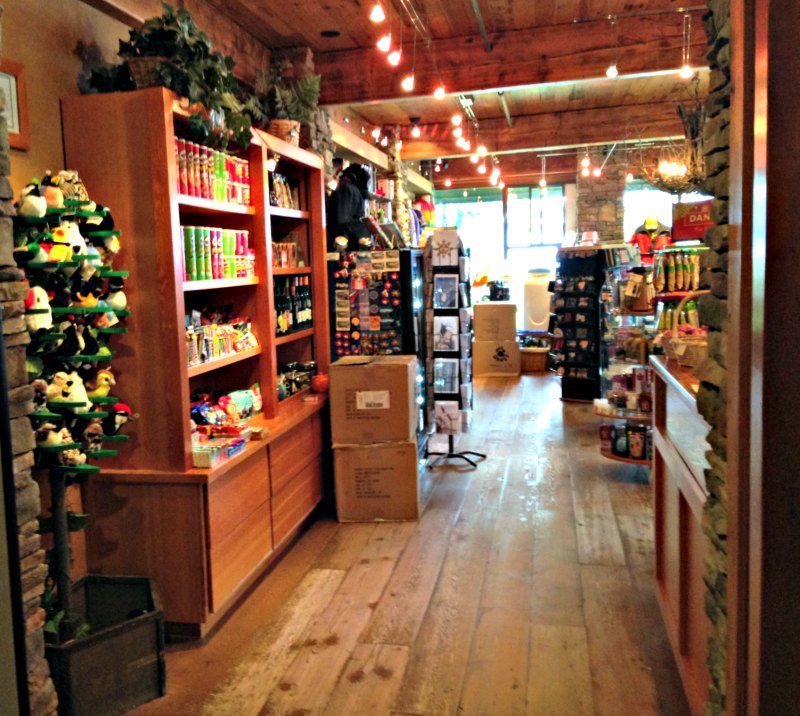 Relaxing on the balcony
How fun is this? We loved relaxing on the balcony taking in the beautiful sights of Harrison Lake and Echo Island right in front of the hotel. With wine for us, and cookies and juice for the kids we made it into an impromptu picnic.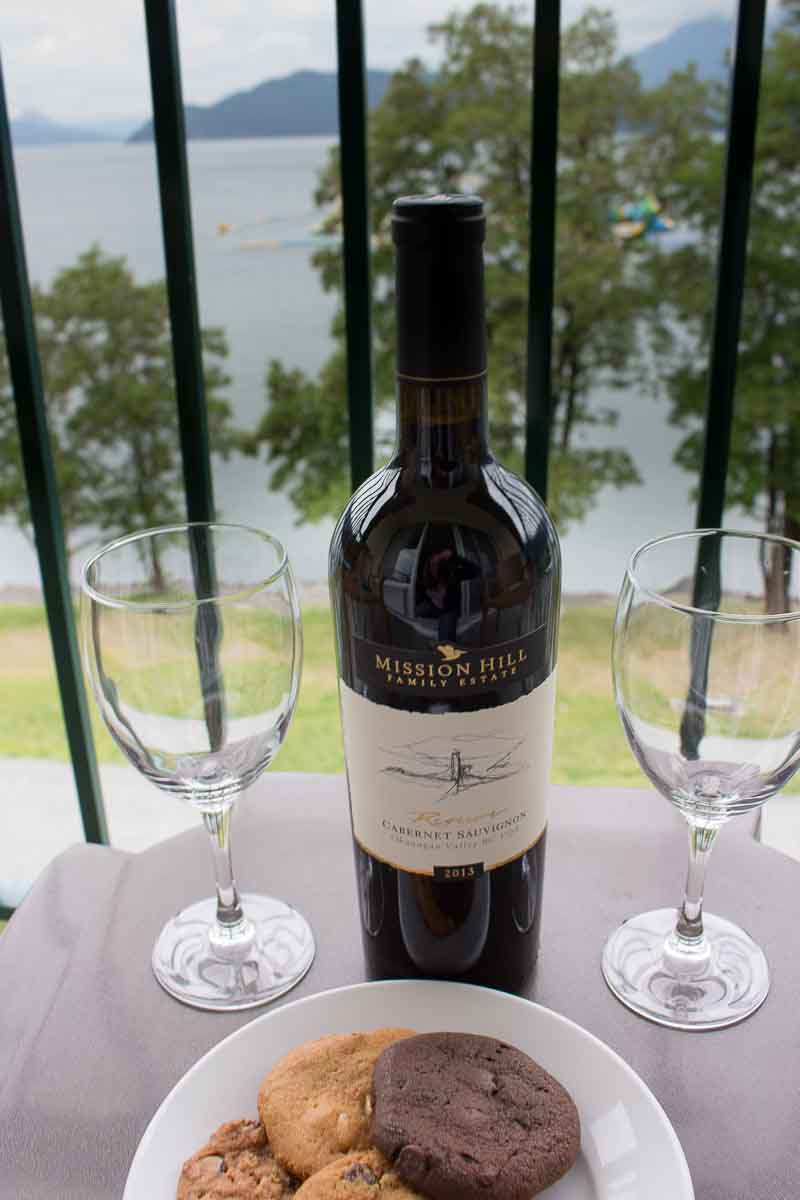 Five pools to splash in!
Harrison's hot mineral pools have drawn visitors since the Salish Coast Indians discovered their medicinal properties and rejuvenating effects. More recently, they've drawn famous guests such as Clark Gable, John Wayne, Michael Bublé, Robin Williams, and Liam Neeson.
Harrison Hot Springs Resort & Spa has five different mineral pools fed by the nearby hot springs. Each pool is kept at a different temperature from 28C /83F all the way up to 40C /104F year round. Outdoors you'll find the large family pool, a lap pool, and the adults-only pool. If you want out of the sun, there are also two indoor pools; the crescent shaped deep pool and the hot pool.
The Spa
A resort wouldn't be a true place to relax without a spa. You can choose from stone or deep tissue massage, a facial, or other treatments. There are even little princess manicures and pedicures for those under 13!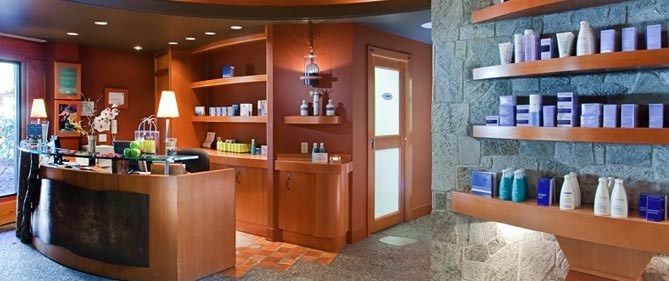 The gym
The state of the art, fully equipped gym is perfect if you're looking for a place to work out.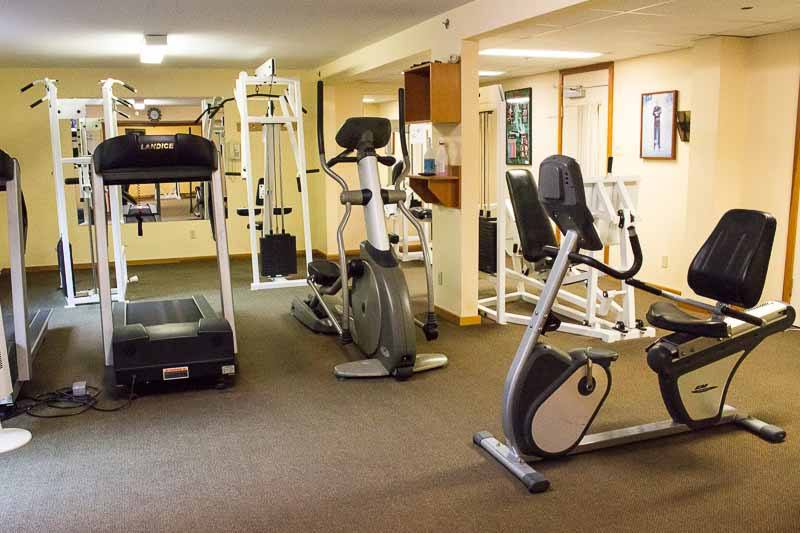 It's an affordable choice for Canadian travelers
With the high US dollar, many of us Canadians are looking for destinations where our Canadian currency will go farther. Staying within Canada has become a hot trend for Canadian travellers looking to save money while the Canadian dollar is weak.
Harrison Lake
We were completely happy playing in the pools and exploring the resort, but if you're looking for more activities, there's a lot to do and see near the resort, especially in summer.
The resort has a marina where you can take a fishing tour, rent jet skis, stand up paddle boards or kayaks, play with bumper boats, or even jump on a boat that will take you on a tour of beautiful Harrison Lake and get a closer glimpse of Echo Island.
There's also the huge Harrison Hot Springs Water Park right in front of the hotel that will make any kids day a complete hit.
Posh, luxurious bathrooms
Clean, spacious, and luxurious!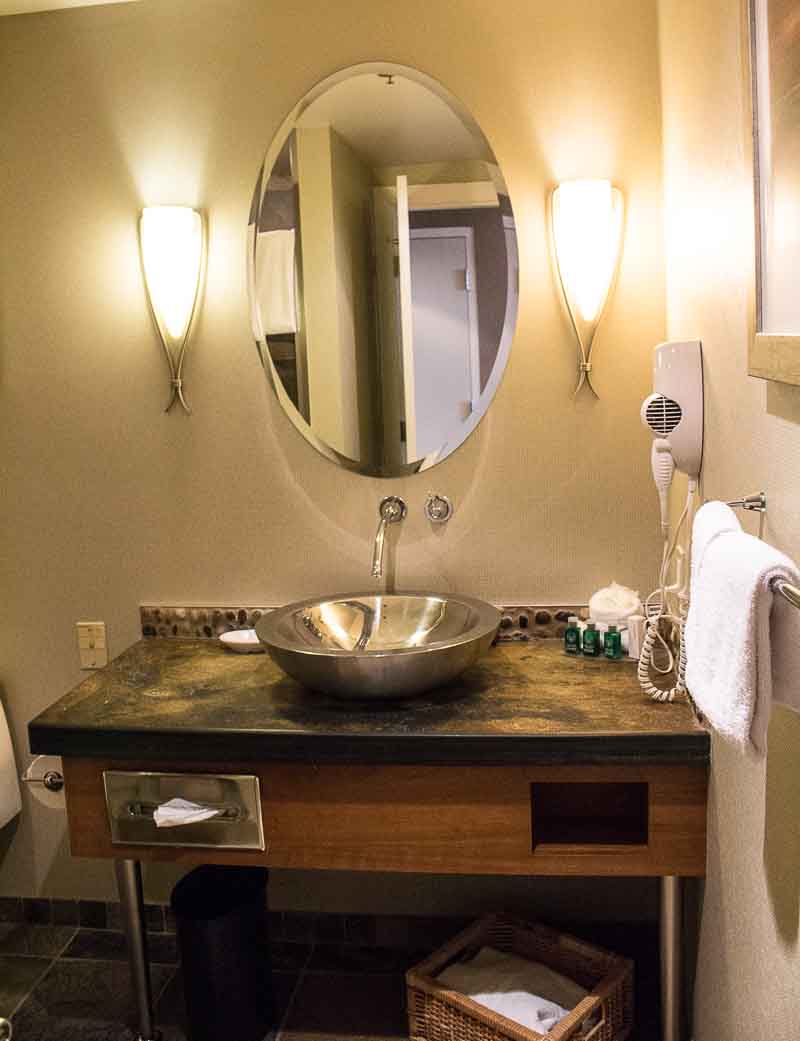 Harrison Hot Springs
The Harrison Hot Springs Resort is right on the main boulevard of the lovely mountain resort village of Harrison Hot Springs, where you can spend a day at the lakeside beach or at the warmer kid friendly Harrison Lagoon. With tons of pathways, ice cream stands and restaurants along the main thoroughfare, there's plenty to hold your interest year round.
It's close to Vancouver
Harrison Hot Springs is only an hour and a half (120 km/75 miles) east of Vancouver, only three hours north of Seattle and 2 1/2 hours from Kelowna or Kamloops.
Looking for a deal for the family?
Harrison Hot Springs Resort and Spa has seasonal family packages and discounts available. Check resort prices now.
Wondering what to read next?
We stayed as guests of the Harrison Hot Springs Resort and Spa. All opinions are our own.