We love our hot tubs.
There's something wonderfully relaxing about sliding your tired body into steaming water, leaning your head back, and breathing in crisp, clean mountain air.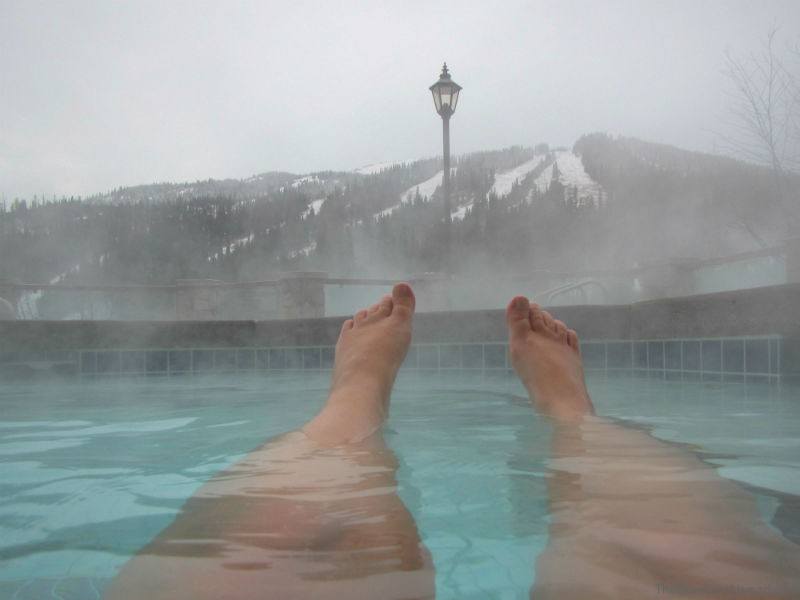 We were seriously in need of a getaway. We've been planning travel itineraries, booking rooms, and all the not-so fun things we need to do to prepare for a long trip.
So when we had a chance to visit the Delta Residences at Sun Peaks Resort we jumped at the chance.
While we were looking forward to browsing thorough Sun Peak's European style village, taking Cole snowboarding for the first time, and indulging in some quality chocolate and great restaurants (we'll have more on all that in an upcoming post), our first order of business was slipping into the Delta's wonderful hot pools.
And wonderful they were indeed.
The Delta has three hot tubs, plus a year-round heated outdoor pool. We made the rounds of all of the hot tubs and the pool at least three times.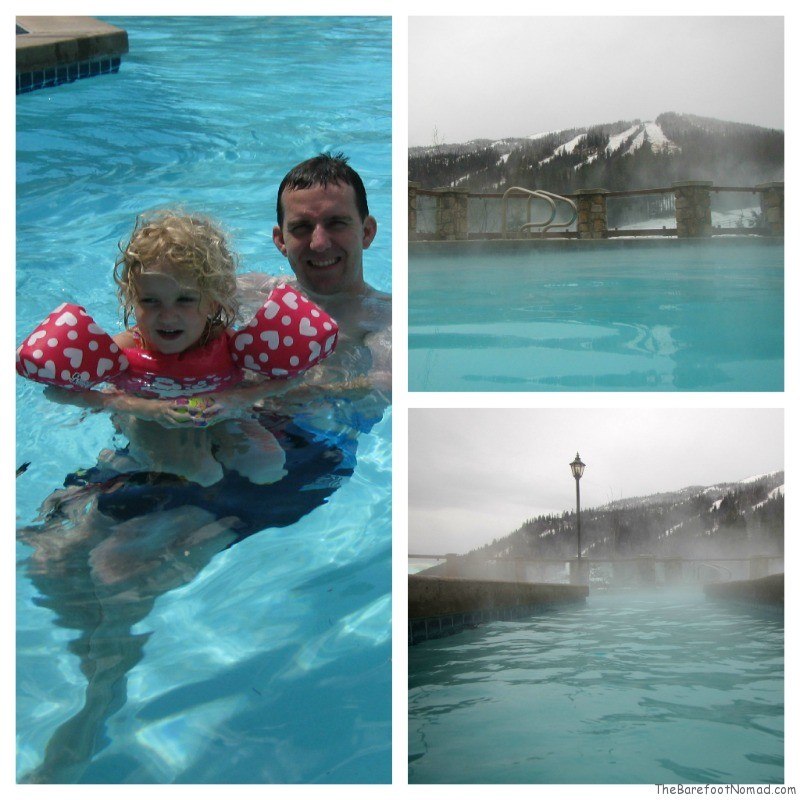 Cole even managed to practice swimming underwater in the outdoor pool, while Jordan and Charles floated around him.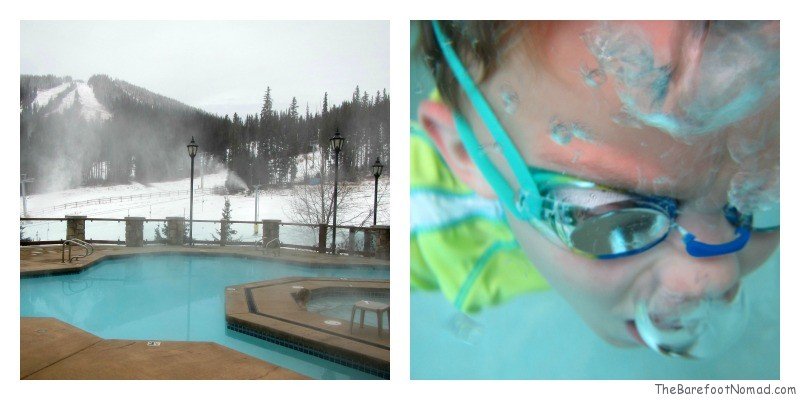 The Delta is perched in one of the best locations in Sun Peaks Ski Resort in the interior of British Columbia, Canada, right next to the ski hills and the day lodge. We loved lounging in the hot pools, watching the skiers and snowboarders glide by beside us.
When we finally had our fill of the hot pools, we paddled back, warm and relaxed, to our room at the Delta Residences. Actually, room is the wrong word. Suite is more accurate. I'm talking two bedrooms, a full gourmet kitchen, an ensuite bath the size of my first apartment and a full second bathroom.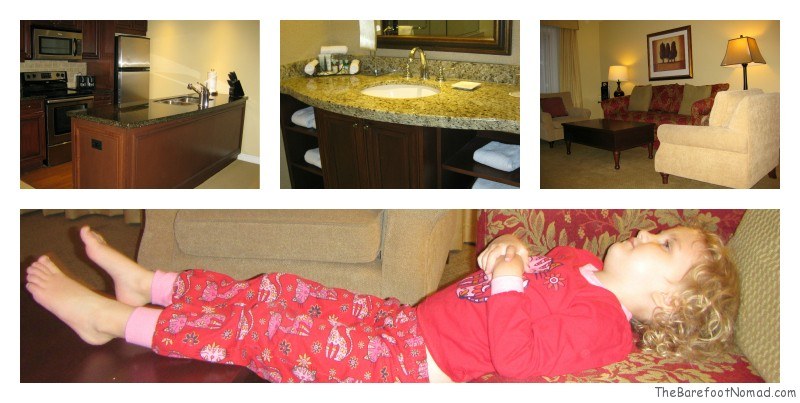 I only wish we had the time to stay for a couple more days so we could whip up a few meals in the gourmet kitchen.
Honestly, there's not a single thing in the Residences Suite that doesn't exude comfort and luxury. Ample, quality toiletries? Check. Thick, fluffy robes? Absolutely. A flat screen TV in each bedroom, plus one in the living room? But of course. The king size beds even sported my absolute favorite: soft, clean white duvets.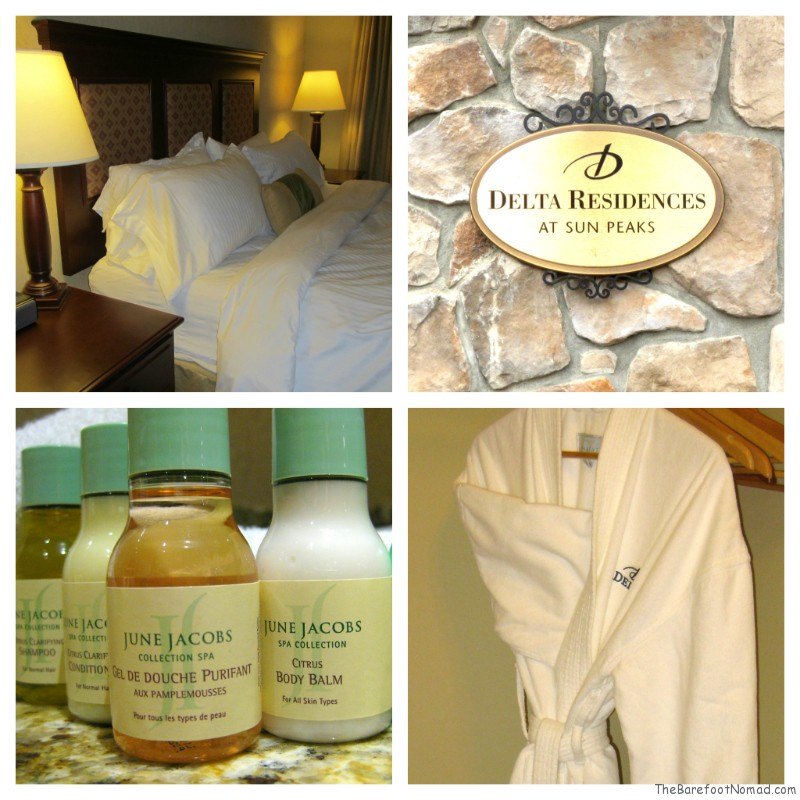 The beds even passed Cole's all important bounce test.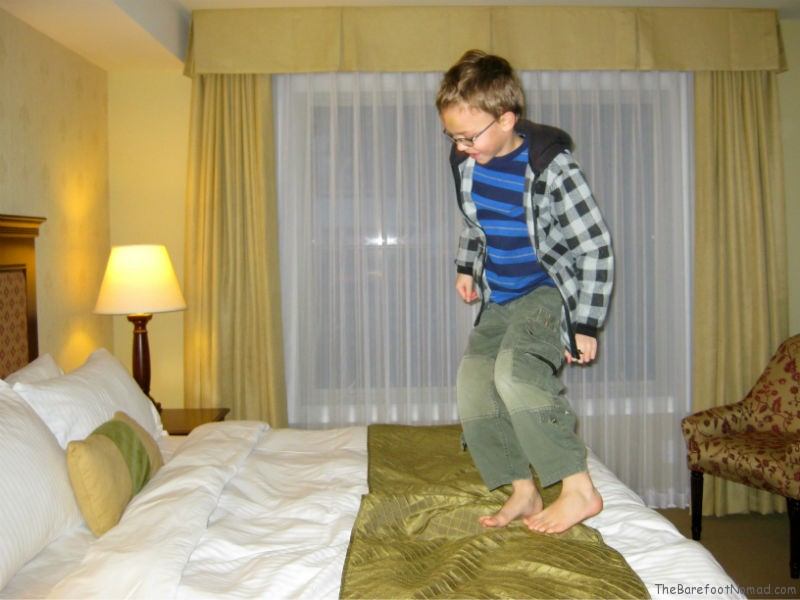 What didn't we like? A fairly stiff $1.35 fee for local calls and a $13 a night parking fee, though it does give you secured, underground parking. However, we have to give bonus points for the free, wired high speed Internet, which is one of the things we love in a hotel room,  though we would have loved to have a WiFi connection.
More Info
Location. The Delta Residences at Sun Peaks are located in Sun Peaks Village, in the interior of British Columbia.
Getting there. The nearest international airport is in Vancouver, with flights into nearby Kamloops offered by WestJet and Air Canada. Sun Peaks is a 40 minute drive from Kamloops.
Delta Sun Peaks. We stayed in the Delta Residences at Sun Peaks, which offers condo-style accommodation. The adjoining Delta Sun Peaks hotel offers hotel rooms.
Cost. Double rooms in the Delta Sun Peaks hotel usually start at about $179 in without discounts. Two bedroom suites at the Delta Residences start at about $420. Prices drop significantly in shoulder season and off season, and discounts are usually available. Check the Sun Peaks Resort web page  for accommodation deals and promotions. Delta Hotels also offers some great specials and promo codes.
The Delta Resort at Sun Peaks kindly provided our accommodation, but they didn't ask us to write a positive review, and they definitely they didn't ask the four of us to wallow in the hot tubs until our fingers and toes turned all pruney.