In this article, we talk about some of the best products to stay warm in cold weather and snow, plus we'll give you some of our best tips to stay warm outdoors in the winter.
Even though our winters can be cool here (that's one of the reasons we love to travel so much in winter), when we're home in Canada we still love to get out and about in the snow, whether it's stargazing in Jasper, Alberta or traveling in the winter. Being outdoors in the cold means that we need to do whatever we can to minimize getting chilled and uncomfortable, including wearing the right winter gear.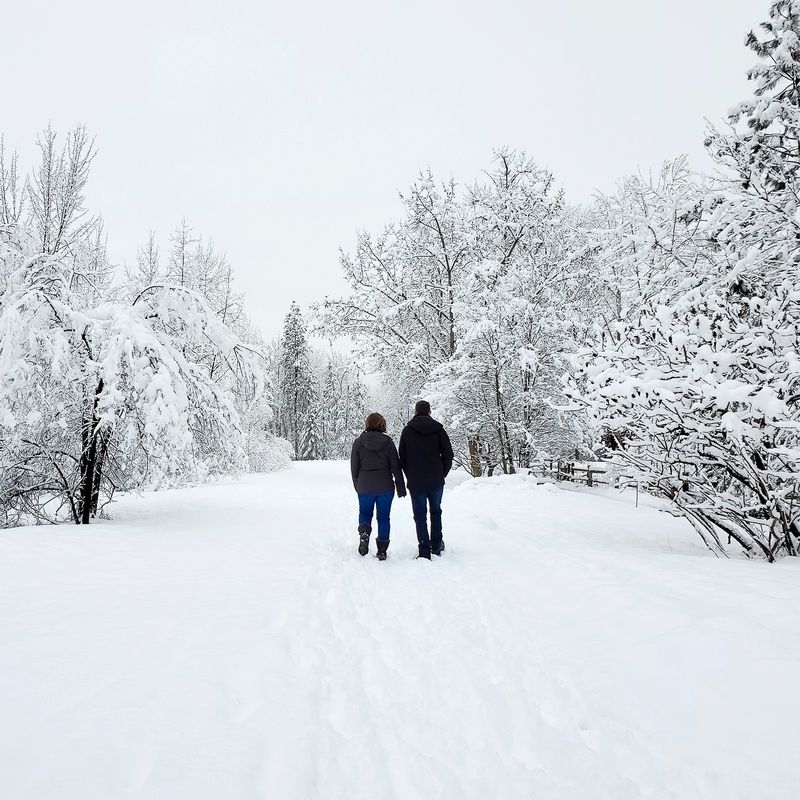 As Canadians, Charles and I know all about cold winter weather. Growing up, Charles lived near Winnipeg, Manitoba. Winnipeg is known to be the coldest major city in Canada with recorded lows pushing close to -40. That's so cold it's the same in Celsius or Fahrenheit!
Just how cold can it get Winnipeg? Well, while the thermometer might rarely show lower than -30, with windchill it can easily hit well into the -40's. Check out this video of The New Travel on YouTube throwing boiling water in the air with a -41 windchill.
I grew up near Calgary, Alberta, right on the edge of both the Rocky Mountains and the Canadian prairies, so it's safe to say that we're both well acquainted with blowing snow and freezing temperatures.
Today we live in the interior of British Columbia, which has one of Canada's warmest winter climates, but we can still get down to around -20 or -25 °C for a few days here and there every winter and we often head home for the Christmas holidays so we get to deal with their cooler temperatures as well.
Now just imagine the kind of clothing and gear you'll need to stay warm in Canada's winters, from the freezing temperatures you'll see in the prairies and the far North, to the milder winter temperatures of Vancouver and the rest of British Columbia.
How to Stay Warm When It's Cold Outside: Products we love
Here are some of our favorite products to help stay warm in the cold.
Heated Jackets
We just discovered heated jackets this year. Where have they been all our lives?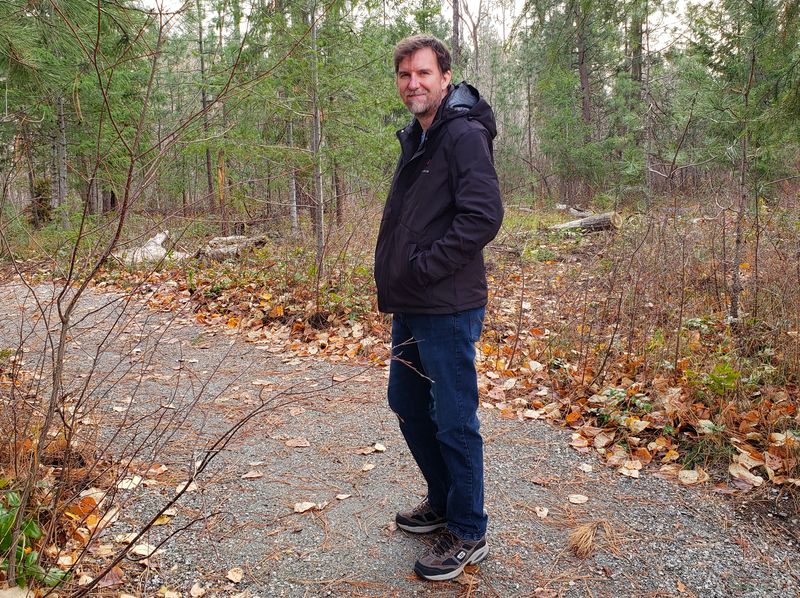 A heated jacket uses the electricity from a power bank tucked away in a pocket that runs along strips of carbon fibers that are spaced across the jacket, warming up the fibers. The strips of fibers are flexible enough to allow normal movement.
In the past month, we've been trying out a heated jacket from Venustas. Overall, we're really happy with how warm it keeps us at around 0 degrees Celsius (32 degrees Fahrenheit), but we'll have to wait for later in the winter to test our heated jacket in the colder months of January and February.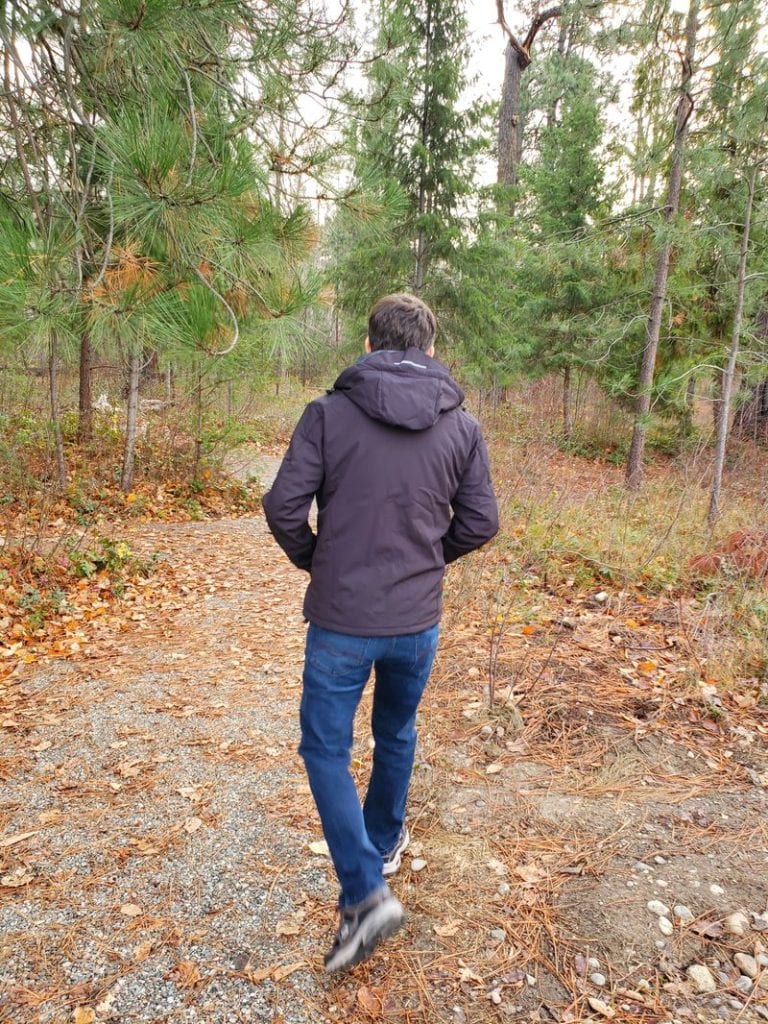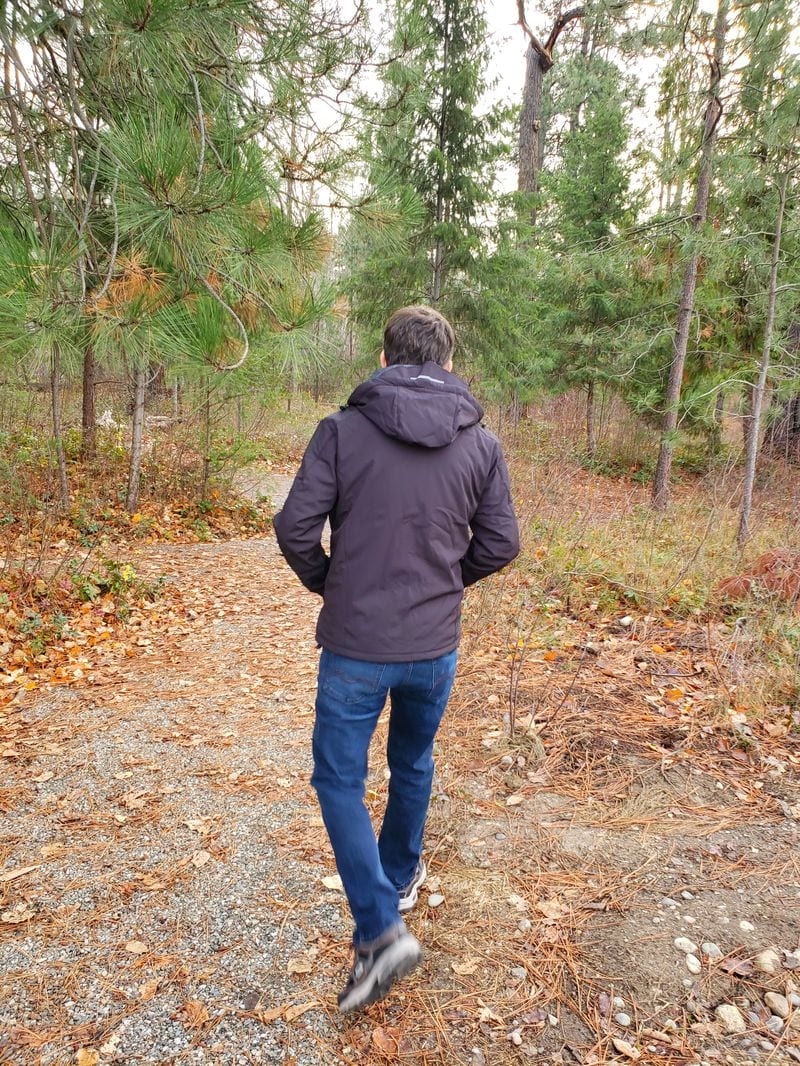 We tried out the Men's Heated Jacket 5V with Detachable Hood, in black in the men's medium size. It has a nice fitted design and is comfortable to wear. It has 3 levels of heat you engage with a cool looking colored LED button on the jacket to easily change temperatures while on the go.
Single Use, Air Activated Hand Warmers
Disposable handwarmers are fantastic for popping inside your gloves or a pocket if you're not moving around a lot. We keep a few of these in our car for emergencies, and keep some with our winter gear at all times.
These handwarmers were wonderful for keeping our fingers and toes toasty when sitting in a barely heated ice rink, while our kids were taking skating lessons.
Our top pick: Hot Hands Hand Warmers


Rechargeable Hand Warmers
If you blinked in the last few years you probably missed that rechargeable hand warmers have become a huge hit in northern climates.
Essentially, a rechargeable handwarmer is a battery bank that radiates heat into your hand or in a pocket. They can last up to 15 hours under ideal conditions, and it's a relatively affordable alternative that seems more environmentally friendly than disposable hand warmers.
Beskar rechargeable hand warmer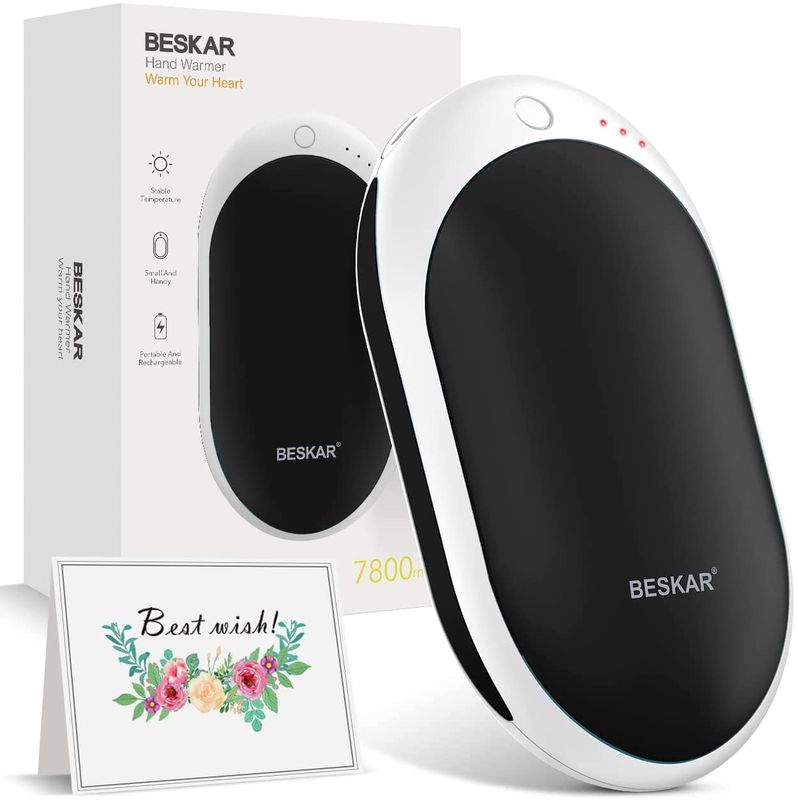 If you like the idea of battery operated rechargeable hand warmers or a heated jacket, well then you're in luck, because you can get battery operated heated touques (or beanies, for you in the USA and other non-Canadians), socks, mitts and probably even heated underwear at this point.
Base Layers and Long Underwear
Long gone are the days when base layers meant only heavy thick long underwear famously known for the flap in the bottom.
Today's base layers can be made of some pretty technical materials, or even quality, natural fibers like merino wool.
Wool is always a great choice as a warm base layer, since it dries easily and wicks moisture from the body. Since wool is anti-microbial and also resists smells, so you can even wear it multiple days.
When choosing a good base layer fabric outside of wool, it's important to make sure that it includes the following:
Breathability: The fabric should allow perspiration to escape, keeping you cool and comfortable and not damp or wet.
Lightweight – Easier to pack and carry and also helps keep you mobile whether walking, working or playing.
High wicking – The fabric needs to wicks moisture away from the skin, ideally keeping you dry and comfortable over the course of the day.
Quick drying – The faster the fabric dries, the quicker you can wear it again and the easier it is to wash while on the go.
Isothermic – Having densely packed fibres can help to retain heat & warmth without adding a lot of extra bulk.
Touques, Ear Muffs and Scarves
While the old wives tale that said we lose 80% of our heat through our head has been thoroughly debunked, it is true that once we're all covered up our head becomes our greatest weakness. The best way to remedy head heat loss in winter is to pick up a touque or a beanie, preferably something made out of wool or a warm, breathable fabric.
C.C Thick Cable Knit Faux fur fleece lined winter hat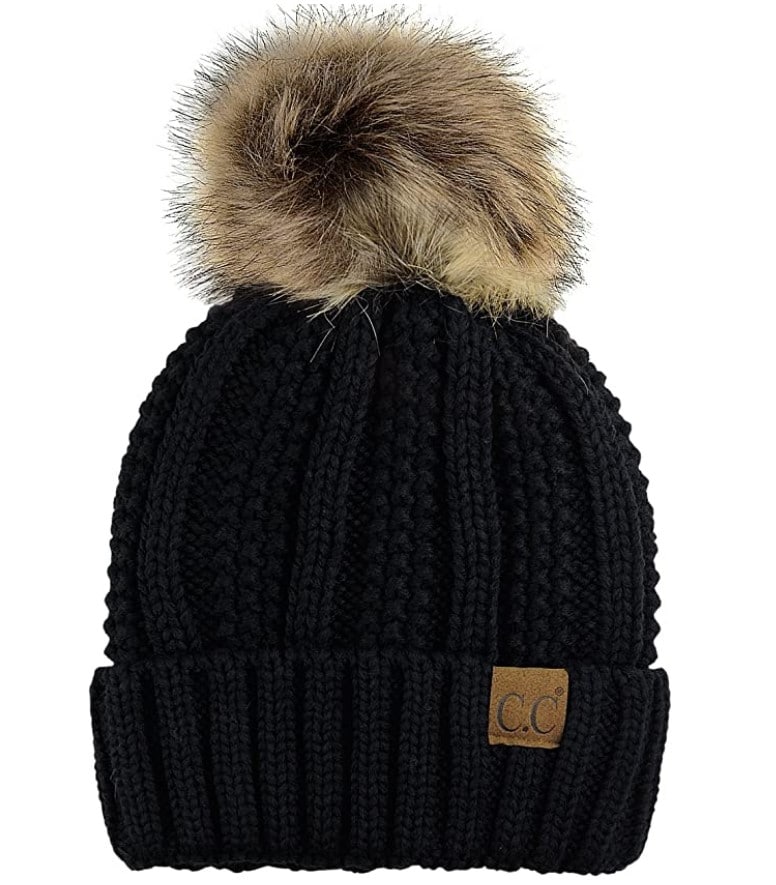 If you want to be really warm, grab a trapper hat. Every rural Canadian I've ever met has owned at least one trapper hat.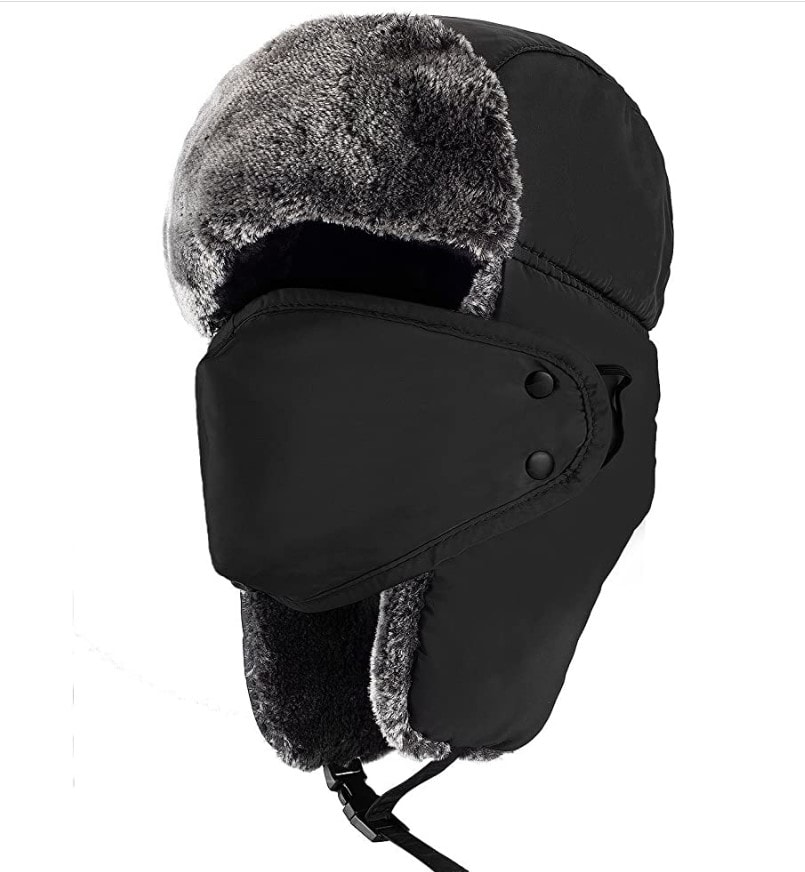 If you hate getting your hair messy but have cold sensitive ears, then a solid pair of ear muffs are a great investment. Unisex, lightweight and easy to pack, they're prefect to take on the go or leave in your car.
Metog Unisex Foldable Ear Warmers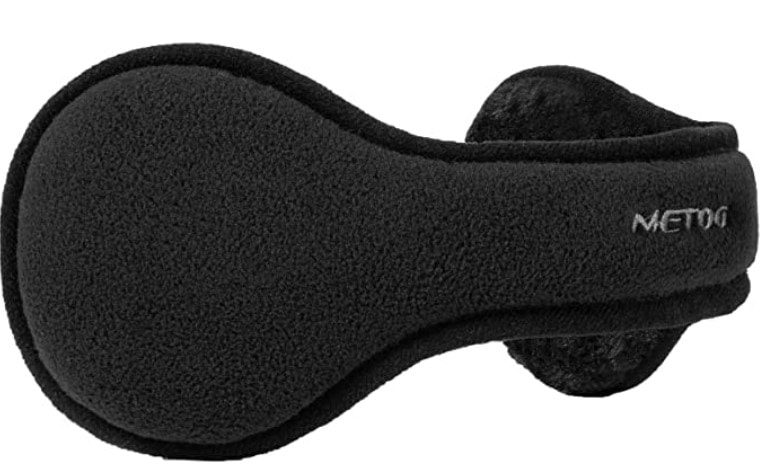 While scarves aren't as popular today as they once were, nothing beats the versatility of a warm scarf. From impromptu head covering to face shield to neck and sun protection the humble scarf can do it all and look good doing it. For winter, go with a heavier material and you won't have any complaints.
Winter boots
We've been long time fans of SOREL boots for extremely cold weather (-15 Celsius and under). Charles got a pair of SOREL's older style winter boots over 20 years ago. They've held up perfectly, and he wears them whenever it's very cold outside or he needs grip on icy walkways.
However, the only issue with the SOREL boots that he has is that they're quite heavy so they're not great for everyday wear. These SOREL Men's Glacier XT are very similar to those boots Charles bought 20 years ago, and still uses.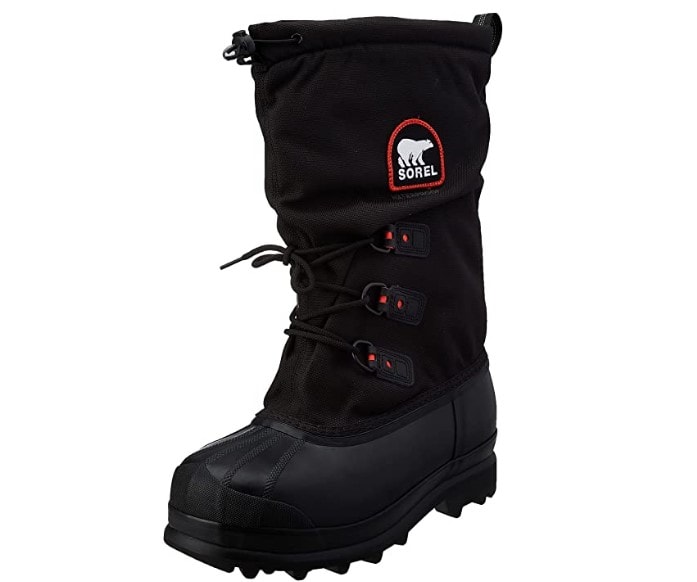 SOREL has some great new styles that are much more lightweight. I've been eyeing up these women's SOREL Tofino II boots for a while; they get great reviews.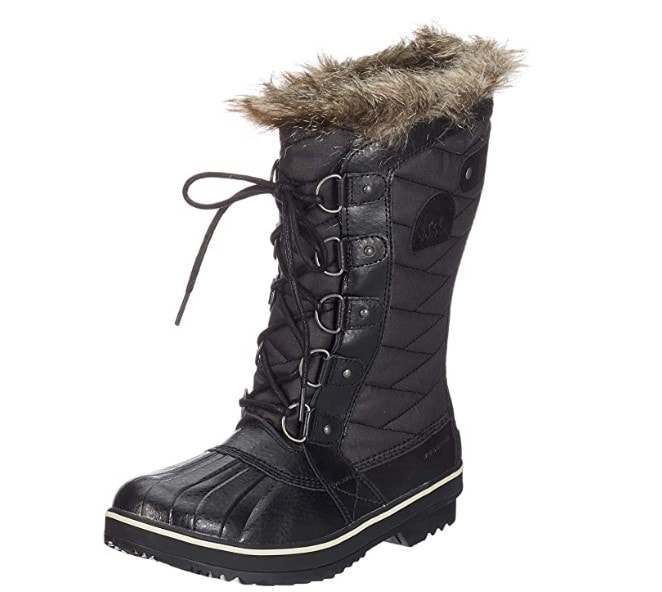 Our daughter really loves her Kamik Momentum winter boots.
She's been wearing them for a couple of years now, because they're a nice mix of warm and comfortable. She's found that they're perfect for our climate here in the interior of BC.
She's still growing, so she had a pair of white Kamik Momentums for a couple of years, and switched to a dark grey this year when she grew out of them. They have a plenty of other colors, including burgundy, blue, and red.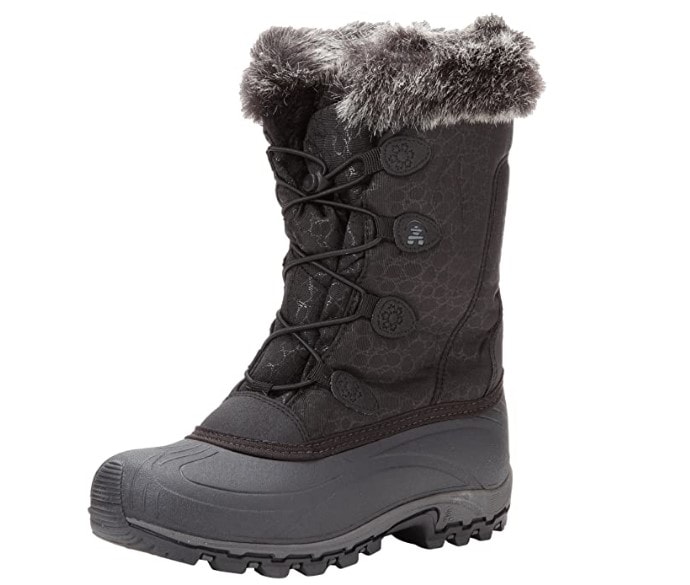 Wool blanket
We keep a wool blanket in our car at all times. In the summer, it's fantastic for impromptu picnics and sitting on the grass, and cool nights camping and sitting around the fire. In the winter, the wool blanket gives us an extra layer of warmth over our laps in hockey rinks and the kids will often pull it out on cool days in the backseat of our car, and it's a fantastic to have in case of emergency as well.
We've had our wool blanket so long that we've entirely forgotten where we picked it up. That said, you can pick up a perfectly good wool blanket for under $40. Wool's fantastic because it resists smells, and helps wick moisture from the body.
Our pick: The Arcturus Military Wool Blanket
Arcturus Military Wool Blanket is a nice size at 64″ x 88″, and weighs only 4.5 pounds. It comes in olive green, navy, charcoal grey, and a lighter military grey.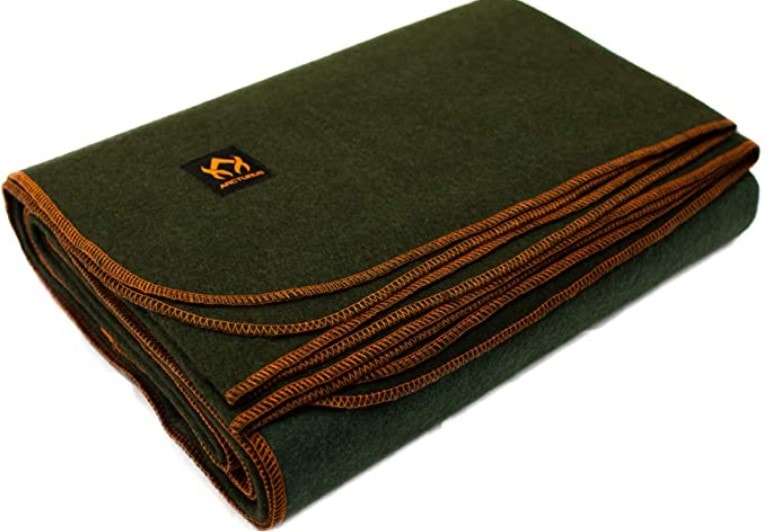 Like this article? Check out how to stay cool when it's warm outside for some fun summer tips.