Calgary's always been a special place for me, so it makes sense that I should share some of the things to do in Calgary with kids that we love.
I grew up on a farm, one long, dusty pickup ride from the city. Calgary is where Charles and I met, where our kids were born and it was home for a very long time.
Somehow, I haven't shared my affection for the city here before. However, as we travel more and more, I've started to see my old home city through new eyes, and I thought I'd take a little time and introduce you to a few of the fun family activities in Calgary that we all love.
Things to do in Calgary with kids
Here they are, our favorite family activities in Calgary.
The Calgary Stampede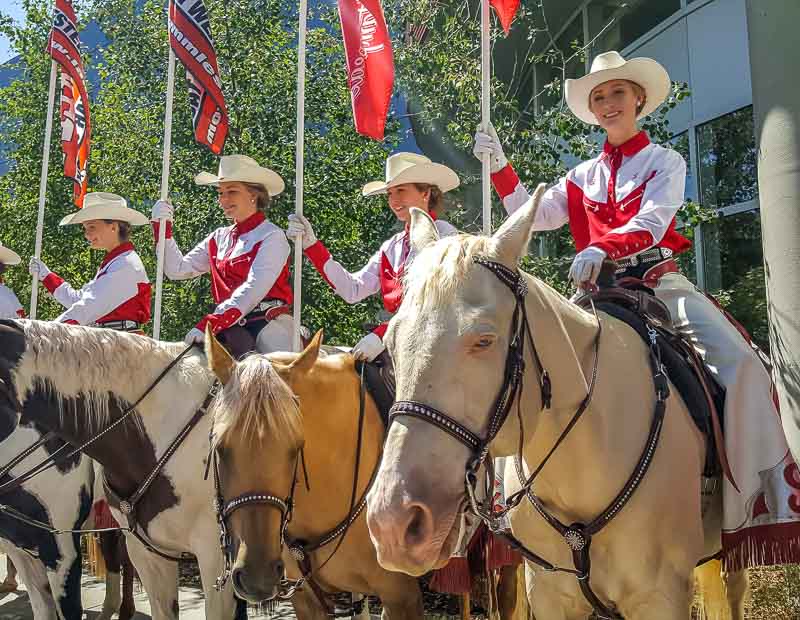 As a native Albertan, I've been to the Calgary Stampede probably dozens of times. It's the epitome of family fun in Calgary, and definitely worth the visit if you're in town in July.
Little kids may find the Stampede grandstand show a bit long, but they'll love the midway, and all of the delicious food stands on the Stampede grounds. There's also always a petting zoo on site, so be sure to take that in.
Calgary Zoo
Still wondering what to do in Calgary with kids? The Calgary Zoo is always a delight, whenever we visit with the kids.
There's a lot to see, including the adorable penguin walk at 11:00 am every day in the winter, when you can see the king penguins up close on zoo grounds.
There are plenty of special activities, including a panda breakfast where you can get an exclusive viewing of the pandas before the zoo opens. There are also kids camps, school visits, and sleepovers.
Wear comfortable shoes, as this is a large zoo, with large enclosures and a lot of walking involved.
Calaway Park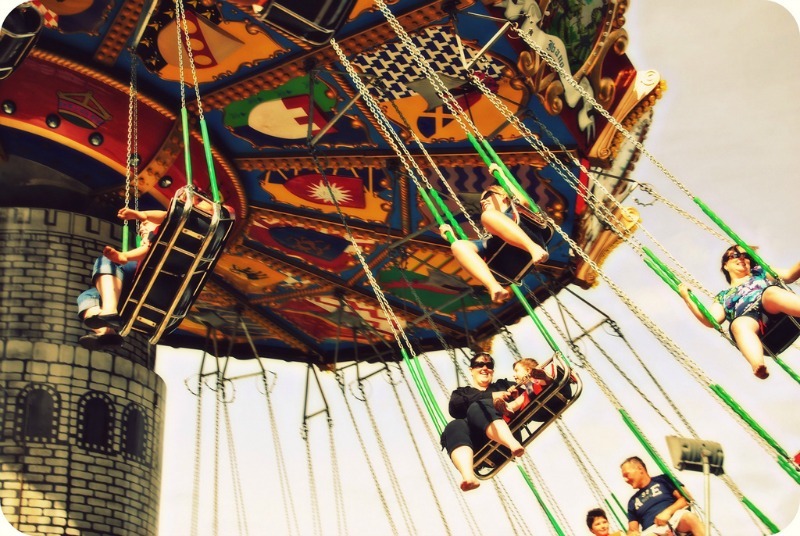 Calaway Park is a Calgary institution with families.
Tucked away west of the city and well past Canada Olympic Park, Calaway Park has a killer view of the Rocky Mountains to the far west.
I can remember visiting Calaway as a kid, and getting deliriously happy, sick and dizzy all at once on some of their bigger rides. The tagline these days is "This is the moment they learn that gravity is the funnest toy on the planet" and it fits.
The Pfanntastic Pannenkoek Haus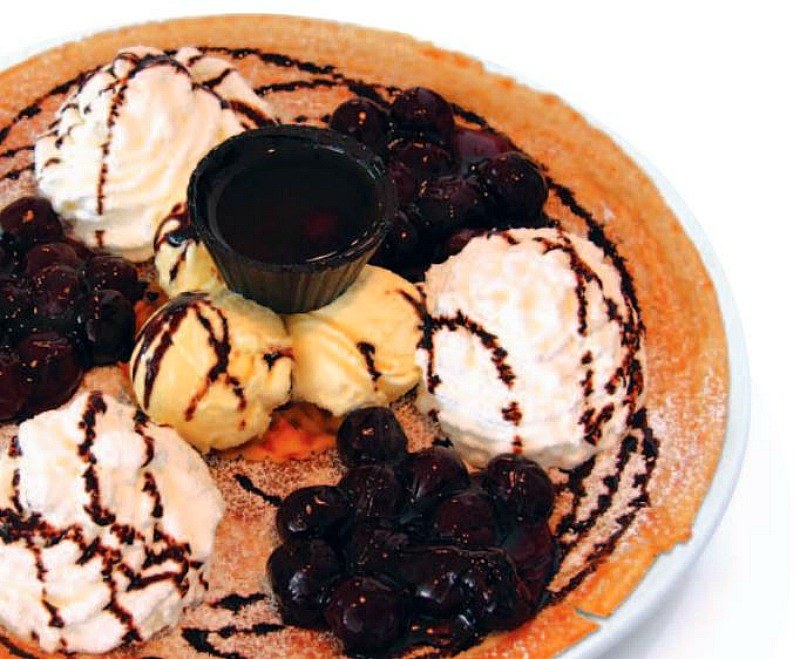 Why, in a city known for its famous AAA Alberta Beef, would I choose a Dutch Pancake House as my favorite place to eat?
Well first, it's delicious, second, the kids love eating here, and third, it's a family tradition of ours.
The most important reason I keep coming back to the Pfanntastic Pannenkoek Haus is the food of course, which is authentic and tasty. Over the years, we've probably been here dozens of times. The last time we went, after a year's absence, they still remembered us, and even remembered our favorite order.
If you've never had a Dutch pannenkoek, they're more like a thin, huge crepe than a traditional pancake. They come in savory versions, where delicious fillings like cheese, onion and bacon are baked in, and sweet versions, where fruit is served warm on top of the pannenkoek.
Our favorite savory is the potato, onion and cheese, where they manage to bake the pannenkoek so the onions are caramelized sweet goodness inside. It's served with sour cream and when you order it split for two (that way you can share one savoury and one sweet for dessert) you each get a little bowl of it to dip into on the side. The Saskatoon berry and whipped cream is our go-to sweet treat however most people rave about the Black Forest with cherries panenkoek.
Calgary's Plus 15
Even if you've visited Calgary's bustling downtown, you probably didn't even know the Plus 15 existed.
The Plus 15 are a series of walkways, all a floor above street level, that interconnect Calgary's many office towers, the Scotia Centre Mall, stephen Avenue Mall and even the Calgary Tower. You can see the walkways, enclosed by glass, running between most buildings downtown.
When Calgary is in the grip of a winter chill, I've always enjoyed taking the kids for a walk through the Plus 15.
It's a fantastic way to navigate downtown in the winter with the family without ever getting a chill, and well worth getting to know because they connect some of the City's best downtown attractions, restaurants, and shopping.
I spent countless hours walking the Plus 15 when I worked in corporate Calgary. You'll find a handy map of the +15 system here.
Kananaskis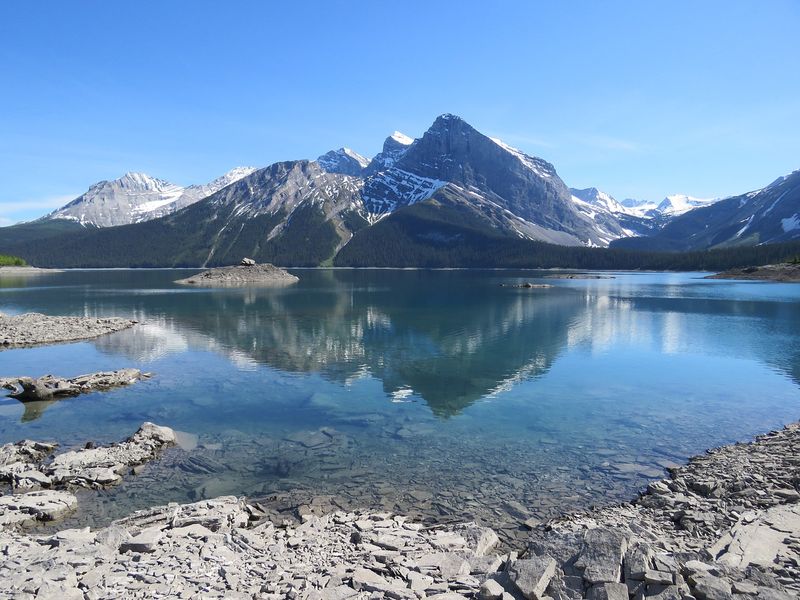 thing
Kananaskis country used to be every Calgarian's little secret. While the rest of the world spent their vacation time nearby in beautiful Banff, we Calgarian families would head out to the wilds of Kananaskis for weekend hiking and camping.
K-country is a little more well known these days, but it's still a fantastic place to explore the Rocky Mountains and only a 45 minute drive from Calgary proper. Kananaskis is a network of three wild, gorgeous mountain parks with 4,000 sq. km.
Science World at TELUS World of Science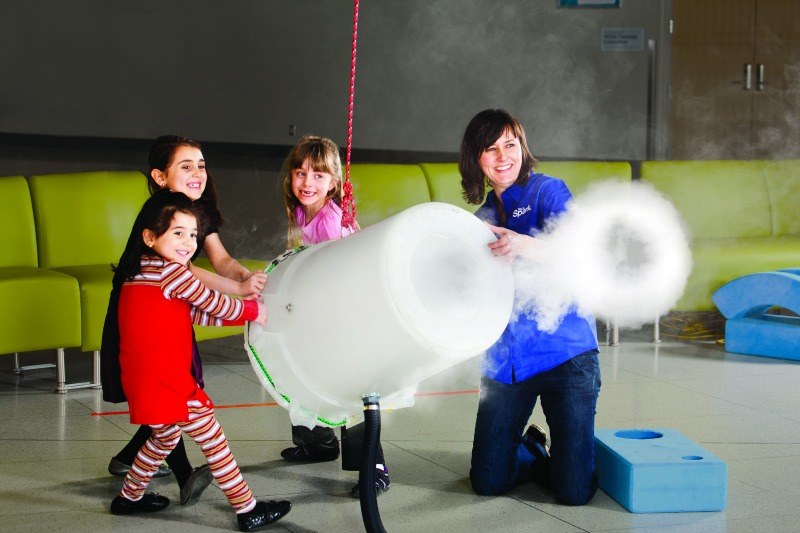 The Telus SPARK Science Centre Science World is an impressive 153,000 square foot ode to all things nerdy and good in my list.
Here's what Science World has to offer: over one hundred hands-on exhibits, four exhibit galleries, plus one travelling exhibition gallery, an expanded and enhanced Creative Kids Museum, Calgary's only HD digital Dome Theatre, a new Presentation Theatre and Learning Centre, a 10,000 square-foot atrium, a four-acre outdoor park, and so much more.
The next time we have an afternoon to spare in Calgary, I guarantee you'll find us at the science center getting our nerd on with the kids.
Stephen Avenue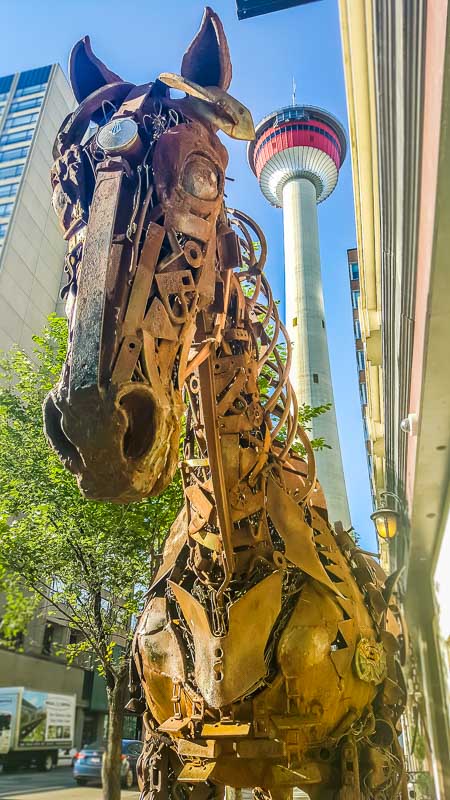 I've always loved walking down Stephen Avenue (8th Avenue) downtown, one of Calgary's best pedestrian streets. It's a fantastic place for kids to roam, and to people watch or grab a bite to eat.
If you're a shopper, there are some great stores along Stephen Ave, many of them trendy boutique shops.
Make sure you check out the the steel "Trees" sculpture while you're there.th
Floating down the Bow River
The Bow cuts through Calgary's downtown, and is fed by the clear waters of the Rocky Mountains. It's a fast flowing and cool mountain river.
On a hot summer day, you'll see families and friends tubing down in droves, and on quiet mornings you'll find fly fishermen casting lines offshore just west of downtown.
That said, be aware the Bow is a fast moving river, cold even in summer months, and you could end up in big trouble if you fall off your raft or inner tube.
You must wear a life preserver while floating on the river. The City of Calgary states "Failure to comply is ticketed offence, which entails a mandatory court appearance and up to $500 in fines." Alcohol isn't permitted on the river, either.
You can rent rafts at a few places in town, including the incredibly well equipped Outdoor Centre at the University of Calgary.
More in Calgary
After spending well over 30 years in and around Calgary, that's just a taste of what we love about the city. There's a lot more to check out (in fact, we could probably write a pretty long guidebook about it!), and a lot more things to do in Calgary, from the Calgary Tower, Heritage Park, and the amazing GlobalFest fireworks shows, to a lot of other little local secrets we discovered through the years.
You can find out more about Calgary through Tourism Calgary's website, or follow them on Facebook or Twitter.
Bow River photo courtesy Tourism Calgary.
Day trips from Calgary
I wouldn't feel right talking about visiting Calgary without mentioning a couple of my favorite day trips from the city.
Royal Tyrrell Museum of Palaeontology
Both the kids and I adore the Royal Tyrrell Museum of Palaeontology, which is absolutely world class, and great fun to visit.
I worked there one summer helping paleontologist Phil Currie (who I'm sure doesn't remember at all, it was so long ago), and I have great memories of being allowed to see the collections in back, and watch scientists at work cataloging, photographing, and preparing specimens.
Highly recommended!
The Royal Tyrrell Museum of Palaeontology is located about an hour and a half's drive east of Calgary in Drumheller, Alberta.
Dinosaur Provincial Park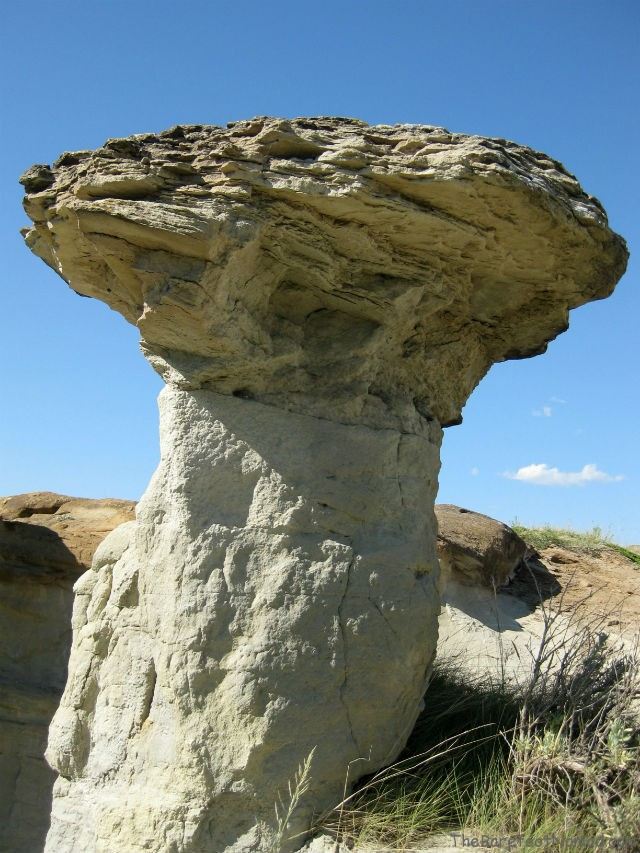 If you're feeling like a longer road trip the World Heritage Site at Dinosaur Provincial Park is well worth a visit as well.
It's about two and a half hours to the east of Calgary, near the town of Brooks.
The kids will have a blast roaming the grounds, and there are even opportunities to join in on a dig with working scientists.
Banff National Park
Banff National Park is about and hour and a half west of Calgary, and a great place for fun with the kids.
The busy town site is in a stunning natural setting, and a lot of fun to wander around it.
Make sure you stop by Moraine lake, which is otherworldly shade of aquamarine, dip in the Upper Hot Springs near the town, take a gondola ride, and check out Johnston Canyon.
Jasper National Park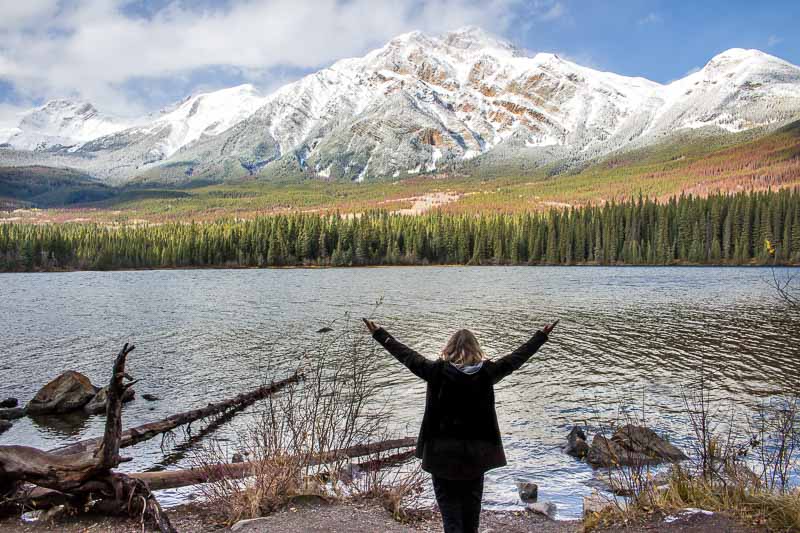 Jasper National Park, like Banff, is truly stunning. The town itself is much smaller than Banff, so it's much quieter and serene.
Jasper is a truly special place, with the northern lights known to make a regular appearance, stunning mountain and lake views, plenty of wildlife, and great food and drink.
I was lucky enough to visit Jasper during the Jasper Dark Sky Festival on my last trip! The next time I visit I'm going to take the kids – they would love it!
The Dark Sky Festival is usually held over two weekends in October, and it's packed with events, speakers and activities that feature science, space and conservation.
Past speakers have included George Takei (best known as Sulu from the original Star Trek TV series), Canadian astronaut Chris Hadfield (check out his informative and entertaining Facebook account here), plus Kari Byron, Grant Imahara, and Tory Belleci (former co-hosts of Discovery Channel's hit show Mythbusters).
Jasper is quite the trek from Calgary. It's almost a five hour drive to the northwest.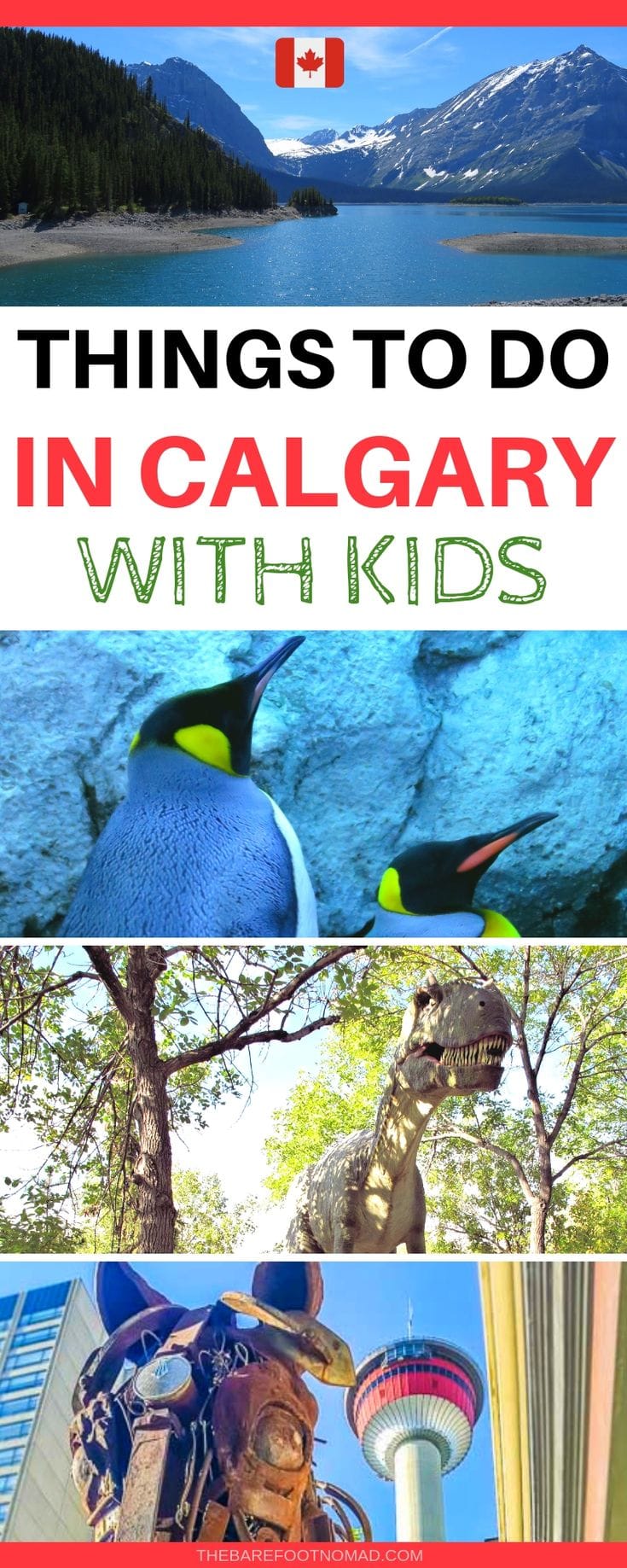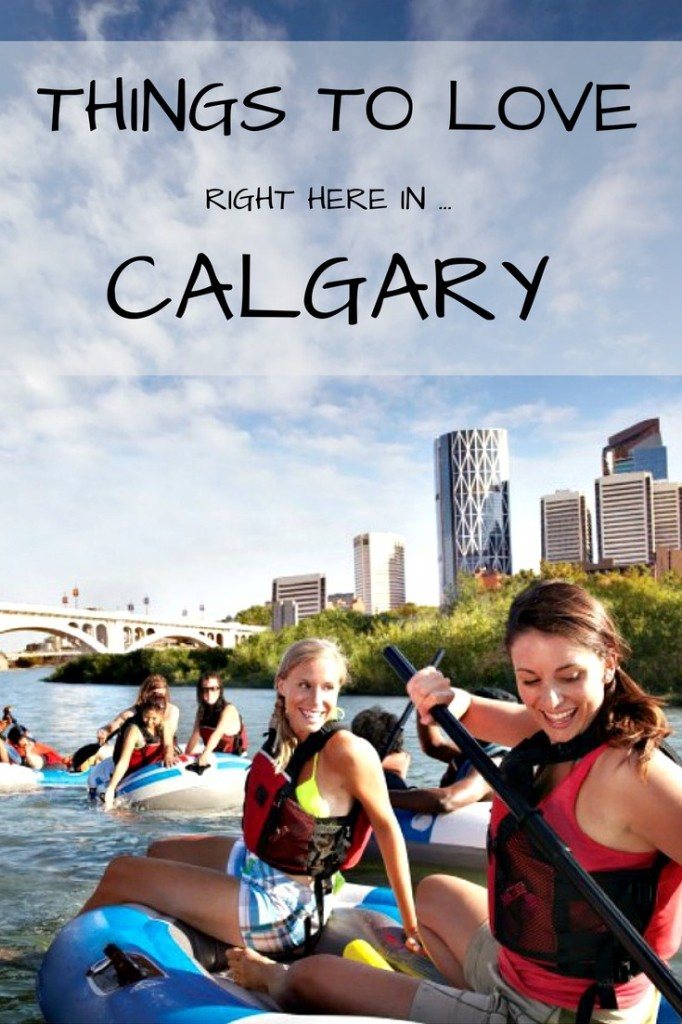 Have you ever been to Calgary? What are your favorite Calgary kids activities? Let us know!