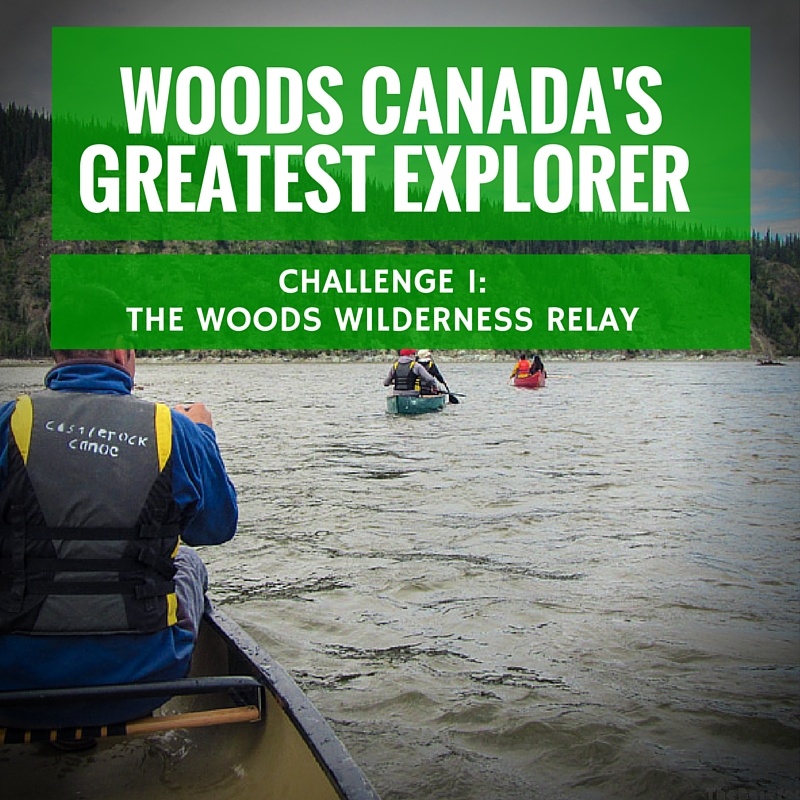 Canada is a country built on exploration and adventure.
Canada's geography has everything from prairies, forests, deserts, the Arctic tundra and the Canadian Shield, to the rugged peaks of the Canadian Rockies, all surrounded by the world's longest coastline. It's no secret that this is terrain that's challenged explorers for hundreds of years.
As Canadians ourselves, we're lucky enough to have had many chances to explore Canada's great wilderness.
We've had our share of outdoor adventures, from canoeing down the mighty Yukon River, to boating in Ontario's Lake of the Woods, to camping and hiking in the Rockies, to kayaking along the coast of British Columbia. No matter where you are in Canada, there's adventure waiting around each corner. Like many Canadians, we know firsthand that Canada is a beautiful, wild, and sometimes challenging, place.
In a country full of people like us who kayak, hike, mountain bike and climb mountains, what would it take to earn the title of Canada's greatest explorer? Quite a lot, I think.
Woods Canada's Greatest Explorer
The Woods Canada's Greatest Explorer challenge aims to find Canada's best explorer. The challenge pits 12 highly skilled Canadian outdoor adventurers, chosen by Canadians, against each other in a series of epic outdoor challenges built to test their outdoors skills and knowledge. The challenges can be physical, skillful or artistic outdoor challenges, all held in undisclosed locations across Canada.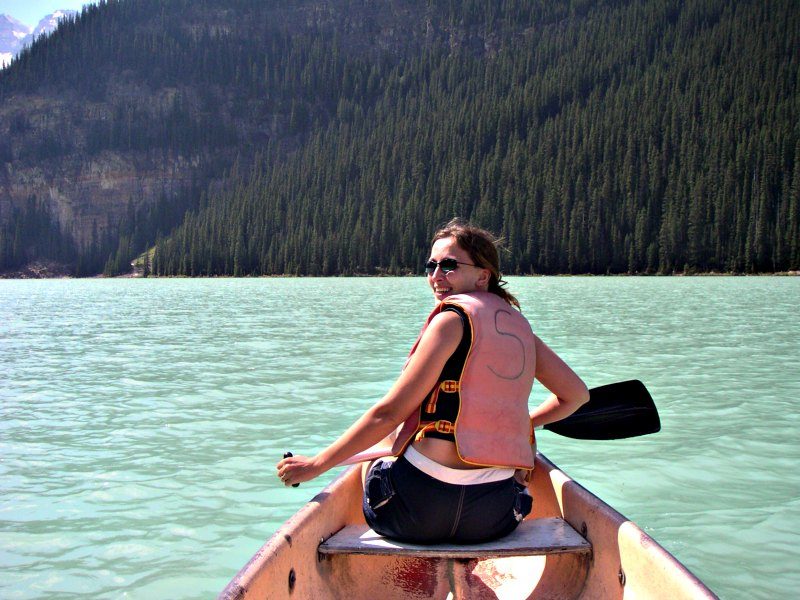 Each challenge is revealed to the participants on the day it's performed, and losing contestants are eliminated after each challenge. Challenges start airing on June 10, 2016.
The winner gets the title of Woods Canada's Greatest Explorer (WCGE) and a $25,000 grand prize.
Who's racing?
You can check out the contestants and pick your favorite here.
Beyond having exceptional outdoors skills and knowledge, the winner must also embody the values, personality and emotional benefits of the Woods brand.
We're thrilled to be partnering with Woods Canada to introduce you to the very first challenge: Challenge 1 -The Woods Wilderness Relay.
Challenge 1: The Woods Wilderness Relay
The wilderness relay took place at MacDonald Lake, Ontario, in the Haliburton Forest Reserve, and had three parts: a 17 km mountain bike ride, a 10 km run, and a 9 km canoe race with portage.
To put the wilderness relay in perspective, a standard Olympic triathlon is a 10 km run, a 1.5 kilometers swim, and a 40 km bike ride.
Having had the dubious pleasure of portaging a 50 lb. (24 kg) canoe once or twice, I can tell you that it can be a struggle simply to portage a canoe across a parking lot to the lake. I can't imagine having to portage and paddle, in addition doing a triathlon-like run and bike ride.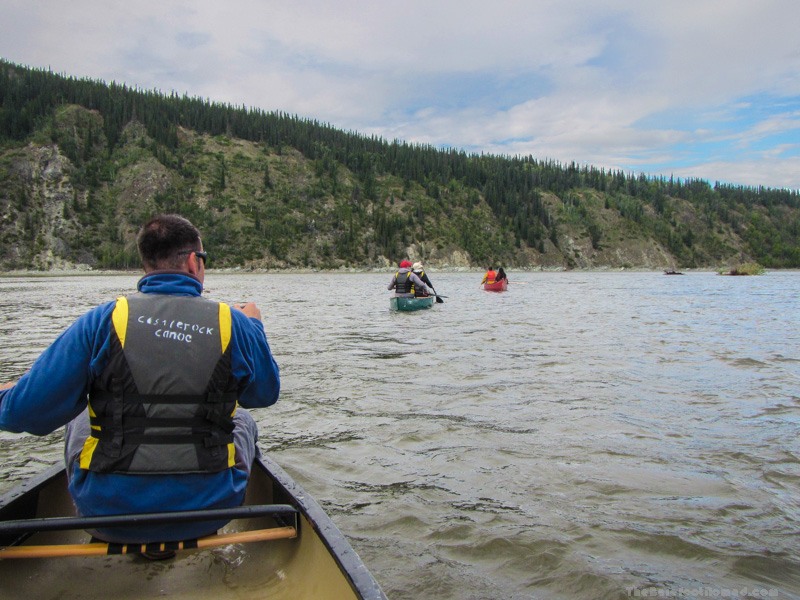 I am, however, a bit envious of the gear that the racers have (and we Barefoot Nomads love our outdoor gear). They need excellent outdoor equipment to stay hydrated and dry, like this 2L Woods Hydration Pack with a double diamond rip-stop construction and padded air mesh back.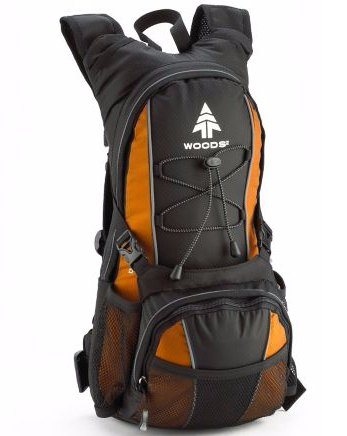 The 12 contestants were randomly divided into six teams of two contestants, and raced as a team. The run and the bike were treated as a relay, with each member performing one of the two events. The canoe race was completed as a pair. Both competitors canoed to the end of the course together, and the team that crossed the finish line first, won!
Local Expert: Sean Ruppel
Expert judges will be used for all the Woods Canada's Greatest Explorer challenges. Sean Ruppel was the expert for Challenge 1: The Woods Wilderness Relay.
Superfly Racing was founded in 2000 and Sean Ruppel and his team manage a large series of trail and mountain bike challenges including the Ontario Cup Series, 24 Hours of Summer, Solstice Challenge, Albion Fat Bike Festival. Superfly are also professional trail builders who routinely build trails for adventure racing events in Ontario. Sean has also run numerous events at the Haliburton Nature Reserve and knows the race location intimately.
How do I watch the challenge?
Just head on over to the Woods Canada's Greatest Explorer competition at WoodsExplorer.ca to find out more.
Let us know which of the 12 contestants you'll be cheering on!