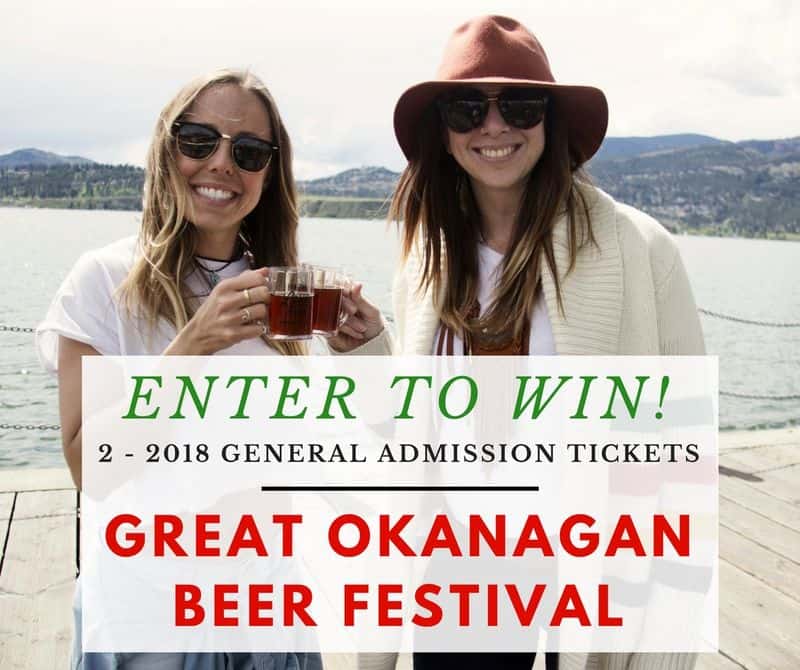 Love beer, cider, great food and awesome music?
Feel like hanging out by a beautiful mountain lake in British Columbia for a nice afternoon in May?
Then this is the contest for you!
The contest is closed! Congrats to Harmonie, who just won two general admission tickets to the Great Okanagan Beer Festival in sunny Kelowna!

If you don't have tickets yet, hurry up, you can still grab them here! https://gibbonswhistler.com/festivals-events/great-okanagan-beer-festival/tickets/
The Great Okanagan Beer Festival is back in our gorgeous home base of Kelowna, BC, Canada from May 10th to 12th 2018! It's hosted by the fun folks at Gibbons Whistler, founders of the insanely popular Whistler Village Beer Festival.
In addition to hundreds of world class wineries, Kelowna and the Okanagan Valley are becoming a top notch destination for beer lovers as well. There's already tons of fun things to do in Kelowna with the family but the Great Okanagan Spring Festival is a festival for the above majority age crowd.
You'll find some of our local favorite breweries and restaurants at the Festival, like the Train Station Pub, Grimm's Fine Foods, BNA Brewing, Tree Brewing, Freddy's Brewpub, Okanagan Spring, Boundary Brewing Company, BC Tree Fruits Cider Co., Wards Hard Cider, plus plenty of other great craft beer and cider brewers from all across Canada.
The Great Okanagan Beer Festival main tasting event is on May 12th, and they've invited us to cover the main event at Waterfront Park, as well as some of the fun extracurricular events happening around town leading up to the main event.
It's our first year at the GOBF, and we're pretty excited to take in all the fun (plus all that tasty food, beer and cider!).
Love your beer? Do like us and check out a Kelowna Craft Brewery tour in the days leading up to the Festival, and follow along on Twitter and Instagram stories to check out our Pregame Brunch from Grimm's Fine Foods starting at 11:00 am May 12th at the the Train Station Pub.
The GOBF features 70 breweries, plus 140 varieties of craft beer and cider, and plenty of tasty food trucks, games and more. There are also four live bands for the May 12 main event, plus a DJ.
We're especially excited as they've given us two general admission tickets to give away!
Buy your GOBF tickets here now!
Want to learn more about the GOBF? Check out this article from Murissa at the Wanderful Traveler (another awesome Okanagan-based blogger), the FAQ for the GOBF, or the video below.
Enter now for your chance to win two general admission tickets to the May 12th main event!
The contest is open to legal residents of Canada, excluding Quebec, who have reached the age of majority in British Columbia, and ends May 05, 2018. See the entry form for terms and conditions. Absolutely no minors are permitted within the grounds.
So how do you enter? It's easy.
See the contest widget below? To start, all you have to do is to enter your email or log in via Facebook!
Follow the Gibbons Whistler Facebook page for up to date announcements on all the GOBF fun!
What's included in each ticket (remember you could win TWO tickets!):
Official GOBF sampling mug
3 beer tokens
Live music
Access to 60 breweries and 120+ beer varieties
Access to food vendors and exhibitors
A rad time with thousands of festival-goers on the stunning Okanagan Lake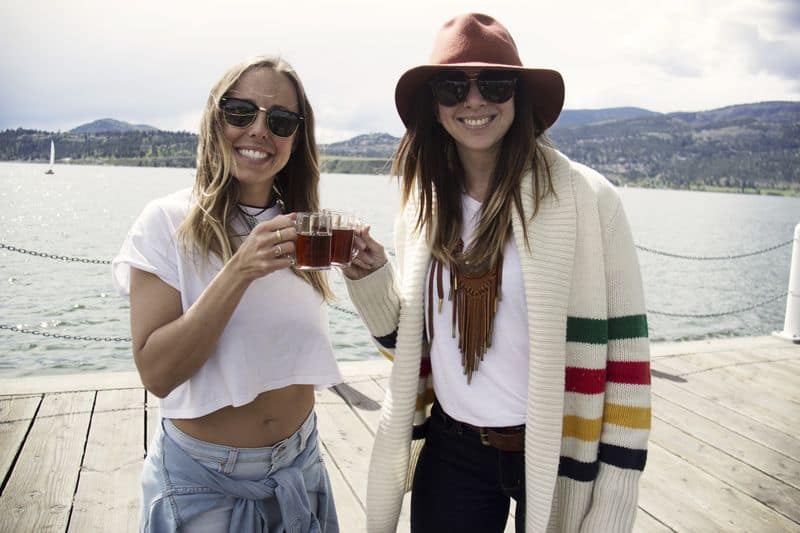 The Barefoot Nomad is not responsible for prize fulfillment.