Sorry all! The contest is over. Stay tuned for our next big giveaway!
And the winner is…….. Edmund Szeto.
Congratulations Edmund and we hope you have a great stay wherever you happen to be!
With Valentine's Day just around the corner, we're thrilled to give you a chance to win 200 Euros in accommodation (that's around a whopping $270 USD!) with either HostelBookers.com or Hostelworld.com.
We found some fantastic, romantic hostels and hotels on HostelBookers when we were setting up this giveaway. The private double room in the photo below is from the Hôtel Taylor, and comes with free WiFi, breakfast and a flat screen TV for around 80 Euros a night in the heart of Paris. (Check out our post, eight of the world's most romantic budget hotels and hostels, for more proof that romance can be found on a budget.)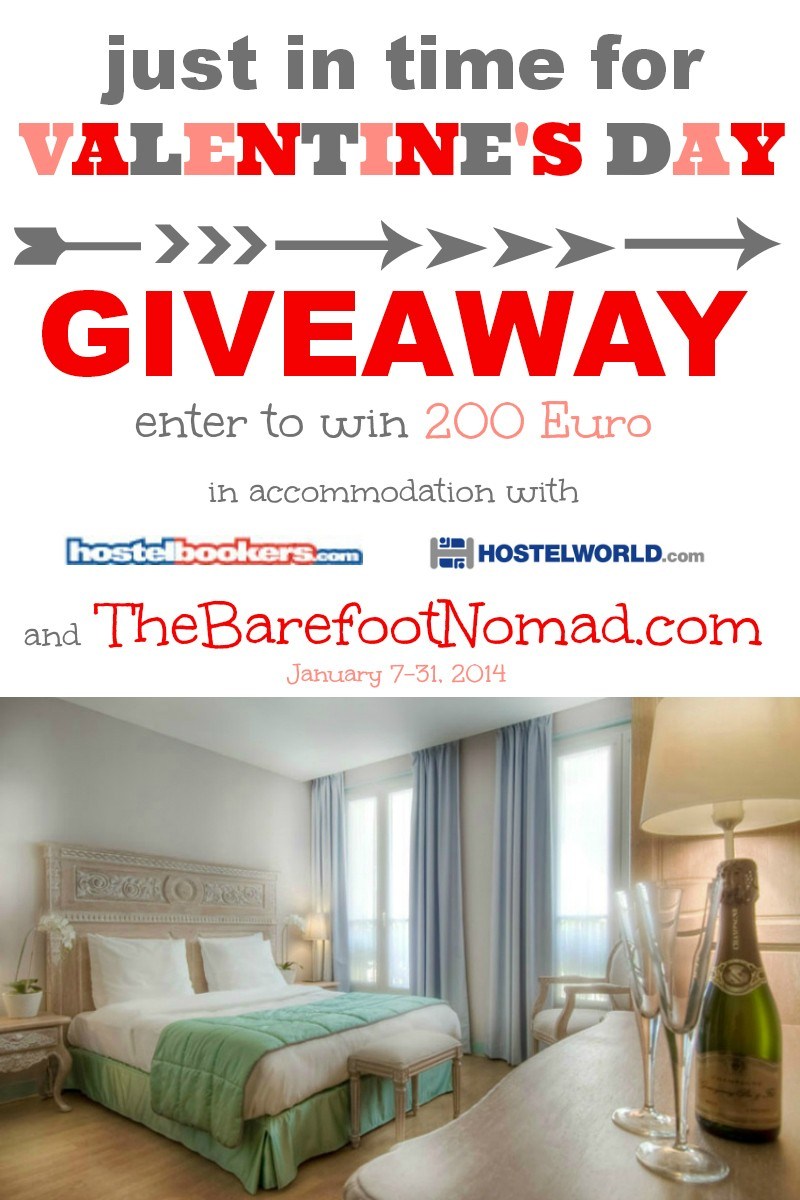 Now the fun part. Your chance to win!
The Details: The prize is 200 Euros worth of accommodation that you can use either on HostelBookers.com or Hostelworld.com. FYI, you can use the credit after Valentine's Day, however since it falls on a weekend this year why not treat yourself and make it a Valentine's Day to remember.
It's simple to enter.
Just leave a comment on this post telling us where you'd love to stay on Valentine's Day then go to the Rafflecopter form below and enter your name and email, or log in with Facebook. The contest runs from January 7th, 2014 to Midnight (PST) on February 1st, 2014. The winner will be contacted via email. And the best part?
This contest is open worldwide!
With rooms available around the globe, the possibilities are endless! Imagine watching the sun set in Fiji or painting the town red in Rome before heading back to your free, romantic room for the evening. a Rafflecopter giveaway
Disclosure: HostelBookers.com graciously supplied us with the 200 Euro prize for this giveaway. As usual, all opinions are our own.