Costa Rica is the land of waterfalls, volcanoes, abundant wildlife and beautiful landscapes, making it the perfect place to immerse your kids in nature and outdoor fun. We spent spent two months exploring Costa Rica with two kids under six, and found some of the best things to do with kids in Costa Rica.
Check out La Paz Waterfall Gardens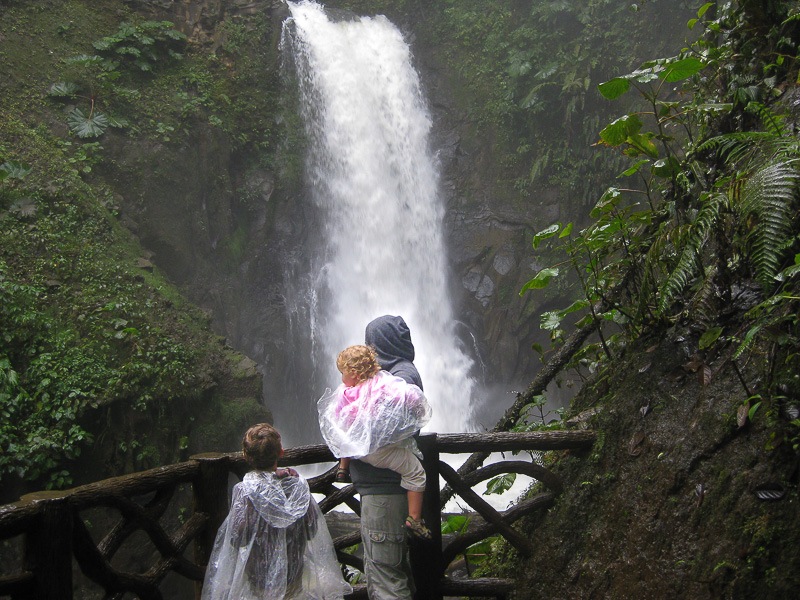 The La Paz Waterfall Gardens are a fantastic way to see Costa Rica's wildlife and lush rainforest up close. There are over ten animal exhibits, where you can see monkeys, snakes, frogs, birds of every color and size imaginable and jungle cats. Don't miss the lovely butterfly and hummingbird gardens, where you can have hummingbirds eating out of your hand.
The waterfall walkway leads through lush dense rainforest, and delivers amazing views of waterfalls. You can even stand underneath one of the waterfalls, close enough to get soaked from the spray landing on your face. Make sure you bring a rain jacket.
Soak up the sun on the beaches of Guanacaste Province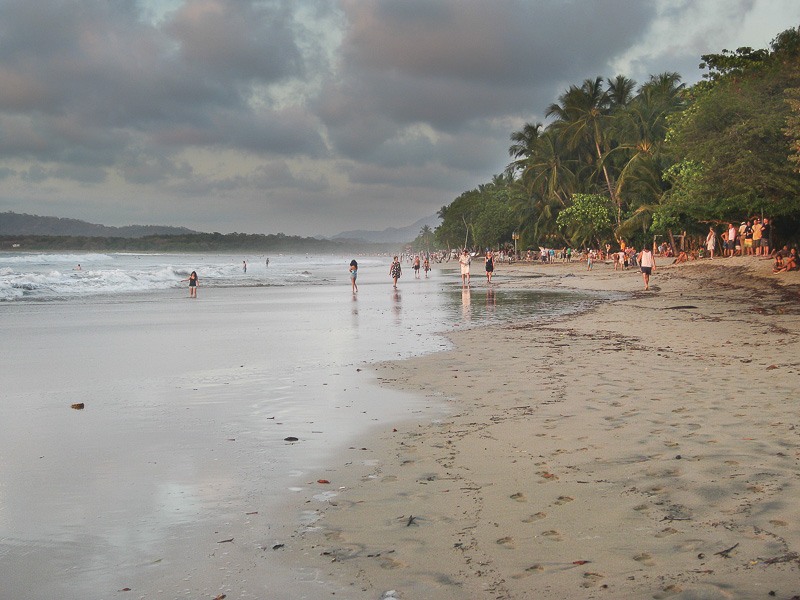 Costa Rica's amazing Pacific coast offers some of the longest stretches of beach imaginable. While best known for surfing, many of the beaches are great for little ones during low tide or days when the swells are mild. Playa Longasta, just south of the famous Playa Tamarindo, is a great family alternative, as is Playa Samara.
Visit the rainforest canopy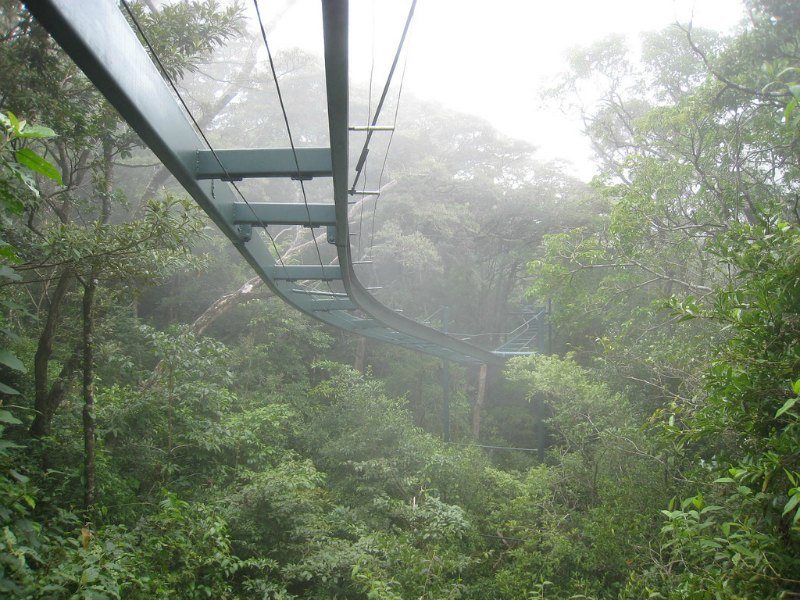 Costa Rica is one of the few places in the world that makes it easy to get a unique view of the rainforest canopy. If you have older kids, or your risk tolerance is high, many zip lining companies in Costa Rica are kid friendly. If zip-lining's not your thing,  the treetop canopy sky walk through the Monteverde Cloud Forest lets you walk on bridges suspended in the treetops. For those with little kids, the rainforest aerial tram lets you have the same great views from the relative safety of an enclosed gondola.
Peer into a volcano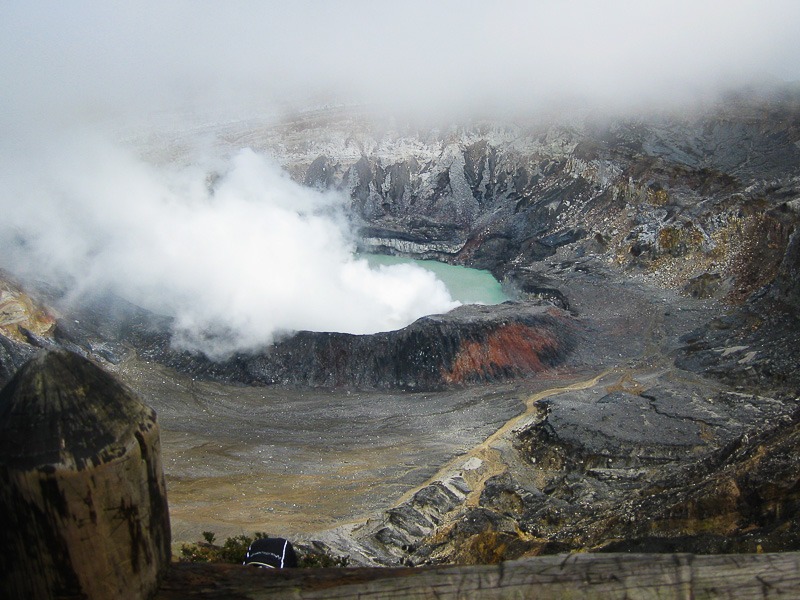 Kids love volcanos. We checked out the Poás volcano (an easy afternoon trip from San Jose) and the famous Arenal volcano. While we were there, Arenal was quiet, but visitors often hear deep rumbles and the lucky ones see trickles of lava coming from the cone at night.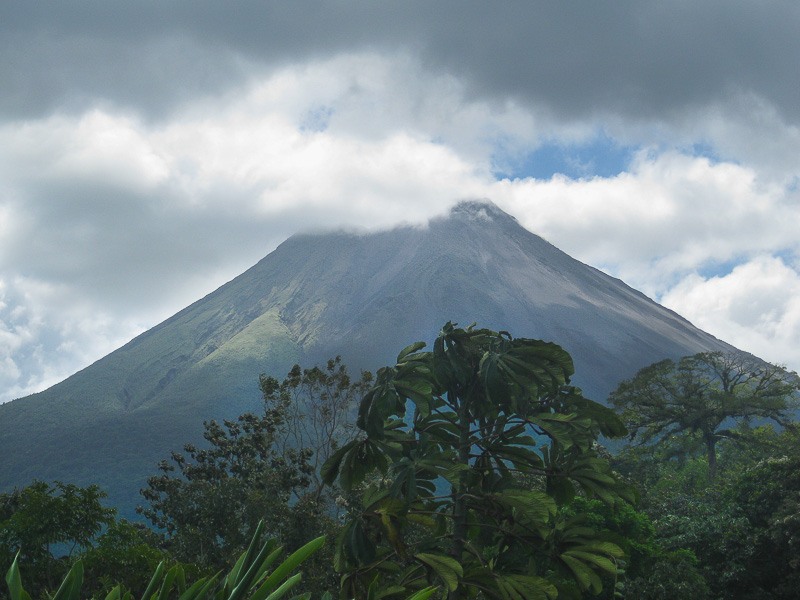 Soak in the hot springs
The Tabacon Hot Springs Resort has over nine pools and three cascading thermal waterfalls. Daily admission for adults is fairly steep at $60, but admission is included with a night's stay at the luxurious Tabacon Grand Spa, where we splurged for a three night stay. It was expensive, but well worth it. For the budget minded, check out the private Eco Termales Hot Springs or the more developed Baldi Hot Springs.
Spend a weekend in the city square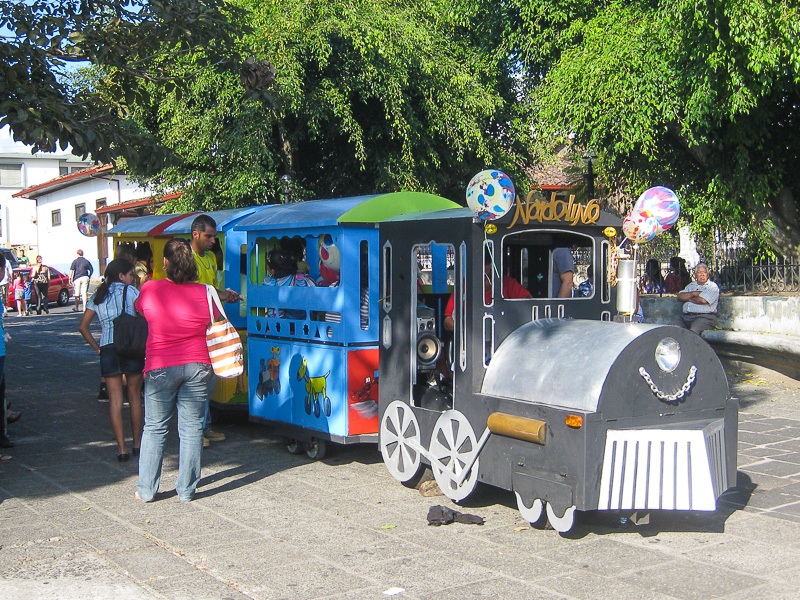 Almost every city and small town in Costa Rica has a parque central, or city square, flanked by a prominent Catholic church. You'll see some great architecture, and on weekends most city squares are transformed into a family friendly playground. Our little ones alternated between playing on the bouncy castle, watching the clowns, and chasing pigeons around the square in Parque Central in Heredia.
Watch an endangered leatherback turtle lay her eggs
From Junuary to April, endanged leatherback turtles come back to Costa Rica to lay their eggs on the beach where they were hatched. The Las Baulos National Park (Parque Marino las Baulas) offers an opportunity to tag along with their wildlife officers to watch the leatherbacks. The Las Baulos National Park is located in Playa Grande, on Costa Rica's Pacific Coast. The cost is $25 per person, and kids are free.
Check out the wildlife
Costa Rica's abundance of wildlife is well known. A troupe of howler monkeys visited the trees just outside our balcony in Tamarindo every morning. Every day, we found fabulous (well, the kids thought they were fabulous, anyway) insects in the walkway by our condo. We were even lucky enough to see a sloth hanging from a tree on the road to La Paz Waterfall Gardens.
Just don't lick the blue frogs.
Do you have something to add to our list? Another great tip for kids in Costa Rica? Please add your tips in the comments below , we'd love to hear from you!