You'd think renting a car in Tamarindo would be easy. There are at least a dozen car rental places in Tamarindo. Hertz. Dollar. Budget. Mapache. National. Alamo
. Economy. Vamos. Toyota Car Rental. Poas Car Rental. PuraVida Car Rental (websites and phone numbers for car rental companies in Tamarindo). All this in a town in Costa Rica with fewer than 5,000 people during tourist season.
It's just that all the cars are all rented to someone else. All the time.
We were in Tamarindo for over a month. After checking out some of the awesome things to do in Tamarindo, we called to pick up a 4×4 for an off-road roadtrip. Unfortunately, when we called to make a reservation for our Tamarindo car rental, not one of the car rental agencies had a little 4×4 for rent. Or even a car of any kind for rent. They told us to check back the next day. This went on for four days, until voila, Hertz had a little Diahatsu 4×4 for us.
The moral of the story? When in Tamarindo, reserve your car well in advance. This wasn't a big deal for us, as we had plenty of time and a flexible schedule, but it may be a problem if you're only in town for a week.
Where to Rent a Car in Tamarindo
Though Hertz wasn't the cheapest, they were close to us and always seemed to have a car available when others didn't. We rented a great little Diahatsu Bego 4×4 from them. Hertz was quick and professional, and the cars all seemed to be in good condition. One downside is that Hertz' office is a hot, dusty, 10 minute walk from the center of town.
Based on chats with some other travellers, they seemed to have good luck with Hertz, Budget and Alamo
. Economy seems to be the cheapest place in town, but we heard mixed reviews about the quality of cars. If you're in the center of Tamarindo, Economy is probably the best location. Economy is just off the roundabout by the beach.
You can book a Tamarindo car rental directly from any travel site, or directly from the car rental sites. I like to use Car Rentals.com to compare the costs of different car companies. They seem to have the biggest selection of vendors for Tamarindo (including Thrifty, Avis, Budget and Hertz) and they let you compare their prices against Expedia and Hotwire at the same time.
Because cars in Tamarindo seem to be in such high demand, we heard a few stories of reserved cars not being available when people went to pick them up, so you might want to bookmark this list just in case your car isn't there.
Car Rental Agencies in Tamarindo
Adobe. Phone (Liberia): 2667-0608
Alamo
. Phone: 2653-0727
Budget. Phone: 2653-0756
Dollar. Phone (San Jose): 2443-9250
Hertz. Phone: 2653-1358
Hola. Phone (Liberia): 2667-4040
Mapache. Phone: 2653-1717
National. Phone (San Jose): 2242-7878
Payless Car Rental. Phone: (Liberia): 2667-0511
Thrifty. Phone: 2653-0829
Toyota Car Rental. Phone: 2668-1212
Tips!
Some of the out of town car rental agencies, like Dollar, will even drive a car down from Liberia if you're desperate. We tried to have Dollar drive a car to Tamarindo from Liberia, but the drop off fee ended up being too expensive.
If you want to rent a car in nearby beaches like Playa Langosta, Playa Grande or Playa Flamingo, you may find that you need to rent in Tamarindo. Playa Flamingo does have an Economy rent a car office, but there's a fairly high demand, so book in advance.
If you're flying in to Tamarindo, you may need to take a cab to the car rental agency. The airport is about 3 minutes away from most of the car rental agencies, but probably too far to walk in the heat with luggage. Check with the car rental agency, as they may be able to arrange a shuttle to pick you up at the airport.
We heard a few stories about people being charged for damages that were on the car when they picked it up. Always fill out the company's damage form, and mark down scratches, dents and cracks in the windshield.  You may want to look under the car, and also check the tires to see if there's any damage, given that some of the roads around Tamarindo are very rough. If the car rental agency doesn't have a damage form, take pictures and videos of the car before you drive it off the lot.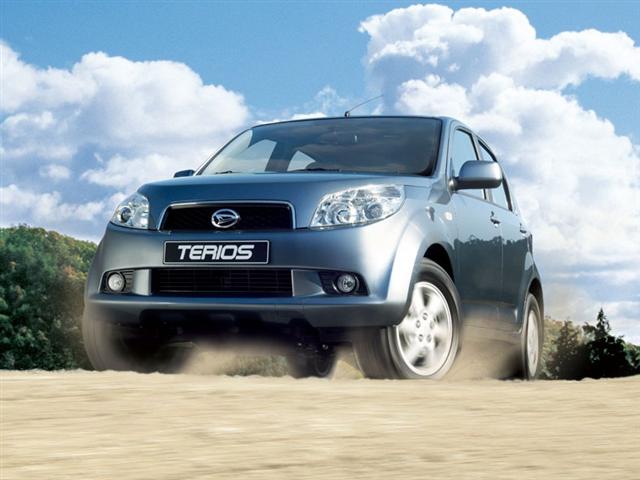 Do I need a 4×4?
If you're just driving to Liberia or San Jose, the roads are generally pretty good and you shouldn't need a 4×4. However, if you're going to visit the smaller beaches or towns a 4×4 is a good option.  We drove from Tamarindo to Montezuma, and ended up on a track no car could ever negotiate.
The roads in Guranacaste are mostly rocky and rutted, and can change from decent condition to barely driveable in a few short miles. If you're adventurous and want to go a bit further afield, you'll definitely want to rent a 4×4. Cars in Costa Rica tend to be smaller, so you'll pay a premium if you want a larger 4×4 like a Jeep Cherokee, but you can pick up a completely serviceable little 4×4 like a Diahatsu Bego for just a little more than a regular car.
Tamarindo Car Rental Insurance
In Costa Rica, your car rental includes mandatory liability insurance. Always ask if the rental price you're quoted includes the liability insurance. Some companies like to tack it on as a little surprise when you pick up the car.  If you have collision damage waiver insurance on your credit card, you may be able to waive the rental agencies CDW insurance, but check with your credit card company first.
This post is part of our Barefoot Guide to Tamarindo, which dishes on where to eat on a budget, gives you the self-catering supermarket options in town, and outlines some of the great things we found to occupy ourselves in Tamarindo.