Looking for some fun things to do in Guanacaste, Costa Rica? We've got you covered.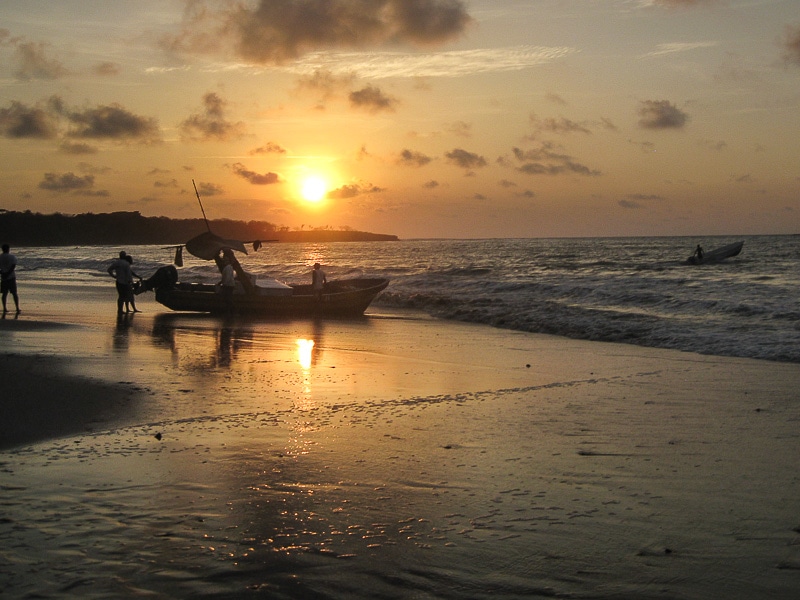 We've spent months in Guanacaste, based in the touristy town of Tamarindo, and road tripping most of the way through. We loved our time in Guanancaste, and found there was an incredible amount to do and see.
Things to do in Guanacaste Costa Rica
Guanacaste is known for for its stunning coastline, with plenty of long beaches, snorkeling, swimming, and opportunities to watch sea turtles nesting (or hatching).
When you're done with the beach, there are volcanos, wildlife and rainforests to see, and plenty of adventures, like zip lining to take in.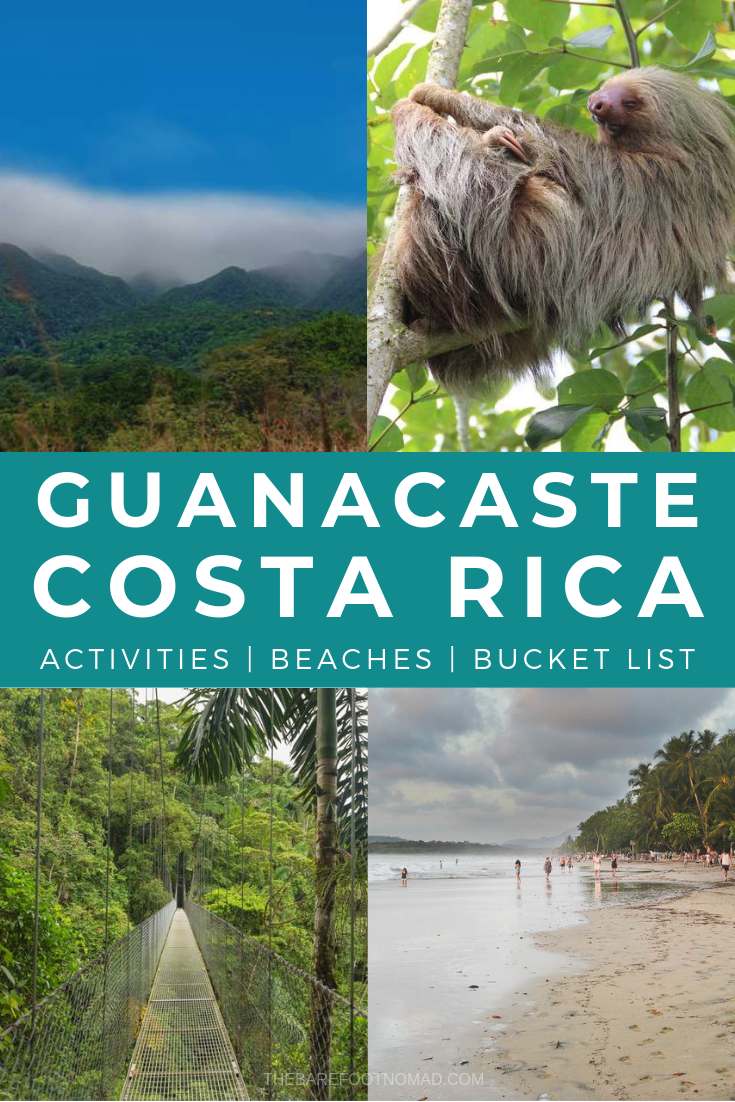 Visit Guanacaste Costa Rica's Beaches
If you're wondering, "what is there to do in Guanacaste Costa Rica?", the first place to look is the beach. The beaches in Guanacaste are generally uncrowded and beautiful.
You (mostly) won't find pure white powder beaches and warm, Caribbean aquamarine water here. Instead, there's a mix of darker, coarser sand, and cooler Pacific water.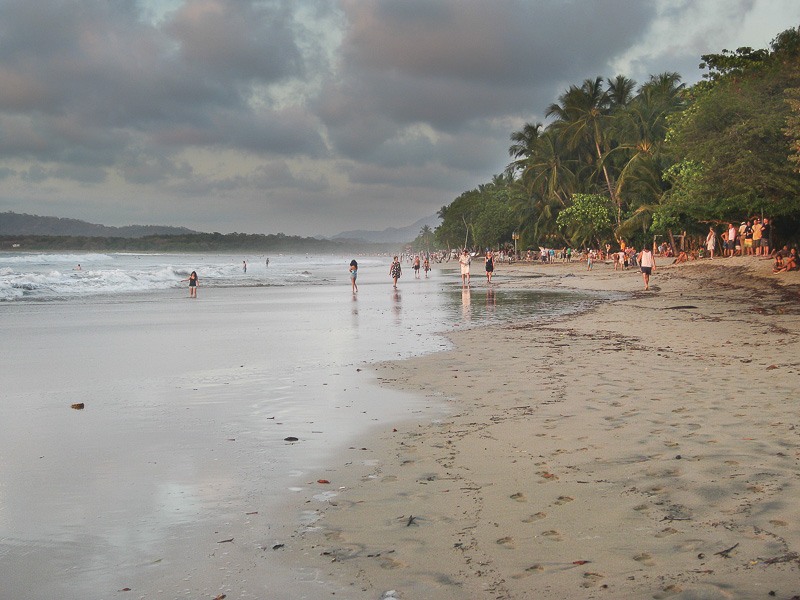 The best known beaches are likely Playas del Coco, Playa Tamarindo, Playa Grande, Playa Samara, and Playa Hermosa, all of which are a must see on any visit to Costa Rica.
We spent over a month in Tamarindo, which is one of the most popular beach towns on the Guanacaste coast, and home to Playa Tamarindo.
Tamarindo takes a lot of deserved heat for being a somewhat charmless touristy town, but that doesn't make the beach any less beautiful. Playa Tamarindo is justifiably famous for having some great surf breaks.
To add to the appeal, Tamarindo has a great food scene, with plenty of excellent restaurants. Check out our article on things to do in Tamarindo.
Playas del Coco has a youthful vibe, with plenty of water sports, fishing, and fun in the sun.
Playa Grande (Salinas) is just north of Tamarindo, is uncrowded, and well known for surfing.
Playa Samara is in the far South of Guanancaste, with a small town base, and relaxed vibe.
Playa Hermosa is a popular grey sand beach that's known for snorkeling, SCUBA diving, fishing, seaside horseback riding and sailing.
There are plenty more gorgeous beaches in Guanacaste, each with their own charm. We rented a little Diahatsu Begu 4×4 and tooled along down the coast to check out a few others like Playa Brasilito, Playa Conchal, Playa Avellanas, and Playa Flamingo.
Go Surfing or Boogie Boarding!
The 800 miles of coastline in Costa Rica, and 300 or so beaches, lend to some fantastic surfing in the Pacific.
Playa Tamarindo, which we mentioned above, is probably the most famous of Costa Rica's surfing beaches. You can also catch some amazing breaks in Jaco, Santa Teresa Beach, and Nosara (Playa Guiones).
For beginners, Playa Tamarindo, Nosara (Playa Guiones), and Playa Samara are great choices. There are plenty of surf camps in each place, so you'll be able to take your pick.
For boogie boarding, we loved Langosta Beach, which is just south of Playa Tamarindo. It's where we taught our then five year old to boogie board. You can get an idea of what the waves were like in our video below (sorry about the video quality!).
Most of the time, we found Playa Langosta's waves to be small like this, but we did have one day where the wind and weather picked up, and the waves were way too big for our kids. The waves were so aggressive a few days after this video was shot that we broke a boogie board in half! Even so, boogie boarding was one of our favorite family things to do in Guanacaste.
Go Ziplining in Guanacaste
Costa Rica's known as an adventure lover's dream, and Guanacaste is no exception. There are plenty of places to enjoy zip lining here.
We had a lot of fun at the Monkey Jungle Zip Line near Tamarindo with our kiddos. There's also the Congo Trail, with long zip lines, and Diamante Eco Adventure park (near Malapalo Beach), among dozens of others.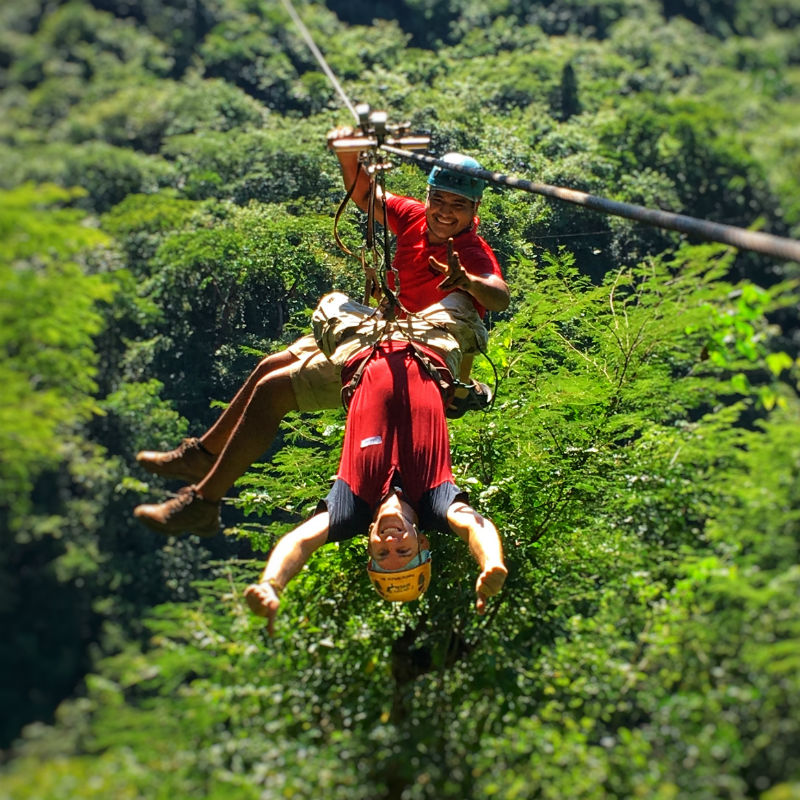 Enjoy a Sunset Sail in Guanacaste
With 800 miles of Pacific coastline, there are plenty of opportunities for sunset sails. You'll find sailing companies based in larger coastal towns like Tamarindo and in Liberia proper however a few sailing companies have smaller offices in some of the smaller locations.
In Tamarindo, sunset sails are on catamarans that offer sailing, and trips come with a bar and snacks. The Marlin Del Rey is the bigger boat, but the smaller Blue Dolphin gets great reviews as well.
See a Leatherback Sea Turtle Nesting
One of our family's favorite memories is visiting Playa Grande to watch a leatherback sea turtle lay her eggs in the moonlight at Playa Grande's Parque Nacional Marino las Baulas.
December and January are good times to visit to catch nesting leatherbacks.
Learn About Coffee and Chocolate
Costa Rica is famous for its amazing coffee, and Guanacaste is a great location to learn more. You can stop by Tio Leo Coffee in Barrio el Fosforio (most people take a tour) just outside of Liberia. It's a working coffee plantation, where you can also learn about cocao. There's also a tour at Diriá cooperative tour in Hojancha.
For chocolate, try the The Beach Chocolate Factory in Brasilito, Costa Rica.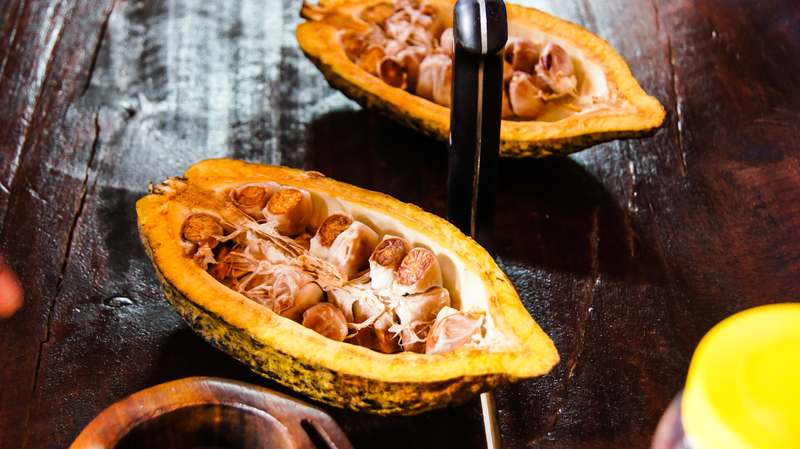 See wildlife and birdwatch at Palo Verde National Park
Palo Verde National Park is in the South of Guanacaste. It's a great place to sample Costa Rica's diverse ecosystems, as you can see wetlands, lagoons, grasslands, and tropical dry forests in one area.
Palo Verde is one of Central America's most densely populated areas for aquatic species and migratory birds. You may see giant crocodiles, iguanas, whip tail lizards, rattlesnakes and coral snakes. If you prefer your animals not overly lizard like, there's also sloths, peccaries, deer, coyotes, howler monkeys, capuchin monkeys, pacas, and pumas.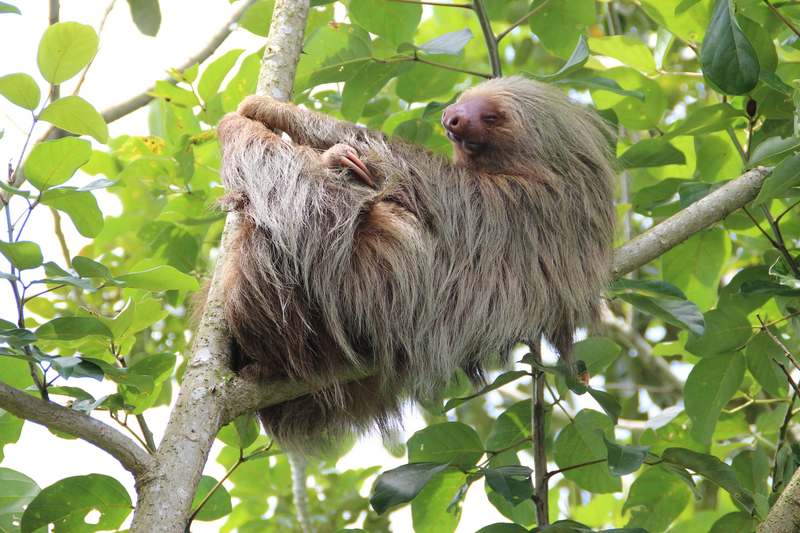 See the Cloud Forest at Monteverde Cloud Forest Biological Preserve
The Monteverde Cloud Forest, located in the Cordillera de Tilarán mountain range, is one of Costa Rica's biggest ecotourism draws.
It's a relatively easy place to see the rich, diverse plant and animal species which make up the cloud forest in Costa Rica. If you're lucky, you'll see toucans, trogons, bellbirds and hummingbirds here.
While the northern tip of Monteverde is in Guanacaste, the majority of Monteverde is outside of the Guanacaste Province borders, in Puntaarenas province. There's an entrance fee of about $20 per person (for foreigners) and $7 for Costa Rica nationals.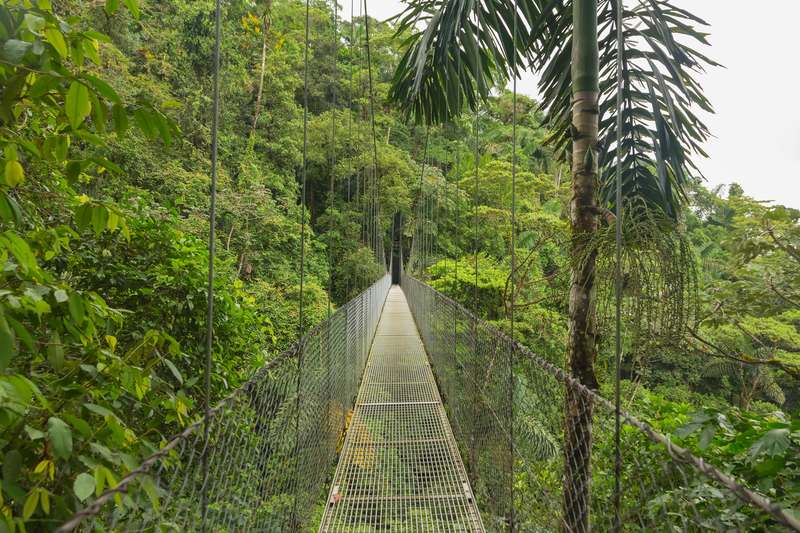 See a volcano (or two… or three)
Costa Rica is chock full of interesting volcanoes to visit. Some are active, some dormant, but all of them make for an interesting visit.
Rincon de la Vieja Volcano
Rincon de la Vieja Volcano is an active volcano, and only about 15 miles northeast of Liberia, making for easy access. It's within Rincon de la Vieja National Park. The park is an amazing place to visit, as it offers breathtaking waterfalls, wonderful hiking, hot springs, natural pools for swimming, boiling mud pots, and (of course) the volcano itself.
Check before visiting, because the trail to the summit is often closed due to volcanic activity. Even if the trail is open, Rincon de la Vieja Volcano is more of a crater than a typical cone volcano, so you won't get the volcano views like you'd see at something like Volcan Poas (closer to San Jose, and in Alajuela Province.
Rincon de la Vieja (or Old Woman's Nook in Spanish) is 2,217 feet tall. The ecosystem here is tropical dry forest, but there are beautiful rivers, waterfalls, and plenty of woodland.
Because Rincon de la Vieja is a National Park, there are set opening hours and it's even closed some days, with a modest entry fee. This is the latest information we could find, but check when you visit because this can change at any time. You can visit 8 am to 4 pm, Tuesday through Sunday. It costs about $15 for adult foreigners and $5 for foreign children.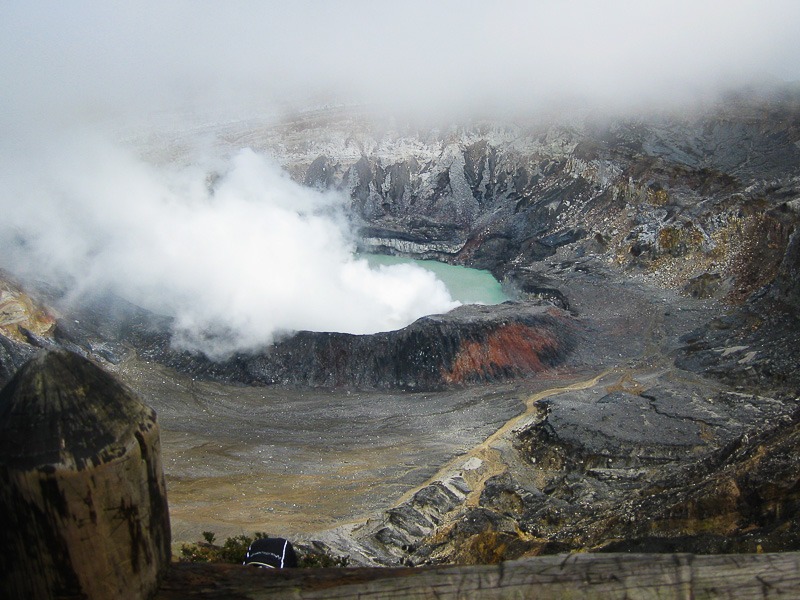 Volcan Tenorio
Volcan Tenorio is not an active volcano. It's based in Guanacaste Province, but borders on Alajuela Province. The volcano itself is in Guanacaste, but the Tenorio Volcano National Park with the lovely blue green Rio Celeste waterfall is in Alajuela.
Tenorio is a large volcano with two craters. However, the park is best known for the stunning blue green waters of the Celeste Waterfall rather than visits to the Tenorio crater. There are hiking paths throughout the park, leading to rivers, rain forest, and the waterfall.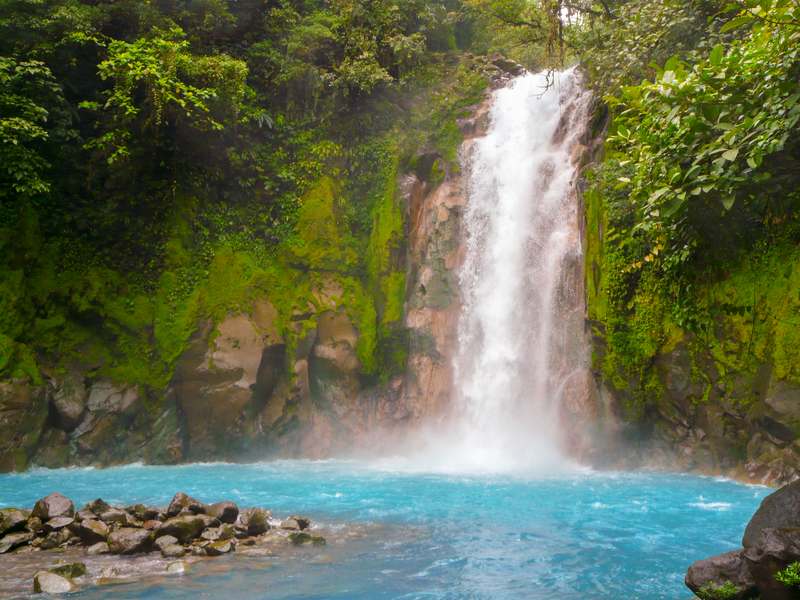 The trails leading to crater views of Tenorio Volcano are closed to the public. It is possible to request special permission from MINAE (Ministerio de Ambiente y Energía) and the landowners, but the peak is often covered in clouds. The craters are covered in vegetation and small lakes.
Arenal Volcano
Arenal Volcano is one of Costa Rica's most iconic sights. It's still active, and occasionally puts off smoke and fire. There was a huge eruption in 1968, which destroyed three villages, killed 87 people, and buried over 15 kilometers of land.
Technically, Arenal Volcano National Park and Tabacon, the nearby town, are both just outside the limits of Guanacaste Province, and officially in Alajuela Province. However, Lake Arenal is in Guanacaste Province, and Tabacon and Arenal Volcano are both within kilometers of the border, and since Arenal is a must-visit in Costa Rica, I've included them in this article.
When we visited Arenal, we splurged for a few days at Tabacon Thermal Resort and Spa Hotel. It's a higher end tropical spa resort, known for its five hot pools, it's cold water pool, thermal water slide, and natural river. Tabacon is only 2.5 miles from the lava trails and the Arenal 1968 Volcano Eruption View. You can get a day pass for the hot pools if you don't want to stay at the hotel, but it's pricey at $85 for an adult, including lunch.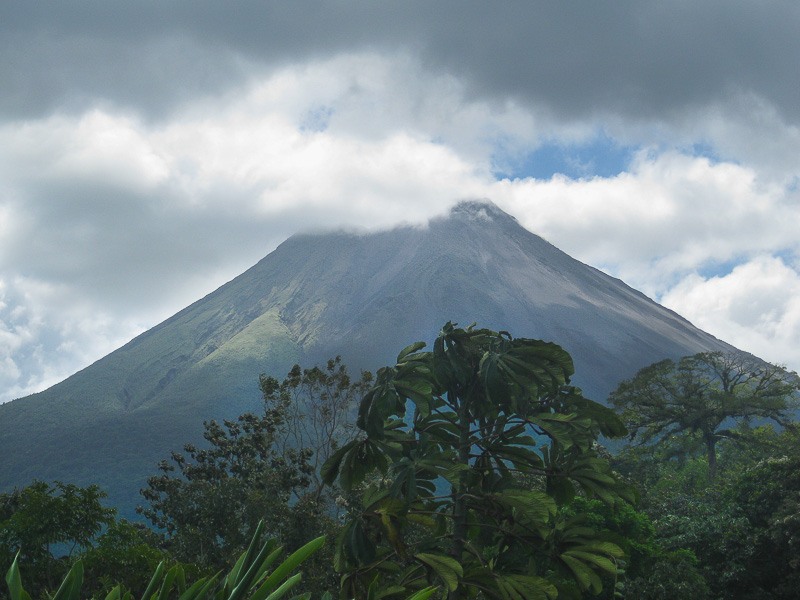 Where should you stay in Guanacaste?
When we visited last, there weren't a lot of all inclusive hotels in Guanacaste, but that's changed with more hotels like Riu Guanacaste. Riu Guanacaste is all-inclusive, and close to Playa del Coco, with a whopping 701 rooms. Things to do at Riu Guanacaste include snorkeling, swimming in the pool, tennis, time at the gym, and really anything you'd find at typical all inclusive.
There are plenty of hotels, hostels, eco lodges and bed and breakfasts in Guanacaste.
Looking for a great deal on your next Airbnb? Click here to get a $35 USD credit on a new account!
We ususally prefer to stay in an Airbnb or Vrbo, which gives us a kitchen and plenty of room. Renting an Airbnb with a pool is a great perk, since it can get incredibly hot in Guanacaste.
Fly into Liberia
Liberia is the second largest city in Costa Rica, and the largest in Guanacaste. There's a cool old quarter, which houses the Museo de Guanacaste, and a cowboy themed Museo del Salbanero, and the pretty colonial-style Ermita de la Agonia.
Liberia is close to the seemingly endless beaches of Guanacaste, Rincón de la Vieja Volcano is just to the North, and Paelo Verde National Park is just to the South.
If your aim is to visit Guanacaste, flying into Liberia is quicker than flying into the much larger San Jose. We flew in through San Jose, with Tamarindo as our destination. Because Costa Rica is so mountainous, and the roads are smaller and slower than in most of Canada and the USA, it took us over six hours by non-stop bus to travel the 160 miles from San Jose to Tamarindo. In contrast, the Liberia Airport is 42 miles away from Tamarindo, and about an hour and a half of driving.
Do you have more ideas for things to do in Guanacaste Costa Rica? Let us know below!