Adventurous travel isn't just about jumping out of airplanes and climbing mountains. Sometimes, adventure is about going somewhere out of the ordinary, and a visit to Ukraine definitely qualifies as unusual.
The government of Canada issued the following travel warning in February 2022."Ukraine – AVOID ALL TRAVEL Avoid all travel to Ukraine due to ongoing Russian threats and the risk of armed conflict.If you are in Ukraine, you should leave while commercial means are available."
We have family roots in Ukraine, so the country has always held a special allure. I learned how to decorate Ukrainian Easter eggs in elementary school, and Ukrainian foods like homemade perogies (pedehey or varenky) and cabbage rolls (holubtsi) are always on the menu when we visit family.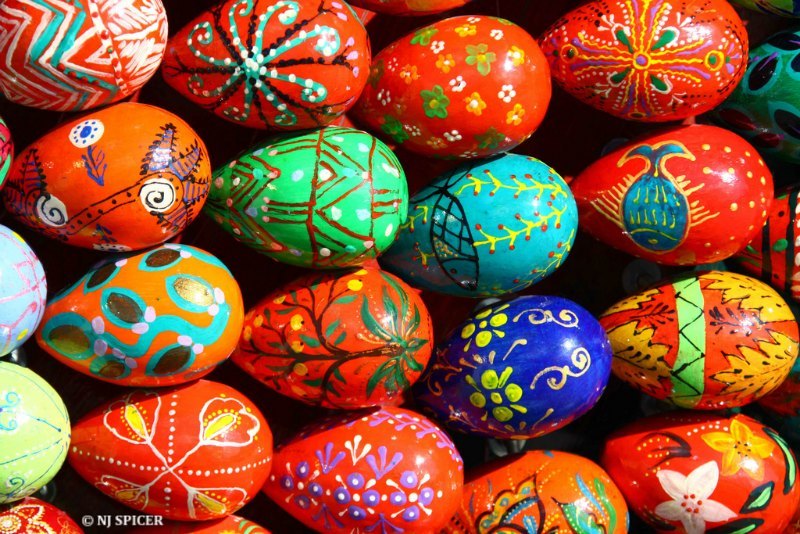 Unknown to most, Ukraine is one of the largest countries in Europe, second only to Russia in size. It's a country with a long and complex, and often turbulent history.
Note: See the end of this article for a special word on travel safety for Ukraine.
Ukraine vs "the Ukraine"
Before you start asking where's the "the" in front of Ukraine, since the Declaration of Independence of Ukraine in 1991, most newspapers and English speaking foreign governments refer to the country as Ukraine. The use of "the Ukraine" comes from the time before independence in 1991, when Ukraine was a republic of the Soviet Union.
Things to do in Ukraine
Now that that's cleared up, here are our favorite things to do in Ukraine.
Kiev
Kiev (also known as Kyev), the capital and largest city of Ukraine, is a unique mix of Soviet and European culture and architecture. This green city is full of gorgeous trees and parks and memories of World War II are well preserved in the war memorial museum located at the foot of Rodina-Mat or in the 102 m high Mother of Motherland statue.
In addition to beautiful churches and cathedrals like St. Andrews Church, St. Sophia's Cathedral and Kiev Pechersk Lavra (Monastery of the Caves), Kiev is home to the deepest train station in the world – Arsenalna. The city also boasts the Kiev Opera House and if you're in town, be sure to take a walk on the streets of beautiful Maidan (city center).
One of the tastiest experiences to have in Kiev is a stop by Lvivska Maysternya Shokoladu. Lvivska maysternya shokoladu means "Lviv Handmade Chocolate", and it's one of Kiev's oldest and best chocolate cafes. Lviv is a city in western Ukraine, that's well known for a tradition of excellent chocolate. You can grab coffee, tea and deserts to eat in house, or buy coffee and chocolate to go in the shop.
If you're there when it's held once a month, be sure to visit the large and colorful Kurazh Bazar. You can find opening times on their Facebook page here.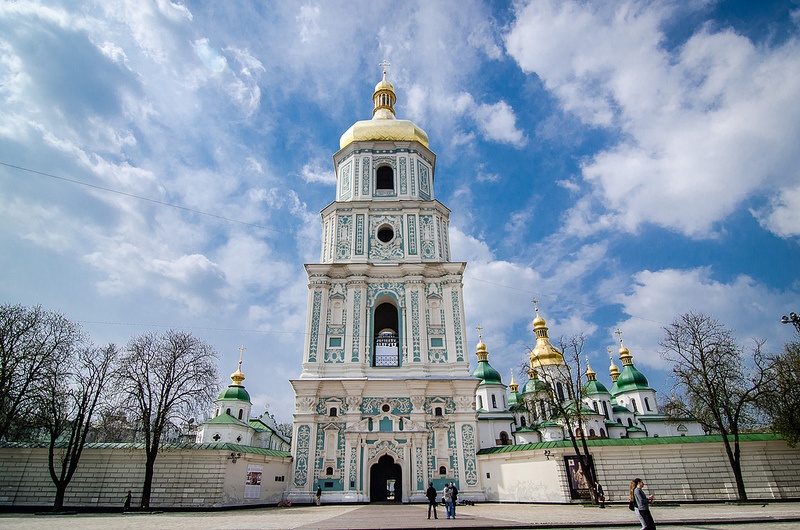 Lviv
Lviv, near the Polish border, is more European than Soviet in its architecture and culture. The unique confluence of artistic traditions of Ukraine and architecture of central Europe has made Lviv a UNESCO World Heritage Site.
The historic city center (old town), is the perfect place to visit pubs and breweries among the cobblestone roads and Renaissance era buildings. Lviv Chocolate Factory is a must-visit for chocolate lovers, and blogger Karolina Patryk recommends Kumpel restaurant for homemade beer and authentic Ukrainian food.
The St. George's cathedral houses the replica of Shroud of Turin making it a very popular tourist attraction. The Lychakiv cemetery houses more than 400,000 graves, each one popular and unique in their own way.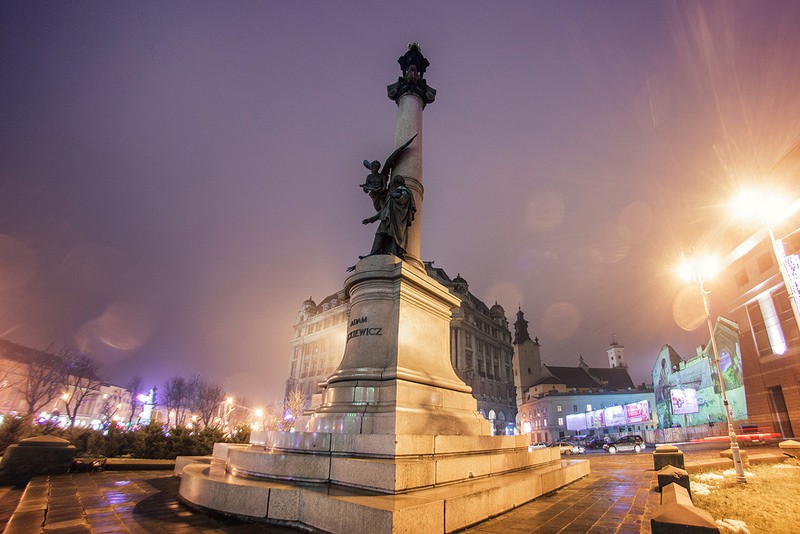 Chernobyl
The site of the world's worst nuclear disaster, Chernobyl has become an unlikely tourist spot. While you can't visit the Chernobyl site itself, there are tours to the nearby ghost town on Pripyat. Before the nuclear disaster, Pripyat had almost 50,000 residents.
Want to find out more about tours in Chernobyl? Click here to see TripAdvisor reviews and information.
Pripyat was evacuated in two days in the aftermath of the disaster and, remains as it was on the fateful day in 1986. Pripyat is a must-include visit in your Ukraine travel planner.
Full day tours run from Kiev, approximately 100 km away.
If you haven't see HBO's fantastic Chernobyl show, check it out now. It's well worth a watch.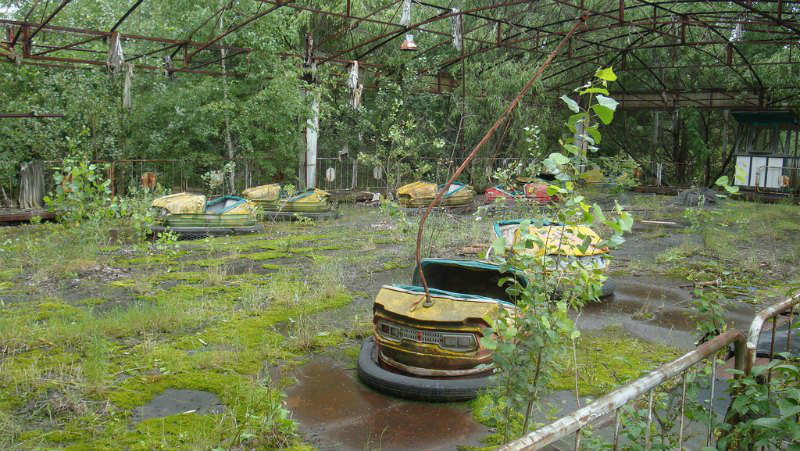 Odessa
A port city on the Black Sea, Odessa is a popular summer beach town that attracts people from all over Europe.
The blue sea, opera, ballet, theatre, the beautiful Dniester Delta National Park, the famous Mother-in-Law Bridge and the world's largest network of underground catacombs make a visit to Odessa a must.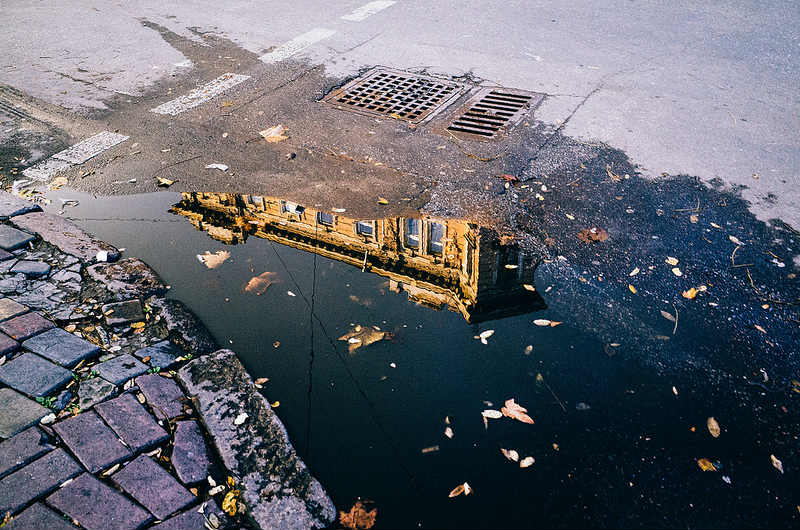 Carpathian Mountains and Yaremche
Often known as the green pearl of Ukraine, the Carpathian Mountains are a blend of beautiful meadows, peaks, dense forests, rough rivers and mountain lakes.
The Carpathian Mountains are an ideal place to enjoy cycling, riding, trekking, rafting or simply the fresh and pure air of the mountains. Heather and John from Roaming Around the World used Yaremche as a gateway to outdoor pursuits like hiking in the Carpathian Mountains.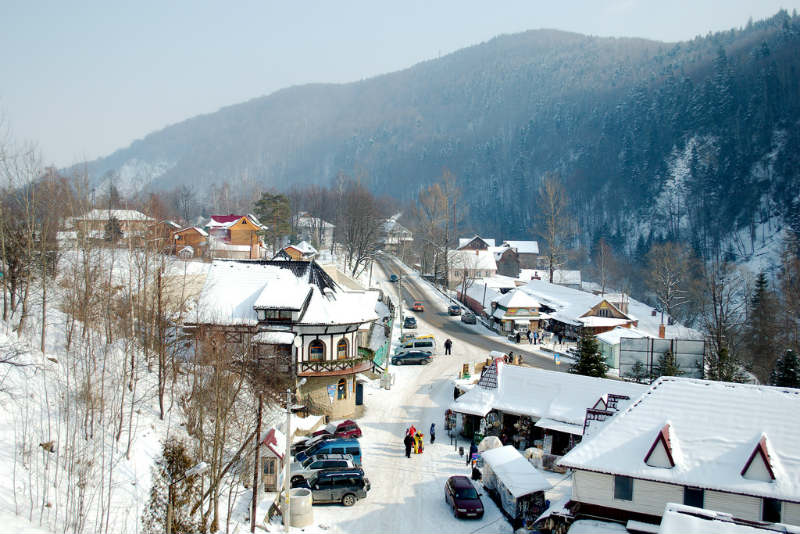 Chernivtsi
While it's the city's rich history that got Chernivtsi on the UNESCO World Heritage List, most visitors love the vibe of the city. Kami from My Wanderlust calls Chernivtsi one of her favorite finds of 2015 for its pastel buildings, numerous cafes, and leafy trees that make the city welcoming.
Actress Mila Kunis was born and lived in Chernivtsi for much of her childhood.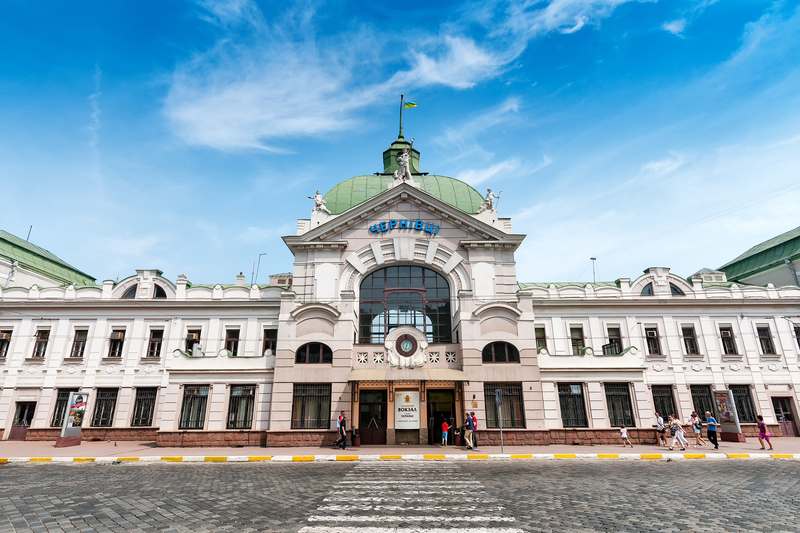 Kamianets-Podilskyi
The ancient fortress is the major attraction in the town of Kamianets-Podilskyi. It's the historic Capital of Podolia.
The fortress was first built to watch over the River Smotrych. There's even evidence to suggest that a settlement has existed on this rock outcropping for close to 2,000 years.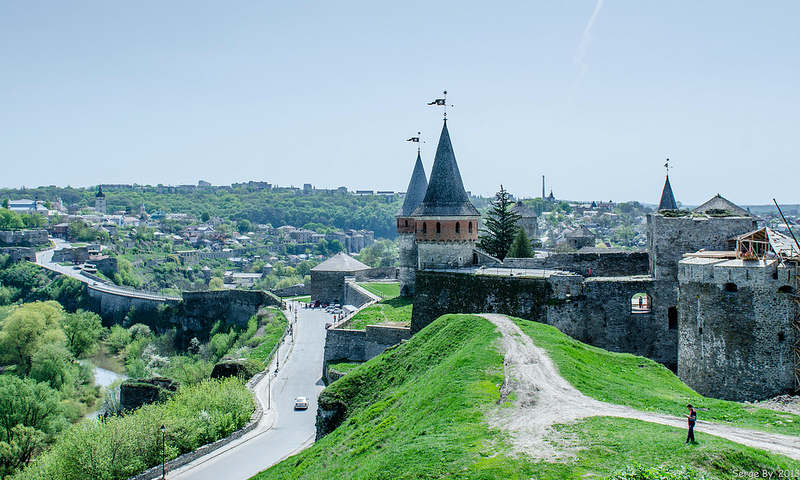 Khotyn Fortress
If you take the time to visit the castle in Kamianets-Podilskyi, stop by to visit the nearby Khotyn Fortress. It's located on the bank of the Dniester River in Khotyn. The fortress was built in 1325.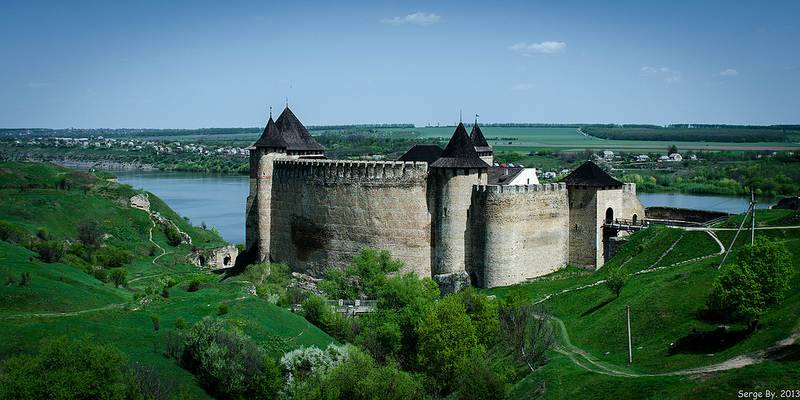 Uman
The main draw in the central Ukrainian city of Uman is the famous Sofiyivka park. The park is both a botanical garden and a scientific research institute.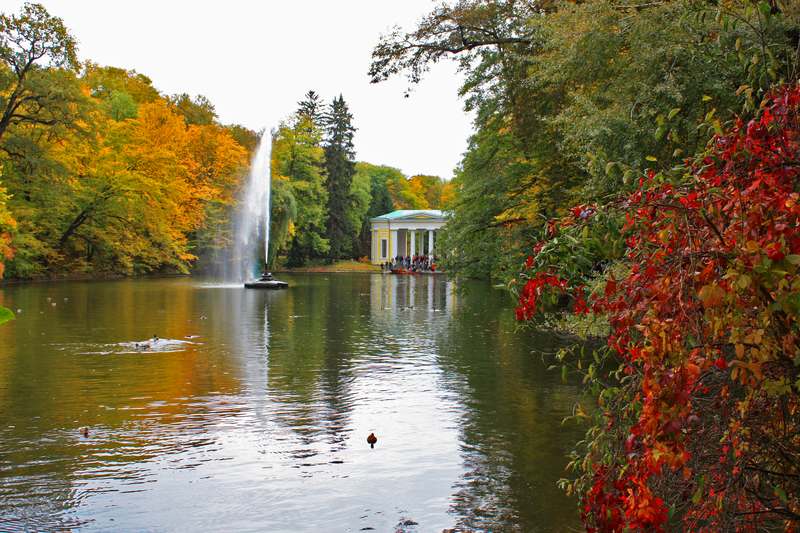 Strategic Missile Forces Museum
The Strategic Missile Forces Museum offers a unique look into Cold War Soviet era Ukraine. It housed nuclear weapons, underground passages and silos, and is located about 300 km from Kiev.
Ukraine has some of the most beautiful and scenic landscapes as well as some of the most unique architecture in Europe, making it a country every itinerary planner should have on their list.
Is it safe to visit Ukraine?
There is an ongoing territorial dispute with Russia over the Crimean peninsula. Russia annexed the Crimean peninsula in 2014. There is also ongoing fighting between rebels and Ukrainian forces in the Donetsk and Luhansk regions.
2022 UPDATE! The government of Canada issued the following travel warning in early February 2022. "Ukraine – AVOID ALL TRAVEL Avoid all travel to Ukraine due to ongoing Russian threats and the risk of armed conflict. If you are in Ukraine, you should leave while commercial means are available."
On Jan 23, 2022, the US Department of State issued a Do Not Travel advisory for Ukraine, authorizing "the voluntary departure of U.S. direct hire employees (USDH) and ordered the departure of eligible family members (EFM) from Embassy Kyiv due to the continued threat of Russian military action. U.S. citizens in Ukraine should consider departing now using commercial or other privately available transportation options. There are reports Russia is planning significant military action against Ukraine… U.S. citizens in Ukraine should be aware that Russian military action anywhere in Ukraine would severely impact the U.S. Embassy's ability to provide consular services, including assistance to U.S. citizens in departing Ukraine."
As of February 8, 2022: The UK Foreign and Commonwealth Office (FCO) advises against all travel to Donetsk oblast, Lugansk oblast and Crimea, and "The FCDO advises against all but essential travel to the rest of Ukraine."