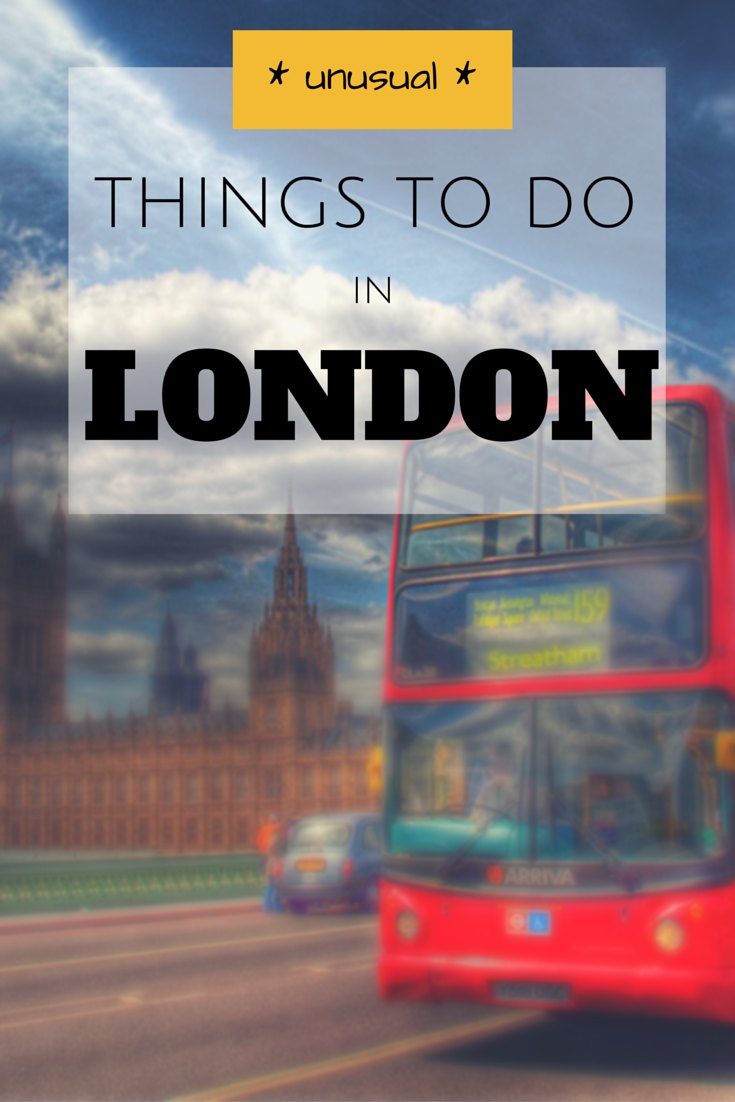 We've all been there. Whether you're walking off a plane, getting out of a car, jumping off a ferry or disembarking from a train, that first moment in a new city is exciting. The possibilities seem endless and who knows what you'll find around the next corner.
It also follows that the bigger the city, the more there is to take in. London definitely fits the bill in terms of things to do, see and eat. For most visitors, the biggest problem will be deciding what to do first.
For the lucky few, there's also the other side to the coin. What happens when you've seen all the major sites already and though you may love the city, it no longer excites you like it once did?
With that thought in mind, here's a list of quirky and unusual things to do in London. Whether you check them out before heading over to see Big Ben or after catching the changing of the guards while looking for royals at Buckingham Palace it's up to you.
Look like too much work?
If you're looking for a fun tour that will help you navigate London, check out Viator, which offers a plenty of highly rated and popular tours in London. You can even opt for small group or private tours.
See prices and tour details on Viator now.
New London Architecture
This one's a great place to start your trip and give you a bird's eye view of London.
No, it's not from the giant (and expensive) London Eye Ferris wheel, we're talking about the free miniature exhibit at New London Architecture. They've painstakingly recreated the city in miniature scale from King's Cross to the Royal Docks. At 1:1500 scale, you can even get a feel for just how much the city has changed over the centuries and what's in store for it next.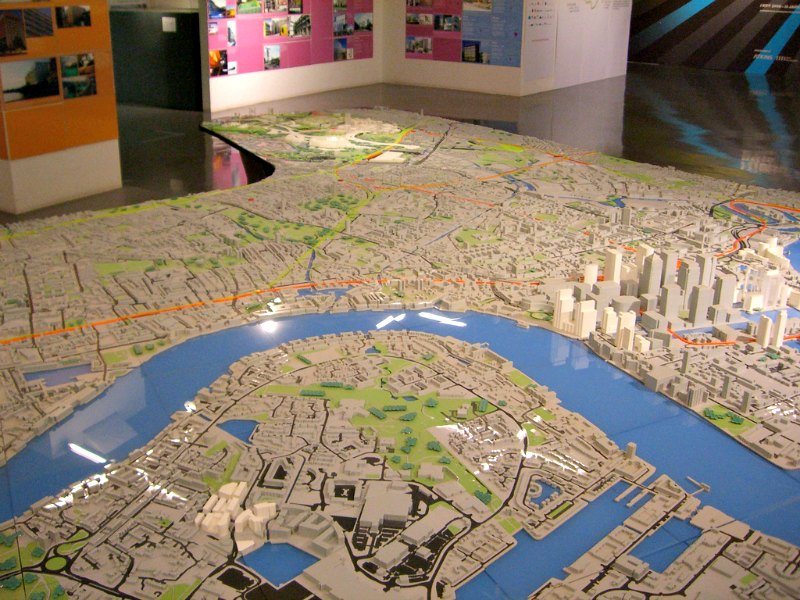 They've also recently expanded the model with a 12 metre (40 foot) long virtual interactive map complete with touchscreens and historical maps spanning numerous centuries marking how London has changed over the years.
Serpentine Lido
If you need some fresh air and you happen to love water, there's no better way to enjoy a little sunshine than at one of the many Lidos (outdoor pools) that crisscross London. Unlike the majority of the lidos with their defined lanes and heated pools, the Serpentine is a non chlorinated, open lake in Hyde Park in the heart of London. What makes Serpentine really stand out is the small group of swimmers that swim (without wet suits) the entire year.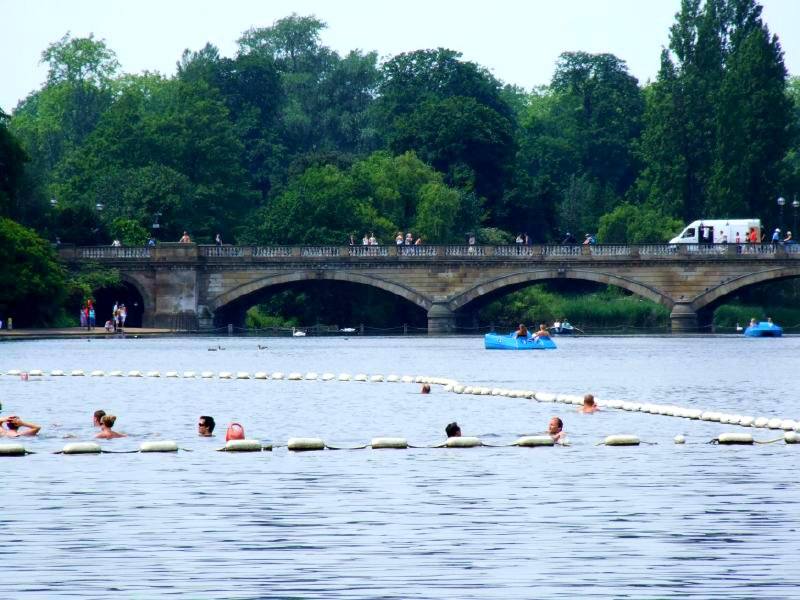 The Serpentine Swimming Club's semi-famous Christmas Race will have you cringing as you watch these brave souls battle the elements to become the champion. Members can be seen most mornings before 9:30 with races starting at 8 every Saturday throughout the year.
Secret London – an Unusual Guide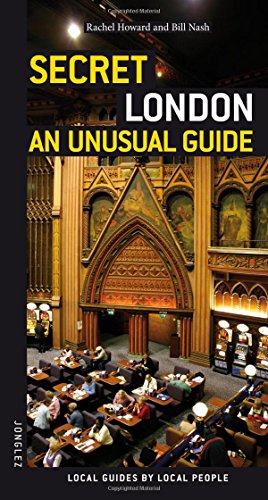 James Smith & Sons
If Mary Poppins was looking for a new umbrella, we're pretty sure she'd check this place out. Making umbrellas since the 1830's, James Smith & Sons is a scene straight out of Victorian London with it's rows of vintage umbrellas to its custom-designed animal head walking sticks.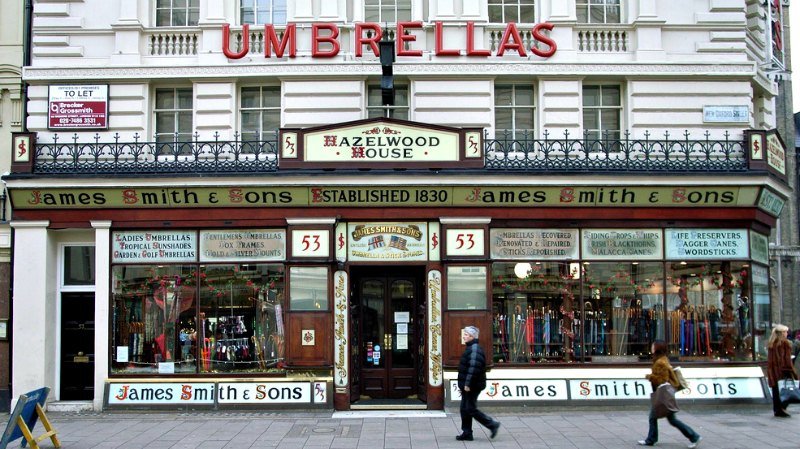 If you don't have an umbrella yet, and let's face it, you'll probably need one while you're in London anyway, check out their amazing and varied collection at 53 New Oxford Street.
Attendant
Haven't you always wanted to enjoy superb coffee in a late-nineteenth-century gents' toilet? I mean, who wouldn't? One of London's newest quirky places is Attendant. This tiny coffee bar only has six small tables and is jam-packed at lunchtime with locals. Besides, it's not everyday you can have a drink and a bite to eat in a former Victorian urinal.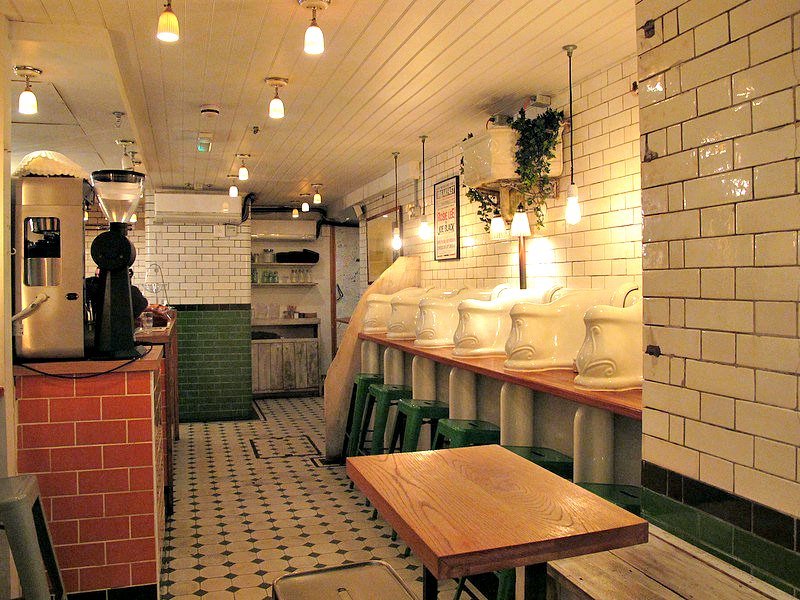 Built in 1890 and left for ruins in the 60's, Attendant was painstakingly restored to its original Victorian shine and has won numerous awards for its excellent coffee and cool decor.
The Traffic Light Tree
On a roundabout next to the famous Billingsgate Fish Market, this eight meter tall traffic light tree by French sculptor Pierre Vivant holds 75 fully operational, computer controlled traffic lights in a dizzying array of directions. Don't worry, they don't actually command traffic, but they will definitely command your attention, especially at night.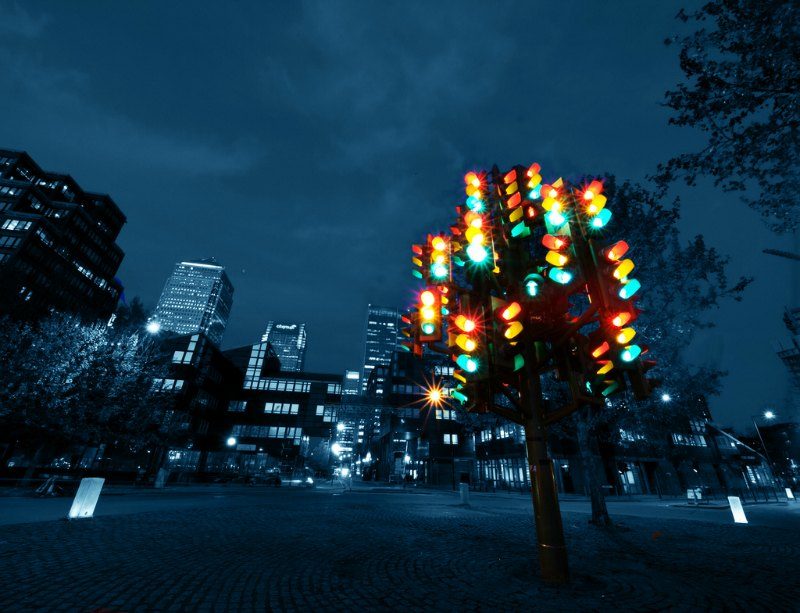 If getting lost while driving a car scares you, this tree is sure to give you traffic nightmares.
Cabman Shelter
Speaking of traffic lights, no tour around London would be complete without stopping off at one of the 13 remaining 19th century cabman shelters found in the city. Originally created as a place for carriage and taxi drivers to get a bite to eat while stepping out of the rain, you can still grab a cup of cheap coffee and a delicious hot sandwich for a fraction of what most restaurants charge.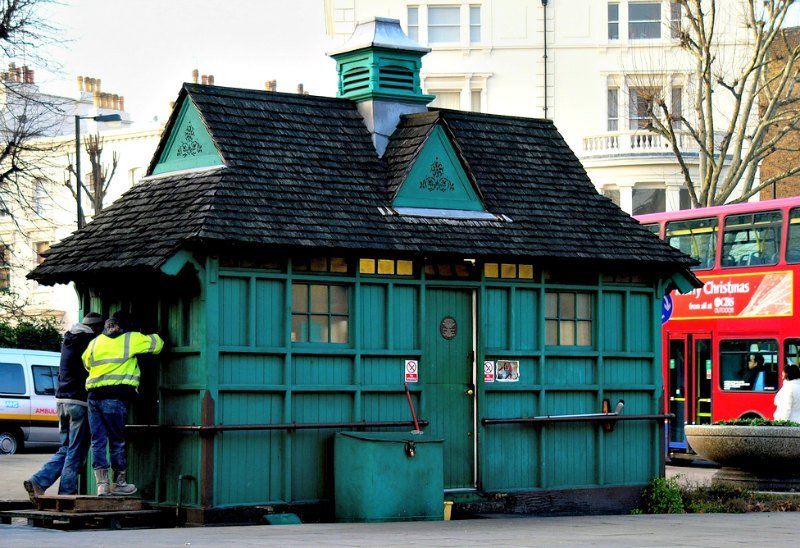 To find a Cabman Shelter, just look for a small green shuttered shed on the side of the road. If you can't find them, there's one in Russell Square and another just outside Temple Tube Station.
London Uncovered: Sixty Unusual Places to Explore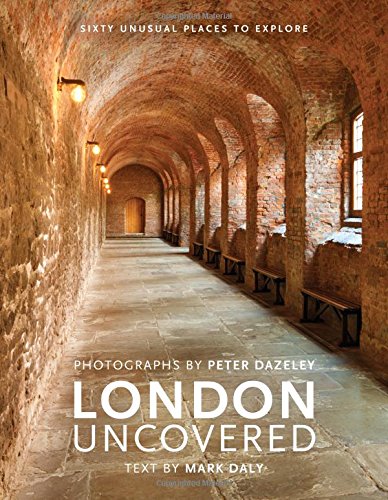 Outdoor Cinema
Itching to catch the latest movie, a cult classic or some indie fare? Don't waste your time in a closed theater, check out one of the cities many outdoor cinemas. After a long day checking out the sights and before heading back to your Hotel Direct accommodation, sit back and enjoy an outdoor theater experience unlike any other.
If you're in the mood to watch a movie under the stars, you can check out the 4 venues at the Rooftop Film Club, enjoy a night out via Luna Cinema or enjoy one of the many events on the Dalston Roof Park.
The Geffrye Museum
Curious to find out what the average London living room has looked like for the past few hundred years? The Geffry Museum houses 11 highly detailed period rooms ranging from 1630 to 1998.
If you've always wanted to see what's behind the door in a typical Londoners living room, then this museum is sure to give you an eyeful. Coupled with the beautifully laid out herb and period gardens, the free entrance to the Geffrye Museum will make you appreciate life on the quieter side of London.
The Ginger Line
This one is as mysterious as it is quirky. Imagine booking a table at a secret, ever changing location where they send you a text only a few hours before your meal. Sound intriguing? London is chock full these days of supper clubs and instant pop-up eateries and the Ginger Line is one of the best of the bunch.
The Ginger Line operates only on selected dates and features an entertaining themed meal somewhere along the ginger colored East London line. Not only is the food supposedly delicious, but you'll be part of a delicious secret as well. Make sure you book early if you want to be part of it.
The Drawing Room
If you're craving alcohol and someplace a little out of the ordinary, you can check out the Drawing Room in the Benugo Bar & Kitchen at the British Film Institute (BFI). Hidden behind the bookcase in the upscale bar is a private lounge filled with old fashioned leather chairs, mahogany tables and lots of soft lighting.
This hidden old gentleman's club hideaway is the perfect place to sip your cocktails after a tasty meal and having experienced all the quirky and unusual things that London has to offer.
Secret London – an Unusual Guide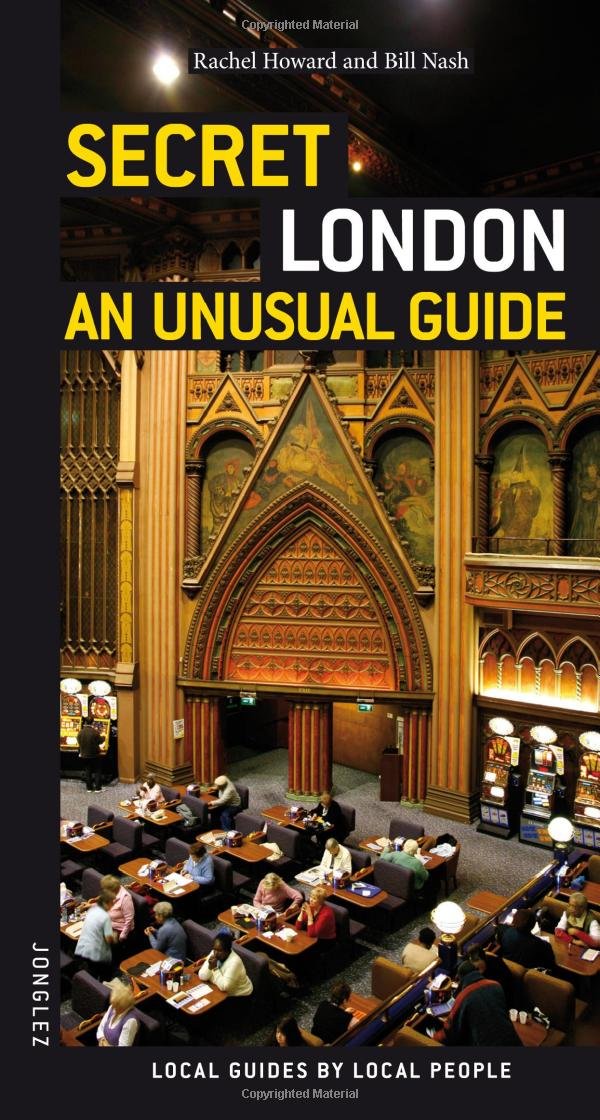 Big Ben and London Double-Decker Bus photo by Kevin Poh.