The scent of the ocean always reminds me of carefree days hanging on the beach or cruising along in a boat, with the salt spray cooling my sun-warmed skin.
Cruising along Porto's Douro River, with scents of the nearby ocean blasting fresh and brisk in my face, memories of passed ocean cruises came back to me.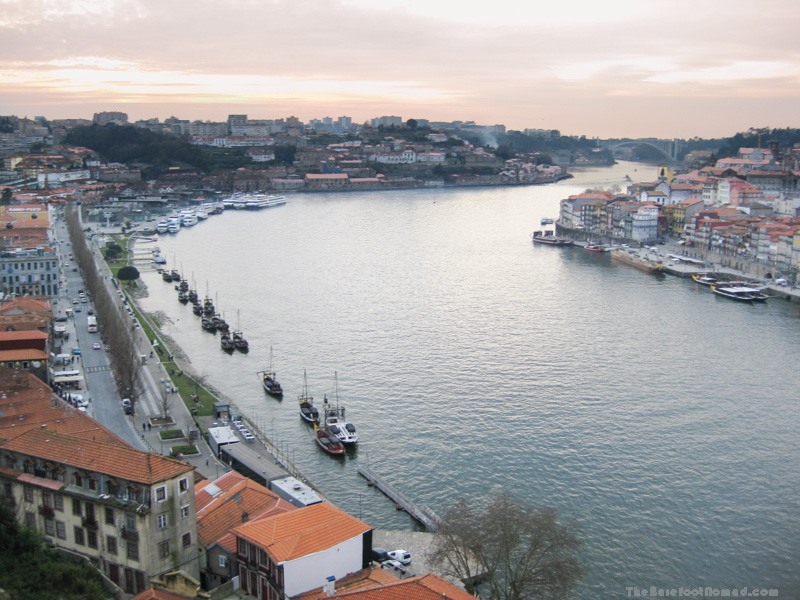 Porto has become one of my very favorite cities in Europe. It's gritty, crumbling and photogenic and the picturesque Douro river, which empties out into the bracing North Atlantic Ocean at the edge of the city ties it all together.
Nothing is more memorable than a smell. One scent can be unexpected, momentary and fleeting, yet conjure up a childhood summer beside a lake in the mountains. – Diane Ackerman
Boats depart along the red-roofed shops of Av. Diogo Leite, conveniently near many of the city's famous port wine cellars. Visiting those is a post in itself, however after a day spent tasting their wares the details are a little fuzzy :).
The cure for anything is salt water – sweat, tears, or the sea. – Isak Dinesen
While Charles and I sat back and enjoyed watching the remains of Porto's crumbling houses along the shore pass by, the kids reminded me of nothing more than puppies cruising in the family car on a long drive, with their noses happily out the window. They grinned as the sea air whipped their hair around, and yelped in delight at the careening seagulls.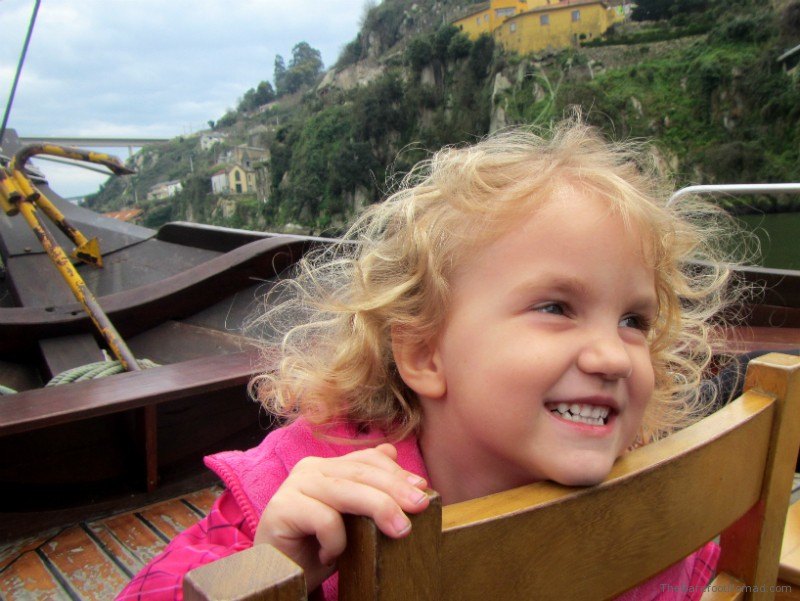 A cruise along the Douro is a wonderful way to escape the busyness of Porto. Porto's a lively city, packed with cafes and small shops, especially along the Ribeira district (across the river from Av. Diogo Leite, where we started our cruise).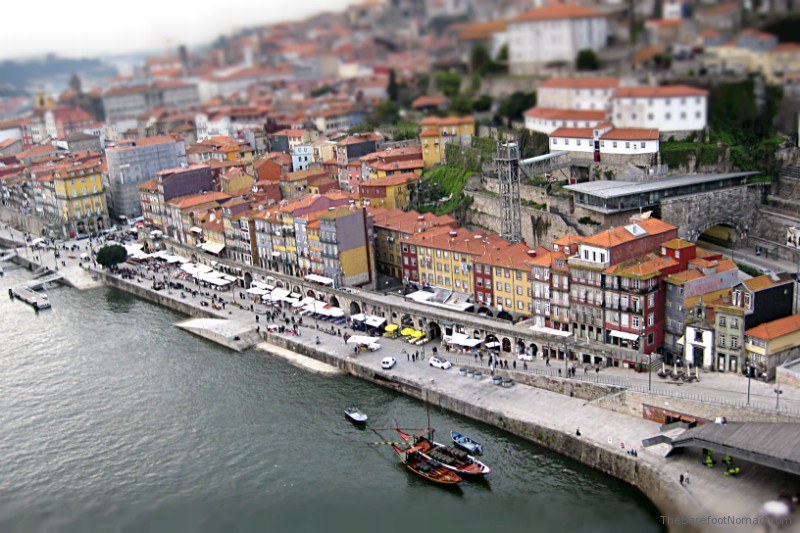 Our cruise was a short hour long along the Douro in Porto itself, but there are many week-long cruises that take you from bustling Lisbon to the terraces of olives along the Douro at the town of Barca d'Alva, near the Spanish border.
It sounds like a wonderful way to spend a summer week making some great memories. I just can close my eyes and imagine the scent of the fresh wildflowers and the sun-warmed earth.
And now for one of my very favorite parts of what we do here at The Barefoot Nomad…
Here's a chance to win a summer vacation of your very own.
Your chance to win a family vacation to Yosemite National Park!
Just click to enter the Sensational Memories Contest for a chance to win a family vacation to Yosemite National Park with an expert-curated travel itinerary. The contest is brought to you by the great scents of Arm & Hammer™ Clean Scentsations™ Laundry Detergent.
You can enter the Sensational Memories Contest by submitting your story and photo (if available) describing a favorite memory of traveling that can be recalled from a simple scent.
If you're looking for some inspiration for your own family vacation, check out the 20 Great Outdoor trip ideas on Scholastic's Smart Family Travel.
Find out why to go, what to do and where to stay at each destination. Also included are fun activities for kids! Each destination comes with a printable to teach them a thing or two about where they'll be.
This is a sponsored conversation written by me on behalf of Arm & Hammer. The opinions and text are all mine.