Every traveler has been there. Stuck for hours at an over-hyped tourist attraction wishing they had spent a few more hours at some quaint place they had stumbled on down the street instead.
Honestly, often a lot of the biggest attractions really don't live up to their advance billing.
But the Plaza de España in Seville, Spain was different.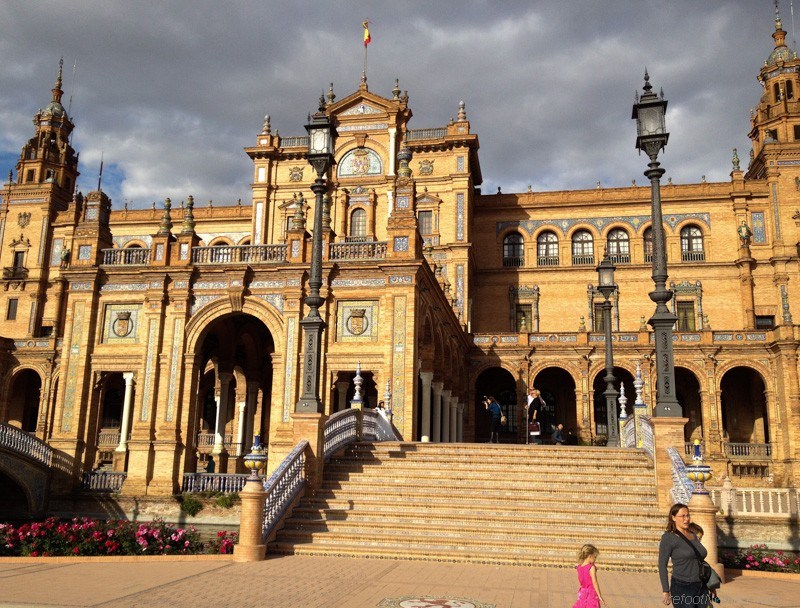 In a city filled with gorgeous, historic architecture, I was expecting the Plaza de España to be a bit of a miss. After all, Seville is the city that houses the beautiful Cathedral of Saint Mary of the Sea, the largest Gothic cathedral and the third-largest church in the world. The city also houses the monumental Alcázar of Seville.
I was expecting the Plaza de Espana, built relatively recently when Seville hosted the Ibero-American Exposition in 1929, to have a hard time comparing to its famous city mates.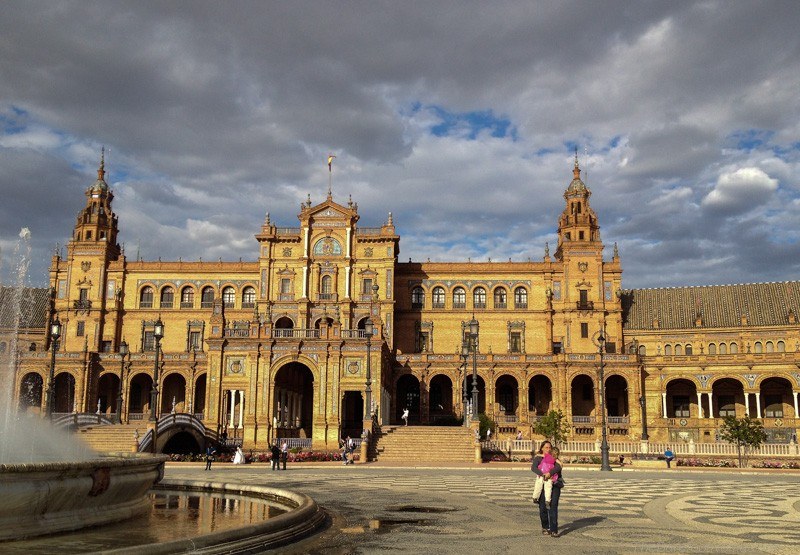 Turns out I was wrong.
After all, I should have expected a place that's been used as a film backdrop multiple times to be something worth seeing. It's absolutely worth a seeing, even on a short one day itinerary in Seville.
Iconic scenes from Lawrence of Arabia (1962) were filmed here. It was also used as the backdrop for the royal planet of Naboo in Star Wars Episode I: The Phantom Menace (1999) and Star Wars Episode II: Attack of the Clones (2002). The Plaza de Espana was even used as the presidential palace in Sacha Baron Cohen's 2012 movie The Dictator.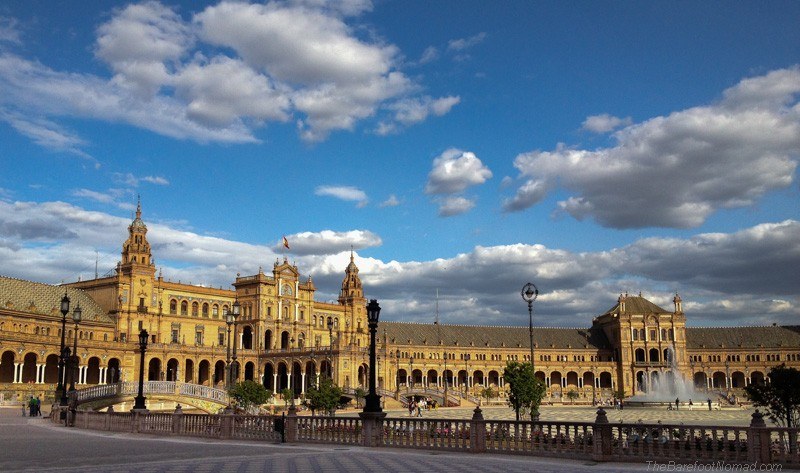 Not only is the Plaza huge but there's also a lot of attention to detail here. You can see this clearly in the detailed painted tiles and intricate column carvings. The sweeping scale of the place has to be experienced firsthand to truly appreciate it.
But the best part about the Plaza de Espania, I think, is the part it plays in the daily lives of the citizens of Seville. Parts of the building function as public administrative offices, while the center courtyard and large, adjacent Parque de María Luisa serve as meeting spaces for Sevillanos. It's a peaceful place, with the clip-clop of horse-drawn carriages, the splashes of the boats in the water and the sounds of people chatting filling the air. It's a great place to spend a few hours and let your imagination, and your kids, run free.