Thinking of visiting London with the family and wondering about the best things to do in London with kids?  The good news is that there's a lot of things that are fun, educational and just downright cool in London with the family, but the bad news is that there's so much to do that it's easy to be overwhelmed!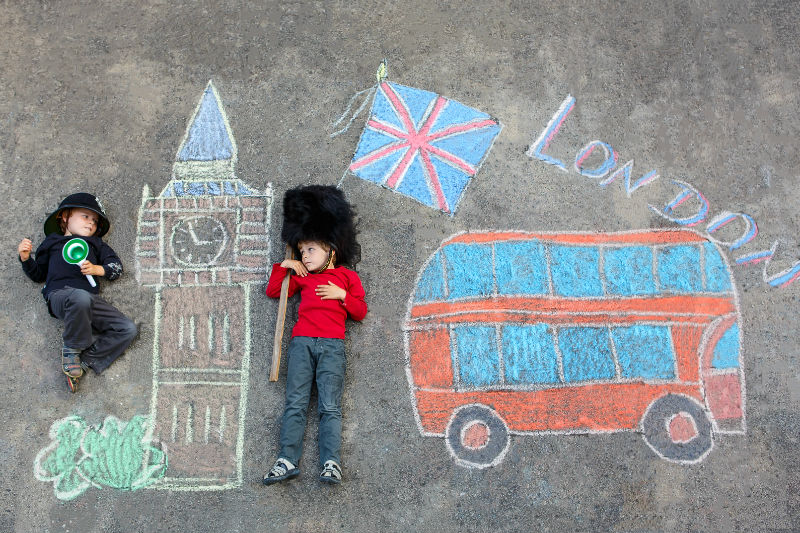 We've done the leg work for you, and found some of the most fun, entertaining, and even educational things to do with your kids, whether they're teens, tweens, or younger. Our kids, at 10 and 13, are a great age for almost all of these London attractions for kids, but we even included some fun picks here for visiting London with toddlers and preschoolers!
Things to do in London with Kids
While a lot of cities aren't great for kids, London's definitely an option for a family friendly visit. There are a lot of London activities and attractions that are specially geared to the under 18 set, with everything from museums to a fun nighttime show to playgrounds and restaurants as well as many indoor play structures. Getting around is easy as well: while the Tube can be a bit pricey, it's definitely child friendly.
See a show in London's West End!
Seeing a show is one of our favorite things to do in London with children. London is a wonderful place to catch a show with the kids, as they have choices for almost any age, from toddler friendly shows like Disney on Ice, to primary age shows like Matilda the Musical, and School of Rock, to other family friendly shows like Merlin's Magical London.
No matter which show you check out, there's something unique and special about catching a live show with the kids in London's West End!

Set off on a Harry Potter Tour
Our entire family are huge potterheads (if you're a muggle who's never heard the term, a potterhead is a Harry Potter fan, who's read all the books, and seen all the movies). In our case, we've even made the trek and written some Wizarding World of Harry Potter tips.
If your kids are Harry Potter fans (most kids over a certain age are), and you'd like to check out the world of wizards yourself, a guided tour that takes the participants to the most important and magical venues where the movies were filmed, is a great way to spend a day in London. Warner Brothers Studio (where the Harry Potter movies were filmed) is a great choice. The Muggle's Guide to London walking tour is a great place to start, and a special, 2.5-hour journey around the city, where you're guided to the venues where the movies were shot, provides exciting insight into the magical tricks of film making. See some options for Harry Potter tours in London here.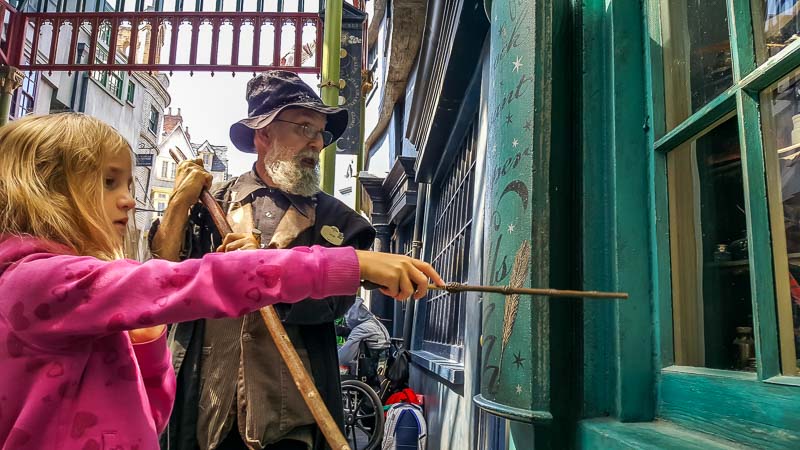 Visit the British Big 4 – The London Eye, Big Ben, Buckingham Palace, and the Tower of London
It's not really a visit to London if you haven't seen the London Eye, Big Ben, Buckingham Palace, and the Tower of London, is it? Arguably, these are the most iconic answers to the question of what to do in London with kids.
The good news is that London is a fairly compact city, at least as far as seeing these iconic sights.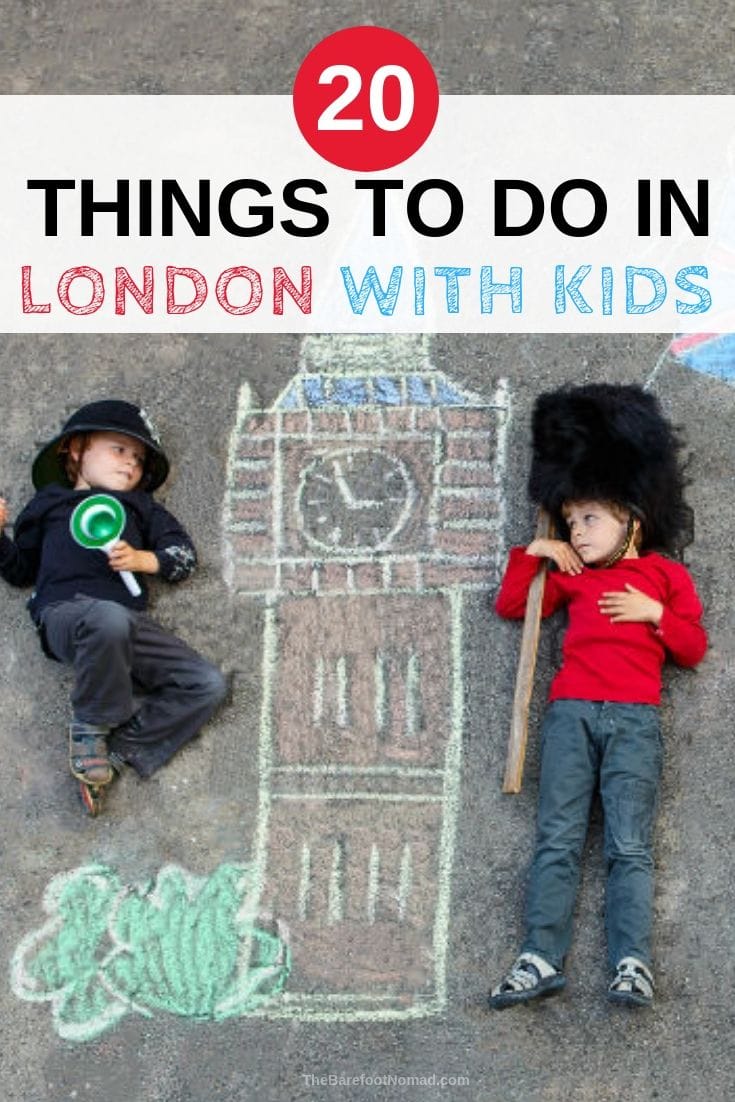 One of the easiest ways to see all of these great attractions in a day or so is to take a hop-on-hop-off bus tour. You may even be able to fit in Trafalgar Square, St Paul's Cathedral, Madame Tussauds Wax Museum and even more. Sure, by the end of that day you'll be exhausted, but it's nice to see all of the big attractions in one fell swoop and then leave you time to check out the lesser known areas of London the folowing days.
Visit the Royal Observatory in Greenwich
A great opportunity to have fun together while still learning something cool, a visit to the Royal Observatory is recommended for families with older kids and an interest in the natural sciences. Our kids, at 10 and 13, definitely fit that description, and are first in line for any cool, science themed attraction.
There's a lot to see here, from standing on Earth's most renowned Meridian Line, taking a journey back in time to learn how astronomy has developed and how the seas were first mapped, and then seeing the Great Equatorial Telescope, which changed how the world perceives the universe.
Go to an outdoor playground
London is full of areas where kids of all ages can take part in exciting adventures, while having fun and being suitably challenged.
Most of the bigger parks in London, and the city is famous for having lots of them, have at least one large outdoor play area for kids, with climbing frames, tunnels, mazes and lots of other opportunities for fun. There's a great list of London playgrounds here.
While you're there, be sure to check out the local wildlife. There are a surprising number of grey squirrels wandering around London parks, and they're endlessly entertaining for little ones.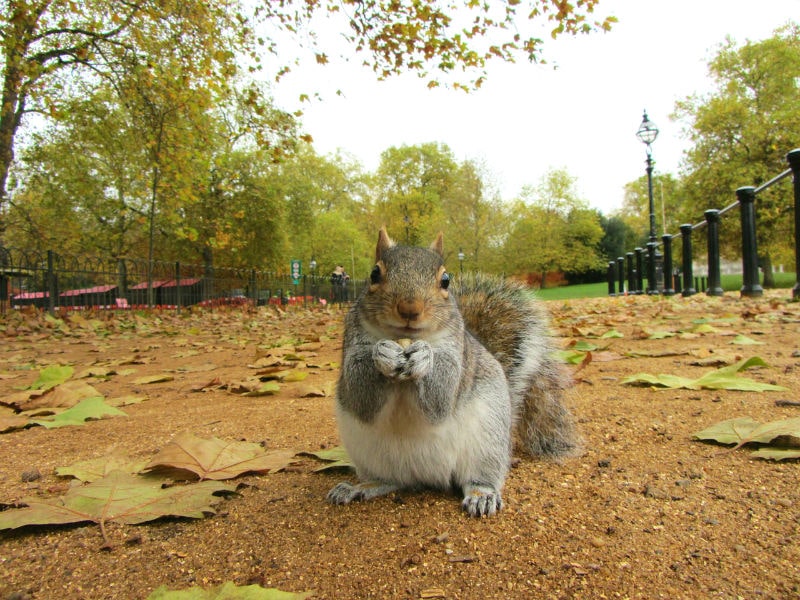 Visit a zoo
London has some spectacular, world-famous zoos as well. Any family visiting the city should spend at least one day exploring London's zoo and farm areas.
The Zoological Society of London Zoo, the London Wetland Centre, the Sea Life Centre and Richmond Park all have areas where the entire family can see exotic and more common animals, including creatures of the savanna, the seas, and the mountains alike.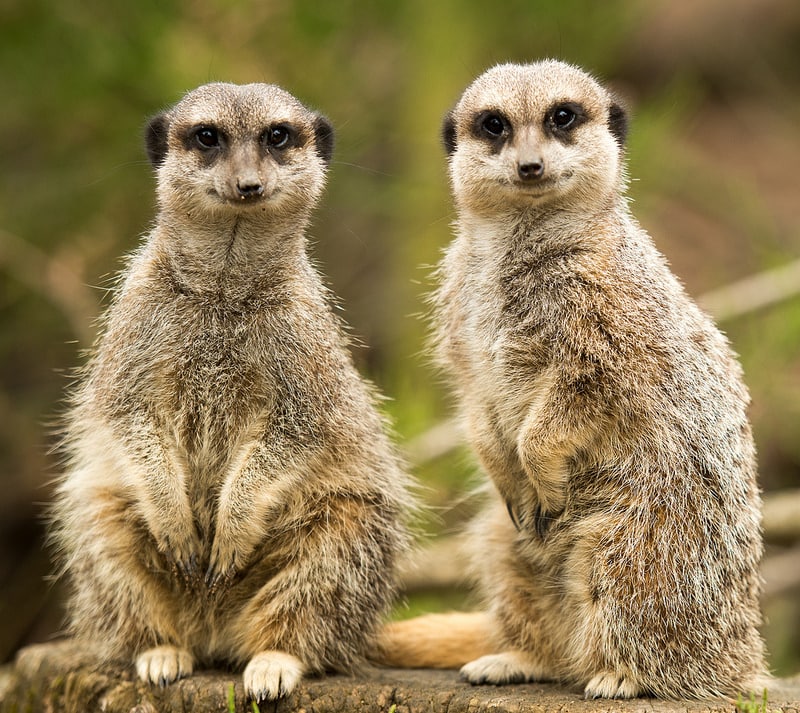 Grab a bite in a family friendly restaurant
London has plenty of restaurants that combine great food and fun. The Rainforest Café looks, well, like a rainforest, with tropical animals and lots of green and the meals also transport the guests to a lush, exotic place in an instant. On top of that, there are lots of other restaurants around London designed for keeping kids well-fed and entertained as well.
View this post on Instagram
Visit one of London's parks
While most visitors to London likely think of the city as a bustling, busy place (and it can be), London is also home to plenty of lovely, quiet, green areas. There's a great list of parks here from the city of London, with information on feature gardens, skateboard parks, playgrounds and much more.
One of London's most accessible urban parks is Bishops Park, which is a great space for toddlers, teens and adults alike. The park has an urban beach that is like nowhere else and the skate bowl, the trails and the manicured garden areas are unique as well. Picnics are also allowed, so if the weather is nice, you can spend an entire day there together.
If you're up for one of London's quirky or unusual things to do, and are up for a swim, check out the Serpentine Lido in Hyde Park. A lido is an outdoor pool, and there are plenty in the city. However, unlike the majority of heated, chlorinated lidos with defined swimming lanes, the Serpentine is a non chlorinated, open lake in Hyde Park in the heart of London. If you're in London over Christmas, take time to check out the Serpentine Swimming Club's semi-famous Christmas Race, where brave souls battle the elements to become the champion.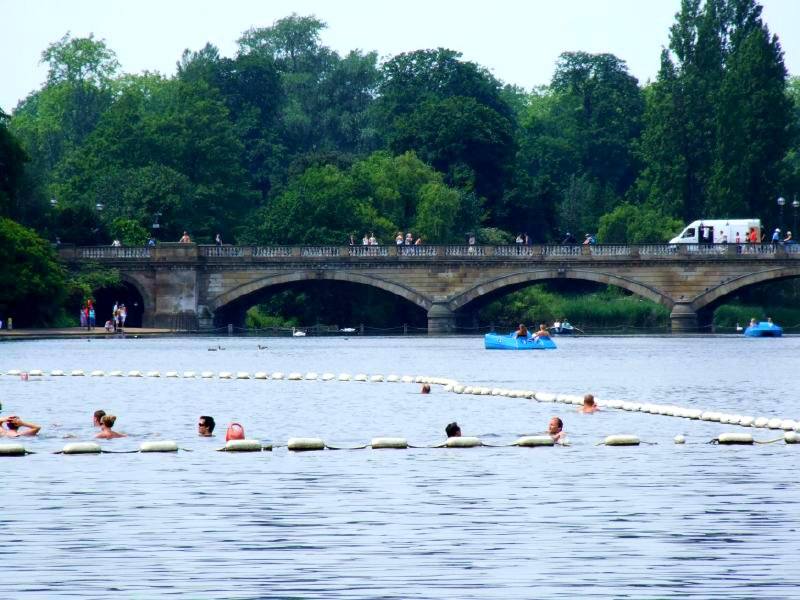 Go Ape at Battersea Park
Battersea Park is right next to the river, with plenty of paths for walking, plus it has a zoo, playground and the Go Ape climbing experience. It's always one of the most favorite family things to do in west London.
The Go Ape Park is an excellent opportunity to explore nature, get physically active and have loads of fun in the heart of one of the world's largest and busiest cities. The Battersea Park is open from February through November and has plenty of variety in its courses and is suitable for anyone from the age of 4 and up. At Go Ape, everyone, even the fittest, most athletic adult can find challenging obstacles.
The canopy adventure takes visitors to the top of some of the tallest trees in the city and the Fisherman's Net will make you climb on rope ladders, zip wires and wire crossings, to mention just two of the Park's many attractions.
Things to Do in West London with Kids
For whatever reason, West London often gets neglected when talking about children's activities in London. We've included a special section with our top picks for things to do in this fun area of the city.
We've already talked about checking out a show in West London, but it's worth mentioning here quickly again. There's just so much variety in terms of kids shows here, which is honestly quite rare, and it's a unique family experience the kids will definitely remember!
Holland Park Adventure Playground
The largest park in the Royal Borough, Holland Park occupies over 22 acres of land, and is packed full of fun attractions.
Kids, younger and older, can enjoy all sorts of physical activities. They can run around or have fun with the swings on the playground, they can test themselves on the climbing wall and they can explore nature in the wildlife area. There's even a pretty Japanese garden that kids will love.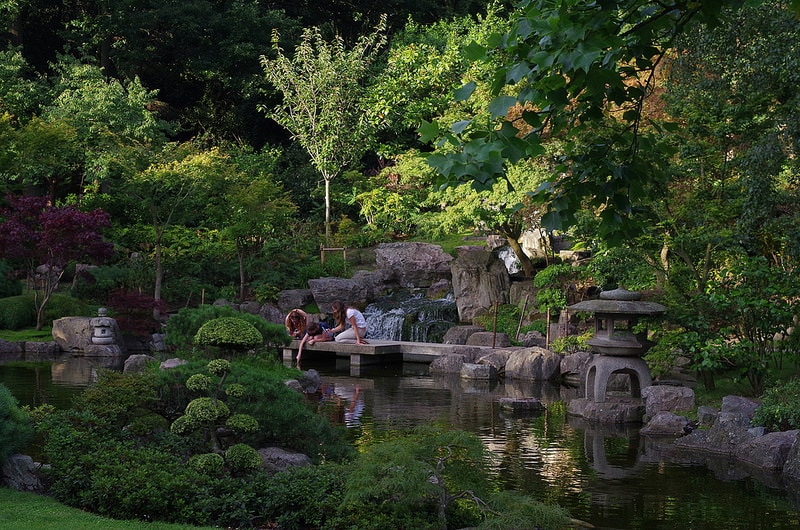 Kidtropolis
Great for kids from newborns to age 12, Kidtropolis has plenty of surprising inventive and perfectly safe toys and play areas. Children around the age of three will enjoy the artsy fun at Messy Play, while kids over the age of three can test their abilities driving around in Bumper Cars. Kids over the age of four can let off steam jumping on the Inflatable Assault Course – the name might sound aggressive, but it's designed for little ones and a lot of fun.
Bay Sixty 6
Do your kids love to skateboard or BMX? Bay Sixty 6 is a great choice for families with older kids, aged from nine and up. Bay Sixty 6 is a skateboard and BMX facility with special design solutions. Some of the areas are challenging for advanced skaters and bikers, while others are used for beginners' courses.
Pottery Café in Fulham
When the weather gets foul and you are looking for some creative fun, this pottery studio will keep everyone busy, including young kids and teenagers, parents and grandparents alike. This may be a little quirky and low key, but people swear it's one of the best family experiences in London.
What's especially cool for families visiting London is that you don't need to have any tools or supplies. Everything you need for creating your own art is available at the venue and the place organizes lots of thematic events and programs that the entire family can take part in together.
Kensington Memorial Park
Kensington Memorial Park is another park where the entire family can have fun together, with tennis and football courts, a field where kids can play cricket and a great playground. The Park has a new water play facility as well, which is perfect for having fun not only on hot days, but in cloudy weather as well.
Do you have anything to add to these best things to do in London with kids? Let us know!