Today, we have guest writer Shane Haumpton, who's sharing budget travel tips for your family's European vacation. Shane Haumpton is a beginning writer, self-confessed coffee addict and shutterbug, and manages to do all these while enjoying life as a nomad. She is interested in writing on a variety of topics, ranging from lifestyle, photography, travel, and arts and crafts to gadgets, social media, and internet safety.
Here's what Shane has to say about saving money on your next family trip to Europe.
What's on your family travel bucket list? Mine was to visit Europe, but since going there can be really expensive and we didn't have much growing up, my family wasn't able to go there until recently.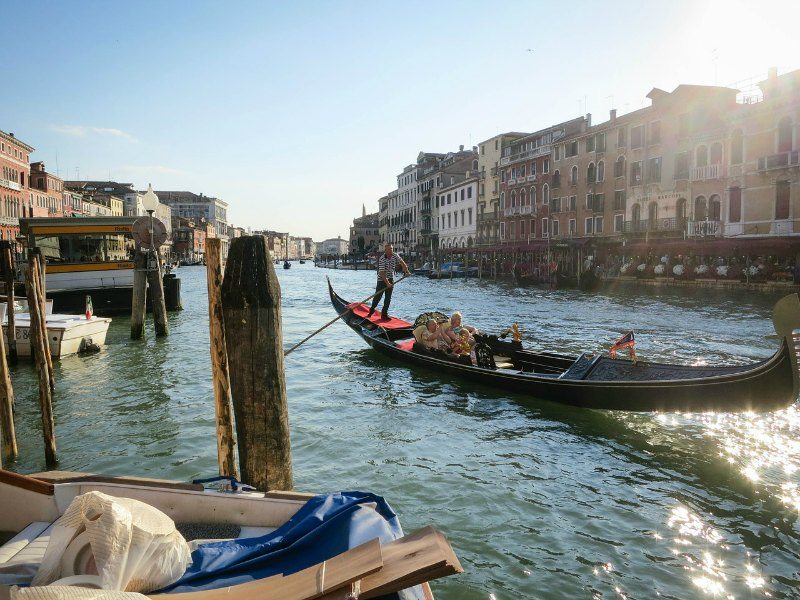 Thankfully, a trip to Europe has now become easier and cheaper. Just a month ago, I was able to take my parents and 3-year-old daughter to France, Switzerland, and Italy at a fraction of the cost one would usually spend for a European tour.
Editor's tip! Check out our picks for the most beautiful Eastern European cities, things to do in Mallorca, and fun facts about Norway.
Today, I'm sharing with you my money-saving tips for a family trip in Europe.
Do it yourself
Travel agencies in the U.S. charge from $1,200 to $4,000 for guided tours to premium European destinations (depending on the places and travel duration). However, if you do it yourself, you can save up to 75% of the cost.
With the amount we saved, we're able to explore more European cities like Florence and Lucerne, where I practiced some techniques for shooting a European vacation.
For capturing scenic landscapes and stunning landmarks, I used my compact, easy-to-use Canon 6D, a full-frame DSLR that's perfect for travel and nature photography. It also produced great pictures of my trip to Disneyland Paris with my little girl.
Watch out for promo fares of foreign airlines
We booked our plane ticket to Paris (which was our entry point to Europe) from Asiana Airlines when it had a seat sale. The deal was too good to pass up, so we booked tickets immediately, even if our trip was 7 months away. Booking our tickets in advance saved us a lot on airfare costs, so we're able to fit in more days and activities into our itinerary.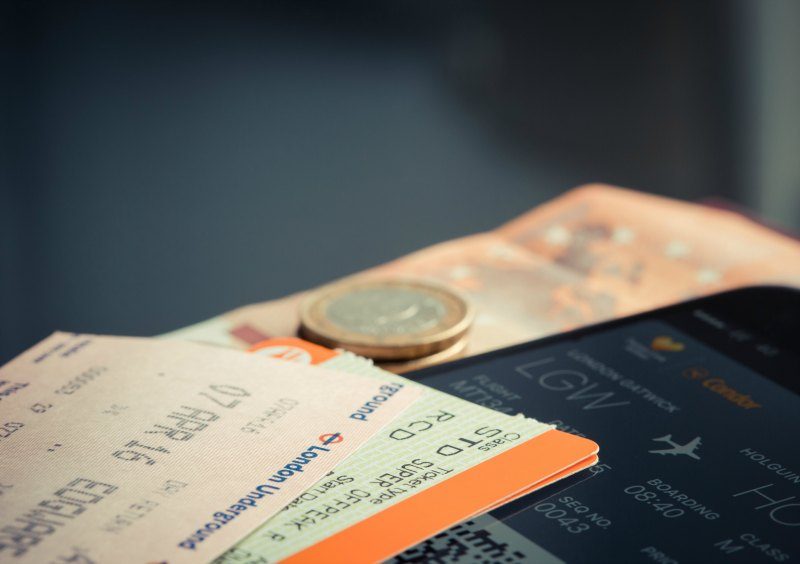 It's best to schedule your travel to Europe in March and April or September to November when the weather is nice and great airfare deals abound. If you can, fly midweek since rates are cheaper at this time compared to weekends.
Usually, foreign airlines have cheaper rates than the local ones, so it's also good to check those that have flights in your area for applicable deals.
Ask airlines about their special ticket rates for children
Since we flew with Asiana, we didn't get a special rate for my 3-year-old (although our flight was really comfortable through its Happy Mom Service). International airlines like Air France give out as much as 33% discount to children ages 2 to 11. Most airlines won't offer the information upfront, so you have to proactively ask about it.
If you have children under 2 years old, remember that airlines no longer allow them to fly internationally for free. They do allow them to sit on your lap, but you'll still have to pay 10% of the adult fare.
And since flights to European destinations usually take very long from North America, save yourself and your children the trouble of enduring an uncomfortable flight. Just book them a seat of their own in the plane.
Travel light
Usually, discounted tickets come with a fine print that limits your baggage allowance. In our case, we're allowed only 23 kilos of check-in luggage for each person. When we first saw that limit, we thought it would be impossible to fit in each bag everything we needed for our 17-day trip. So we packed fewer clothes and shoes, and fortunately, we managed to survive!
Jeans can be worn repeatedly for about 9 days without stinking, so we maximized the use of two pairs of pants that each of us brought. Some nights, we'd wash our delicates and shirts, and then leave them to dry on the heater so that we could use them again the next day.
My daughter has sensitive skin, so I made sure to pack enough clothes for her to change into everyday. Her clothes and shoes are small anyway, so they didn't add on too much weight.
Bring your own food
We were able to cut our travel expenses by bringing our own food. While not necessarily healthy, having several cups of instant noodles with us during our trip saved us from having to spend on food on some days.
Good thing that years of travel instilled in me the habit of bringing my own water heater everywhere I go, so we always had hot water whenever we needed it. If you don't have a water heater, you can ask the hotel's front desk personnel for hot water. They'll be glad to pour some into your cup noodles. They may even lend you a fork and spoon like they did to us when we stayed in Zurich.
Book a place on Airbnb or stay over at a friend's house
Hotel accommodations can eat up a huge part of your travel budget. If you have a friend who lives within your planned destination, perhaps you can ask to stay for free or rent a room in his place. Even if you come to an agreement that you'll pay for your stay, it'll still come out much cheaper than staying in a serviced hotel.
Another option is AirBnB, where you can book a room in France and other parts of Europe for as low as $45 per night. Aside from saving money, you'll also get to enjoy that homey feel you'll be missing out on when you stay in hotels.
Hot Tip! Sign up using this link, and get $35 USD in Airbnb credits with a new email on Airbnb.
For the most part of our Europe trip, we stayed in the apartment of my mother's high school friend who's based in Paris. But in Italy and Switzerland where we didn't know anyone, we booked budget hotels around 5 months in advance. That allowed us to avail of the early bird rate that's 40% less than the original price.
By being frugal, your family can enjoy the Eiffel Tower in Paris, frolic in the Swiss Alps, and marvel at the ruins of the Colosseum in Rome without overspending. All it takes is a bit of resourcefulness and patience in scouting for the best deals, and the willingness to adjust your needs to your budget.