"We're going to sleep in a cave, Mom? Like Batman?"
The kiddos were a bit incredulous about our next adventure. And to tell the truth, I wasn't entirely sure that booking a few nights in a cave would be a great idea. Would it be damp? Or dark?
Or, as Cole asked, would there be Batman?
The people of Cappadocia, Turkey have been carving homes out of the soft rock their otherworldly landscape of fairy chimneys for, quite literally, thousands of years. Today, tourists like us flock to the town of Goreme for a chance to stay in Turkey's unique cave hotels.
Batman or not, we weren't going to miss the chance to sleep in a cave for a few days.
Our first glimpse of Elysee Cave Hotel was the open, leafy courtyard, with a hammock in one corner and steps leading invitingly up to the rooftop breakfast bar.
Elysee's manager, Deniz showed us to our cave room. I was expecting small, and dark, but when Deniz opened the door the room's 10 foot arched ceiling and lovely natural light quickly shattered any ideas I had about a cave hotel.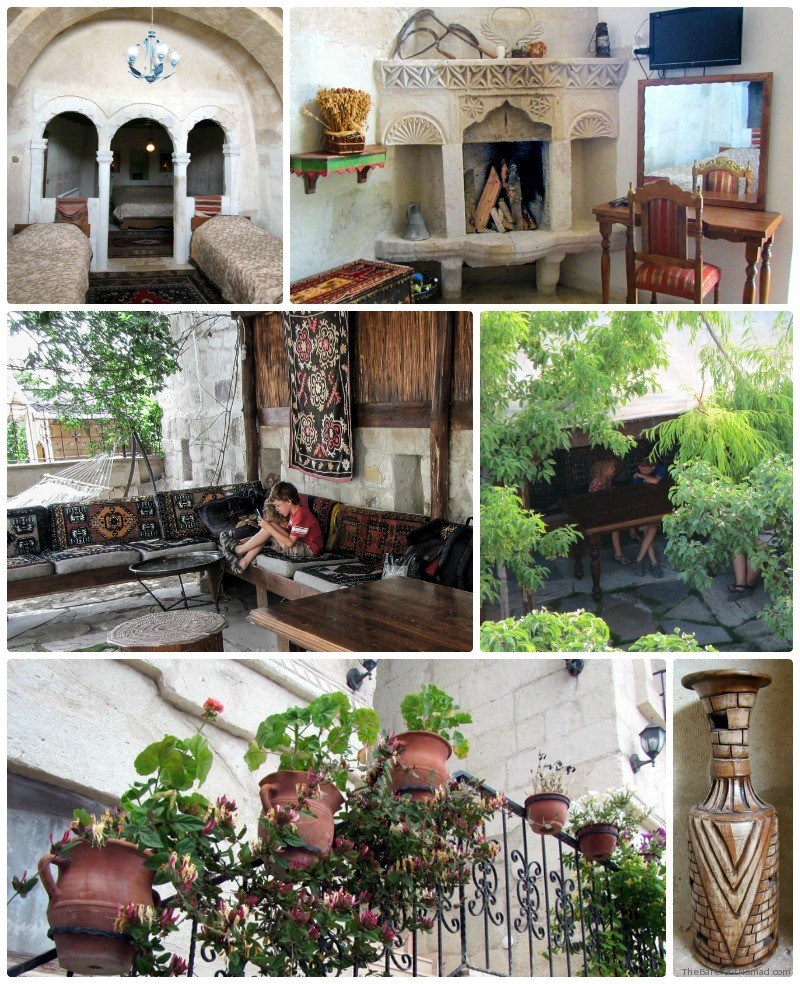 We spent three days at Elysee , eating scrumptious breakfasts, lazing in the leafy courtyard, and sleeping in our cozy, quiet and surprisingly spacious cave room. When we managed to pull ourselves away from the hotel, we soared above the fairy chimneys in a hot air balloon (video here), ate at some of the fantastic Turkish restaurants Deniz recommended, and wandered around the fantastic landscapes of the Goreme Open Air Museum.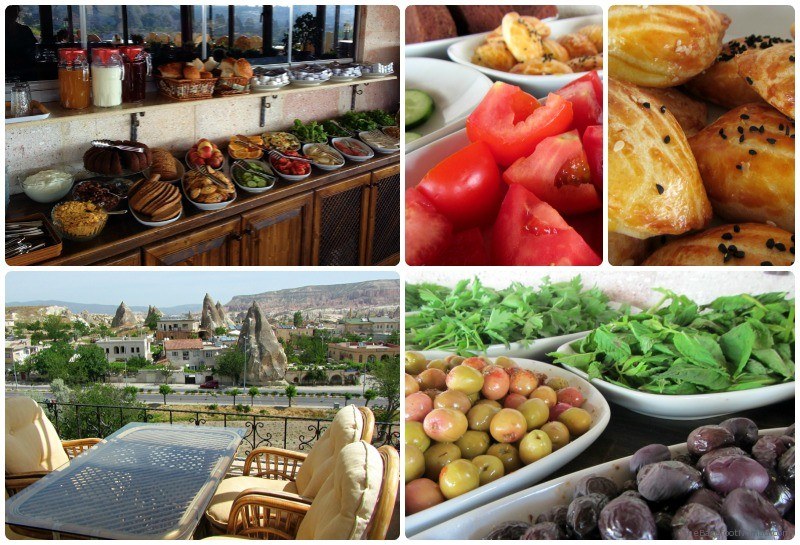 But, by far, one of the best parts of our stay was getting to know Deniz.
It's rare to find someone who so instantly connects with his guests, and who is so genuinely interested in their welfare. Cole and Charles played soccer in the inner courtyard with Deniz and his staff. Deniz played Uno with Cole in the leafy courtyard, and he took Charles and Cole to a local barber to get Cole's hair cut before we left.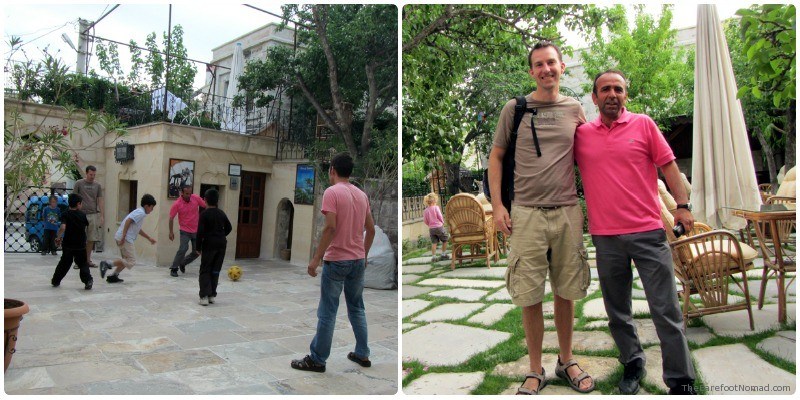 So, that's the story of how we learned to sleep in a cave and love it. Elysee, it seems, has everything you'd ever want in a cave hotel, great food, a feeling of family, and a cozy place to sleep.
But, Cole's sorry to say, no caped crusader. 😉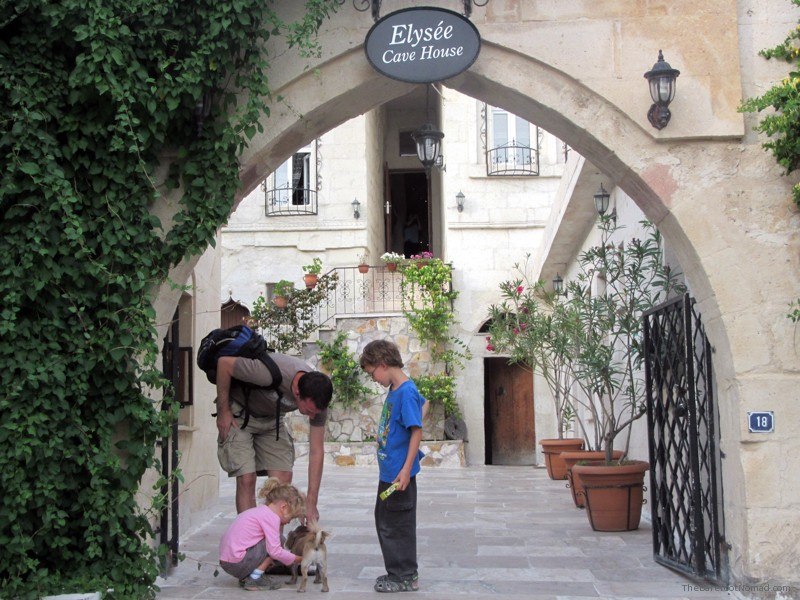 What you need to know
We stayed in the Elysee Cave Hotel Website Facebook TripAdvisor reviews
You can book the Elysee Cave House on  Booking.com
Getting There: Flights from Istanbul to the city of Kayseri run every day, and cost as little as 30 USD one way with AtlasJet, Pegasus or Turkish Airlines. Check flights on Expedia
. It's an hour's bus ride from Kayseri to Goreme.
Turkish Airlines has flights from from Istanbul to Nevsihir, a smaller city only 12 km from Goreme. Check flights to Nevsihir on Expedia
.
We stayed with Elysee Cave House at a reduced rate, but they didn't request a favorable review, and we loved them even though we didn't get to share a cave room with Batman.