The Portuguese are famous for a lot of things. When it comes to pastry however, their custard tarts are known the world over. Of the many varieties, Portugal's most famous tart is probably the pastel de nata.
This Portuguese custard tart pastry is delicious and you can find versions of it all around the country. Not only is it rich and delicious in flavor, it also has a rich history.
Originally created just before the 18th century by Catholic monks at the Jerónimos Monastery near Lisbon, the tarts are also known throughout the country as Pastéis de Belém in honor of the town in which they were invented.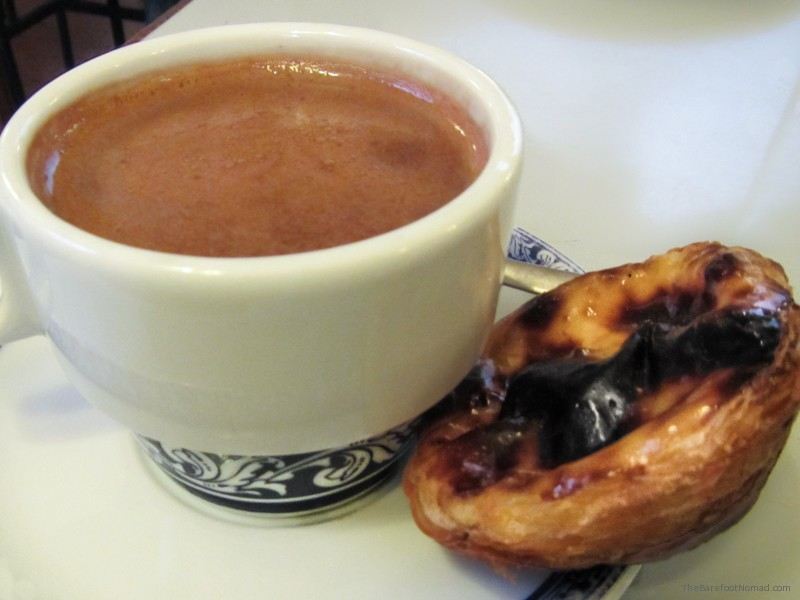 Back then eggs yolks were plentiful, because the monks and sisters used the egg whites to starch their clothes and to help in the production of port. With egg yolks aplenty, dozens of custard tarts were created and perfected in those early years.
After the Liberal Revolution in 1820, most religious orders shut their doors and the delicious tarts stopped being produced. Thankfully, the world couldn't accept this, so in stepped a few enterprising monks and by 1837 the delicious pastel de nata were again being sold, however this time at a nearby shop called Casa Pasteis de Belém.
Over the years, the Tower of Belém may have become Beléms biggest tourist draw, but Casa Pasteis de Belém isn't far behind it. Today, the place is as busy as it was back then and as a result the original Casa Pasteis de Belem is still running strong.
Since everything is so close in Belem, the Casa Pasteis de Belem makes a great place to stop for a snack after touring historical Belem's nearby landmarks. So after a cool morning checking out the town's other sights, that's where we headed.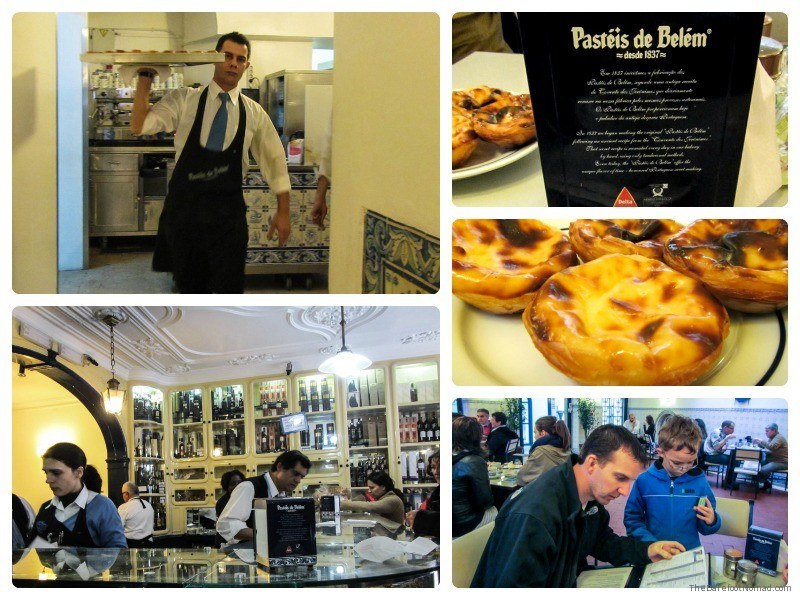 On entering the packed shop we quickly checked out the wares in the front cabinets before making our way to one of the many back rooms. As we passed the glass windows inside, we saw where their bakers continue to make the tarts using the same heavily guarded secret recipe from way back when.
The place was so busy when we entered that we were nervous we wouldn't be able to find a seat, however Cole spotted a great place and we quickly sat down. Within a minute a waiter arrived to take our order and we managed to get some pasteis de nata, a chocolate croissant we saw in the front case, a coffee and a few glasses of thick melted chocolate.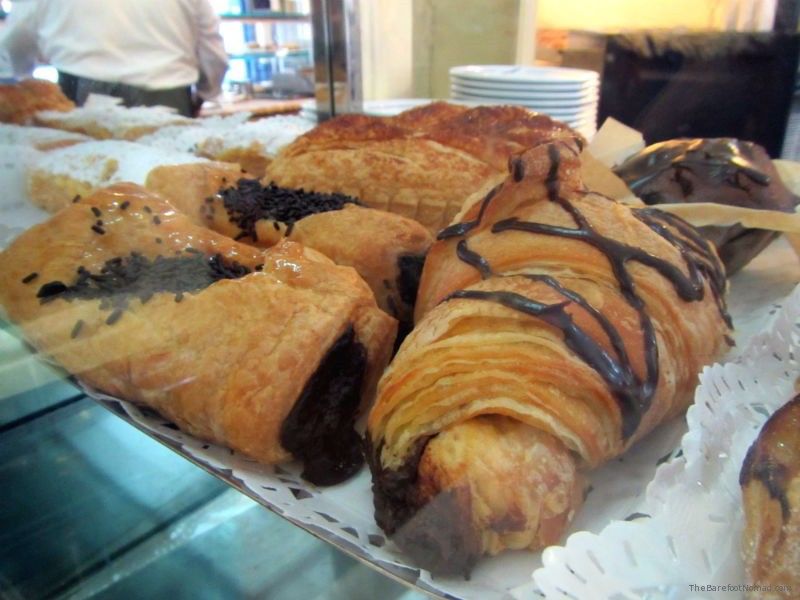 The hot chocolate was good, but not having it with churros like we were used to in Spain seemed odd. The chocolate croissant was also tasty, however it wasn't the reason we were there.
The main attraction, the still warm pastel de nata, was by far the best we tasted in Portugal and left my mouth watering for more. Actually, it was hard not ordering a dozen to go, however Micki convinced me that one day we'll just have to go back.
Looking at Casa Pasteis de Belem's track record, I doubt the place is going anywhere for a long time. Like the Belem Tower, the place is a local treasure.
Where to Find It
Casa Pasteis de Belém is on Rua Belém just off India and Brasilia Avenue almost across from the giant Monument of Discoveries and a few buildings from the Jerónimos Monastery.

For More Information
You can check out the Casa Pasteis de Belem website here for hours and information. It's in Flash so you have been warned.