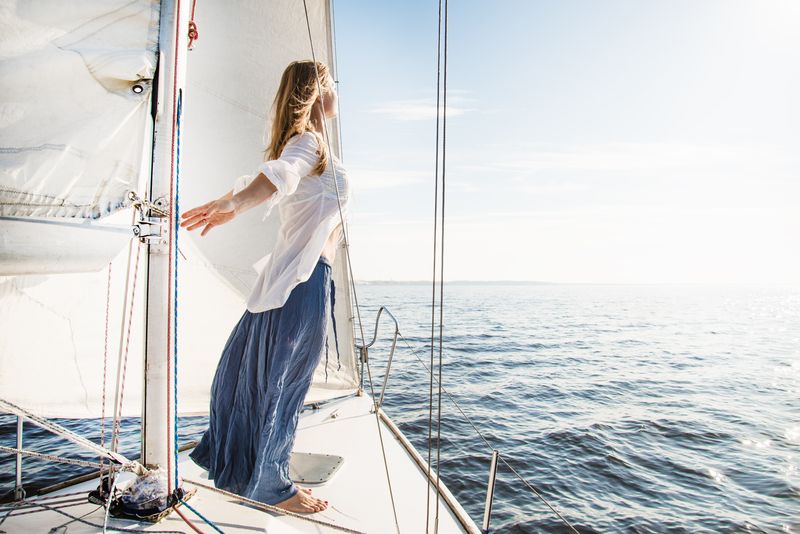 With most countries emerging from quarantine, more and more people are starting to dream of their next vacation.
Croatia's coastline near Split is so idyllic that it's a natural place to start planning your next trip. You'll find Roman ruins, stunning aquamarine water, olive groves, sleek resorts and great restaurants. If quiet is more your thing, island hopping in Croatia can take you to remote villages and isolated bays.
How to Have an Amazing Private Sailing Vacation from Split Croatia
Croatia may be a be small geographically, but it's packed with history, outdoor beauty and incredible food and drink. The Croatian coastline has so many spectacular spots to visit that is a natural start to any itinerary.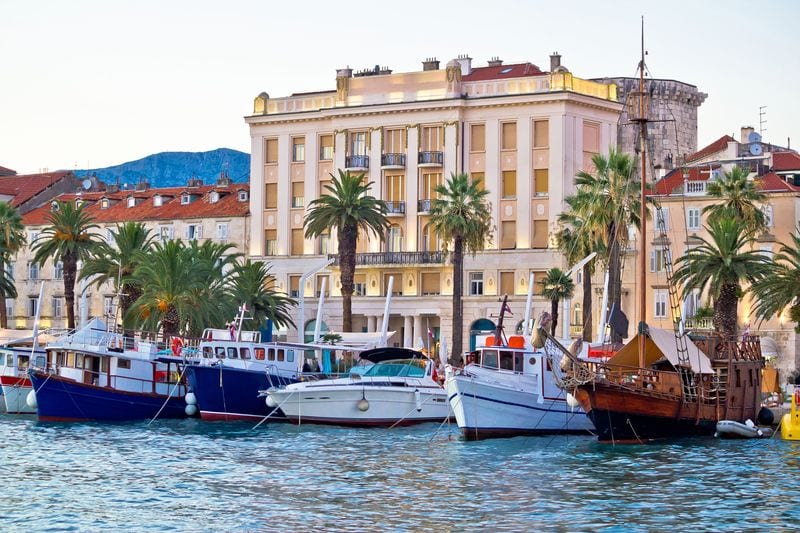 Plan your itinerary
One of the secrets to a great cruise in Croatia is planning your itinerary carefully.
Private sailing and cruise options from Split let you distance from other travelers, while still experiencing Croatia on the water. It's a perfect choice if you're looking to get away from the crowds in Europe this summer.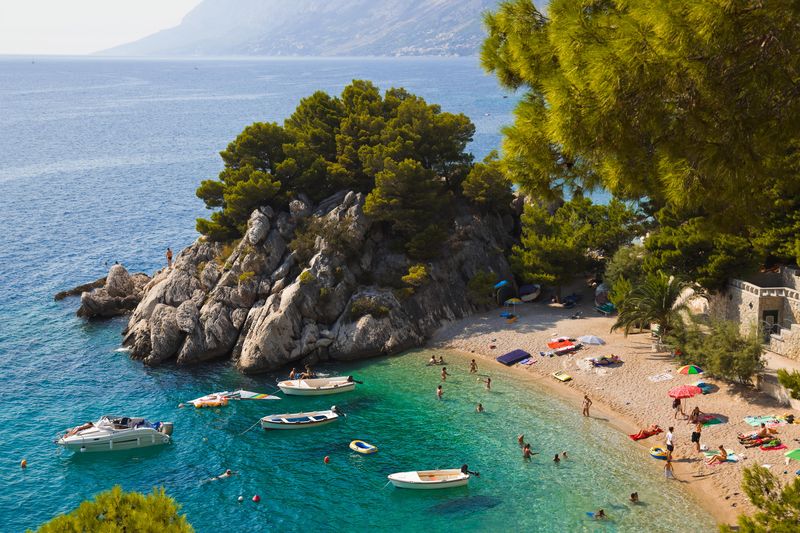 Starting your sailing from Split is probably the best choice, as it is among the country's largest marinas and most yacht companies use it as a base.
If you only have a week, cruising from Split to Dubrovnik lets you see most of Croatia's most popular attractions. Plus, it's a relatively short distance, leaving only a couple of hours of cruising a day, and plenty of time to enjoy your destinations.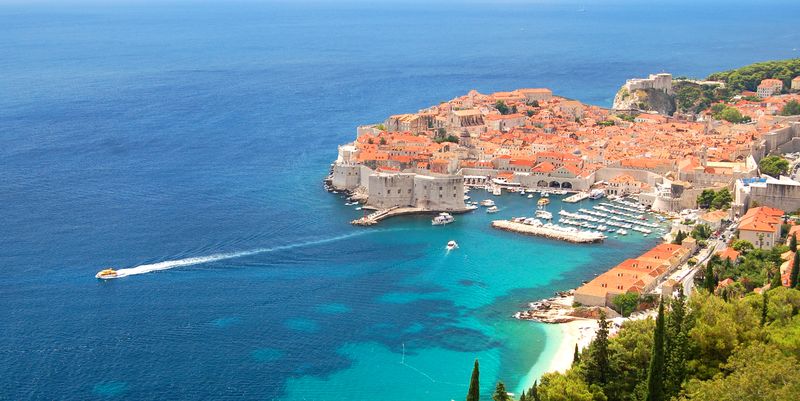 The area's most celebrated islands (Korčula, Hvar and Brac) are located between Split and Dubrovnik. You'll also be able to tour the fabulous cities of Split and Dubrovnik. Given that Dubrovnik is one of our picks for the most beautiful cities in Eastern Europe, it's well worth a visit.
If you have two weeks to spend in Croatia, you could consider sailing from Zadar all the way to Montenegro, or simply take your time on the trip from Split to Dubrovnik.
Travel during sailing season
The sailing season in Croatia is between the months of May and October. If you love swimming, you may want to consider traveling in July and August, when the water is warmer.
If you're on a budget, September is often the most affordable and the least crowded month.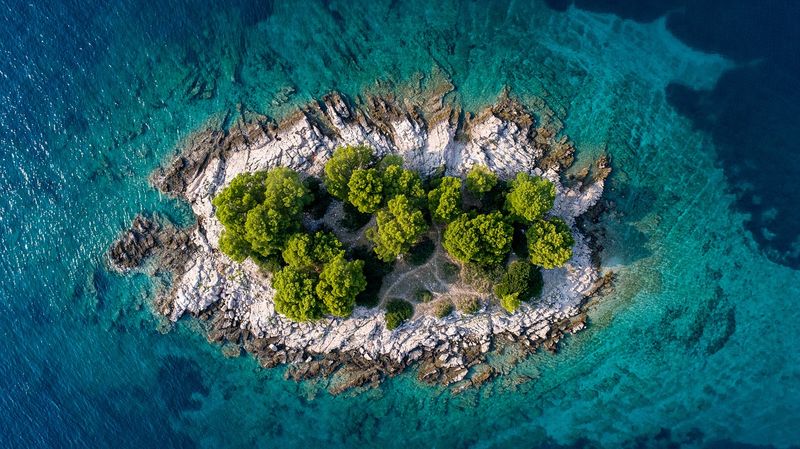 Choose the right boat
Your first choice is going to be between a sailing yacht or a motor yacht. No matter which you chose, make sure it has plenty of outdoor living area, and that you're comfortable with your boat.
Since distances are relatively small in Croatia, a sailing yacht can be a great option.
One of the major advantages of renting a motor yacht is the increased mobility. With a motor yacht you may be able to visit more islands and more attractions. However, motor yachts are the most expensive types of boats.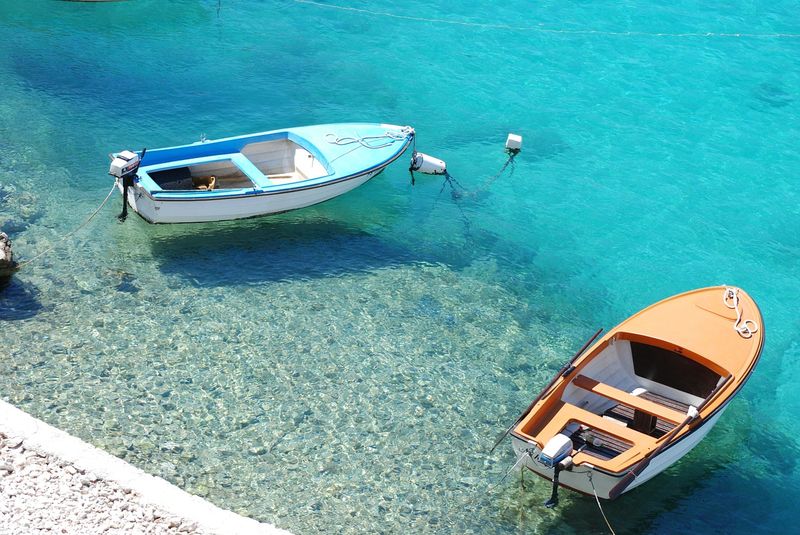 The motor yachts available in Split come is many types and sizes and the period that you can rent them for can be tailored to match your needs You can rent a small motor yacht for a day or a larger one for a longer period; it all depends on the size of your group and your budget.
Motorboat rentals are available with skipper and crew, with only a skipper or without any professional personnel (bare bones charters). However, if you are travelling in a large group and you need a large yacht, you might not be able to find any yacht without a crew.
If you're looking to minimize your contact with other people, smaller yachts can be rented without professional staff, but even if you are an experienced skipper yourself, you will need to be able to prove that you can use the boat by providing the necessary licenses and permits.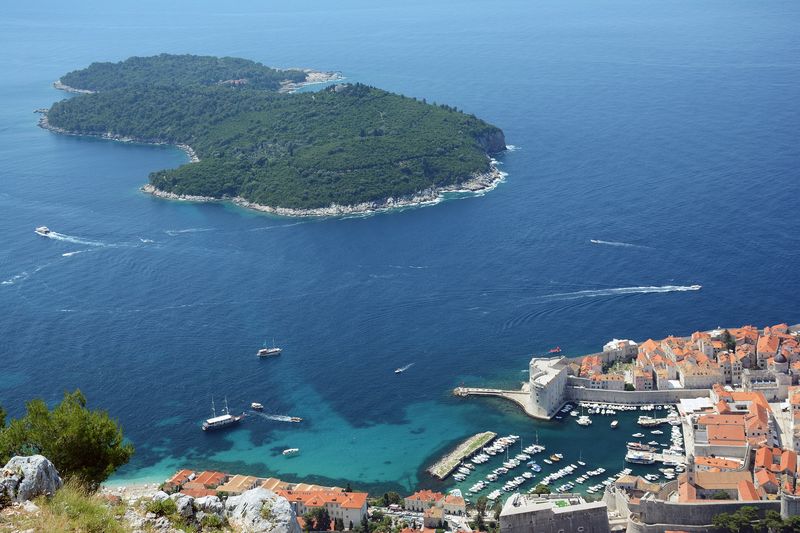 Spend some time at the beach
Croatia beaches are spectacular. Here are a few to check out:
Dubovica on Hvar
Lovrecina and Zlatni Rat on Brac
Proizd Island near Korčula Island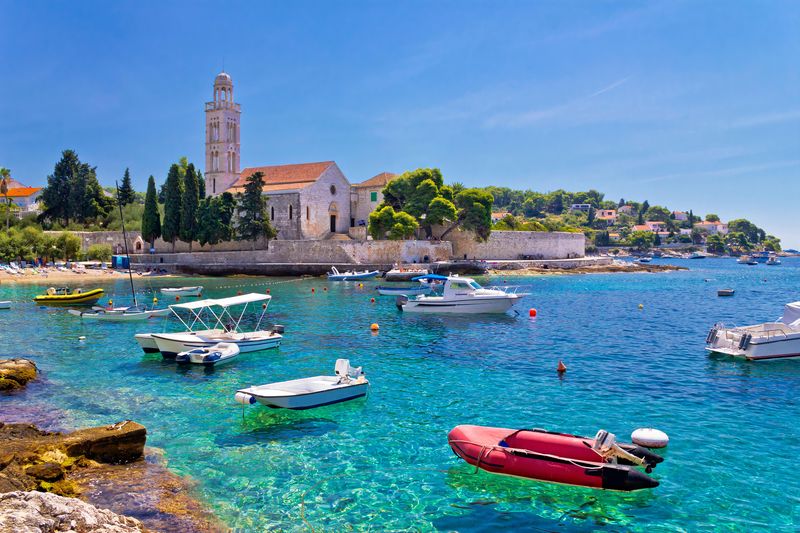 Avoid Dubrovnik when the large cruise ships there
If you're looking to avoid large groupos of people, be careful when you visit Dubrovnik.
Dubrovnik is a popular port for large cruise ships that hold thousands of passengers, who then disembark and crowd the city streets. Ask your sailboat rental company when the cruise ships are in Dubrovnik, and avoid those times.