This is a guest post from Anca, the founder and chief editor of One Day Itinerary.
Without a doubt, London is one of the most famous cities in the world. For centuries, it was the center of the British Empire, with contacts and connections with literally the whole world. The consequence of that today is an immense cultural diversity that can be observed throughout the city, and this diversity covers pretty much everything from gastronomy to fashion.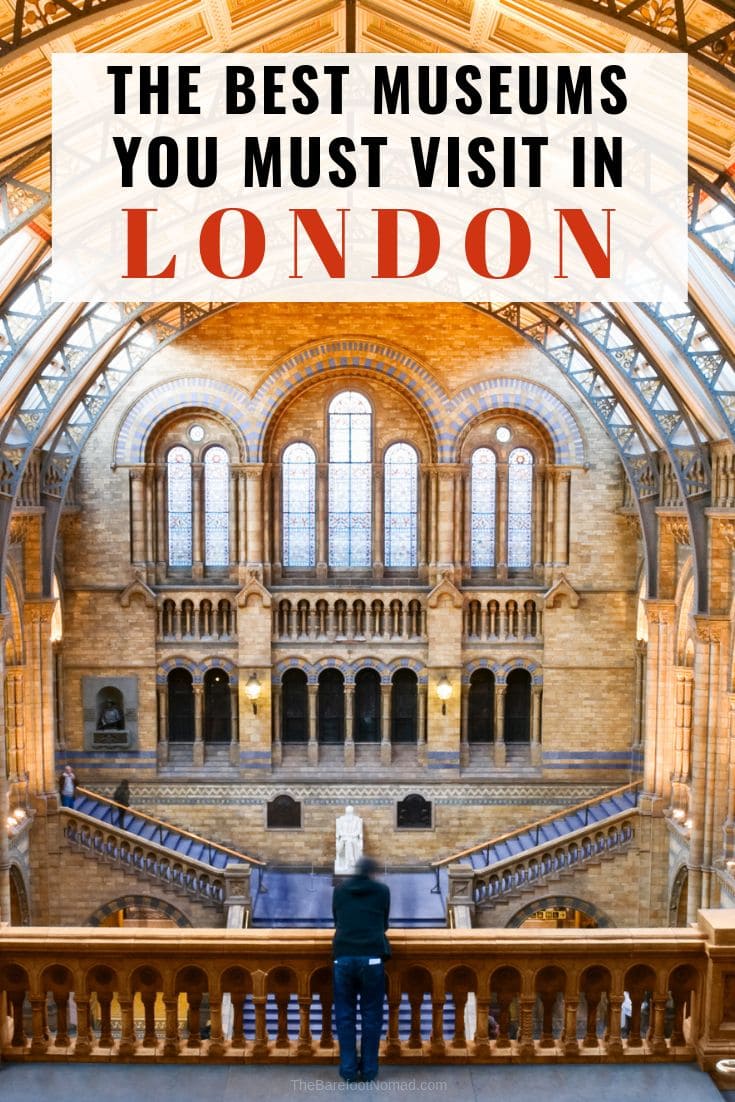 Some of the best places to see all of that and learn more about the country's history, as well as explore some other interesting topics, are London museums. There are plenty of fascinating institutions of this kind throughout the city, some focusing on culture, some on other things like science, but in any case you are guaranteed a spectacular experience when you enter.
Top museums to visit in London
Where should you go first? Here's a list of top museums to visit in London.
Natural History Museum
The Natural History Museum also has to be right at the top of the list of the best London museums.
Even if you're not a science enthusiast, you will be amazed by what this fascinating place has to offer. Again, the number of exhibits is flabbergasting, with literally tens of millions of items from various fields of natural science. Dinosaur skeletons kept inside this building are sure to fascinate every single visitor, and they even have specimens collected by Charles Darwin himself.
There are also galleries dedicated to geology, human evolution, birds and many other things, but what is particularly interesting is that the Natural History Museum is actively working on attracting its visitors to participate in various scientific experiments (many of which are actually exhibited here) and surveys.
The Natural History Museum is great for kids because they will be occupied for quite a while, and don't be surprised if you see British schoolchildren running around, too.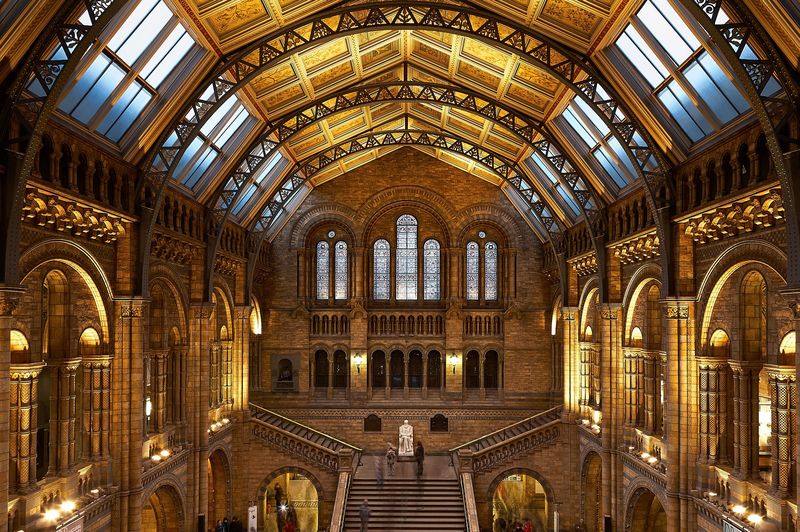 British Museum
You really can't start a list of the best London museums any other way than with the British Museum.
The British Museum is a globally recognized institution full of fascinating and incredibly valuable artifacts. And the scope of everything here is simply mind-boggling: about eight MILLION items are on display!
There are separate sections for ancient civilizations like Rome, Greece and Egypt, as well as huge sections on Asian, African and the cultures of Oceania and both Americas. Items belonging to Egyptian pharaohs, the Rosetta stone, parts of the Acropolis, reliefs from Assyrian palaces… the list just goes on and on and you would be forgiven for feeling a little bit overwhelmed by it all.
Simply, there is no better place in the world to view humanity's development and accomplishments and to contemplate how far we've come. In addition, this is actually the first national museum in the world to be fully open to public, with its roots going back all the way to 1753. An absolute must for every visitor to London.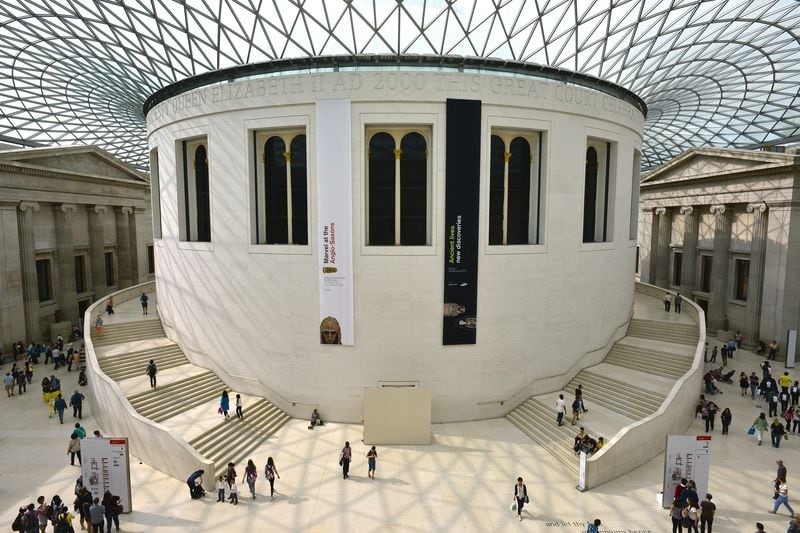 London Transport Museum
A visit to London Transport Museum is a great way to learn about this great city's history. Well, one aspect of it, at least.
There are various vehicles to explore, photos, signs, posters, even art and uniforms – absolutely everything you can imagine regarding London's public transport system through the years.
You can, for example, see the evolution of the famous red bus, from a horse-drawn bus to a modern hybrid vehicle.
The place could also be interesting to children, especially if your kids like machines.
The London Transport Museum also has a depot in which it houses many other exhibits that are not displayed in the main building. It is, however, open only on special occasions, so check if you're in luck when you come here. With more than 300,000 items ranging from trains to engineering drawings, there is more than enough to see here, too.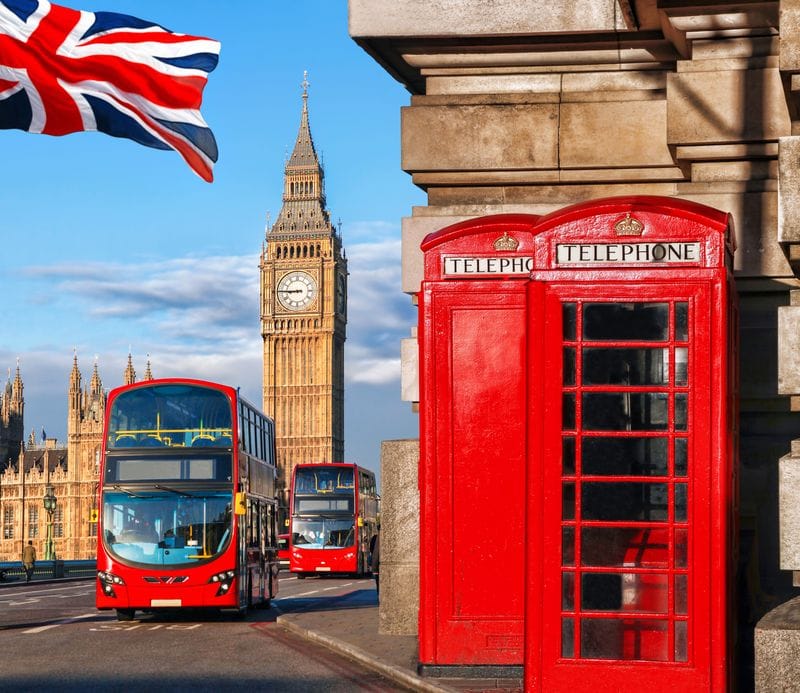 Victoria and Albert Museum
The Victoria and Albert Museum dates back to 1852 and is considered the best museum of art and design in the world. Named after the famous Queen Victoria and her husband Prince Albert, this illustrious institution covers more than 5000 years of art history.
Architecture, fashion, textiles, photography, painting, glass, ceramics, even furniture and theatre and many other design categories are all included here, so you can expect quite a fascinating experience when you visit. The museum's Renaissance and East Asian collections are particularly appreciated, but its collection of sculptures from after the classical period is the largest in the world.
A visit to Victoria and Albert Museum is something every tourist should seriously consider.
Tate Britain
Tate Britain is another London art museum, but this institution focuses on British art alone.
It was founded in 1897 and houses a collection of artworks from the early 16th century all the way to modern days. You won't find a more detailed overview of British art anywhere else in the world, and you will be able to inspect works of several revered artist in a room dedicated solely to each of them.
The names featured here include Francis Bacon, Tacita Dean, John Latham, Peter Blake and many others, which is not a surprise given that this institution is actually the British national gallery.
This is also one of four Tate galleries located across England, with Tate Modern being also situated in London. So, if you're an art lover, you know where to go.
Madame Tussauds
Who hasn't heard of Madame Tussauds?
This famous franchise of wax museums has branches pretty much all over the world, but the museum in London is the first and the biggest one.
With over 250 wax figures representing various celebrities, members of the royal family, historical figures and even famous criminals, this is one of the most popular attractions in the city.
Take a selfie with the current US president Donald Trump, pose next to Martin Luther King, and join Queen Elizabeth II for an exclusive photo session. Incredibly fun!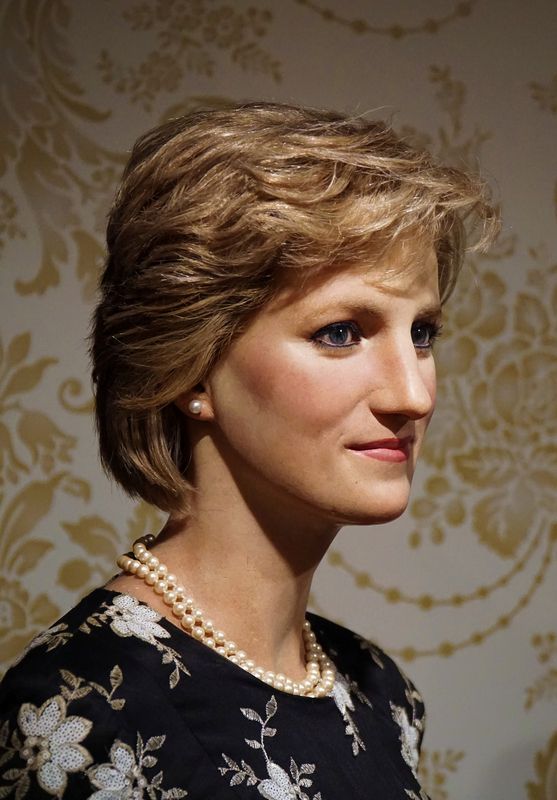 Museum of London
While the last entry on our list of top museums to visit in London deals with just a small part of the city's history, the Museum of London focuses on that in its entirety. It depicts the development of modern-day London in chronological order, all the way from prehistoric times.
One of the most impressive features is the Victorian Walk, with various recreated buildings from that period. It's easy to get into the mood of every period, and there are even interactive exhibits you can enjoy that will teach a whole lot about the city's history.
Museum of London Docklands is located in a different location (Limehouse district) and focuses on the city's connection with the mighty River Thames. London was actually a port from ancient Roman times, so here too will you have the opportunity to learn about its rich history. Enjoy!
Churchill War Rooms
We all know who Winston Churchill was, right? UK's charismatic leader in WW2 led the defense of the country against Hitler's forces and then helped the allied forces reach victory in the war.
A visit to London will provide you with a unique opportunity to go down into Churchill's underground bunker from which all operations were led.
There is plenty of fascinating stuff to see here – from plans concerning Operation Overlord (the operation which was initiated on D-Day) to details from Churchill's life and details concerning everyday life in the bunkers.
Churchill War Rooms are actually a part of Imperial War Museum London, an institution dedicated to studying modern conflicts (from WW1 onward) and their consequences. They also allow you to visit a real battleship: HMS Belfast is a permanent museum on the Thames and open to public.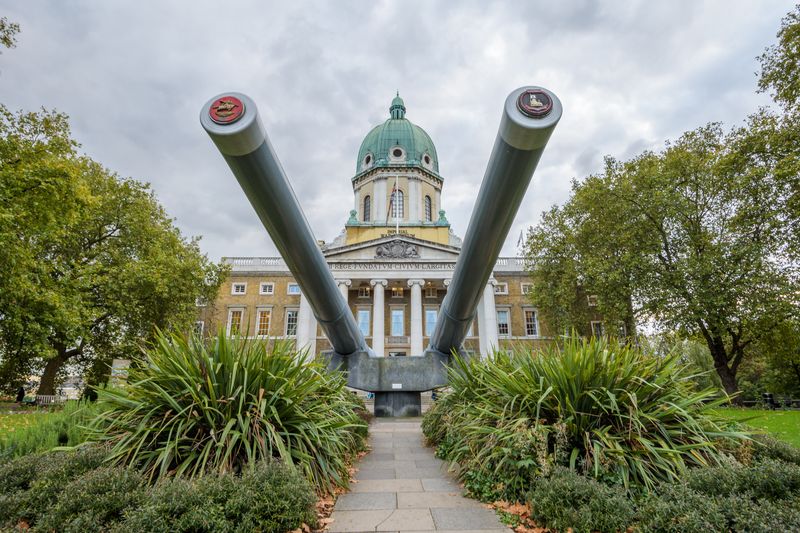 Charles Dickens Museum
And now something for book lovers. The Charles Dickens Museum is located on 48 Doughty Street, in a building that was this magnificent writer's actual home at one point in his life. As a matter of fact, this is where he wrote Oliver Twist!
The house is a magnificent example of a Victorian home, and you can explore Dickens' study and even see the desk on which he would write long into the night and examine the drafts he wrote for his novels. Other rooms are also accessible, plus you can even go down into the servants' quarters to get the perfect sense of life in this period.
Special exhibitions and workshops are scheduled quite often, so with a bit of luck you will be able to get to know this behemoth of English literature even more.
Jack the Ripper Museum
We will end this list of top museums in London with something a little bit scary.
Jack the Ripper Museum is dedicated to what is probably the most famous serial killer in history. It is another great place where you can explore the Victorian era, more precisely the later part of the 19th century.
What is particularly interesting is the fact that the story about these gruesome crimes is told from the perspective of the victims. Furthermore, you will learn all details about each murder on several floors of this building and its basement. At least, all the details we are aware of today. The murderer was never found, and his identity became the inspiration for numerous books, movies and other aspects of modern culture.
On top of that, the museum regularly organizes Jack the Ripper Walks which take you down to the streets to the places where the murders actually took place before going back to the museum itself. It's a great way to visualize one of the greatest crime stories ever!
More tips for visiting London museums
Before we go, there are a few extra tips you should be aware of when trying to make up your mind which place to visit.
Many of the museums in London are publicly funded, meaning you can enter them free of charge and see the exhibits that are usually on display. However, any special exhibition or even inside them will probably charge you some kind of entrance fee.
Many museums, especially the biggest ones, have plenty of interactive displays you can enjoy. Therefore, if you have kids with you, bring them along without any fears they will get bored. The Natural History Museum is a particularly great place for that.
Museum gift shops are generally excellent and represent great places to go souvenir shopping.
Expect crowds! Millions of people visit these museums every year, although some of them are so huge you won't even notice how many people are visiting.
Museums like the British Museum and the Natural History Museum are absolutely massive. Plan ahead what you want to visit there and take your time. You could literally spend days in there!
Be sure to check out our best things to do in London with kids, and our fun unusual things to do in London, some quick London tips, or our ultimate guide of things to see and do in London.
Is theater more your jam? Check out the best live theatre shows for kids in London's West End.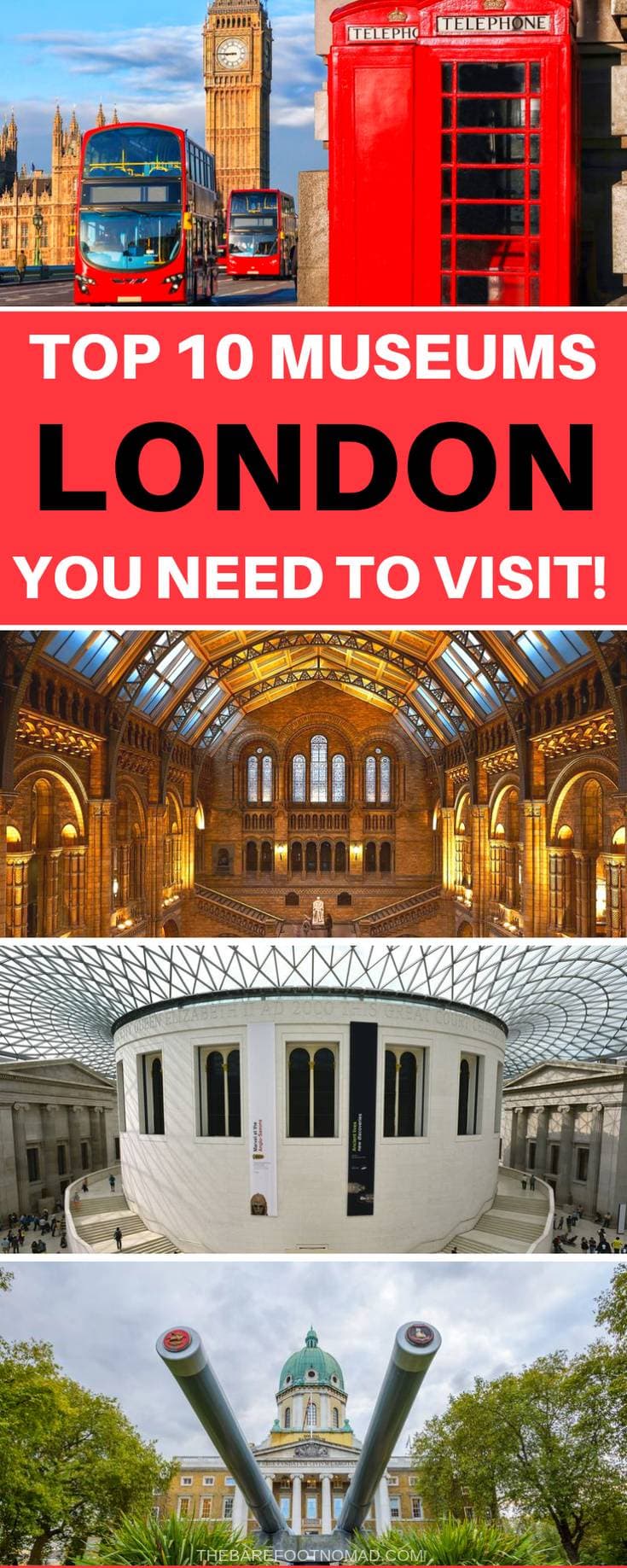 Anca is the founder and chief editor of One Day Itinerary, a travel blog dedicated to those who want to make the most of their time in a new city, even if they only have only one day there. Thanks to the fact that she has traveled literally all over the world, she can tell you the dos and don'ts of pretty much every major city in the world. As a matter of fact, she's already done so in her blog posts.