Many thanks to Adria, who shares her adventures in Fuerteventura with her kids and lets us know the 5 best places to stay on the island.
Fuerteventura, the second largest of the Canary Islands, is one of my favorite holiday destinations.
Before I had kids, I would fly out to this island to bathe in the sun (which shines all year long) and have a cheeky drink or two. Since having children, (my son, Ewan, aged nine and daughter, Caitlyn, aged six) Fuerteventura has remained one of my favorite destinations.
Of course, holidaying with your treasures can be testing and difficult, but it can also be a great joy. To experience more of the latter, you have to seriously consider your place of stay. That is why I have put my knowledge together to help you and your family have a wonderful adventure in Fuerteventura.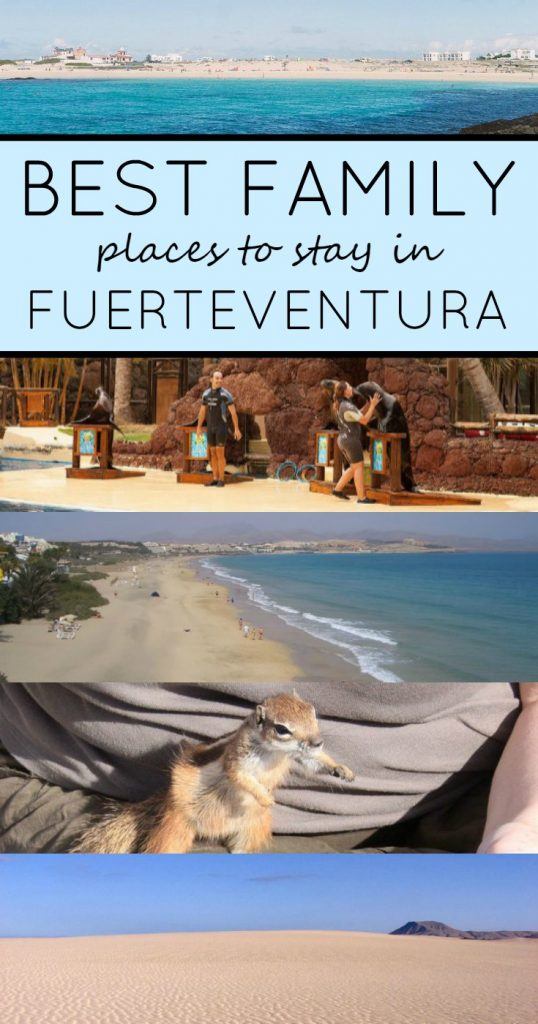 Corralejo
For my family, Corralejo is the best place to stay. There is a lot going on in this resort town to help entertain the young ones and mostly in walking distance too.
It has a lovely beach that is the perfect size for strolling along with kids and it is also a very short bus journey from the massive sand dunes of the National Park (Parque Natural de las Dunas de Corralejo). Ewan loves this place and he can play for hours pretending to be a pirate shipwrecked in the desert, just remember to take lots of sunscreen and water.
There is also a small but fun waterpark suitable for all ages, an extinct volcano to explore, off-road buggy excursions, and Caitlyn's favourite mini tourist train which drives around the whole resort.
Food wise, there are plenty of restaurants to choose from with food from all over the world. We preferred eating at the old port area where you get the local cuisine, mainly fresh fish, at great prices and sometimes with a free bottle of wine thrown in. Best of all though, you can get a day trip to Lanzarote from Corralejo, which brings back the holiday excitement for the kids.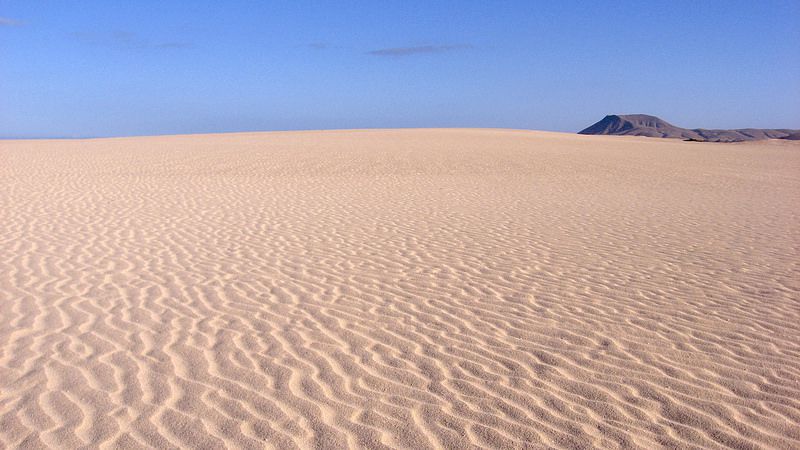 Jandia
Jandia is a somewhat quieter, more relaxing affair. It is also, in my opinion, where you will find the best beaches on the island. Beyond the beaches, there are two very good reasons as to why Jandia is a great place to go to with your children.
Firstly, it is only a 20-minute drive to Oasis Park, Fuerteventura's brilliant zoo. Ewan and Caitlyn love this place and they can easily spend days there hand-feeding the lemurs, riding the camels and watching the various animal displays.
Secondly, Ewan's favourite activity is the Pirate Tour on board the Pedra Sartaña. This tour sails around the coast of Jandia and includes a lot of fun and games for children while also offering the chance to see dolphins.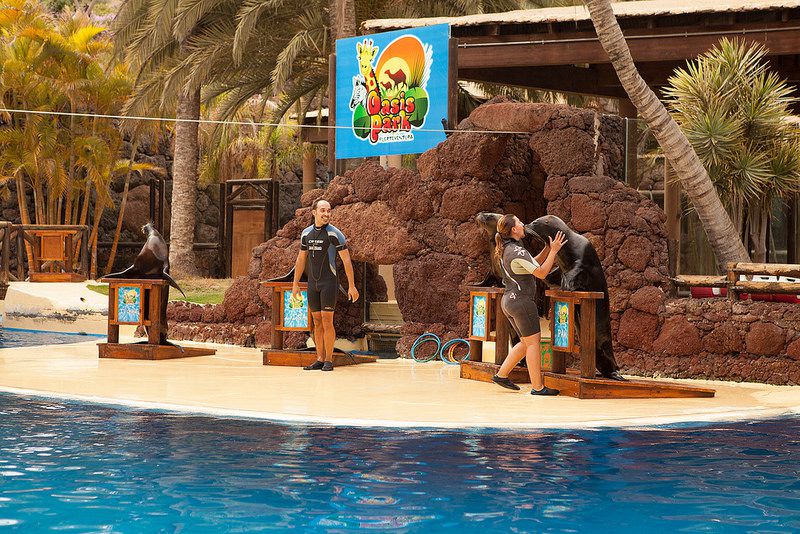 Caleta de Fuste
Only a 10-minute drive from the airport, Caleta de Fuste is another terrific place to take your family. Located centrally on the east coast, this resort is brilliant for those who want to explore the whole island as the journey time to do so (about 40 minutes either direction) shouldn't be too long for children.
It has a big, man-made beach with a small but entertaining climbing frame built on it and, again, there are lots of restaurants as well. One of the things we enjoyed most was walking along the beautiful coastal path to Costa Antigua, where you can hand-feed wild but very tame chipmunks.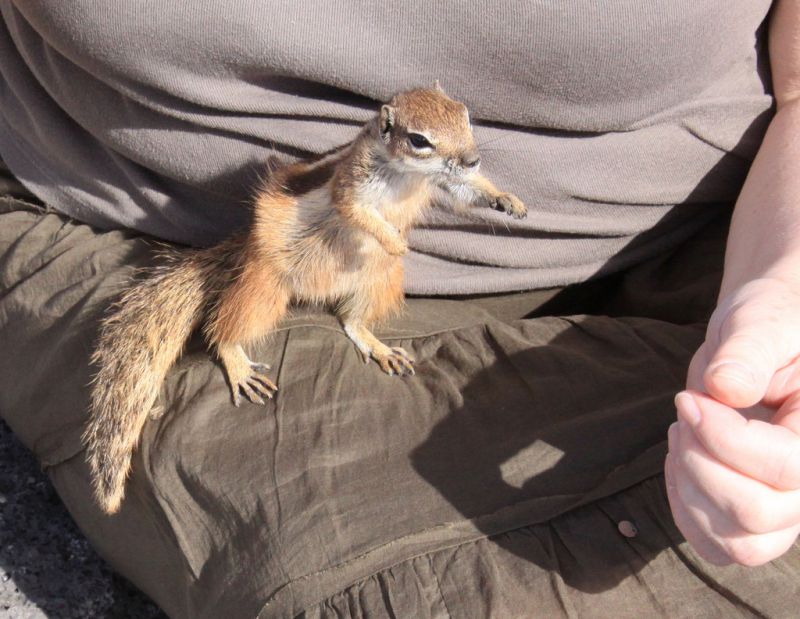 Costa Calma
Just north of Jandia, and closer to Oasis Park, Costa Calma's main attraction is its beautiful, long beach which alone can entertain children for hours. Caitlyn thinks it is the best beach because you cannot see where it ends and I am inclined to agree with her. Again, there are lots of restaurants here and excursions on offer too. A note of caution, it can get windy in summer.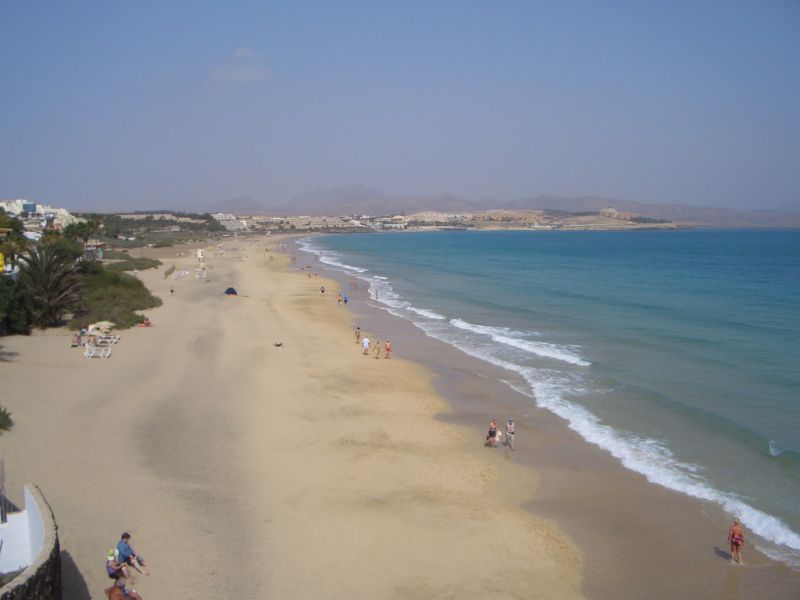 El Cotillo
El Cotillo offers a quieter pace and is largely, untouched by tourism. There might not be as many things to do here as compared to the bigger resorts, but it certainly gives you a taste of the real life of the island. The lagoons at El Cotillo are also a major draw and are brilliant for snorkelling and sunbathing in. In addition, it is only 30 minutes from Corralejo so you can enjoy the best of both worlds on the same day.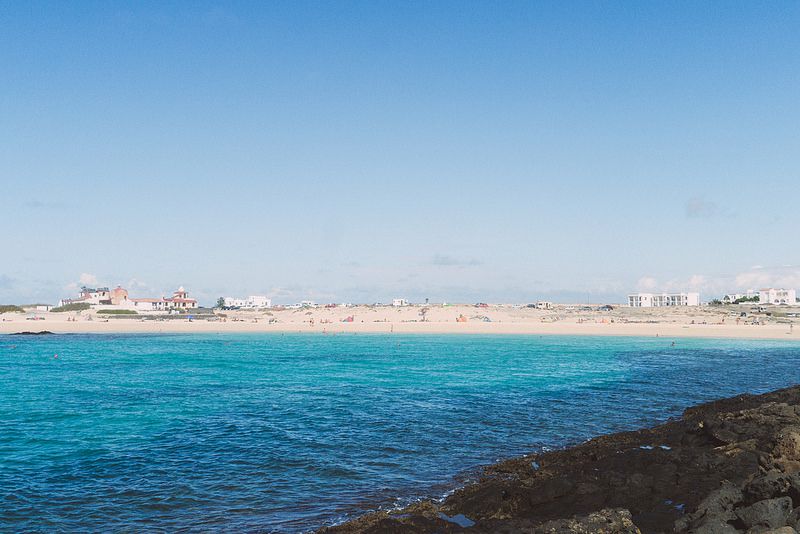 Bon Voyage
Remember, wherever you stay, drink plenty of water, put on lots of sunscreen and have yourself a whole load of fun!