Today we have a guest post from Chrysoula Manika. She is a fellow travel blogger and tourism professional based in Athens, Greece, so she definitely knows a few things about what to do in Athens with kids. Enjoy!
With perfect weather, good family hotels and many activities for children, Greece and its capital are a great destination for family holidays. In summer, a city visit to Athens can be combined with the beaches along the Athenian Riviera or the islands nearby.
Athens in August is almost empty as most Greeks go to the islands for their holidays. In winter time, Athens is an ideal destination for a weekend escape or city break. So take the kids, put on some comfortable shoes and explore one of the oldest cities in the world.
Things to do in Athens Greece with Kids
Looking for some family fun? Here are the 10 things to do in Athens, Greece with kids:
Climb up the Acropolis
On top of the list and a definite must see when visiting Athens with your family is the Acropolis. Travel back to ancient Athens and show your kids the birthplace of democracy. If you enter the Acropolis archaeological site from the main entrance, you will see not only the world-famous Parthenon but also the Theatre of Dionysus and the Odeon of Herodes. The Acropolis is suitable for children starting from 3-4 years old; it is not easy to use strollers inside the site.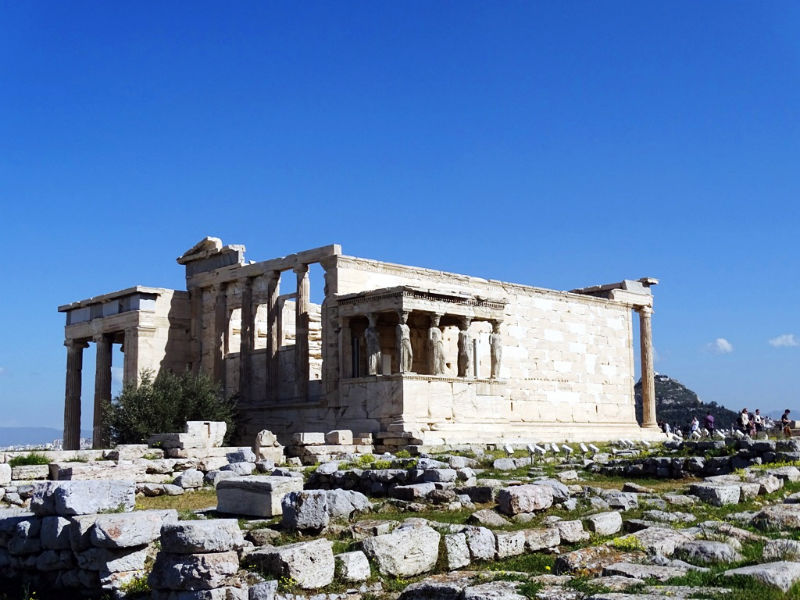 Visit the New Acropolis Museum
Combine your visit to the Acropolis rock with the exhibits in its nearby museum. The impressive New Acropolis Museum offers family back packs with educational games and organises family tours. A family-friendly restaurant, a kids' reading corner and a Lego model of the Acropolis guarantee a fun family day visit.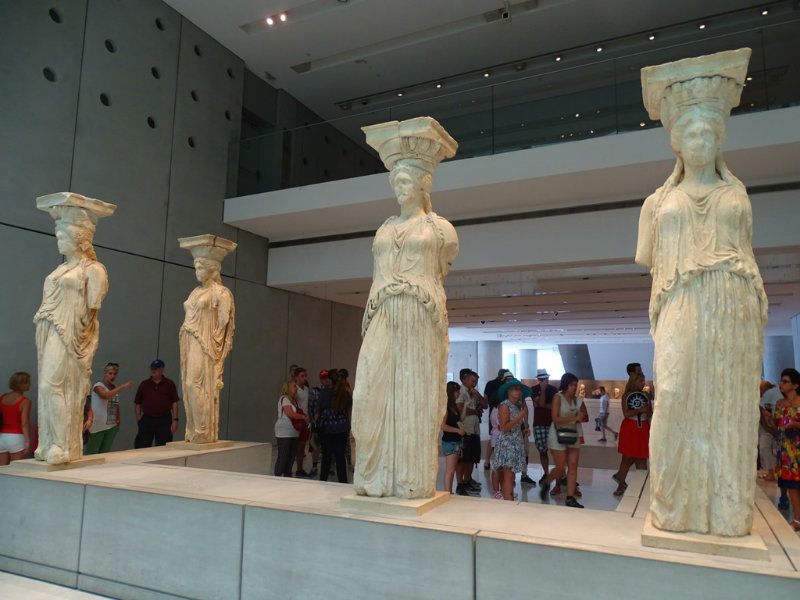 Take a Mythology Tour
Do your kids love mythology? Then a specialised interactive family tour around the ancient monuments of Athens is a great way to explore the city and its history. Under the guidance of a dedicated educator, your kids can become actors in the ancient Theatre of Dionysus, picnic in between the olive trees, search for goddess Athena inside the museums or draw like an ancient architect at the Parthenon. These tours are suitable for children from 5 years old.
Ride the Athens Happy Train
Are the kids tired of walking around or do they just love Thomas the Train? The little red or green toy-like street Athens Happy Train makes a 40 – minute tour in the historical centre of Athens and the most famous ancient sites and monuments. You can hop-on-hop-off from different points in the city and see Athens as you please at your own pace.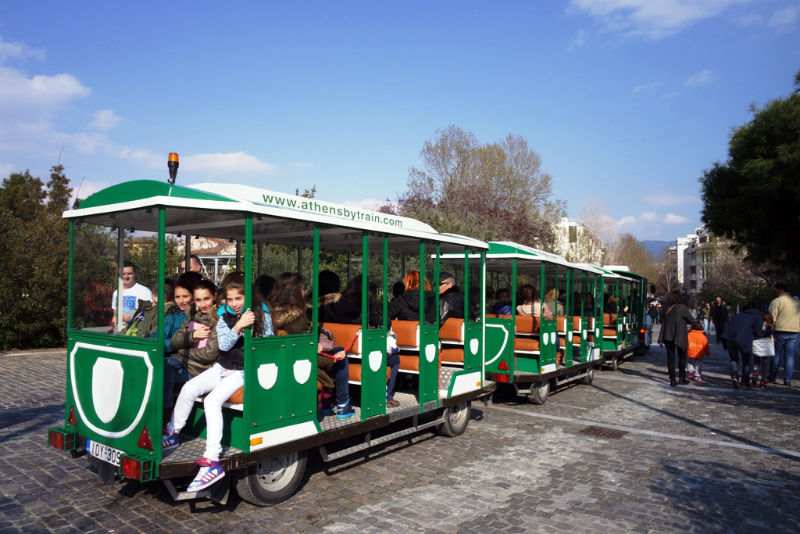 Coffee and snack at the Little KooK cafe
No other place in Athens appeals more to kids than this fairy tale themed cafe in Psiri neighbourhood. Little KooK transfers your family to fantasyland and is amazingly styled around Halloween and Christmas. Enjoy delicious cakes and (savoury) crepes in a fairytale setting and don't forget to wander around the beautifully decorated streets in hip Psiri.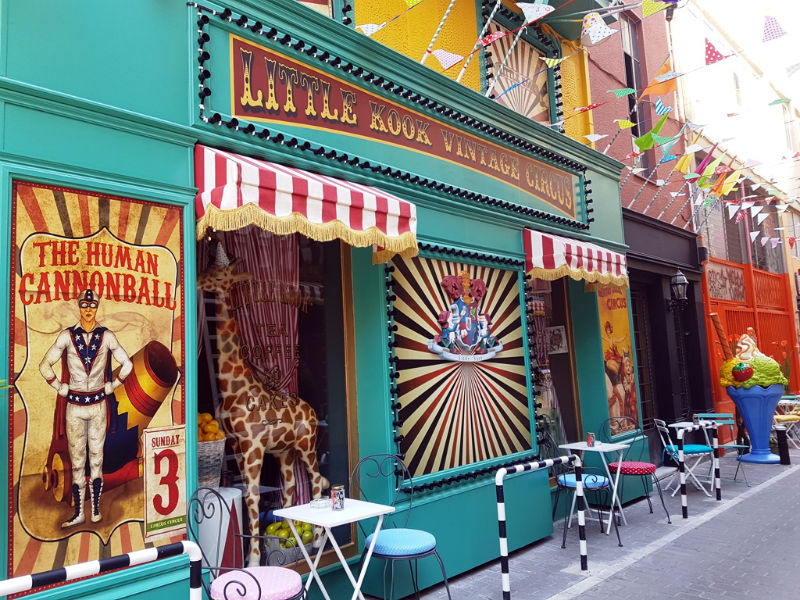 Admire amazing views from Mount Lycabettus
A unique experience for all kids and adults is the cable car that goes up Mount Lycabettus. There are also telescopes guaranteeing views as far the island of Aegina. Buy an ice cream at the cafe on top and enjoy a panorama over the city.
Syntagma Square and the Parliament
All children will love feeding the pigeons and watch the impressive changing of the guards at the central square of Athens. These 'Evzones' are members of the Presidential Guards wearing traditional Greek outfits. They stay completely still next to the tomb of the Unknown Soldier outside the Parliament building until the moment that they can move for the change of the guards.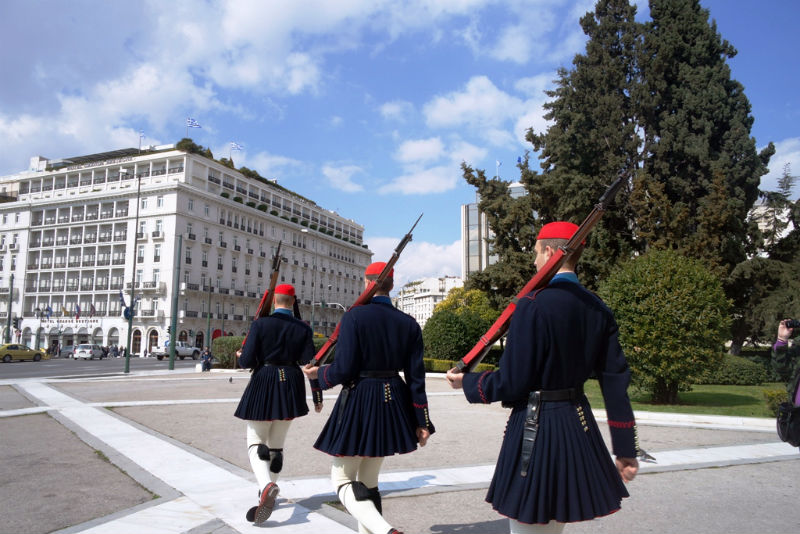 Get lost in the National Gardens of Athens
For a picnic or an escape from the summer heat, go to the National Gardens or Royal Gardens right next to the Parliament Building. A very stroller friendly place that is also suitable for kids of all ages. Inside the National Gardens, you will find a small zoo with farm animals, a turtle pond, a large shaded playground, lots of grass areas for babies to play on and a section with botanical gardens.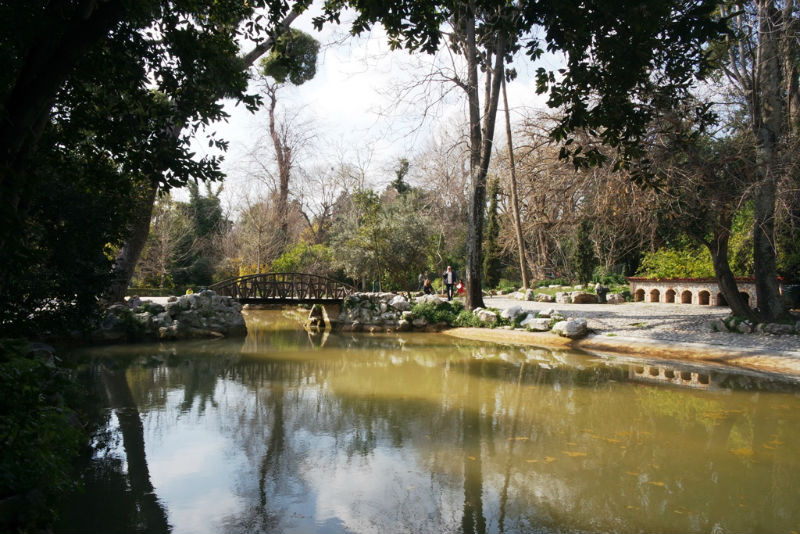 Discover Street Art
Travelling with teenagers and tired of ancient monuments? Athens has a blossoming street art scene. Many hip neighbourhoods have transformed into an open art gallery with stunning graffiti that places the city into the top places to see street art around the world. Several tour companies offer guided Street Art Tours.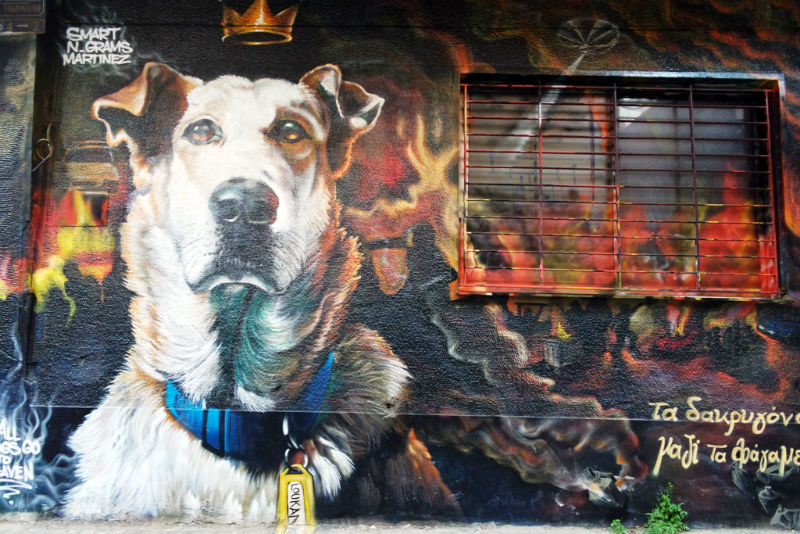 Taste a traditional Greek sweet
Buy a 'koulouri' from one of the street vendors on Syntagma square. Young kids will love nibbling on this healthy large bread-ring with sesame seeds. And don't miss a chance to try 'loukoumades', a small Greek doughnut covered with honey. You can find them in any bakery or 'loukoumades' shop.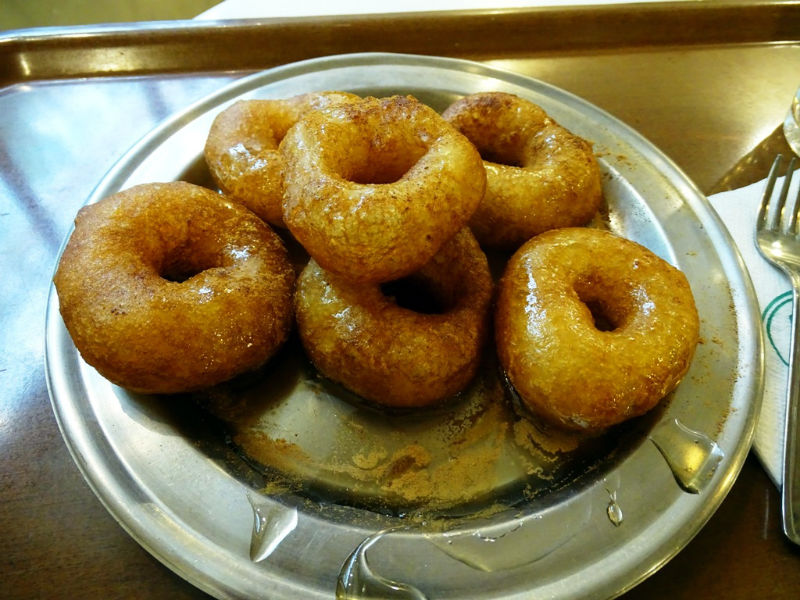 Athens for the family
Athens is a fabulous place for a family vacation or a weekend trip with kids. It is a safe city to visit with an excellent public metro system, many hotel options, lots of sun and warm winters. Your family will enjoy being outdoors surrounded by historical monuments, good family food choices and easy to visit activities.
What to do if your flight is delayed
It's always annoying when travel time is eaten up by unexpected flight delays. Luckily, there's legislation in the EU that can help make the financial hit a little bit easier. Specifically, European legislation EC 261 may let you claim EU flight delay compensation of up to $700 per passenger.
Chrysoula Manika bio:
Chrysoula Manika is a travel blogger and tourism professional based in Athens, Greece. She writes in both English and French for Travel Passionate, her blog focusing on luxury travel around Europe. She's traveled extensively throughout Europe for the past 25 years and has no intention of slowing down. She loves to explore the local culture and gastronomy of the places she visits.