It's late February and all of Europe is going through a cold snap. It also happens to be the day we take off from Madrid for a three week journey that will take us from Spain's capital city through Portugal and back down to Spain's southern, and hopefully warmer, Costa del Sol area.
Not only was it our first time in Spain, it's also the first chance we had to get in a vehicle and get off the well beaten path of Spain's bus and train service. We were all looking forward to seeing more of what we love about Spain. The kids were up for nearly anything and we had no fixed itinerary. This is one of our favorite ways to travel. The open road was calling.
Avila, Spain was set to be our first stop. After we spent a day to look for a car rental, we quietly left the busy hubbub of Madrid behind us and headed North. The temperature seemed to drop with every kilometer we drove. As long as it stayed above freezing, I was going to be happy. As we crested another snow capped hill, my happiness evaporated. Just over a week previous we were all basking in the warmth of Mexico's Mayan Peninsula. Looking at the temperature gauge, we started to question the logic of coming to Spain so early in the season.
The question answered itself as we neared old Avila. The city of stones and saints has everything a newcomer to Spain could want to see. A plethora of Roman architecture, grand palaces, old lumbering convents and Gothic cathedrals all encircled by the formidably giant Walls of Avila.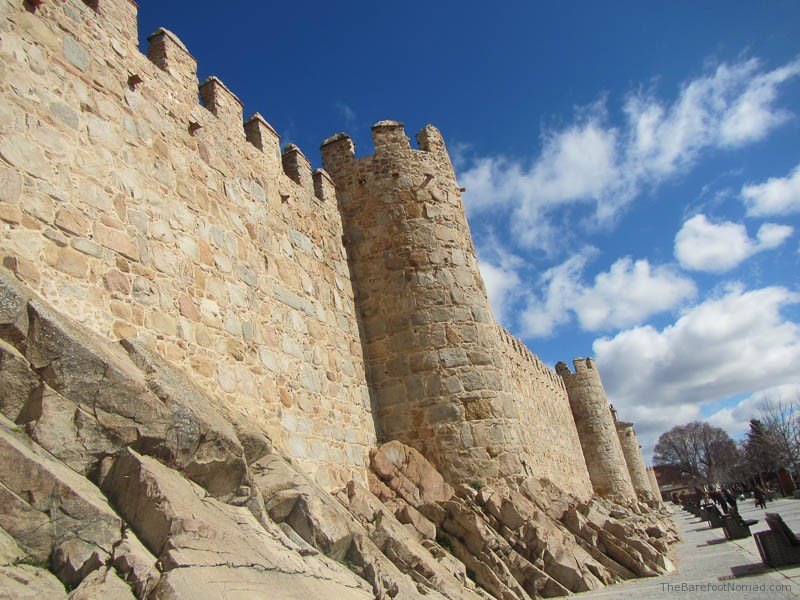 This imposing, medieval wall encircling the entire old city was completed in the 12th century and stands just as grand and imposing today as it did back then. Setting the record as the largest fully illuminated monument in the world, it seems you can't go anywhere at any time in Avila without being struck by the magnificence of Avila's walls. At over 2.5 kilometers in length with average heights of 12 meters (36 feet), it's impossible to not be amazed at the amount of work that has gone into it.
With 9 large gates and 88 semi circular towers the Walls of Avila are some of the most complete fortifications in Spain. At over 3 meters (9 feet) thick, you get the feeling that they're not going anywhere soon.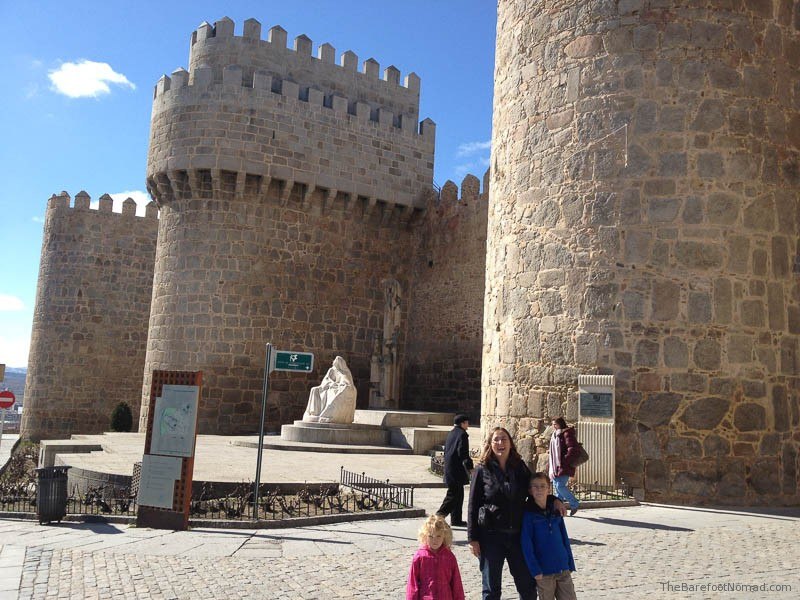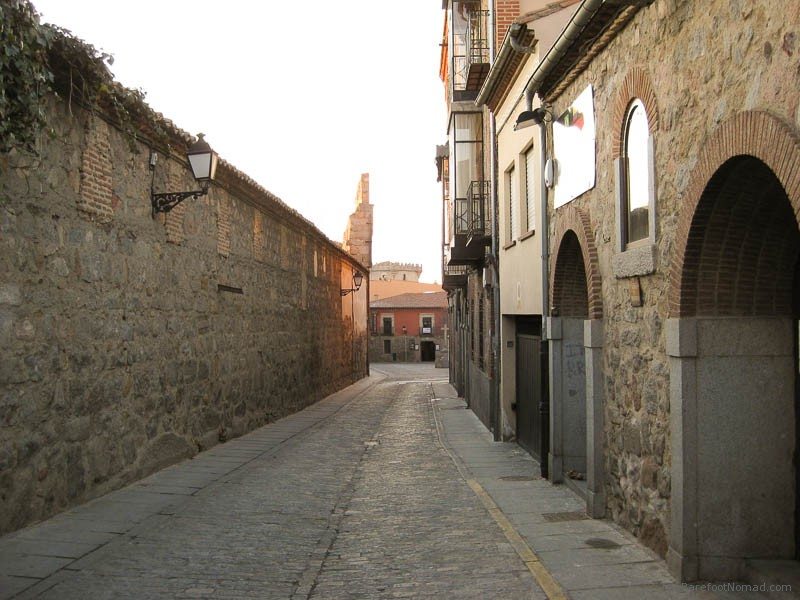 Probably one of the strangest realizations for us as we entered through the main gate Puerta del Alcazar (Gate of the Fortress) was that life still went on inside the fortified remains of this town. With shops and restaurants everywhere you look, the fact that this ruin, this monument, this living testament of human engineering is still alive after a thousand years of continual use awed us.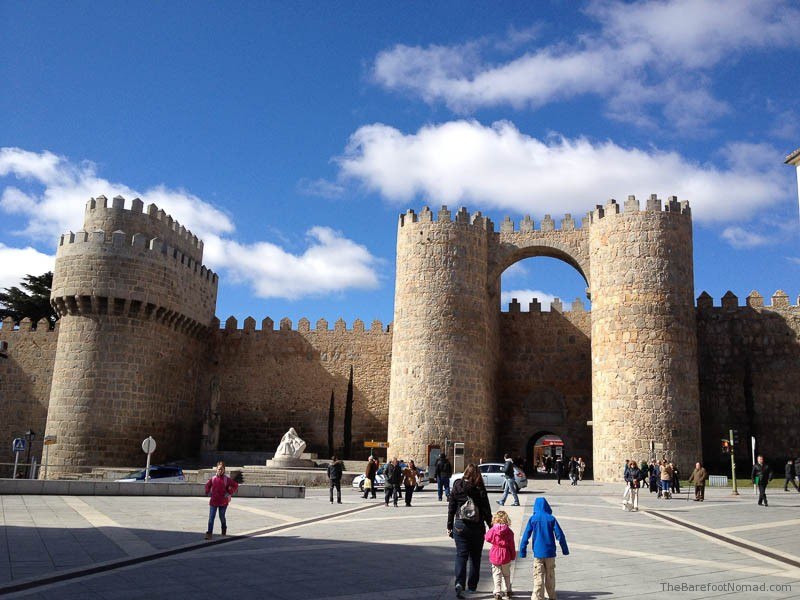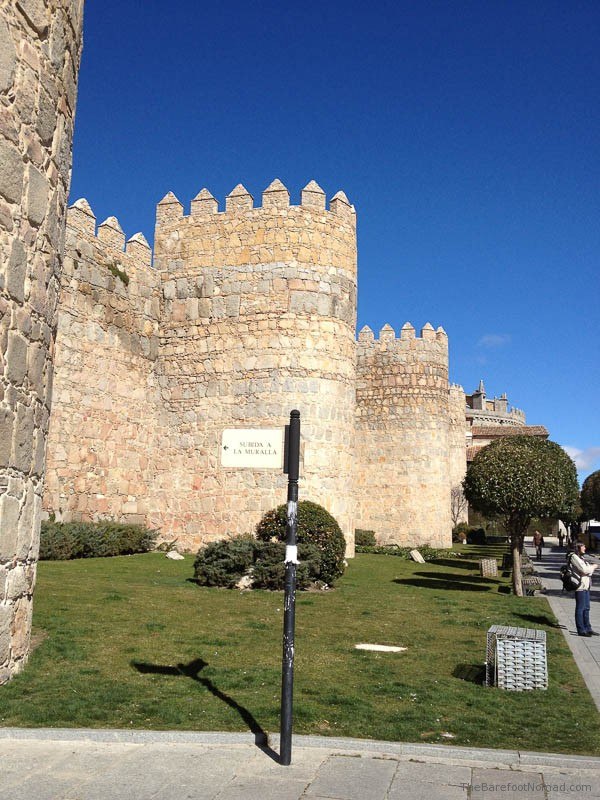 Perhaps it's the fact that in North America some of our oldest buildings are only a few centuries old that made us appreciate the walls and town of Avila so much. With the wind freezing our ears and the near zero temperatures painting our nose and cheeks varying colors of red we wandered the small cobblestone streets and alleyways and stumbled into the larger buildings like the imposing Cathedral of Avila and the Romanesque Basílica de San Vicente.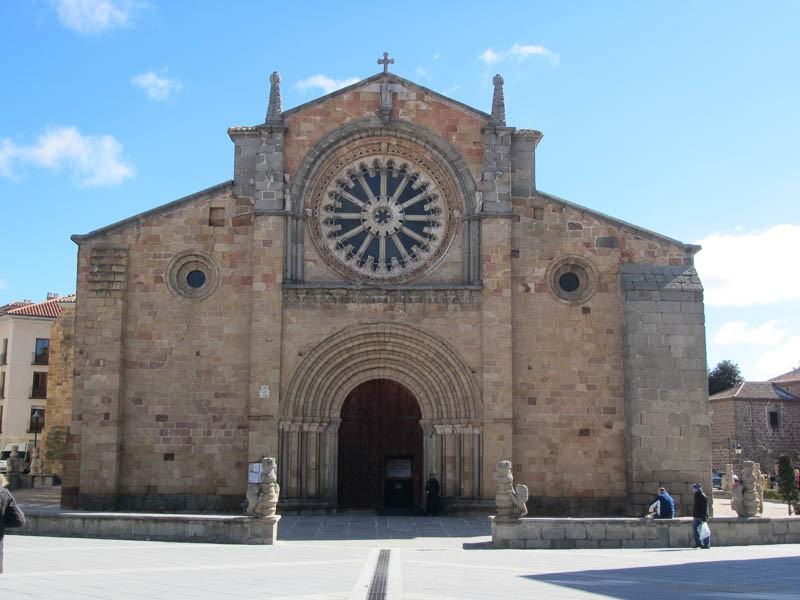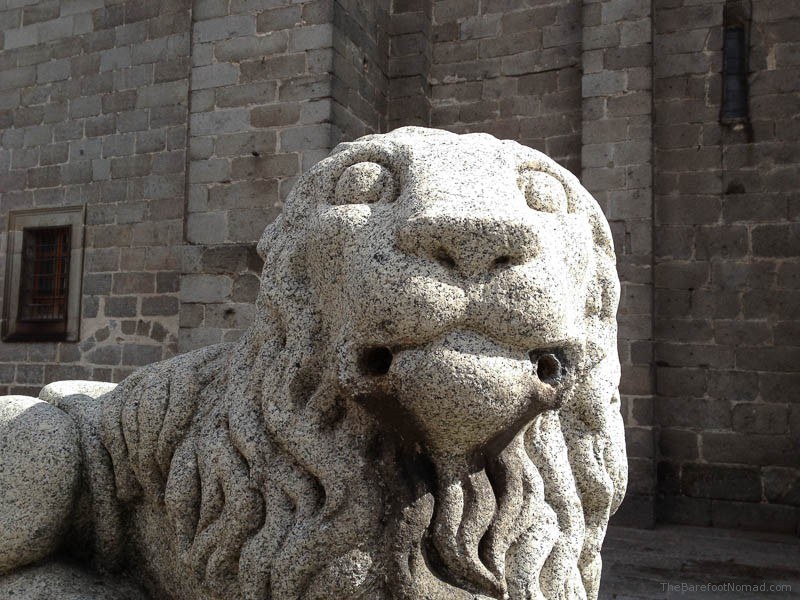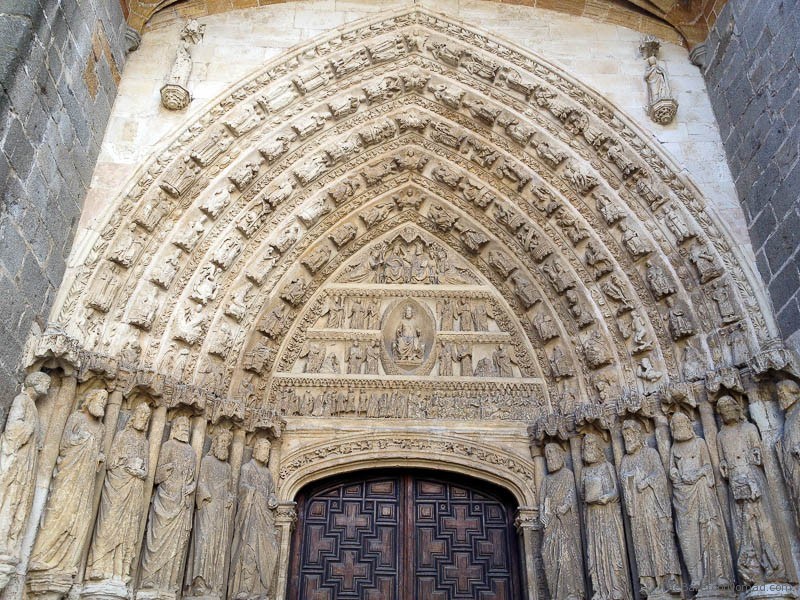 In fact, besides for the walls, it was the smaller places with a history that intrigued us the most. The shops, palaces, churches and convents helped give us an idea of life in Avila centuries before. With its tiny streets and winding pathways it was amusing to us (and a little scary) every time a car sped past. The juxtaposition of old and new have never been so vivid as watching a car pass under one of Avila's arches.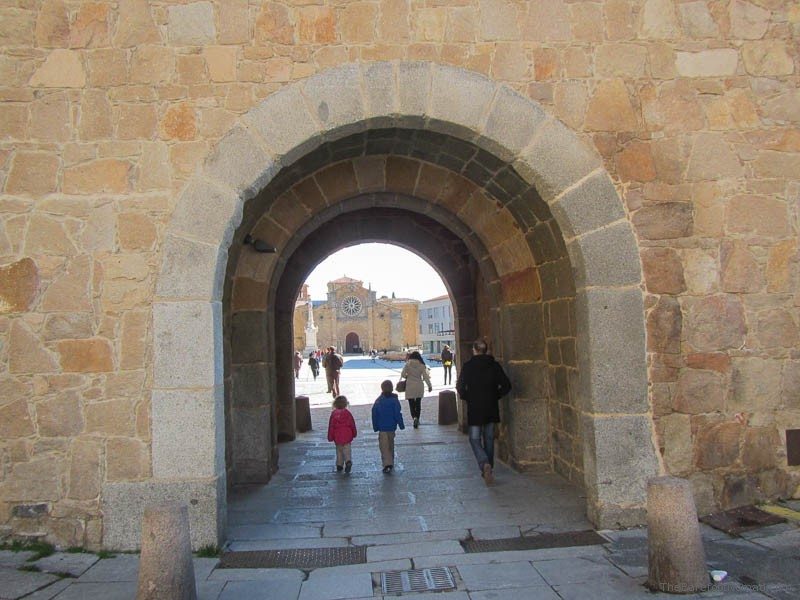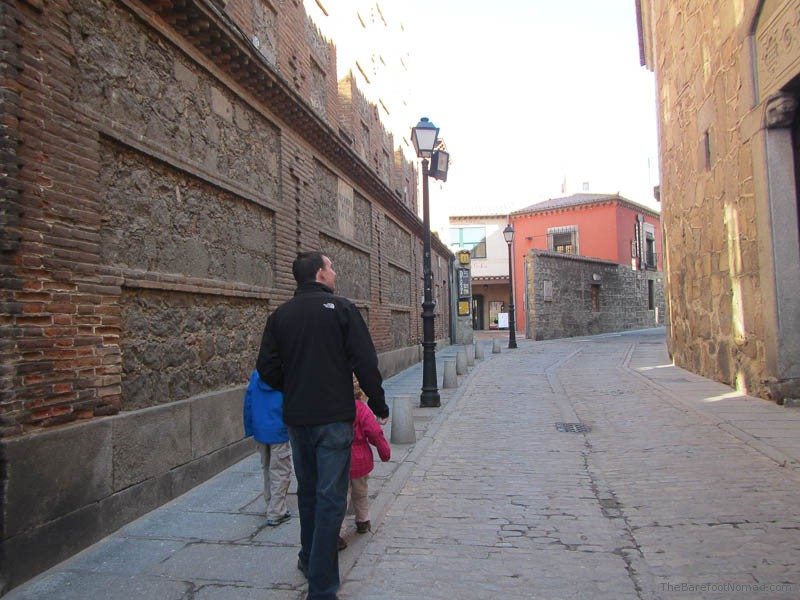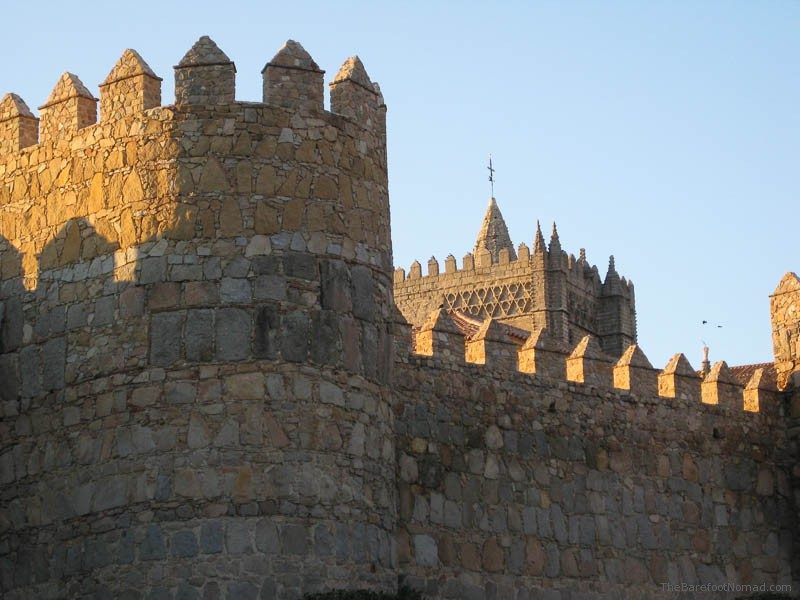 We were so enamored with the place that we stayed an extra night just so we could stare out at the gorgeous views of the wall and the hills beyond. Avila is over 1100 meters (3714 feet) above ground level and is the highest provincial capital in Spain. Situated in the mountainous region of Castile and León, it was only after reading up on Avila from a geographic point of view did we realize how cold the city could be in winter. Even in summer Avila is known as a cool place compared to the rest of Spain.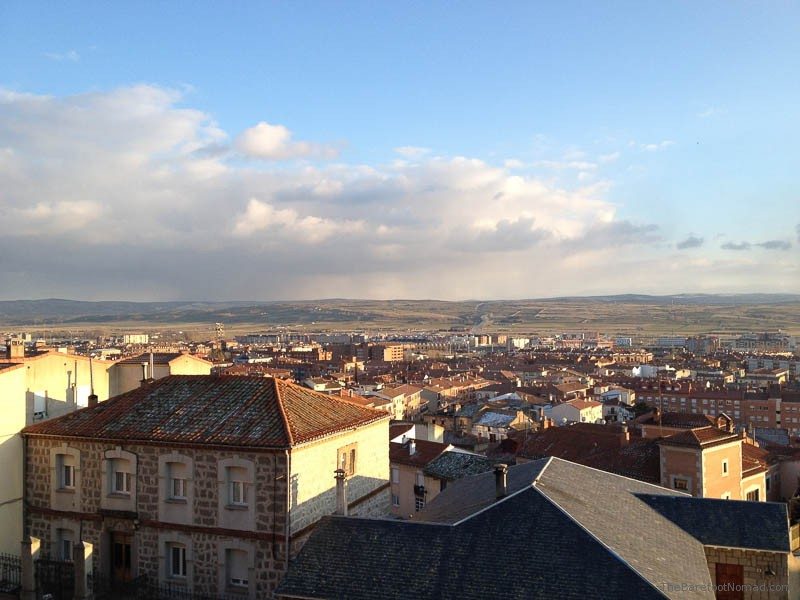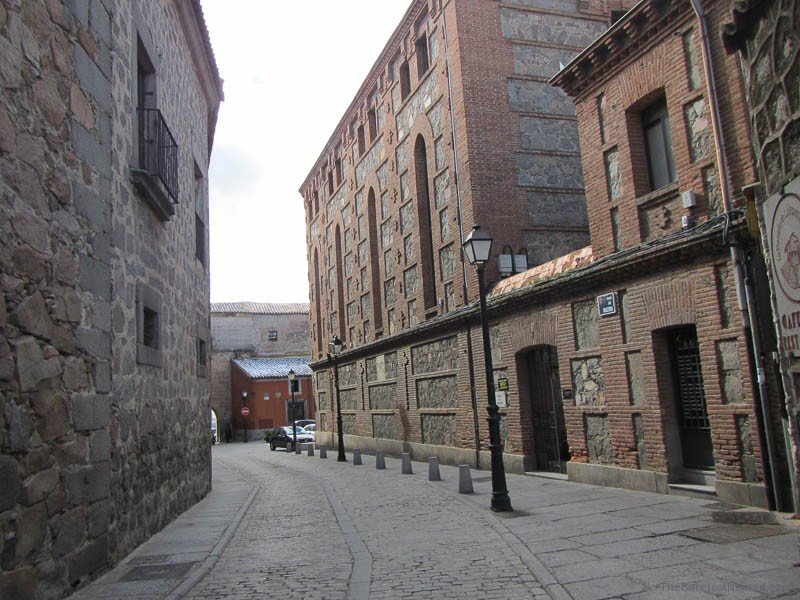 Whether walking on the walls and dodging the cranes or walking through the squares, we also noticed there was a grim look to the locals that passed us by. Perhaps it was the cold or perhaps it was the fact that Avila has the highest church to resident ratio however one thing we discovered was that it wasn't until you got them inside that the people started to open up and greet you with the Spanish hospitality we have gotten to know as the norm for this country.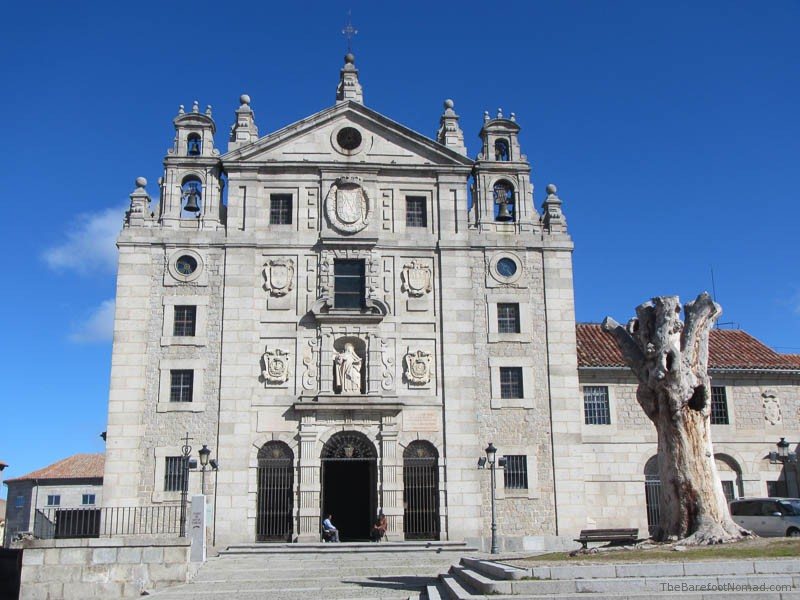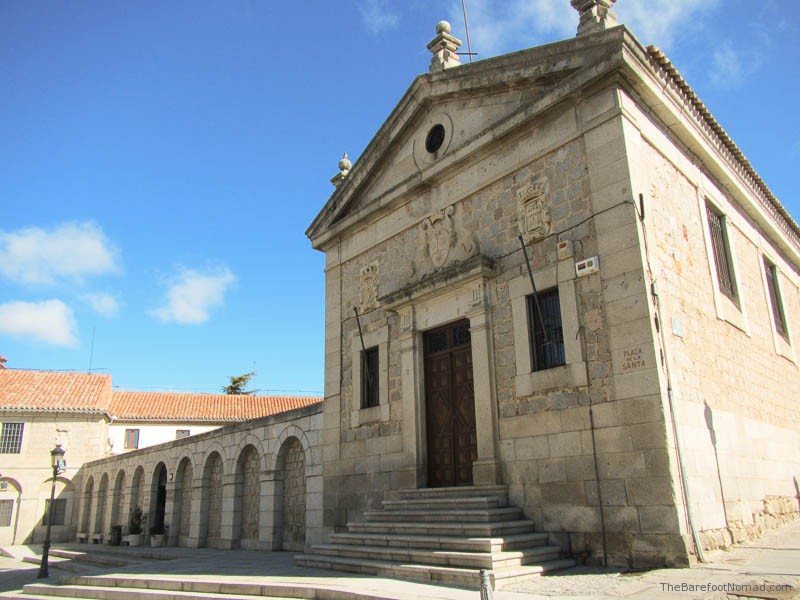 Perhaps it was just the looming of the walls or the history that radiates from every cobblestone alleyway but walking into Avila one almost feels pious. With its long list of famous religious personages and their century old traditions still haunting the buildings they left behind, it's easy to understand why.
In any case, I think Avila has rightfully earned its nickname as the city of stones and saints and it was a great first stop on our road trip through Spain.