Have you ever wanted to just pack up your things and travel around the world?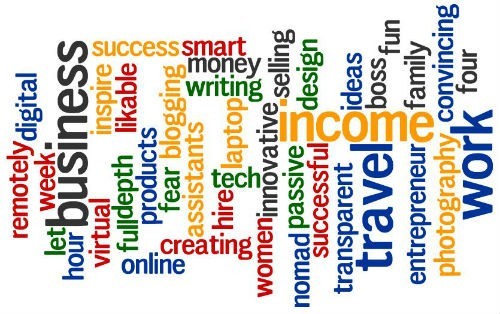 The problem is that most of us don't have the money to travel without working. Sure, you could pick up jobs teaching or waiting tables as you go, but what if you could make decent money online as you traveled?
The world's changed a lot in the last 10 years, making it entirely possible to travel and make a great living online. We're not saying it's easy (don't get us started!), but it can be done.
If you fantasize about being able to work online as you travel, check out these inspiring and helpful blogs. They just might help you get one step closer to ditching the 9 to 5 lifestyle.
Chris Guillibeau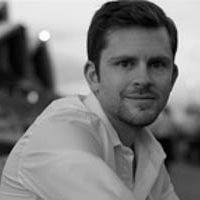 The Art of Non-Conformity
Chris encourages readers to live their lives in a way that's true to what they really want, rather than other's expectations. His book, The $100 Startup,
 focuses on how to build a thriving business from a modest investment, all while creating a life of adventure, meaning and purpose.
Why you should read him: Chris blends entrepreneurship, personal development and travel with a unique philosophy that encourages service to others. Check out his book, The Art of Non-Conformity: Set Your Own Rules, Live the Life You Want, and Change the World
.
Favorite Articles: How to be Awesome and 100 Countries Or An S.U.V.?
Travel Highlights: Chris visited every country in the world from 2002 to 2013.
Matt Kepnes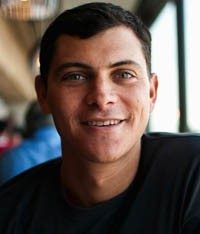 Nomadic Matt
Matt turned his love of travel and writing into one of the most popular blogs in the competitive travel blogging niche. Though he's recently settled in NYC, he still travels extensively, and has just finished off almost six years of nonstop travel.
Why you should read him: Matt teaches readers how to travel long term without spending a lot of money, and just recently wrote a book called How to Travel the World on $50 a Day
.
Favorite Post:The Ultimate Guide to Traveling When You Have No Money
Travel Highlights: Vietnam, Japan, Thailand
Yaro Starak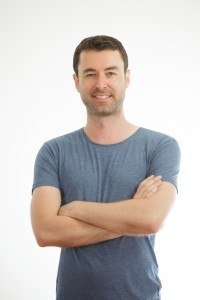 Entrepreneurs-Journey
With a blog that started in 2005 (which is the equivalent to the age of the dinosaurs in blogging terms), Yaro's one of the old timers among digital nomads. Much of his blog's success started way back in 2008, when he took his laptop on his round the world trip.
Why he's worth reading: Yaro talks freely about both his failures and successes in earning income online. He's been building internet businesses since 1998, and says he's earned over a million dollars online in the past three years.
Favorite Post: How You Can Start: A Step-By-Step Guide To Set Up A Profitable Website
Travel Highlights: Dubai, Athens, Vancouver, Glasgow and Singapore
Glen Allsop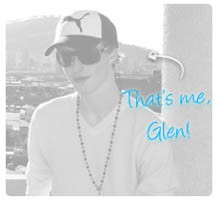 ViperChill
Glen is a young (and by that I mean very young – he's 22) marketing pro. Glen built his first website at 15, and was making thousands of dollars a month online by the ripe age of 17. Today, he travels the world and writes on Viperchill.
Why you should read him: Viperchill is smart, in depth and full of innovative ideas. This is the blog for you if you're serious about online marketing.
Favorite Post: Living Self-Employed Online: The Manual They Forgot to Give You
Travel Highlights: South Africa
Derek Earl Baron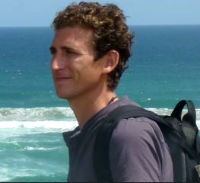 Derek's (his middle name is actually Earl) got serious travel cred. He's been on the road, continuously, for the past 12 years, visiting countries as diverse as Yemen and Croatia. During that time, he's written helpful books on How to Live a Life of Travel, How to Get a Job on a Cruise Ship, and has developed his travel blog into one of the most successful in the business.
Why you should read him: Wandering Earl was named one of Time Magazine's top 25 blogs for 2012. Earl offers some great, practical tips on traveling long term mixed with entertaining travel tales.
Favorite post: The Day Blueberry Yogurt Saved My Life
Travel Highlights: Yemen, Albania, Latvia and 81 other countries
Tim Ferriss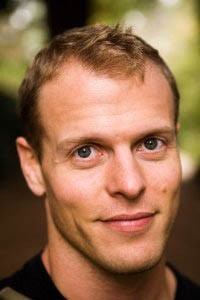 The Four Hour Work Week
Tim created a huge sensation (and some serious controversy) when he published his book, The 4-Hour Work Week
. A savvy internet entrepreneur, Tim argues that you can use the internet to create passive income streams that allow you to work significantly fewer hours a week, and use the rest of your time in any way you choose.
Why you should read him:The 4-Hour Work Week book
 and blog of the same name are packed with useful information for anyone looking to combine work and travel. Tim covers topics from how to hire virtual assistants to creating business selling products online to convincing your boss to let you work remotely.
Favorite Post:Ideal Lifestyle Costing 
Travel Highlights: Argentina
Anil Polat
FoXnoMad
Anil, a former hacker (the good kind, as he says) is a rare mix of great travel stories and in depth tech advice. He makes his living from FoXnoMad and and a few other sites (How to Travel With Pets, Travel Blog Advice, and Tech Guide For Travel) and computer consulting.
Why you should read him: Anil's your guy if you're looking for in-depth tech articles like how to get by a YouTube ban or how to turn your mobile phone into a better digital camera. His articles are always interesting, well researched and chock full of helpful information.
Favorite Post: How To Get Wireless Passwords At Airports When They Don't Have Free Wifi
Travel Highlights: Yemen, Morocco, Guatamala
Christine Gilbert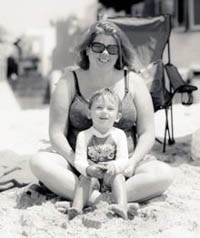 Almost Fearless
Christine traded in a successful career as a corporate manager for life on the road as an author and photographer. She travels the world with her husband and two little kids. Christine and her husband are due to release Wireless Generation, a documentary about people who've traded in their office jobs for the working on the road, and she's writing a book.
Why you should read her: Christine's focus on writing and children and making her life work as a whole is a great breath of fresh air from blogs that only focus on the nuts and bolts of being a digital nomad. Plus, her blog is just beautiful to look at.
Favorite Post: The Death of My Dream To Sail The World
Travel Highlights: Mexico, Thailand
Annabel Candy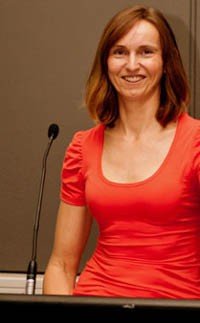 Get in the Hot Spot
Annabel's been a leader in the travel blogging world for years, and has recently branched out into a new site on teaching others to blog. She's a kick ass copy writer, and also earns a living with her husband building and designing websites.
Why you should read her: Annabel's clear writing style makes her articles a pleasure to read, and her articles on blog design are especially useful for the design challenged (like me!).
Favorite Post:Lessons From An African Witchdoctor
Travel Highlights: Australia
Corbett Barr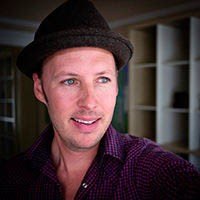 Think Traffic
Corbett's one of the fastest rising stars in the world of digital nomads. Seemingly overnight, he's created one of the most successful blogs in the competitive world of building online traffic.
Why you should read him: Corbett focuses on helping others build businesses that are meaningful, transparent and helpful.
Favorite Post: Why "Follow Your Passion" is Flawed Advice – and What to Do Instead
Travel Highlights: Living on a beach in Mexico for six months
Honorable Mention: Patt Flynn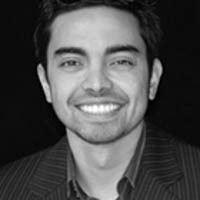 Smart Passive Income
Pat's blog is one of the few I read every week. The only reason Pat got an honorable mention, instead of being included in the main list, is that he works from a stationary home base. Nonetheless, his blog's so full of information for those aspiring to earn a passive income from an online business that I had to include it.
Why he's worth reading: He's likable, completely transparent, and the blog and his podcasts are packed with great advice for generating passive income online.
Favorite Post: The Best of Smart Passive Income
Do you have any favorite websites for digital nomads? Did we leave out anyone great? Let us know!