Jacob's one of the young travelers you'll meet here; we love that he's out on the road at just 21! We wanted to share his video of hiking in the Nikko mountains of Japan with you in the hope that it inspires you to get out there and travel. Japan's at the absolute top of our list!
I'm Jacob Laukaitis, a 21-year-old digital nomad who's already been to more than 35 countries in the last almost 3 years. I enjoy making travel videos and sharing them with the world. Here's my newest one from my hike in Nikko, Japan.
Planning a visit to Japan? Whether you're a solo traveler, or visiting Japan with kids, visiting by train is a rite of passage! To save money visiting by train, grab a JR pass. This is important – you need to buy your JR Pass BEFORE you visit Japan! You can't buy one in the country. When you arrive in Japan, simply exchange the voucher for the actual pass at a JR office.
See JR Pass prices and more info here!
Nikko is located a few hundred kilometers north of Tokyo. It's a town next to a national park that's also called Nikko National Park. The national park is settled on a range of mountains, some of which reach higher than 2,000 m above sea level. The entrance to the national park is free, but some of the most famous temples and shrines do require you to pay entrance fee. There are many visitor centers where they will assist you on any questions you might have. As everywhere in Japan, they're incredibly hospitable and helpful.
As most really nice places in Japan, the park is quite crowded especially during the season. The logistics of the park are really nice – there are walkways for people to enjoy the wonderful Nikko trekking trails and they're extremely beautiful and clean. Like so many other places in the country, it's one of the best things to do when visiting Japan with kids.
The cultural significance of the historic buildings is major. Apparently Nikko has the most lavishly decorated shrine in all of Japan and the mausoleum of the Tokugawa Ieyasu, the founder of the Tokugawa shogunate.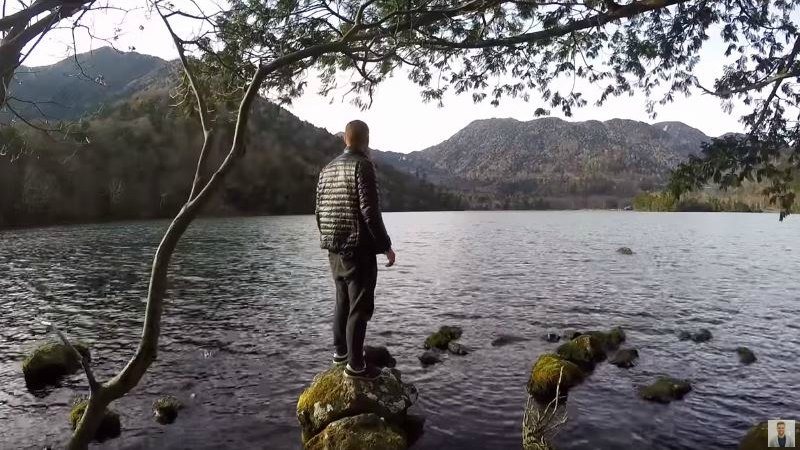 When I visit sacred places I try to learn about the rituals and practices involved there. I remember when I started traveling around Asia 3 years ago, I would go to dozens of temples and sacred places and I'd learn everything I could about them. However, now I feel like I've seen so many temples that it doesn't look so interesting to learn more about each one's history or sacred rituals involved.
My trip to Nikko lasted 3 days. I chose to stay at a hostel. It is actually a funny story, since I could only get a bed at my hostel for 2 days and the last day there were literally no hotel rooms available in the town and in the surrounding area (because it was a national holiday in Japan). So I ended up taking the train in Japan for 50 kilometers to a bigger city, slept there and woke up 5 am the next morning to continue my daily treks.
I visited Nikko in November. The weather was getting colder day by day as the winter was approaching, but it was still decent during the day time and especially after trekking. At times it was rather hot!
If you'd like to see more of my travels, I post 2 videos a month. You can follow me on my personal website JacobLaukaitis.com or on my Instagram where I post the best moments from my trips.