These days, there are dozens of ways to communicate with family and friends back home while you're on the road. Gone are the days of $5 a minute phone calls from overpriced hotels and hours spent looking for a working payphone in some shady neighborhood.
Cellphones and the internet have paved the way to cheap communication, no matter what remote location you happen to be in. Unfortunately, aging relatives, technophobes and spotty internet often complicate matters on their end.
In this post, I look at some of the cheapest ways to call home and hopefully pave the way for better communication between you and those sitting by the phone waiting anxiously for your call. Though there are hundreds of ways you can get in touch, this post is limited to calling a landline or a cellphone.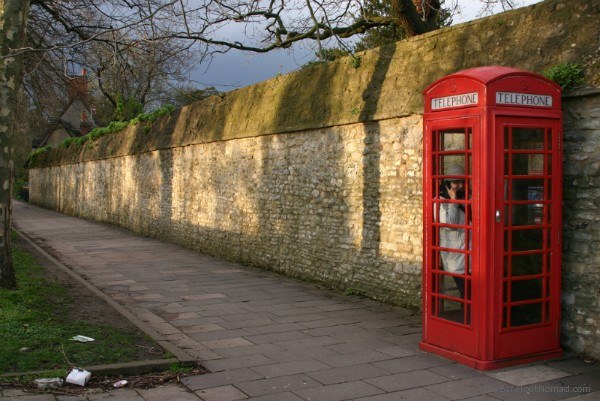 Calling International From A Traditional Phone
Surprisingly to some, traditional phones still exist and are used everywhere. Every hotel, hostel and dorm still has a traditional phone somewhere in the building. With international calling services offering calls for around a cent a minute via a regular phone line, it's not hard on the wallet to pick up the phone and call grandma to wish her a happy birthday.
International calling cards were once the only way to save money when calling internationally and are still available in most stores and shops around the world. If you have nothing else to use, they're still a great way to save money. Just be careful to read the fine print and make sure the card you buy has decent rates to whichever country you're dialing.
Many companies also have local numbers you can call to maximize your savings. If you're in a big center it's always easier to find a local number to call to minimize your bill, but if you're someplace remote make sure you find a card with either a toll free number to call or that includes a callback function. Most inbound calls on landlines the world over are free.
Tip: One of the most overlooked aspects of calling cards is focusing solely on the per minute cost. A lot of cards charge exorbitant connection fees. Also be careful of rounding (per second charge versus minute or even block of time charging)  and expiration (some cards expire with no use, some in a matter of months and some at a set time).
Calling Home Using Cell Phone and Tablet Apps
Most travelers these days carry a smart phone or a tablet with them. Whether it's unlocked and you've picked up a cheap local SIM, or whether your normal cell plan from back home is good enough for your simple needs it really doesn't matter. With tons of apps on the market, all you really need is a WiFi or data connection and you can be talking with Aunt Sally quicker than saying Slide To Unlock.
Many apps from the PC days are still around and actually thriving in the new mobile market. Skype is a perennial favorite and is especially great if the person you're talking to is technological enough to also be using Skype on the other end. If not, with a little credit, Skype can also make regular phone calls to  your relatives that only have traditional phones. They have plans for every budget and you need to weigh options to pick out the plan that works the best for you. Skype's unlimited monthly plans are great deals if you're a heavy talker.
Click here to download Skype for iPhone.
One of our favorite apps for our iPhone and iPad is MagicJack. It's the same company that introduced the USB phone dongle for making cheap international calls from a computer years ago. They've taken their knowledge of the telecom industry and applied it to cellphones. With free calls to US and Canada and several other countries it's definitely a good deal for a lot of users. The quality is fairly decent as well. It also features cheap rates abroad.
Google Voice has paved the way for numerous companies to get in on the action as well. If you're lucky enough to live in the US you can download the Google Voice app. while you're still in the country and be talking to your friends back home anytime you like. If you're not, there are dozens of companies and apps that use the Google Voice protocols to connect with others around the globe.
One of our favorites is the free app Talkatone. Since right now calling Canada and the US is free using Google servers, it makes it a very attractive deal. The quality is sometimes a little spotty but in general it works quite well when calling other phones.
One of the nice parts about Google Voice is that you can have a dedicated number. Crazy Uncle John won't have to worry that he's being scammed when a foreign number is constantly ringing him up. You can use the same number you've had for years and your name will show up on Caller ID just as it always has. It also allows you to receive calls while you're abroad using the same number as back home.
Calling Relatives From Cell Phones While Abroad
While we're on the subject of cell phones, there really is no easier way to stay connected with family and friends back home than buying either a local cell phone or a SIM for your unlocked phone. You can buy cheap phones for next to nothing in most markets around the world and a lot of them come with free call credit. They're often pre-charged and you can usually be talking within seconds of purchasing it.
You can also buy a SIM that works in almost any country from a company like TravelSim. TravelSim has free incoming calls in over 140 countries. You order the SIM card online, and it's shipped to your home before you travel. These types of SIM cards are great for travelers who are going to several countries on one trip (eliminating the need to buy a new SIM in each country), and they also eliminate any guesswork and huge roaming fees by letting you know calling rates ahead of time.
Tip: A lot of airports and even bus terminals have cellphone kiosks where you can pick up your new phone/SIM as you arrive at your next destination. Be prepared that a lot of them need a valid passport or identification as the telecom industry is heavily controlled in a lot of countries. Once they copy your information down you can be on your way again in minutes.
Depending on the country and provider, you can pay next to nothing for your calls. If the prepaid cell plan doesn't include cheap international calling, there's usually an addon you can buy that will drastically lower the cost. If there isn't, then picking up a prepaid calling card combined with your new phone can be a great combination. You can find this info most places you can buy a cellphone at.
If you're lucky enough to own an unlocked phone that is compatible with the local frequencies, you can easily pick up a prepaid SIM card while you're in that country. Ranging anywhere from a few dollars to $20 or $30, once you put the SIM in you can be calling just like you never left home. Like the cheap cellphones, plans vary depending on the country and the provider. Most plans include an option for cheap international calling so talk to whoever sold you the card to find out if it's better to go that route or the purchase a prepaid card.
Calling Landlines From a Computer
Just like apps for tablets and cellphones, there are a plethora of options out there for people who wish to make phone calls from their laptops while traveling. Skype is very common and with hundreds of millions of users is one of the largest online telecommunications companies in the business. Since it has been purchased by Microsoft, it's now being packaged with Windows 8 and soon there will be an Xbox app for it as well. As of right now, they have an app for practically every device out there.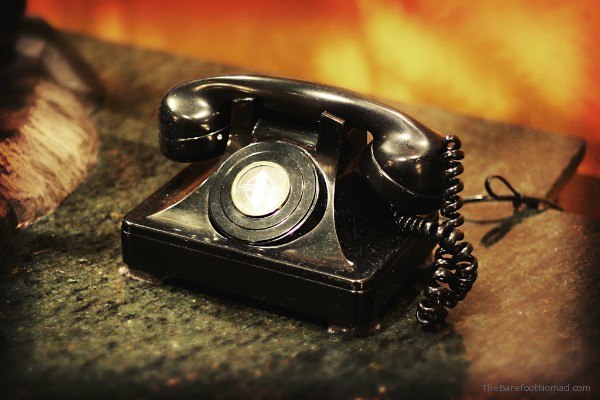 If you have the need to hold a real phone when you call, MagicJack is a very capable device that lets you plug a standard phone into your computers USB port. The per year license is around $29.99 USD a year but it does give you unlimited phone calls to the USA and Canada and allows you to includes a dedicated number so your friends and family can also call you via a regular phone number no matter where you happen to be in the world.  The new MagicJack Plus now even works without a computer as long as you have a data port.
Google Talk and Google Voice are also great ways to communicate with loved ones back home and I often call my parents right from my browser's Gmail page while checking my email. With free calls to Canada and the US it's too easy to pass up.
The Internet Is Only A Fad
Regardless of which product you use or how you call them, your friends and family will appreciate you reaching out to them while on the road. Emails and text messages are great ways to stay in touch but next to siting down and chatting with someone, calling over the phone makes them feel like you're only down the road and not on the other side of the planet.
In truth, video chatting is even better but if Granny refuses to turn on the iPad you bought her for Christmas and Uncle Frank still only believes the internet is a passing fad then at least you have some way to keep in touch.
For the vast majority of people, the truth is, no matter where you are in the world, you're only a phone call away.