This post brought to you by CORT. The content and opinions expressed below are that of The Barefoot Nomad.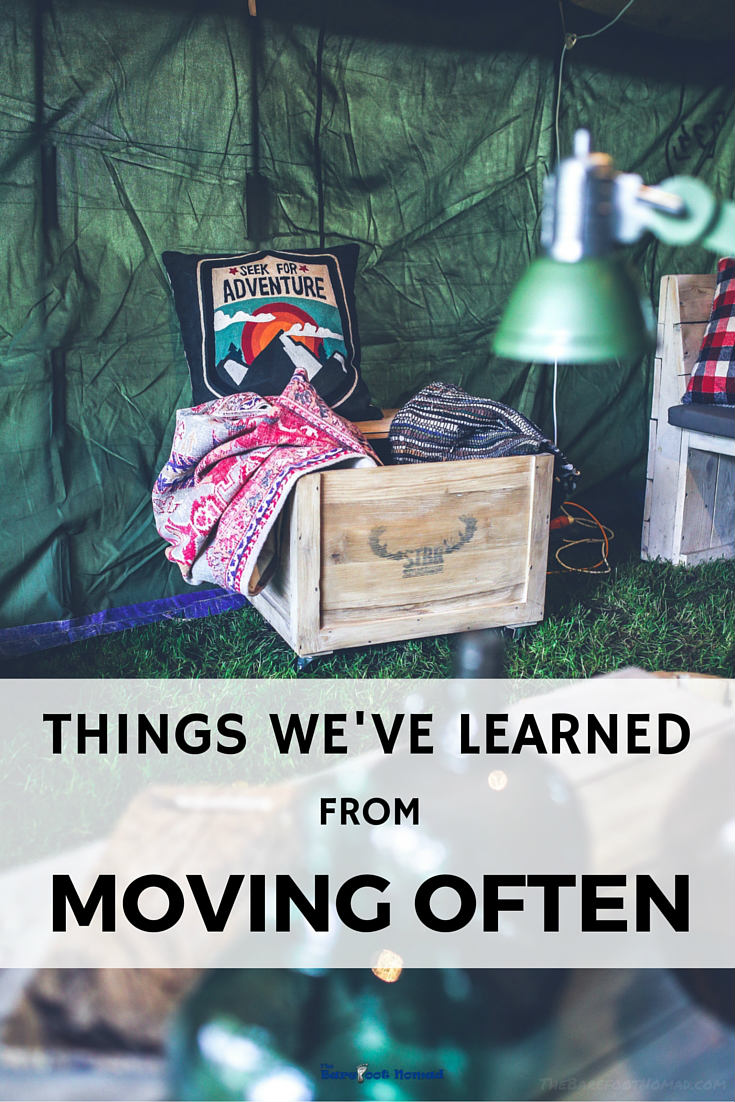 To say we've moved around a lot is a bit of an understatement.
In fact, the longest we've ever stayed in one house since 2000 was just over two years. At last count, we've moved 12 times over the past 16 years, and that only includes places we've lived for six months or longer.
We've moved for almost every reason under the sun: for work, for family, for new adventures, to buy a house of our own, to save money, to store our things while we travel, and because the house we were renting was sold (happened twice now). Since 2000, we've officially lived in four different cities, plus a cabin by a lake.
On top of all that, we're also frequent long stay travelers, so if you include all of our one or two month stays it would easily be triple that. As a result, we've become pretty good at packing and unpacking. Especially since for nine of those moves, our stuff went into, and then out of, long term storage.
So without further ado, here are some things we've learned about moving often.
Sometimes it's worth it to spend a few $$$
Besides for memorizing the mantra always lift with your legs, we've also learnt that sometimes spending a few dollars here and there can pay for itself in peace of mind. For instance, whenever we've put our stuff into a storage locker we've always looked for temperature controlled, camera monitored indoor lockers for better security. This has cost us a few dollars more than exterior lockers, however the peace of mind that our things are taken care of gave us one less stress while we were on the road. To be honest, the price difference was minimal anyway.
Moving Tip #1: To save money, pack your own things and rent your own moving truck. Hit up the grocery stores for free cardboard boxes. Apple and banana boxes are our favorites.
A few other things we've also learnt are what to do with our pets while we travel (our cat goes to Grandma's house) and what to do with our vehicle (RV storage yard). As we quickly found out, leaving the country for extended travel is almost never as simple as locking the door and walking away.
Moving Tip #2: If you move often, consider keeping your boxes. We used to flatten our boxes down whenever we could and put them out of the way so that when we moved next, we didn't need to find new ones. Plastic totes are also a good idea since they stack well when empty and keep everything nice and dry when in storage.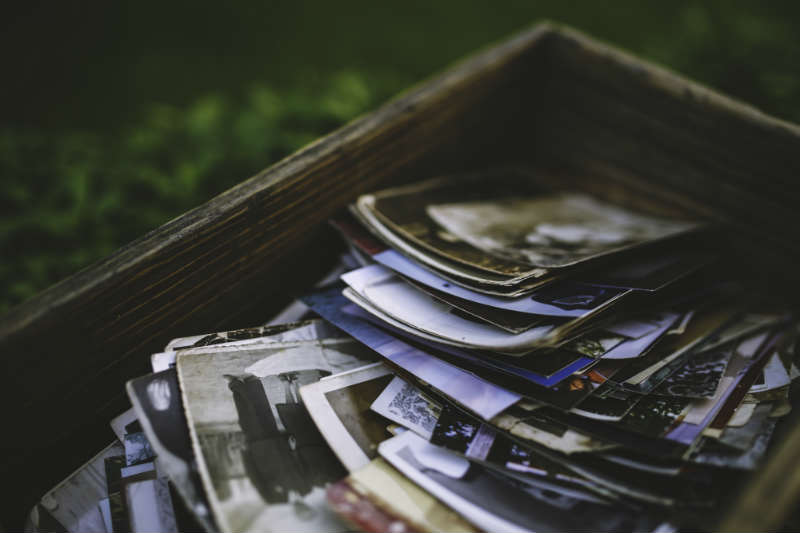 Storage locker location is everything
Unfortunately, the last storage locker we rented was a few hundred feet from the entrance and we spent a couple extra hours loading and then unloading. Walking our stuff back and forth between the rental truck and the locker was brutal. That mistake ended up costing us extra money for the movers and tired us out quickly. It was such an inconvenience that we swore the next time we moved we would make sure our locker was closer to an entrance.
Moving Tip #3: Hiring a few extra hands to help load and unload your things is pretty cheap, saves friendships from being ruined, and lets you set up and dissemble quicker. Check Kijiji or your local paper for movers that charge by the hour.
Is it worth the move?
During a few of our shorter stays, we had to decide whether we should bring everything out of storage or leave some things in there that we knew we wouldn't need. It might be tempting to just get rid of anything you weren't using, however we stayed for a few summers and didn't need our winter clothes or gear for those stays.
Moving Tip #4: A good rule of thumb is that if you don't use something in a 12 month cycle, get rid of it. Same goes for clothes, toys and most definitely, electronics.
In the end, we decided that it would cost us more to store our extra stuff than transport it so we kept it with us. It also helped us keep our stuff together, since leaving things here and there could leave our things scattered around the country.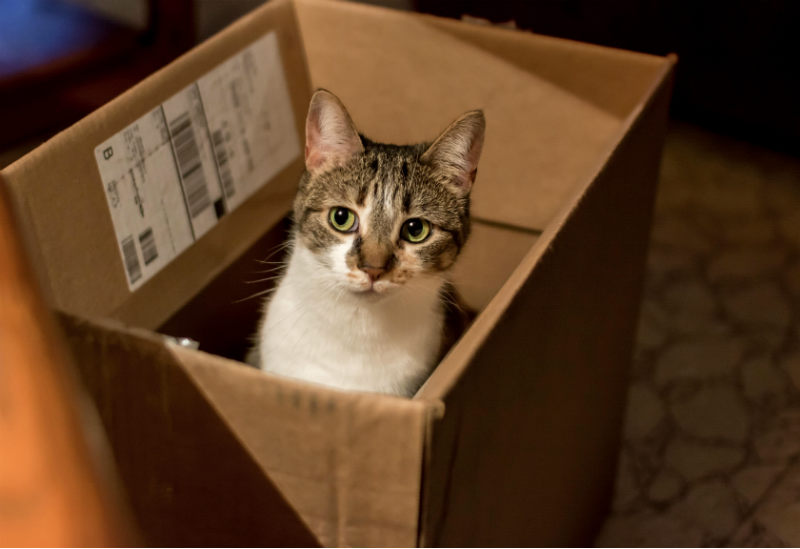 When moving, look at your timelines
It helps when you move around a lot to understand your motives.
Are you moving due to work, a change of scenery, family, friends or are you just a bit of a nomad like ourselves? Knowing you're likely going to be moving again in six months or a year lets you figure out your best course of action.
For instance, we've had to completely furnish a house and then sell everything in a short while, simply because we couldn't find a furnished home to rent for a short term stay in a certain city. It took us days to find and buy affordable furniture, then move it by ourselves, and then sell it all when we took our next extended trip to Europe.
That's the year we perfected the art of buying and selling furniture on Kijiji and Craigslist. We were only planning on being there for four months, however, in the end, Micki's work contract was extended.
There's no way the stress and inconvenience would have been worth it if we were only there the four months we first expected.
Why buy when you can rent?
If we'd thought about furniture rental at the time, that year we definitely would have gone that route instead.
Renting furniture has become popular in the last few years, and it's a great fit for people like us who move a lot. CORT Furniture Rental is a huge company with offices right across the US as well as globally. Looking at their online price lists, you can completely furnish a place for a fraction of what it costs to buy and when you don't need it, off it goes. To be honest, it would have been handy during a few of our moves, simply because sleeping on an air mattress for a couple of months is never fun, and sitting on the floor eating supper loses its appeal after a few days.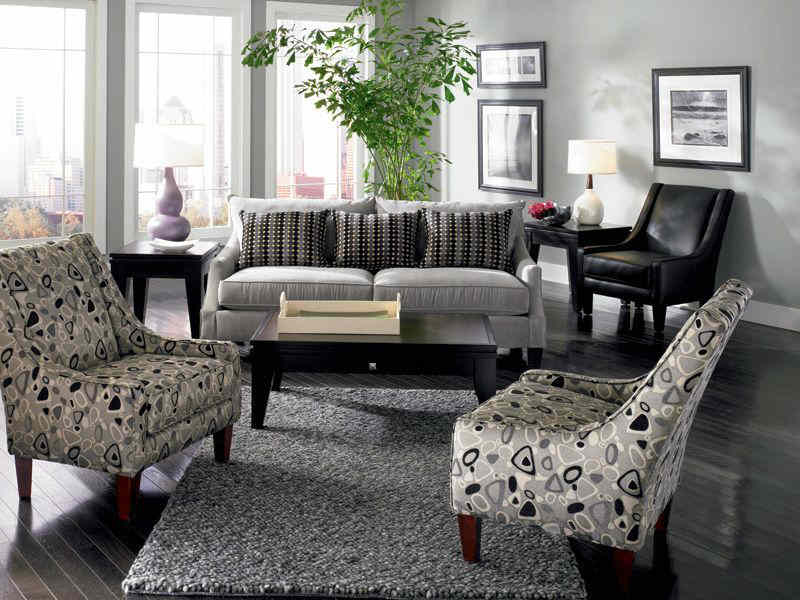 The cool part about deciding to rent furniture is that you can rent by the piece, by the room or for the whole house.
When you compare how much people charge for fully furnished places compared to empty ones, you could rent from CORT and still be ahead while also getting to choose your own furniture. You also don't need to worry about renting a moving van, or lugging around heavy pieces of furniture, since they do that for you.
CORT also has extra discounts for students and the military, so if you're going to school someplace new next term or are being moved stateside for a short while with the military then you should definitely check them out.
Final Thoughts
As much as we like to travel light (hard truth, we always pack too much) and try to remain free of worldly possessions (sometimes it feels like our stuff owns us and not the other way around), the reality is that sometimes letting go of things isn't all that easy. Sometimes, it's just better not to own in it in the first place.