Getting paid to travel, teach and inspire is not something you see on a lot of job advertisements, but teaching English abroad can be a rewarding career path.
If you want to see the world, do something to shake up your life and have a great time doing it, teaching English abroad, or even volunteering overseas, could be the answer. Take a look at these ten places to teach for ideas on where to start.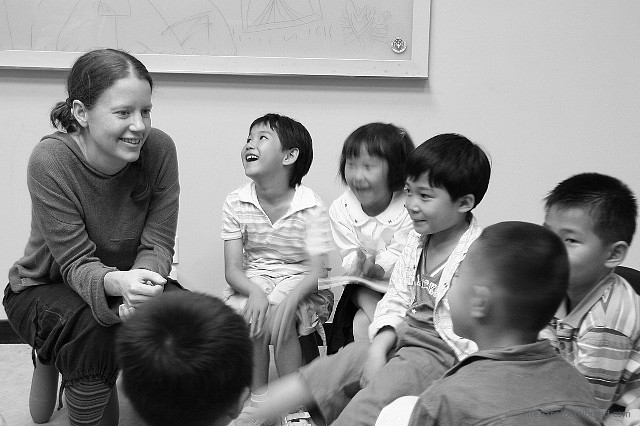 Argentina
If you can see yourself sipping on mate, partying until the sun comes up and travelling around some of the most beautiful settlements on Earth, Argentina is a good shout. Traditionally one of the biggest TEFL industries in the world, English teachers are treated very well in Argentina, and salaries range from 650 to 900 US dollars per month.
China
Though it is an incredibly vast, hugely populated country, China is generally a better option for those looking to teach business people or groups. As a result of its huge industrial growth, Chinese companies are crying out for qualified TEFL teachers to give them the skills to trade with English speaking nations.
Costa Rica
Hailed by former teachers the world over as an idyllic country full of hospitable locals and tropical weather, it's a great place to spend any amount of time.
Morocco
Surprisingly, Morocco is often overlooked by people wanting to teach abroad, but that is changing rapidly. A shining jewel in the crown of North Africa, the country is a rich melting pot of French and African culture, where teachers can expect a low cost of living in beautiful surroundings.
Spain
What more do you need to hear? Sun, sea, sangria… and some of the friendliest, most outgoing people in Europe. The Spanish language-learning industry is booming at the moment so, as an English teacher, make the most of this growth while you can.
Panama
Linking the Americas together, Panama is a sparsely populated yet immensely beautiful region, with a great deal of tourism and ongoing development. Beaches, rainforests, mountains and a welcoming population make Panama a hugely desirable destination for all type of teachers.
South Korea
Aside from getting the chance to live and work in what is arguably one of the most technologically advanced countries in the world, with a rich history and culture, teachers of English as a second language are generously rewarded in Korea, with salaries reaching 2,000 US dollars a month. High standards are expected of those who want to teach English in Korea, but they are treated very well as a result!
Singapore
If you simply can't live without hustle and bustle, the sound of the city and millions of people milling around you all with their own stories and style, then Singapore is probably for you. As the fourth richest nation on Earth, Singapore is a beautiful country in South East Asia with a huge appetite for language learning. As a teacher of English, you can live very comfortably here.
Turkey
Bridging the gap between Europe and Asia, Turkey is a nation rich with culture, history, food and beauty, making it a great spot for any TEFL teacher.
Brazil
As the heart of South America, Brazil has passion, energy and serene beauty hard to match anywhere else. If you're up for a hardworking adventure but like the sound of blowing off steam at carnival, what are you waiting for? Pack your swimsuit and get on that plane to Rio.
Hopefully, you have a few few good ideas about where teaching English could take you. Now all you need to do is look at getting qualified, find some of the great online TEFL certification courses available and start dreaming of where else you might like to go.