As the owners of a loving, older cat and former dog owners, we know all too well the hassle of trying to figure out what to do with our pet while we travel.
Whether you're gone a week or six months there are three main options for your pet when you're on vacation. You can have someone take care of your pet in your house, have your pet go to someone else's place or take your pet with you. What you do with them depends on how long you're traveling, how much money you're willing to spend and how much you trust others to take care of your extended family.
Keep your pet at home when you travel
For us, keeping our cat at home and hiring a pet sitter works well for short trips. We've asked a neighbor to watch over him in the past, but as our friends get busier with kids and work, it's become more of an imposition, so we find it easier to hire someone.
Hire a Professional Pet Sitter
The main disadvantage of hiring a sitter is that it can be a bit costly. $20 per visit is fairly standard, which can add up over longer trips. Professional sitters are generally very dependable (but check references carefully) and they know how to take care of animals. Our pet sitter even has Pet First Aid training and is insured and bonded. Pet sitters generally visit once a day for cats and twice for dogs.
Note – while they're not necessarily professional, we know a lot of folks who've had great luck finding a home and pet sitter with Trusted Housesitters.
Check sitters available on Trusted Housesitters here.
We went the professional pet sitter route for shorter trips before our beloved older kitty passed away. We found a sitter we adored, and it was wonderful to know our senior kitty was in great hands whenwe were away. She would stop by our home a couple of times a day to play with him, feed him, and would even send us texts with photos of how he was doing.
Ask a Neighbor, Friend or Family Member
This is usually the cheapest option, and is especially good if your pet is familiar with their sitter. If you ask a neighbor or a friend who lives nearby, they can probably come more often than a paid professional. The downside is that if your sitter sees it more as a favor than a job, they might not be as responsible as someone that is being paid.
If you want to make their job a little easier, consider getting an automatic water fountain or food dispenser for your pet.
Check prices and info on Amazon for the PetSafe Drinkwell Platinum water fountain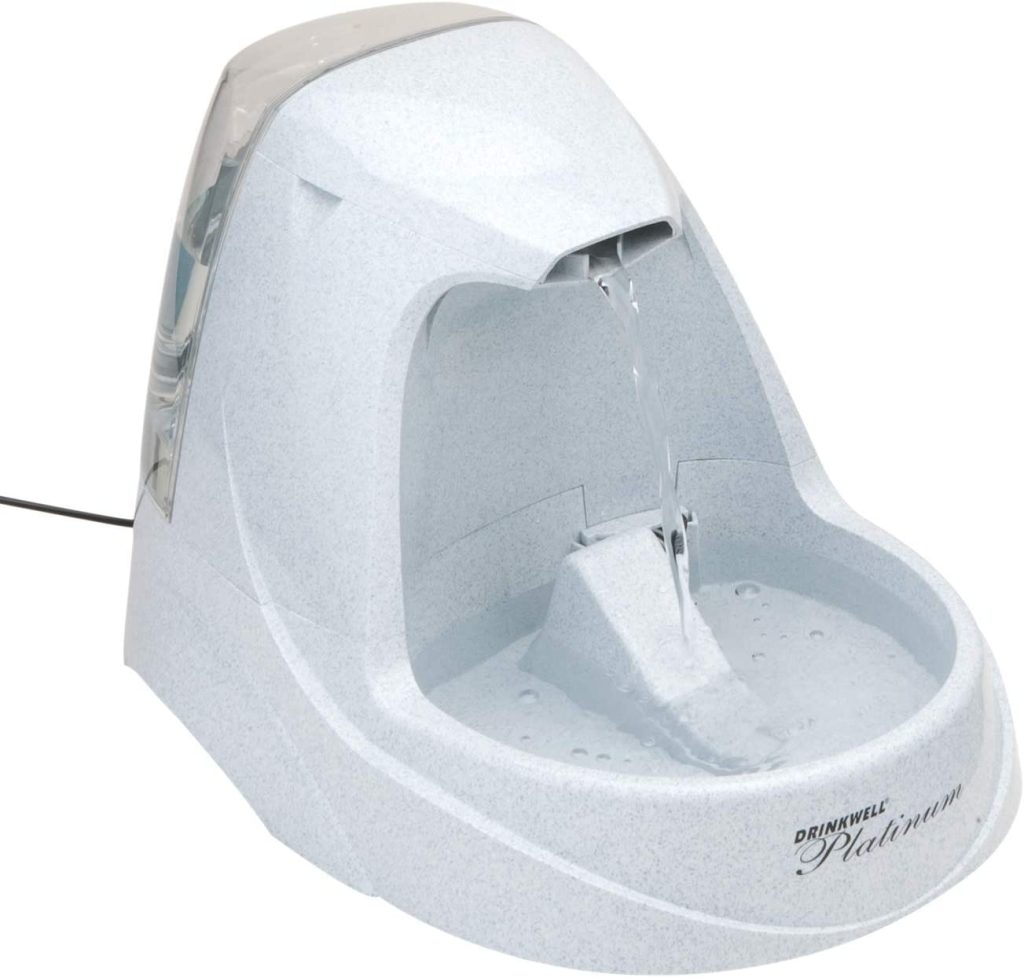 Want to stream your favorite shows when you travel? It's annoying when we can't access country-based websites when we travel.
To get around this, we use a VPN when we travel. A VPN (Virtual Private Network) can be set up on a smartphone, tablet, computer or laptop. It protects your privacy when on public Wi-Fi, and even lets you stream your favorite TV shows from home.
Find a House Sitter
House sitters usually live full time in your house, so your pets theoretically get the same care you would give them. Pets get constant supervision and attention.
Because a house sitter lives in your house while you're away, you would need to be comfortable with them having full access to your things. This is generally an affordable option, as you're trading accommodation for pet care, though some pet sitters are paid extra. Probably the most well known and largest place to find house and pet sitters is through Trusted Housesitters.
Check sitters available on Trusted Housesitters here.

Advantages of leaving your pet at home:
Your pet is in their familiar setting (especially good for cats)
There's no danger of damaging other people's things
Food, toys, yard, cage, etc. are already set up and your pet already knows the lay of the land
No other animals to compete or fight with
Your pets can eat the same foods as usual and can keep up with their daily routine
The people looking after your pets can also watch the house for you (taking in mail, cleaning walkways, turning on lights, etc.) to give the appearance that someone is home
You can just leave the keys and go
Disadvantages:
Animals can get lonely if no one is around all day
There's a greater danger of missed feedings or walks
There's a greater chance of accidents on the floors
Animals will always be on the lookout for you, which could lead to stress in some animals
Unfamiliar care takers may get attacked when arriving – especially true with hamsters and turtles 😉
Have your pet taken care of outside your home
Hire a Professional Pet Sitter
Many pet sitters will also take care of your animal in their own home. A pet sitter usually has a few pets staying with them already, which can provide companionship for your pet. A Pet Sitter will understand the risks of bringing a new animal into their home and typically knows how to care for them. Depending on the size of their business they could have dedicated kennels or live with them as part of their family.
Ask a Neighbor, Friend or Family Member
While we traveled, our cat Cosmo stayed with Micki's mom. He enjoyed all that Grandma's cat spa had to offer, including a daily brushing, all the Temptations cat treats he could eat, lounging in the sun and chasing mice through the tall grass. Two words – Cat Heaven. We usually had to beg him to come back home with us. 🙂 Cosmo passed away a little while ago at age 20, but it was wonderful to know he was in good hands when we were gone.
Because your pet might already be familiar with the place and the person, this can be a great option, especially if your animal already knows your sitter and their pets. Because you already know them, trust shouldn't be an issue. This may be the cheapest option if you want to have your animal cared for outside your own home.
Leave them at a Kennel, Boarding Facility or Pet Hotel
A professional service should be knowledgeable about animals and how to take care of them. These services have the facilities and staff already equipped to take good care of your pet. However, your pet may be kept in a cage for longer than you'd like. That said, there are some wonderful boarding facilities out there. Make sure you check references and even consider leaving your pet for a short trial run. There are tons of dog boarding kennels in almost every large center however a lot of them also take cats and other pets.
Chicken Soup for the Soul: The Dog Did What?: 101 Amazing Stories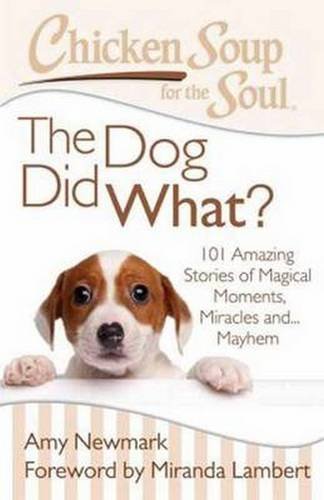 Have them Stay at your Local Vet
A lot of veterinarians have a boarding service with round the clock animal care. This can be an ideal situation if your pet has medical issues or if you're concerned for their health care. A lot of vets work out of animal hospitals and have the facilities to take in your pet regardless if it's a dog, cat, bird or turtle.
Find a Volunteer
Asking a volunteer to help take care of your pet is an affordable option, as you'll usually only need to cover food and supplies, though a small stipend may also be appreciated. You may be able to find a volunteer to take care of your pet through shelters and the humane society. Volunteers have a definite love of animals and your pet will likely have the companionship of a few other animals in their care.
Advantages of having someone take care of your pet outside your home
Your pet will most likely be around people and other animals more often
Dedicated walks and playtime
New areas to explore to see
Less chance of loneliness (house sitter excluded)
Disadvantages
Unfamiliar areas could give your pet stress
Possible issues with other animals (other cats and alpha dogs especially)
Your pet could be kept in a cage or area you're uncomfortable with for long stretches
You'll need to drop off and pick the animals up
Take your pet with you
Taking your pet with you may be a good option if you're traveling by motorhome or car, or if you're planning to stay in one place for a long time. Be careful with border requirements for pets entering a new country. Some countries, like England, have long quarantine periods for animals entering the country. Other countries are less strict, and only require proof of vaccinations and a certificate of good health from a veterinarian.
Click here to see more about Dog Lover's Guide to Travel on Amazon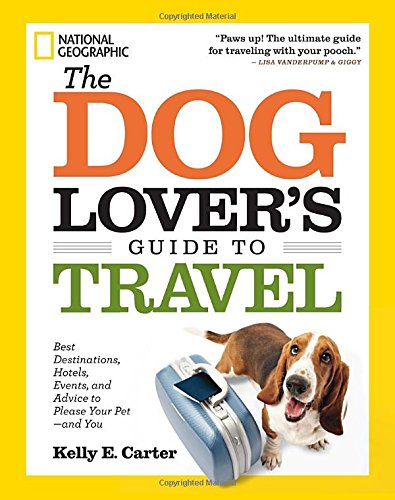 Tips
Make sure you can trust whoever is taking care of your pet. Whether it's a business or a professional sitter you don't know, always ask for referrals. If your pet is staying somewhere else, ask to look around the place to get an idea of how clean it is and how well the other pets are being cared for. If possible, take your pet there ahead of time so that they can get used to the place while you can provide reassurance. Bring familiar toys and objects to make their stay more enjoyable. Also make sure they have your emergency contact information, any special needs your pet may have and, if possible, a local contact they can deal with in case you're unavailable.
In general, cats are most comfortable in their own homes and don't require the constant attention a dog requires. If your trip is short, it might be best to have someone come in to see them daily and to make sure their litter gets changed. Cats should always have enough food and water to last an extra few days in case your sitter is unexpectedly called away.
Dogs are usually more social than cats and require more constant attention. It's best to have a dog living with someone, whether in your home or someplace else. Preferably, have your dog stay someplace they're familiar with. It's common for dogs that are left at home when their owners travel to spend the better part of the day staring at the door waiting for you to come home. It's also common for dogs left somewhere else to act out and behave differently, so make sure whoever is taking care of them has their best interests at heart.
Where to Find Professional Sitters or Kennels
Local Humane Society
Local Vet's Office
Yellow Pages
Kijiji, Craigslist or online boards (make sure you get referrals and check them)
Petsmart and a few other large pet stores will also house pets
National Association of Professional Pet Sitters (NAPPS – mostly USA)
Canadian Pet Services at Canada's Guide to Dogs
Boarding Kennels.org (UK, Ireland, Canada, USA)
A Final Note
Animals are usually adaptable to their surroundings and some pets actually enjoy the attention they get when their owners leave for extended periods. Whether they're staying at the latest chic dog boutique or staying at grandma's with her four other cats, you might be surprised at how well they'll do.
Looking for what to do with your vehicle while you travel? Check out this post we wrote here.