How do you keep the memories alive long after your dream trip is over?
Charles and I have traveled together extensively for over 15 years now. Since we travel so much, we have to be pretty picky about how many souvenirs we pick up.
The truth is, if we bought everything that caught our eye on our travels, we'd need another garage to store everything. Honestly, we probably overdid it in the beginning of our travels, as we still have boxes of souvenirs that we'll probably never display. As a result of those, we've gotten pretty picky about the souvenirs we now bring home.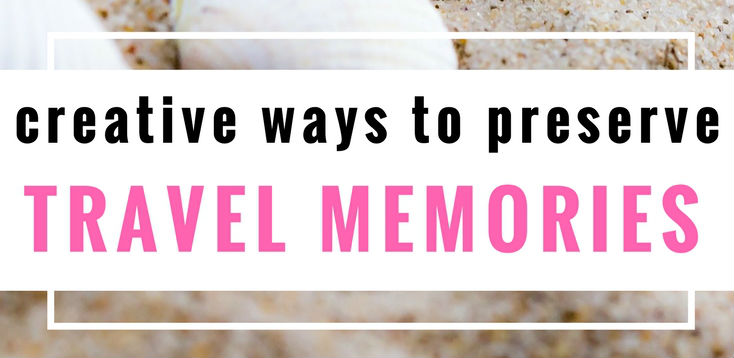 10 Creative Ways to Preserve Your Travel Memories
While it's easy to pick up a T-shirt at any souvenir shop (and we still do sometimes!), we've aimed for some unique, interesting ways to preserve your trip memories.
After a lot of thought (and a lot of pruning of the list), these are the travel memories ideas that we love the best.
Send a postcard to yourself
Postcards are a classic way to preserve travel memories. The problem is that often they're often pretty generic and boring.
That's all changed now that apps like let you send your own photos as physical postcards. You can send then straight from your computer or smartphone from anywhere in the world, to anywhere in the world. How cool is that?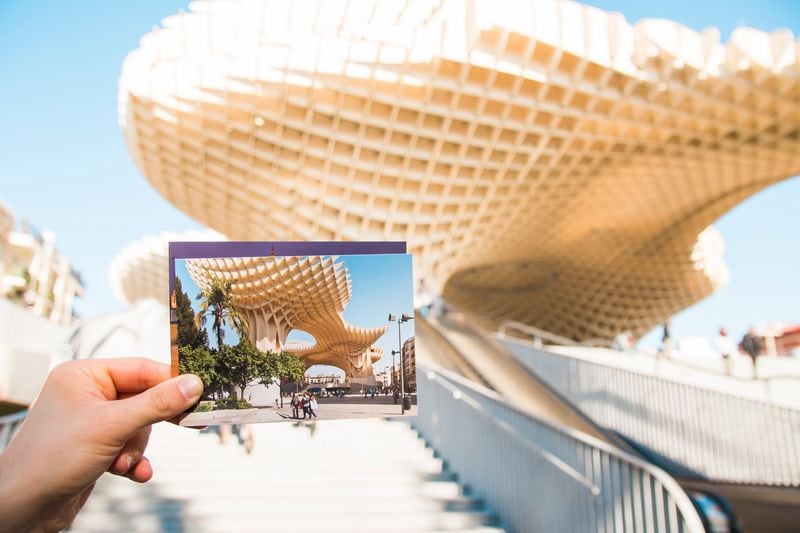 Create a travel scrapbook
I'm not the scrapbooking type, but I do have to admit that they look pretty cool when they're done.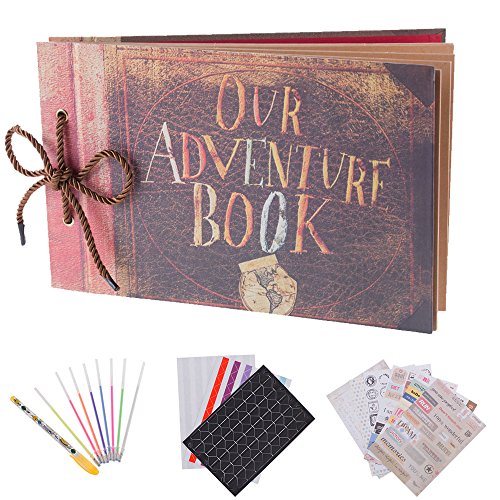 It honestly looks pretty easy to do: just pick up a travel scrapbook kit, use the book and stickers they provide, print out some photos, and add things like airline tickets and notes.
Get a travel memories map
There are plenty of travel memories maps available, and they look great once they're filled in and framed.
Some maps come with push pins, but most are scratch off maps. The best ones come with a scratcher, memory stickers, an eraser to clean scratch smudges and a magnifying strip.
You can buy it on Amazon here.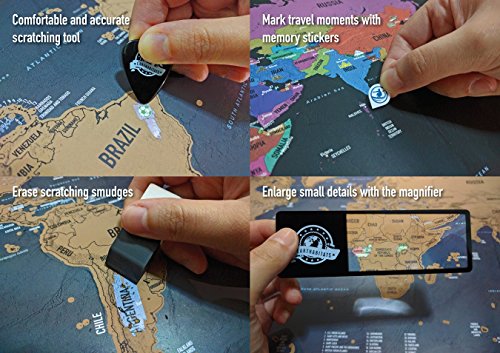 Create a memory box
A memory box (or shadowbox) is just a glass enclosed display box for displaying objects. You can even use a picture frame if you only have flat items to add.
Just add photos, plane tickets, and decorations and you're done, like this DIY beach vacation shadowbox from MomDot, made with sand from a family vacation.
We really love this shadow box frame with a wooden background.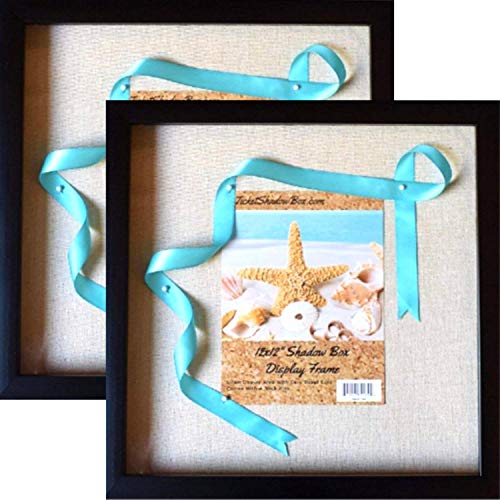 Collect a unique souvenir from wherever you travel
Because we travel so often, we struggled with finding souvenirs that wouldn't take over our house. There are many things that make great souvenirs, like fridge magnets, pebbles, patches, shot glasses, and the like, but we settled on bring home a paper map from wherever we visit.
Even in the age of Google Maps, it's easy to pick up a paper tourist map at almost any hotel or airport. We just mark places we visit, and make notes to make the maps more personal. The best part is that they take up almost no storage room.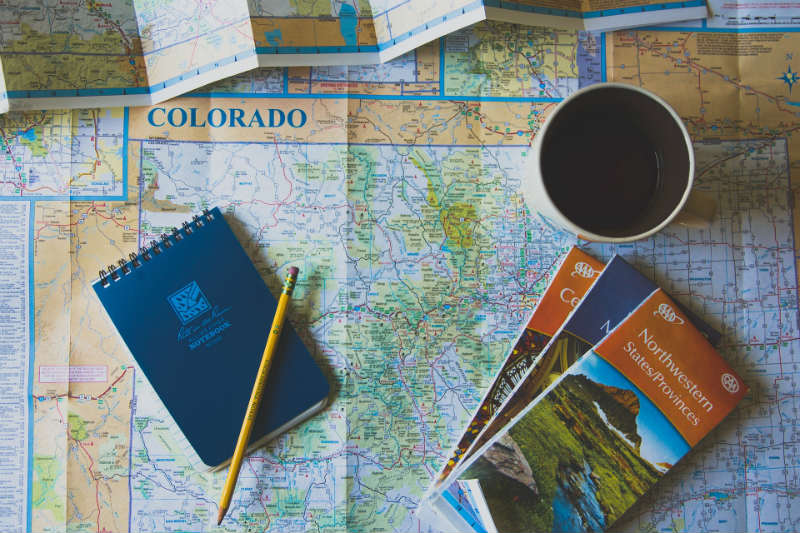 Write a travel journal
I've never once regretted keeping a travel journal. It's amazing the details that you forget over time!
Unfortunately, the demands of working while we travel and taking care of a family mean that I don't write in my journal as often as I'd like.
A travel journal doesn't need to be on paper, emails to friends or family are great ways to preserve memories. If you like to write and take photos, consider creating a travel blog!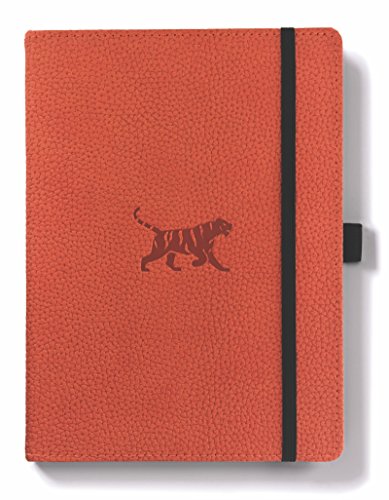 We love this highly rated Dingbats travel journal, made with biodegradable and recyclable materials.
Retro photo viewer
This is one of the cutest ideas I've seen in a while. I haven't had a chance to try it out personally, but it's definitely unique and whimsical.
RetroViewers are 3D viewers that are made from your own digital images. Each reel can hold seven images, and you can add text like location, time and so on.
Collect sand from everywhere you go
There's something wonderful about being able to run your fingers through sand that you walked in on a tropical beach.
There are plenty of ways to display the sand, from keeping it in a bottle, to having it added to jewelry. I like to keep ours in small, separate glass bottles, rather than layering it in one bottle. One drop and it would be mixed together anyway!
You can pick up these adorable glass bottles on Amazon here.
Tip: Just be careful that you don't take any sand or shells where it's prohibited.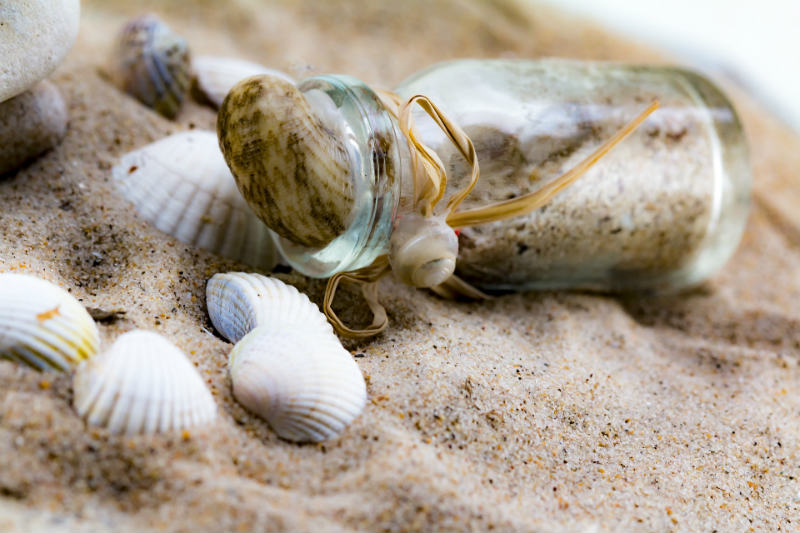 Keep leftover money
I think we've managed to keep just a little bit of leftover money from almost every country we've ever visited. Years later, I still love looking at the coins and bills.
If you're crafty, you can include some of the small bills and coins in a scrapbook or shadow box.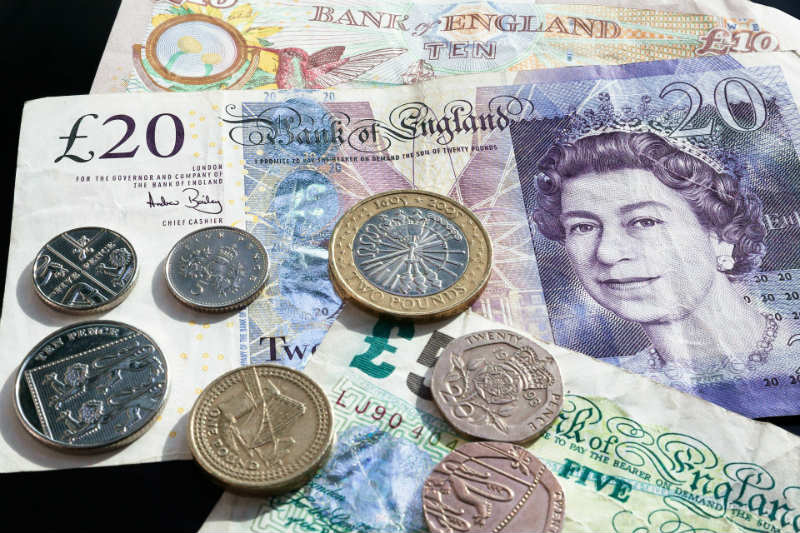 Spices
One of the best ways to bring back memories is through foods and smells. When we can, we love to pick up local spices as we travel and take them home. Cooking with them later never fails to bring back good memories from our travels and, if you can get typical mixtures that the locals, use that's even better!
It's unfortunate that spices only retain their true flavor for a few years at the maximum however if you get a local mixture that you love, ask for the amounts of each spice in it so you can reproduce it years later.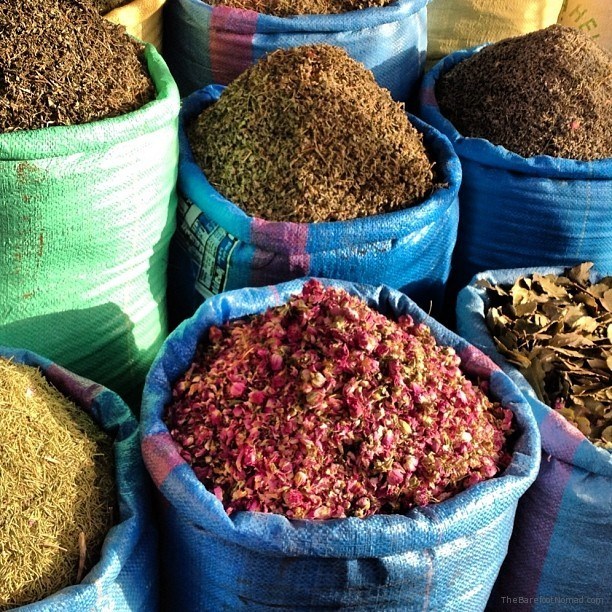 Bonus idea: Take more video!
I almost didn't mention this because it's pretty self-evident, but video is one of the best ways to keep travel memories. I wish we'd taken more videos on our travels.
As great as photos are, video brings back so many more memories, from sounds to little details you may have forgotten.
How to you preserve your travel memories? Let us know!