I've been doing a lot of solo travel lately, with trips to Boston, Anguilla, Mexico's Riviera Nayarit, and even a trip back to Canada from Belize.
Those trips have really opened my eyes to the challenges of travel for solo female travelers.
While I still have a lot to learn, I have picked up a few helpful tips and tricks in the past year. Here are my thoughts on staying safe and organized as a solo female traveler.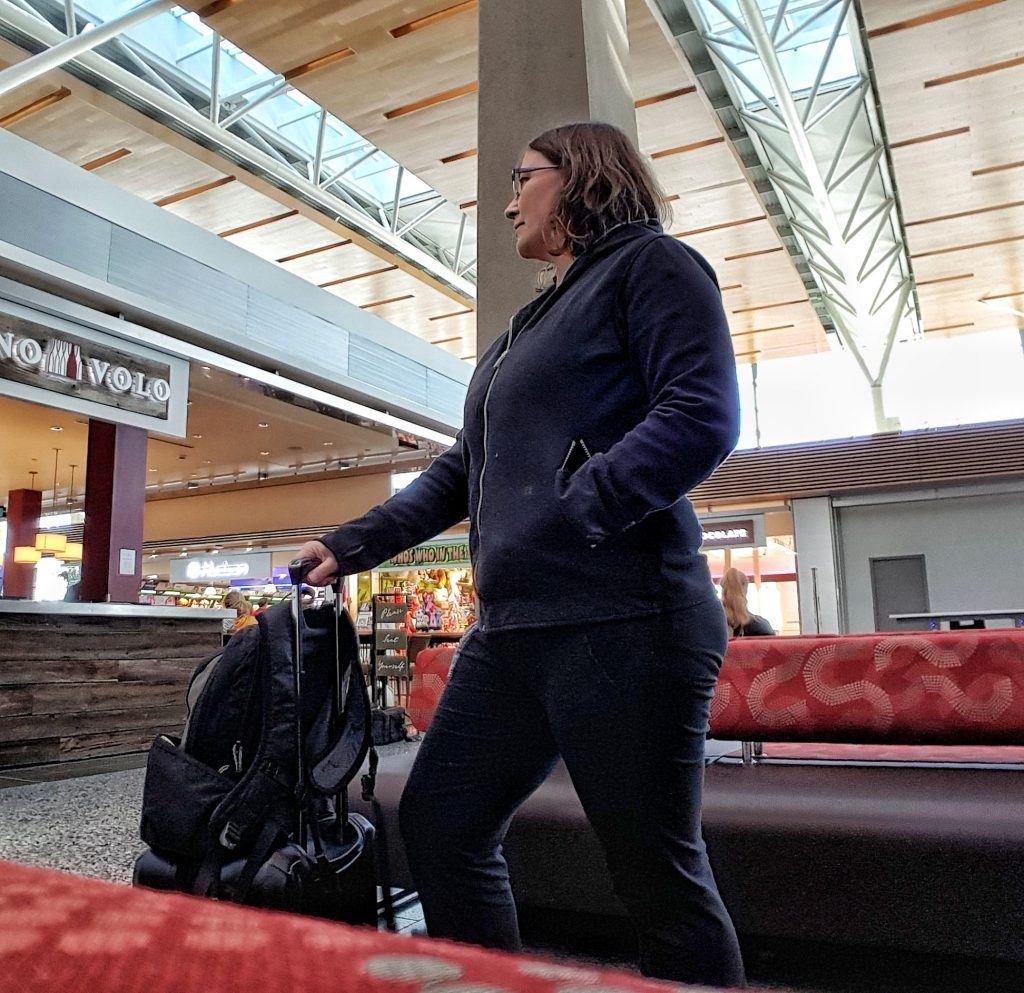 Safety
Well meaning friends and relatives are probably going to ask you how you're going to stay safe on the road. The answer? Act in a way you would back home to stay safe. Traveling afar isn't that much different than staying closer to home, and most of what you already do to stay safe works perfectly well on the road.
Stay aware
Of all the tips and tricks below, I think this is the most important: always be aware of your surroundings. If you're always aware of what's going on around you, you'll probably be aware of the creepy guy following you, or you'll notice if streets empty quickly as night comes. Knowledge is power, and the sooner you can extricate yourself from possible problems, the safer you'll stay.
Being polite is never more important than staying safe
As women, our culture expects us to be pleasing and polite. If your gut tells you that a situation or person is "off" or unsafe, don't be afraid to do what you need to in order to stay safe.
Watch what you drink
This advice works at home, as well as when you travel, but it's wise to be careful when accepting drinks. Don't accept drinks from someone you don't know or trust, and keep an eye on your drink so someone can't slip something into it.
Travel as part of a group
The old saying, there's safety in numbers is no truer then than it is today. The truth is that some areas of the world, probably even areas in your home city, that can be a bit sketchy. By reading ahead, talking to other solo travelers and talking to friendly locals in the know, you can either avoid those areas altogether or at a minimum, travel as part of a group and watch out for another.
Give someone your travel information
Making sure you pass on your info to a travel mate is a great tip from Vantage Travel's 111 Tips for Women Travelers. Here's what they have to say:
Solo travel means thinking ahead – including about emergencies. Make a list
of emergency contact information, list medications that you take, and write
down your insurance information. Then give it to a travel mate to hold on to
so that someone else has the information in case it's needed. – Vantage Travel
Book with a company that specializes in solo travel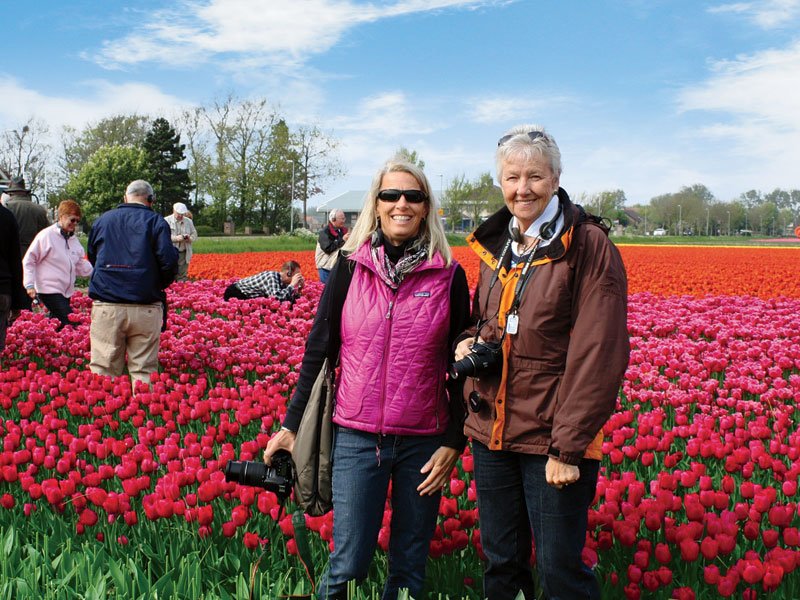 There are some fantastic companies out there that specialize in tours and accommodation for solo travelers.
Vantage Travel offers several Deluxe World Travel solo options. They even offer cabins built specifically for solo travelers on their river ships. Even better, they don't charge a single supplement.

Packing
Choosing the right things to take with you on the road can make traveling as a solo woman much easier.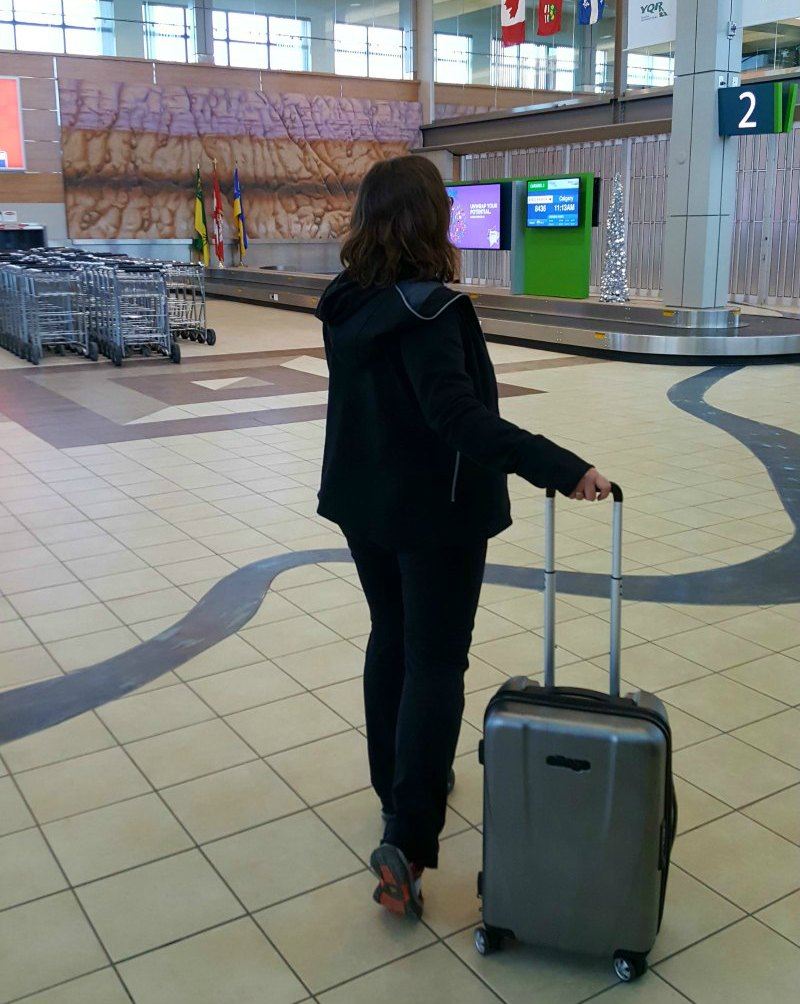 Prepare for feminine hygiene needs
Many of us female travelers need to ensure that we have feminine hygiene products on the road. Either pack as much as you need, or make sure you know that you'll be able to get them as you go. Some countries, for example, have limited supplies of tampons. I always carry a Diva cup when I travel. It's lightweight, and hardly takes up any space
Tip: Pack extra panty liners. They're tiny, light, and can help keep underwear fresh.
Don't overpack
Nothing quite takes the fun out of travel like having to lug around awkward, heavy, over-sized luggage. I love shoes as much as the next woman, but I keep my travel gear to two pairs, one for every day wear, and one that's little nicer. Both pairs are comfortable enough to walk in for hours.
Know if you'll be able to get replacement clothing
I can speak from personal experience here. In some countries, like Thailand, the average woman's size is smaller. If you're an average size North American woman, you may have trouble finding clothes that fit.
I learned this the hard way when both of my bras spontaneously snapped their underwire (serves me right for buying two of the same kind) in Bangkok. I had to go to seemingly countless stores until I finally found a replacement in my size at a large chain department store.
Tech
Tech can be an enormous help for a solo female traveler. Here are a few of my best tech tips for the road.
Download an offline Google Map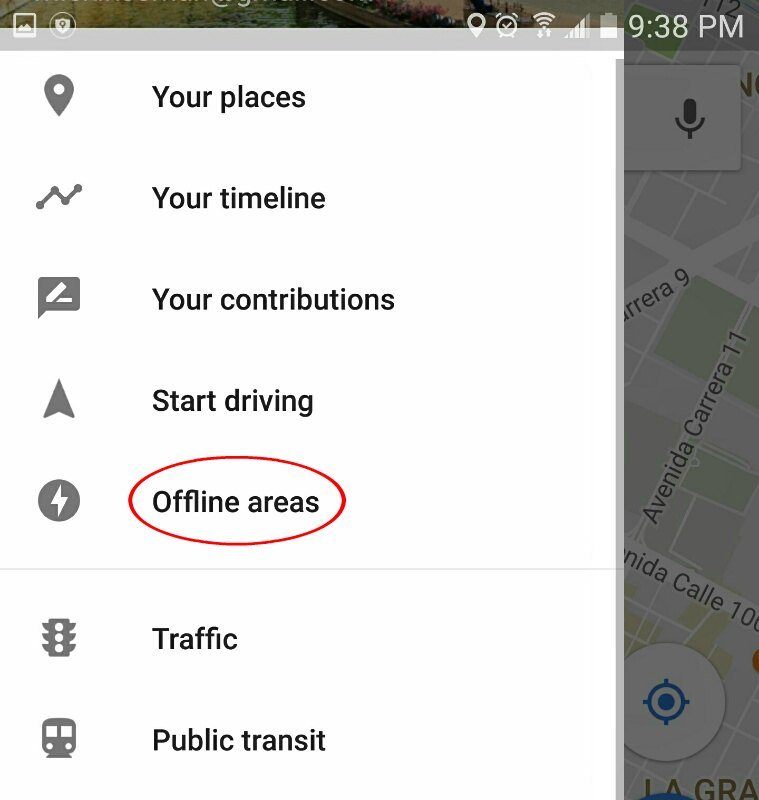 Google Maps has a great feature that will let you download offline areas in their maps app. This has been incredibly useful for me whenever I'm out of WiFi or cellular data range. Not only does it show me where I need to go and give me basic reviews on nearby attractions and restaurants, but it also lets me verify that my taxi or Uber is bringing me to the right location and not heading off to who knows where.
Have a cell phone number
If you have a cell number and phone plan, you'll most likely be able to reach help quickly if you need it. You may also need a cell number for SMS verification of your identity, because more and more sites and apps require 2-factor authentication when logging in from different locations.
Right now, for example, we're traveling without a local cell plan, using only WiFi wherever and whenever we can connect. Sadly, this isn't working the best for us, as more and more apps seem too need to verify your identity via SMS.
Here's an example: Airbnb locked me out of my account in the middle of Mexico as I was booking a place for that evening. To re-enable my account, I needed to enter a code they sent via SMS or a phone call to my home number. Luckily, I was able to access my voicemail via WiFi and get the code. Otherwise, I would have been left looking for accommodation in my last 10 minutes before catching a flight. To re-enable by email, Airbnb said it could take up to two days (!!!!) with customer service. I use Airbnb a lot, and generally love them, but I have no idea what they were thinking, since many travelers are without a roaming plan.
Use Uber, Lyft or companies like them rather than a taxi
Calling a taxi can sometimes be easy in another country or very hard, and there's no guarantee that the driver won't try to overcharge you. Save yourself the headache and having to deal with touts on the road by booking via an app with online payments. You'll always know ahead of time how much the ride will cost you and a lot of times it's often cheaper than a cab.
Companies like Uber are great because they track both you, the driver, and your route, adding an element of safety.
Tip! Make sure you verify your driver's identity against his or her photo, and the car make and model before getting in the car!
The cool part about it is you can often select your driver before you book and can track the vehicle the whole time. Since the fare is set when you book it, there's no confusion, or resentment, when the ride is over.
Tip! If you're stuck without a working cell number and haven't pre-registered with Uber before you left home, they have an option to use Uber without needing a cell phone number to verify. Just go to this page to set up access. It took about 24 hours to have it all set up for me. You can then use Uber through their mobile site at m.uber.com or through the app without SMS. You still need WiFi to book, so I book a ride from the hotel room, wait until the ride is close and then head down and wait for them to arrive.
Avoiding roaming charges
If you want to avoid ridiculous roaming charges on your phone while you travel, you have three options:
One, get a phone plan with reasonable charges for roaming. This can often be easier said than done and some companies charge ridiculous daily fees when you're outside your home country.
Two, get a local SIM card for your phone. Many countries have very low pay as you go rates compared to others and it's often cheaper to get a local SIM card for your cellphone than paying roaming charges. The only catch is that your cell phone needs to be unlocked and you won't be able to be reached with your standard home number.
Your third option is to travel with WiFi at all times, by using a portable WiFi hotspot. I use (and love) GlocalMe, which works in Canada, the USA, Mexico, and many other countries. You can check out our review of Glocalme here.
Here's a tip: You can use Google Voice (only available for US numbers), and connect it to Google Hangouts, allowing you to receive texts and voice calls made to your cell number in Google Hangouts, using WiFi only. There's a helpful tutorial here.
There are also numerous apps like Skype, Magic Jack, Fongo, WhatsApp, Talkatone and others that give you a number that can be used anywhere in the world that will work as long as you have WiFi or a data plan.
Tip! If you're only using WiFi, make sure you have local emergency numbers on hand since 911 and similar numbers likely won't work with WiFi calling.
Do you have any solo travel tips? Let us know below!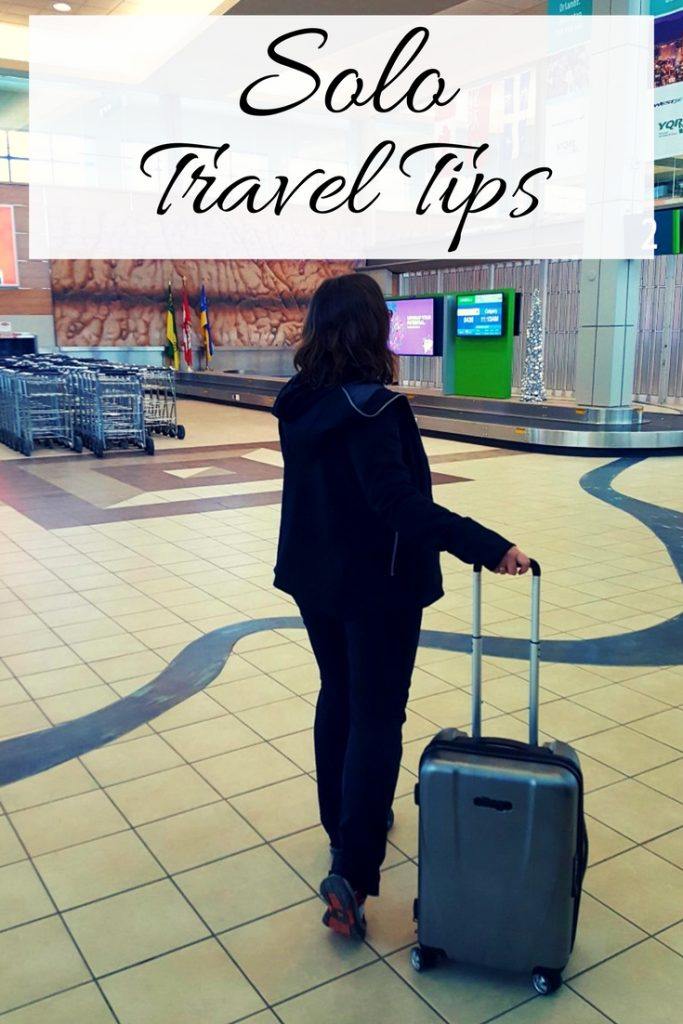 This post was brought to you by Vantage Travel, but all opinions are our own.