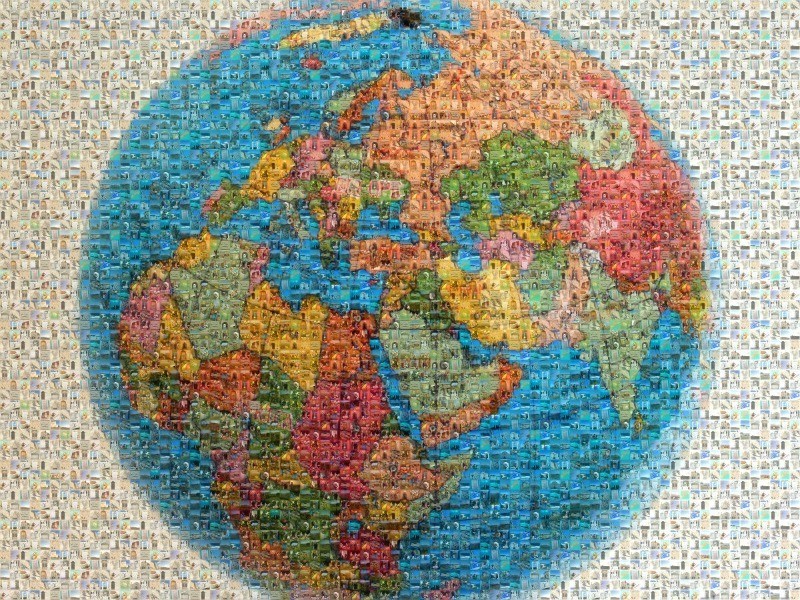 2014 is now well upon us, and we're still testing the limits of our resolve for our New Year's resolutions.
Like the experienced procrastinators we are, Charles and I have just gotten around to looking back on the past year.
2013 was definitely a busy year, with us traveling to 10 countries and covering at least 28,377 kilometers (or 17,632 miles for you Americans out there) in our travels.
This site has also grown a lot in the past year, and we have to thank you so much for reading and sticking with us. You're what makes working on The Barefoot Nomad so much fun.
Since we've seen so many new readers this year, we thought it would be a great idea to highlight some of our favorite articles from 2013 to give you a chance to catch up.
Getting Personal
Leaving The Past Behind: Why You Should Let Go While You Travel One of my very favorite posts from Charles, where he chats about how when we travel, we not only leave our homes behind but also our past selves.
20 Things You Didn't Know About Us A fun post where we talk about Charles' love of baking, Micki's somewhat disturbing mojo with Polynesian pigs, and oh so much more.
How to Make an iTurd I wish I could say this one is classier than it sounds… but it isn't. In this post, we coin a new word, "Splorksh" and pass on some hard earned knowledge about how to rescue an iPhone from a toilet baptism.
Taking the Midnight Ferry to Ko Samui In this blast from the past, Charles takes you back to before we had kids. Highlights: Sleeping with goats, wandering around lost in Thailand and cruising around in the back of a stranger's pick up truck. Mom: You might not want to read this one.
 Helpful Tips and Tricks
31 Tips for Better Family Travel This is the post you want if you're looking for some insight into how to make family travel better for everyone.
25 Free Must Have iPhone Apps We go all geek here, with a list of free apps that will make your trips a lot easier.
Six Quick Steps to Nailing the Cheapest Flight Looking for a quick guide to saving money on airfare? This is your ticket.
How to Find The Cheapest Flight to Anywhere Have you ever wanted to jump on a flight to somewhere else – anywhere else? We tell you how to get the best deal if your destination is entirely wide open.
25 Great Tips for Planning Your Trip from Top Travel Bloggers and 20 Helpful Tips for Getting the Most Out of Your Trip We crowd-sourced these to some of the best travel bloggers out there. The result? A collection of practical, quirky advice.
11 Ways to Go Local Tired of being a tourist all the time? This post gives you some quick ideas on how to blend in and feel like a local.
How to Call Home While On The Road A fun and useful post on how to stay in touch with family and friends back home who believe traditional telephones are the only option.
Travel Posts
Falling in Love with Porto, Portugal in Photos If you're in the mood for some pretty photos, you can't do much better than to visit gritty, atmospheric Porto. Unfortunately, this post is lacking in photos of the port distilleries because, well, we were having way too much fun drinking port.
Golf Carts and Baby Turtles, a Great Day on Isla Mujeres A little island off the coast near Cancun holds some great day tripping surprises.
This Should Be On Your Bucket List: A Hot Air Balloon Ride Over The Cave Houses Of Cappadocia Some colorful photos of our hot air balloon ride over the fairy tale landscape of Cappadocia Turkey. Check out the video (one of our best) here.
For the Love of Squares, a Walk Around Centro, Madrid A look at Madrid's squares of and how they play such an important role in day to day life in Spain.
Moose Jaw: The City of Secrets A post about a small Canadian prairie city that hides some surprising secrets beneath its streets.
Wandering through Merida's Colonial Centro: A Photo Essay Charming weathered doors, mint condition VW bugs and everything else you'll see on a stroll through the center of the colonial city of Merida, Mexico.
Tripping Over History: Kos Ruins in Ruins, a Greek Island in Photos Walking through the abandoned ruins of the ancient Greek Agora among wildflowers and wild grasses.
A Tour Of Morocco Through Our iPhone Lens Riding camels, weaving through the chaos of Marrakesh with the kids and visiting the Sahara Desert.
The Best of Lisbon: 10 Things You Shouldn't Miss An incredibly cool aquarium, some of the best pastry in the world and trying the local tipple.
Looking Forward
We hope everyone's having a wonderful start to the New Year. We're going to be working hard to make The Barefoot Nomad even better this year with a new updated site layout planned and tons of great new content in the works.
We're also going to start adding more local Canadian content for any of you visiting this area of the world. With the Rocky Mountains on our doorstep, Vancouver and the islands a stones throw away and living in the beautiful wine and lake area of the Okanagan you can bet there's a ton for us to cover.
Mostly, we'd love to hear your thoughts about the site. What would you like to see more (or less) of? Any family, travel preparation, destination advice or whatever you'd like us to tackle in a post? Let us know. We're always looking to expand our repertoire and always willing to share our thoughts.
Happy 2014 everyone!