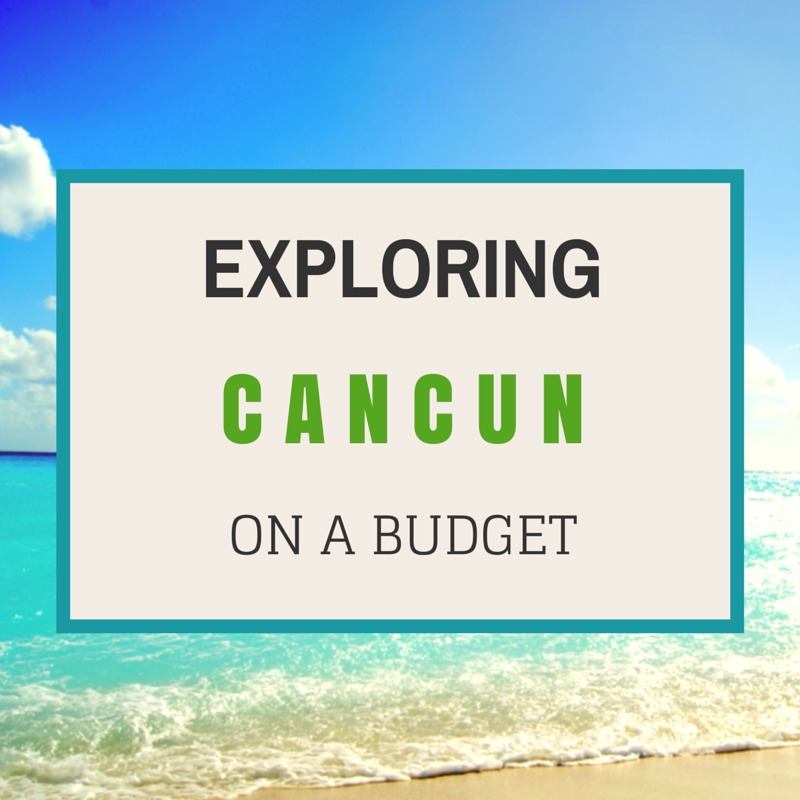 Like any city that caters to tourists, Cancun can be a budget-buster, but take heart. The trick to keeping your trip affordable is to get off the tourist track and find the local deals.
Tips for exploring Cancun, Mexico, on a budget
There's a lot to do in Cancun, but it's not always affordable.
These are our best tips for keeping your Cancun vacation budget in check. Check out our mega list of the best things to do in Cancun for options that cost a bit more or our things to do in Cancun with kids for even more ideas.
Strike Out on Your Own
Many of the local attractions around Cancun, from visiting cenotes to snorkeling with endangered sea turtles in Akumal, can easily be done independently. A quick taxi ride or even a quick walk can get you out of the hotel zone and into the heart of Cancun.
Take the Bus
Get familiar with the local colectivos or rent a car for a day to cut down on transportation costs.
The local ADO bus line runs comfortable, air-conditioned buses throughout the Cancun area, including down to Playa del Carmen, Akumal, and Tulum. Buses in Cancun run almost everywhere, and they're affordable—it'll only cost you 8.5 pesos (around one USD) to get from the Hotel Zone to downtown.
Skip the Snacks and Drinks at Your Resort
If you're not staying at an all-inclusive resort, you'll pay a premium price for the convenience of having snacks readily available at your hotel, so stock up when you are out and about and near convenience stores, gas stations, or supermarkets. You'll save a fortune over prices at your resort.
Use a Daily Deal Site
Most people use local deal sites all the time at home, but don't think of checking them out on vacation. Groupon's Cancun site often includes great deals for local tourist attractions like Xel-Há Park. You may want to hit the Google Translate button, though, as many local deal sites (including Groupon) are in Spanish.
Eat and Shop Like a Local
In Cancun, as with most touristy cities, the highest prices are reserved for the areas with the most tourists. If you make your way outside of the Hotel Zone, you'll pay much less at restaurants and shops. You'll often also find a more authentic Mexican experience.
Turn Off Your Cell Phone
Use your hotel's free Wi-Fi to keep in touch, or arrange a roaming plan with your service provider ahead of time. For local calls, you can save money by buying a local SIM (Telcel is the biggest cell company) and a pay-as-you-go plan if you have an unlocked phone.
Bring Sunscreen, Batteries, and Cosmetics
Imported toiletries and electronics often cost a premium in Cancun. If you do need to pick up something, supermarkets usually offer the best choice and the lowest price.
Pay in Pesos
Paying in Mexican pesos can help you avoid high exchange rates in shops, and even get you a better price. There are bank machines all around the city that will let you take out money in USD or pesos.
Don't Be Too Shy to Haggle
Bartering is a time-honored tradition in Mexican culture, and you're expected to respectfully haggle a bit when you're shopping. Don't settle on the first price they throw at you and take your time checking out the nearby shops as well.
Speak a Little Spanish
You're less likely to look like a tourist, and get a better deal, if you negotiate prices or give taxi directions in Spanish (even if your Spanish is a little rusty). Many restaurants even have a separate, cheaper menu printed in Spanish.
We're huge fans of the free, easy to use Duolingo app, which lets you learn languages for free.
Check out our reviews of Lingoda or Rosetta Stone for kids or Promova or Babbel Live.
Look for the bargains
Don't let the fear of high prices keep you away from enjoying the sunny sands of Cancun. With a little bit of preparation and planning, you can catch some rays and save some pennies as well.
Even popular attractions like Xcaret and Xel-Ha have discounts! Children from 5 to 11 years old pay 50% of the adult price and children under 4 are free of charge. Must show ID at the Park's box-office. Xcaret is an eco park with a sample of Mexico's culture, nature, food, music and beauty.
Buy on-line now and get up to 15% off.