Many thanks to Claudia Tavani from My Adventures Across the World for today's guest post.
So much of the culture of a country is reflected in its food. Mexican cuisine is considered the second most varied and vast in the world (after Chinese), and just as varied as the culture of Mexico, including the Yucatan, which goes well beyond the famous Maya and Aztecs, to include civilizations that were just as grand – Zapotecos and Teotihuacanos to just name a couple.
Sure, I am Italian and I will have to disagree with any statement that claims Mexican or Chinese food to be more varied than Italian, but I do admit that there are some very interesting dishes and that there is a lot of variety, with each state having its traditional dish.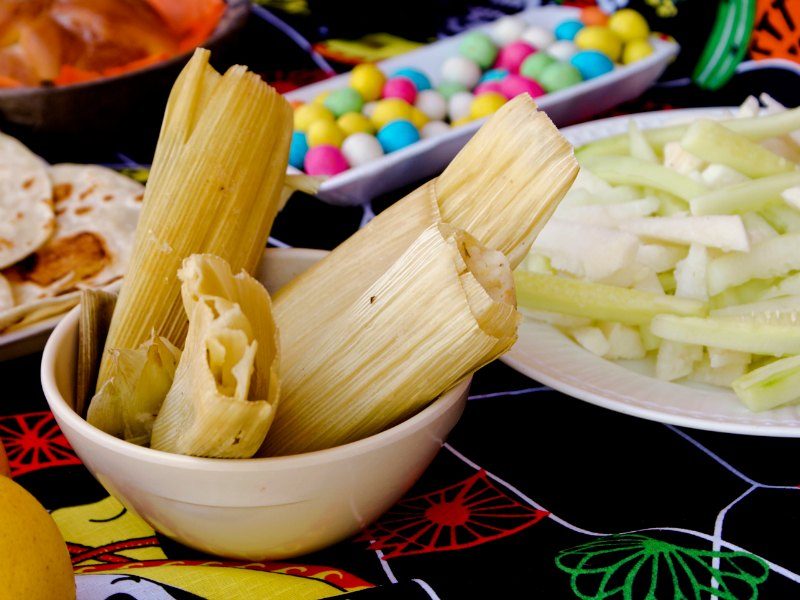 It is not by chance that Mexican Cuisine is considered Intangible Heritage by UNESCO, and that many cities offer a street food walking tour that will include a stop to a proper Mexican market, where visitors will have the opportunity to see, smell and, most importantly, taste the delicious food.
One curious fact about authentic Mexican cuisine is that there are no such things as burritos and nachos. Tourists may be crushed to find out that those are popular tex-mex dishes nowhere to be found in Mexico. So, give up on your breakfast burrito and opt for huevos rancheros (eggs in a tomato sauce) instead.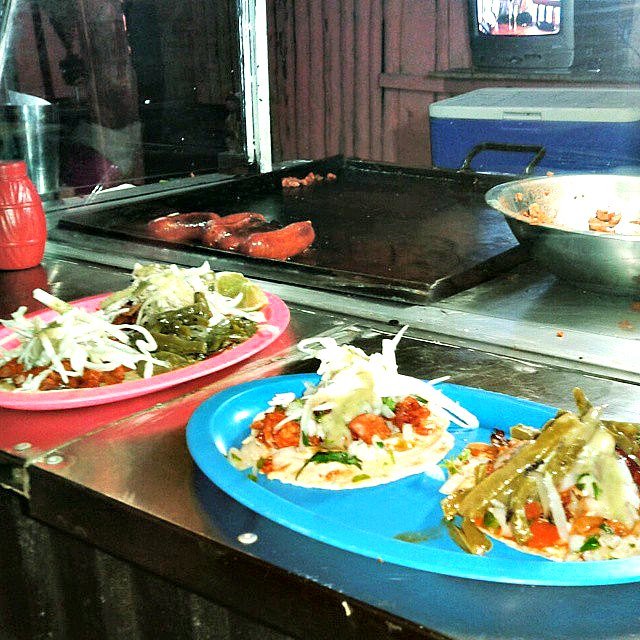 You may also worry that Mexican food is very spicy. Guess what? It isn't really. Well, it can be if you add the sauces that are served with the meal, but since they are served separately, you can really make a dish as spicy as you wish. In fact, most of the food I ate was on the bland side.
You should also be warned that when in Mexico, you are better off sticking to Mexican food. I made the mistake of ordering spaghetti alla bolognese once (Which, by the way, do not exist in Italy! We call those spaghetti al ragù) as I was so homesick, but the pasta was seriously overcooked, and the sauce had the odd green peppers that is never an ingredient in the original recipe.
If you are travelling to Mexico soon, you should make sure to try at least some of the national dishes. I won't promise you will like all of them, but hey, when in Rome…
Here is a list of some must-try Mexican dishes, divided by category.
The aperitifs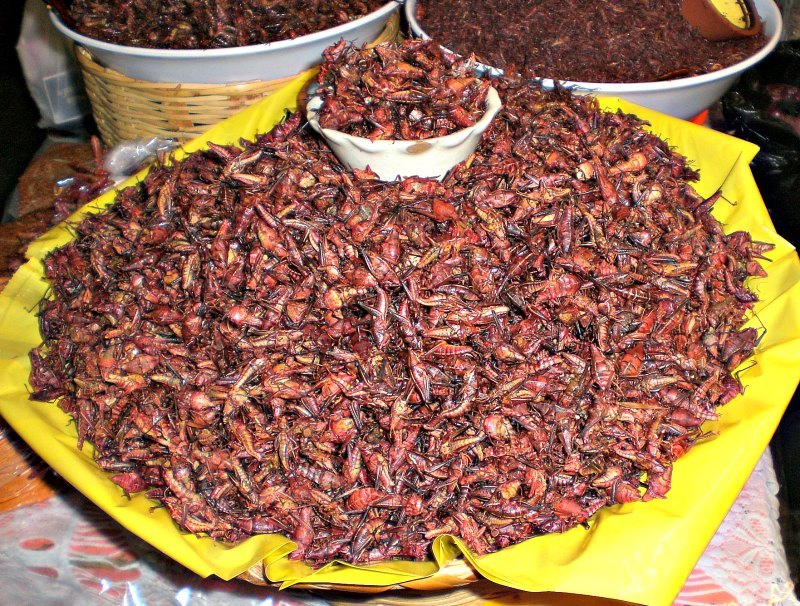 Mani oaxaqueño: Peanuts fried with chillis and garlic. They are usually eaten as an aperitif, while drinking Mezcal.
Chapulines: Fried grasshoppers, typical of Oaxaca, they are considered a snack or they are mixed in the guacamole. Best eaten when drinking Mezcal! Ok, I confess that just the smell made me gag, but it was a local specialty and I had to try it.
The appetizers
Guacamole: Avocado mashed with green tomatoes, chili, onion, garlic, coriander and other seasonings. It is normally served with totopos (known in other countries as tortillas, which in Mexico are just the basic soft ones), which are either corn or flour tortillas, cut in pieces and either fried or toasted. 
The soups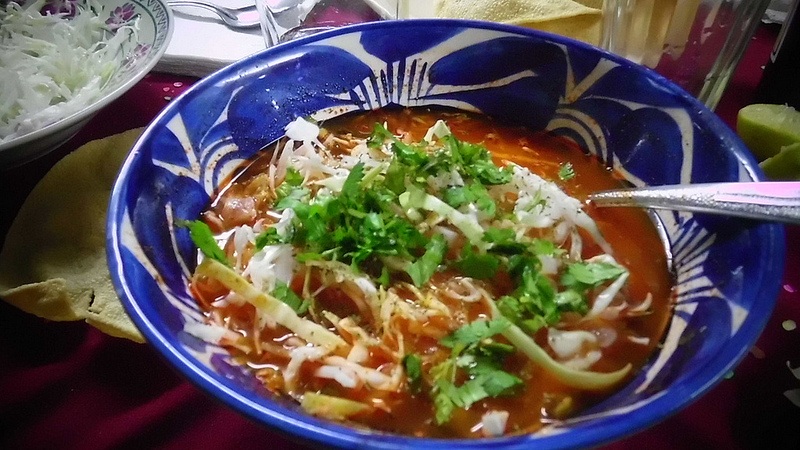 Pozole: My favorite Mexican soup, served all over the country but typical of the Distrito Federal, Guerrero, Jalisco and Morelos. This is a very hearty soup that has lots of corn, lettuce, sliced radish, chopped onion, and is served with dry oregano or chili peppers. It can be white or red and can be served with shredded pork or chicken. The vegetarian option is the one I enjoy the most, and has plenty of zucchini flowers and mushrooms.
The sandwiches
Torta: This sandwich got me confused one too many times. Torta is a word that in Italy means cake. In Mexico, it is a bread roll, filled with meat, cheese, sliced tomato and onion, avocado, or any number of other items and it is usually served warm. Very filling! 
The side dishes
Delicious side dishes are an important part of Mexican cuisine.
Nopales: Cactus leaves, usually served cooked in salads or grilled. I loved this. It is the perfect topping to tacos and very tasty in salads. The Mexican saying is that nopales give you a lot of strength.
The sauces
Mole: This sauce still remains a mystery to me. I am not 100% sure I actually like it; the texture and the taste are very different! This is a truly Mexican sauce composed of ground chilis, many different spices and herbs, and a bit of cocoa. It is usually poured over chicken or turkey. There are two main types: mole poblano (a deep red-black in color), and mole oaxaqueño (which on the other hand is brown).
The main courses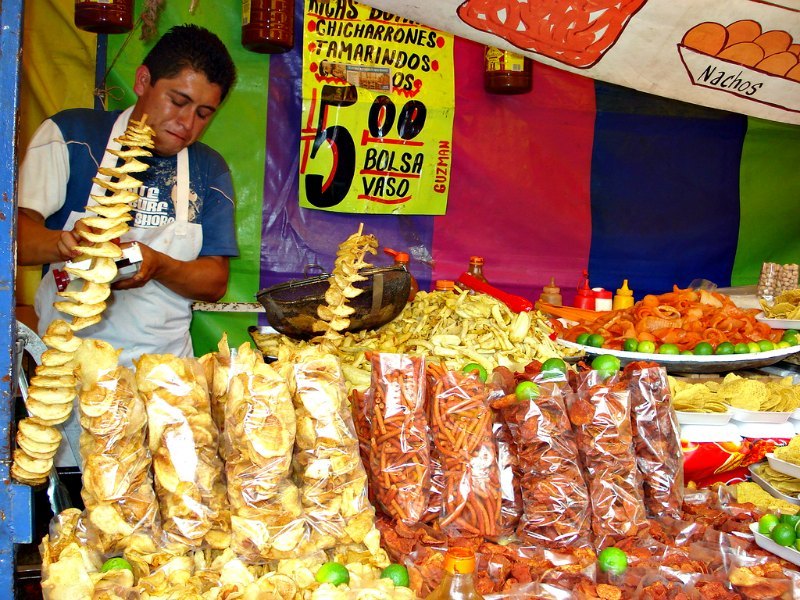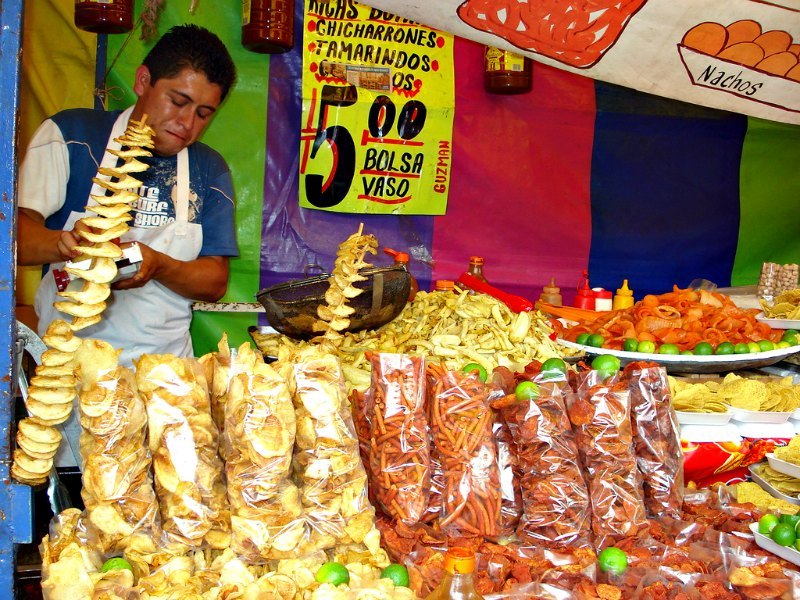 Tamales: Banana tree leaves or corn husks which are filled with corn meal (dough) and sometimes pieces of chicken or pork. Sweet tamales often have sugar and raisins, and are served as dessert.
Tostadas: Toasted corn tortillas covered with shredded chicken or beef, tomatoes, lettuce, cream, and some white queso. Delicious!
Enchiladas: A semi-fried corn tortilla filled usually filled with with chicken and covered with cheese, sauce, and often cream and onion slices. Enchilada suisas are the most popular ones.
Quesadillas: Grilled tortillas filled with cheese and a variety of other items. My favorite enchiladas are filled with mushrooms or flor de calabaza (zucchini flowers).
Chile Relleno: A chili pepper, stuffed with beef, cheese, or another filling, dipped in beaten egg and fried, then served in a thin tomato broth. Don't think of it as a stuffed pepper – it is prepared with dry ones, so it actually is very bland even in taste.
Tlayudas: Typical of Oaxaca and known as "Oaxacan Pizza", they are huge corn tortillas, spread with refried beans, guacamole or avocado, cheese and topped with meat (usually grilled pork chops). I enjoyed them at Cenaduria de Lupita, known in town as Tlayudas de San Jacinto, where I took my boyfriend Justin who had just arrived in town and who had to admit that yes, they are delicious. Tlayudas are usually served with sliced radish, cooked and sliced green peppers and they are big, filling and tasty, you must eat them with your hands!  
The sweets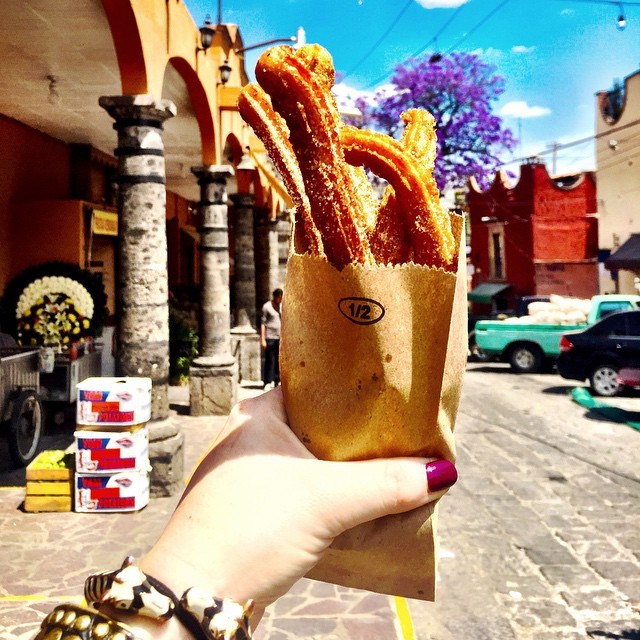 Churros: Tubes of fried dough, sugar is sprinkled on them, and if you want, chocolate sauce too. Needless to say, they are best enjoyed if bought from a little cart in the street and eaten while walking.
My (former) favorite
My favorite dish in Mexico was (and you will soon learn why they are not anymore) tacos. These are usually soft corn tortilla topped with meat – chorizo, beef, pork, chicken, to which you can add tomatoes, chili, nopales, cabbage, guacamole and spicy sauces. Some tacos are rolled and fried, but they lose so much flavor that I never eat them like that. Tacos al pastor are topped with thin slices of marinated pork cooked on spits, much like a doner kebab.
I found the perfect little taco place in Tulum, right next to my hostel. It was no more than a small cart right outside a home, with some plastic tables and chairs placed on the pavement at night. I saw so many people eating outside this place, that I thought it had to be good. And it was. At 12 pesos each (less than a dollar!), I ate four (OK, I do have a big appetite) because they were really delicious. And I can assure you, I have never had tacos as delicious as those again. In fact, after I left I kept thinking about those tacos, and I was looking forward to going back to Tulum to enjoy them again.
And finally… the warning
However, enjoy them again I would not. Indeed, for as much as I did enjoy food in the months I have spent in Mexico, I confess that the thought of some of the dishes does make me sick now. While food is good, and street food excellent, Mexican vendors are not always champions at hygiene, at properly preserving their food (e.g., storing meat in the fridge properly) and cooking pork or chicken through, so that foreigners that are not used to all the germs and bacteria won't catch an infection.
What leaves me wondering is why, in a country where relaxing and taking your time is a national motto, restaurants rush so much to serve food quickly, to the point that meat is dangerously not cooked through at times. And the poor cooking and preserving applies to all sorts of restaurants – from expensive and exclusive ones, to smaller local places.
My first bad spout of food poisoning was due to a poorly cooked very international chicken on a Caesar salad eaten at the restaurant of a posh hotel in Campeche. If there is something that ought to be cooked through, that is chicken. This one wasn't, and I ended up spending two full days in bed, with nausea, tremendous pain and high fever that forced me to call a doctor, have an injection to stop the vomiting, and even take antibiotics. I was so sick that I basically did not eat anything for three days.
My second case of food poisoning in a month was, however, due to my favorite tacos al pastor: the pork meat was not cooked through. I took a bite, noticed immediately that once again a meat that shall always be cooked through was not, and knew that the day after I would be in trouble all over again. And indeed, I was. So, the next time around in Tulum, whenever I passed by my beloved tacos cart, I had to turn my head as just the thought of it would make me nauseous.
All in all, I do encourage anybody going to Mexico to try its amazing food. But I also warn them that they look at the food before trying it – check that pork and chicken are cooked through, so that you avoid any bad experience like the ones I had.
Buen probecho!
Claudia Tavani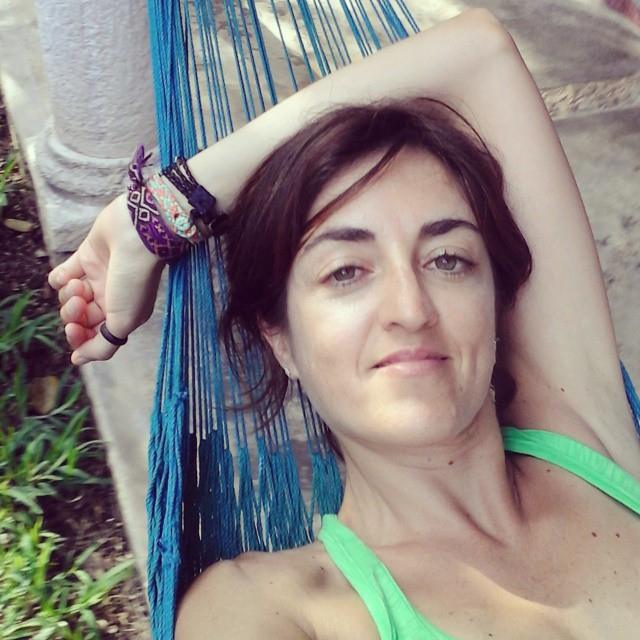 Claudia is from Cagliari (Sardinia) and is obsessed with travelling. A former human rights lawyer and academic, after devoting her life to the protection of cultural identity, in November 2013 Claudia decided to give in to her biggest passion and started travelling around Latin America, and she has hardly stopped since. Blogging came as a natural consequence, for Claudia wanted to let her family and friends be updated with her adventures. You can find more of Claudia on her blog, My Adventures Across the World, Facebook and Twitter.