Eating out in Playa del Carmen can be expensive. Many of Playa's restaurants, especially those on Quinta Avenida (Fifth Avenue) cater to the tourist crowd. While some are fantastic, they cater almost exclusively to tourists, and the prices reflect it.
Since we were in town for a couple of months, we spent some time finding out where the locals go for a taste of the real and affordable Playa del Carmen. This is in no way a complete list of Playa's restaurants, but they are some of our favorites. Be sure to check them out the next time you're in Playa.
Best Breakfast: La Cueva Del Chango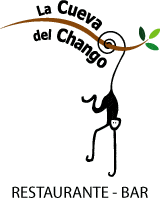 With it's unique garden style patio, and turtle and poi pond under a concrete canopy fitted with glass bottles to let in the sun, La Cueva Del Chango was by far our favorite breakfast place. The decor definitely makes the place stand out, however the food was delicious and a decent price as well. The kids loved walking around and watching the turtles. Their french toast was Charles' favorite, but the kids and I loved our granola concoction and beans on home made whole grain toast.
Calle 38 North between 5th and 10th
Best Pizza:  Pizza Bella Vita
When we first arrived and asked people for suggestions on restaurants this place came up more than once. Seems that it was on everyone's favorite list. After trying it for ourselves it quickly became a regular staple. Only a block from Mamitas Beach, we either stopped here before heading to the beach or on our way back. The pizza melted in your mouth and the calzones were incredibly light and crunchy. The place is run by a young Italian owner and is fairly new. They have some odd topping selections, but after trying most of them out you can't go wrong with any of them.
Calle 28 North between First Street and Mamitas Beach on the way to the sand
Best Takout:  Hogar Pizza
This is an open air local joint that sees a handful of tourists. There are a couple of tables that are perfect for people watching. Hogar delivers, but you need to be able to order and give directions in Spanish, as most of the staff don't speak English. Delivery: +52 984-803-0078. Tuesday, Thursday and Saturday are 2 for 1 pizza night.
Just at the edge of the tourist zone on the corner of Avenue 30 and Calle 24
Best Authentic Mexican:  El Fogon
Incredibly popular, this is a great place to sample authentic Mexican food. Just don't come here for a quiet, romantic dinner. El Fogon is constantly packed with people waiting for tables, and grill at the front of the restaurant steaming and sizzling away. This place is authentic, interesting, and a reasonable value, but it wasn't my cup of tea. I'm a lover of Tex-Mex, and the food here is significantly different from the Mexican food served in most place in the US and Canada. The nightly fixed menu is a decent value, and lets you sample some of El Fogon's more interesting options. Menu is Spanish only, but some of the waiters seem to speak enough English to help you out.
Calle 6th & 30th Ave, about a 6 minute walk from fifth avenue, and across from the Super Mega grocery store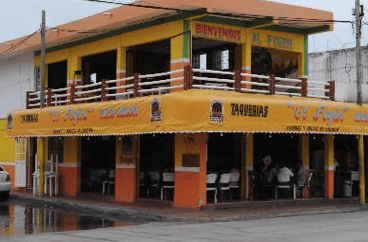 Best Smoothies:  El Nativo
This place offers fresh, delicious smoothies and breakfasts. Their one litre fresh fruit smoothies are made fresh in front of you, and costs less then $3 USD. Portions are huge and healthy. Always busy, especially on a Saturday morning, but worth a wait. Check out the anatomically correct little donkey statue in front. Staff was extremely friendly, and seemed to really enjoy having our little ones in the restaurant. Popular with locals and tourists in the know. Can be noisy. Great value, as prices for a huge breakfast run about $4.
30th Ave and around 22 Street
Best Value:  La Patrona del Playa
Inexpensive, authentic Mexican. Quick, friendly service, and great value. The kids and I fell in love with the chicharron de queso, which is cheese fried on a flat top grill and served with tortillas for dipping.
10th Avenue and Calle 12, across from Coco Bongo
Best Way to Satisfy a Chocolate Craving:  Ah Cacao Chocolate Cafe
We stopped here for a coffee and a brownie. The only downside is that the place is addictive:  Cole kept bugging us to go back to get another every time we walked down Quinta Avenida.
5th Ave and Constituyentes
Best Italian:  La Famiglia
We somehow never managed to eat here, but La Famiglia came highly rated by a more than a few locals, including our condo manager (Hi, Claudia!).
Best Quickie:  Tie! Food Courts (Centro Mall and the Plaza las Americas) and Pizza Pazza
If you're in the mood for a quick bite in air conditioned comfort, the food courts can't be beat. They have North American standards like Subway, with some uniquely Mexican food stalls as well.
Pizza Pazza has locations all over Playa, including Fifth Avenue and the malls. They serve pizza by the (square) slice. They have some funky options, on top of the standards. Micki's favorite was spinach and blue cheese. Keep your eye out, and you can even pick up coupons.
What's your favorite restaurant in Playa? Let us know in the comments below. We'd love to hear from you.