Right before the holidays, I had the opportunity to travel to Manzanillo, Mexico with my sister. We both had a great time learning about the area and sampling everything from amazing Mexican food to driving up a mountain on an ATV. You can read my first post about things to do in Manzanillo here.
On our second day in Manzanillo, we were whisked off to Colima and Comala to check out what both places had to offer.
The city of Colima
Colima, the capital city of Colima State, is a clean, thriving city with an eye on the future. Driving down its paved boulevards gives you a good sense of an economically rich Mexico and the city boasts the best upscale shopping in the state.
Colima is also home to the University of Colima that's equally popular with locals, exchange students and visitors learning Spanish. As a result, the residents of this small Mexican city are some of the most educated in Mexico.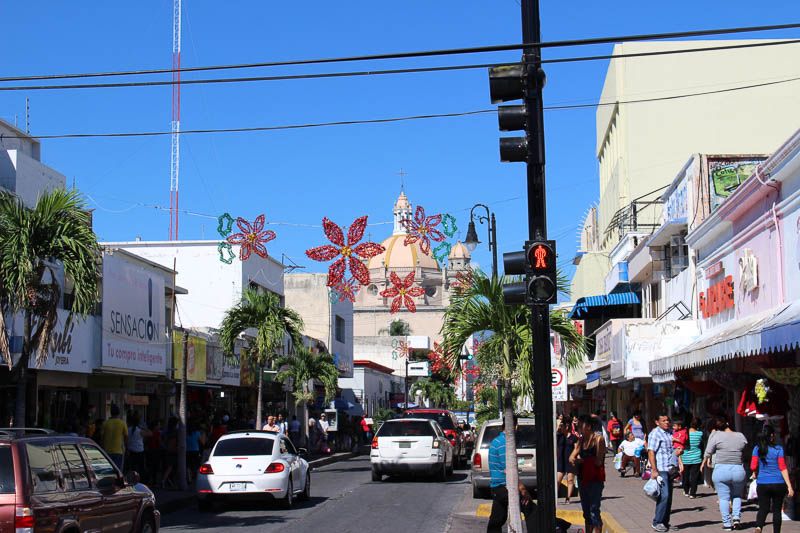 Due to the large abundance of agriculture surrounding the city, and the close proximity to Mexico's largest commercial port in Manzanillo, Colima is thriving. With the future expansion of more highways and train lines running to Manzanillo, Guadalajara and even Mexico City, the city is poised to double its population of 130,000 in the next decade.
Unlike its smaller neighbor, Comala, Colima City isn't known as much for its historical district as it is for shopping and good standard of living. In fact, Colima City even ranks as one of the best small cities to live in Latin America.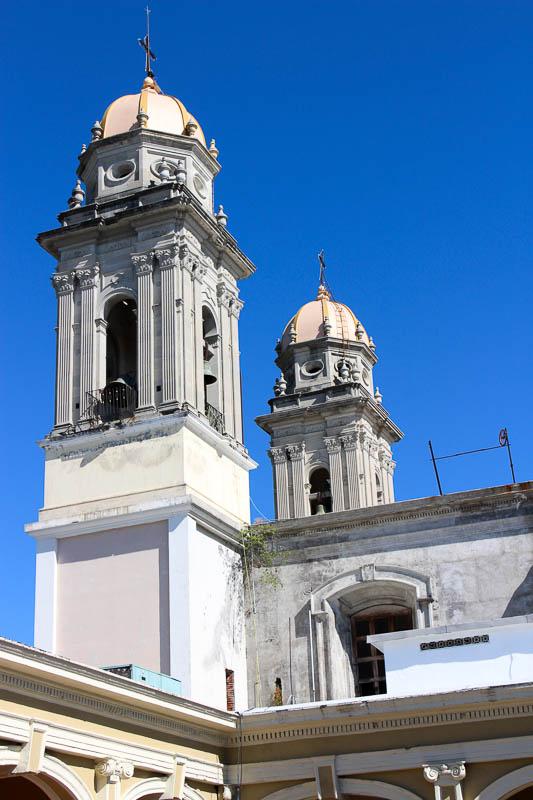 If you crave a little old world charm in a modern city, there's nearly always something happening in the old city square of Jardín Libertad (Liberty Garden), and though the adjacent Colima cathedral, the Basilica Menor, has been rebuilt many times since its 1894 construction, its neoclassical design is still beautiful to see.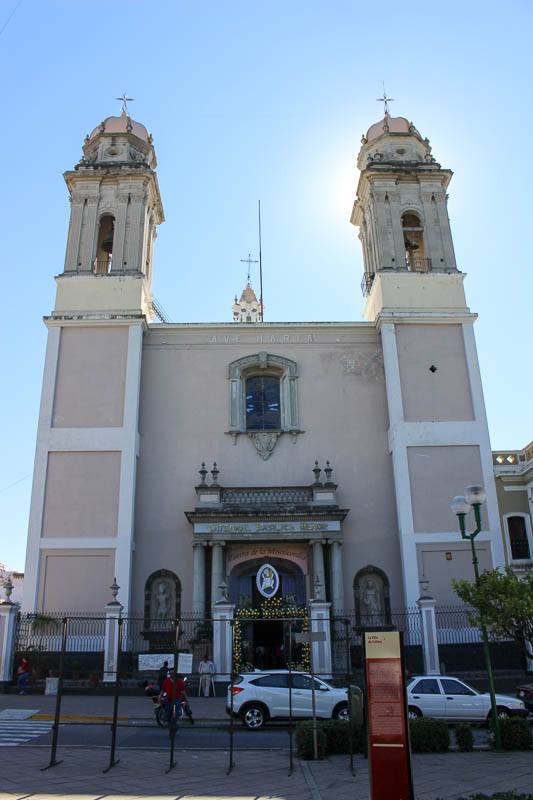 Next to the Colima cathedral is the former state government palace. The two story building is currently undergoing renovations, however the inner courtyard, with its stone arches, is a good example of French Neoclassical design and the main interior stairwell includes huge floor to ceiling murals by Coliman artist, Jorge Chávez Carrillo, representing Mexican independence.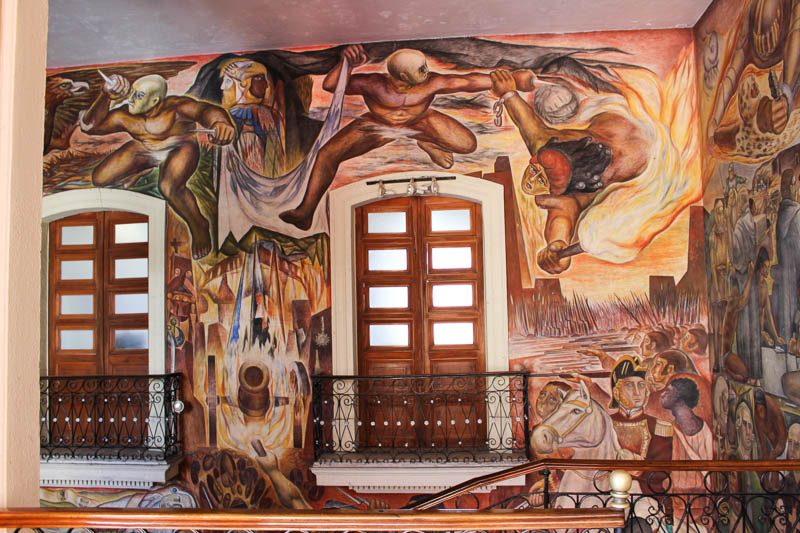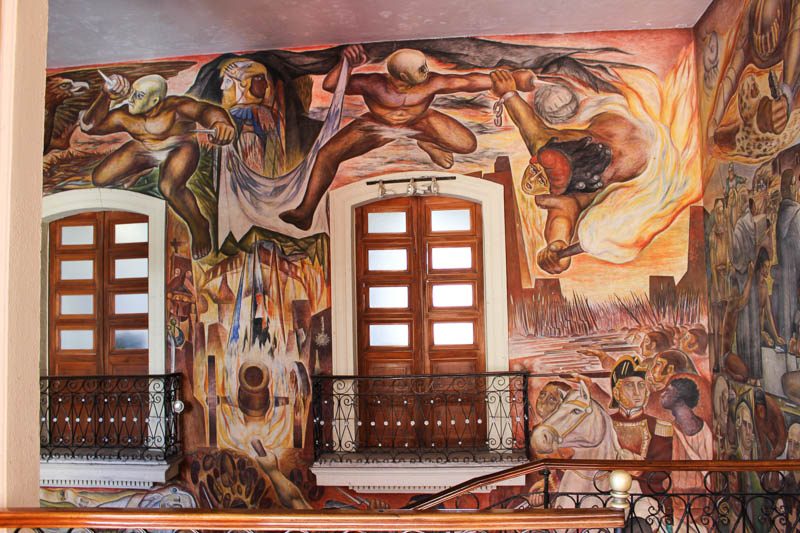 The city's oldest and most-renowned hotel, the Hotel Ceballos, just off Jardin Libertad, is equally beautiful with its arching columns and colonial charm. Walking under its arches. you can grab an ice cream while watching the world go by. or take in some of the best shopping in the city only a block away.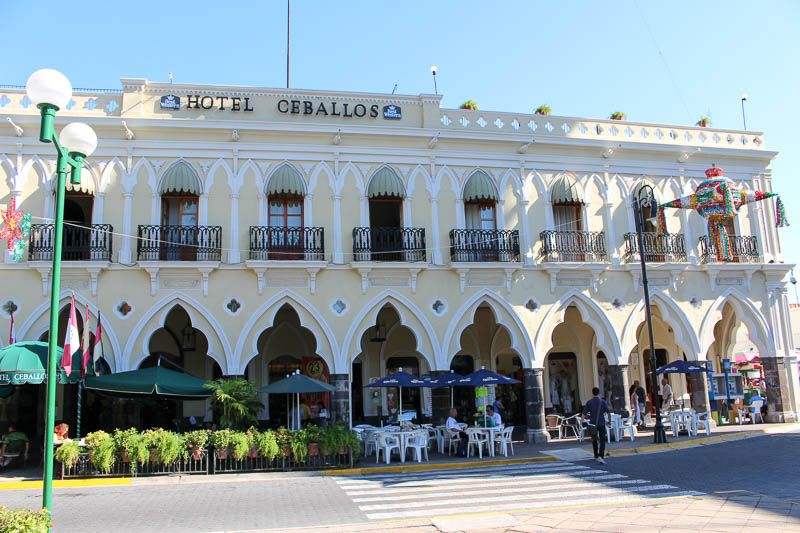 Across from Hotel Ceballos is the Museo Regional de Historia, the regional museum of Colima. It features a self- guided tour that tells you everything you'd want to know about Colima and its people.
The nicest part about our time in Colima was the fact that the streets weren't teeming with tourists, so walking around gave you a good sense of the local people going about their regular lives without pandering to tourism.
For a good view of what a clean, thriving, smaller, non-touristy Mexican city looks like, I can't think of a better example than Colima.
Love Mexico? There's a great list of places to visit in Mexico here.
The town of Comala
Only a few kilometers away from Colima, but a million miles in terms of vibe, Comala is a great example of old world Mexico.
With its whitewashed buildings and river rock streets, driving into Comala is like stepping back in time a few hundred years. Every building in town is painted white and small, and one-way streets crisscross the entire town.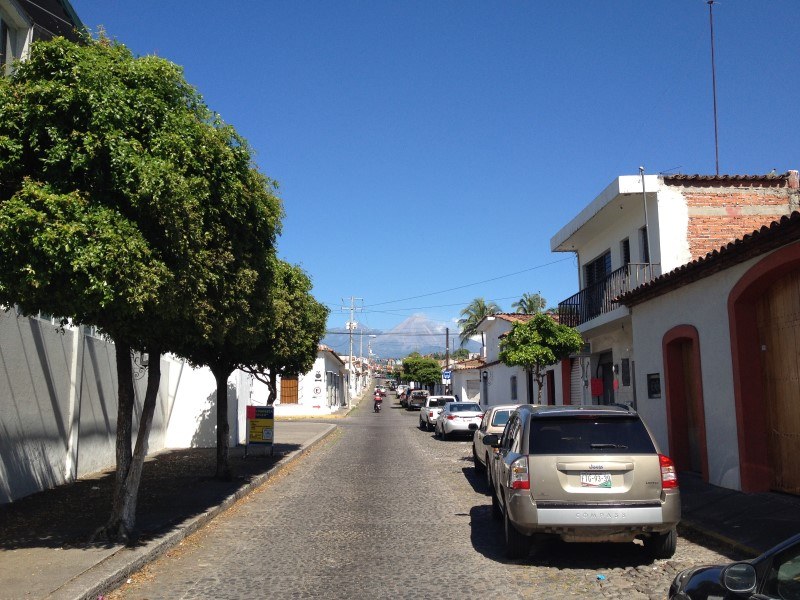 It's definitely an interesting place to check out, with colorful doors offsetting the whiteness of its walls and red tiles covering each roof. Because of this, the central plaza seems like a bounty of color and it's easy see how people fall in love with this small town.
The ever-popular Don Comalon restaurant, right next to the main plaza of Benito Juarez is popular with locals and tourists alike and it's easy to see why. They offer a great selection of appetizers, called botanas, that include empanadas, taquitos, ceviche tostados and chili relenos as well as a few others that come free with your ice cold cervezas and margaritas. Trust me, you'll walk away both full and extremely satisfied and was one of the highlights of the tour.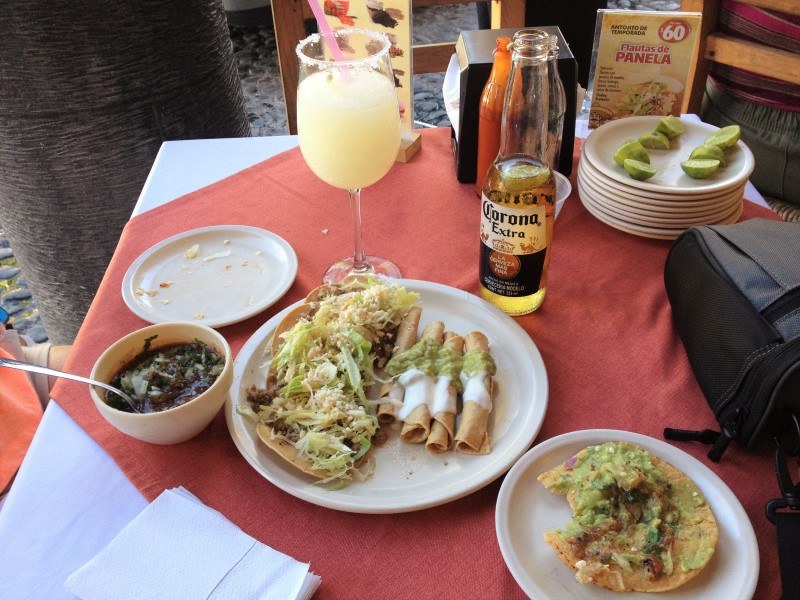 Most tours to Colima and Comala include a stop at Don Comalon, so if you're driving yourself it might be a good idea to go earlier or later to avoid the small crowds.
From Don Comalon, you can check out the main square and cathedral before taking a short stroll around town. If you have a few spare minutes, definitely check out the local panaderia (bakery) and pick up some fresh local bread or buns to take on the road with you.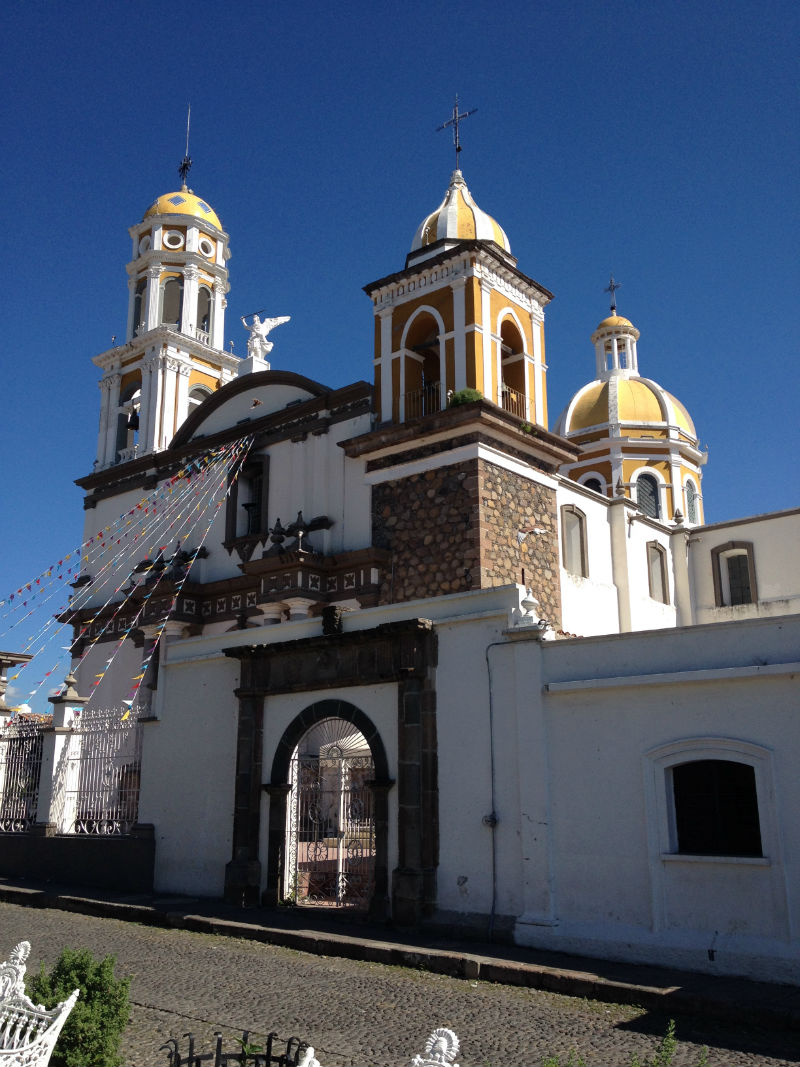 You can also sample some of the locally produced ponche a few doors down from the main bakery. Similar in some ways to tequila but with less alcohol content, it comes in a variety of flavors (14 at last count) and is unique to Comala. Some flavors are better than others though so make sure you try some before filling your bags with it.
Colima Volcano
If you love volcanoes, both Colima and Comala have great views of the Colima Volcanic Complex in the distance. In truth, there are actually three volcanoes that exist in here. There's Nevado de Colima on the north, Colima Volcano (Volcan de Colima) on the south, and the eroded and extinct El Cantaro that sits between them.
Most visitors will only see the younger, cone shaped Colima Volcano from Colima and Comala, however both it and Nevado de Colima can be seen from a distance.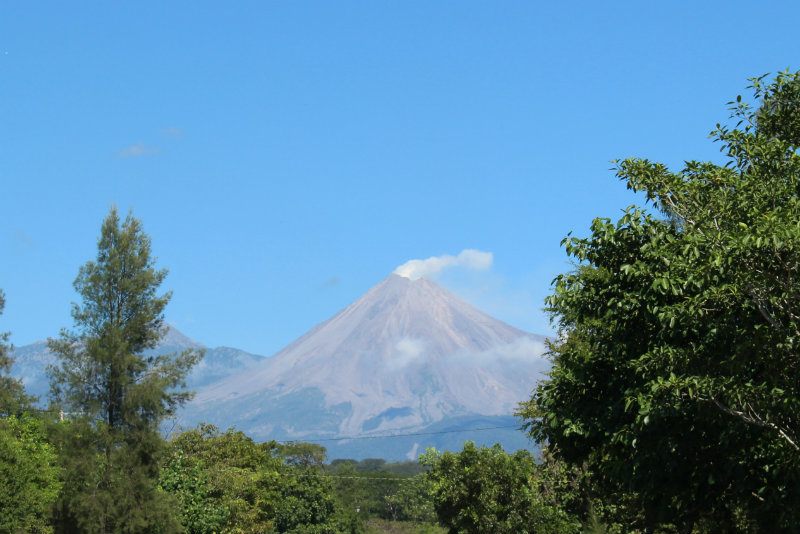 To make matters a little more exciting, the Colima Volcano is once again active. There have been numerous eruptions over the past few decades, and on most days plumes of smoke can be seen rising in the distance. In fact, this volcano is currently the most active in Mexico and one of the most active in all of Central America.
Just a little past Colima on the way to the volcano, you can drive over the Zone Magica where gravity seems to be defied, and both cars and water appear to flow uphill. Due to the claimed magnetic properties of underground lava, things will roll forward even when it appears they're going uphill. Is it a hoax? Is it unexplainable science? Check it out for yourself on a tour of Colima and Comala.
Alejandro Rangel Hidalgo University Museum at Nogueras Hacienda
Just outside of Comala is the Nogueras Hacienda, the former 17th century home of local Mexican famed artist Alejandro Rangel Hidalgo. Hidalgo was best known for his popular UNICEF cards based on his paintings back in the 50s and 60s, as well as the furniture he created. Some of the more popular UNICEF series' he created were Christmas through the Ages and Angels of this World.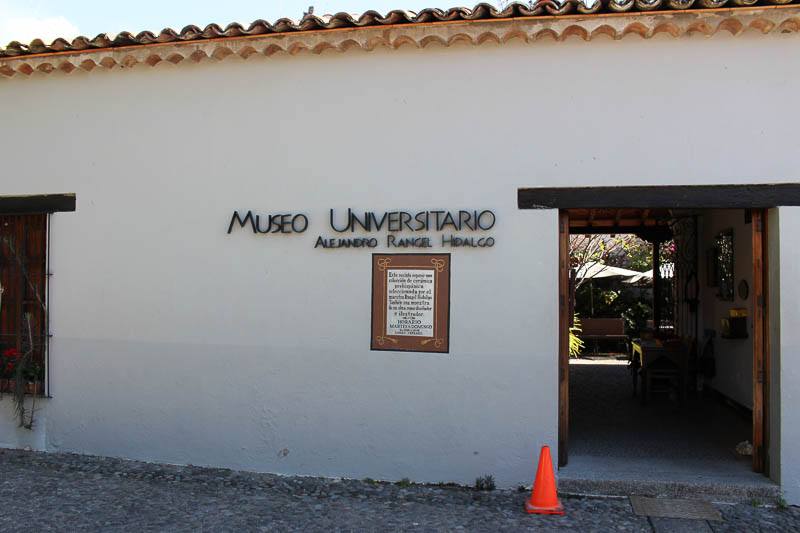 Walking through the now converted museum that was donated to the University of Colima upon his death, you can't help but be amazed at the painstaking process by which Hidalgo created the majority of his paintings. Instead of the traditional painting stroke, Hidalgo was famous for laboriously dabbing each area of the canvas. It's probably why his paintings resemble modern computer drawings more than traditional paintings of his time.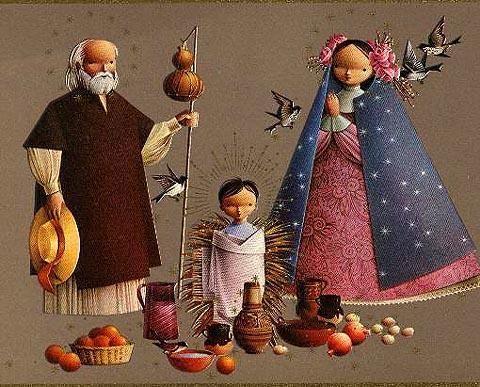 Aside from being a world famous painter and furniture crafter, Rangel Hidalgo was also a curator of local pre Columbian artifacts. Some of the local pottery he collected goes back as far as 500-600 BCE. His paintings, furniture and pre-Columbian artifacts can be seen at Nogueras Hacienda for a small fee. Unfortunately, cameras aren't allowed in the building.
How to get there
From Manzanillo: Colima is just over an hour from Manzanillo proper and Comala is just a few kilometers past Colima. It makes a great day trip from Manzanillo and the highway to Manzanillo is fast and new. If you don't want to rent a car and check them out yourselves, there are several tour companies in Manzanillo that do day trips to both places. Be advised that a portion of the highway charges a toll, however it's reasonable considering the quality of the road. We stayed at the Las Hadas by Brisas resort in nearby Manzanillo.
From Guadalajara: Colima is just under three hours from Guadalajara by car down a gorgeous four lane highway. Be advised, the highway has toll charges for all vehicles, so if you're arriving via your own vehicle, you'll need to pay, however the fees are reasonable.
Special thanks to Alfonso Olivares Rojas of Tlaloc Tours for a great day of touring and for sharing your vast knowledge of the area and people. You made it a great day!
Want to learn more?
Mexico's official tourism website, VisitMexico, has some helpful information on visiting Manzanillo and art and culture in Colima, specifically. You can find VisitMexico on Facebook, Twitter, Instagram and Pinterest.