As you walk into Mexico's newest Mayan Riviera ecopark, Xenses, you'll know right away that this isn't your average theme park. With giant granite balls floating in water and rubber ducks bouncing in the waves, you'll almost think you're heading into a children's discovery center.
After checking it out for ourselves, we can definitely say it's not just for kids, however there are a lot of things for children to discover here. I can also guarantee that by the end of the day you'll be questioning your perceptions as the park challenges all of your senses.
Tip! We found the cheapest ticket prices for Xenses on the Xenses website, where you can find tickets for about 10% off gate admission.
You see, as part of the Xcaret family of eco-parks, the designers of the Xenses Xcaret park wanted something a little more out there than what their other parks, namely Xcaret (check out our Xcaret review), Xplor Fuego and Xel-Ha offer.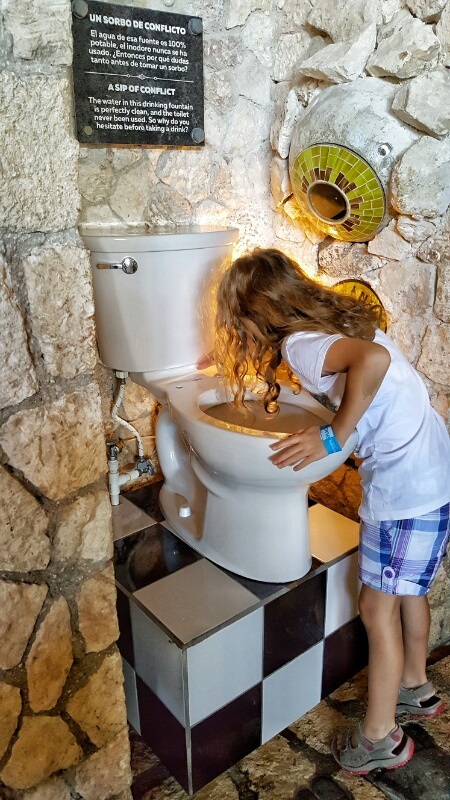 Sure, there's a zip line and water slide at Xenses, but that's about all Xenses and the other parks have in common. You see, Xenses isn't just about filling your adrenaline needs, it's about opening up your body and mind to everything around you.
They say that by the time you're done at Xenses you'll be a Xensei or a master of your senses. I'm not sure about that, but if you're curious to know more, read on for our thoughts and a full Xenses review of Xenses park in Playa del Carmen, Mexico.
Where is Xenses
Tucked just across the driveway from Xcaret, the Xenses park is around 10 minutes south of Playa Del Carmen in Mexico's Riviera Maya and about 50 minutes south of Cancun. Compared to the older, more mature parks of the Xcaret family, Xenses still hasn't hit its stride yet, however that's a good thing if you don't like big crowds.
Looking for some fun things to do closer to Cancun? Check out our mega list of the best things to do in Cancun for all ages, our things to do in Cancun with kids, and our things to do in Cancun on a budget.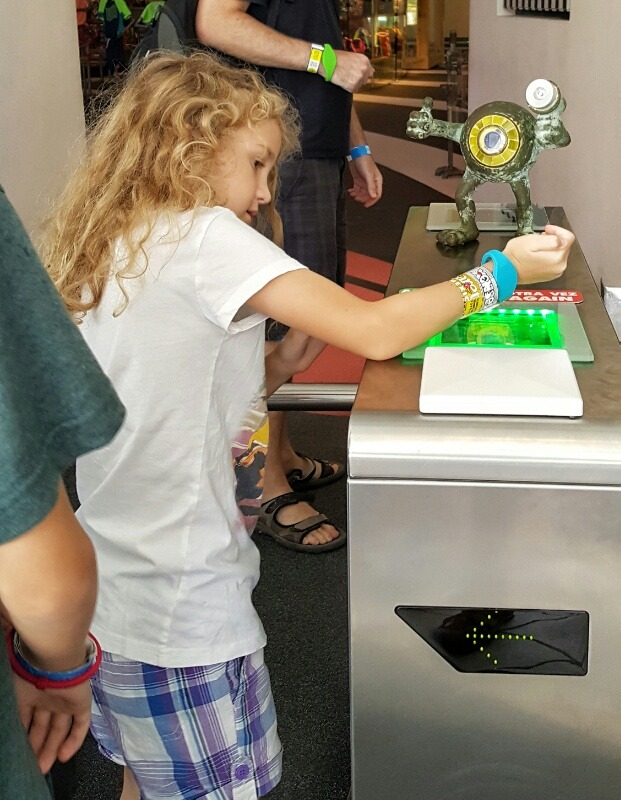 Our Playa Del Carmen taxi driver didn't even know where it was exactly. Luckily, we'd spent the day at Xcaret the day before (read our latest review of Xcaret here), and saw a bunch of Xenses signs as we pulled into Xcaret, so we just told our driver to go towards Xcaret and follow the signs to Xenses. That said, the park is so new that it's to be expected, and I'm sure it'll be a popular place for those looking for alternatives to the more adventure aimed themed parks in the area.
A half day excursion
Another notable difference between Xenses and most of the other parks is the other parks are all day long events. In the case of Xcaret, it's a very, very long day when you factor in the late show espectacular. Xenses, on the other hand, can easily be done in four or five hours, so it still gives you lots of time to hit the beaches in Playa Del Carmen or even check out a cenote or two. It's also priced less than the other parks in the Xcaret family so it's also a little easier on the wallet.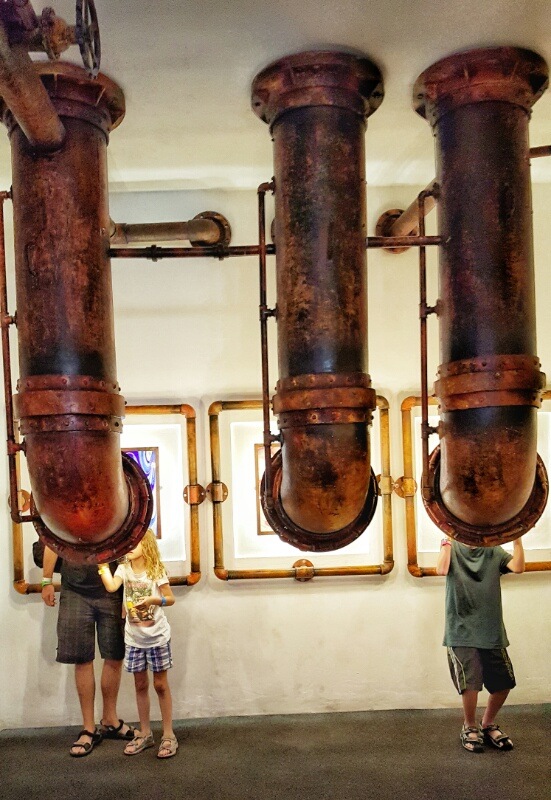 Exploring your senses at Xenses
As you can probably guess, the whole inspiration for Xenses is to explore all the senses, with a strong emphasis on touch, sight, sounds and smell. The taste aspect comes into play when you check out their lunch and snack area and stop for food, but I'll get back to that in a bit.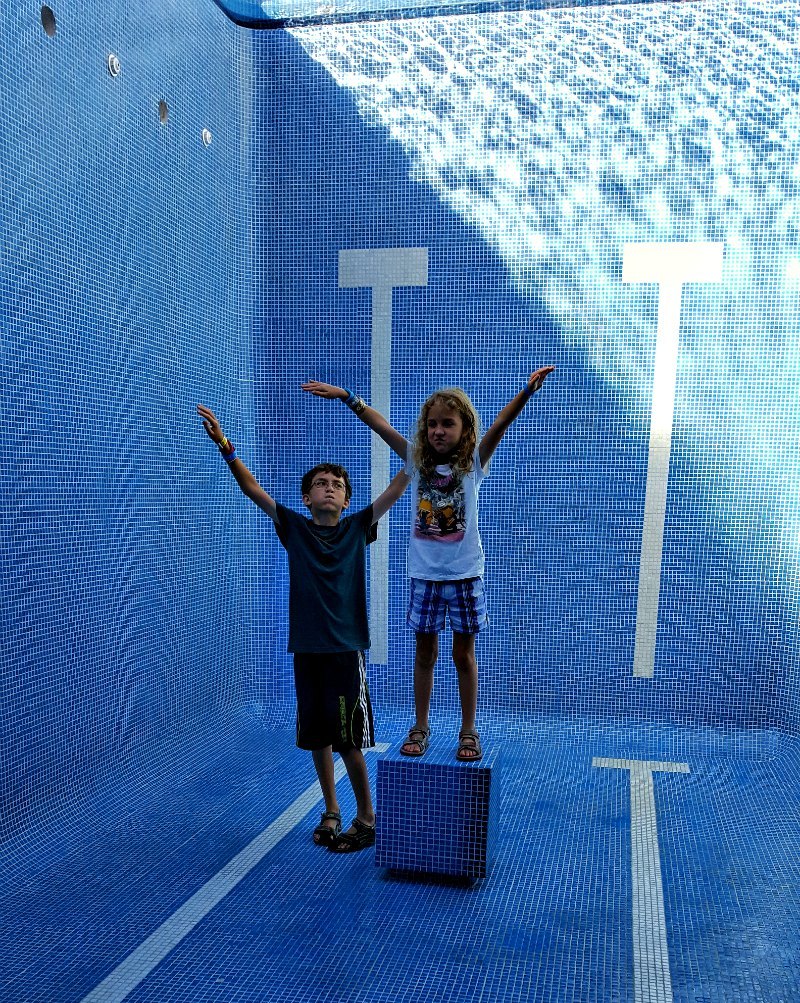 As you walk into Xenses, you'll see the main building is circular in design with exhibits, the exits to the other areas, and even the lockers in a confusing spiral of directions. They call this area the Pinwheel and you'll understand the term as soon as you see it for yourself.
Each section blends into the next and it's very easy to get turned around. If you get lost, don't worry, they want and expect you to get turned around here. Luckily, there are plenty of helpful guides in every area of the park whose sole job is to help point you in the right direction.
Lockers are included
Another similarity to the other parks in the area is that chances are very high that you're going to get wet while checking out Xenses. It's possible you can enjoy some of what the park offers without donning a bathing suit, however if you really want to get your money's worth, a bathing suit (and, ideally, water shoes) are a good idea.
Tip! Don't forget your water proof camera or water proof cell phone bag if you want to capture some memories of your day here. If you don't want to take a camera, opting for their photo package might be a good idea but I'll talk about that towards the end of this post.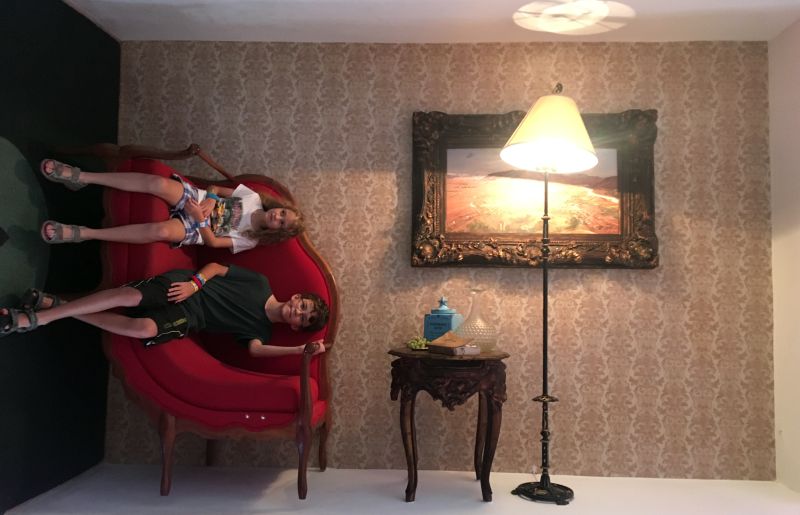 When you first get your ticket, you'll be issued a few things for your time there. One is a locker key, another is a wristband, and the final is a little waterproof fob that goes on your wrist. The locker room in Xenses is accessible from the main hall in the Pinwheel.
Note: The locker areas are communal and the male and female change room/washrooms are to the left and right of the locker rooms. I only say this since we saw a little more skin in the shared locker area than we expected to that morning, so please don't change in the shared locker rooms.
The Main Hall – The Pinwheel
As I already mentioned, when you first enter Xenses, you'll find yourself in the main hall called the Pinwheel. While you're still dry, now's not a bad time to check out all the crazy exhibits here. There are a dozen or so rooms for you to wander around, through or over. You'll find everything from standing in a dry swimming pool while water flows overhead to upside down rooms to rooms so filled with lights and color you're not sure where the walls and floors end.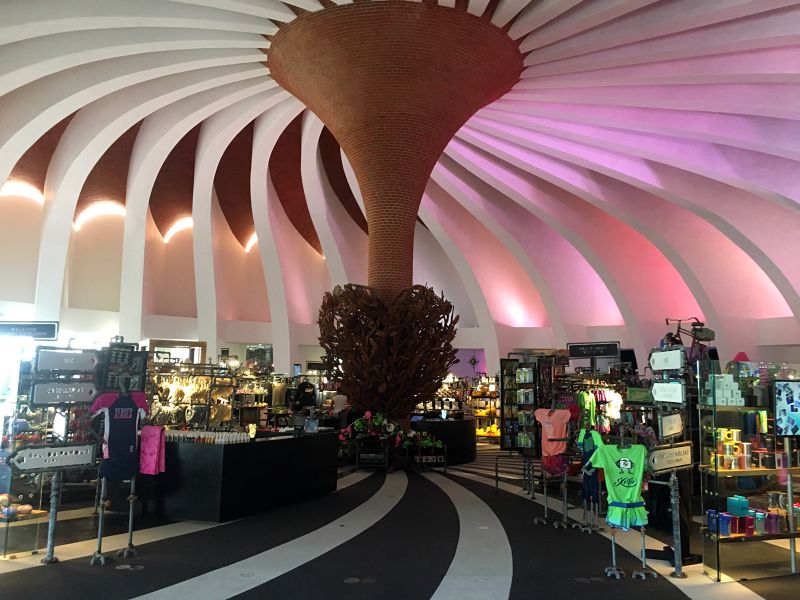 I don't want to spoil all the surprises but rest assured your perceptions will be tested and you'll be delighted by a few of the halls. You might find others a little underwhelming without pretty specific camera placement for you to get the full effect and this leads me to our next section.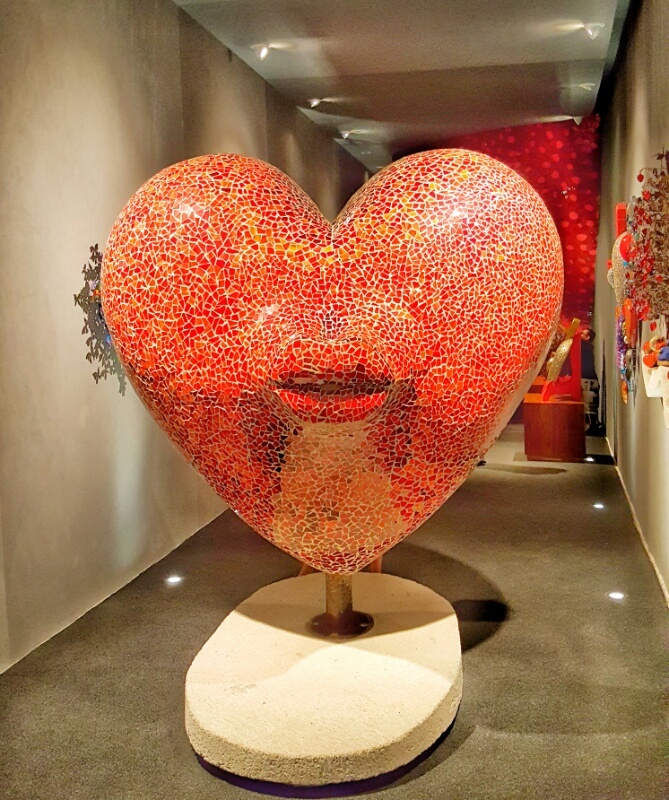 Cameras at Xenses
You're fully allowed and encouraged to bring your own waterproof camera to Xenses (we brought our GoPro for the water activities) and the gift shop even sells see-through waterproof cases for your cellphones so you can keep them with you throughout your stay, however a lot of the exhibits require pretty specific camera placement to the get the full effect of the room.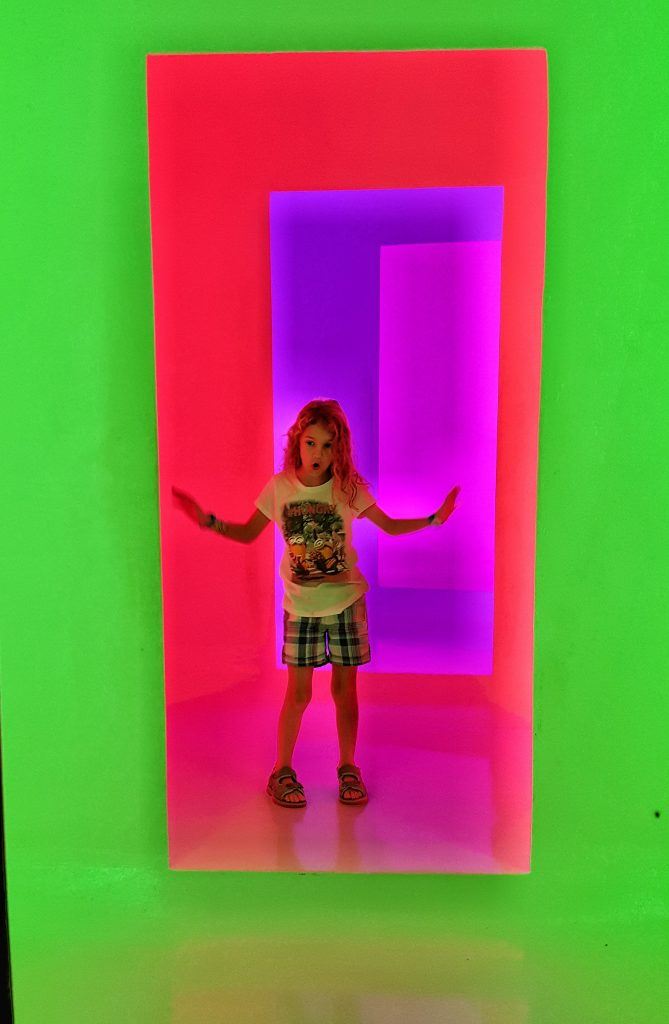 Fortunately, the designers at Xenses understood this and there are dozens (if not hundreds) of cameras found throughout Xenses. This is where the wristband fob I mentioned comes in. Just place your unique fob over the specially marked sign and look at the camera wherever it may be hiding. You have about three seconds before the camera flashes to get your pose on.
All your pictures from the day get saved to their network and the nice part about this is you can check out your pictures anytime at one of the hundreds of huge TV's adorning the park. We used this system the whole day as well as took our own pictures as we went.
The nice thing is you don't need to purchase the pictures if you don't want to but the kids loved setting off the camera in each zone and I think our daughter Jordan had a few hundred herself by the end of the day. Each person gets their own wrist fob however all the pictures of the group are available as a bundle deal if you want to purchase them at the end. We never priced out all the packages however I think you can get a USB stick with all your combined memories of the day for under the $100 mark.
Important tip! You can save about half off the photopass if you buy your photopass online on the Xenses website. When we looked, you could add on the photopass for $58 USD when you buy your park tickets. Even better, one photopass includes all photos of a group up to 10 people who are registered at the same purchase.
The lockers and bathroom
After you check out all the rooms off the Pinwheel in the main hall, it's time to head to the lockers to throw on your swimming suit. True to the spirit of Xenses, even the trip to the lockers was a shock to the system. To get to them you have to walk through a dizzying spinning crossway that even I, with a decent sense of balance, had a hard time getting through without almost falling over. Micki, who's prone to car sickness, just looked at it, shouted "Hell No!", closed her eyes and walked through it while holding the railing.
Once inside the communal locker room, we found an amusing collection of central sinks with curved mirrors and odd contraptions from a toilet bowl water fountain to mock toilets. The locker room itself is a playful area, with fake peek-a-boo slits in the stalls to giant half-bottomed statues that also work as seats.
The kids really loved this area, and there are also private shower stalls in each male and female wing as well as family change rooms. You can come back to this area at any point during your stay at Xenses.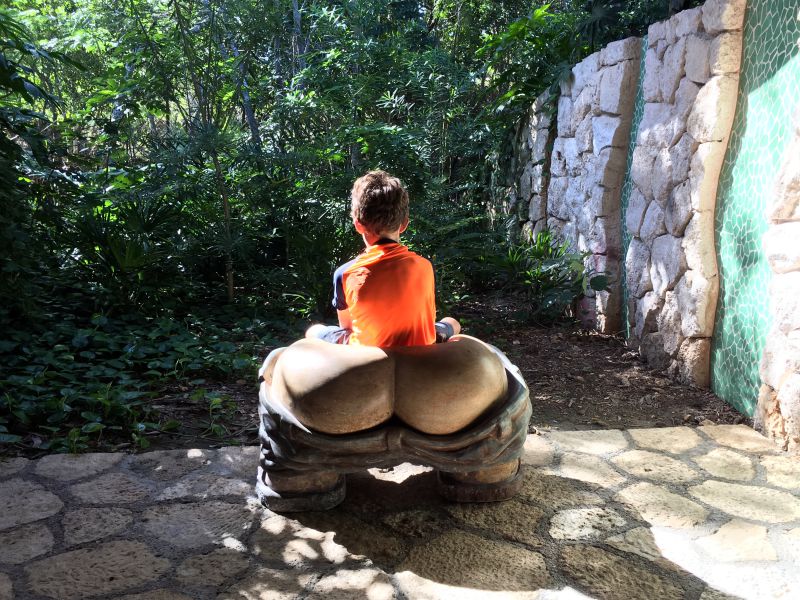 Xensatorium
The first real attraction at Xenses is the Xensatorium. In the ads they're very secretive about what exactly it is, however I'll give you a hint. Imagine walking through a very, very long tunnel without a speck of light, while your other senses get turned up to about a thousand. If you ever wanted to experience the four corners of the world with just your sense of touch, hearing and smell then you'll definitely love this area.
IMPORTANT: If you're afraid of the dark, or claustrophobic, think hard and long before you head into here. Seeing that Jordan is only eight, I stayed with her and there were more than a few times when I had to convince her to keep going. Cole on the other hand, at 11, blazed through it and loved it so much he wanted to go again.

If you run into trouble, there are also infra red cameras placed throughout the Xensatorium and if you ever feel the need for help, you can just need to raise your hand and staff will be there in moments. Jordan and I had a moment of indecision and staff appeared before we even had the chance to raise our hand.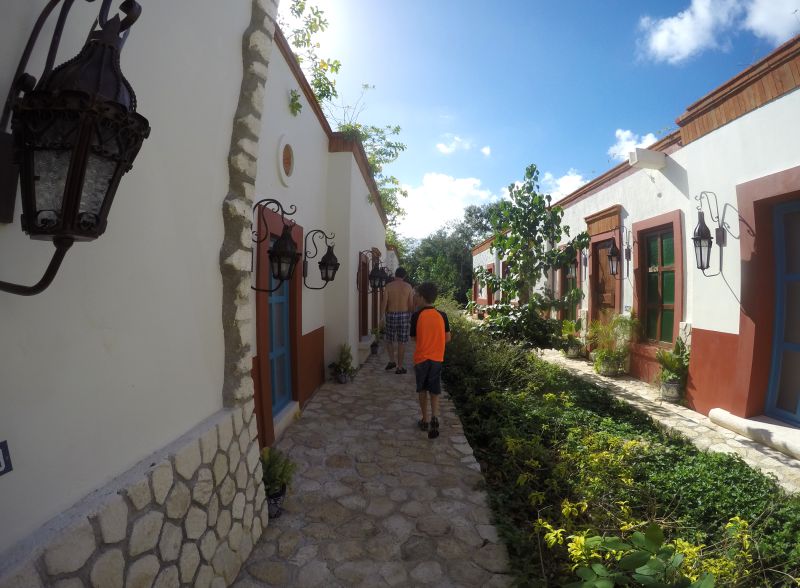 I will say that it was a unique experience and the walk through the beautiful lighted cenote cave system, the Eden, on the way out should make even those afraid of the dark willing to brave it just for that part. It's a fairly long twisting route through a semi open cave with plenty of spots to take a picture, regroup with your fiends and check out the parrots.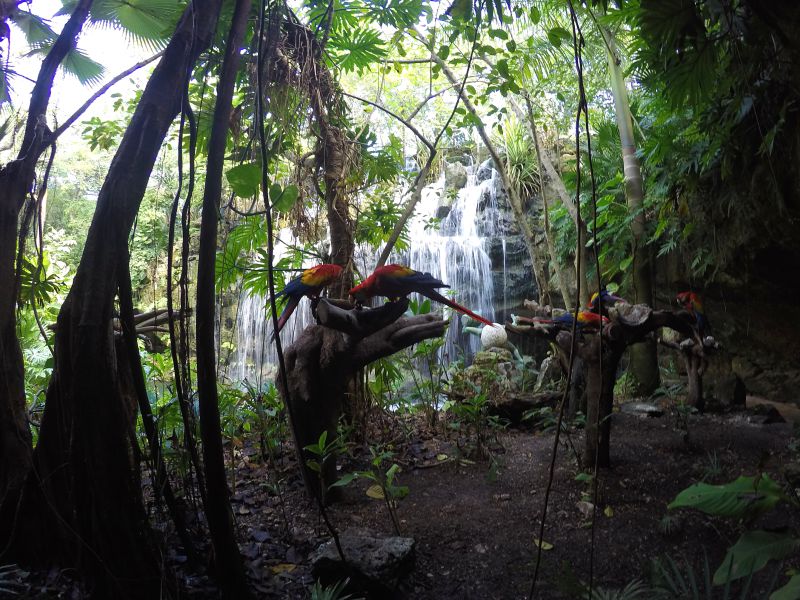 To get the full effect of the Xensatorium, they recommend that you take off your water shoes/sandals to be able to really feel your way through it all. Cole, Jordan and I took ours off however, Micki chose to keep them on. We both say that our way was better, so feel free to do whichever you feel comfortable with. There is a bit of a walk to get through it all, however the floors were easy on the feet.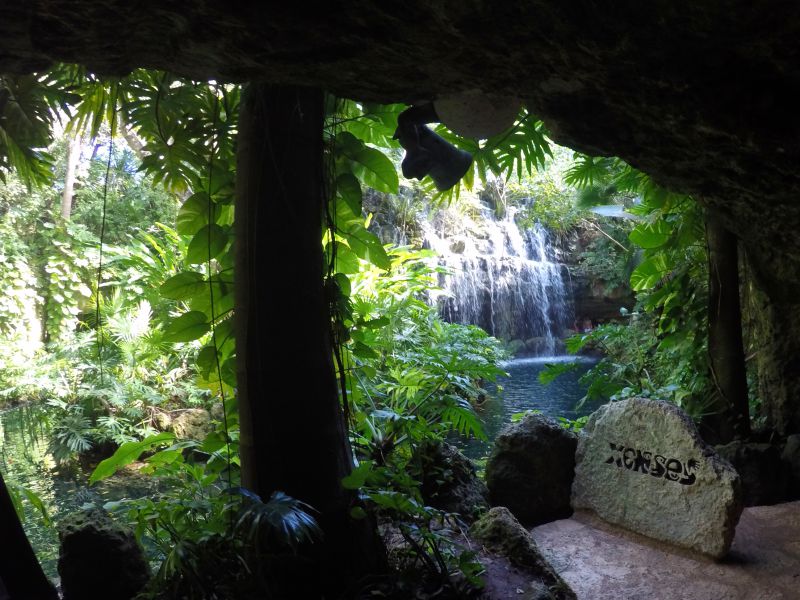 Tip! Remember to grab your shoes from the two way lockers that are next to the washrooms on your way out from the Xensatorium. (We forgot to grab ours and I had to run back through to grab them again.)
Once you're through the Xensatorium, it's a bit of a walk back to the Pinwheel so make sure you grab a few glasses of lemonade in the Xitric Gardens. It seems that at Xenses, lemonade comes directly from the tree and it's tasty and free so enjoy!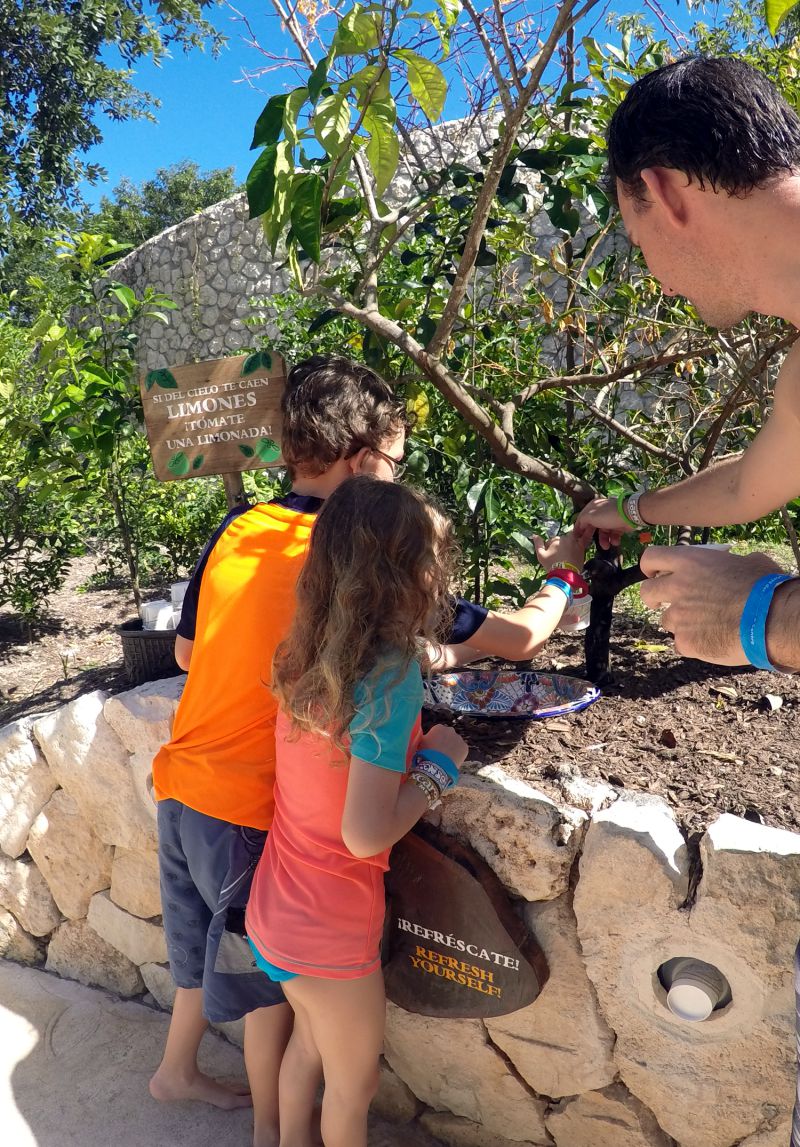 Crooked Town
As the old rhyme goes, there once was a crooked man and he walked a crooked mile. Well, the beautifully recreated old Mexican town of Townville in Xenses must have been designed for him. After figuring out how to get to the town (I'll give you a hint, look for the beating heart of Xenses back in the Pinwheel), and walking through a waterfall, you enter the crooked town of Xenses.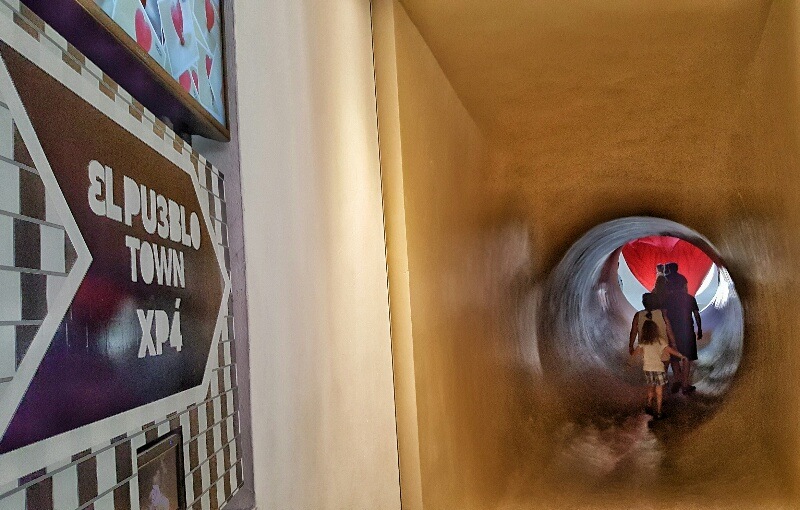 This amazing piece of architecture will skew your sense of up and down. Is the little stream actually flowing upward? Are the houses slanted or straight? Am I walking uphill or downhill? Why are the stairs so awkward to climb? You'll ask these and a dozen more questions as you make your way through the picturesque town.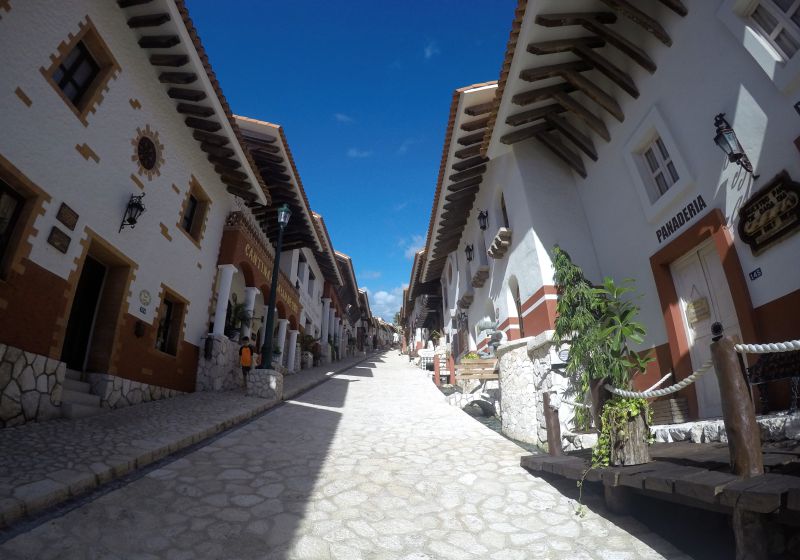 Along the way you'll read amusing stories, and get a chance to walk into some of these peculiar buildings. Make sure you take some pictures, because if seeing is believing, you won't believe what you're seeing!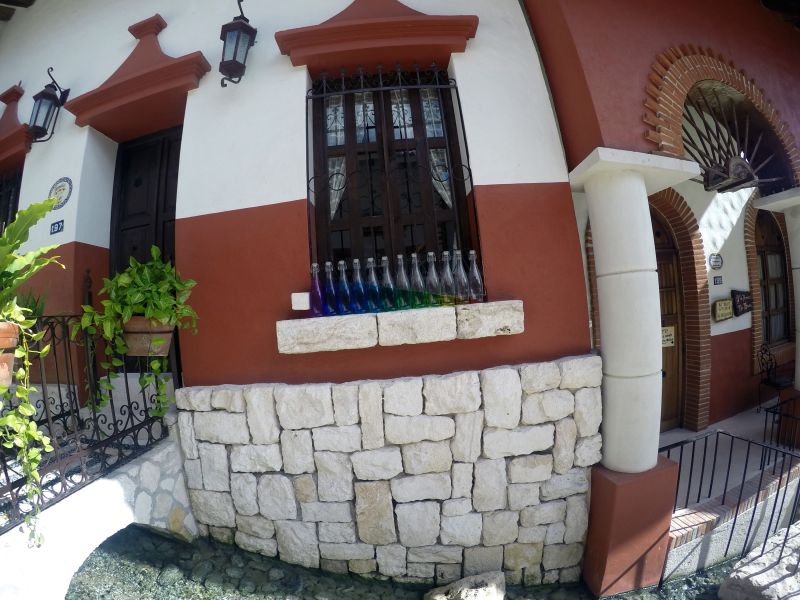 The kids especially enjoyed walking through the crooked town and took a picture (or three) at every opportunity.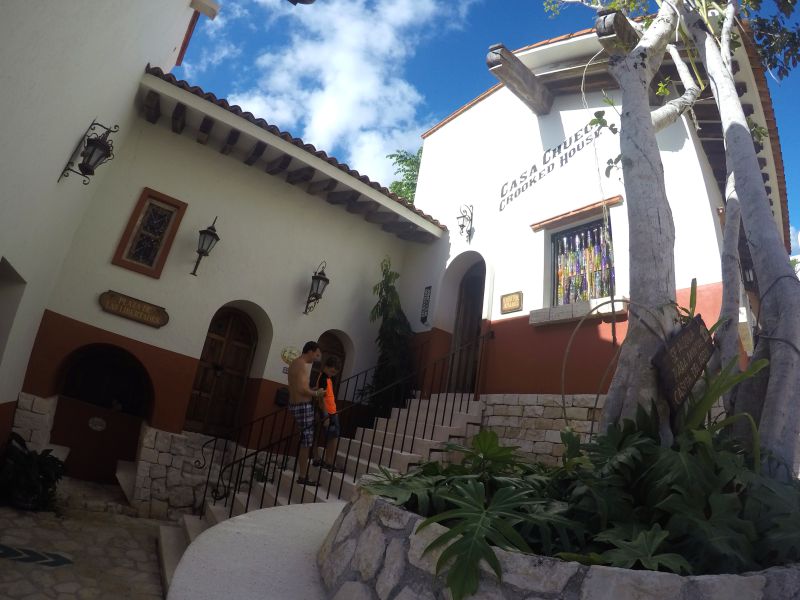 Hammocks
After you get through the crooked mile and cross behind the old church, you'll come across a huge sand-filled area with dozens of hammocks strewn about everywhere. If you're like us, at this point you'll be a little hot. The thought of laying down in the blazing sun won't sound too appealing, but, as you'll soon find out, they make a great stop after exploring the Xenses Riviera Maya underground adventure zone.
The Adventure Zone
I called it this simply because Xenses doesn't really have a name for it. Essentially, it's a group of activities you do in a certain order. The pathway starts in the hammock area just past the crooked town and also ends here. Most of the adventure zone takes place in a labyrinth of a cave/cenote system except for a few parts. The Adventure Zone is also the most lively area of the park and you'll soon find out why.
The Slip Waterslide
Remember when I said a swimming suit was fairly crucial at Xenses? Well, as you climb to the top of a small hill you'll realize there's only one way down, via the Slip. The slip is a nice water slide that starts off little slowly and speeds up as you go along. Did I mention the latter stages are in the dark? Well, they are, and as you exit the slide into the light you're not going to know whether you're up or down. Of course my son Cole wanted to do it again and again. 😉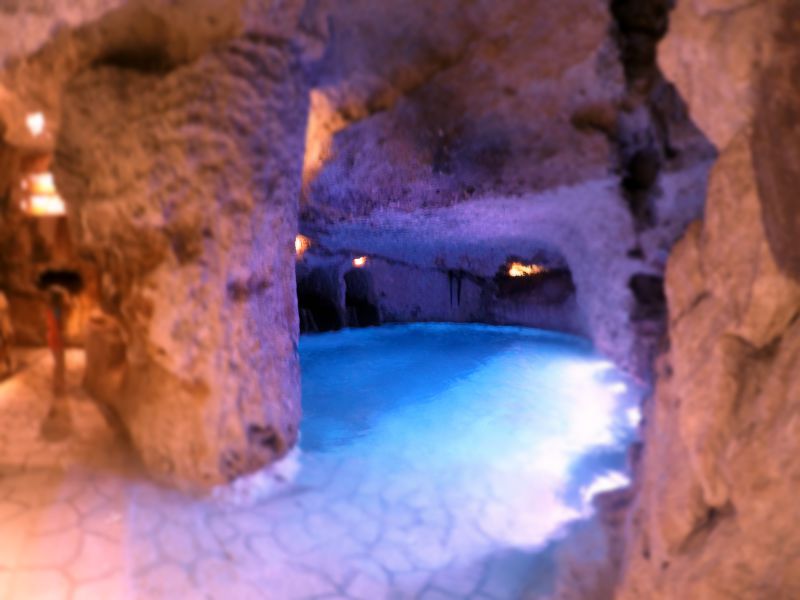 Bird Flight
Think face forward zip line and you'll understand what the Bird Flight is all about. In it, they strap you into a harness and you glide down a limestone cavern ending back in the original cave you started in.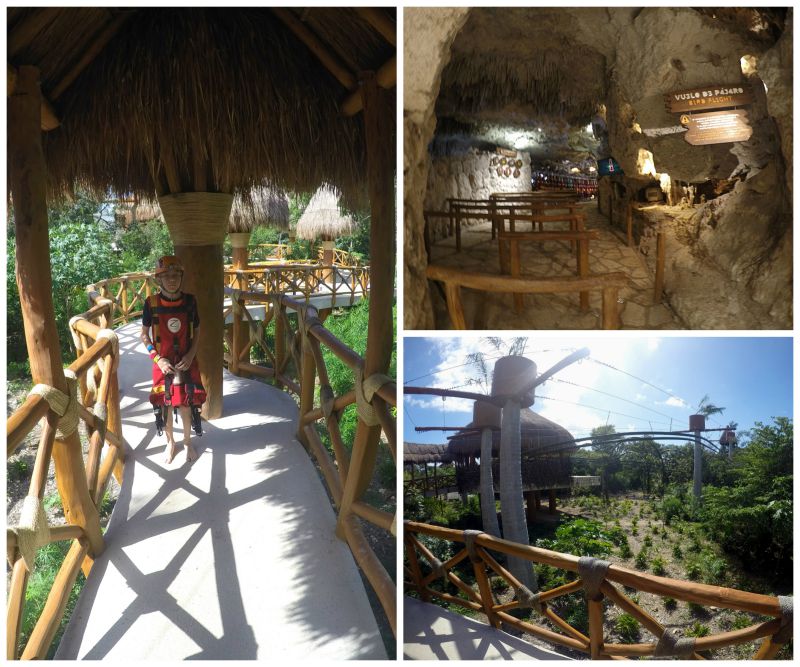 It's a great feeling as you soar like a bird over trees and around corners however watch out for the end since it can be a little abrupt and it gave me a good wedgie. A staff member will fit you into your harness and help get you out so it's a fairly quick, easy and safe process as well.
Riverlaxing
Now this was one was truly enjoyable for all our family. In it you choose one of three channels and lay back in a foot and a half of warm, salty water as you float on your back through blue bliss. Along the way you'll pass through a variety of cave systems, but the temperature is just perfect as the slow current weaves around the bends.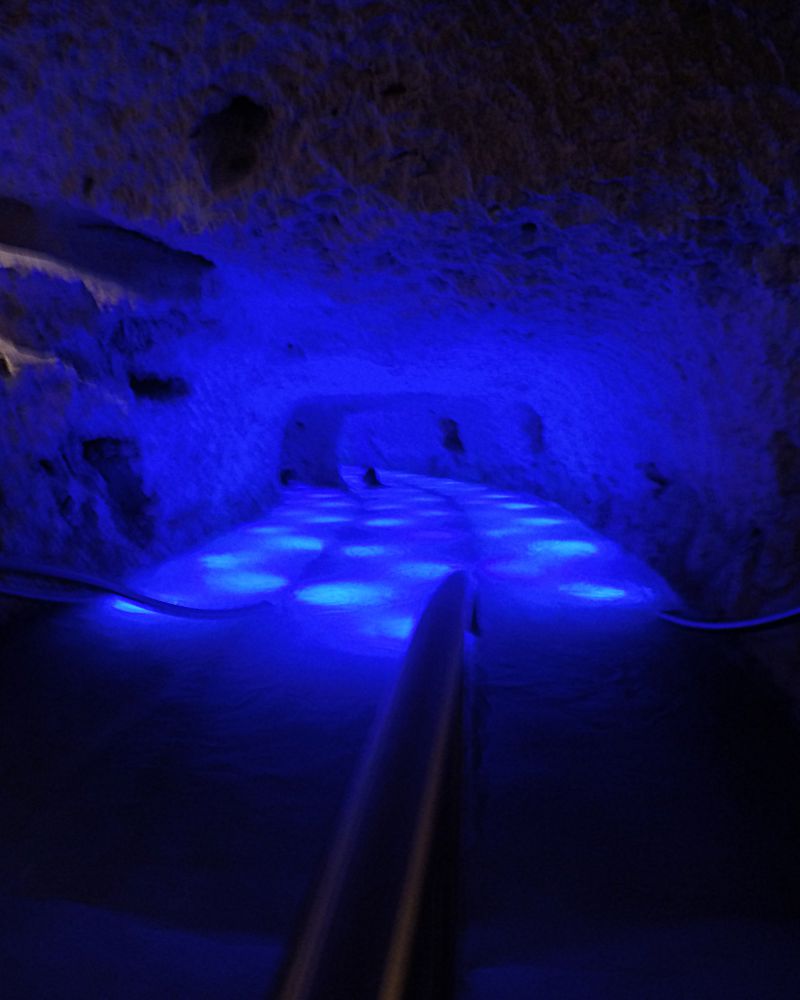 Tip! Make sure you leave a bit of space between you and the people before you, since not all people float at the same speed and you don't want to have to put on the brakes while you're floating so they can stay ahead of you.
Sludgerie
As relaxing as Riverlaxing was, the next activity, gliding through the Sludgerie was a stark contrast. Like Riverlaxing, you're supposed to lay back in the cool mud and let your body soak in the natural moisturizer. The reality is that most people slip and slide their way through this one as fast as they can.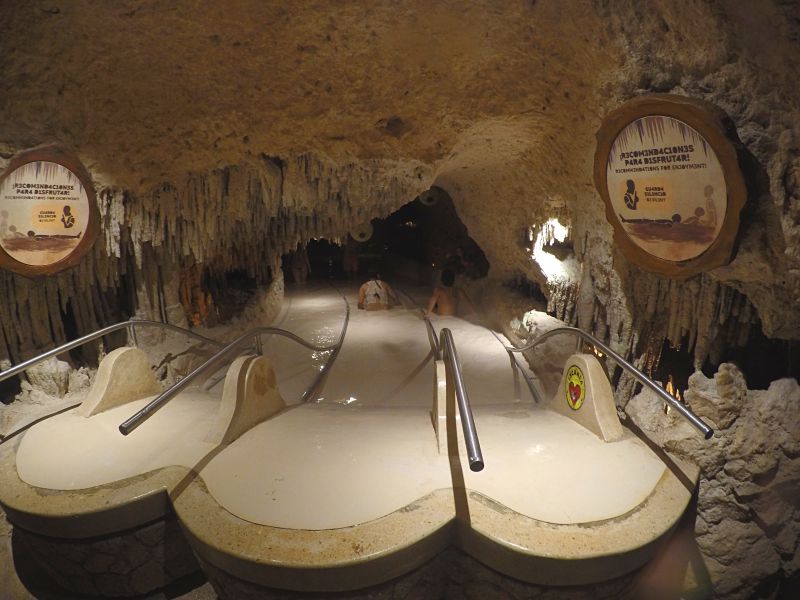 The temperature is a little bit of a shock after the lovely Riverlaxing activity and though I suppose this fits in with Xenses shock to the senses ideology, it would be nice if they heated the mud a little more. Luckily for me, Jordan wanted to skip it, so I got to skip it with her.
The Showers
As you exit the Sludgerie, there are many buckets hanging down from the cave roof. To rinse off all the mud, all you have to do is brave the water that comes out of them. My son Cole and I had a little fun pulling the buckets down on each other.
The Sauna
Feeling a little chilled after your cool shower?
Not a problem, because as you follow the pathway Xenses leads you through a well heated cave. Don't worry, just as you start to feel a little overheated, you'll start cooling off again. There is only a tiny alcove to show where the cave sauna ends, so if you're still chilled, walk slowly through this part and you'll be golden.
Fast Forward
A great thing about the Adventure Zone at Xenses is that you can easily skip any activity. This is perfect for those with small children or people who don't feel all that comfortable with a particular activity. Jordan opted out of a few of the activities and it didn't really slow the process down or force us to reroute everyone.
There is a waiting area off to the side of the major activities where you can wait for others to catch up. The vast majority of the way is paved and easy walking except for the slide and zipline. Even those have smooth floors, however they have a bit of an incline in places so walking to them requires a little extra work.
The Hammocks (Part 2)
As you exit Xenses Adventure Zone you'll find yourself in the Hammocks area again. Now is a great time to unwind and warm up. Just be careful because that hot Mexican sun can roast you before you know it.
Marbles
As you exit the Hammocks and re-enter the Crooked Town you'll pass through the marble area. In it there are dozens of giant marbles making there way around a cavernous room along pathways and machinery. It's a loud room, however it was fascinating watching the round balls make their way around the whole room.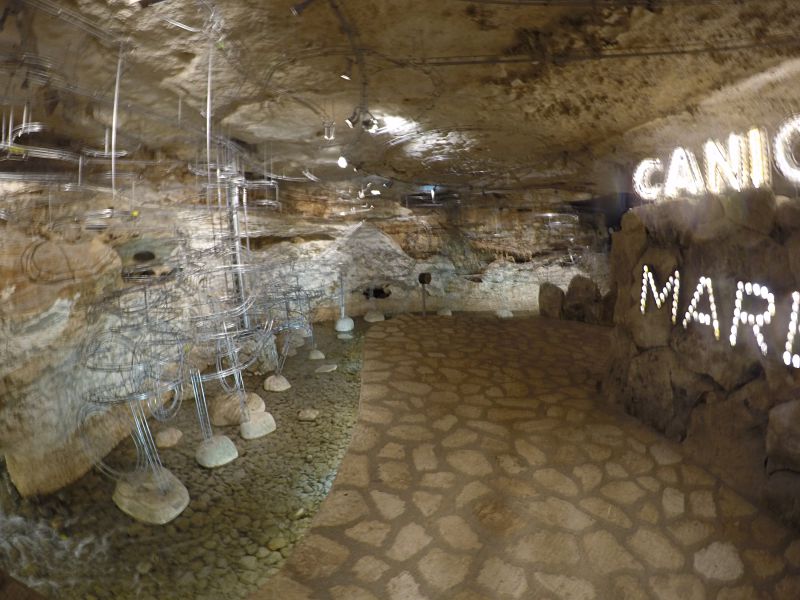 The Xnack
Located just off the Pinwheel, the Xnack housed a decent collection of snacks, from sandwiches to chips, and it also included a huge selection of healthy gluten free and vegetarian foods and even some bulk food options. The kids were impressed that you could fill your own beer glass from their fountain and that they had a warm nacho cheese dispenser as well.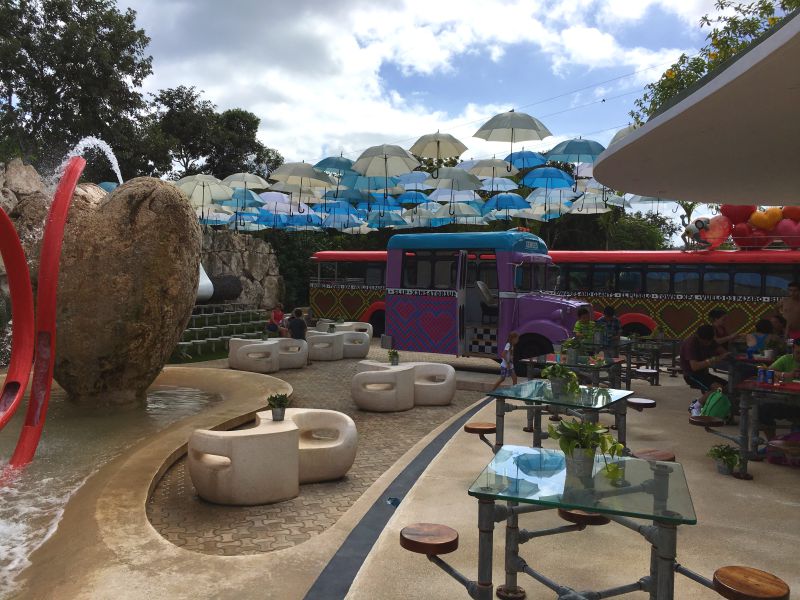 Outside, there's a small barbecue area where you can purchase hamburgers and hot dogs as well as drinks and candy. There are also several areas to eat outside, including on a giant typewriter or under a canopy of floating umbrellas. For those that want a little air conditioning, there's a retro-fitted air conditioned bus complete with seats and tables.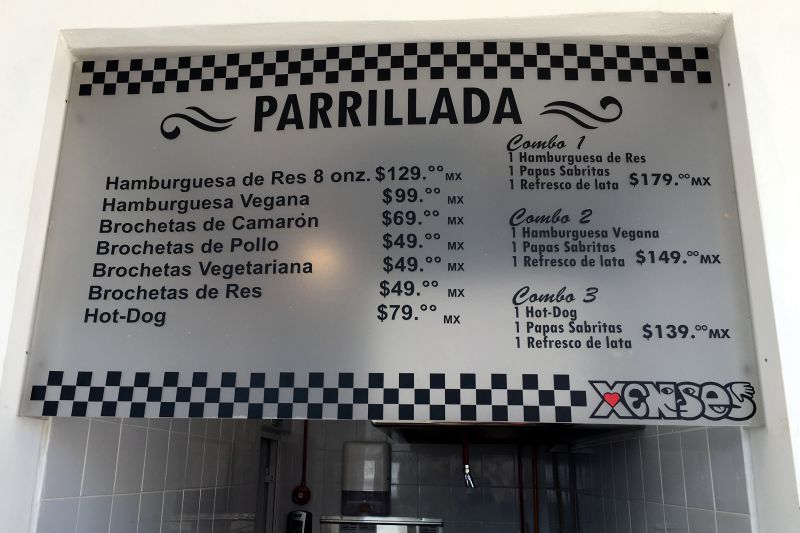 The Giftery
When you first enter the Pinwheel, you'll notice a large gift shop in the center. The Giftery is stocked with everything from tshirts to water bottles.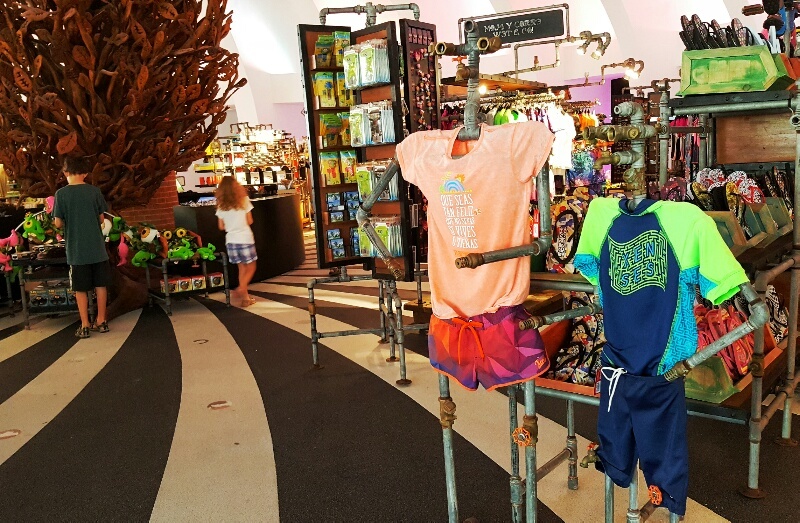 What makes the Giftery stand out from all the other souvenir shops is all the puzzles and oddities it stocks. Remember at the beginning when I mentioned Xenses could be mistaken for a discovery center? Nowhere is this more evident than in the Giftery. Our kids love science things and they spent more time in the Giftery checking out the cool things than in some of the activity areas. Luckily, we were still traveling for another few months otherwise I know our suitcases would have grown another few inches.
Final Thoughts and Review of Xenses
Through and through, we all enjoyed our half day spent at Xenses. It was so different from Xcaret and the other nearby parks that it really didn't feel like them at all. It's like the designers of the park had a slew of fun projects they just couldn't make work at the other Xcaret family of parks, but wanted to see come to fruition. The result? Xenses. A place that definitely challenges all the senses.
Seeing that we had just spent the previous day at Xcaret, we didn't feel like Xenses was a letdown in comparison. We've been to Xcaret a few times now and the kids always love it, however Xenses is so unique that when asked which park they'd like to return to next time we're in Cancun or Playa del Carmen, they both say Xenses just because it's so unique. Cole even says the Xensatorium was his favorite activity so that came as a surprise as well.
There's no doubt that Xenses has a different take on an adventure park, however no one ever said they all have to be a certain way. Xenses is different, in a good way, and considering how much cheaper it is than its main competitors, it should definitely be on peoples radar, especially those looking for something different or those with only a limited time in the area.
Quick Information about Xenses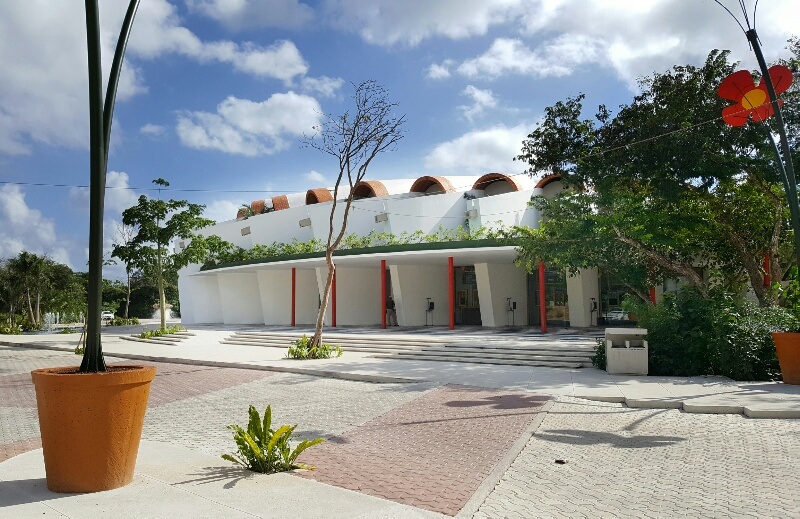 Location
10 minutes south of Playa del Carmen, or 50 minutes south of Cancun in Mexico.
How to get to Xenses
You can take anything from a taxi (easiest) to a collectivo (hardest) to get to Xenses. You can also buy a tour directly from Xenses that includes everything from transportation to your entrance fee. Xenses Cancun access is especially easy when you arrange transportation with the company directly.
See Xenses Cancun transportation prices Xenses here.
Taxi: The easiest way to get to Xenses is to take a taxi from Playa del Carmen. It costs around 150 pesos ($10 dollars) for a taxi anywhere in town right to the front gate of Xenses and 180 pesos to get back.
Collectivo: You can also take a collectivo ($2) from the collectivo stand on 2nd calle and you can be asked to be dropped off at the gate. Just note that there is a very long walk from the highway to the park itself. This post on seeing wild sea turtles in nearby Akumal has a good section about taking collectivos from Playa del Carmen.
Bus: Those coming in from Cancun or Tulum to Xenses can take an ADO bus to the station in Playa del Carmen and then grab a taxi from outside the terminal. Since Xenses is a smaller park than its siblings, getting a taxi from Xenses back to your hotel can take a few minutes. Just purchase your taxi fare at the admission office and they'll arrange for one to come get you.
Car: If you have a car, there's lots of free parking and the signs from Playa del Carmen make the place hard to miss. Just follow the first signs that point to Xcaret and follow the smaller signs to Xenses once you get off the highway.
Ferry: Xenses Cozumel access is by ferry, and then by one of the methods above. Since Cozumel is an island off the coast near Playa del Carmen, just take the ferry from Cozumel to Playa del Carmen, and bet a taxi, collectivo, bus or car.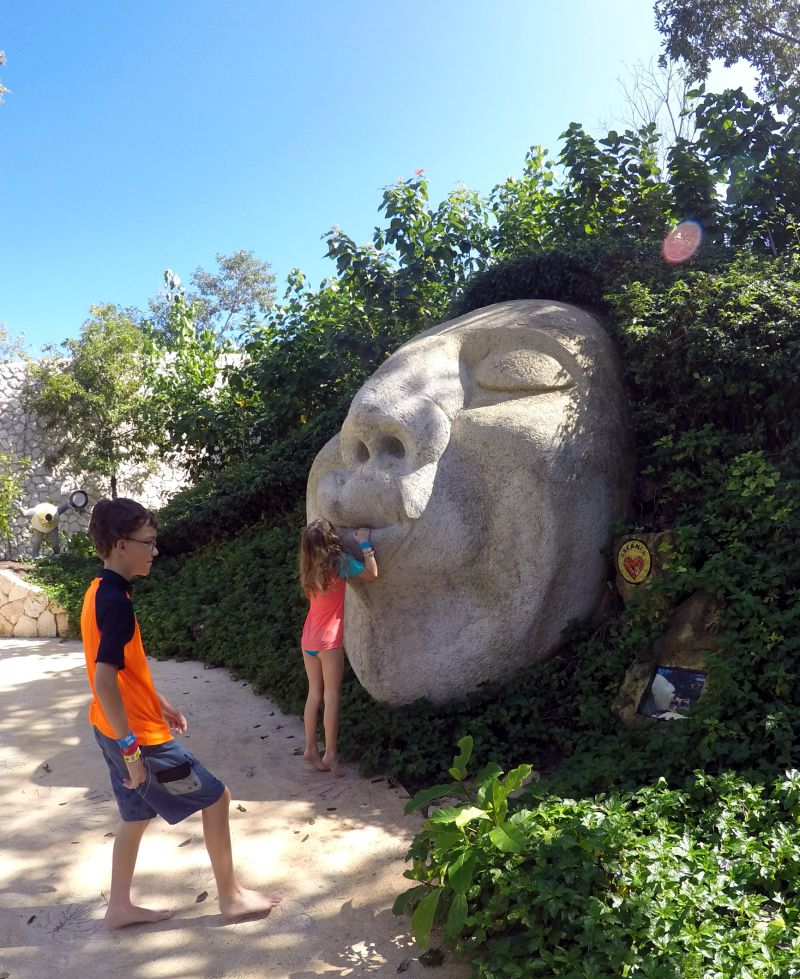 Time to do Xenses
It takes around four hours to do Xenses Riviera Maya if you don't go back and redo any activities. The whole park is set up with long walking paths and it helps to think of your day there as a series of activities you do in the order they're presented in. It's not easy to jump around doing different activities and we never even bothered trying.
Xenses Hours
Xenses Mexico is open from 8 to 7 Monday to Saturday, however they recommend entering the park between 8:30 to 10 or 1 to 2, since Xenses is considered a half day event and you'll need that time to do all the activities.
Who's it for
Xenses is great for everyone. Our family of 4 (kids 8 and 11) enjoyed themselves tremendously and even younger kids would enjoy what Xenses offers. Some areas like the Xensatorium might be frightening for those afraid of the dark, however parents can opt to go with the kids if it helps. The staff suggested I follow along behind my daughter, however she got too scared so I went before her and held her hand the entire way.
In the Adventure Zone, you can opt out of any activity and there are walkways to go from zone to zone if you choose to skip them for whatever reason. The stafff at Xenses suggest the place is for kids aged five and up and continually ask if you have a heart condition, epilepsy, claustrophobia and so forth since some of the activities can be a bit strenuous and lots of them take place in the underground cave system at Xenses.
Special Notes
There is a ton of walking at Xenses and though the vast majority of the park has smooth walkways, there are inclines at different points that some may find tiring. There are also numerous times where you're required to go barefoot so those with sensitive feet might find it a bit of a challenge at times however if you wear water shoes you should be fine.
On-site amenities
There are numerous washrooms on site including free lockers, showers and change areas. They also have family change rooms. There is also a restaurant/snack bar called Xnack located in the main building as well as a souvenir market in the center where you can purchase everything from water shoes and shirts to waterproof cellphone cases.
Prices and where to buy Xenses tickets
Tip! When we checked, buying online on the Xsenses website saved about 10%.
We couldn't find an online Xenses coupon code.
See Xenses online discounts here.
Right now, the regular at door price is $59 for adults while kids 0 to 5 are free. Children 5 to 11 are half price at $29.50.
Purchase your tickets online before you go directly from Xenses Xcaret via this link. Buying online on the Xenses website should save you around 10%.
If you're interested in going to more than one park, the Xenses Mexico website also has some great deals when you combine other parks like Xcaret, Chichen Itza, Xenotes or Xoximilco with your Xenses ticket. Check out the combo deals on their website here.

Is there anything you'd like us to add to our Xenses review? Did you find something cool at Xenses you'd like to share, or do you have Xenses reviews to tell us about? Let us know!