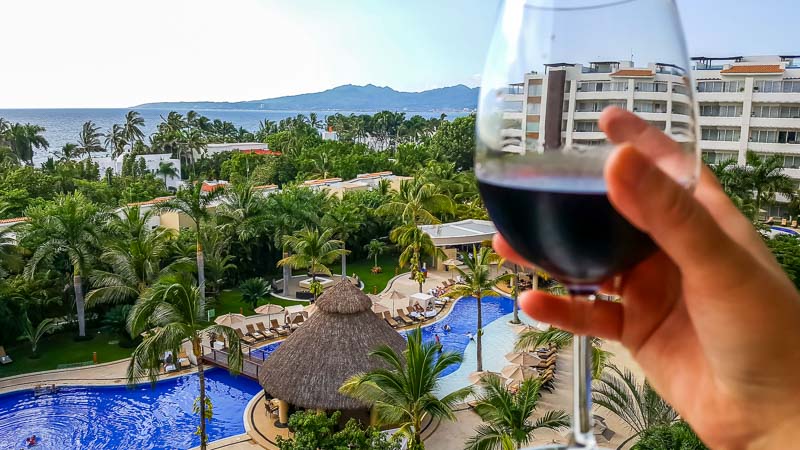 I feel like I'm leaving old friends.
I've slept at the Marival Residences Luxury Resort for only four nights, but it feels like a second home. Maybe it was the friendly smiles, the relaxed vibe, my enormous suite, the pools, or even the long, expansive swath of sand and sea. Maybe it was everything.
Tip! Want to check prices and availability? You can book on the Marival Residences website, where they often have exclusive deals, or check reviews on TripAdvisor.
Sigh… When can I come back?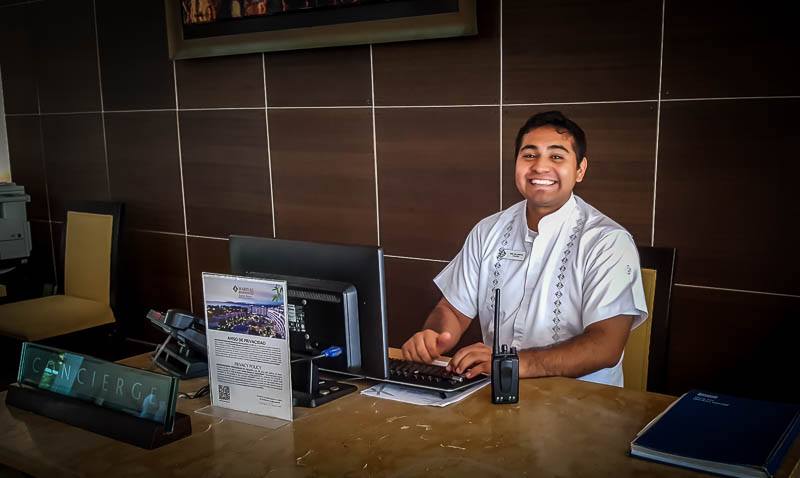 But let's go back to the beginning, when I first arrived from Canada, weary from my flight …
"Welcome!" I stepped out of the taxi and smiled at the cheerful bellboys. From the instant I arrived there was one constant: gracious, attentive, friendly, service. It's the difference between an ordinary stay and feeling like you've come home.
About the resort
Marival Residences Luxury Resort is a four star diamond all-inclusive luxury resort, with spacious one to four bedroom residences, unlimited gourmet dining, free tours, golf, and a VP beach club.
It's located is in the heart of Mexico's Riviera Nayarit. Riviera Nayarit is a 200-mile stretch along Mexico's Pacific coast, packed with lovely beach towns, colonial history, and what seems like an endless swath of beach.
Want to learn more? Check out our article on what do do in the Riviera Nayarit, with 23 wonderful experiences, from visiting the bustling surfing town of Sayuilta, to checking out the idyllic vibe of San Pancho, to snorkeling the aquamarine waters of Marietas Islands (where you can see birds like blue-footed boobies of Galapagos Islands fame).
My stay at the Marival Residences Luxury Resort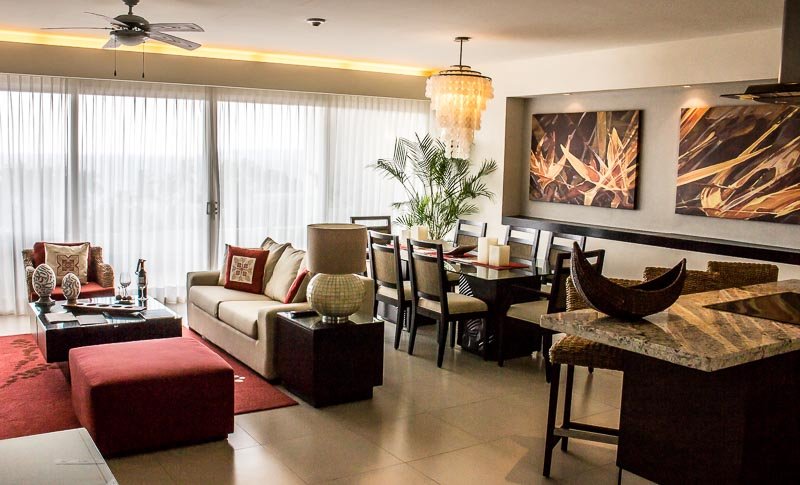 My first impression of my room was that it felt like I'd arrived home. Well, at an impeccably stylish and modern home.
You won't find a typical hotel room here. At Marival Residences Luxury Resort, all accommodation is in residential-style suites. All rooms have spacious terraces with garden, pool, or ocean views. Bedrooms have flat-screen TVs with premium satellite channels (not that I had much time to watch TV; I was too busy playing in the pools and eating at the restaurants).
There's free WiFi Internet access throughout the hotel. I had great luck with my connection, which rarely dropped, and worked reliably in my room and all throughout the resort.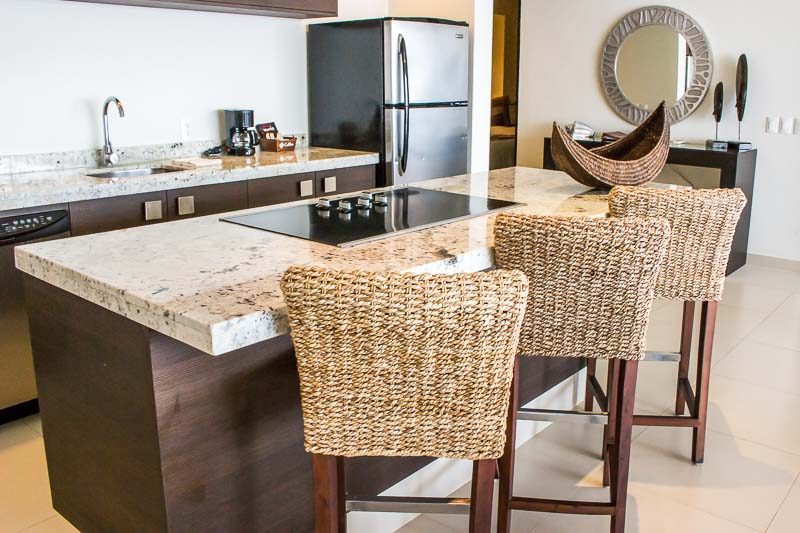 My suite had a full kitchen and dining area with all the comfort of home, including a washer and dryer. The fridge was stocked with water, soft drinks and beer. The bathroom featured a rain shower, double sinks, a deep soaker tub, and high-end L'Occitane toiletries.
Did I mention the bathrobes, pillow menu and personalized turn-down service?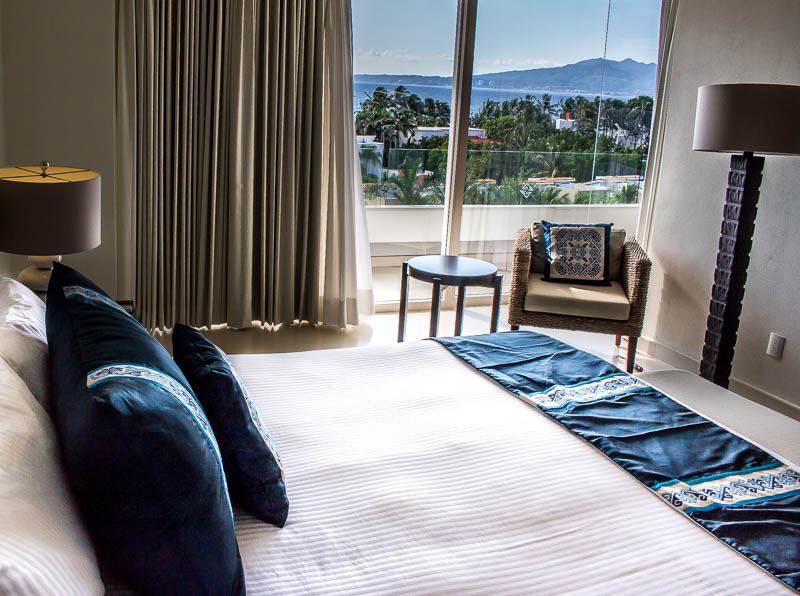 During my stay, one of my favorite things to do was to sit on my spacious private balcony, and watch the sun dip into the Pacific Ocean.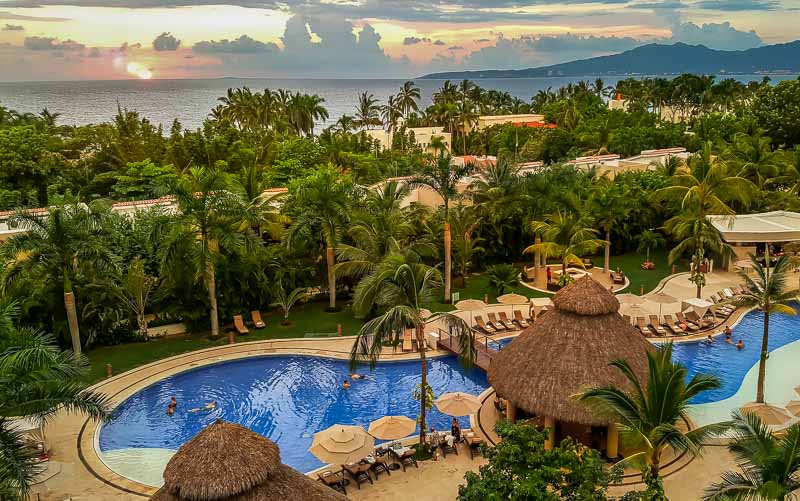 This is the lush tropical forest view from the back of the resort, facing away from the ocean. I loved this, especially since it meant that the resort is quiet and free of noise from passing cars.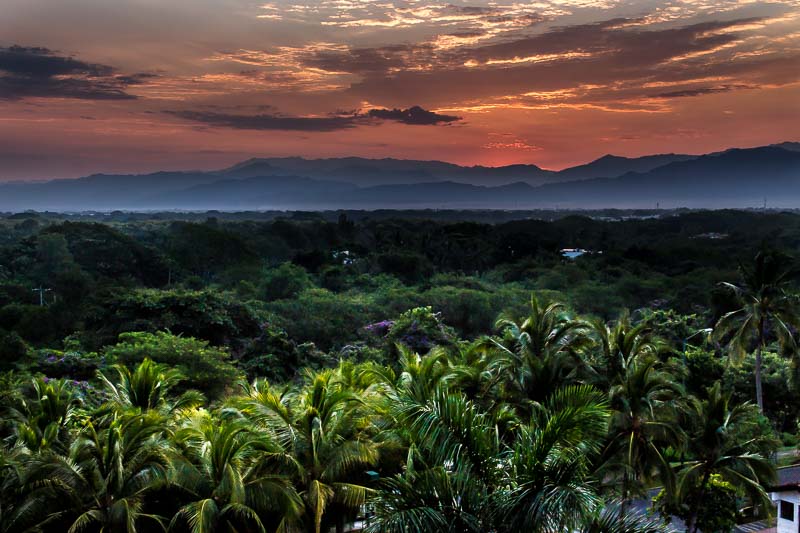 What you'll get with the all-inclusive package
The all-inclusive includes accommodation, gourmet meals, snacks and beverages in restaurants and bars (scroll down for details about restaurants and food). Entertainment, sports and tours are also included.
Alcohol was a cut above most all inclusive resorts, with national and international brands available, and tasty cocktails and wine.
You also have complete access to the facilities and restaurants at Marival Resort & Suites sister property, which is a short three minute ride away.
There's too much to list that's included with the all-inclusive package, including nanny services. You can find more details here.
Tours and sports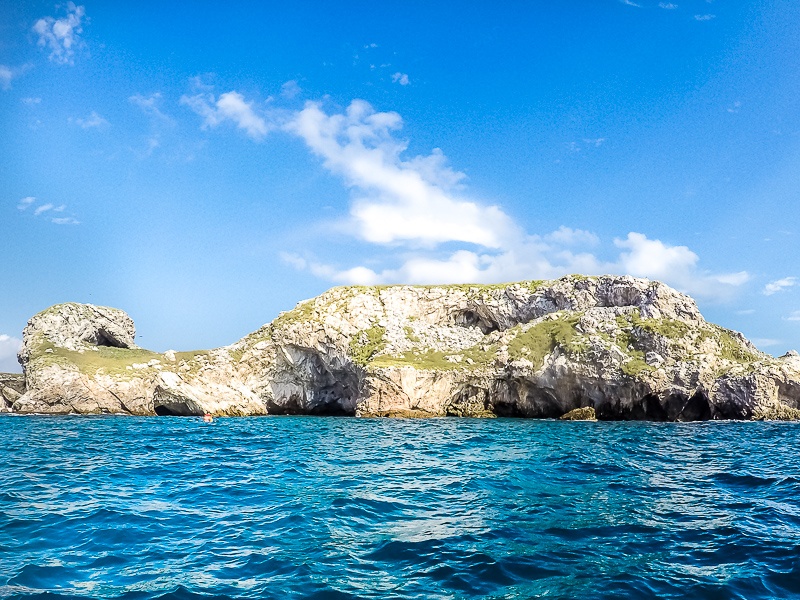 Each guest gets one FREE tour per person, per stay, arranged through your concierge. Tours include a world-class catamaran boat ride, a canopy river tour, and a city tour of Puerto Vallarta, plus more.
There's a tennis court on site, with free lessons available.
Pools and jacuzzis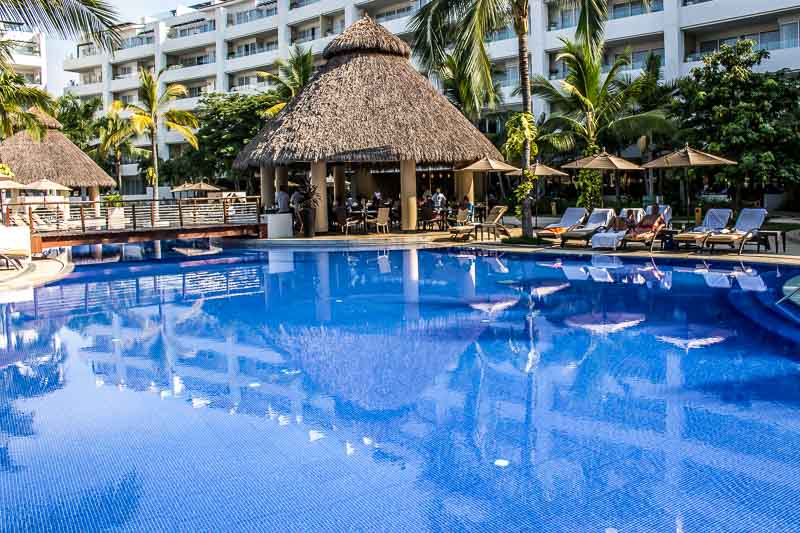 The adults-only pool is the perfect place to grab a quiet dip, while the family pool is perfect for families.
There's full food and drink service by the pool, making it a fantastic place to spend the afternoon.
A special thanks to Felix, who took such great care to all of us poolside!
In a quiet corner, and easy to miss, I found one of my favorite spots to relax in the evening: the Jacuzzi.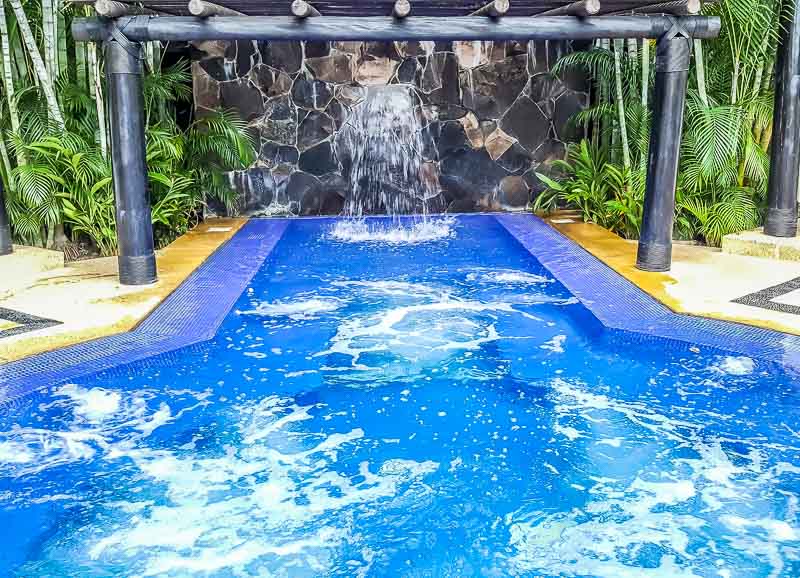 The all-inclusive package also lets you access pools at Marival Resort and Suites sister property.
VIP Beach Club
Before I arrived, I was a little concerned that the resort wasn't directly on the ocean. I'm a huge water lover, and I was worried I'd miss being oceanfront.
Turns out, that wasn't a problem. Getting to the VIP beach club, which is exclusively for guests of Marival Residences, was just a three minute shuttle.
I took the shuttle five or six times, and there was a driver waiting at the door each time.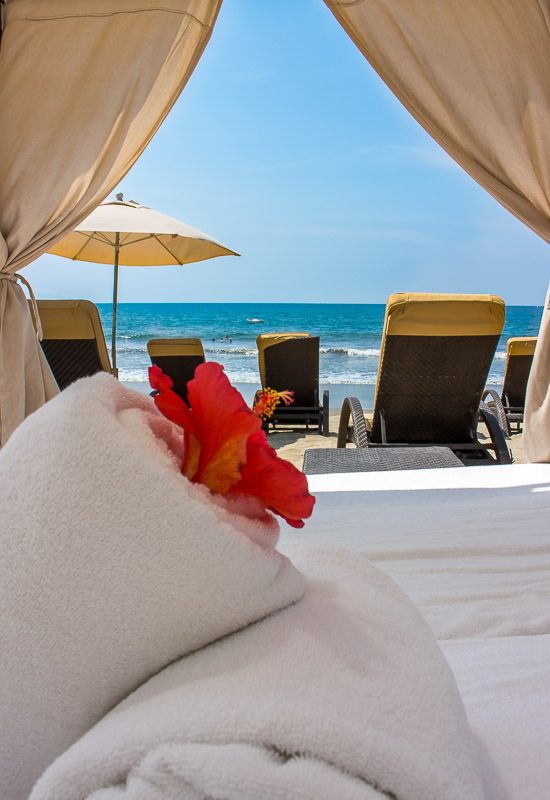 The Beach Club is on a long, sweeping expanse of sand, with plenty of lounge chairs and sun beds. There were moist towels, cool water and a fruit drink at the front entrance, with personalized service to bring drinks and food to your beach chair.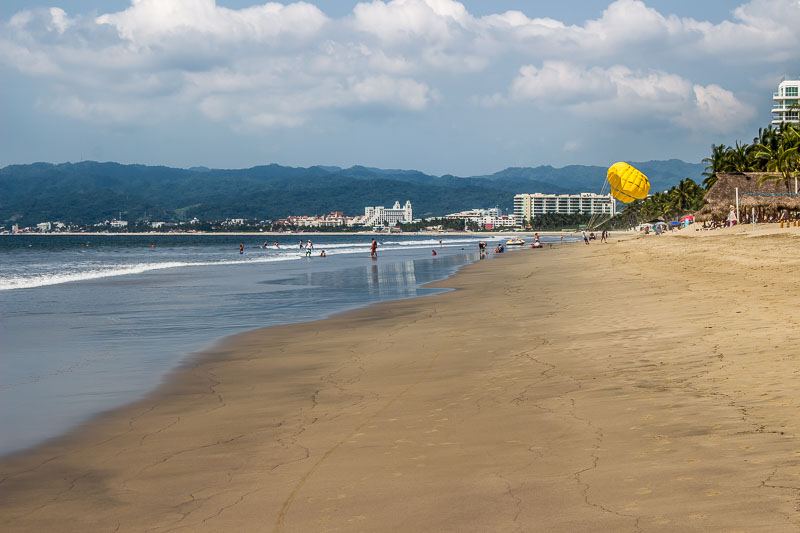 Golf
If you're a golf fan, you get a special green fee deal at these three courses.
Vista Vallarta Golf Course, home of the EMC World Cup in 2002, and the 2006 PGA Seniors Tours at Puerto Vallarta
Tom Weiskopf Golf course
Jack Nicklaus
You pay an access fee of $69 USD, meaning a savings of up to $135 USD off the regular price.
Wedding
I think this is a fabulous deal for those thinking of a destination wedding. When you stay with the Marival Residences Luxury Resort all-inclusive plan, you get a $2,000 USD wedding package included at no cost.
Family amenities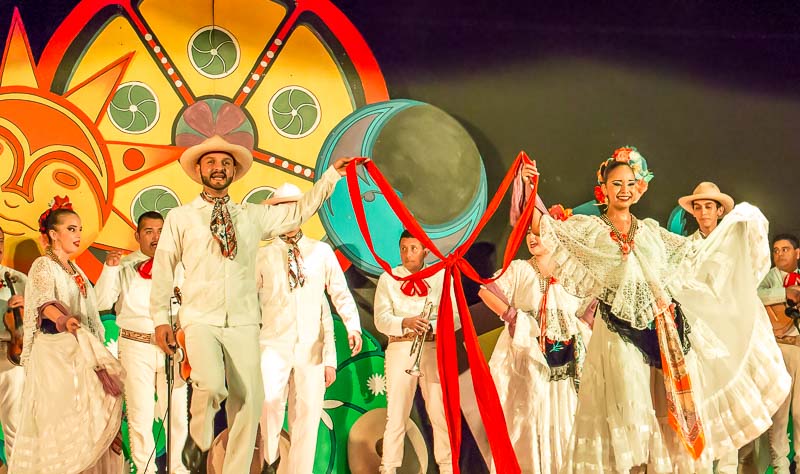 It was just me on this trip, so I didn't get a chance to try out the children's amenities. There's quite a lot for the kiddos here, including a nanny service, an on-site playground, kid's splash area, family pool and kid-friendly restaurant menus, and extensive entertainment options at the sister resort.
I was really excited to see the Family Emotion package, which has to be, hands-down, the most appealing family package I've seen at any resort. Since I was there by myself, I didn't get a chance to try it, but know my family would love it!
Family Emotion program
The all-Inclusive Family Emotion program is an optional program geared just for families. It includes a lot of goodies, all which are customized specially for your family's needs.
exclusive family concierge
welcome basket of healthy and sweet snacks
bundle of beach and pool toys, and other vacation essentials
a FREE activity for every person, PLUS a free second family tour
a basket of bath and beyond pampering essentials for Mom
a spa saver discount
family picnic
specialized family concierge service
entertainment items, including Xbox consoles and games, DVD players, movies, electronics, land games, water toys and more
a professional photo shoot, with a photo album and CD, plus a gift card to develop prints when you're at home
Melange World Spa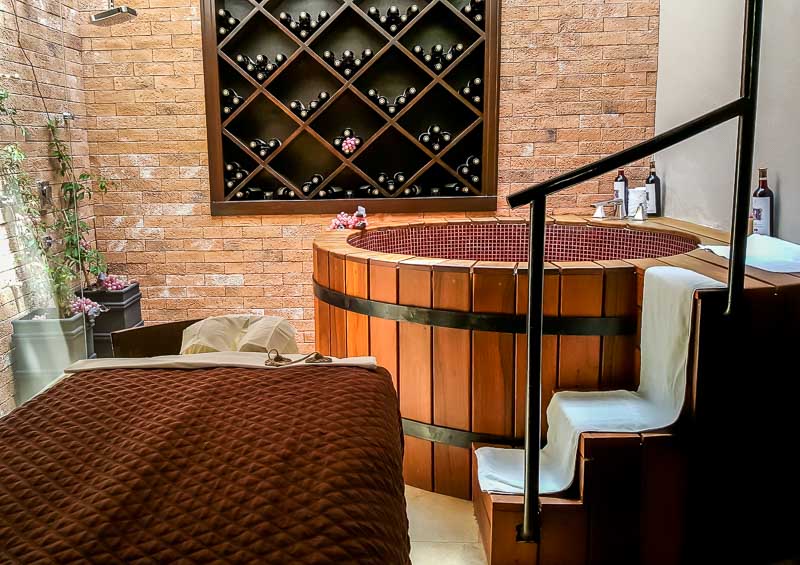 Any great resort needs a world-class spa, right? Well, the Melange World Spa at Marival Residences Luxury Resort definitely fits that description. Melange offers specialized therapies from around the world based on the origin and traditions of spa history.
At Melange, you can enjoy a specialized World Spa Experience from Mexico, Italy, Japan, Turkey, Russia, Bali, India, Thailand, or the USA. Each spa is unique, and based on the spa history and culture for which it's named.
The Italy Vendimia Wine Experience starts with a wine therapy bath in an original wooden barrel, where you enjoy a wine tasting, followed by a full body relaxing massage.
The India Shirodhara Spa Experience includes a Shirodhara treatment with herbal oil that is poured in a steady stream onto your third eye, and a gentle scalp massage to help relax the nervous system. All of this is done on a traditional wooden table (with padding to make it comfortable!) imported from India. Following the oil treatment, there's an Abhyanga therapy whole body massage with warm herbal oils, followed by a steaming hot water bath in a luxurious copper tub.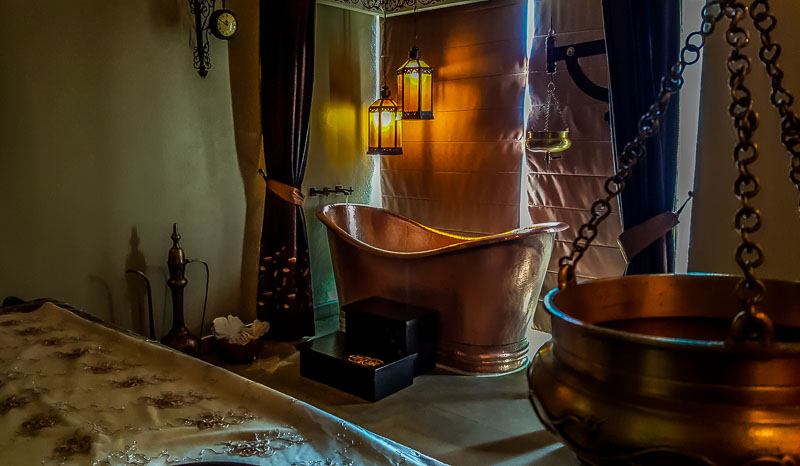 Each of the other massages are uniquely customized to the area of the world where it originated. The Mexico Agave treatment (which I was lucky to enjoy) featured a facial and body wrap with the native agave plant, cacao, honey, aloe vera, and mayan mud, with a facial and body exfoliation and a light body massage. There's also a specialized couples massage, or a men's wellness & renewal treatment.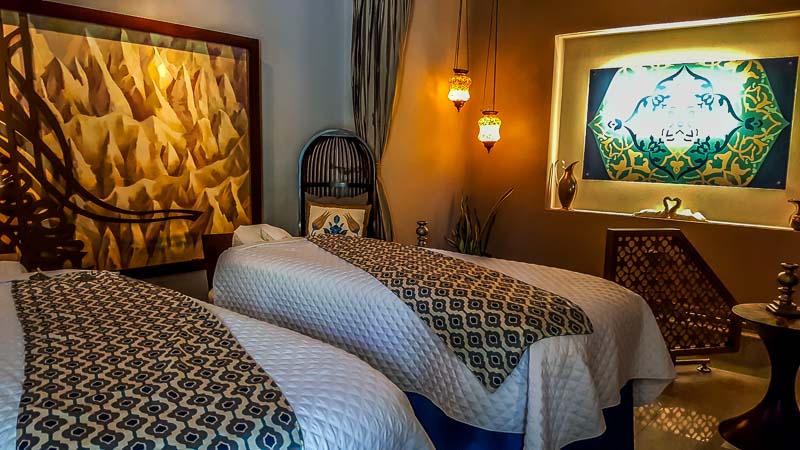 Melange also offers traditional spa treatments, including facials and hand and foot treatments.
Wine tasting
I had the pleasure of enjoying a private wine tasting at Brunello Lobby Wine Bar, which is something new at the Marival Residences Luxury Resort. It was definitely the perfect evening after a tough afternoon at the spa.
My wine tasting featured Mexican wines, produced in Casa Madero Cellars. Casa Madero is a five century old winery (established in 1597), which is considered the oldest in North America).
I'm lucky enough to live in Kelowna the Okanagan Valley in British Columbia, Canada, which is one of world's best wine regions to visit. I've had the pleasure of visiting many of our local, award-winning wineries, and I was impressed with the quality of many of the Casa Madero wines.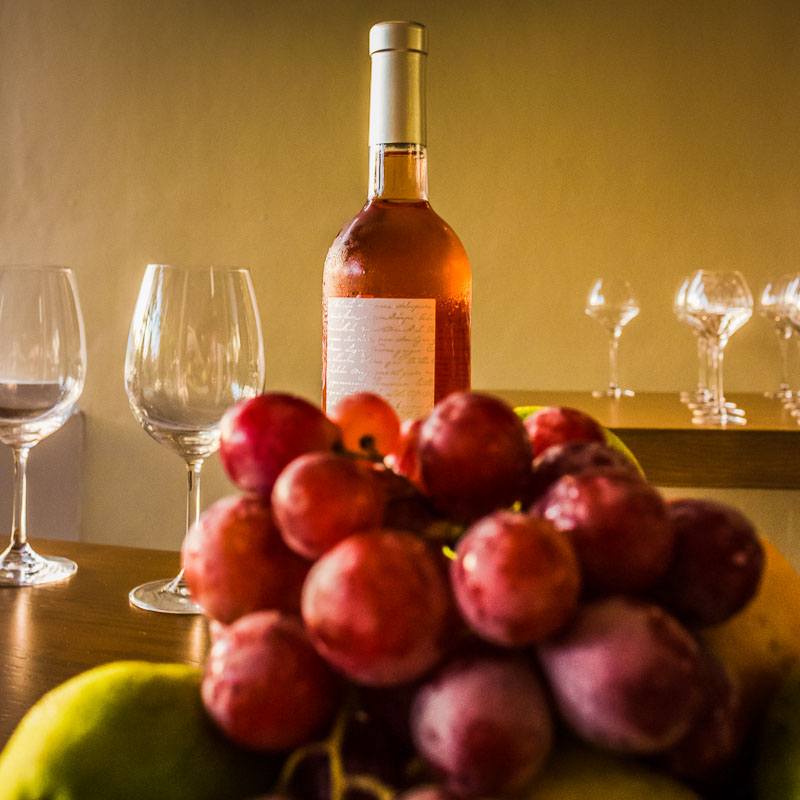 Pairing menu:
Casa Madero Chardonay 2015, elaborates with organic grapes – Brie cheese toast with xoconostle jam
Casa Madero Cabernet Sauvignon Pink V – Zarandeado shrimp toast with local organic tomatillos
Casa Madero 3V 2014 Cabernet Sauvignon, Merlot and Tempranillo – Sliced tuna scented with regional chili
Casa Grande Reserve Cabernet Sauvignon 2011 – Slow-cooked duck sope (fried corn dough) with avocado sauce
Casa Madero Shiraz 2011 – Chicken taco with pineapple and chocolate mole
I'm vegetarian, and Chef Alfredo and Brunello also provided delicious vegetarian options for the pairing menu for me.
The wine tasting experience is not included in the all-inclusive plan.
Food and Drink
It's almost a winter tradition for Canadians like me to visit an all-inclusive hotel in Mexico. Usually, an all-inclusive offers a fun break from the cold, but typical all-inclusive buffets leave a fair bit lacking in terms of food taste and quality.
That's definitely not the case at the Marival Residences Luxury Resort, where the food is gourmet, fresh, and delicious.
The all inclusive program includes all snacks, breakfast, lunch, drinks and a la carte dinner specialties, plus national and international brand drinks.
There are four a la carte gourmet restaurants on site, plus six restaurants at the sister resort, Marival Resort & Suites.
All of the restaurants at Marival Residences Luxury Resort operate under the keen eye of Executive Chef Alfredo Jimenez, who has worked with Marival for over fifteen years.
As a vegetarian, I loved Marival's generous selection of healthy vegetarian options. There are choices for many different tastes and dietary needs – even gluten free!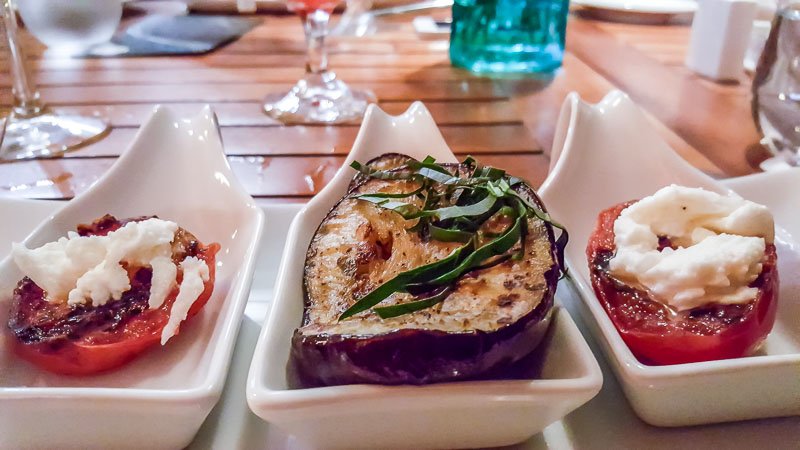 Insu Sky Lounge
Located in the penthouse of the Marival Residences Luxury Resort, Insu's impressive views looking over the Pacific Ocean are the first thing I noticed. The restaurant also has an infinity pool, and posh modern decor.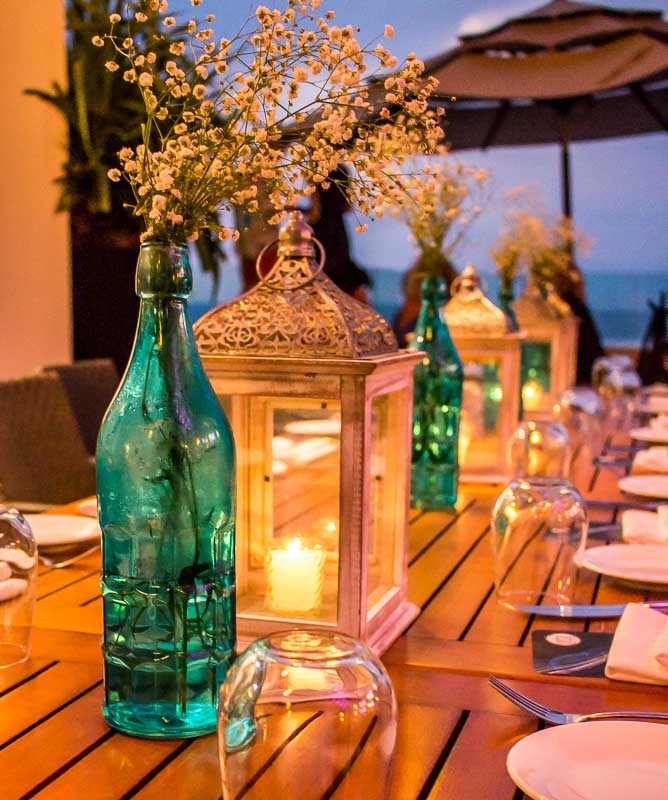 Menu items include roasted duck spring roll with Hoisin sauce, gratin spicy lobster sushi roll, grilled lamb chop with mint jelly, fois gras with brioche toast and candied shallots, and mini crab cake with preserved lemon aioli.

Omaggio
Omaggio is the hotel's largest restaurant, offering breakfast, lunch and dinner. I found the menu to be huge, with a great selection.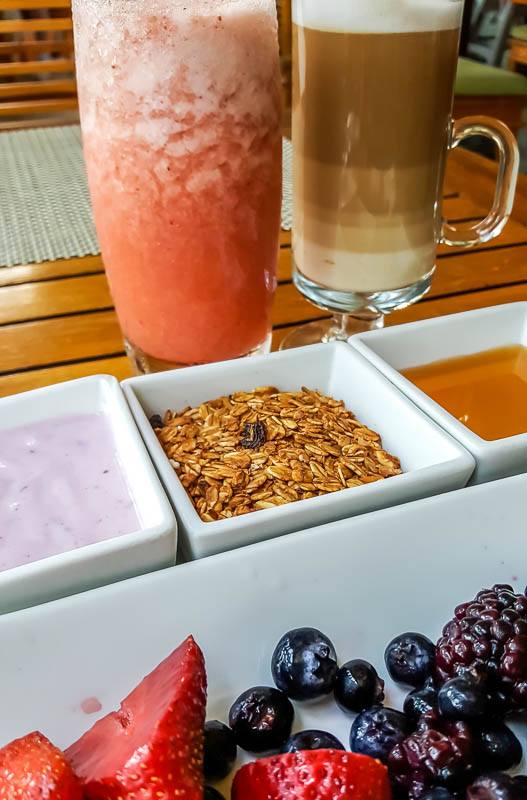 Lemmon Grass
Located outdoors, Lemmon Grass is a casual, elegant chalkboard restaurant. It offers a great selection of simple and delicious cuisine.
Menu items include salmon burger and caramelized pecans, spicy tuna tartar, watermelon gazpacho, and crispy calamari rings.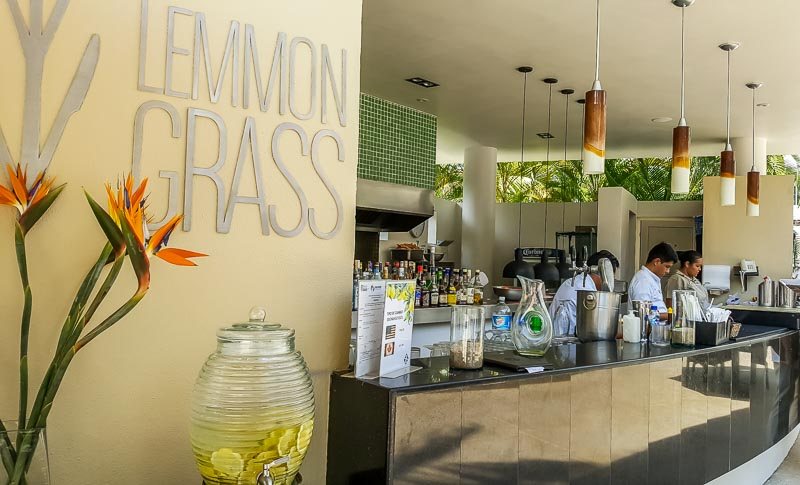 Grill al Fresco
Located outdoors, Grill al Fresco is open two times a day, with a wide variety of dishes for breakfast, including Mexican delights, omelette station, selection of fruits, juice and pastries. At night Grill al Fresco transforms into a barbecue, with NY steak, fillet, pork, catch of the day or chicken off the grill.
Brunello Lobby Wine Bar
Brunello Lobby Wine Bar is the perfect place for wine lovers to relax and enjoy a glass along with Montaditos tapas.
There are wines from around the globe, as well as excellent Mexican wines to enjoy.
Pairings include Mexican duck confit and avocado sauce bites, Pernod-scented shrimp and rose sauce bites, Brie, and Xoconoxtle jam, Sesame crusted Ahi Tuna and Crispy wonton.
Some wines are not included in the all-inclusive plan.
Beach Club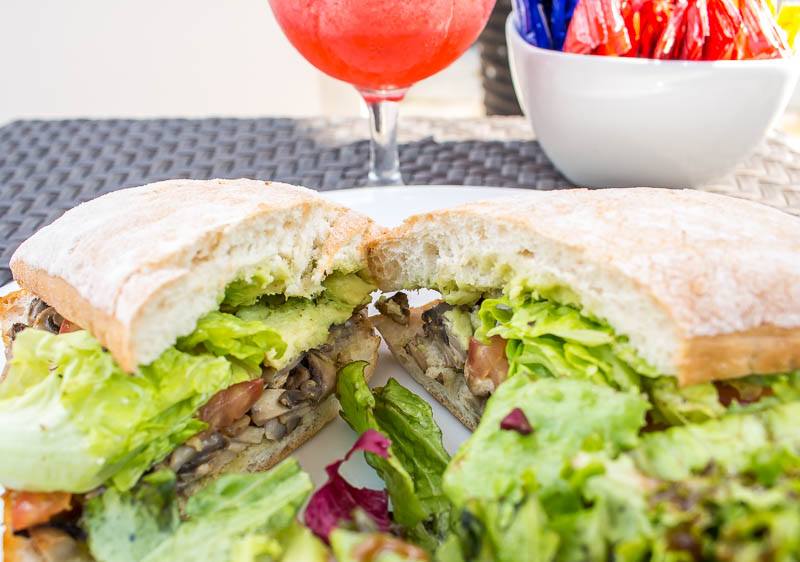 If you're in the mood for sun and sand, you can also get tasty guacamole and chips, fresh seafood and gourmet dishes and beverages at the VIP Beach Club. It's located a short three minute ride at the sister property, and exclusive to guests of Marival Residences Luxury Resort.
Room Service
Room service from the extensive room service menu was probably my favorite indulgence at Marival Residences Luxury Resort. Room service operates 24 hours a day (with an additional 10% charge on your total bill).
The bottom line
Like many Canadians, I've visited Mexico many times, and I've even been to many all-inclusive resorts. By far, the Marival Residences Luxury Resort was the best I've ever stayed in. It's a four diamond property, with service and amenities that match, but manages laid-back luxury without being pretentious.
Above all, it's the great service and personalized attention from friendly, attentive staff that will make you want to come back.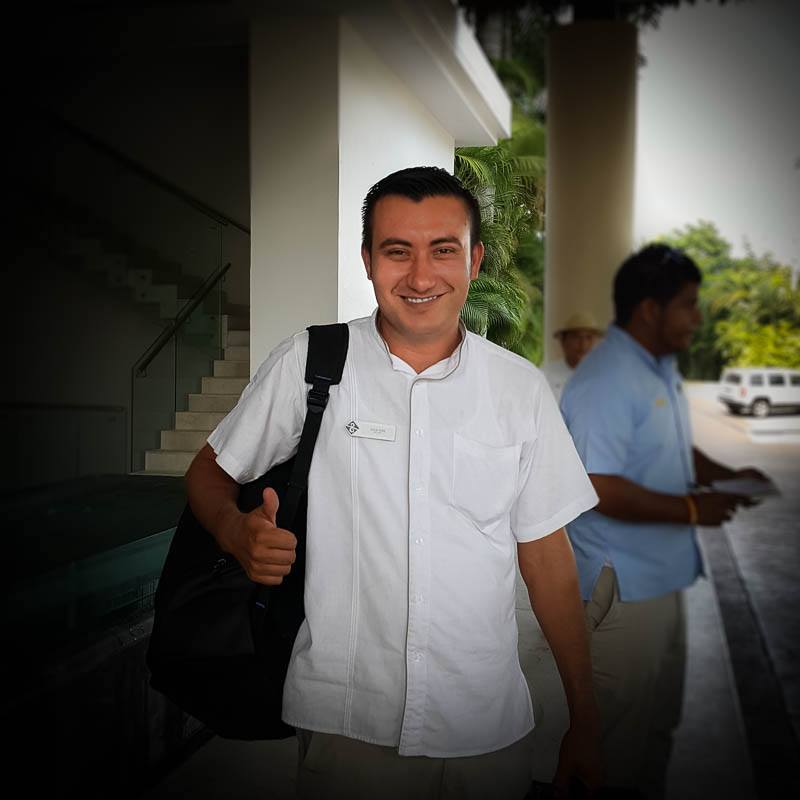 Riviera Nayarit tours and excursions
Looking for something else fun to do in the Riviera Nayarit?
Get Your Guide offers a snorkeling tour or Coral Island Snorkeling paired with a visit to Sayulita, including a seafood meal.
See tour prices and more here.
Viator offers a wide range of tours in the Riviera Nayarit.
There's a lot to choose from, including a Marietas Islands SCUBA adventure, whale watching, surf lessons in Punta Mita, an ATV tour, professional photography packages, and even private Spanish lessons.
See Viator tour packages and prices here now.
You need to know:
Hotel: Marival Residences Luxury Resort
Where to book? You can book on Booking.com, check reviews on TripAdvisor, or directly with the hotel.
Reviews: TripAdvisor Certificate of Excellence
Address: Av. Paseo Cocoteros Lt 53 Villa 8, 63732 Nuevo Vallarta, Nay, Mexico
Location: half-hour drive from downtown Puerto Vallarta
Nearest Airport: PVR, Puerto Vallarta
Phone: +52 322 226 9740
Trip in partnership with Marival Residences Luxury Resort and Riviera Nayarit tourism board.